For our anniversary this year, the hubs and I decided that instead of gifts, we wanted to take a trip. We decided something WARM and EASY was the way to go.
Aruba… JAMACIA… ewww I wanna take ya!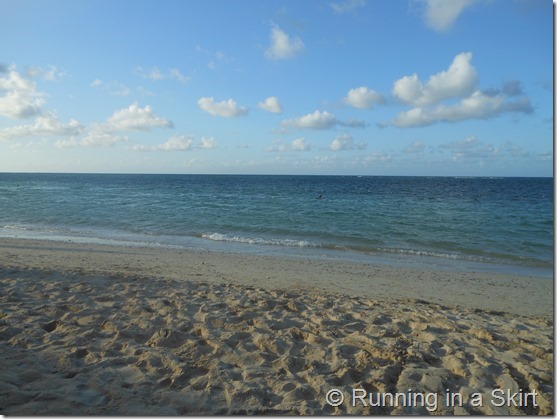 Yes, Please!
After searching for good deals on Caribbean trips we settled on a long weekend getaway to Jamaica. There is even a direct flight from Charlotte that was perfect for us, getting us to the island by lunch time Thursday.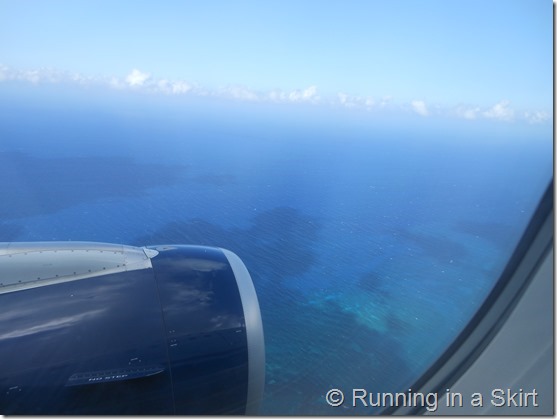 Normally on trips we want to see everything and end up running around so much, but we decided this time we wanted to just chill out. The busy Fall has been exhausting!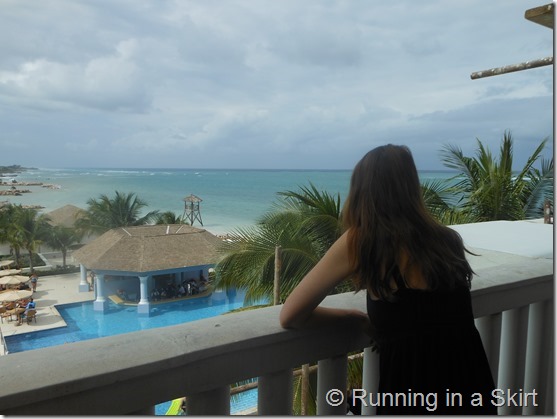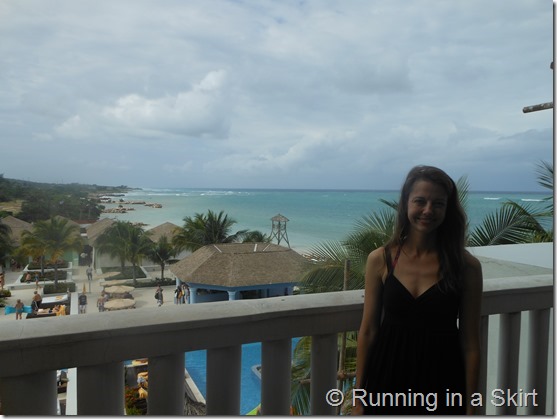 I had also been to Jamaica before on a cruise, and had already seen the main tourists sights, so I didn't feel like I was missing out on much by planting myself at the pool and beach.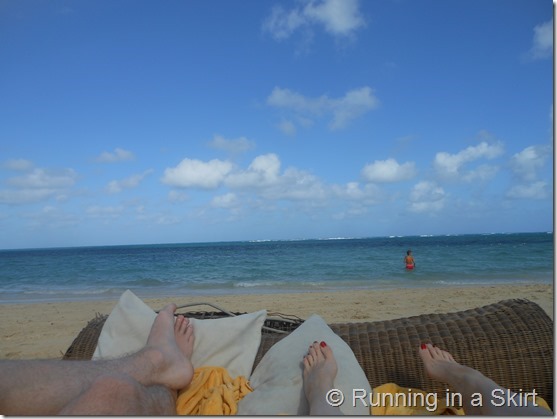 Bliss!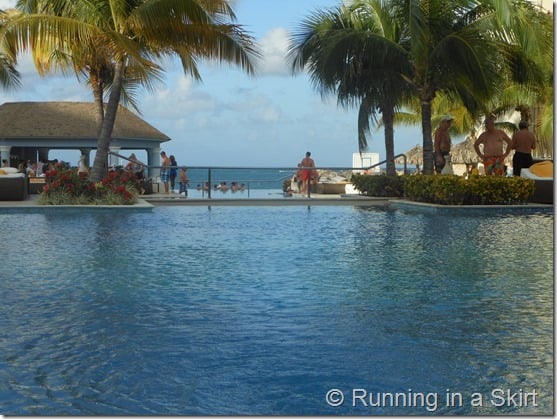 We got a great deal on a really nice all-inclusive and took advantage of the views.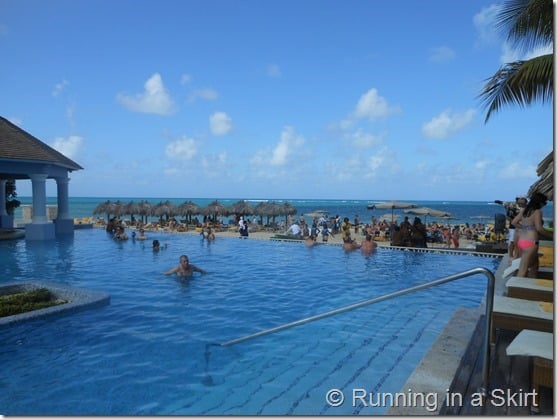 And we ate. The hotel had beautiful meals.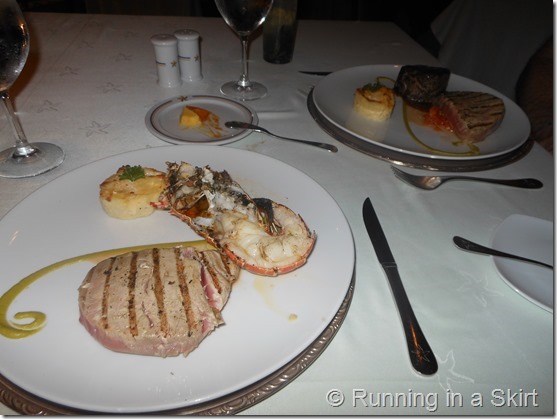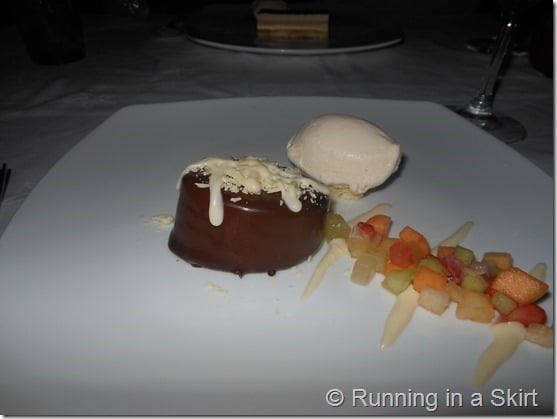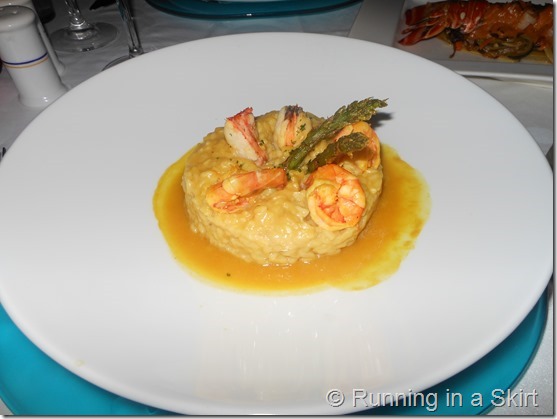 The food looked a little better than it tasted though. No big complaints though since it was an all-inclusive and we had low expectations for the food. By the last day we figured out they didn't salt or pepper anything… so adding that helped.
The best food was at the Japanese restaurant with Hibachi tables!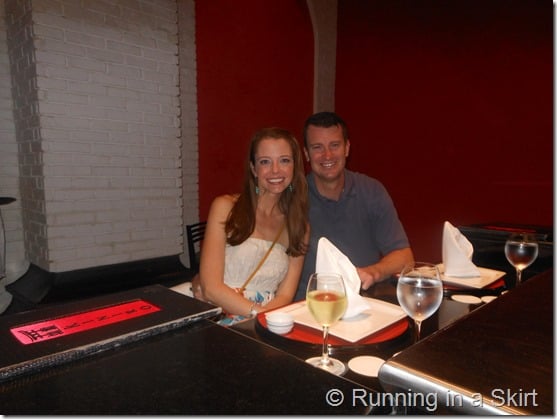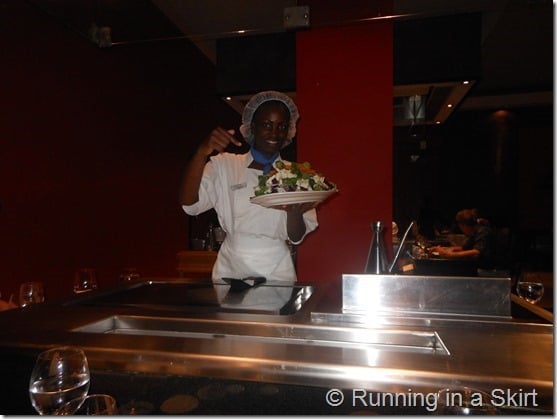 We went to a Pirate Beach Party…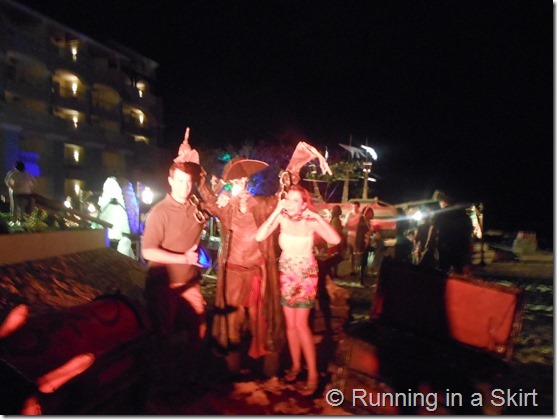 ARGH….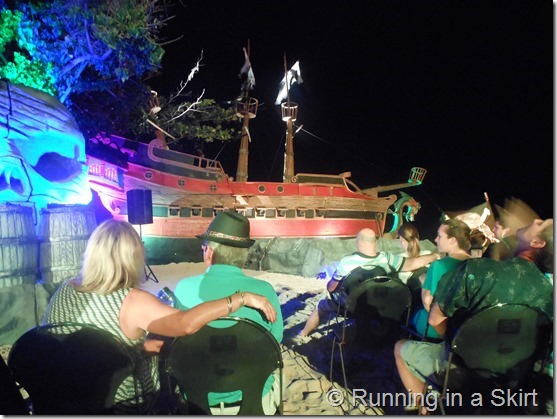 Enjoyed Reggae Music….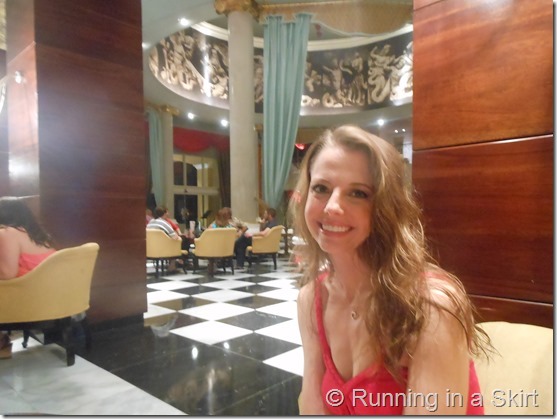 Got fresh coconut…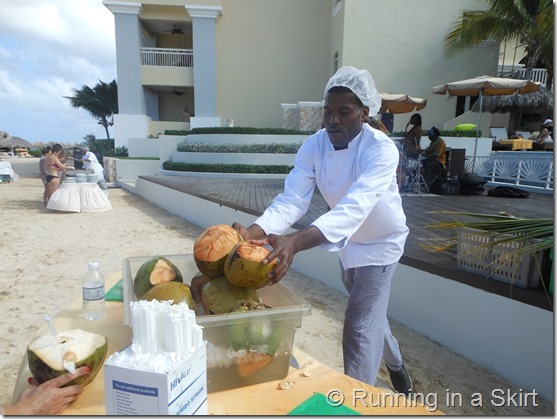 And even tie-dyed shirts on a rainy morning.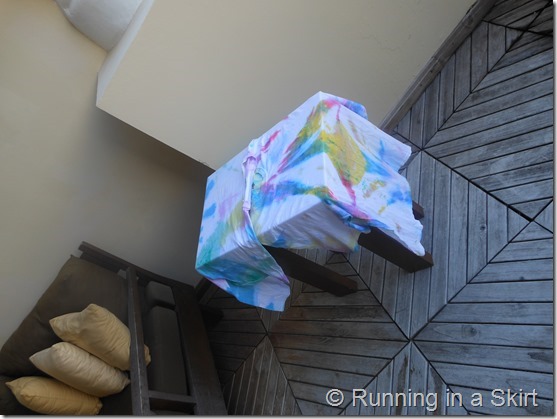 (I'm a sucker for arts and crafts!!!)
We finally relaxed!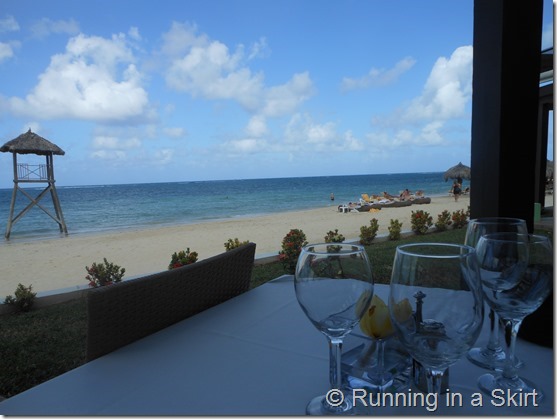 See… no worries mon…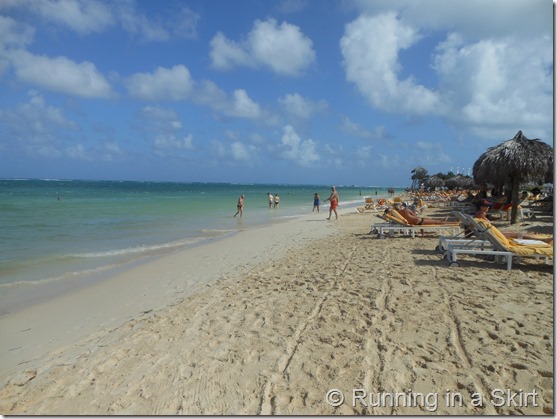 It took dropping us off on a Caribbean Island for us to finally slow down a bit.
What a treat!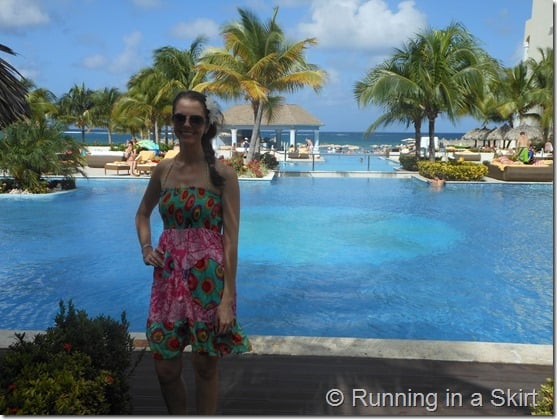 To be honest, It was very hard to get back on the plane to come back to the cold. I am so so very grateful that we got to go, even if just for a few days. It was just the break we needed!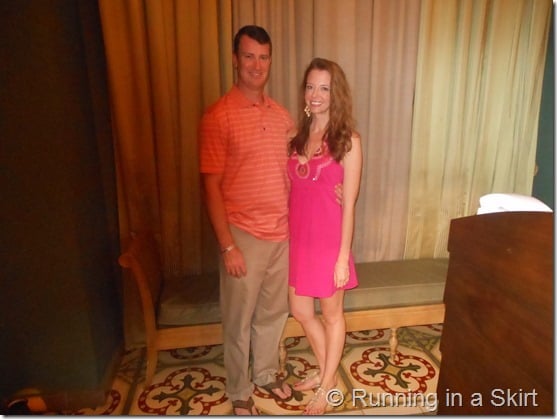 Yeah, MON!
Sorry some of the pictures are a little off! I left my fancy camera at home and just took my old point and shoot.
Your turn!
What is your favorite Caribbean island?
Have you ever been to an all-inclusive resort?