Got 24 Hours in Paris? Here's what to do, see and eat!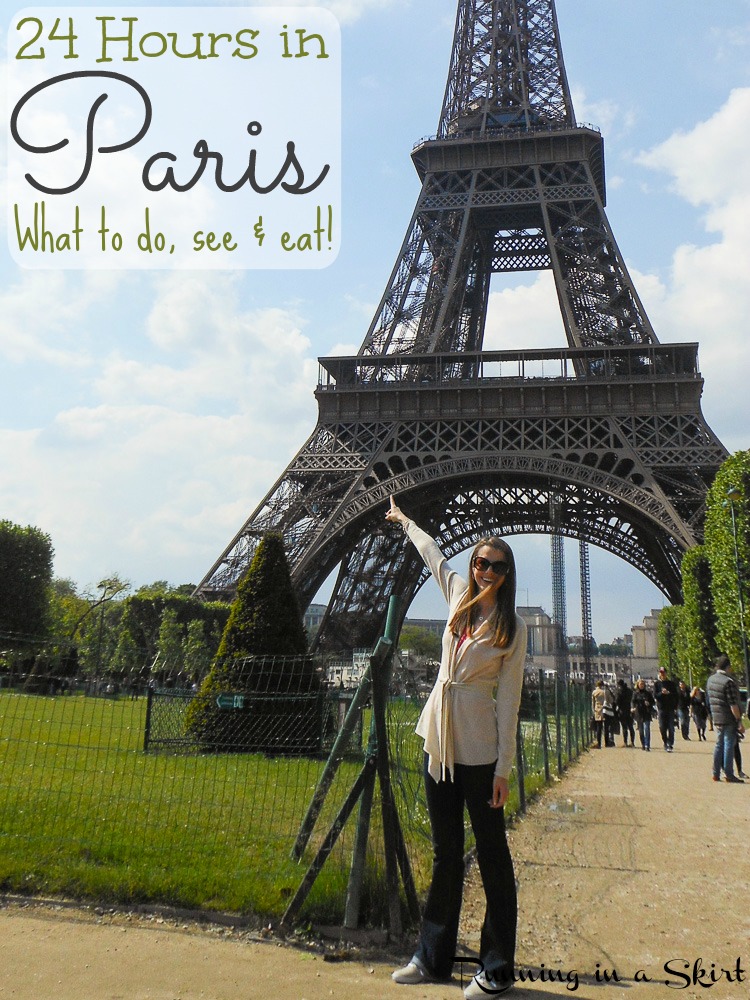 Hi guys!
On the way to Italy, I stopped in Paris for an epic 24 Hour layover. Neither the Hubs and I had ever been to Paris and we just wanted to at least SEE the Eiffel tower and some of the big sights. 24 hours was the perfect amount of time to get a very brief overview of Paris or I should say "par-ee!"
Make sure to check out our full Italy Adventure including Venice, Cinque Terre, Tuscany, Florence and Rome.
24 Hours in Paris
We arrive in the early afternoon on an overnight flight from Atlanta. We are completely exhausted but pumped with adrenaline that we are in such a cool city. Our hotel takes our bags and sends us to the Rue Cler for some much needed food and coffee.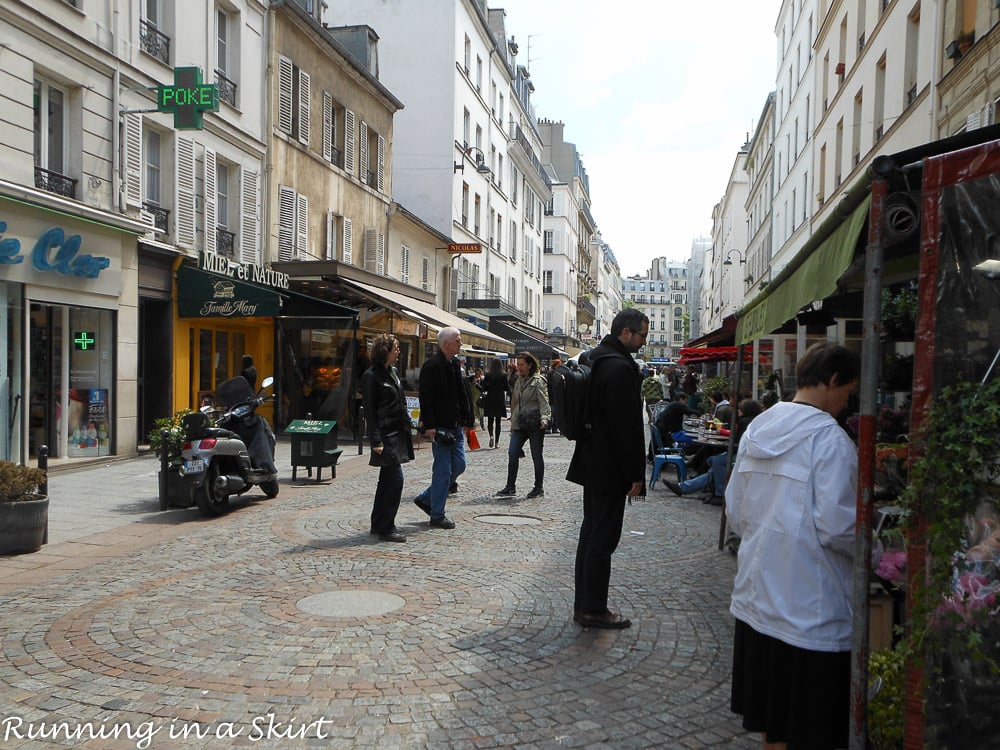 French coffee is awesome. I need this for only 24 Hours in Paris!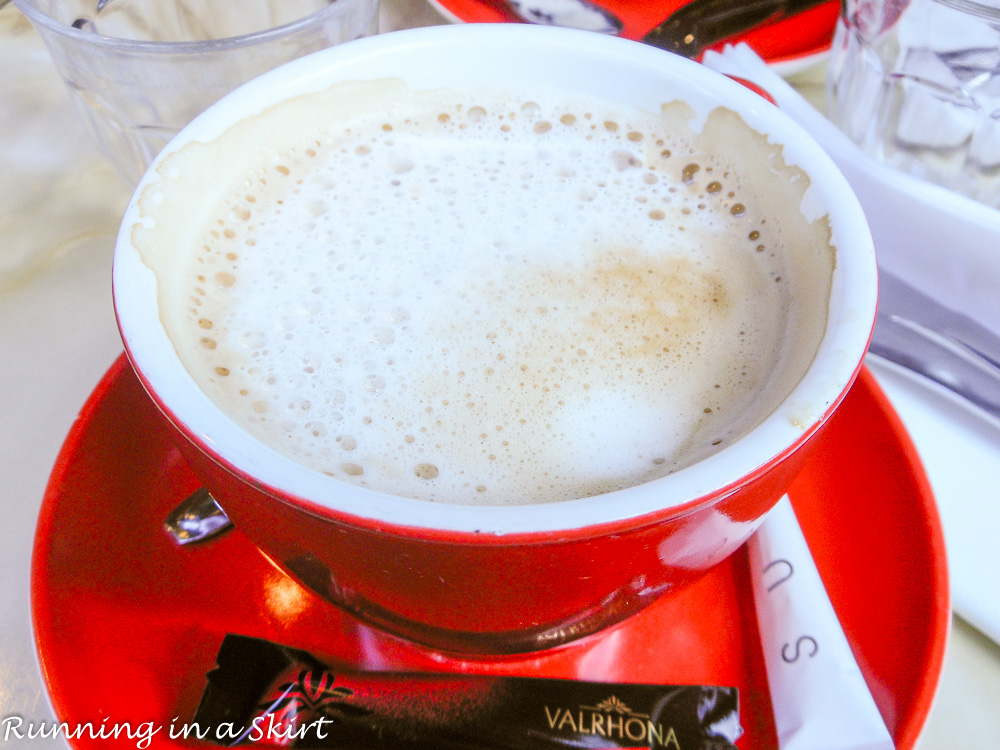 Lunch is open faced sandwiches. The hubs has ham and mine has goat cheese and tomatoes. They are our first taste of European food and it is amazing. The cheese is flavorful and light.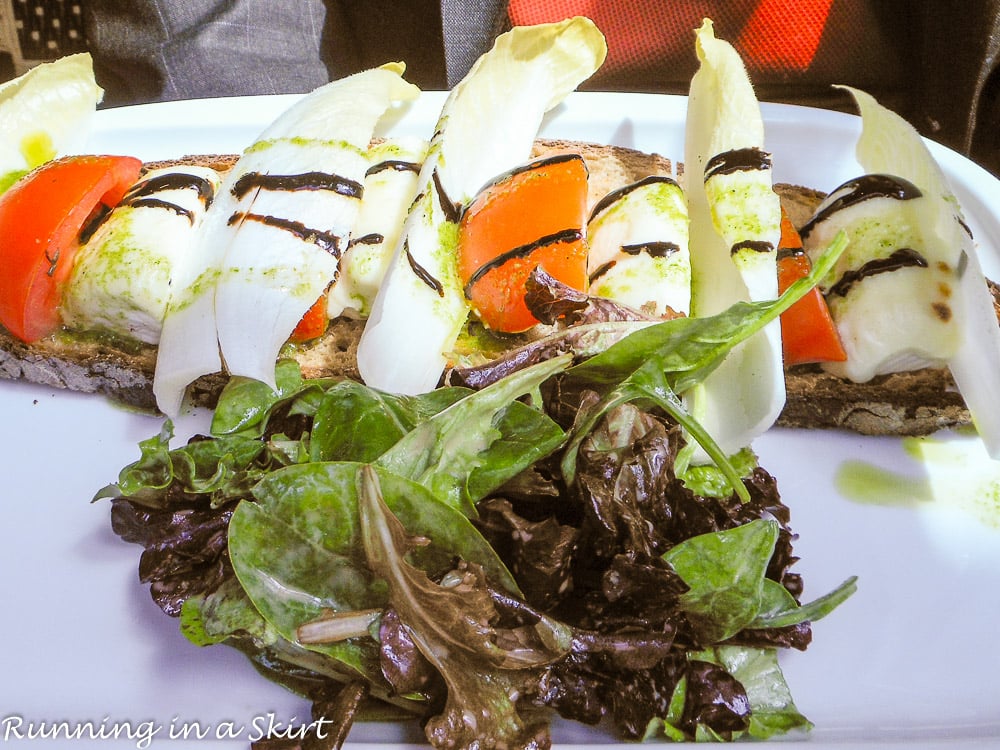 Speaking of cheese…. (La Fromagerie means Cheese shop)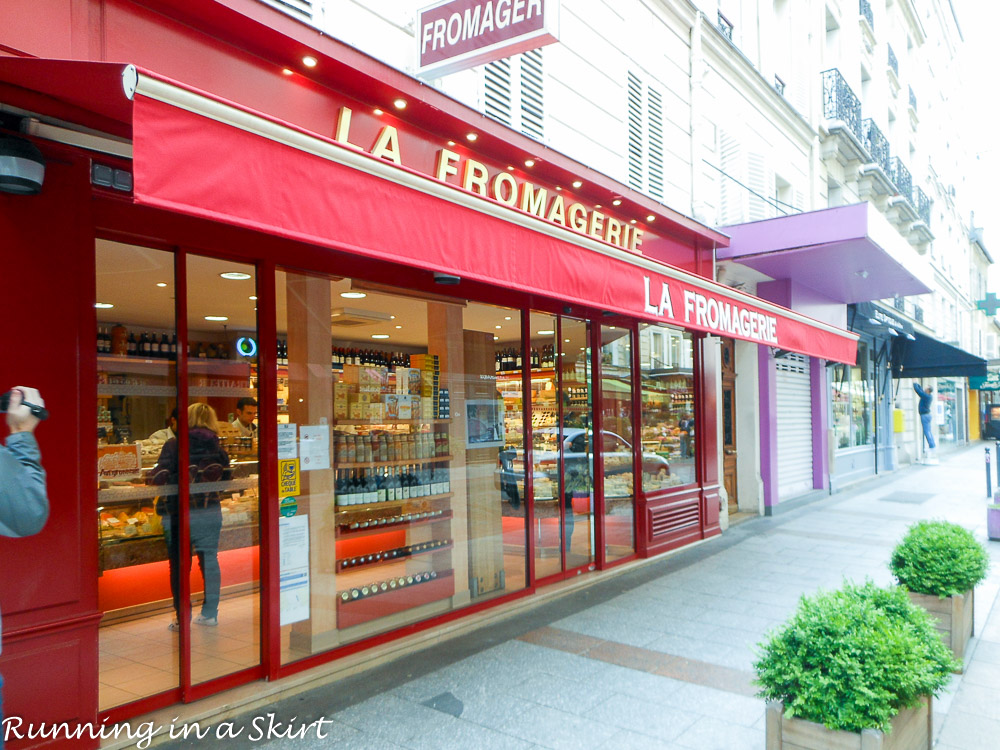 Rue Cler is a market area that is open to pedestrians. It is one of our favorite spots on the whole trip.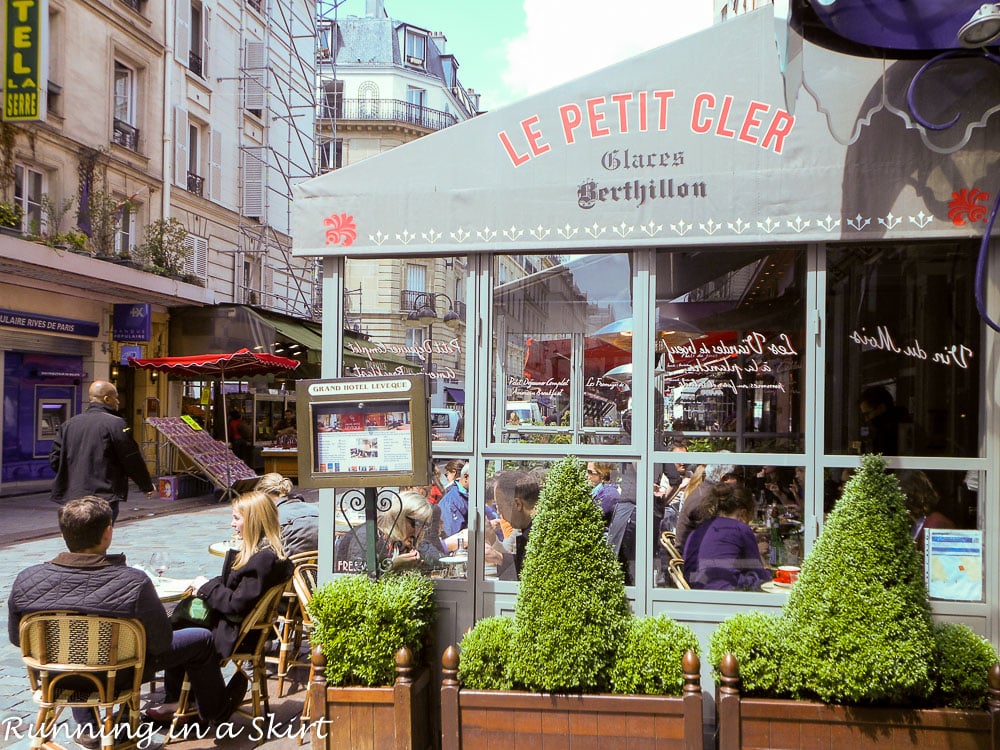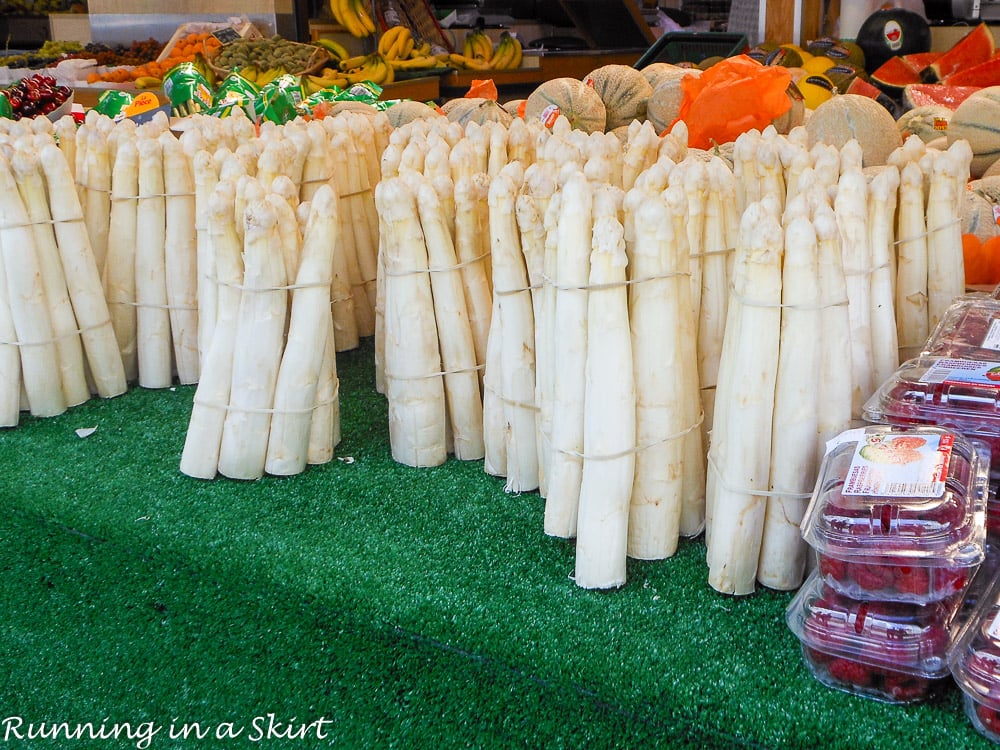 After lunch we are on a mission to see one thing… THE EIFFEL TOWER!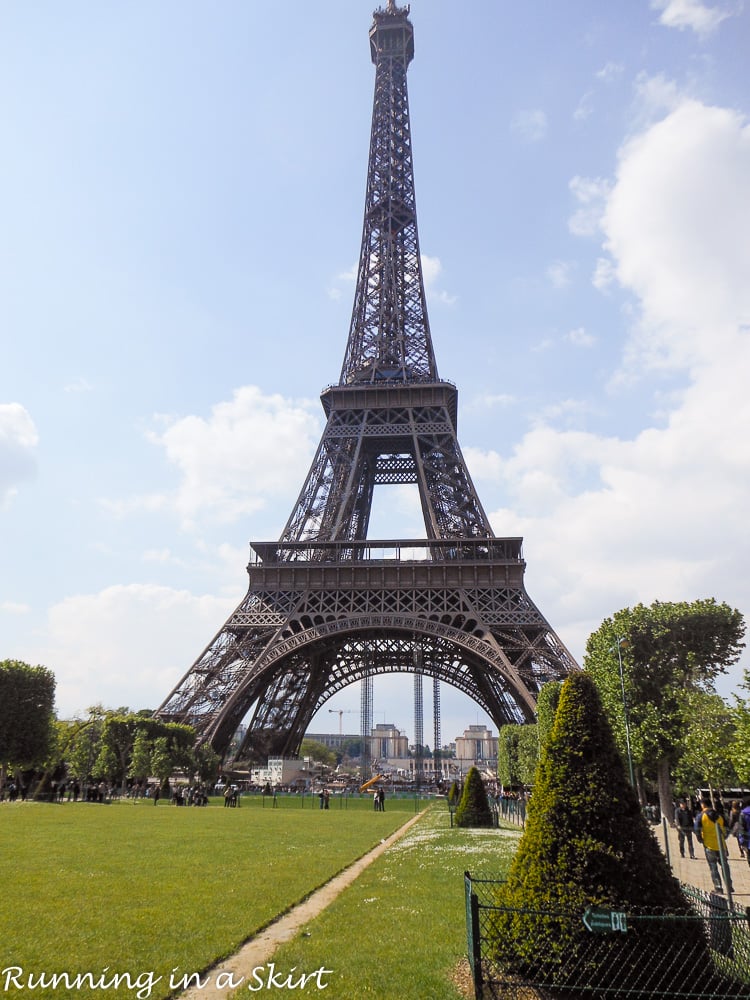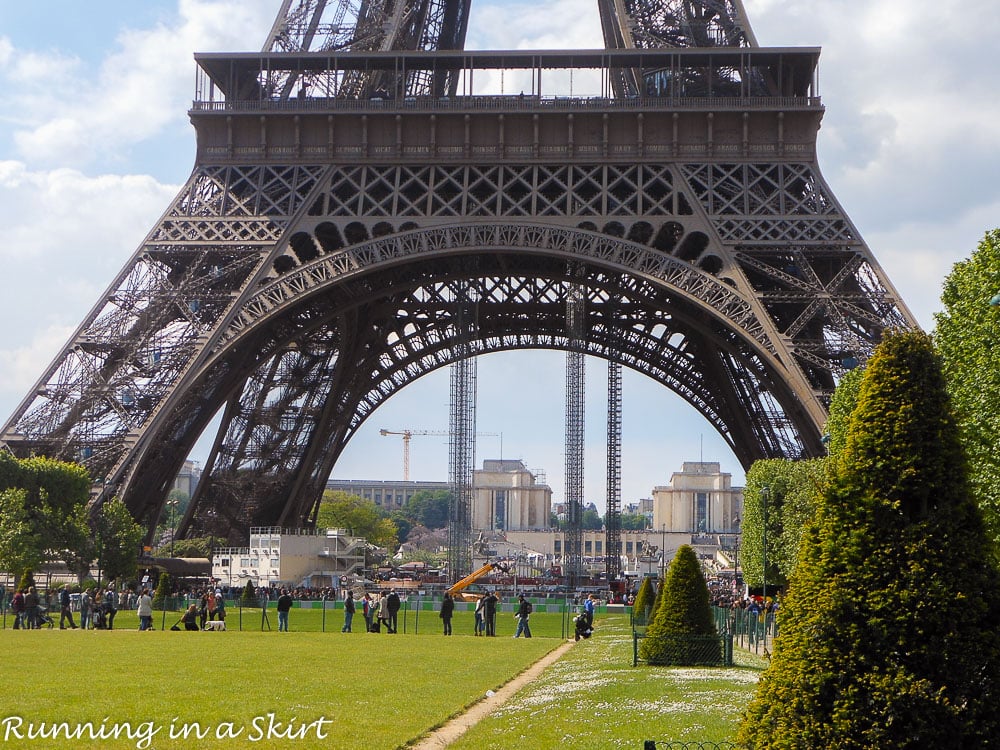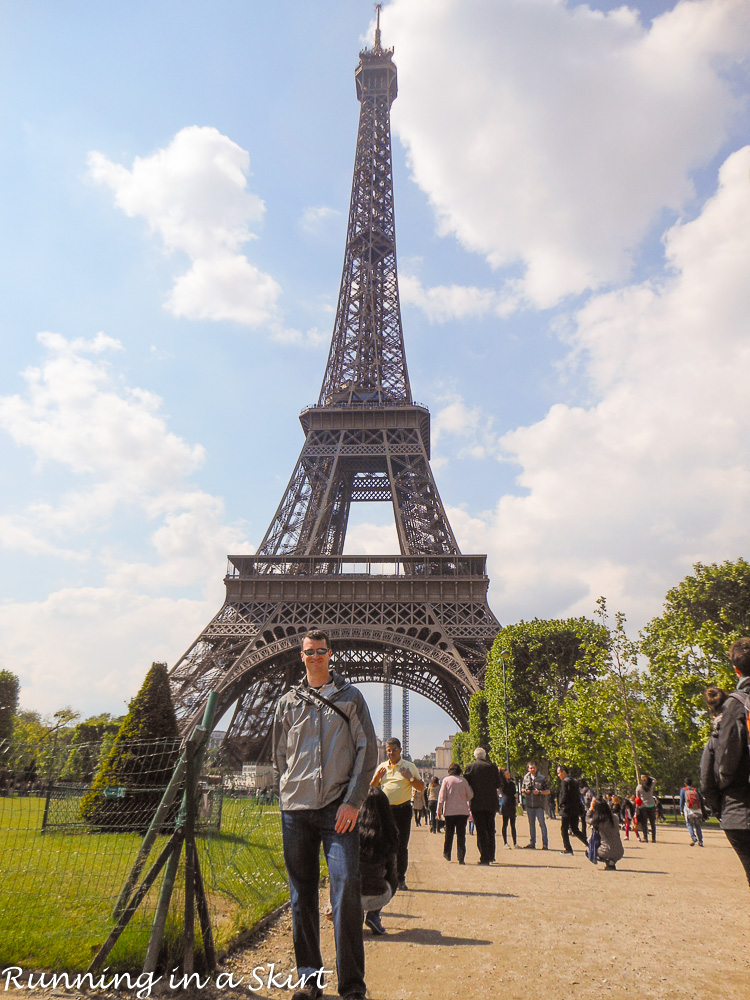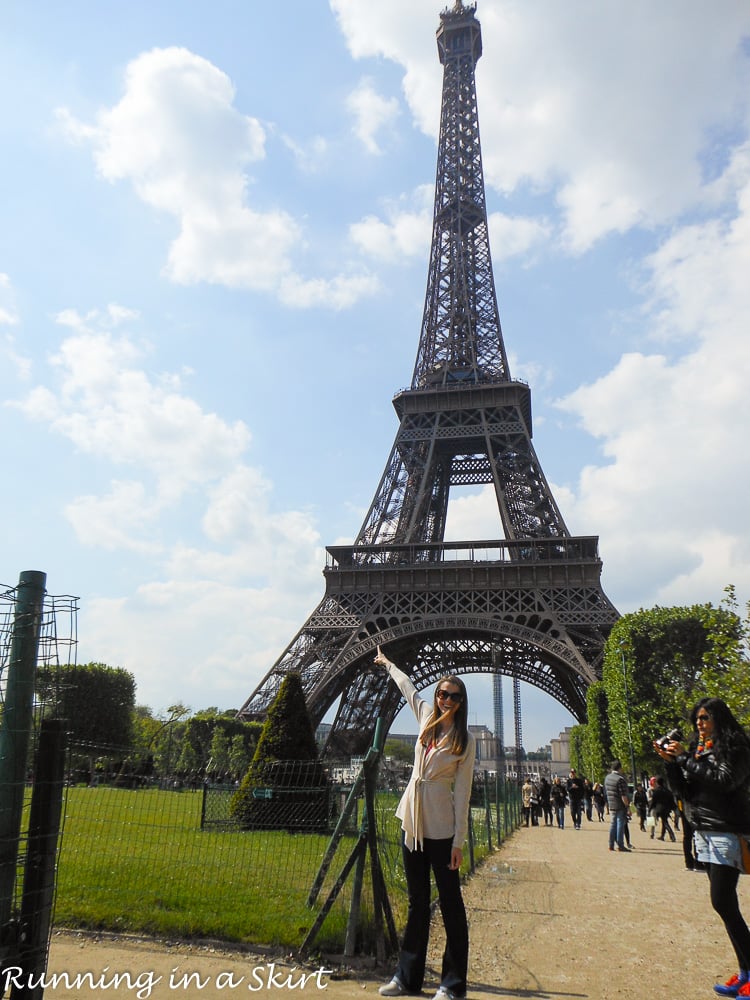 It almost doesn't seem real that we are standing in front of such an iconic spot.
Since we are short on time and exhausted we hop on one of those double decker audio tour buses. The tour bus allows us to sit and see most of the big sites on our list.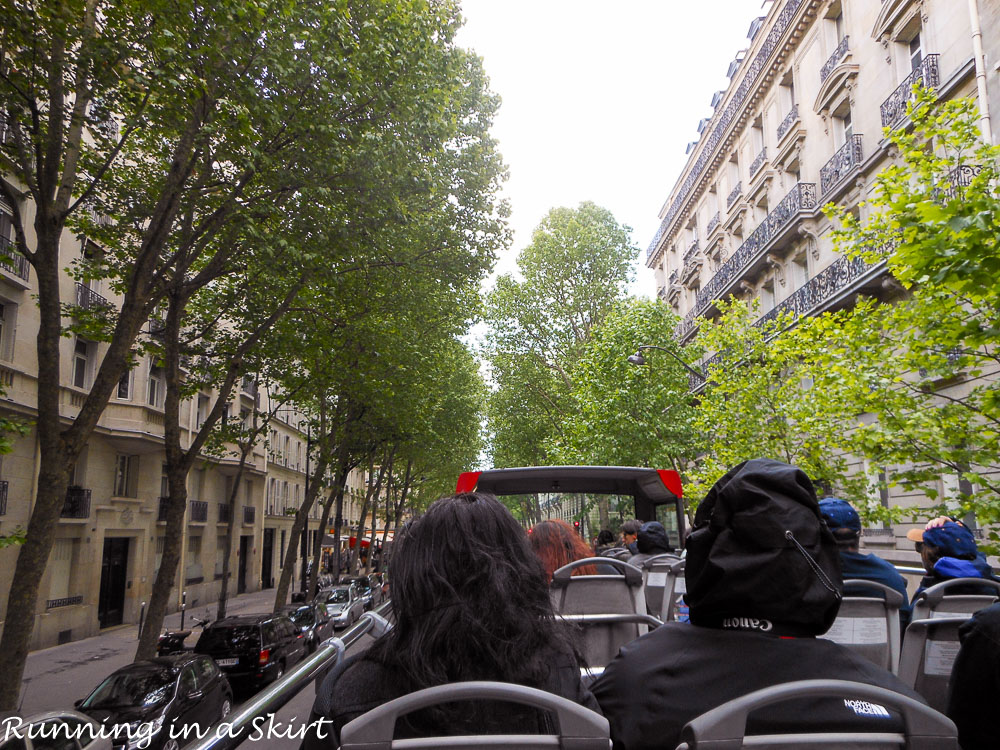 Brrrr! It is still freezing and raining in Paris but we tough it out on top of the bus for awhile.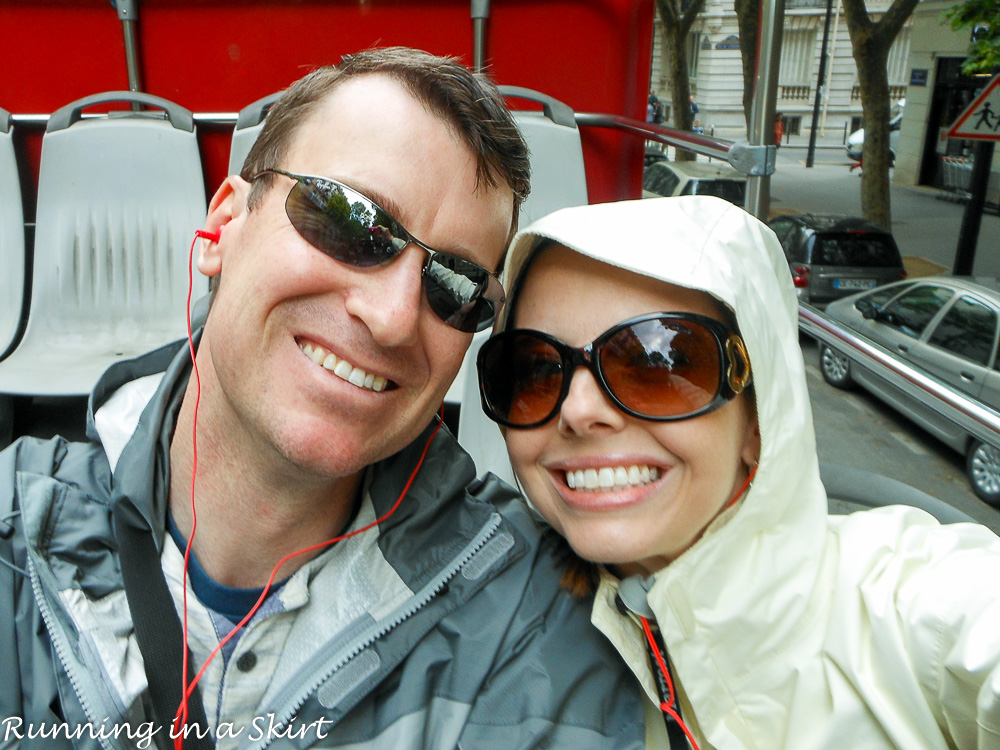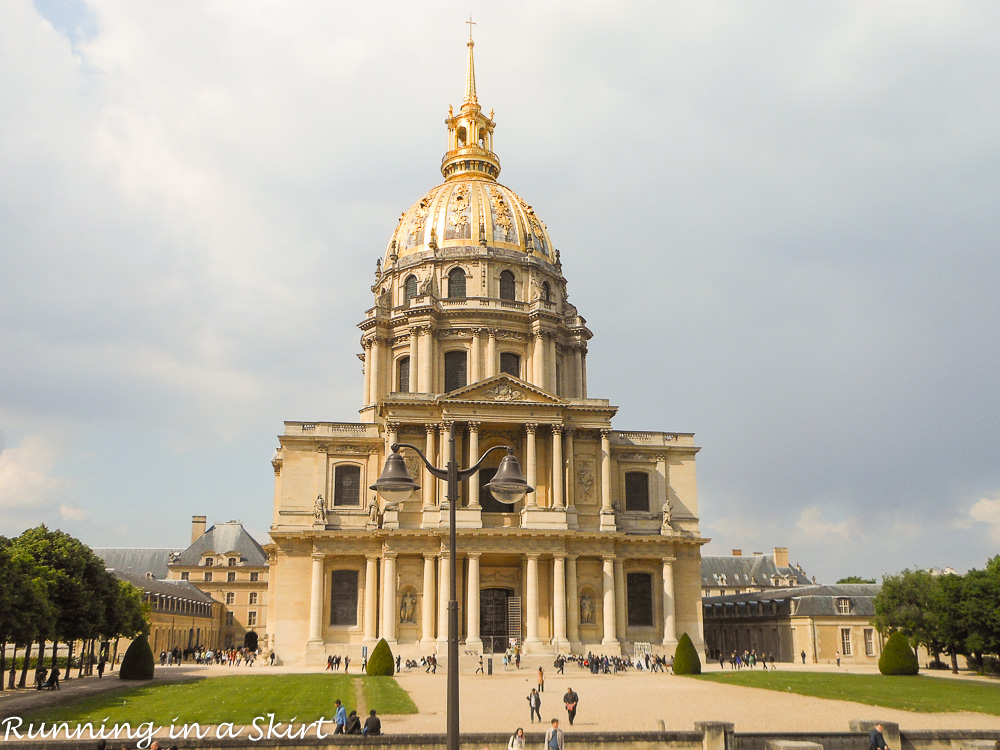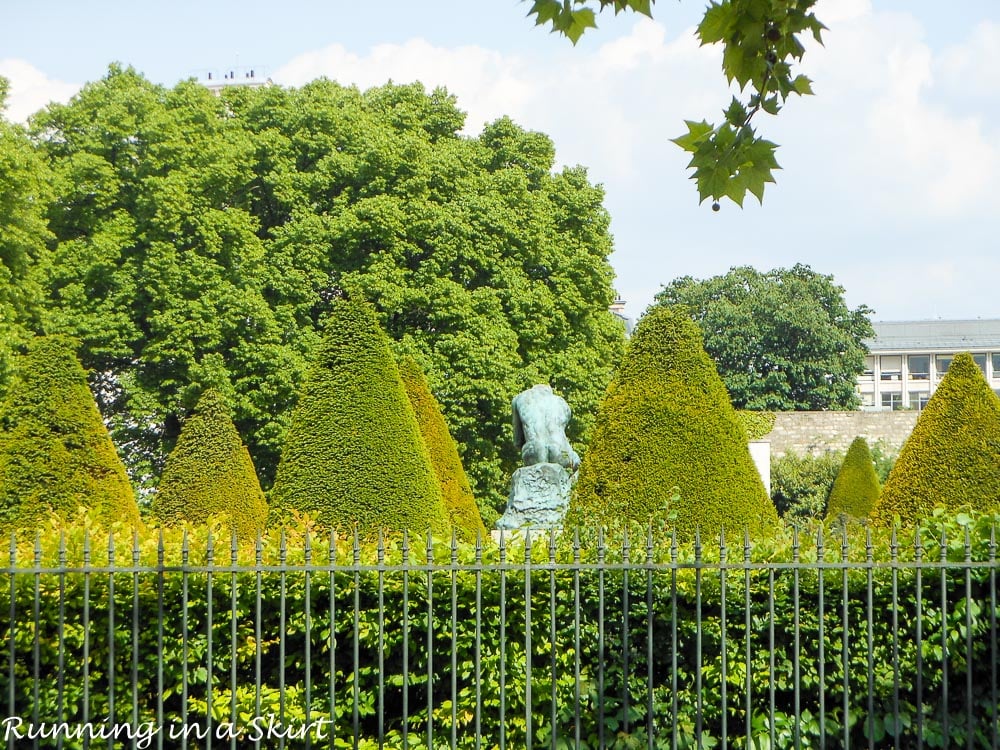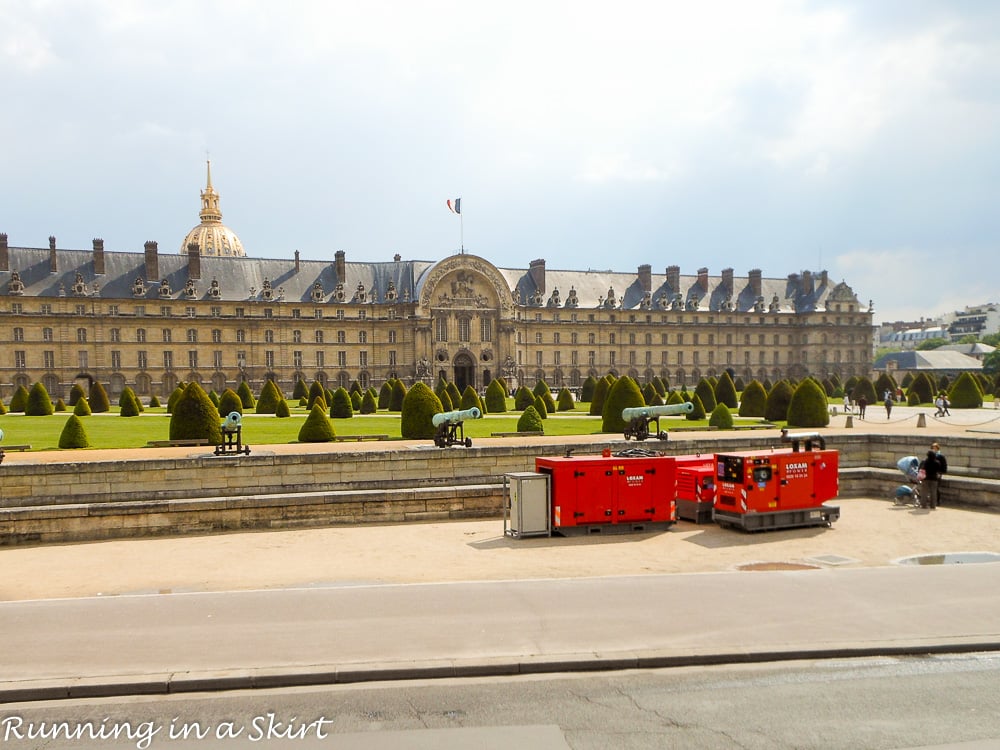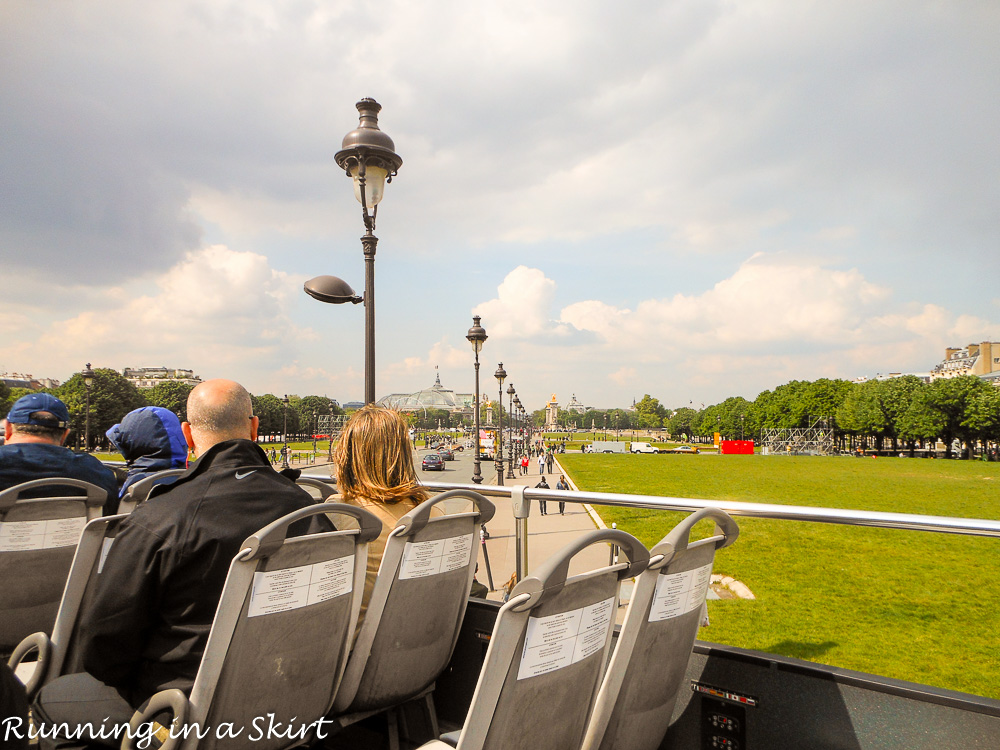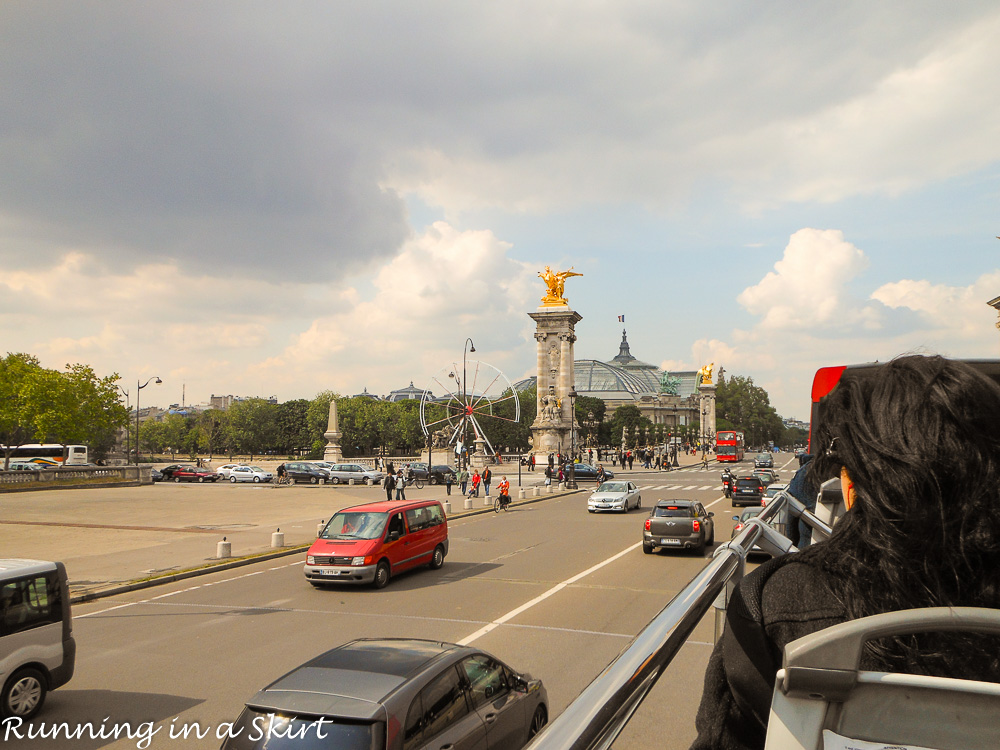 We take a break and get off the bus at Notre-Dame to get a better view.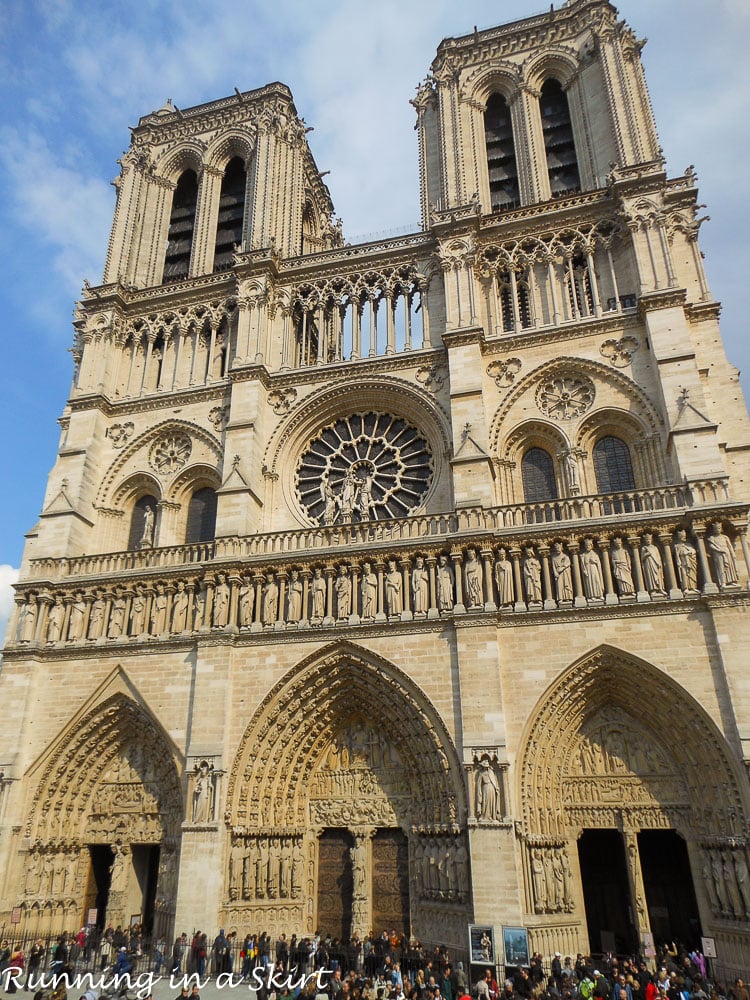 And of course getting off the bus is the perfect opportunity for a snack! We try a savory and a dessert crepe. They are so tasty.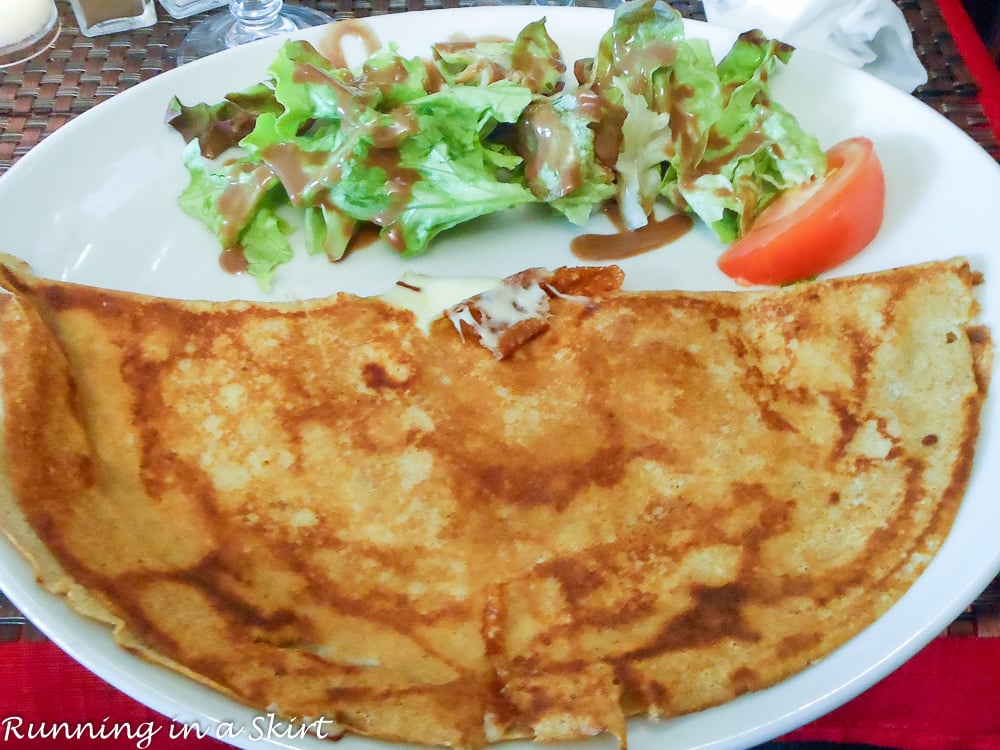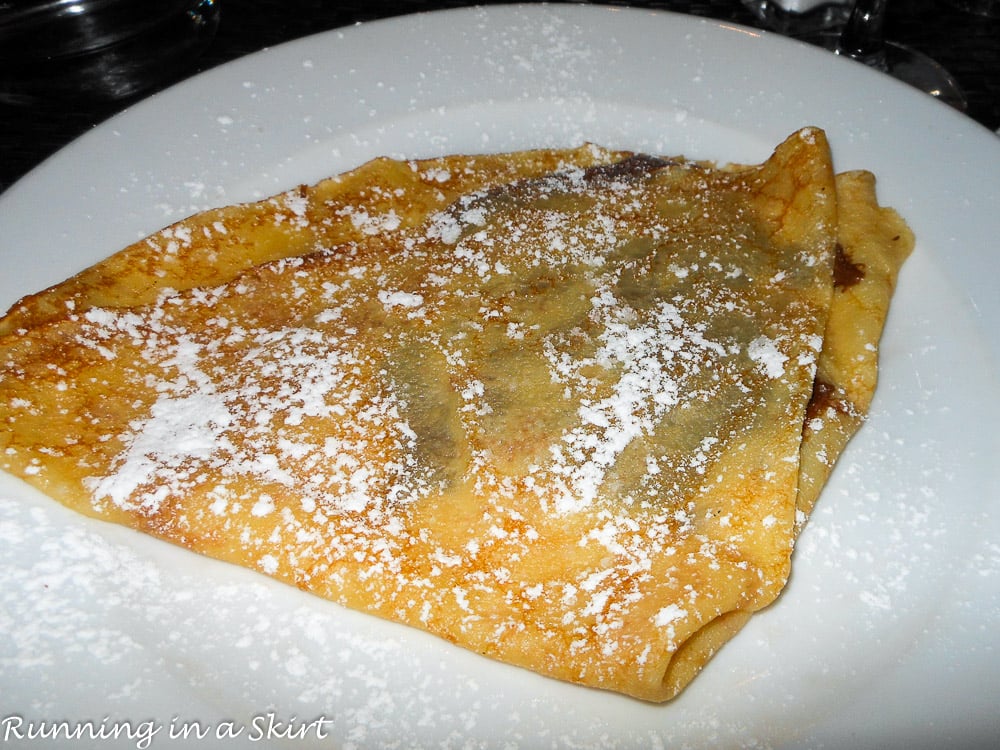 We explore on foot before we find the bus route again. There are beautiful flower shops like this one on every block. Everywhere we looked it felt like something out of a movie.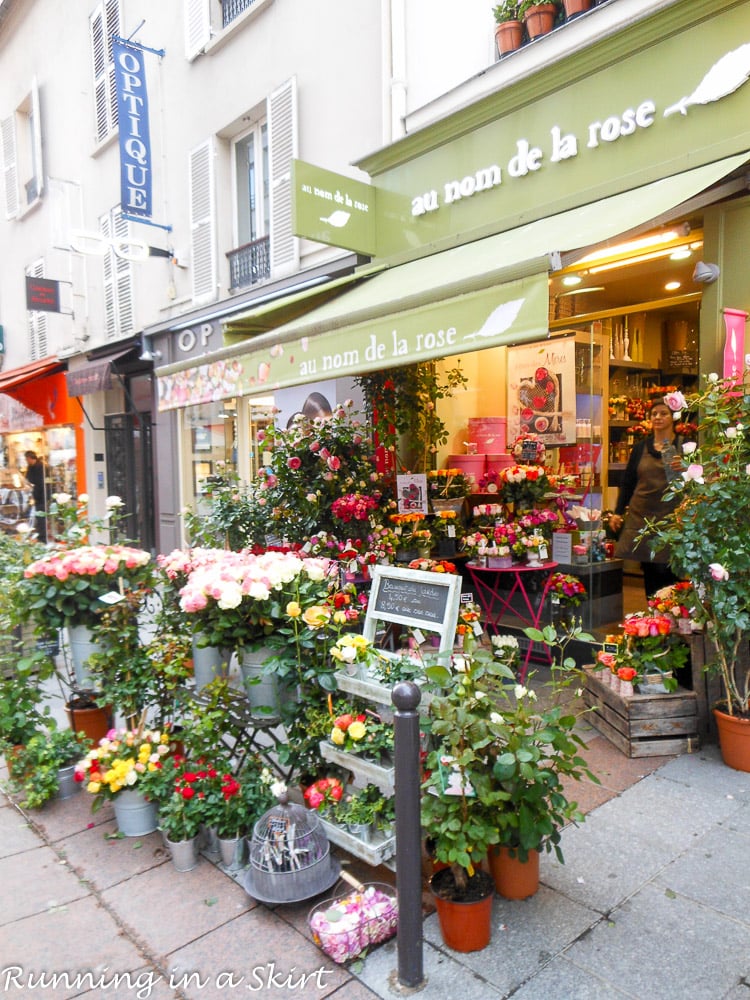 We get back on the bus and finish the route. We see at least the outside of almost everything on our list including the Champs-Elysees, Arc de Triomphe and the Seine. It's such an enchanting city and we want to get off at every site but we know we are on a tight schedule so we keep up the pace.
For dinner we snack on some French favorites… I order the best cheese plate I've ever had and my hubby orders some French Onion soup.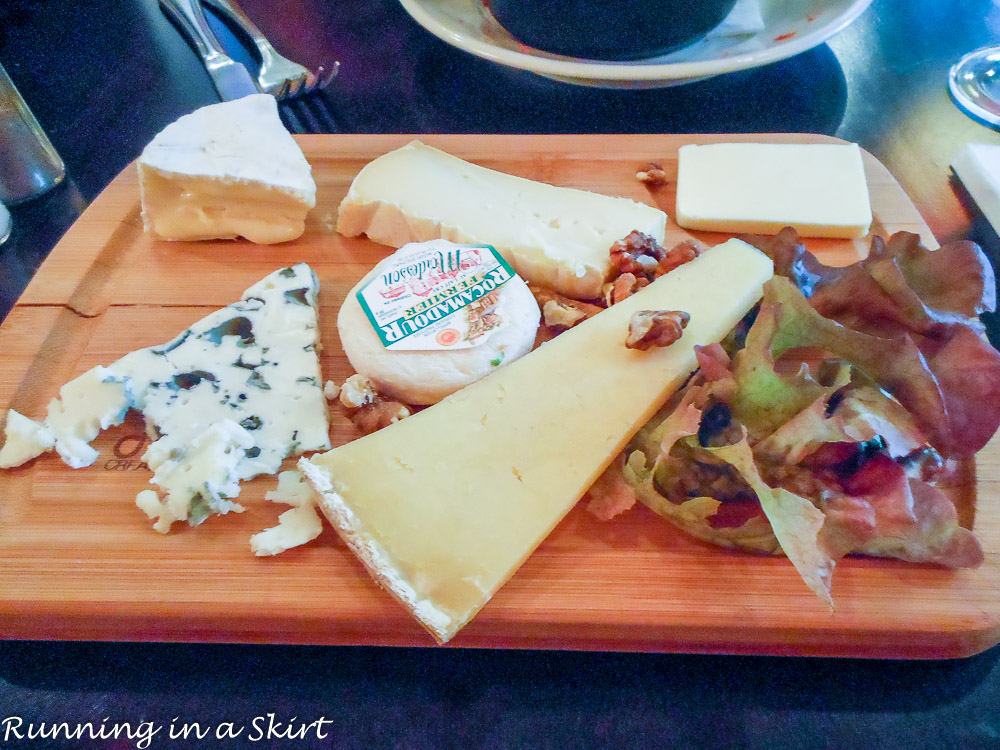 After dinner we are too exhausted to do anymore walking so we go to the hotel and finally get some sleep. In the morning we walk to the Rue Cler again and buy a Baguette, Croissants and Fromages (cheese!) for breakfast. The baguette is all I dreamed about and literally melts in my mouth.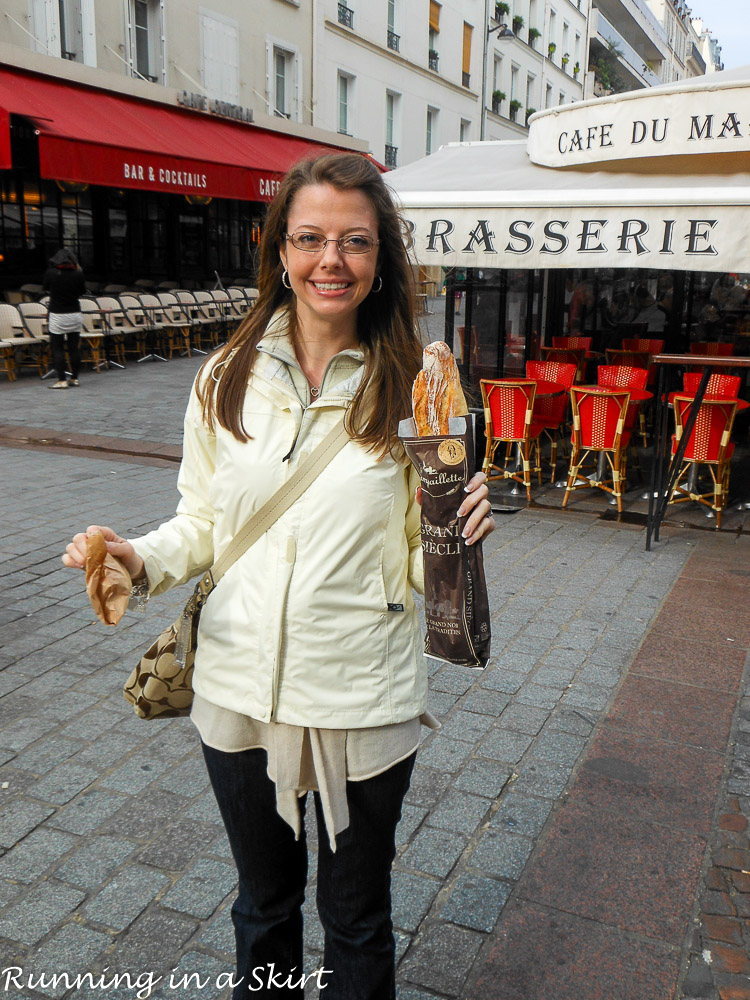 Sadly, Just as soon as I'm used to saying "Bonjour" without my southern accent, it's time to go back to the airport to catch the connecting flight to Venice. 24 Hours in Paris was just a taste. I got just enough to know I want to go back again someday. Maybe one day I'll be lucky enough to write about "Our Big France Adventure!"
This was absolutely the best layover ever!
Catch my Entire 2 Week Italy Trip
Like this post on 24 Hours in Paris? Pin this to your favorite travel board!