HILTON HEAD
Even though we did a lot of traveling early in the summer through Italy, I never actually got my summer beach fix it. Remember how it rained the whole time we were in Cinque Terre along the Italian Riviera? Since then, I have been craving beach time.
Sometimes it takes a lounge chair and a view like this to make me slow down.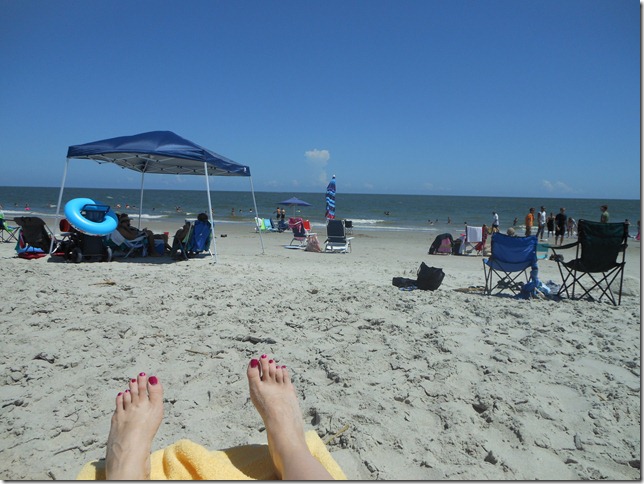 Ah… Hilton Head Island.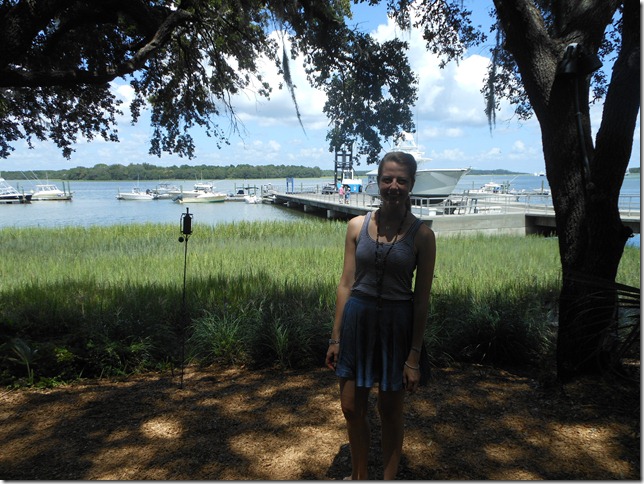 -Outfit-
Denim swirl skirt- American Eagle
Navy & White tank – J Crew
Long beaded necklace- JC Penny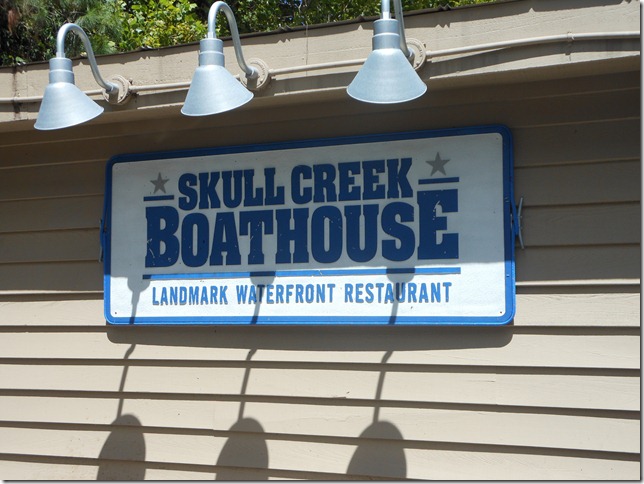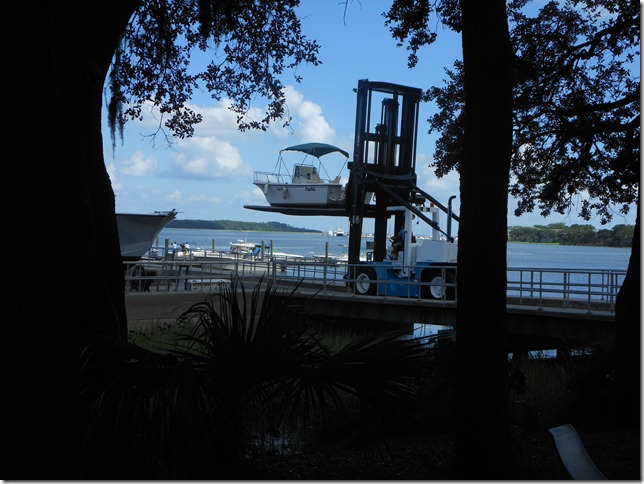 Last weekend we took a short and much needed trip to the beach.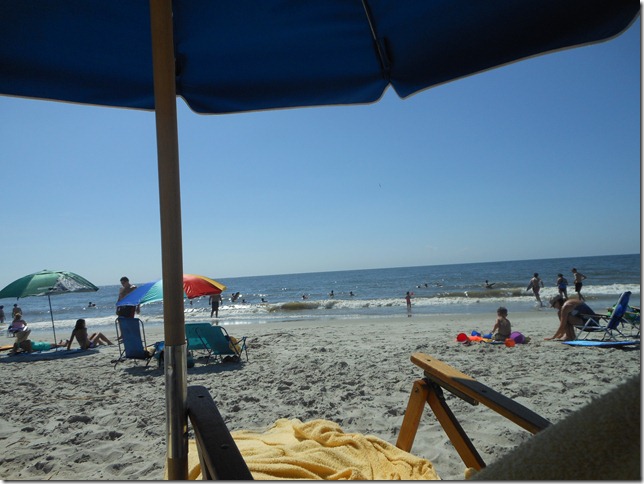 All we did was enjoy seafood…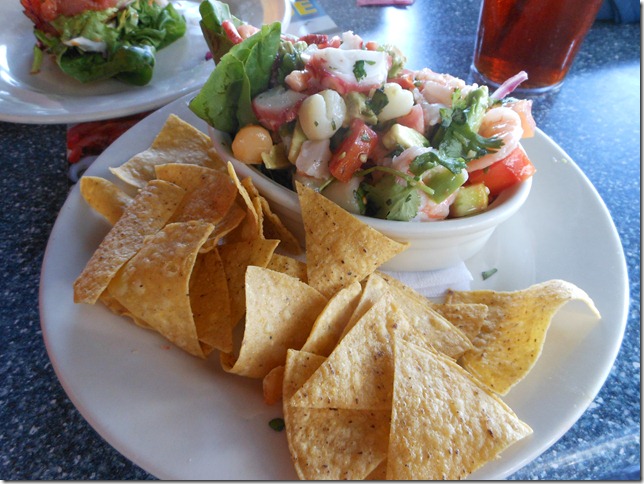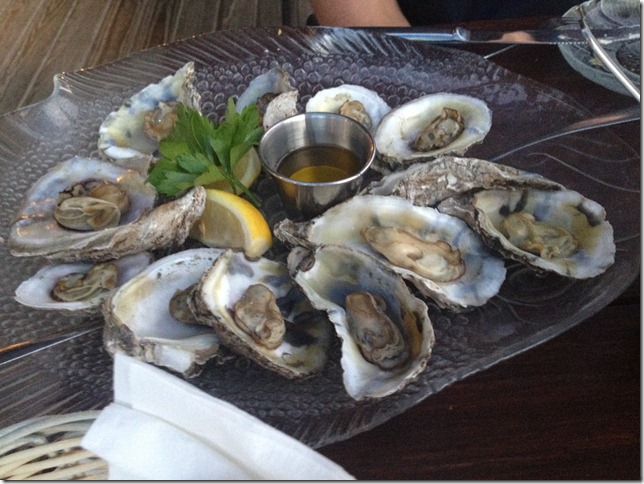 … and sand. So nice!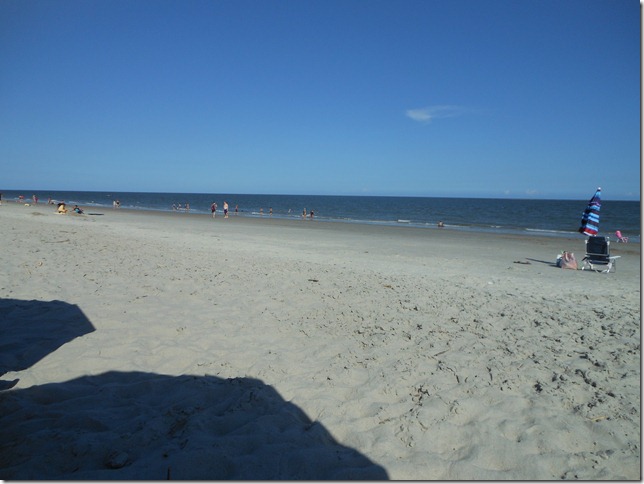 I really want to go back and just enjoy more sunshine! We have had so much rain that it almost feels like the year without a real summer.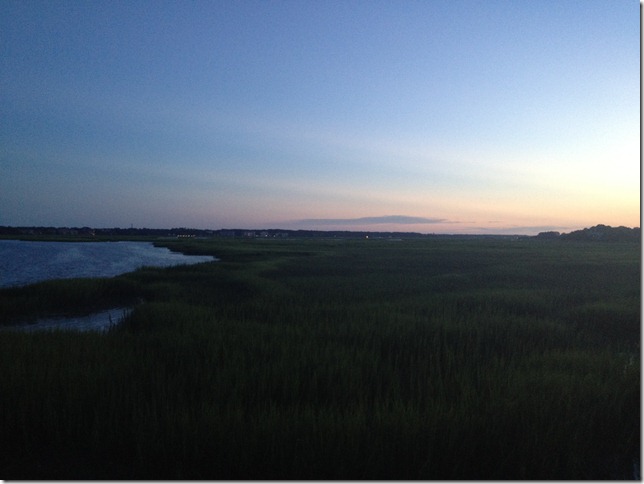 I heart sunsets over the marsh

Next time we go though, I could totally skip the jellyfish sting I got while floating in the water. The good news is I have now overcome my fear of jellyfish because I did get stung and it wasn't THAT bad. Not fun—but not terrible. I've heard the jellyfish are out of control at Hilton Head this year AND we saw several other people get stung.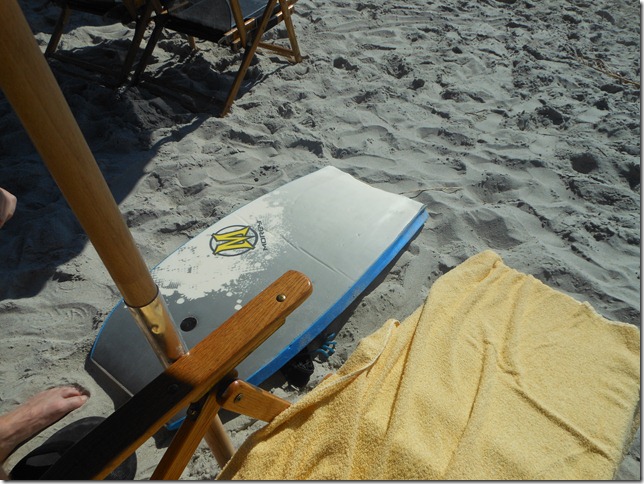 How did I not get a picture of the jellyfish sting on my ankle?
Instead here is a picture of the boogie board I was on when it got me!
RUNNING
And oh yeah running… I've been slowing down with that too. I'm taking a few weeks to not push my time and run at a comfortable pace. I can't run at my max speed every time I run or I know I'll get hurt. Right?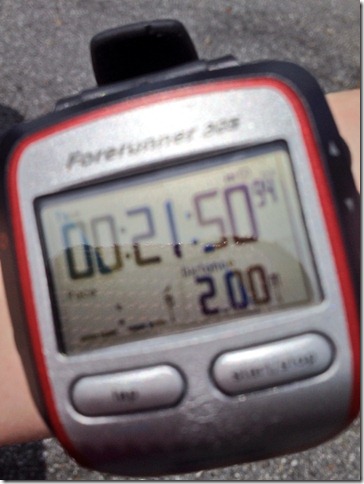 I blame this run on the humidity. It's totally zapping my times. I don't know how people run in Florida.
Hopefully with the cooler weather in the forecast I'll be able to find a dry moment and get in a better run.
Happy weekend everyone!
------------------------------------------------------------------------------------
HAVE YOU BEEN TO THE BEACH THIS SUMMER?
WHAT BEACH DO YOU LIKE TO GO TO?
DO YOU HAVE TROUBLE RUNNING IN THE HEAT?