The Abacos is one of my favorite corners on the world! Today I'm sharing highlights from my recent trip, what to do in the Abacos and five reasons you'd love it too.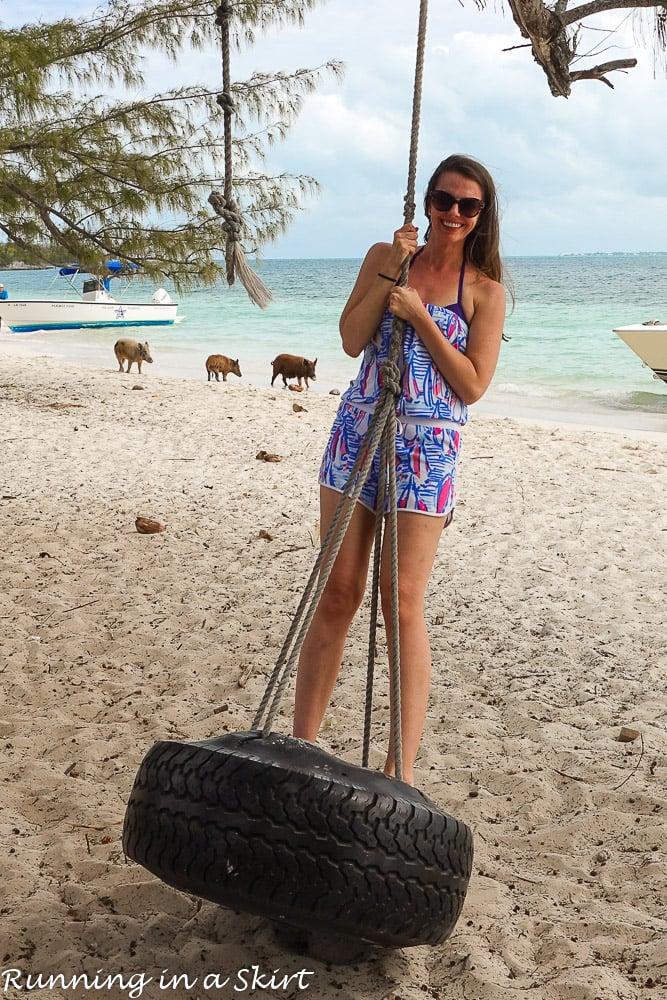 Hi everyone!
I gave you a little teaser of my trip to the Abacos last week and today I wanted to share more of the fun and photos. If you aren't familiar with the Abacos... it's a group of islands in the Northern Bahamas full of stunning bays, coves and harbors. It consists of many islands, but my personal favorite is Elbow Cay, which is a mainly car-free island with a pretty lighthouse and a lot of charm. On it's busiest day it's still quiet and feels like one giant playground for water lovers. Even though it's quiet, the list of what to do in the abacos is extensive! Between beaches, coves and boating there is always something fun to do. It's kind of remote, so we get there by our small plane and when we get there we get around by boat!
This is the third time I've been there in the past few years and the past two times have been with the Hubs (of course!) and or dear friends Dan and Sommer. We've had the best time on these trips and have talked about making it an annual thing for years to come. It's a special little corner of the world.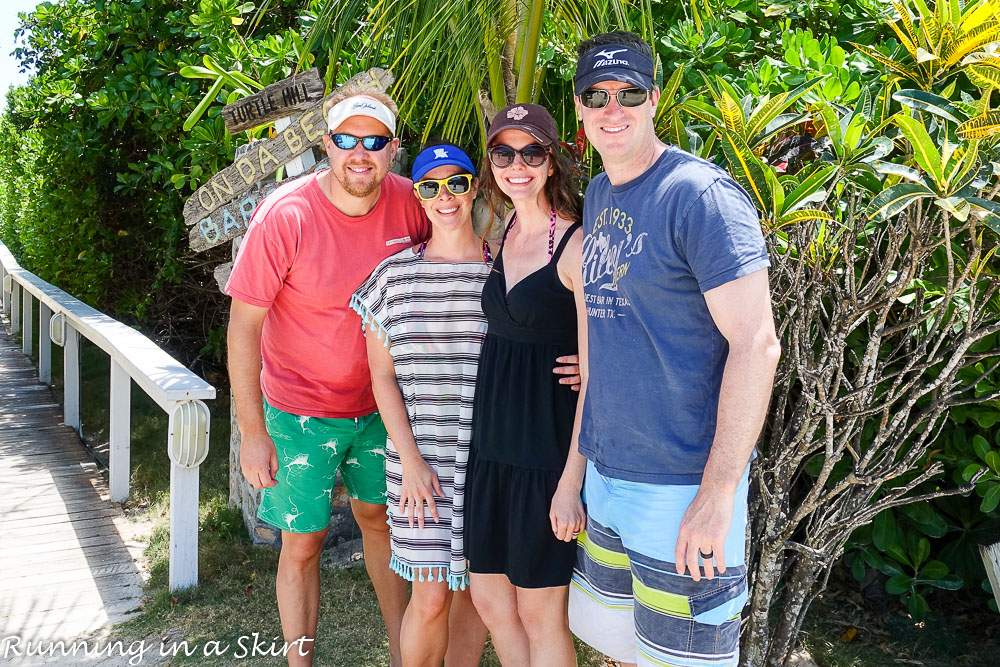 Instead of boring you with day-to-day details... I thought I'd divide the post in two. Today I'm sharing some of the highlights roundup style! Tomorrow I'll post my favorite eats of the trip. So here we gooooo......
What to Do in the Abacos
Swimming Pigs
On my first two trips to the Abacos I heard myths of swimming pigs, but never made the trip. I'm a sucker for a good animal experience, so this trip seeing the pigs was the #1 priority.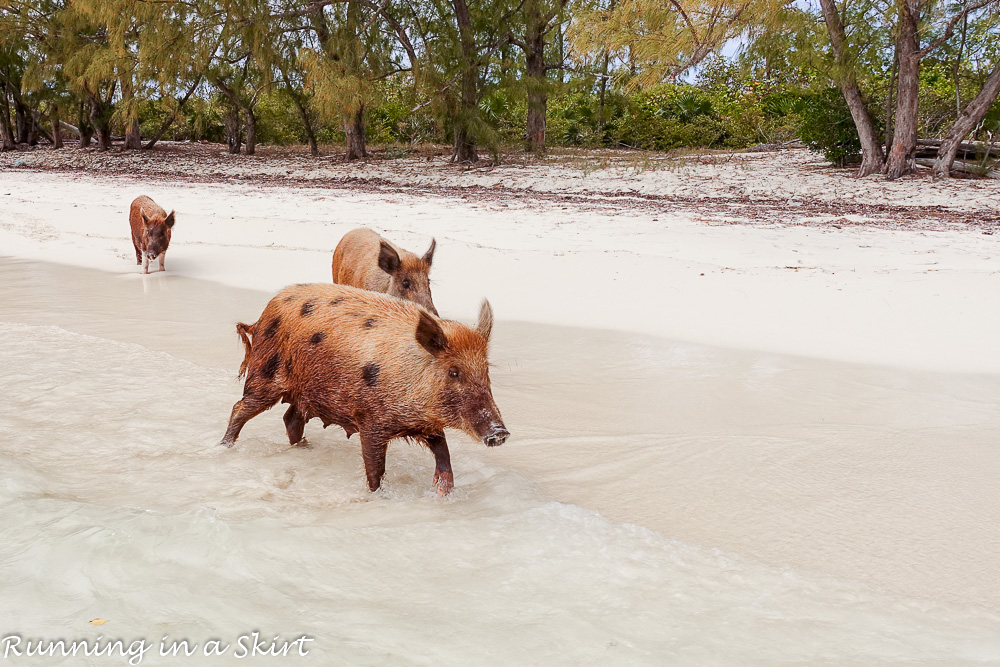 We took our boat on the very long journey from Elbow Cay to No Name Cay. As soon as we pulled up the pigs made a beeline for our boat! You could tell they were very used to people coming to visit them and they just wanted food.
They were super cute!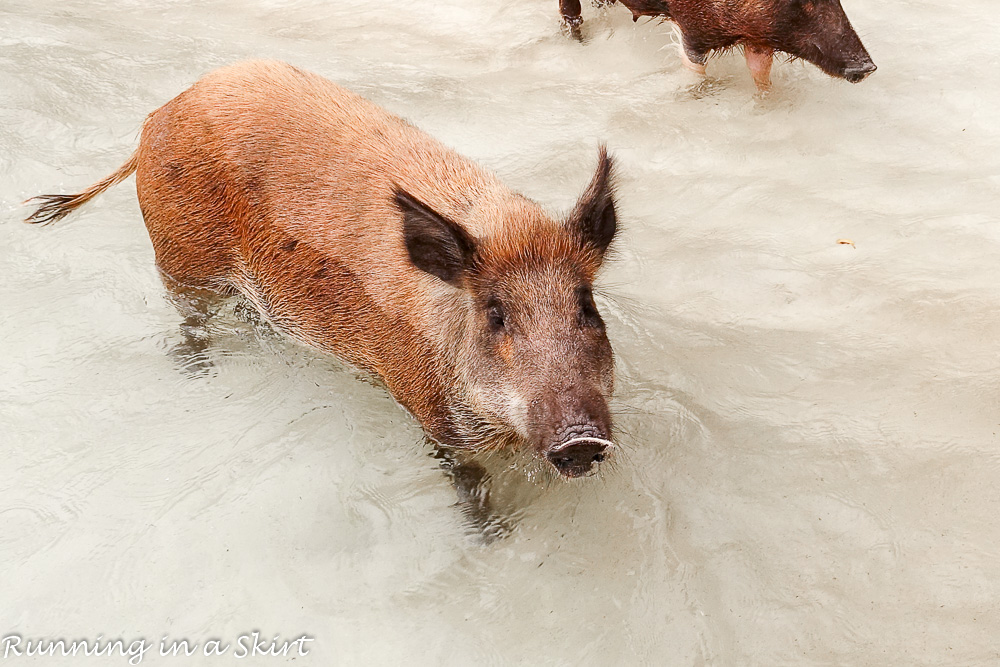 We got out and the pigs were mainly just hanging on the beach because it was a little cool for the area.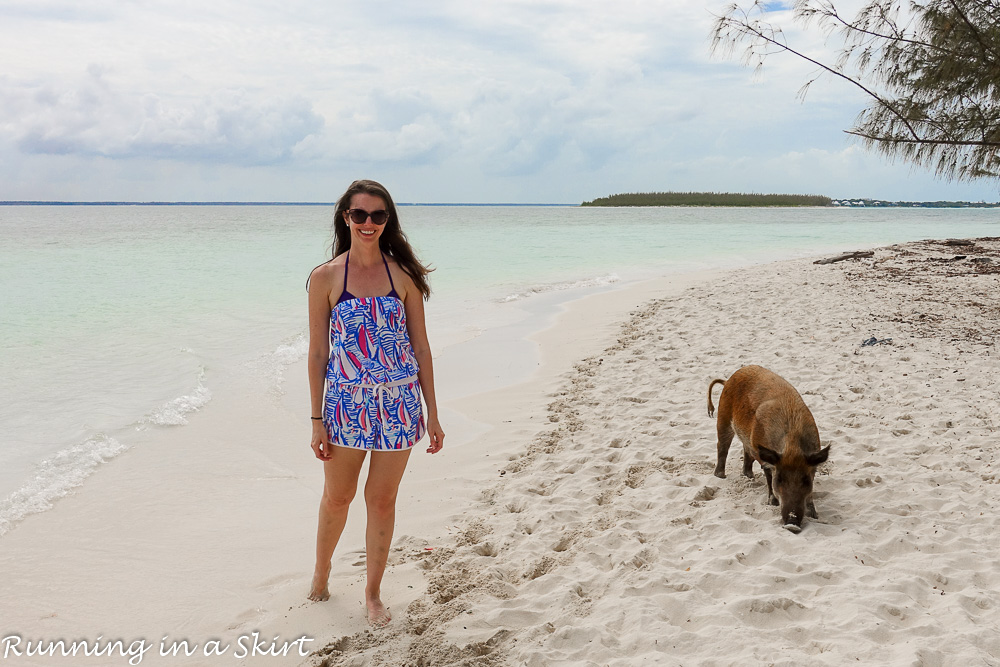 Once they got used to you they were super chill and almost seemed to pose for photos.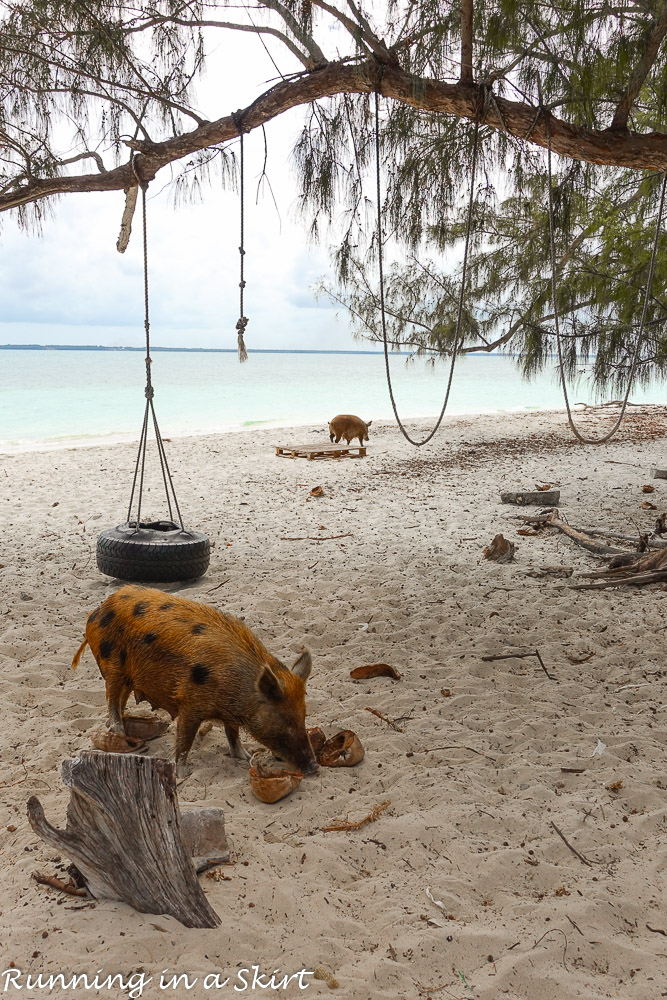 I don't know the detail behind it, but it looks like someone went to great lengths to care for and protect the pigs.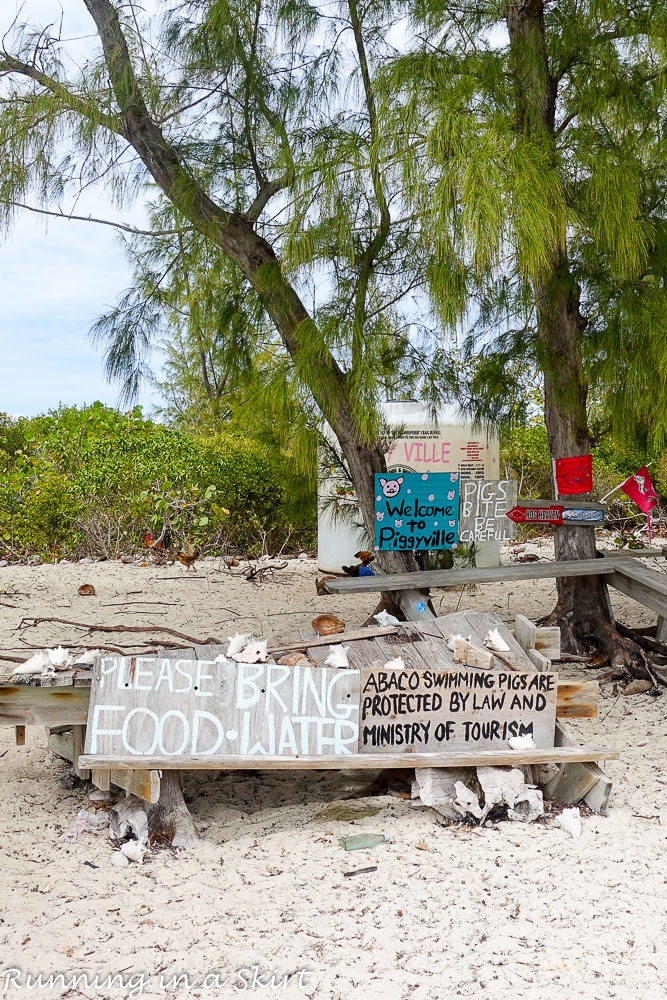 They even had their own water tank!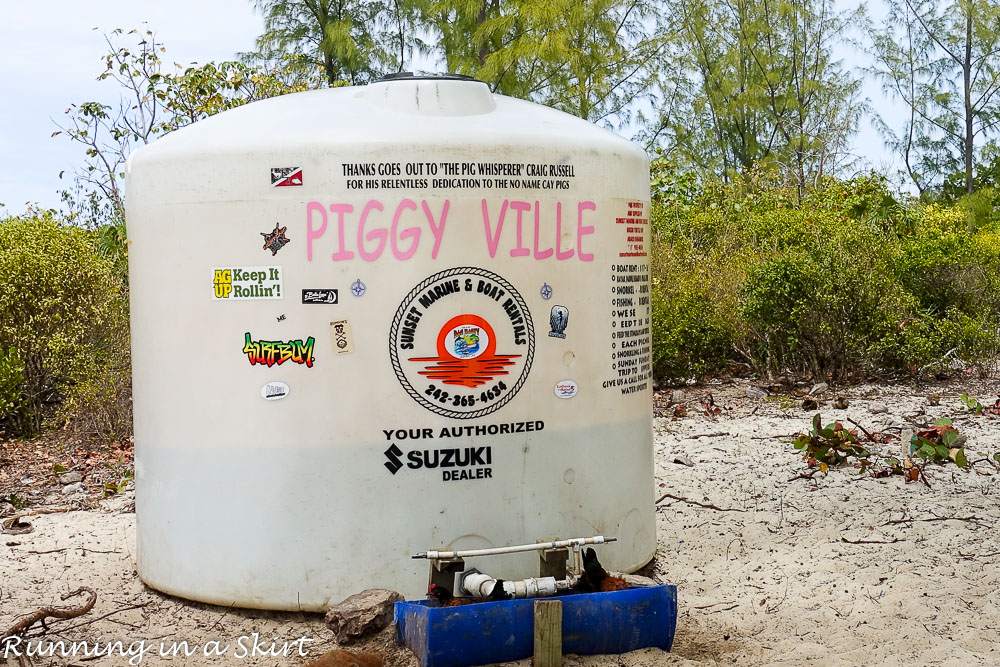 The best part about this corner of the world is even on a busy day, you have these experiences almost to yourself.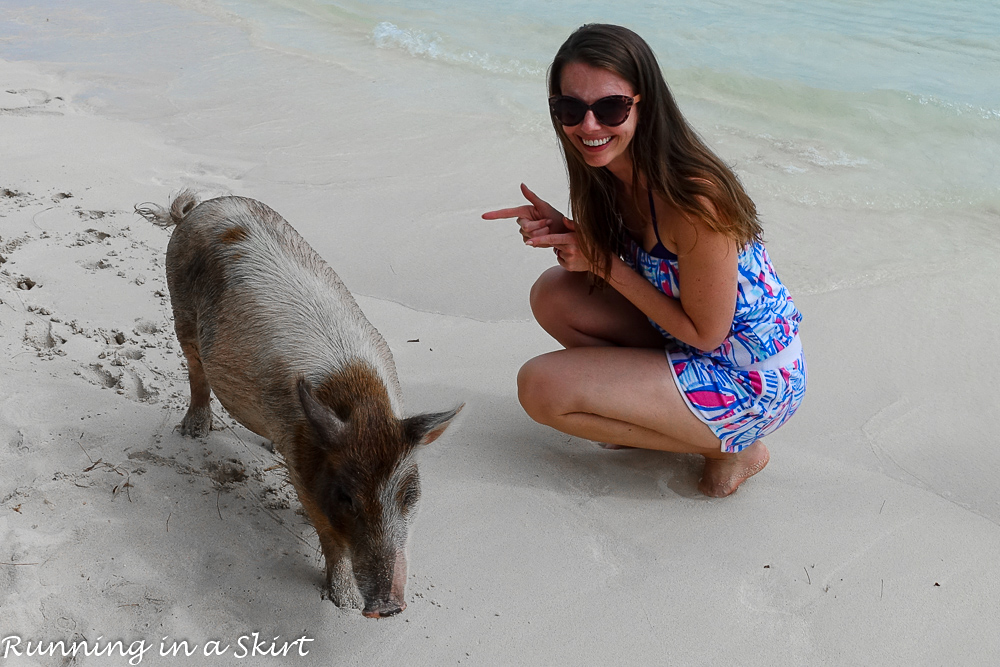 Totally surreal and a highlight of the trip and a great addition to your what to do in the Abacos list.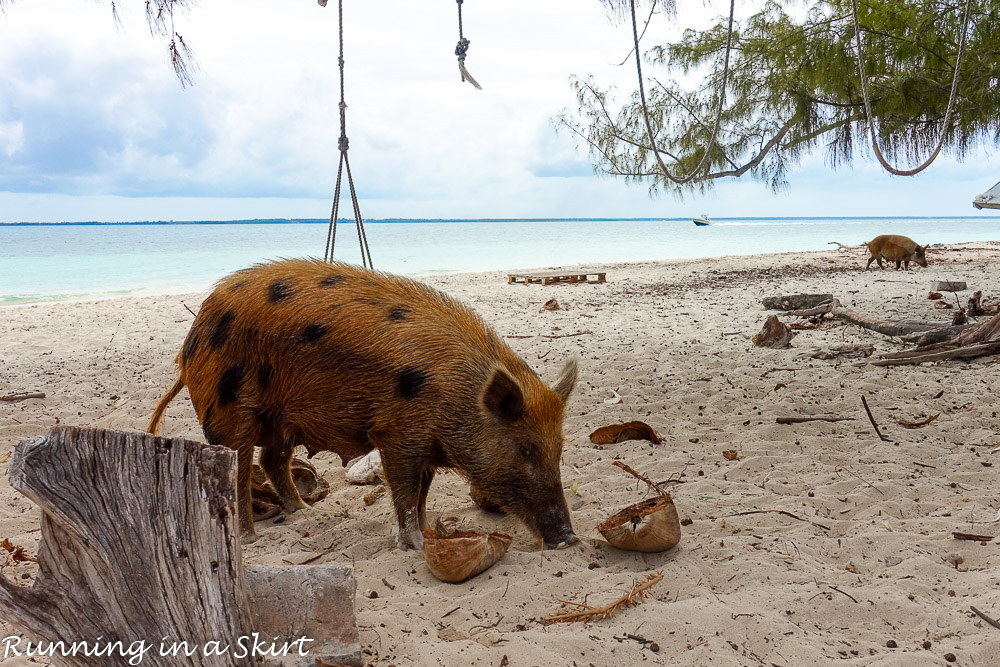 Stingrays
Another thing I really wanted to do on this trip was find some of those huge red starfish. Last year the Hubs got a great photo op with one and I wanted the same one this year.
We went to explore an area where locals told us you can't miss the starfish, but we didn't see any. However, we ran into a school of Stingrays!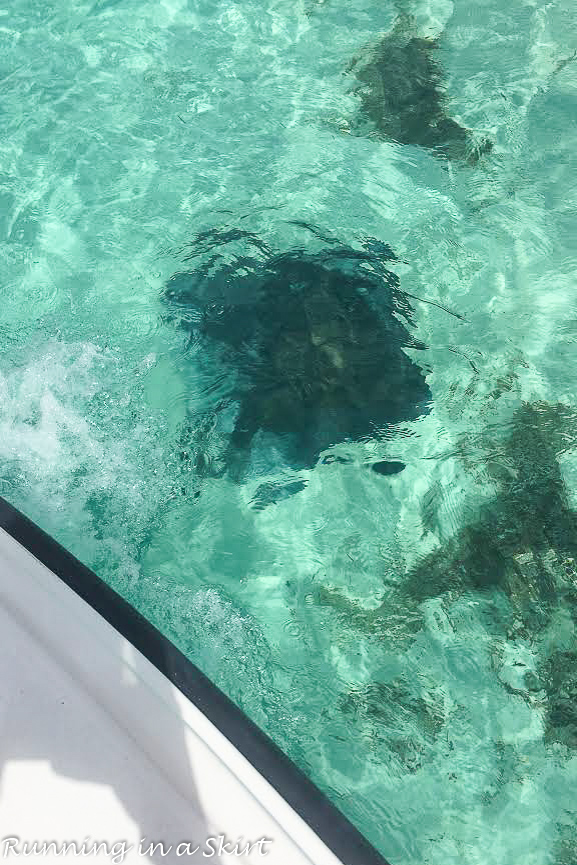 Luckily we were in the boat, but we got some great shots. The water is so clear there you can't miss them.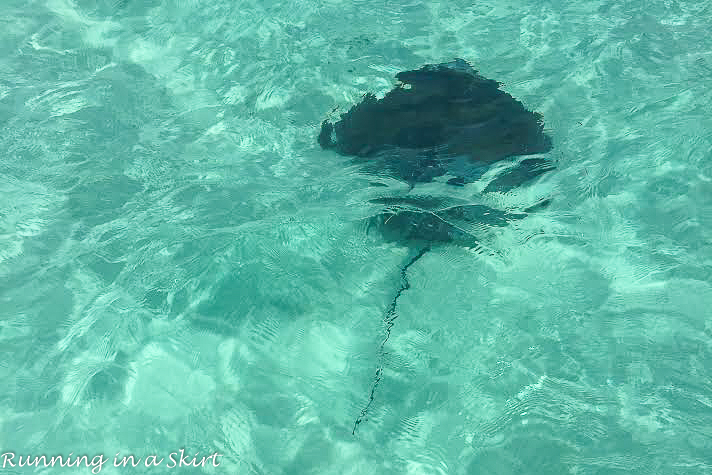 I kept thinking Crocodile Hunter though and kept everyone safely on the board.
Crystal Blue Waters
My dear friends... the water in the Abacos is breathtaking. It's so blue and clear. You can see right to the bottom.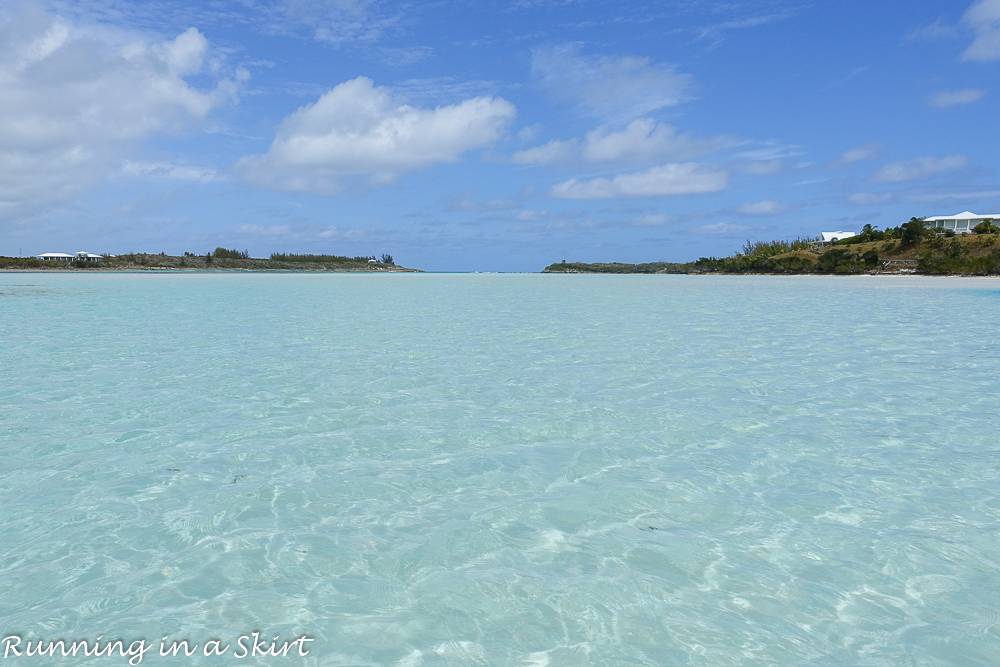 There are these gorgeous coves where the water only goes up to your knees and goes on and on forever.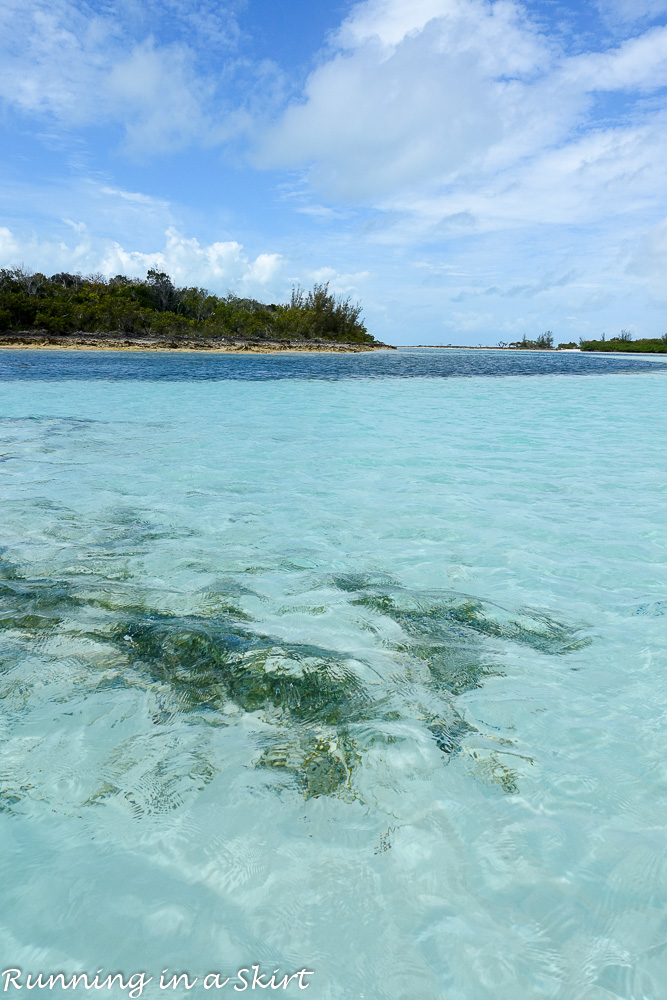 The beaches are equally as pretty with pink tinted sand.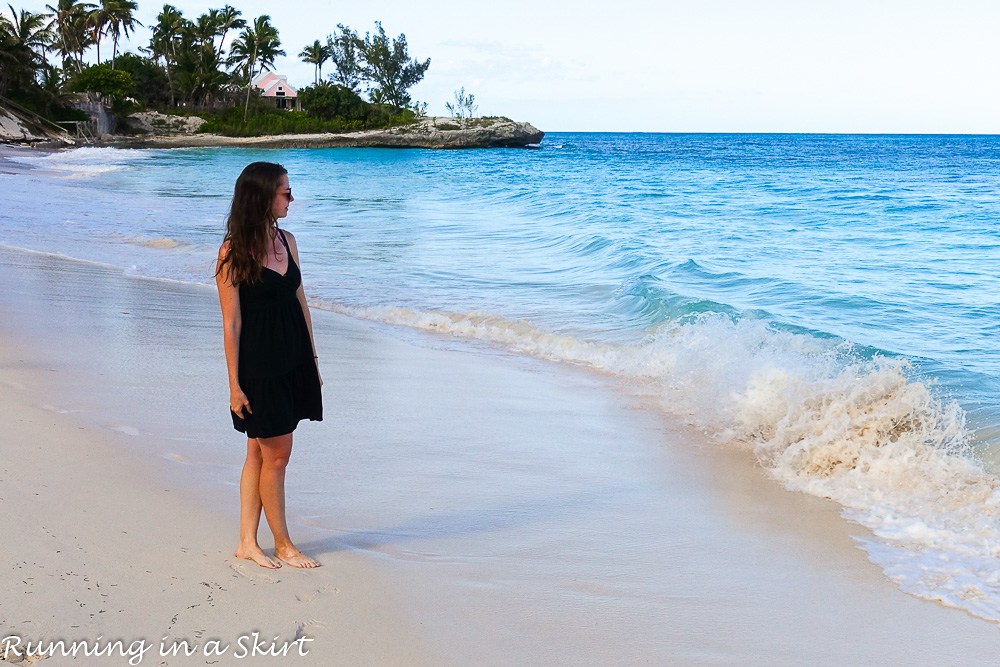 We spent a lot of time just enjoying the gorgeous views and waters! Sometimes the answer of what to do in the Abacos... is nothing at all.
Beach Bars
This little corner of the world has THE best beach bars. I'd venture to say all other beach bars are striving to get the vibe that these places have. It's nothing short of magic.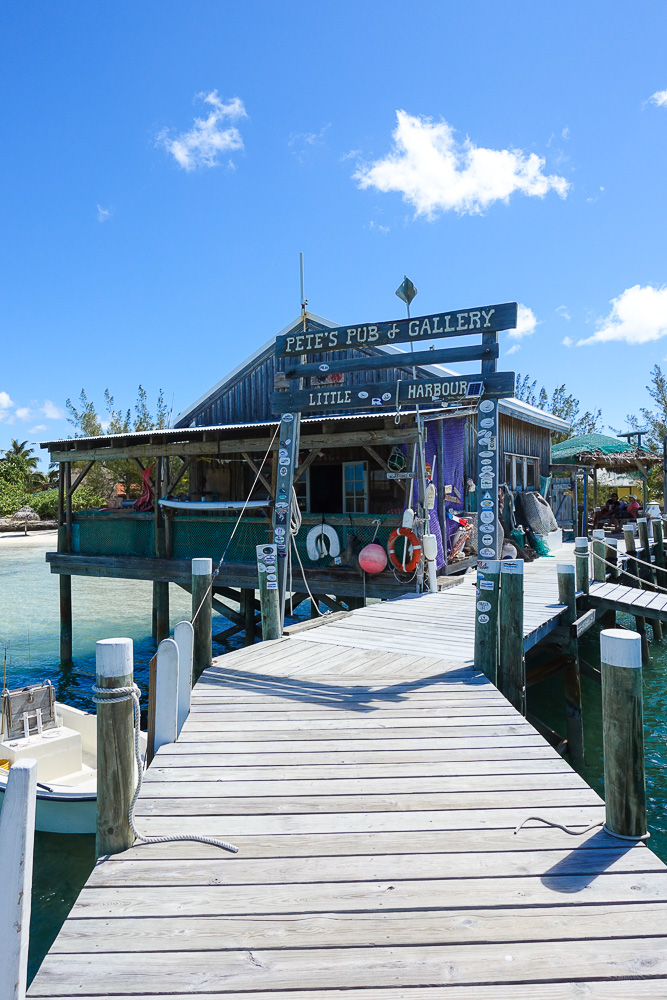 Pete's Pub is my all time favorite.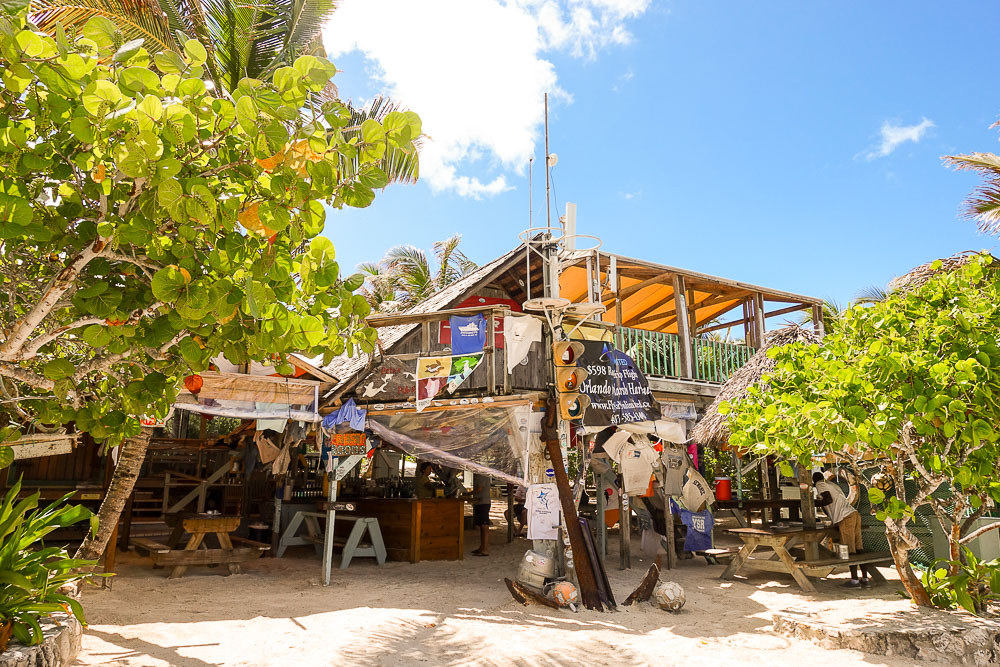 It's a place that is literally built into the sand. Even with it's dive appearance they have the best food.
To keep this post from getting too long, I'm sharing just the fabulous eats in a post tomorrow!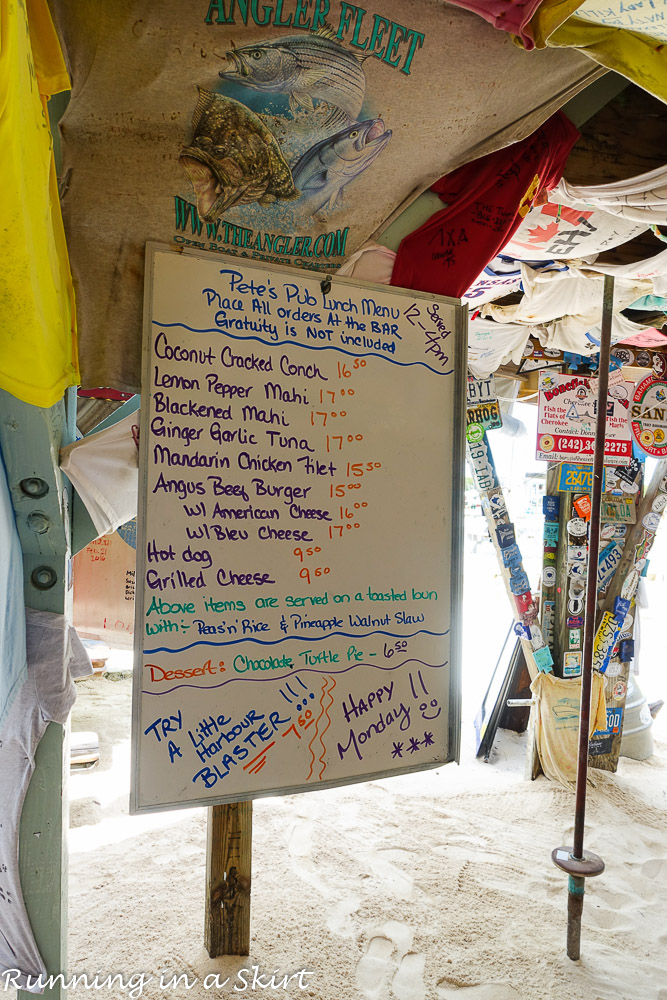 Our little group loved it so much that we even brought our own Asheville shirt to sign and leave on the walls.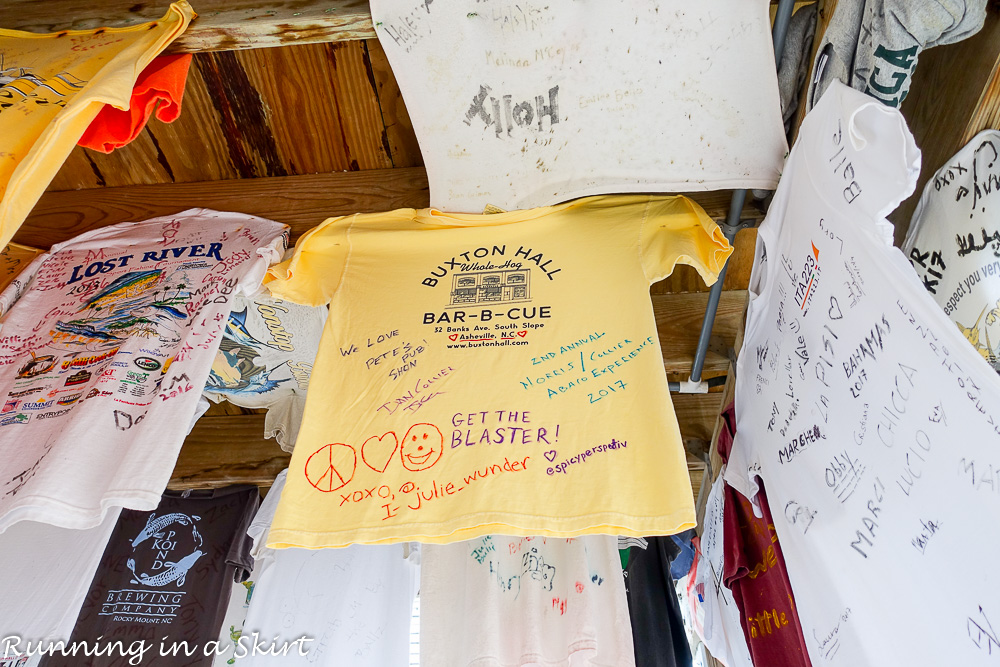 Another favorite is On Da Beach Bar and Grill. They have the best Pina Colada I've ever had there.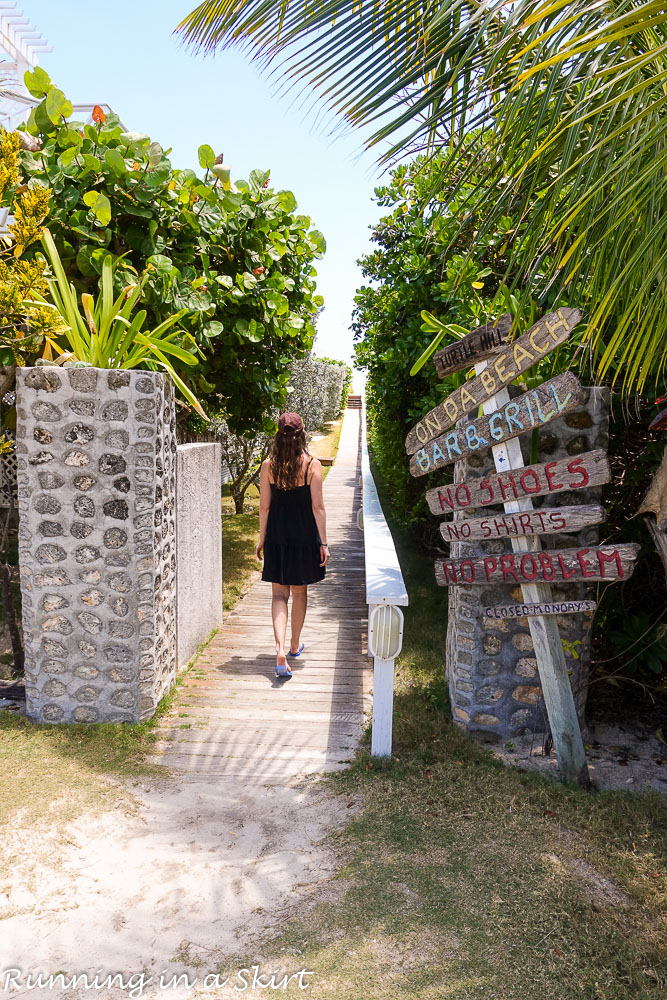 Another top choice is Nippers. Yes, that's the name. Yes, I laugh everytime I say it.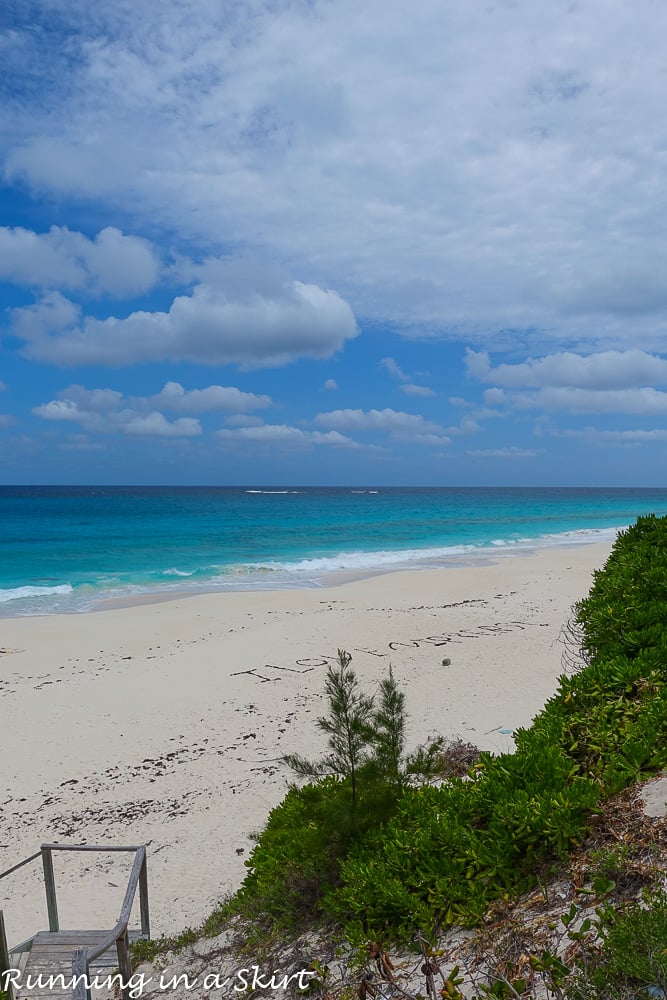 Sunsets
If you've been reading this blog for any time, you know I judge all beach locations by their sunsets. The Abacos does not disappoint.
So grab a drink (my favorite Mo-tea-to from the Firefly Sunset Resort) and let me show you what I came home with this year.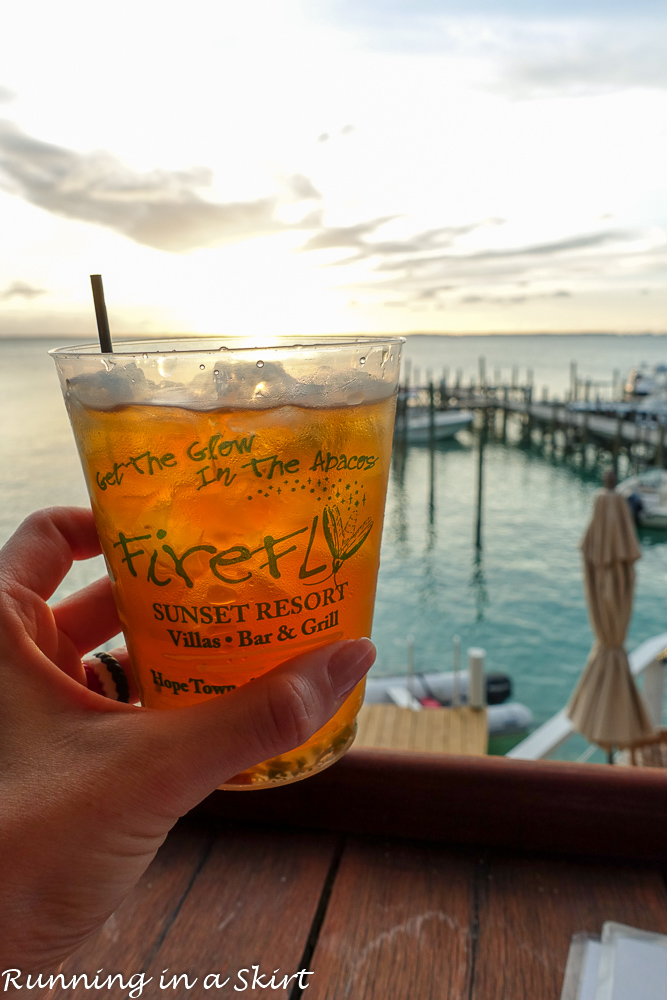 This shot is from the far end of the island. I love the bright orange and pinks.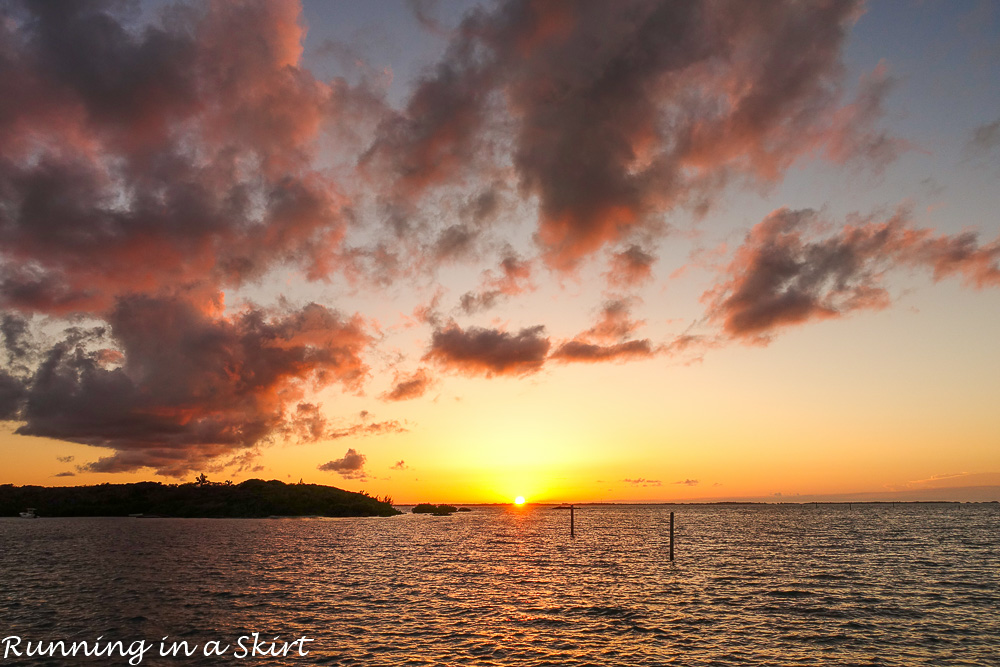 This beut is from Firefly on our last night. I adore the classic blue colors and vibrant orange.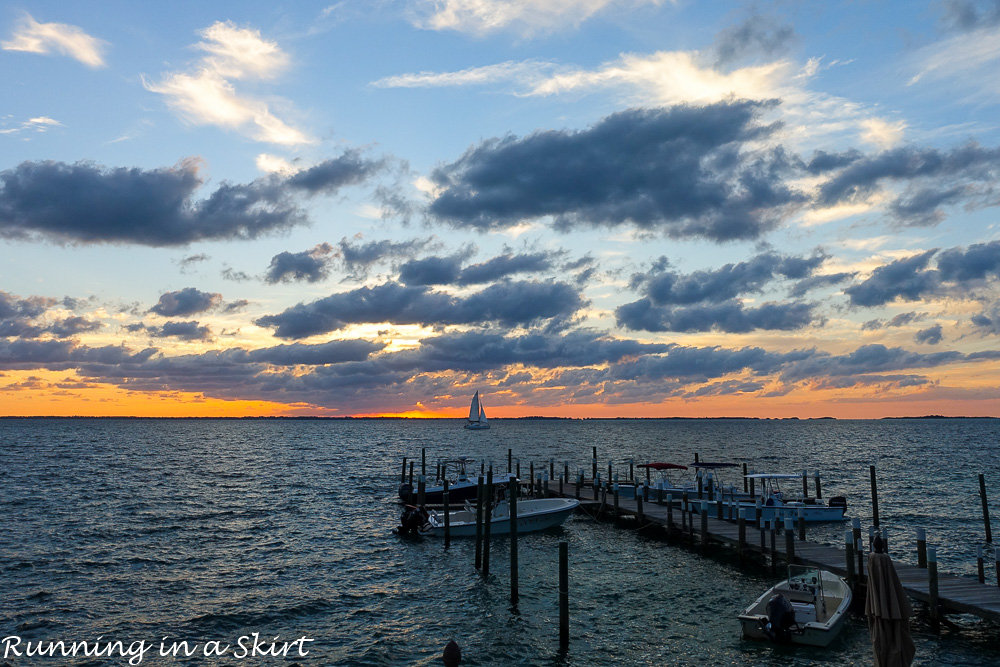 The biggest surprise came on the very first night. We had dinner reservations at Firefly and sat and watched the sunset. It was ok... but nothing out of the ordinary. I waited to see if anything magical was going to happen but this was the best I got, which is still pretty darn beautiful.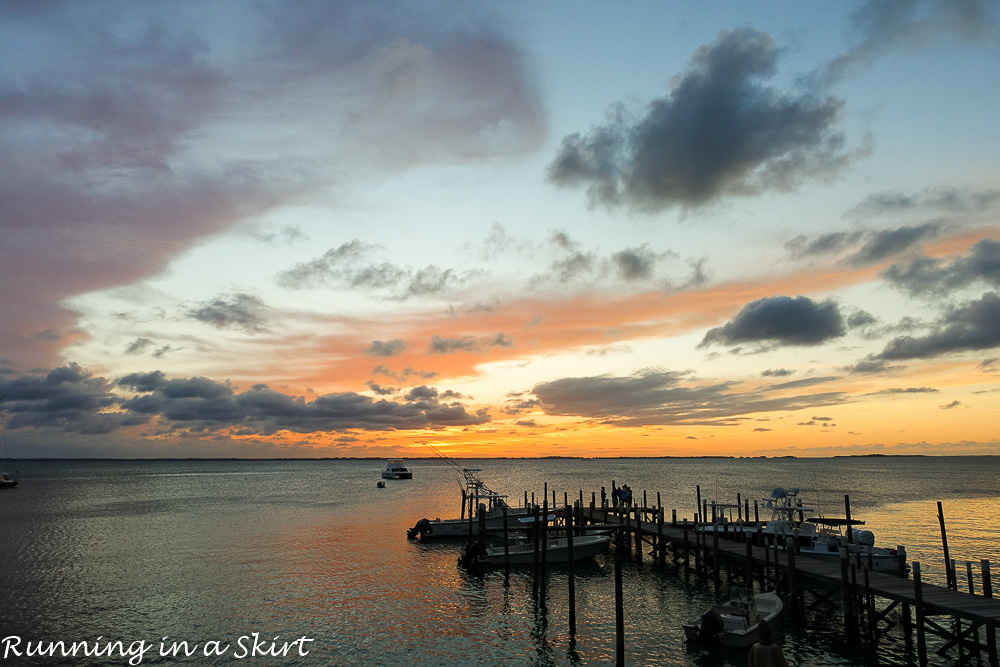 We sat down for dinner thinking the show was over. I started looking at the menu and a deep pink color drew my eyes up. The sky literally looked like this a good 10 minutes after sunset.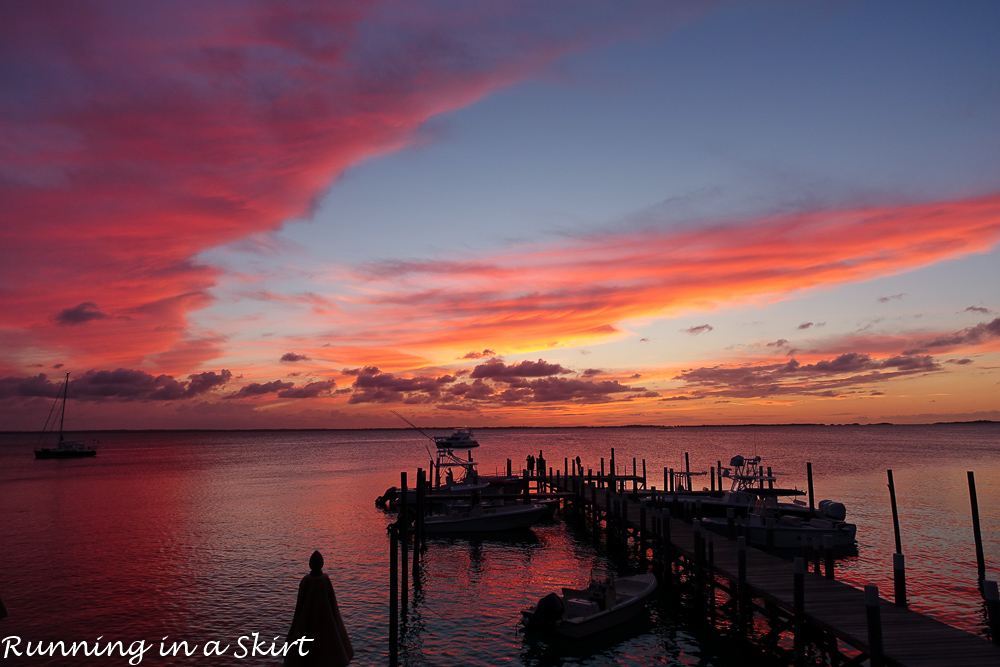 I edited this a touch, but no joke the sky was bright pink.
The Abacos certainly knows how to do sunsets right!
More on the Abacos...
The short story is... this trip was once again so wonderful. I had a lovely time reconnecting with the Hubs after his long tax season and spending time with Dan and Sommer was pure joy. I'm counting down the days until I can go again.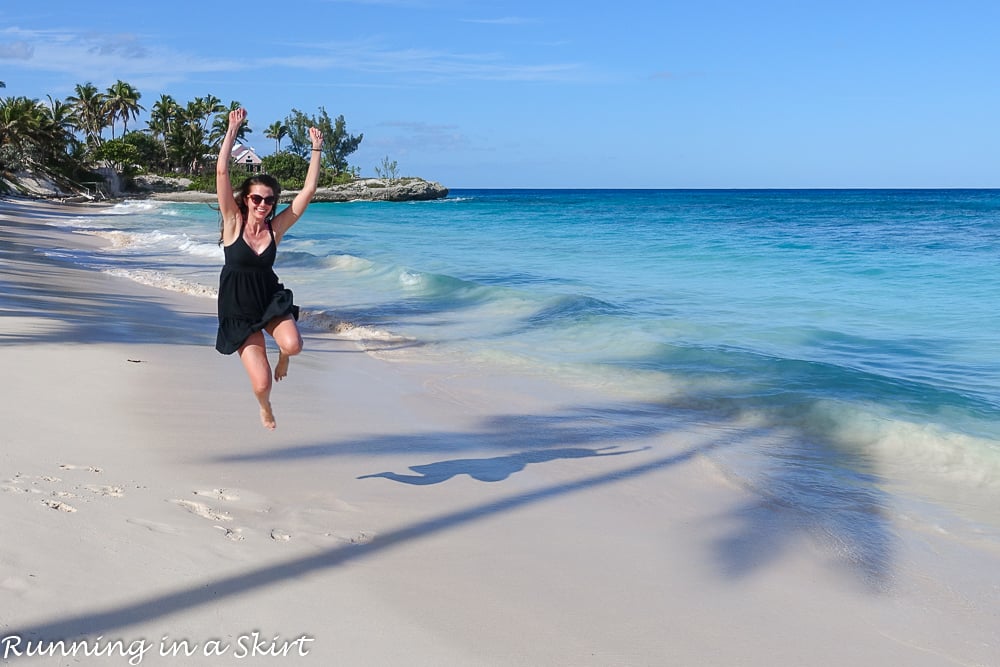 Want to read more about the Abacos?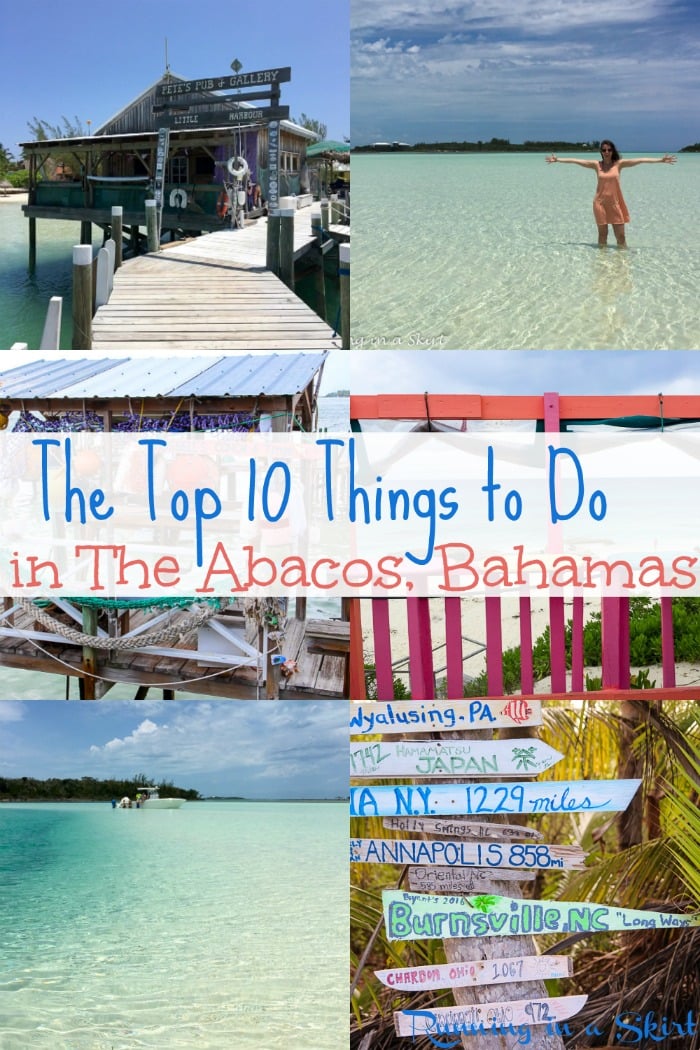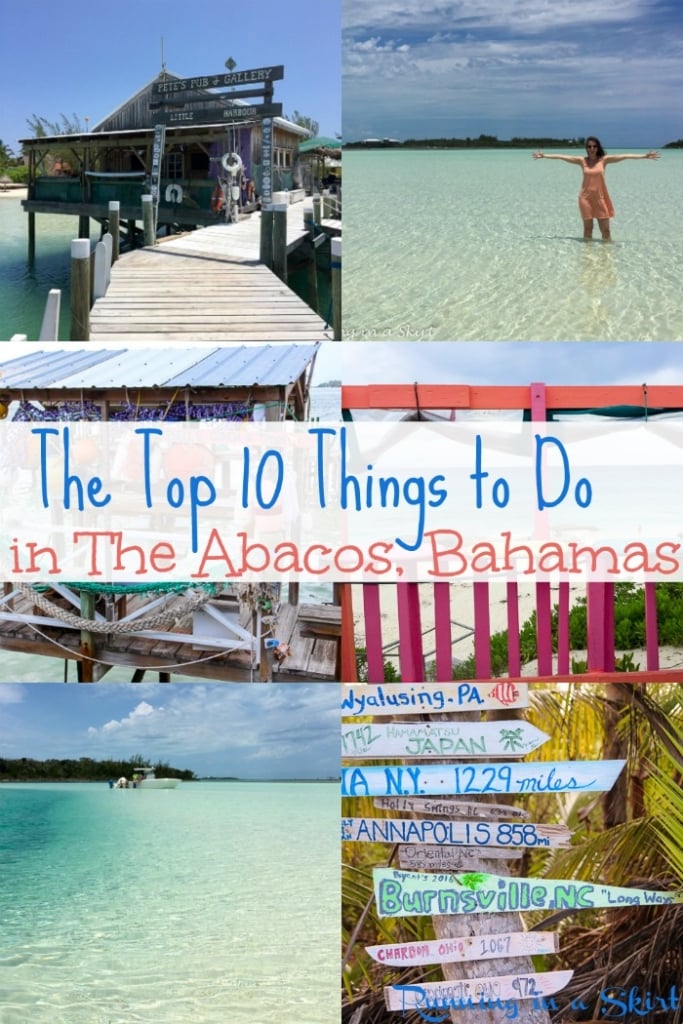 As I mentioned above, I'm sharing my favorite Abacos eats in a separate post tomorrow. The food was incredible and I think you're going to love the shots, so I hope to see you then.
Like this post about what to do in the Abacos? Find it later by pinning this to your favorite Pinterest Board.

Thanks for stopping by today! Tomorrow I'm sharing some those great Bahamian Eats.
Your turn!
Where's your favorite vacation spot?
Ever been to the Bahamas?