This time last year (give a week or two) the hubs and I were just getting back from our amazing Costa Rica adventure. Since I didn't have my blog this time last year I thought I'd share a few pictures from our trip.
Enjoy!
------------------------
We started our trip by flying into the San Jose airport. There is a direct flight from Atlanta that made this an easy trip. After several flights to Hawaii over the years, this flight felt short and quick.
We rented a car and drove straight to La Fortuna. The roads were a little crazy. Think one lane bridges, dirt roads and hard navigation. Yikes. We figured it out though and made it safely with no problems. You have to go into the trip with the mind set that Costa Rica is a far less developed country.
Our hotel had a view of the Arenal Volcano. Even though the volcano was quiet while we were there, it was an amazing site.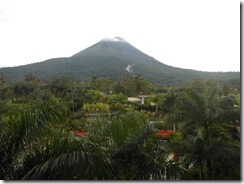 While in La Fortuna we saw the La Fortuna waterfall, enjoyed the hot springs and went on the craziest zip line ever. The area is in the rain forest so it's incredibly green and lush. We came prepared for the rain saw it almost the whole time we were there.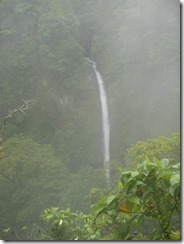 I've been lucky enough to go zip lining at least a half dozen times, but Sky Trek took it to a whole new level. These lines were longer and faster than anything I've ever seen. At one point the line was so long and clouds were hanging so low that we couldn't even see the end of the zip. Awesome.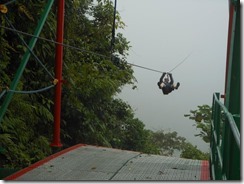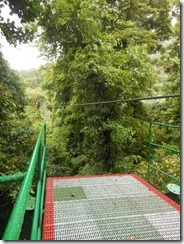 After a couple days in La Fortuna we drove across the country to the Pacific coast.
Along the way we stopped at a butterfly and hummingbird farm. It was amazing and my husband had to pull me away I loved it so much. I could have been distracted for hours.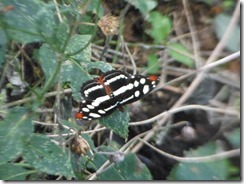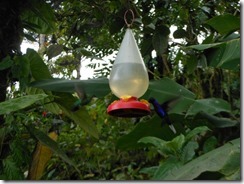 Arrival to the beach! The city of Jaco is in the distance.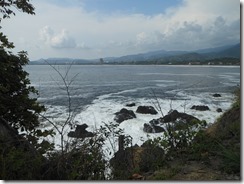 After a quick lunch in Jaco we saw these Scarlet Macaws along the side of the road. There were dozens of them just hanging out in the trees. Amazing.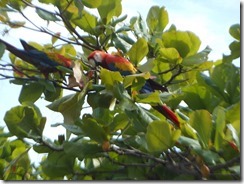 We spent the second half of the trip at Manuel Antonio. The highlight of this area is the National Park with unique wildlife and stunning beaches.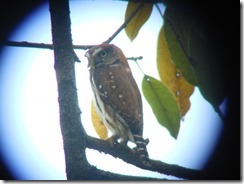 Tiny Owl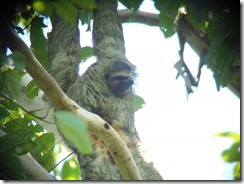 SLOTH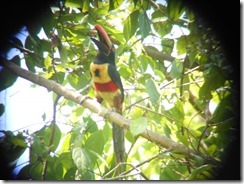 Toucan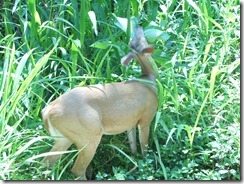 Deer- they don't hunt them in Costa Rica so they are not afraid of people. They will walk right up to you.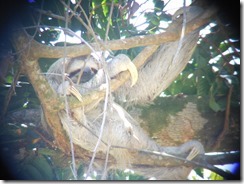 ANOTHER SLOTH!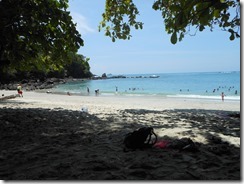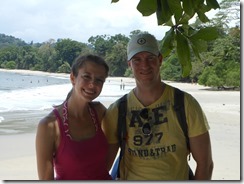 Manuel Antonio Beach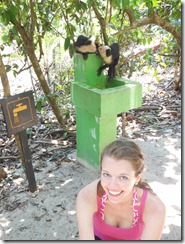 There are hundreds of monkeys along the beach. They are SO cool!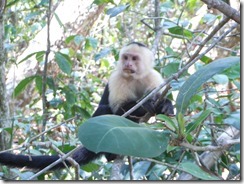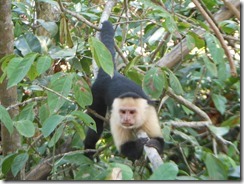 The sunsets and views from our hotel were amazing!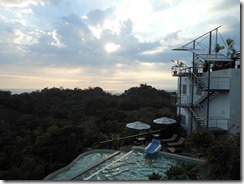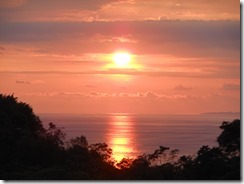 Coolest lizard ever.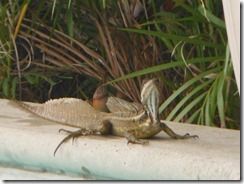 On our last night in Manuel Antonio we went on this crazy frog tour…. My camera didn't like shooting in the dark and this is what we got….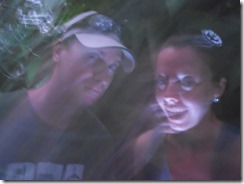 Luckily the camera situation straightened itself out and I got some really cool frog pictures!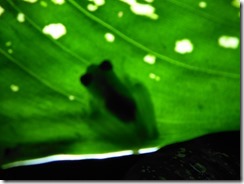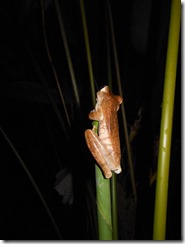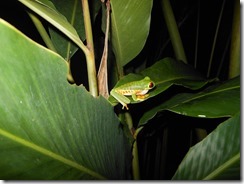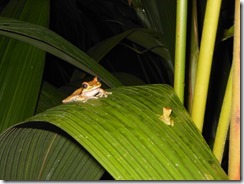 After four days in Manuel Antonio we drove back to San Jose. The road was much easier to navigate back to the airport and it was mainly highway. If you were making a short trip to the country I would fly into San Jose and go straight out to Manuel Antonio because the drive is much easier.
You can even see these guys from a bridge above the interstate on the way home. Crazy.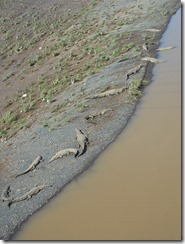 Yes. Crocodiles.
Costa Rica is an amazing place. We barely skimmed the surface of places to see and things to do. I would recommend trying to just pick 2 or 3 locations you want to see and taking your time to enjoy the adventure. It's an amazing country with so much natural beauty and wildlife that you will want to soak it all in. It's about the journey after all... right?
And don't miss the monkeys. They totally make the vacation

[/fusion_builder_column][/fusion_builder_row][/fusion_builder_container]