Happy Wednesday friends! I've had some ups and downs with running this summer. After I tweaked my back last week, I've been having trouble finding my groove again. So instead of focusing on my struggles, I thought it would be fun to do this running survey that has been circulating the blog-o-sphere! Hopefully it will be just the motivation I need to get back in the swing of things! Make sure to play along at the end and answer yourself. I always love to learn more about you guys!
1. Would you rather run along a beach path or on a mountain trail?
My favorite running path ever is the paved path just next to the beach on Wailea beach in Maui. It is the perfect combination of being able to see the gorgeous ocean while you run and not actually having to run on sand. My ankles do NOT like sand! I just need to figure out how to get myself back there sometime!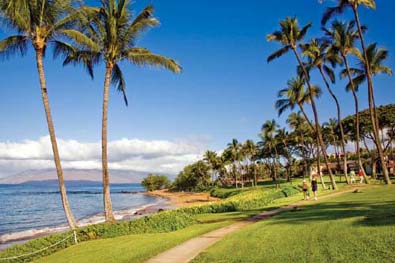 2. If you could choose the flavor of gatorade at your next race's aid stations, what would it be?
Lemon-lime? I'm not a big gatoraid fan though.
3. If I gave you a $100 gift card to a running store, what would be the first thing that you would purchase with it?
Hello new shiny running shoes! I really want a nice new clean pair to use exclusively for my treadmill.
4. Do you prefer to follow a training plan or wake up and decide then how far and how fast you want to run?
I am a plan and schedule kind of girl! Even if I'm not training for a race, I will make a weekly workout plan on Sunday night or Monday morning. And yes, that's my OCD talking. 🙂
5. Would you rather start your run with the uphill and end on the downhill or start your run with the downhill and end with the uphill?
I'd rather get the tough part out of the way in the beginning. Uphill first! In Asheville it's always up and down... up and down! I've learned to embrace the hills!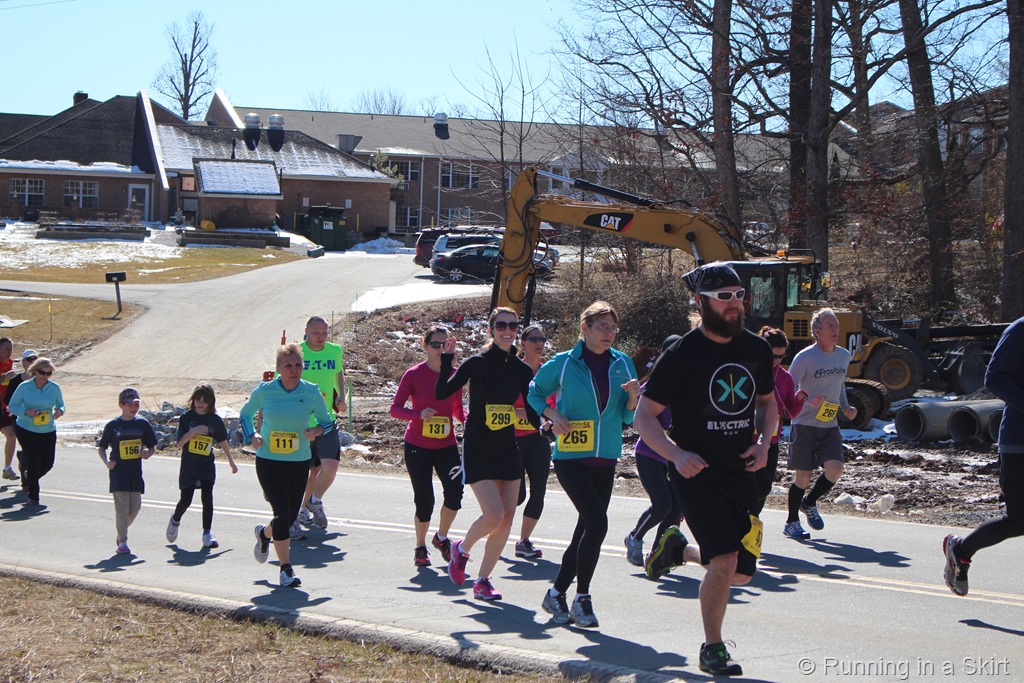 6. When you can't run, what type of cross-training do you choose to do?
I have a ellipical machine, so I immedatly gravitate towards that. I've been interested in picking up biking and swimming, although I don't have any gear!
7. What is your preference—> Out and back, point to point or loop runs?
In a perfect world I'd love a point to point, but the logistics of that are often to complicated, so I pick out and back.
8. If you could recommend ANY running related item to a new runner, it would be a—>
Good running shoes fitted by a local running store.
9. Do you ever see any wild animals while out on your runs?
One time I saw a snake. I screamed like the girl that I am and ran the other way. I am TERRIFIED of snakes! I don't even like talking about it.
10. Ever gotten lost while out on a run?
Yup. I'll go out running to explore a new place and I sometimes get turned around. Never completely lost, but definitely turned around. Don't tell the hubs!
11. If you could have one meal waiting and ready for you each time you got home from a run for the next 30 days… what would that meal be?
Could I eat that meal without calorie consequences? If yes, I'd have my husbands pancakes! He always had them waiting for me when I was marathon training.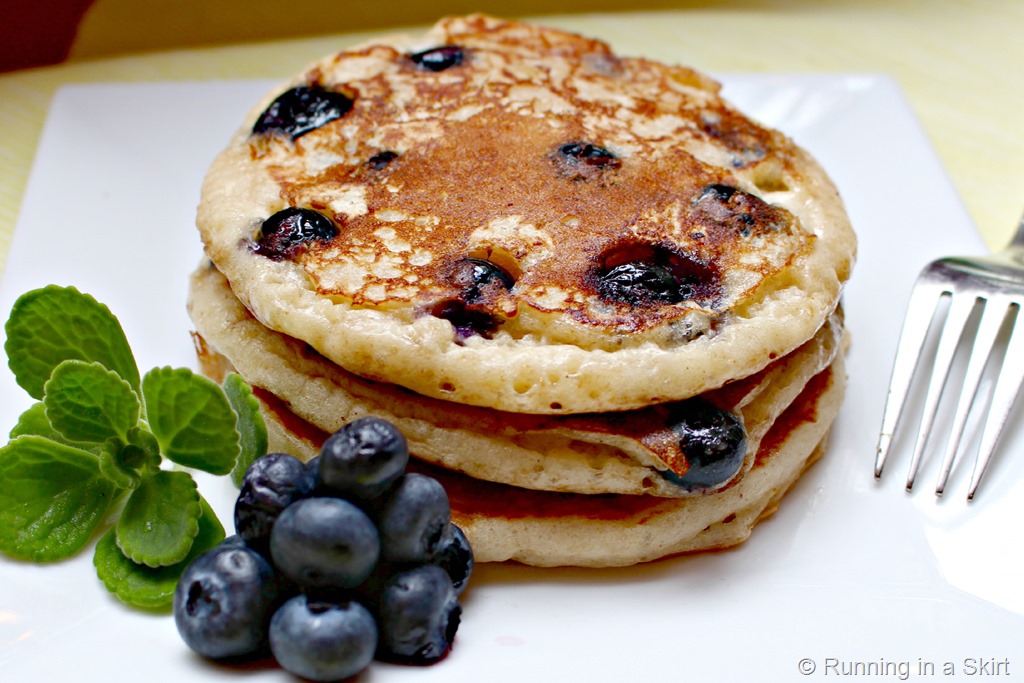 12. Capris or shorts… what do you run in most often?
Skirts! duh!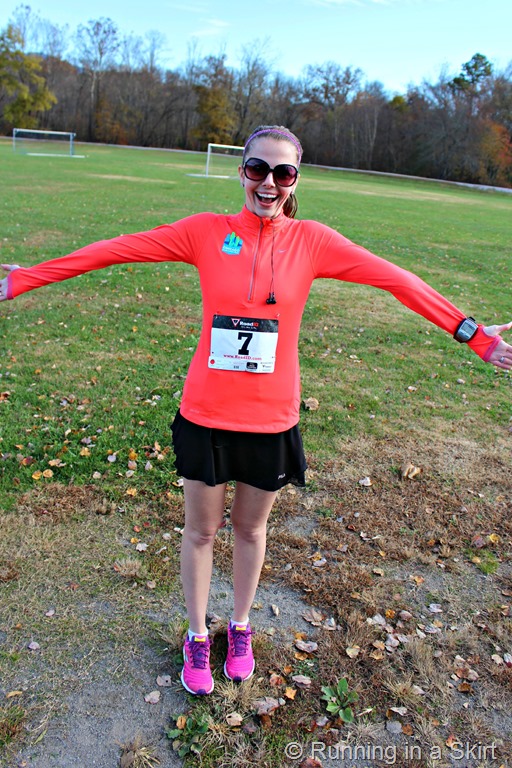 13. At what mile (or how many minutes) into your run does your body start to feel like it is warming up and ready to go?
I'm good and strong at the beginning and then fade at .75 mile. I often struggle until I hit 1.25 miles and then I've reached that golden stride!
14. What do you do with your key when you run?
Either put it in the built in pocket on my skirt or tie it to my shoe. I'm still in search of a new running belt that will fit my iPhone 6+.
15. If you could relive any race that you have done in the past, which one what it be?
Disney Princess Half Marathon!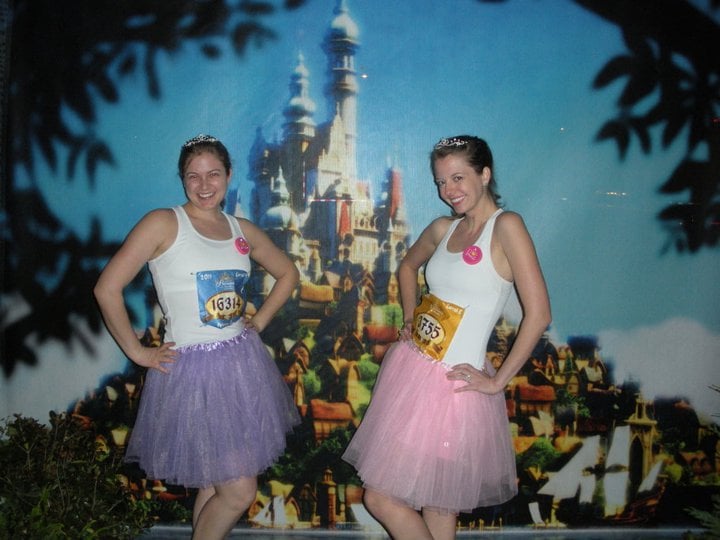 I'd say the Chicago Marathon but WOW was that hard...
16. What type of run is your least favorite type of run?
Winter. I hate the cold!
17. What has been your biggest motivation lately to get out the door to get your run on?
I keep getting small weird injuries that keep me from running and then I've been having trouble getting my groove back. It is so hard to be forced to stop and then start over again. I'll keep at it though until I get my mojo back 🙂
18. When you go for a run, do you leave right from your front door or do you drive somewhere to start?
I do both! It depends on whether I want to run hills or not. My neighborhood is crazy hilly.
19. When running in daylight—> are sunglasses a must or an annoyance?
Sunglasses are a must. My eyes water like crazy and its the only thing that helps.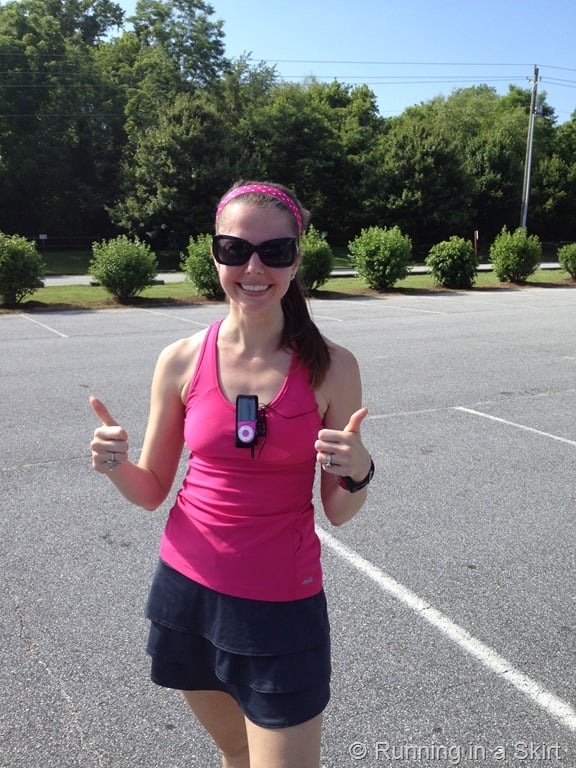 20. When you get tired, what keeps you from quitting?
I know I will feel so much better if I finish. I think about the times when I have been physically unable to run and I try to remain grateful that I am able to run that day! It is such a joy and gift and I try not to take it for granted. A day with a run is never a bad day.
I'm feeling more motivated already!
Thanks for stopping by today! Up tomorrow is a delicious salmon that pairs beautifully with the peach salsa I shared yesterday! I'm including my tricks to grill using cedar planks.
I'm linking this post with Wild Workout Wednesday and Jill Conyers for Fitness Friday. Thank you so much ladies for the link up party!
Your turn!
Tag you're it! Answer any of the survey questions below!