Happy fashion Friday! Today I'm featuring my new navy dress with pink accessories!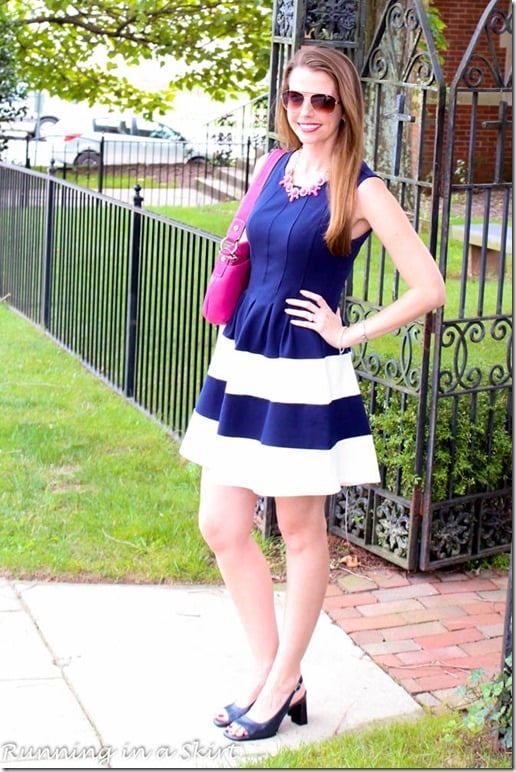 It's been a gorgeous week in the mountains. So many wild summer flowers are in bloom and my back/neck is finally starting to feel human again. Much better than last week!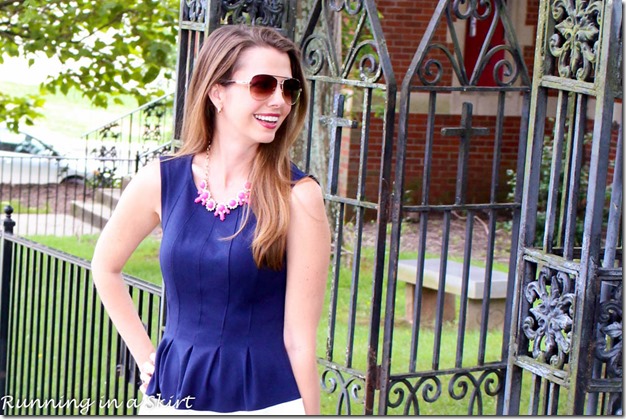 It feels great to be out and about again. I got this dress to go to a wedding, but I think it works equally as well for a summer lunch meeting.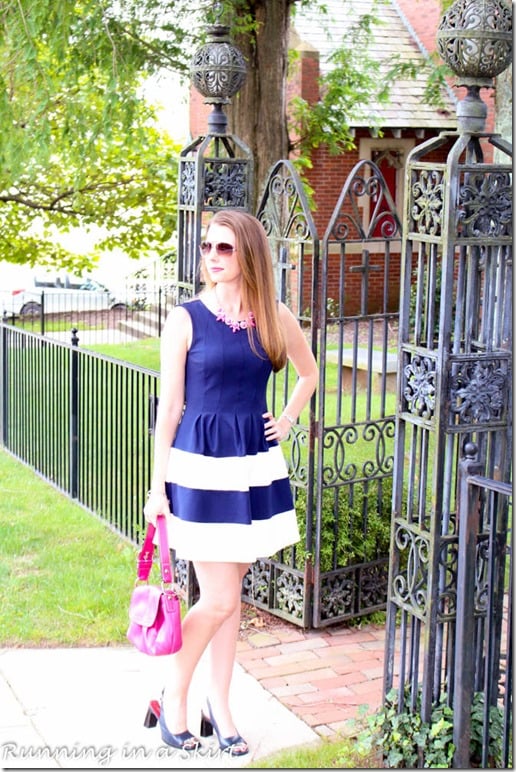 I paired the navy dress with pink accessories, to bring more fun to the classic style. If pink's not your thing, the same idea would work with almost any color. Navy is such a classic color that goes well with so much.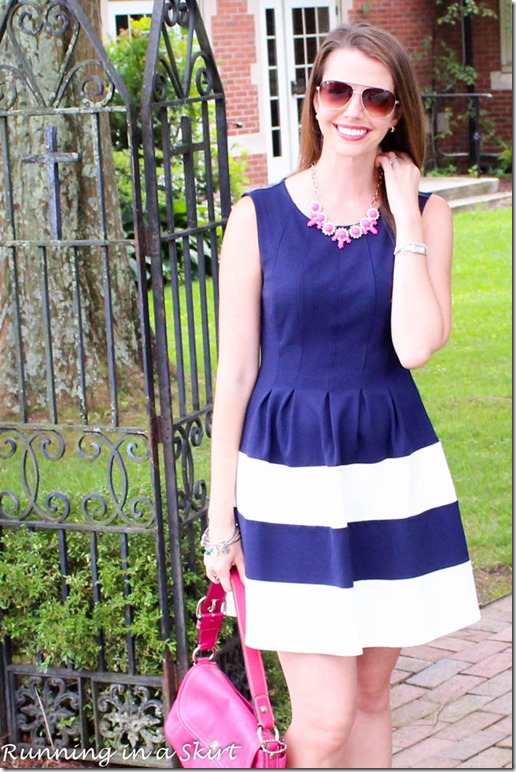 Navy Dress with Pink Accessories
Shop the look--->
Dress- Marshalls sale rack, Similar HERE, <--- I like this one even more than mine! and HERE <—Less than $35
Shoes- Aerosoles, Similar HERE
Purse- Coach, Similar HERE, and less pricy one HERE
I hope you'all had a great week and have an even better weekend planned! I'll be hosting company again and I'm hoping to find a new waterfall to explore.
See you on Monday! I'm continuing my Brazil travel series with the Iguazu Falls, which was my FAVORITE part of the whole trip. The pictures are breathtaking. Don't miss it!
Thanks to Nicole for the Fit and Fashionable linkup! I'm also linking up with Joylynne Shane for Fashion Friday and Turning Heads Tuesday.
Your turn!
What you are doing this weekend?