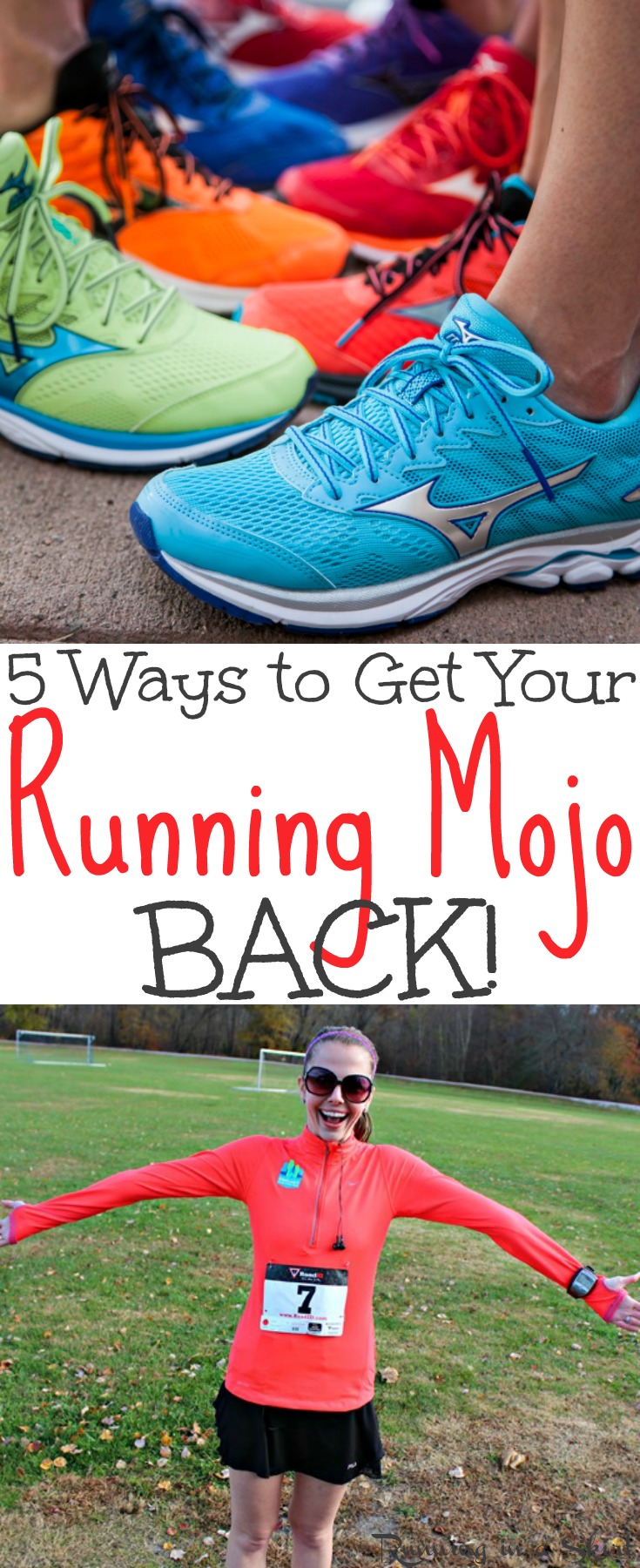 Lost your running mojo? Try these 5 Ways to Get Your Running Mojo Back!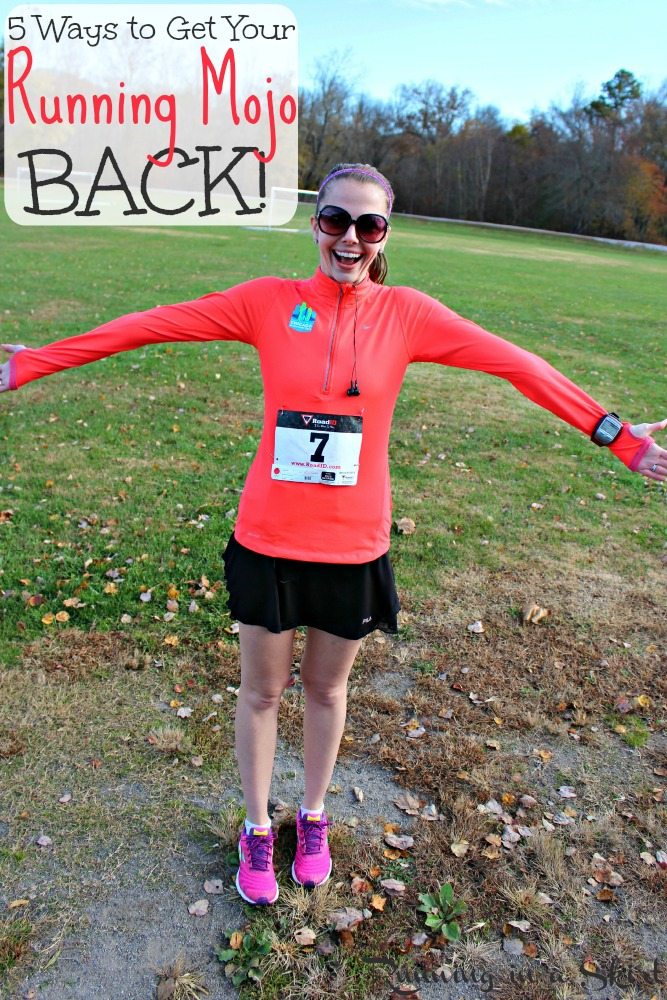 Hello! Hello!
I can't believe it but I've been running for nearly 9 years this month. I was an unlikely runner who got sucked in quickly and never looked back. Over the years I've done everything from running a marathon to embracing the 5K to running just for the joy of it. Even though running is often not easy for me, I usually feel like I have more good times running than bad.
Right now I'm feeling pretty good with my running (even thinking about some races!) but there have been many, many, many times I've lost my running mojo. Everything from spraining my ankle, badly cutting my ankle while snorkeling in Brazil, injury, illness, breaking my elbow or surgery has kept me away. I've even been perfectly healthy and lost my mojo. I know it happens to everyone.
Since I've had so much practice finding that mojo again I'm sharing some ways I've gotten through a running slump before. I hope you will try some of them the next time you can't find your running mojo either!
5 Ways to Get Your Running Mojo Back
1. Change Something or Everything
If you've lost your mojo, something is clearly not working. Could it be the time of day you are running? Who you are running with/ or without? Where you are running? Distance you are running? Pace you are running?
Think about what you are doing, what specifically is not working and try some small changes until you find one that clicks. Find a group run, new trail or even new shoes. You can always go back to doing what you want once you get your mojo back! This is one time change is good for you.
2. Treadmill
The dreaded treadmill has been my best friend in many running comebacks. I love to get outside and get those first glorious runs in. But when I struggle to get the speedy feeling back in my legs weeks later, I move to the treadmill and crank it back up. It lets my legs feel what it is like to run faster again. If I'm running outside I have the tendency to just start slowing down for no good reason. The treadmill lets me get the speed back into my muscle memory.
I memorize how it feels and take the runs back outside. If you need some inspiration try these 20 treadmill workouts.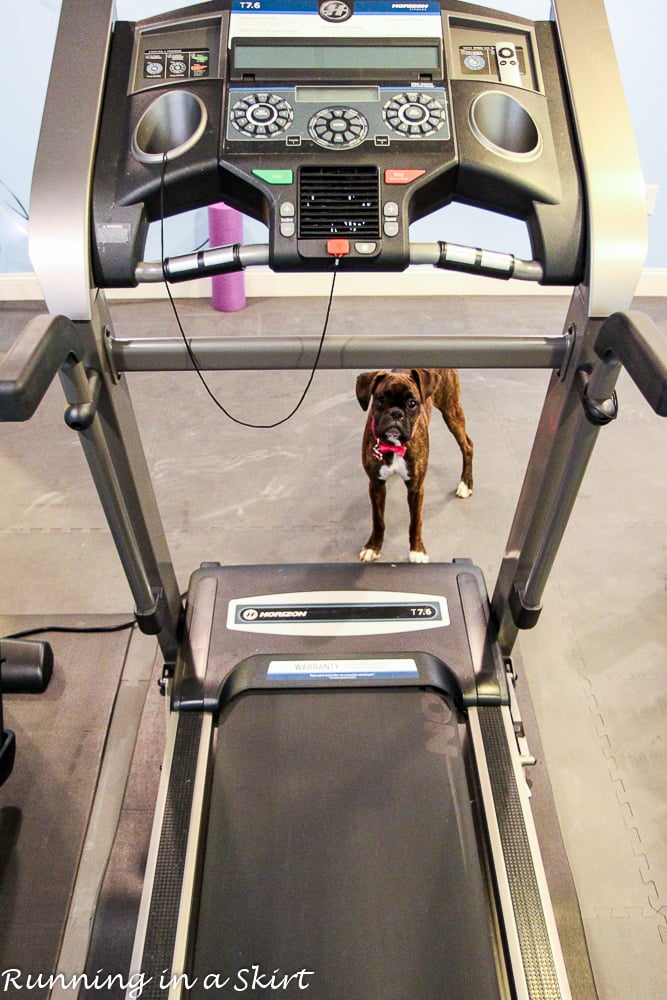 3. Try Yoga
Sometimes getting back into running leaves me so sore. My hips and feet just don't play nice! It is also hard on your body to start building the miles back in. Try some yoga to stretch all the tight spots back out and get some balance in your body.
4. Run Detox
Obsessing over speed can take the joy out of running. Unless you are already signed up for a race with a time goal, let it go and go on a running detox. Run without your GPS or your music. Concentrating on your leg turnover, form and breath. Notice all the beauty around you! And most of all, try to remember why you love to run in the first place.

5. Find Grace
If you are coming back from an injury or illness, understand that your running with not be the same right away. You will most likely be slower and it will feel a lot harder. The seasons may be different from when you stopped and it may feel different running in the heat or cold. Be patient with your times, distances and paces. It is better to go slow and give yourself some grace than to end up injured again.
These running posts might help too...
Still need more ways to get motivated to run? RunToTheFinish has some great tips on finding your mojo!
Like this post about finding your running mojo? Pin this to your favorite Pinterest board!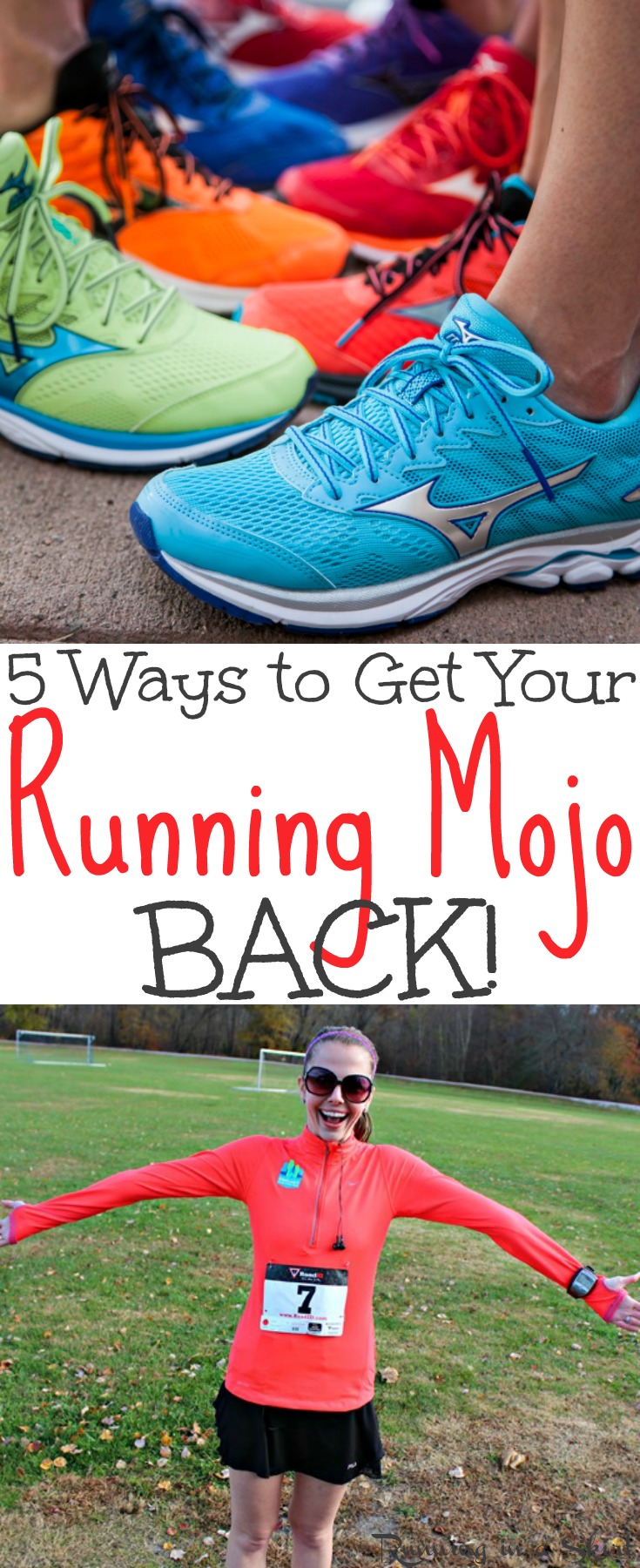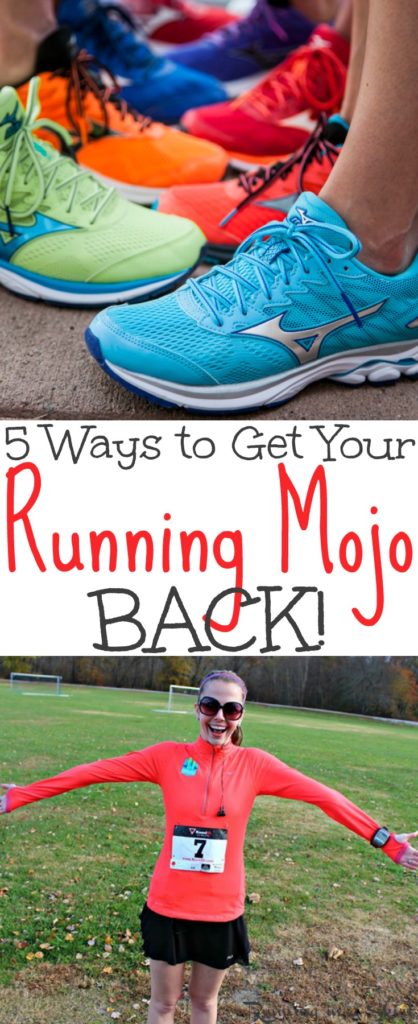 Thanks for coming by today! Tomorrow I'm sharing some weekly highlights.
Your turn!
Have you ever lost your running mojo? How did you get it back?
How is your week?