This post was sponsored by Mirum.
Want to go hiking with your pup? Here's 6 essential tips for hiking with dogs!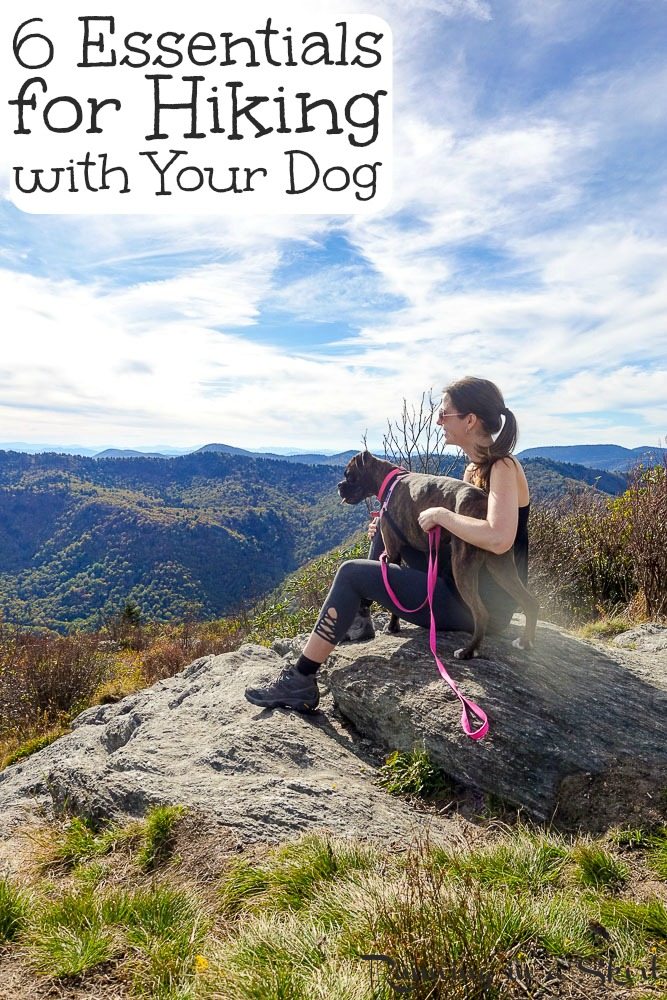 Hi guys!
When I first brought home Makena Rose, I had big dreams of running and hiking with her across the beautiful mountains. Since she's a larger breed, I had to wait until she was almost a year old so her bones and joints could grow properly, but now that she's nearly 19 months I've been fulling embracing taking her along for my adventures. She's a natural athlete with running and she simply LOVES to be outside and hike. She is always wanting to go farther and faster. If only I had her energy!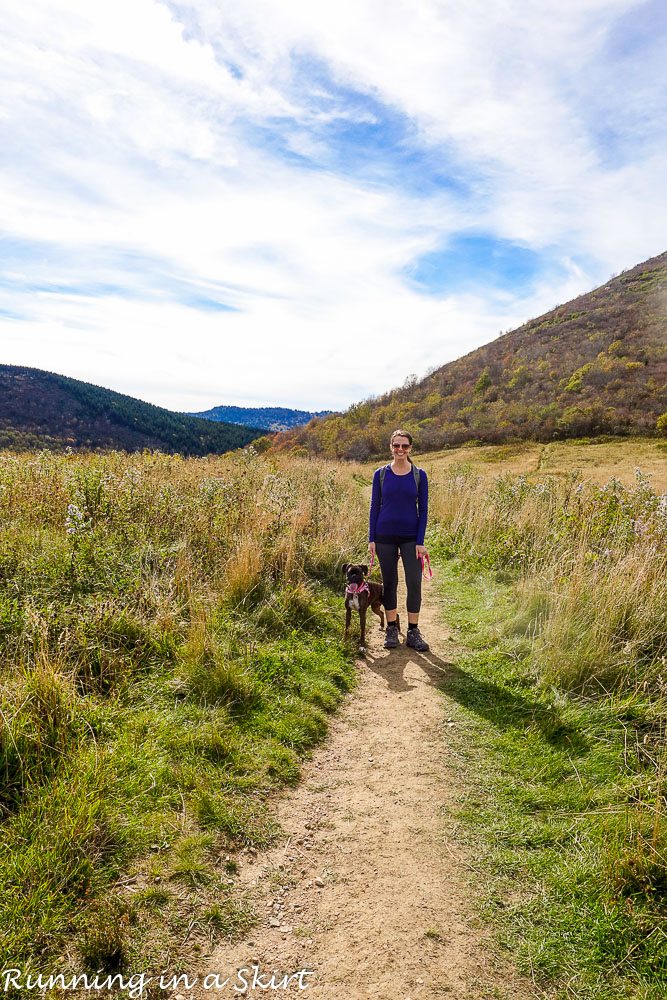 With spring hiking season coming up, I know a lot of you might be considering taking your pup on the trails with you too. You might think it's a pretty straightforward thing to do, but there are some essential tips for hiking with dogs. There are everything from trail rules, common courtesies and protection for your pet that you need to remember. I'm planning on doing a lot more hiking with Makena this summer, so I thought it would be good for all of us to brush up on these tips!
6 Essential Tips for Hiking with Dogs
Follow the Rules
Each trail has different rules about what is allowed and what is not. In general dogs are not allowed in many U.S. National Parks, but there are lots of other dog friendly trails around. If dogs are allowed there will most likely be some sort of leash law, so make sure to know what it is and follow it. Your dog may come on command, but you never know what other type of animal or unfriendly dog may be ahead. You might also scare someone else on the trail who is not comfortable around dogs if yours is not on a leash.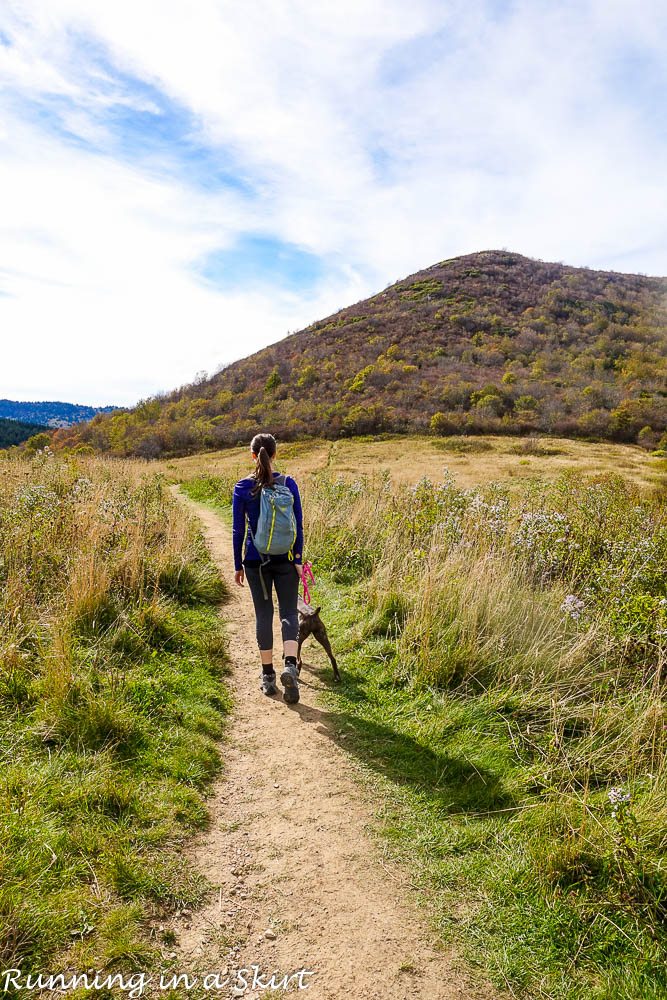 Also remember to bring poop bags like you would at the park!
Train Your Pup Too
Would you go out and do a six hour hike with no training or endurance built up at all? Probably not and neither should your dog. If your dog is already fit enough to walk several loops around the neighborhood, start with hikes less than an hour and build up to longer day hikes... just like you would train yourself! This is especially important for really young or older dogs.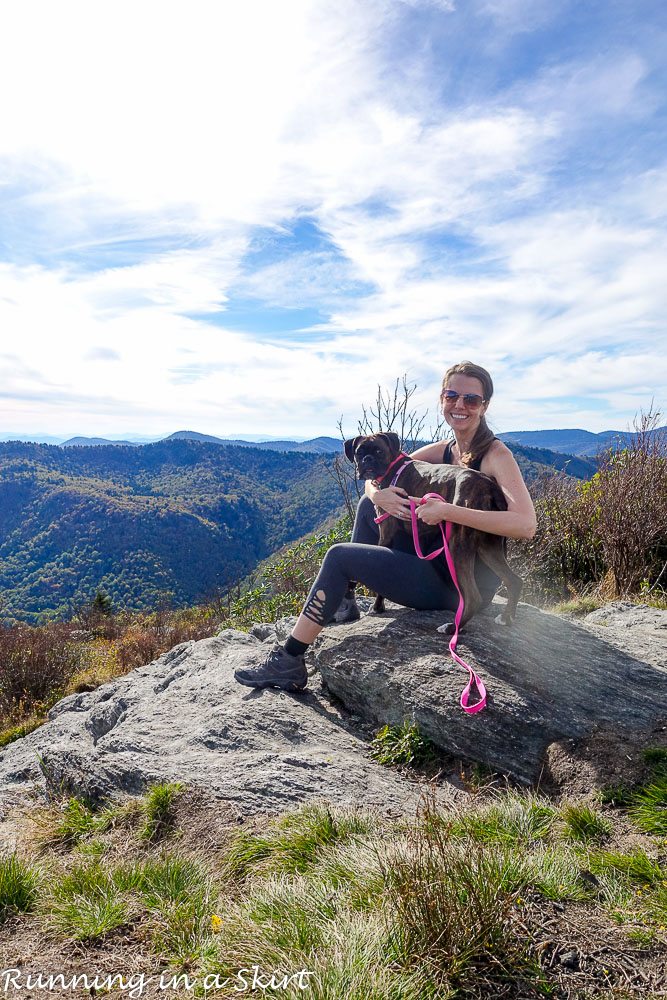 First Aid Kit
If you are going somewhere rugged, consider brining a small pet first aid kit with you or even leave it in the car. Pets can get hurt on the trail just like humans can.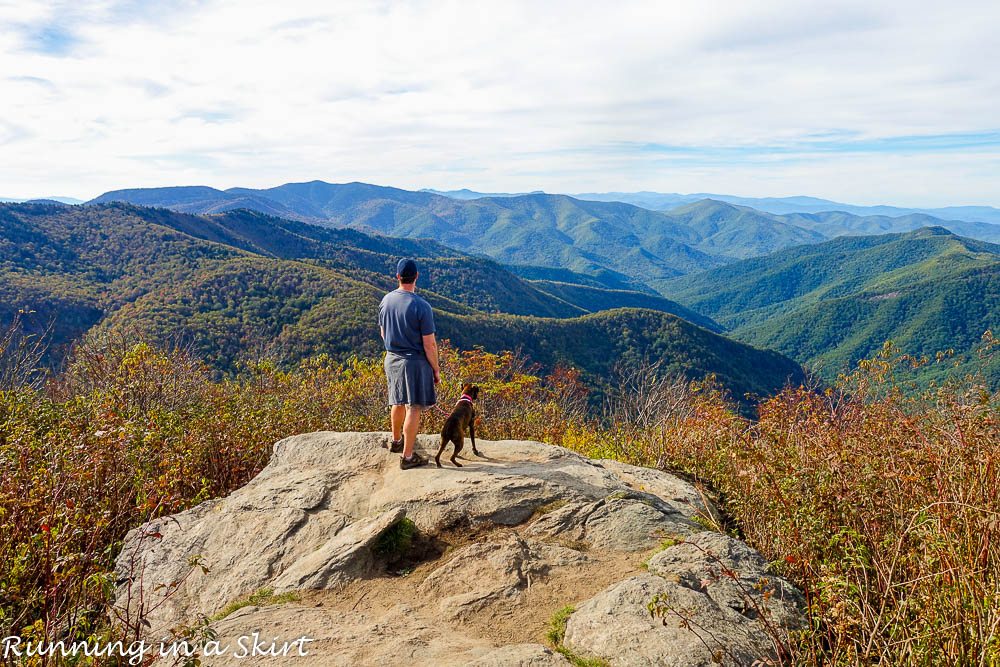 Food & Water
If your hike is long enough to pack food and water, your pup will need some too! Bring extra water and a collapsible bowl for your dog on almost any hike and on longer hikes bring some extra food for them. You might even consider giving them some treats along the way to keep their energy levels up. Don't let your dog drink from water sources along the trail.
If you are hiking a lot on longer trails, you can even train your pup to carry their own pack! You don't want to put much in it, but they usually can carry their own food and some water depending on how large they are and how fit they are.
Watch for Overheating
With their fur coats, dogs are even more susceptible to overheating than us. Dogs also don't sweat like us, making it harder for them to cool down. Watch your pet carefully and give them a rest if they are looking overworked.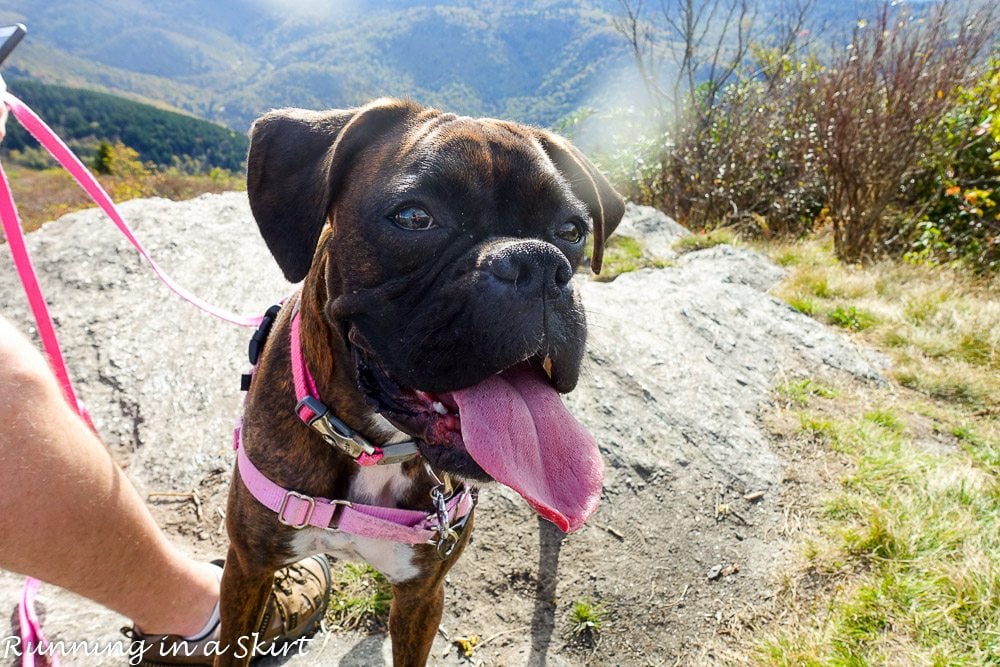 Flea & Tick Prevention
The great outdoors is gorgeous, but there are more than a few dangerous bugs that could hurt your pup. Fleas and ticks are at the top of the list. It's always mega important to keep up year round with flea and tick medications, but it becomes even more important if you hike with your dog.
PetArmor Plus provides excellent vet-quality protection for your dog from fleas, flea eggs, flea larvae, ticks and chewing lice. It's easy and affordable to get at Walmart! I love how convenient it is and how it doesn't cost me an arm and leg!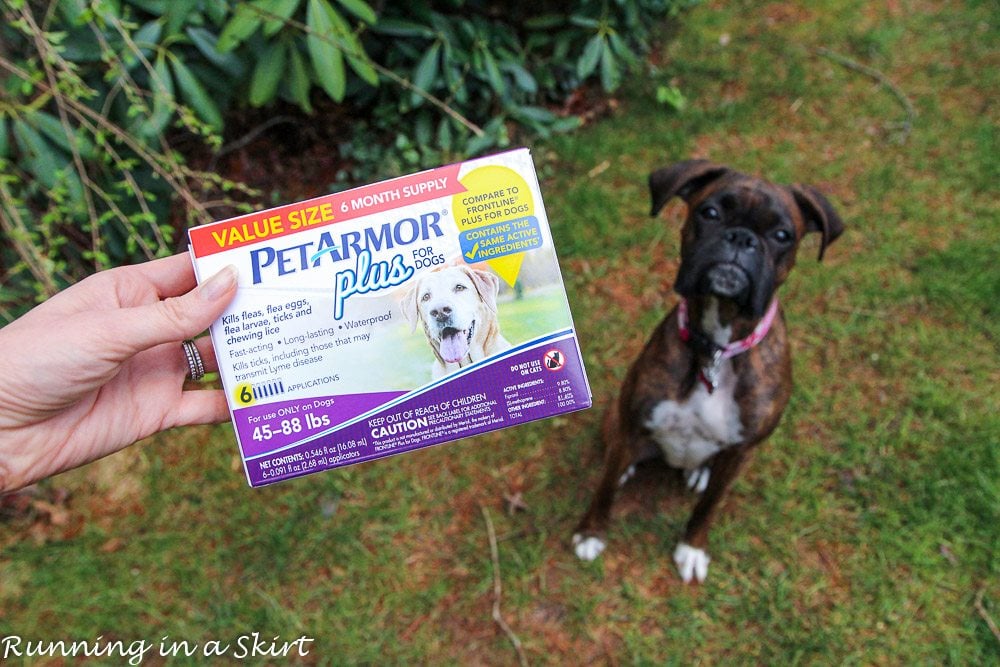 PetArmor Plus can be used for protection, prevention and/or treatment of fleas and ticks. You may think you just need to use it in the summer, but fleas and ticks can be around year round... even in cooler climates. They can lay dormant for several months before hatching, so it's best to treat your pup 12 months a year. Using PetArmor Plus as directed can STOP infestations and help prevent reinfestation.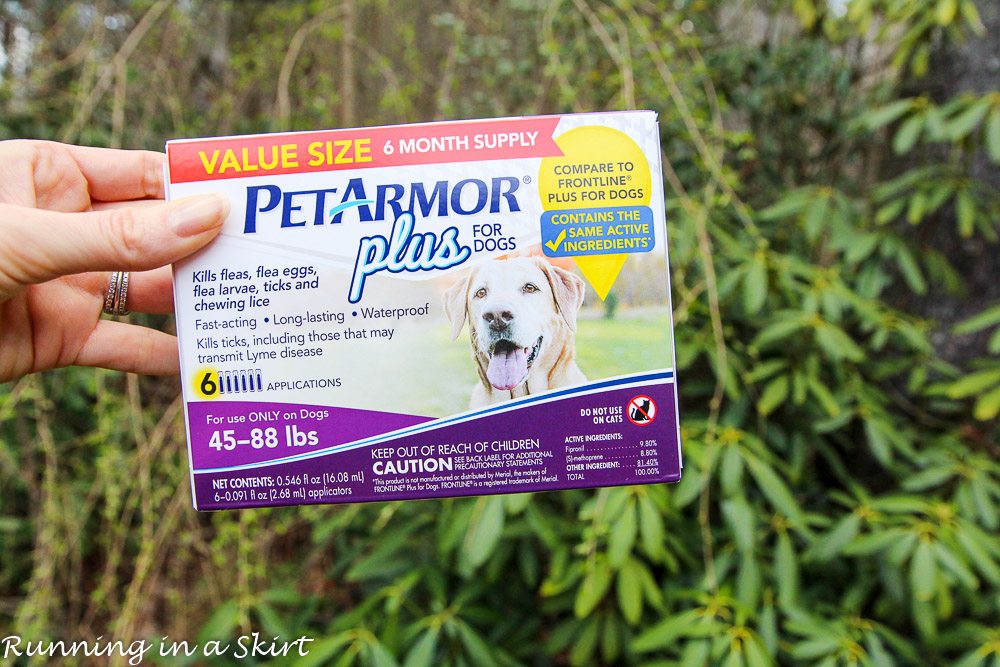 It can be applied easily at home and even Makena loves it because it means she can safely go on adventures with her parents!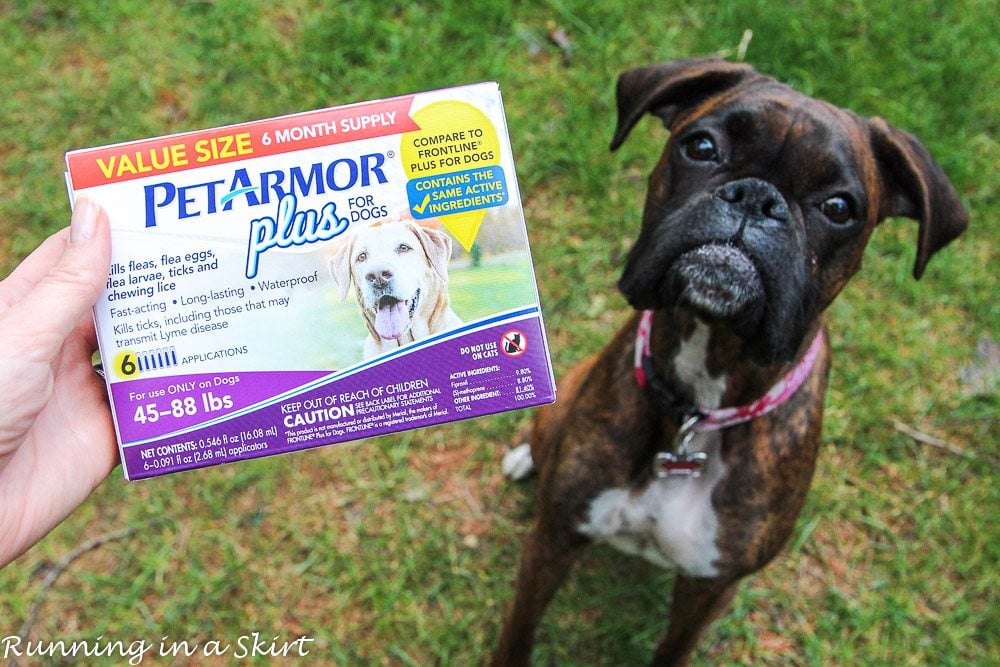 The fast-acting, waterproof formula helps break the flea life cycle by killing flea eggs and larvae for up to 12 weeks as well as kills ticks that may transmit Lyme disease.
You can even save $3 from now until September when purchasing PetArmor Plus using the ibotta offer! Whether you are a hiker or not, you've got to start using it for your pet.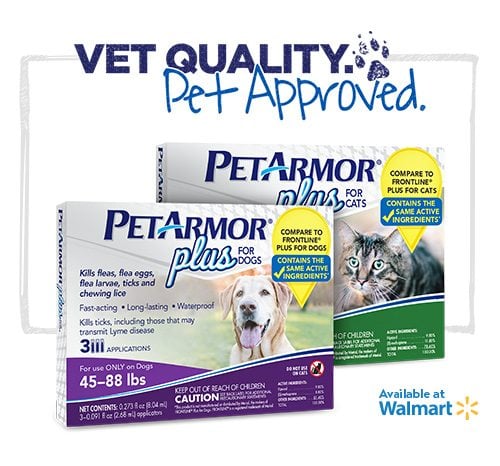 Here's to a season of pretty trails and epic views. Happy hiking!
If you are looking for some great hikes to try make sure to check out my hiking page!
Like this post about tips for hiking with dogs? Pin this to your favorite Pinterest board!


Your turn!
Do you hike with your dogs?