Hi guys!
I hope everyone had a great Easter. Did you miss yesterday's post about hiking with dogs? Makena is the star... of course.
Easter weekend turned out to be pretty nice this year, despite the fact that the Hubs had to work nearly all of it. For those of you who haven't caught on yet, or are new, he's a CPA in tax season and works a gazillion hours a week until the deadline on April 17th. This is always a challenging time of year for our little family!
Despite that we made the best of the time we had this weekend and I thought I'd share a little recap. 🙂
Easter Weekend 2018
Biltmore Flowers
I always love to go by the Biltmore House this time of year and see the gardens. I saw the tulips in full bloom in front of the entrance to the estate, so I thought it might be a good time to catch them. Turns out I was still a little early... with all the cold weather we've been having spring is really behind this year.
A few of the beds were just starting to bloom and they were gorgeous!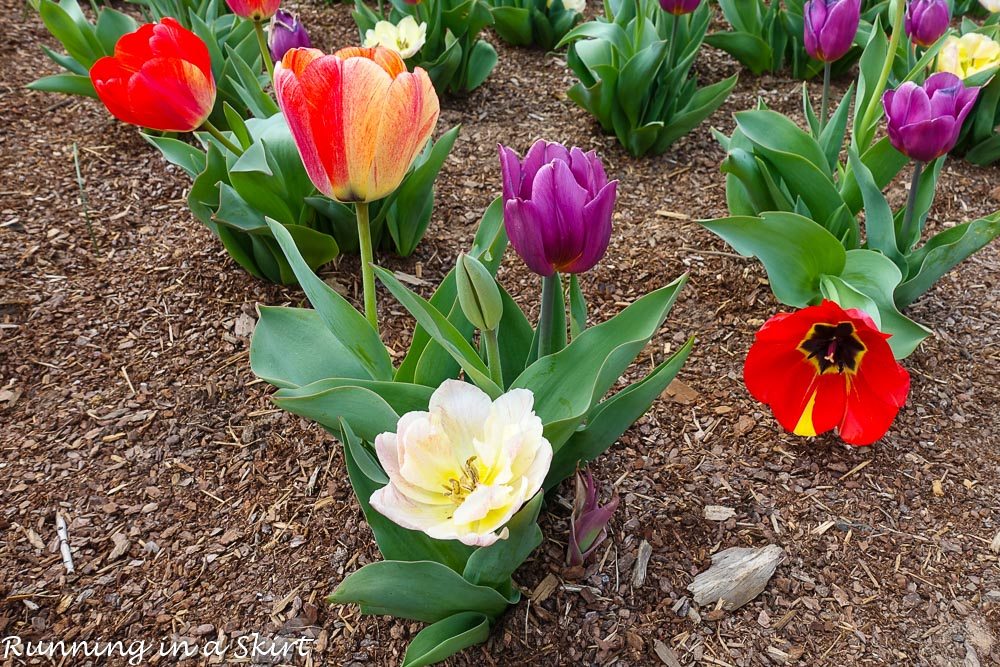 These are so pretty, but are much fuller when they all come out.
Even though it was early, it still was a great taste of the season and nothing makes me happier than daffodils in spring!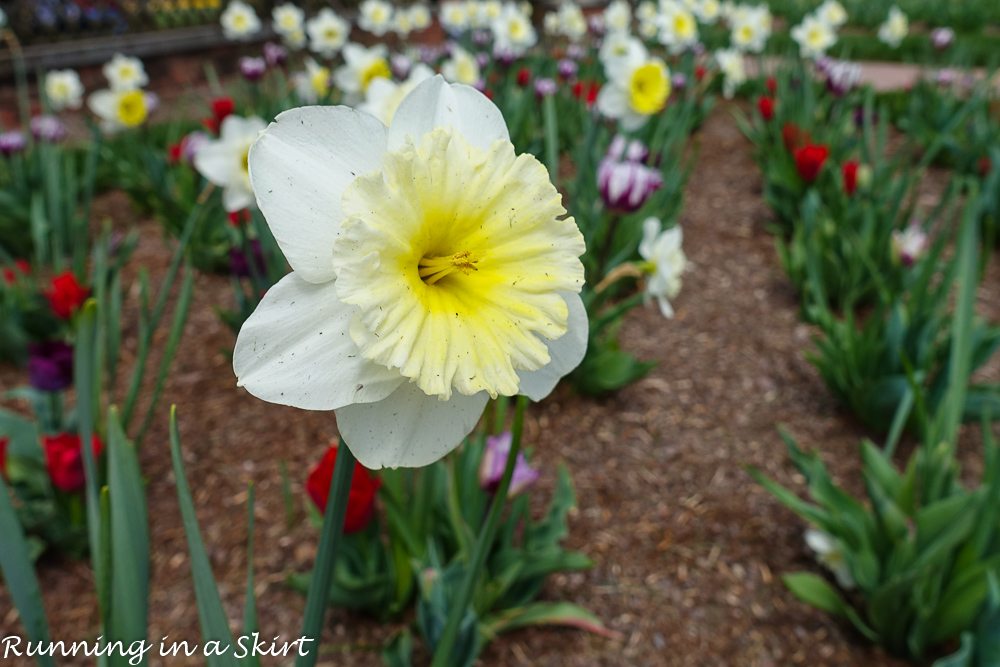 For those of you are local and want to check it out, I bet this week and next will be much better!
Friday Night Dinner
The Hubs took a break for us to go out to dinner Friday night! We went to Pomodoros. I got my favorite dish, Pasta Athena. When I was training for the Chicago Marathon, I liked to come here the night before my long runs for my pasta fix, so I always have feelings of nostalgia when I order this dish. 🙂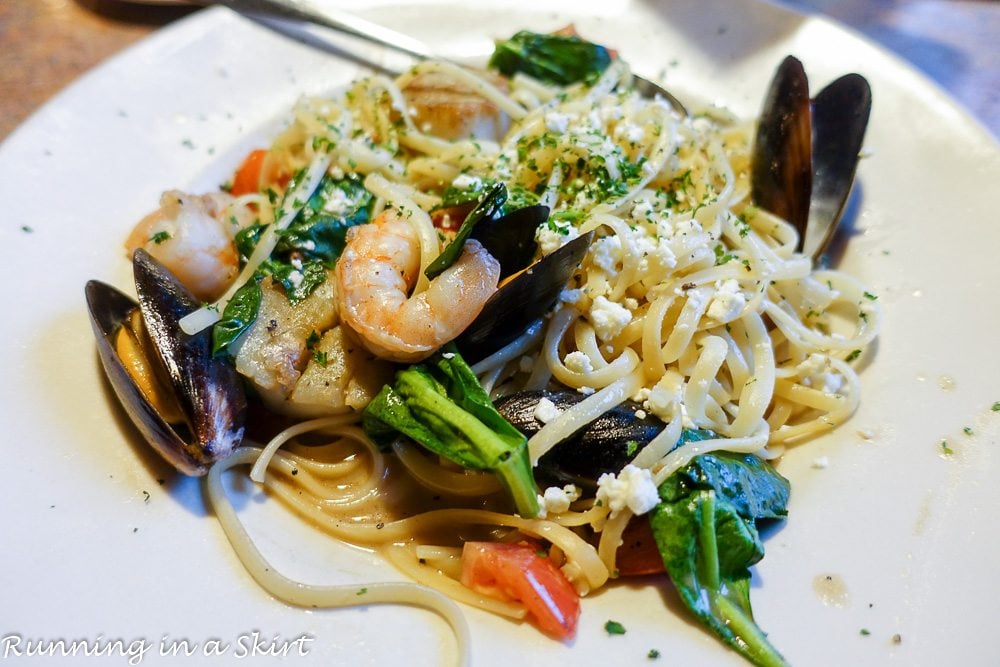 On our way home we decided to stop by the Baked Pie Company. It's a local shop featuring just pies! It's been there for a while, but since the Hubs and I aren't really pie people we had not checked it out yet. We're much more likely to get ice cream if we want a treat.
We ordered a "pie flight" which was an insane amount of pie! This is the brownie pie, peanut butter pie and raspberry cheesecake pie. They had better names, but I can't remember what they were. Regardless, they were incredible. This place is soooo good and it totally made us fall in love with pie! I am a fan. We did take over half of this home though.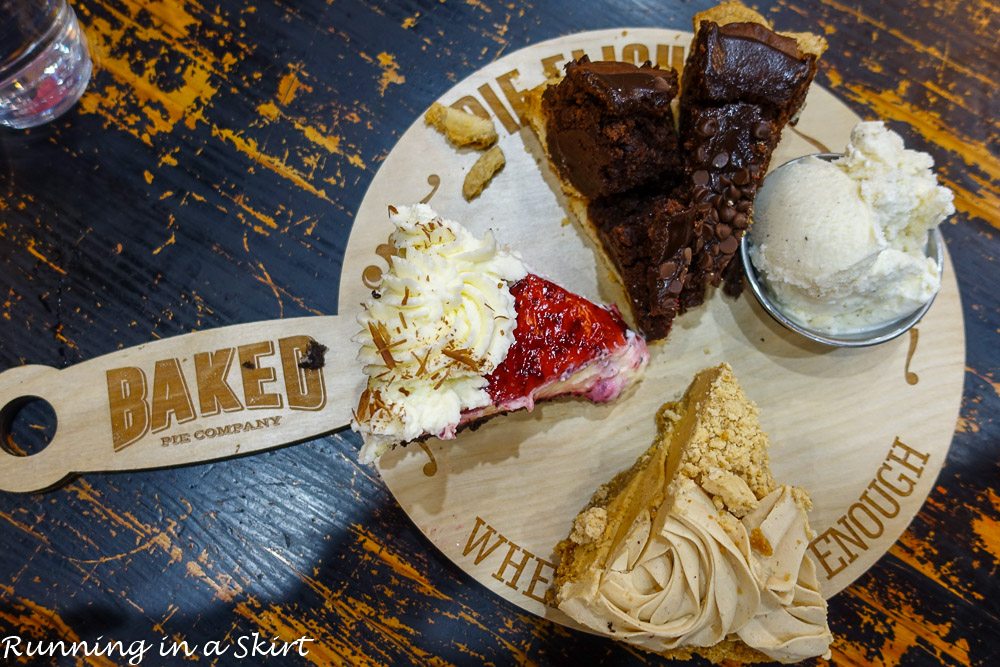 Easter Sunday
Easter was a beautiful day in Asheville. The Hubs and I went to church first thing. He looked dapper in his suit, but we felt funny asking for someone to take our photo in front of church... so we skipped it. This is my dress though... a new Lilly. 🙂
Easter service is always my favorite of the entire year and I always look forward to it. It did not disappoint!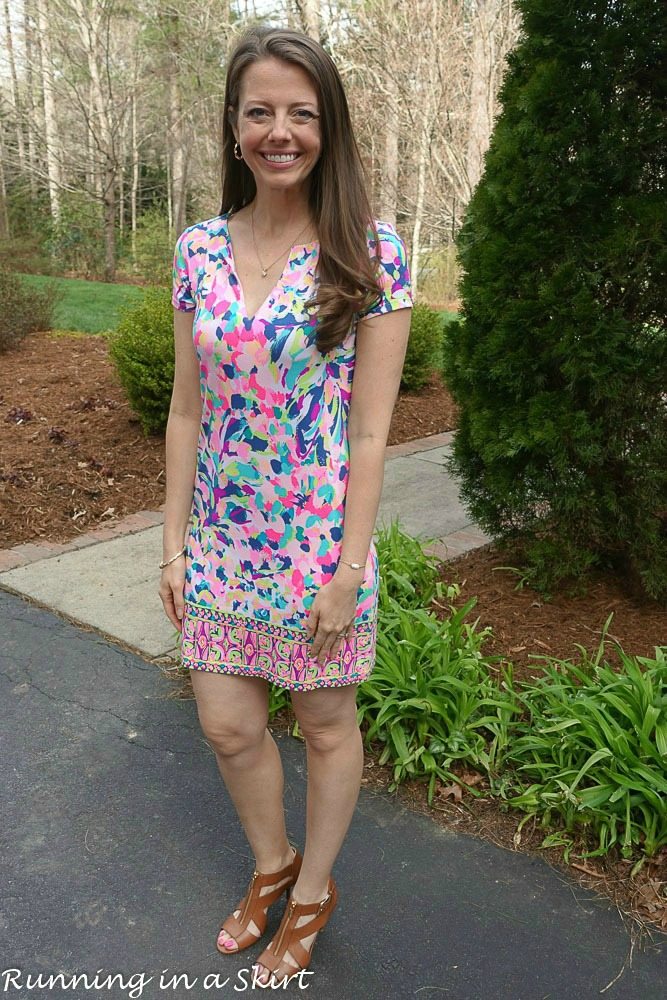 After church we stopped for a very quick brunch at Green Sage before the Hubs went back to work.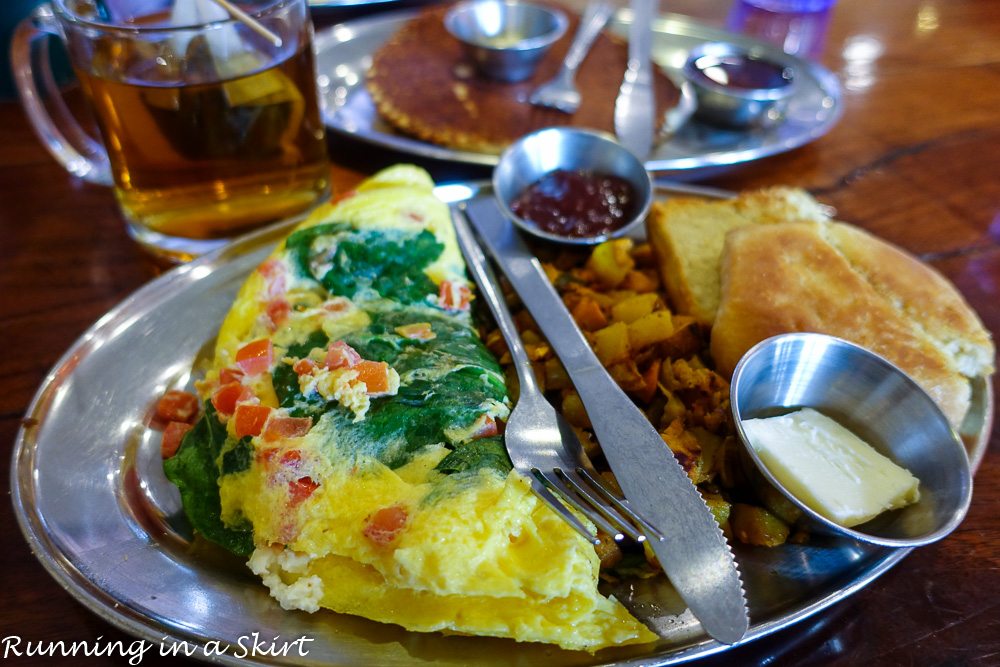 In the early evening we sat outside with our neighbors for a short bit while the dogs played and then made a simple dinner. We had smoked Halibut, asparagus and a kale salad. It wasn't really traditionally Easter, but was still so good. For dessert we finished off our pie and finally watched the new Star Wars!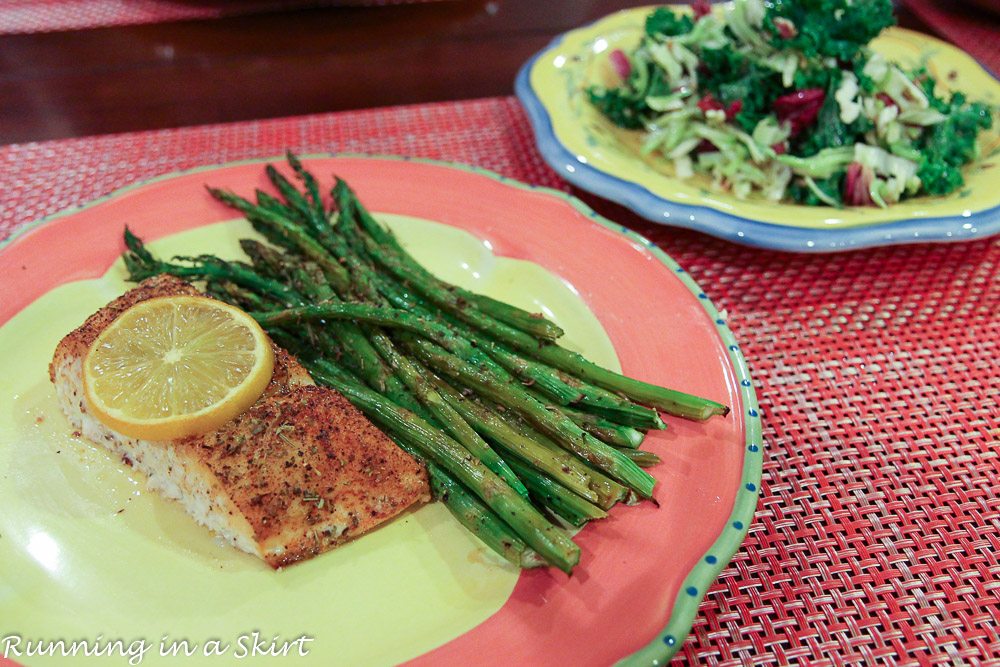 I hope your Easter weekend was just as nice.
Thanks again for stopping by. Tomorrow I'm sharing my classic no-boil lasagna recipe!
Your turn!
What did you do for Easter?