There's something magical about fall running! Today I'm sharing 5 inspiring reasons to love fall running.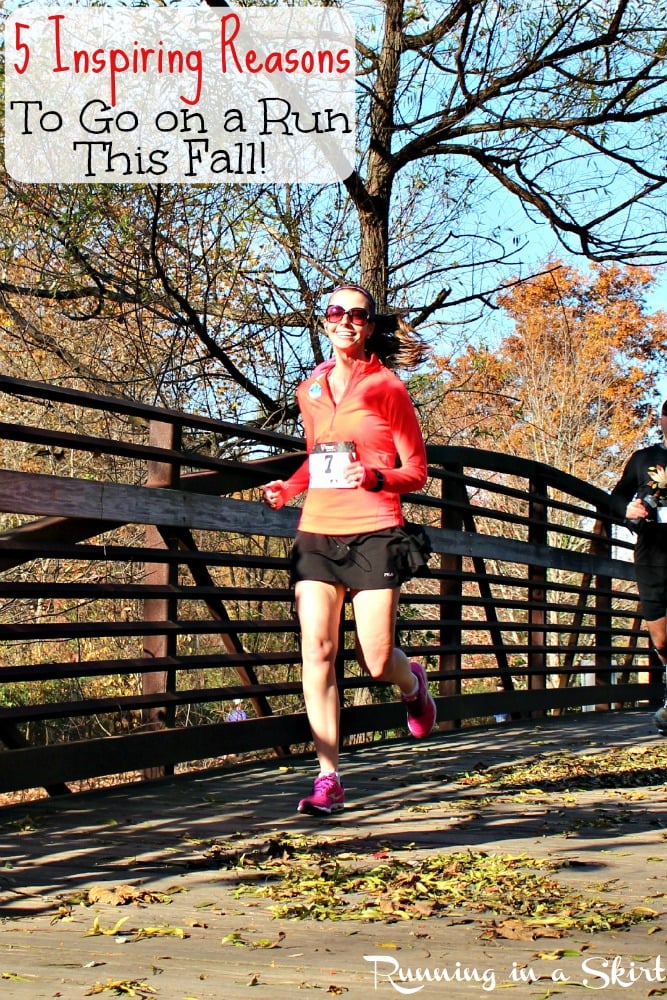 First I wanted to take a moment to offer prayers for the victims and people of Las Vegas. Once again I have no words that seem powerful enough to explain how heartbroken I am. I also pray that this country can find a way to stop this from happening. Good people, love and kindness has to win here. This post feels very lighthearted in light of what happened, but I hope it will give you some positivity in a world filled with such sad news.
Hi everyone,
Fall color is slowly creeping down the mountains. The first couple trees have already popped with glorious golden yellow and vibrant oranges. People travel from far and wide to see what I get to see every day and it's a pretty amazing time to live in the Blue Ridge Mountains. I have a grateful heart for getting a first row seat to see Mother Nature's show each year.
Now while spring and summer is my favorite season for just about everything else, fall wins my heart for my favorite time of year to run. From the cooling weather to changing leaves... it's a great time to lace on your shoes.
This post is all about reminding you why this upcoming month of running will be so fabulous OR inspire you to lace up if you haven't in awhile. I also know some of you can't/don't run, so use this inspiration to get outside and walk or do what you can to this time of year!
5 Reasons Fall Running is Fabulous
Perfectly Cooler Temperatures
As the days become shorter and the sun gets lower, the temperature cools just enough. We hit that temperature sweet spot for runners about this time of year. It is not too hot and not cold enough that you have to wear heavy winter gear.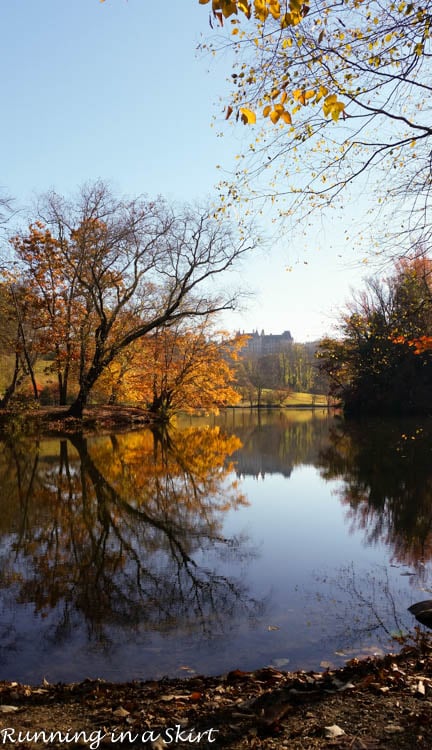 This time of year is a great time to work on speedwork and run with an ease that is just not possible in summer heat and humidity. It is just perfect. Fall days bring more fabulous running weather than any other season.
Changing Leaves
There are so many beautiful things in nature to look at in the fall. The trees are spectacular to watch change color and they make your routine running routes look even more enchanting. As a runner, you get a front row seat to Mother Nature's show!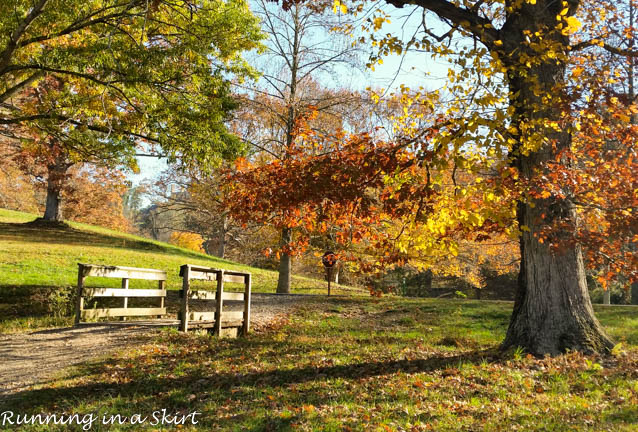 More Races
Between 5K's and Marathons there are tons of fall races to run. The races are often in ideal weather conditions for speed with a backdrop of beautiful fall leaves. Chicago, New York and Philadelphia all host their marathons in the fall because it is such a fabulous time of year to run.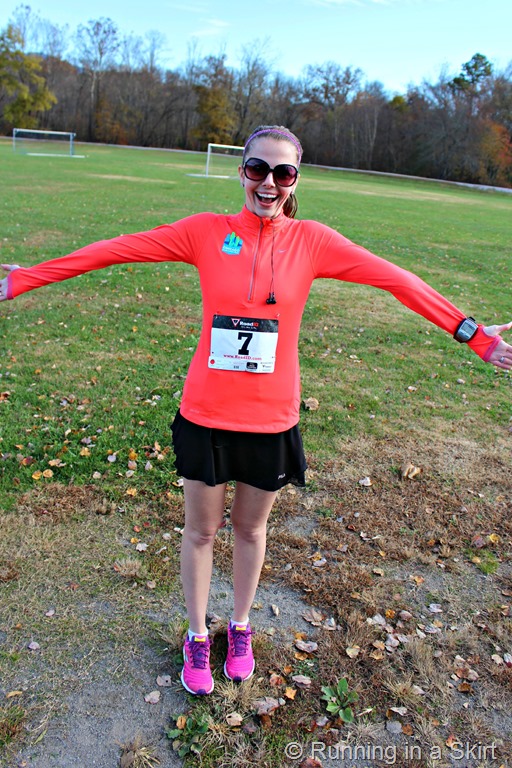 Routine
Summer is often crazy. But at least my life gets more routine in the fall. Fall is an easier time to plan your runs and get them in.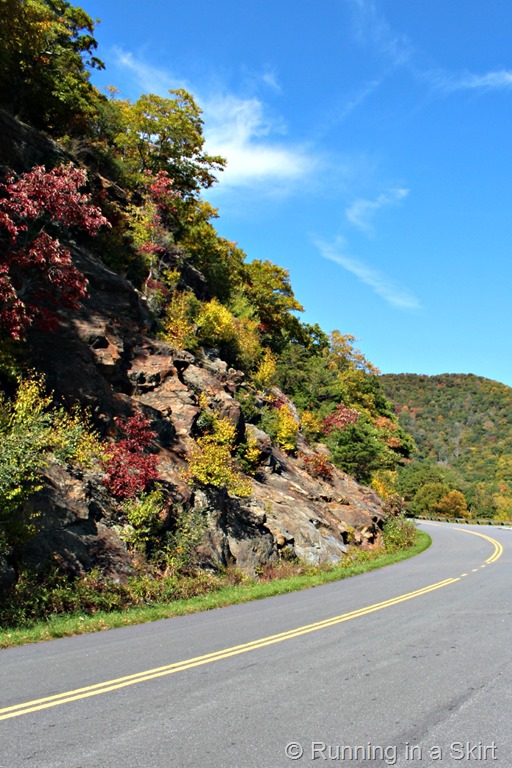 All The Pumpkin
I know a love of pumpkin spice everything is getting a bit cliche these days, but I still enjoy it. I think it's absolutely delightful to enjoy a gorgeous fall run, followed by a pumpkin themed treat. Try some of my healthier recipes.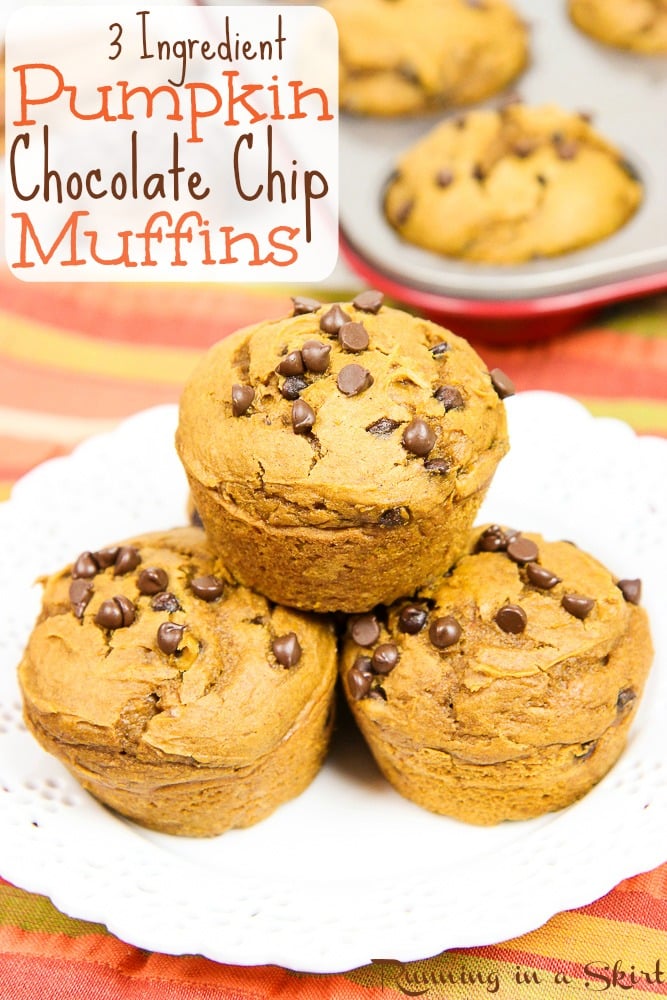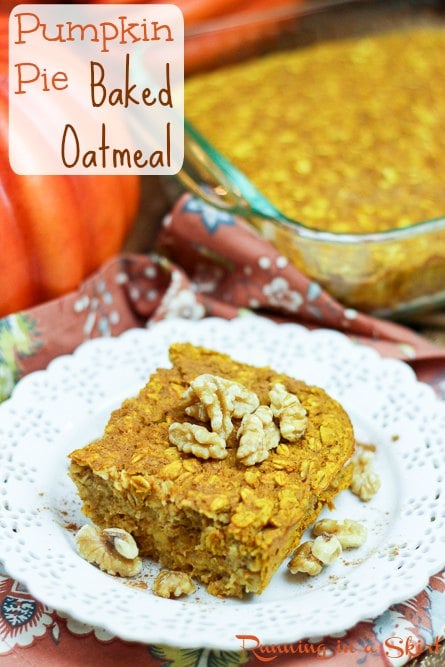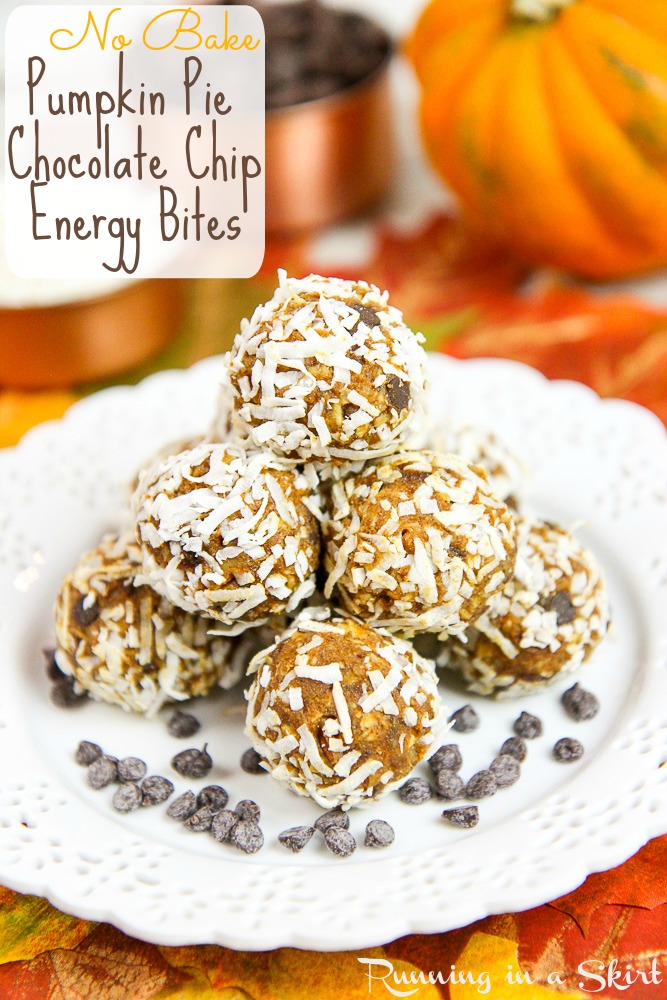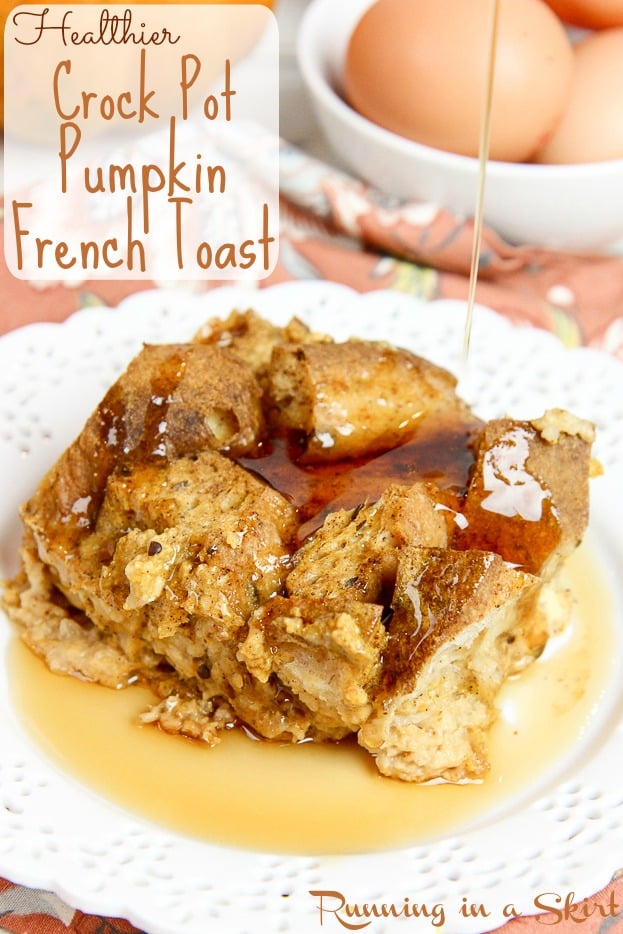 Whether you want a brunch or just a snack, these pumpkin recipes have you covered.
Fall Running
Fall running really is a perfect time of year to embrace or start the sport! I hope this got you a little excited about the upcoming months of beautiful running.
Like this post about Fall Running? Pin this to your favorite Pinterest board!

Thanks for reading today! Come back tomorrow for photos from Makena's first hike this past weekend.
Your turn!
Why do you think fall running is fabulous?
I'm linking this post about Why Fall Running is Fabulous with Marvelous Monday, Jill Conyers for Fitness Friday & Inspired to be Fit, Amanda for Thinking Out Loud Thursday, Coaches Corner, and Annmarie for Wild Workout Wednesday.