Looking for a hike with pretty fall views? Try Sam Knob Hike near Asheville, NC!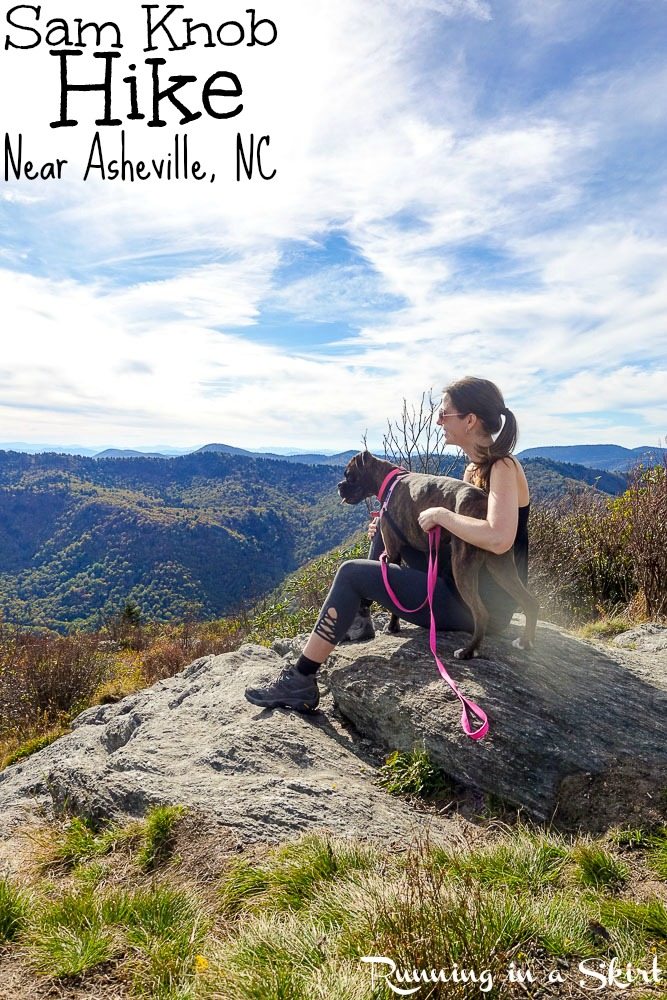 Hello! Hello!
This past weekend the Hubs and I took Makena for her very first hike! She has been finally not acting like so much of a spaz AND I've had some luck running with her... so we decided it was time to give it a try. Spoiler Alert... she LOVED it!
I decided to take her on a new to me hike... the Sam Knob Hike, which turned out to be perfect for a half day adventure and her first outing. I wanted to find something not too hard or too long for her. If you are local or visiting, the Sam Knob Hike is along the parkway past Pisgah Inn and Graveyard Fields. It's a pretty drive and makes for a lovely day. You could even combine it with the Black Balsam Hike because the trail heads are very close. I'll pass along some more specific directions if you'd like to go yourself at the bottom of the post.
Sam Knob Hike
The Hubs had to work for a big chunk of the day, so after a pretty drive up the Blue Ridge Parkway we arrived at the trailhead about 4 o'clock. The hike is about 2 ½ miles, so we felt confident we had plenty of time to finish before dark.
The summit trail was well marked and easy to find.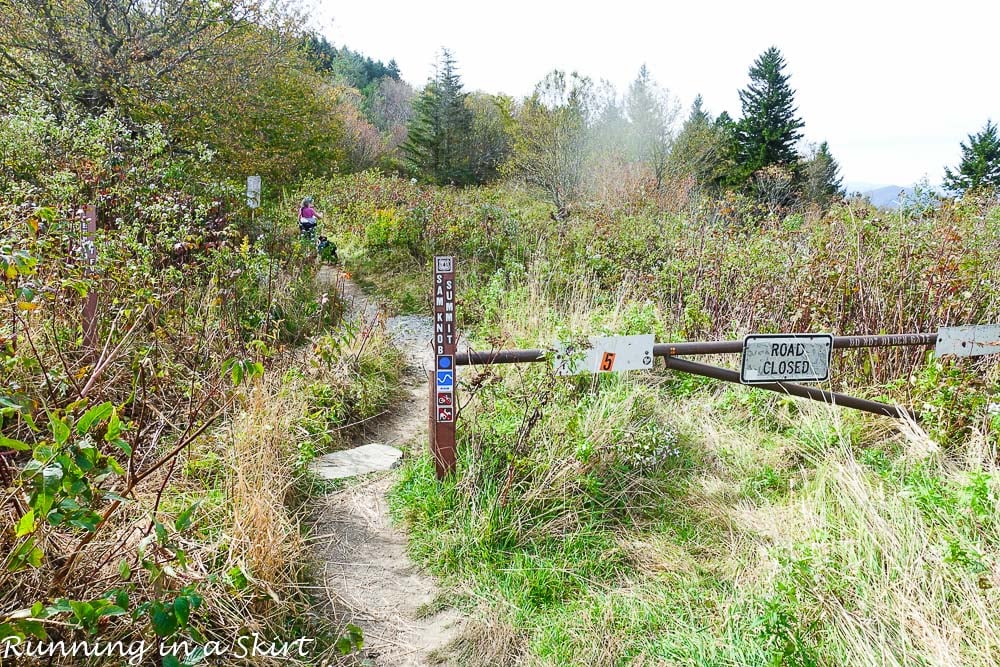 The hike starts off very easy along a gravel road. Makena was pretty excitable at first, but quickly finds her groove. You can tell she wants to RUN though.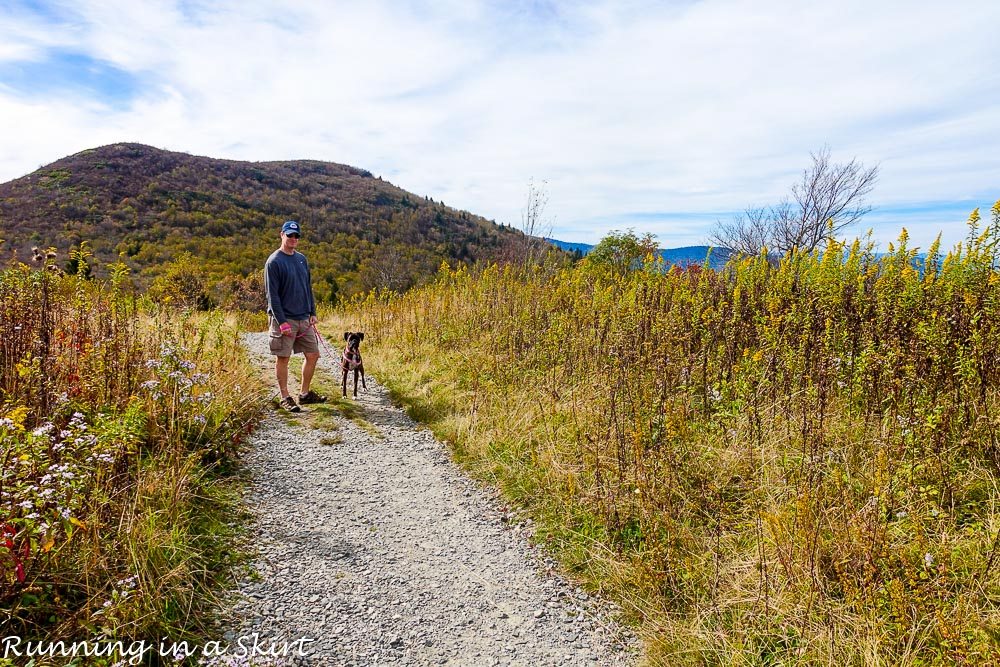 The hike starts well above 5000 feet, so fall has already arrived here.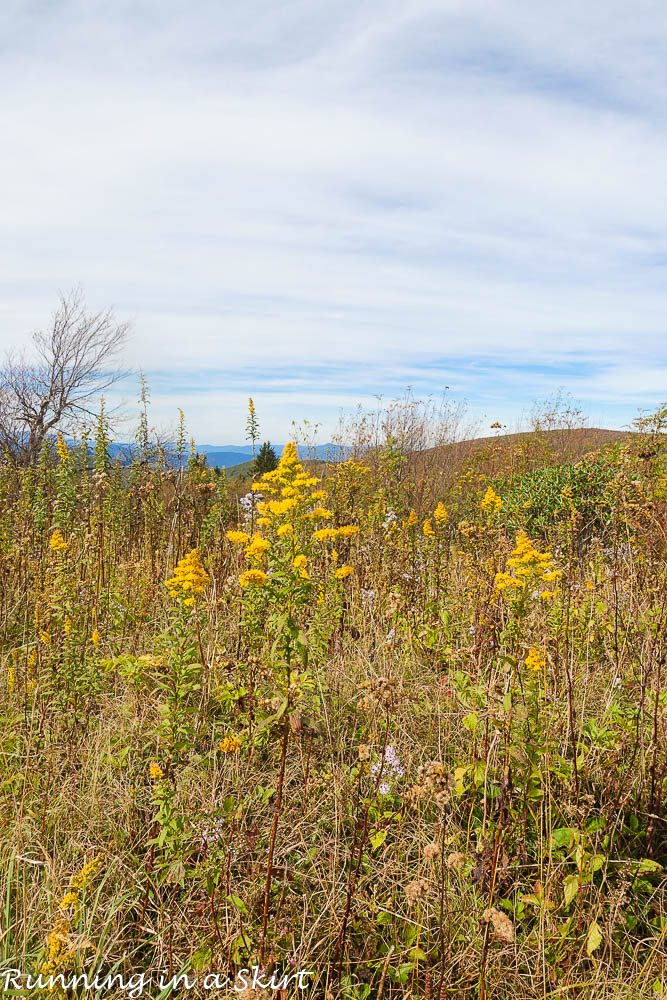 It's a gorgeous time because there are still some lingering summer flowers along with the yellows and oranges of the season.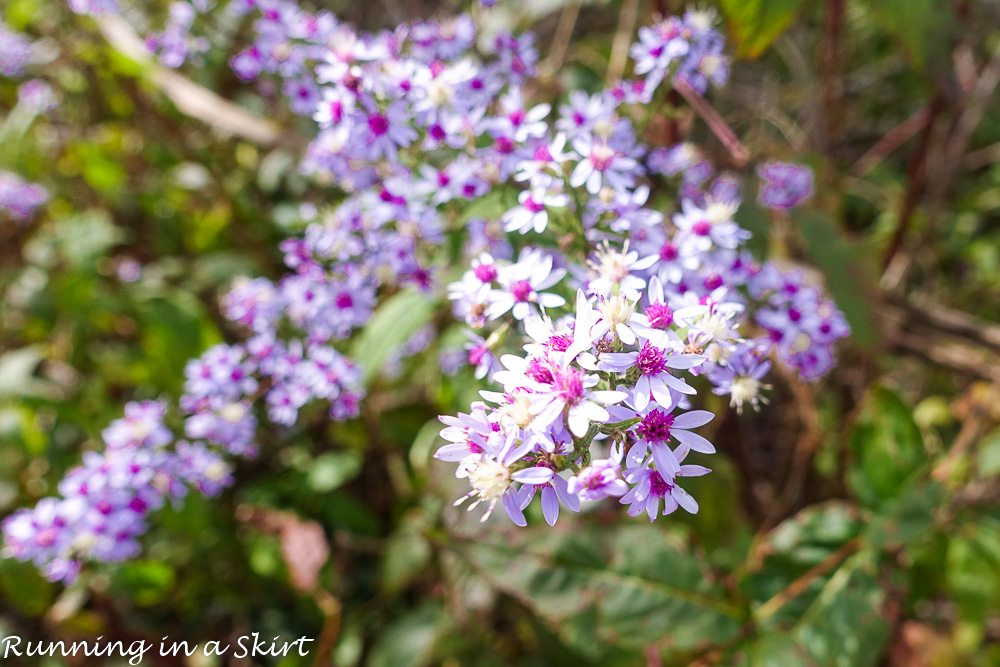 We follow the path down some wooden steps and eventually into this gorgeous field. Our final destination is just in front of us!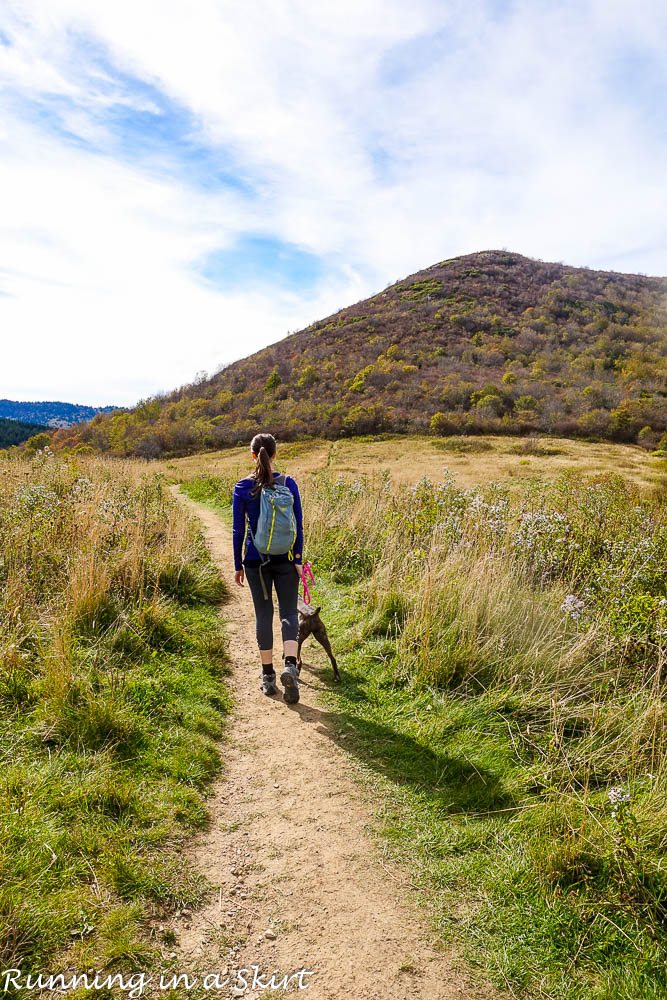 After the field the path forks (follow it right if you go) and starts to climb.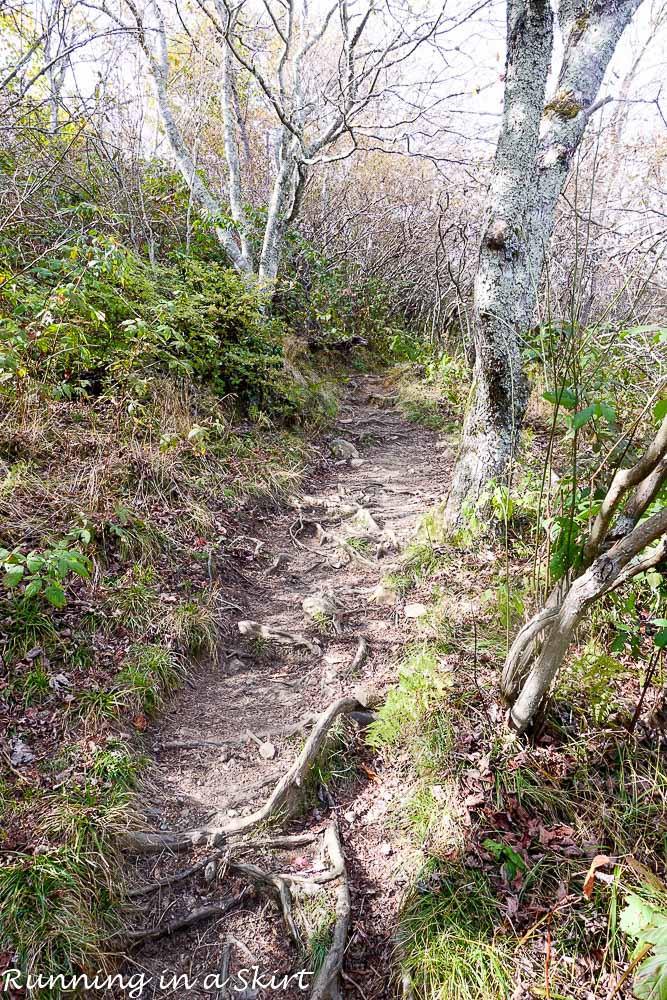 Even though this is a summit hike gaining over 500 feet elevation the path curves around the mountain several times, so it is not that steep.
The leaves have already changed at this elevation and it weather is much crisper than in the valley.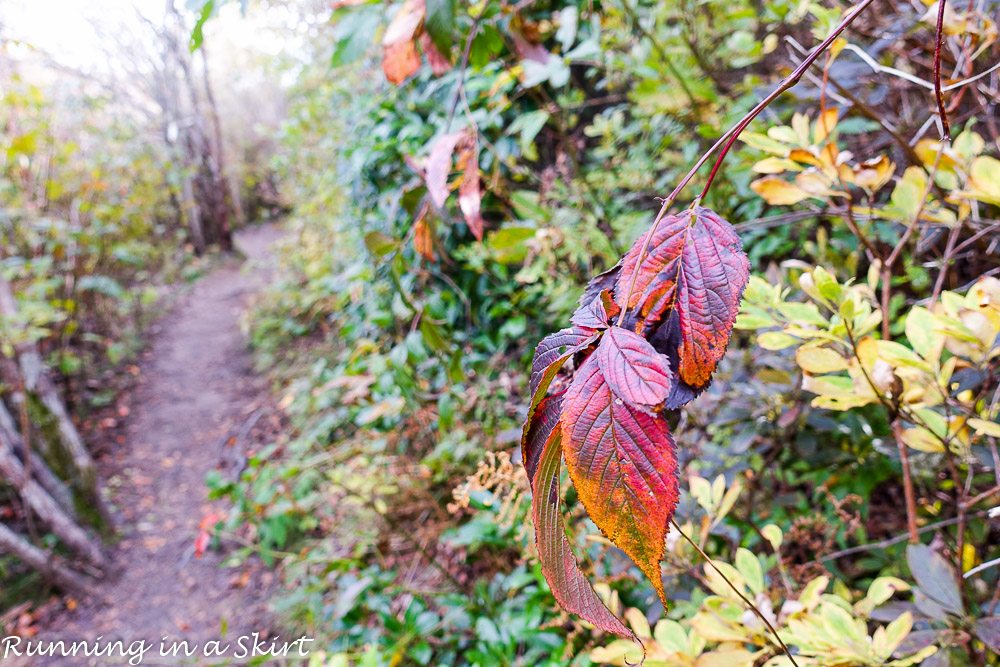 The pathway has some rock stairs and few places to climb, but is pretty manageable.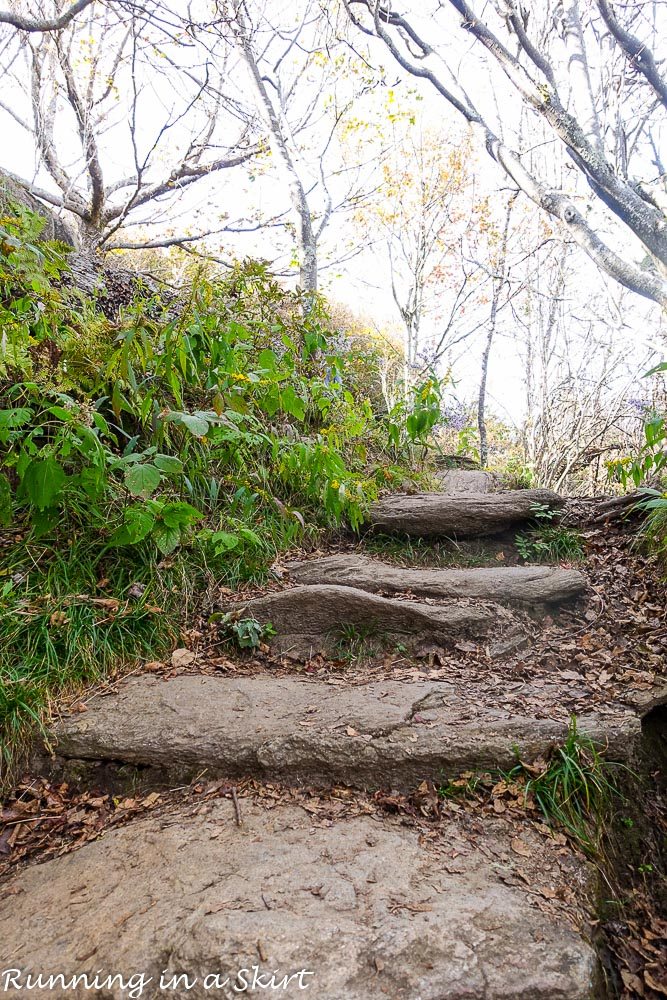 We stop for a breather at this pretty rock that looks like quartz. Makena is doing so great so far and seems to really love it. She has no problem getting up the mountain.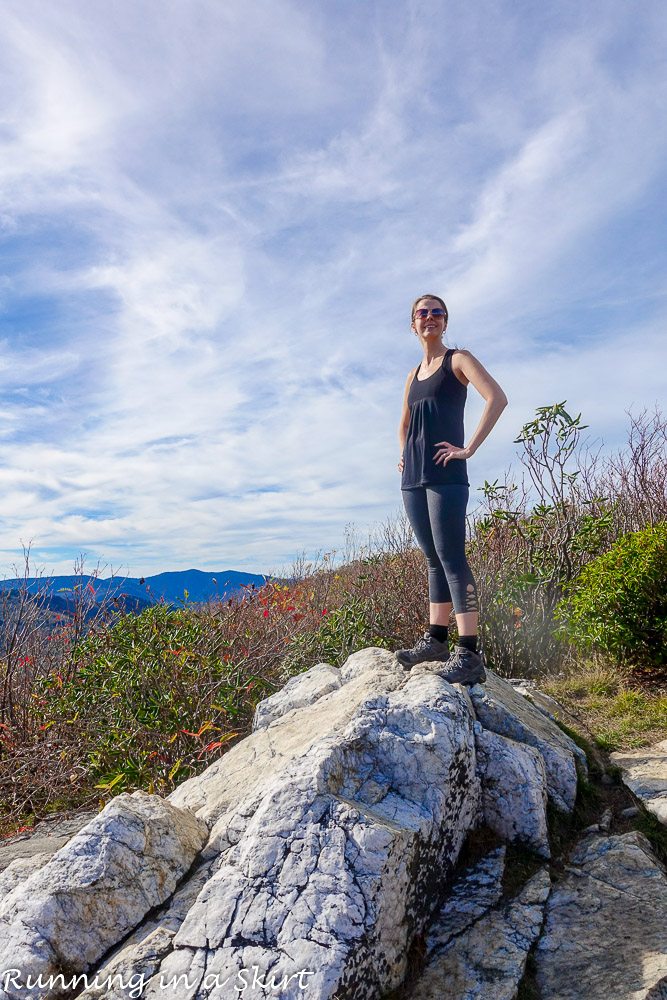 After a short break for the pup, we keep going and finally start hitting those money views.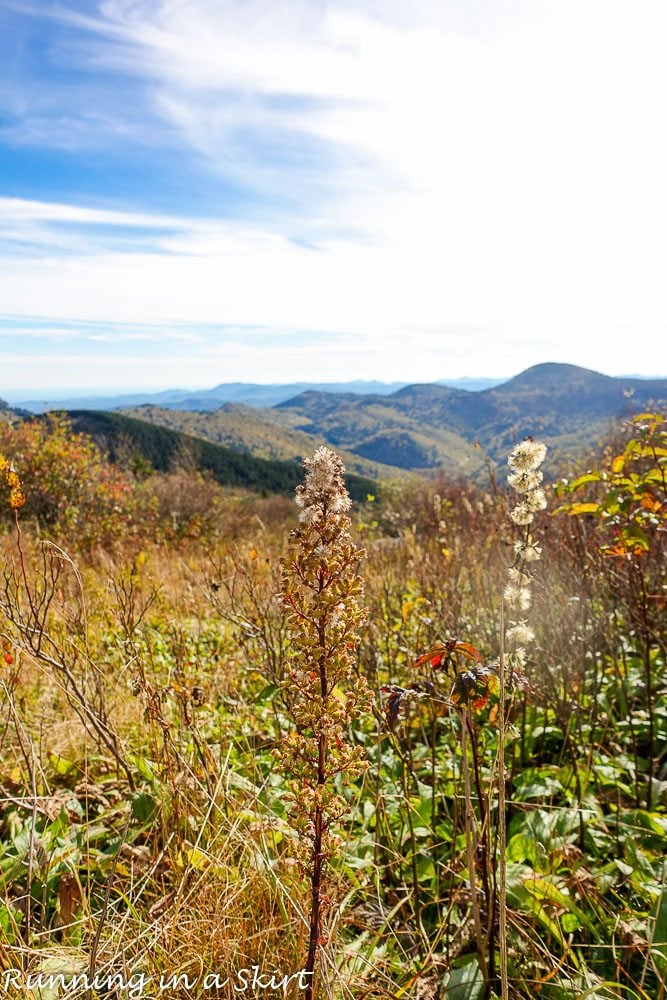 The Sam Knob hike is about a 1 ¼ to the top and the summit peaks at 6,045 feet. These views make it worth every step. The valleys are just starting to fill in with fall color.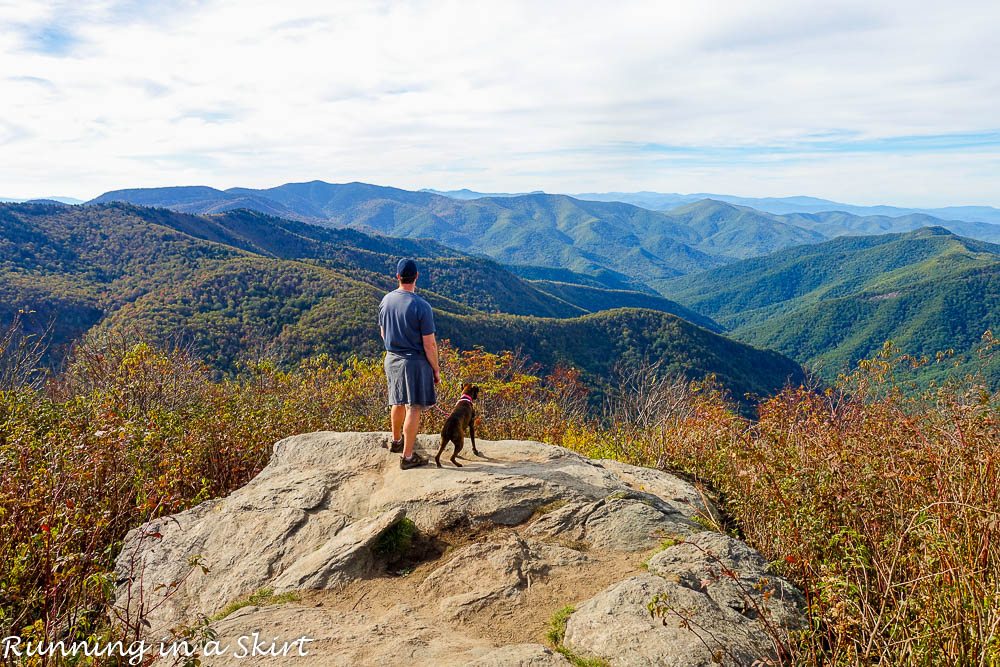 Luckily Makena wants nothing more in life than to be near us, so she stays close by. She even tries to sit on me- haha!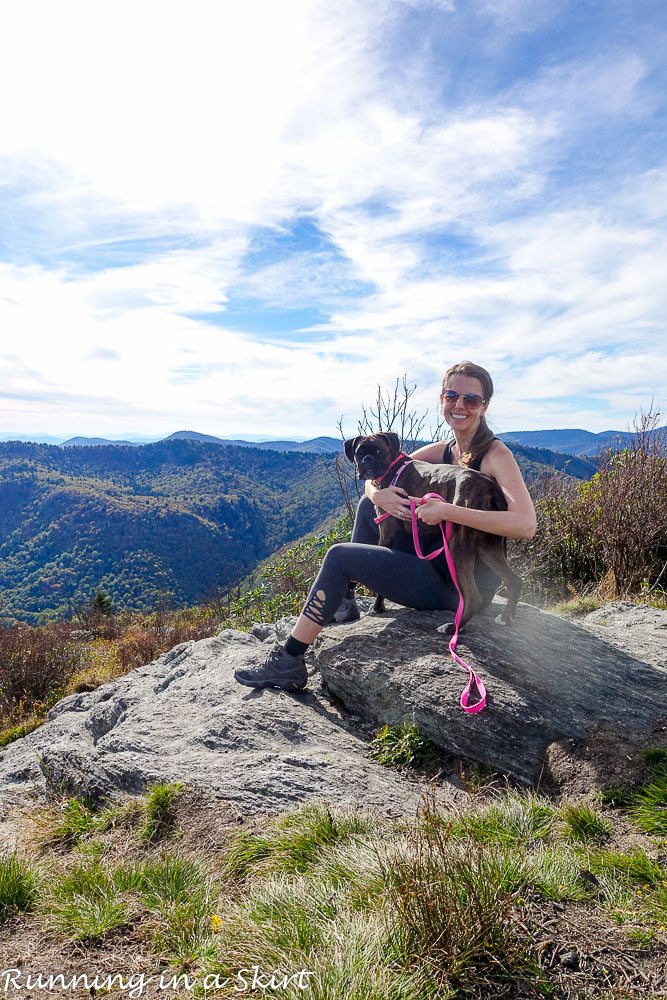 This mountain pup loves hiking and most of all coming along with her people.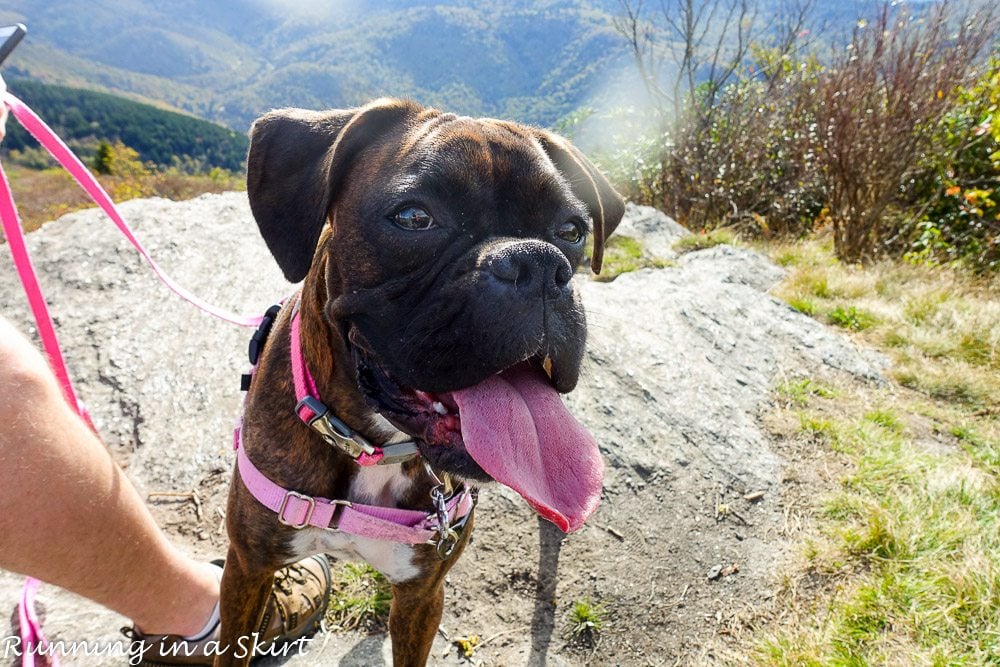 The Sam Knob hike is such a lovely way to spend part of a day. I have been itching to hike since I broke my elbow earlier this summer and it felt amazing to finally make it happen. This little corner of the world I live in is too beautiful to not explore!
I'm just noticing that my elbow still looks kind of wonky in this picture....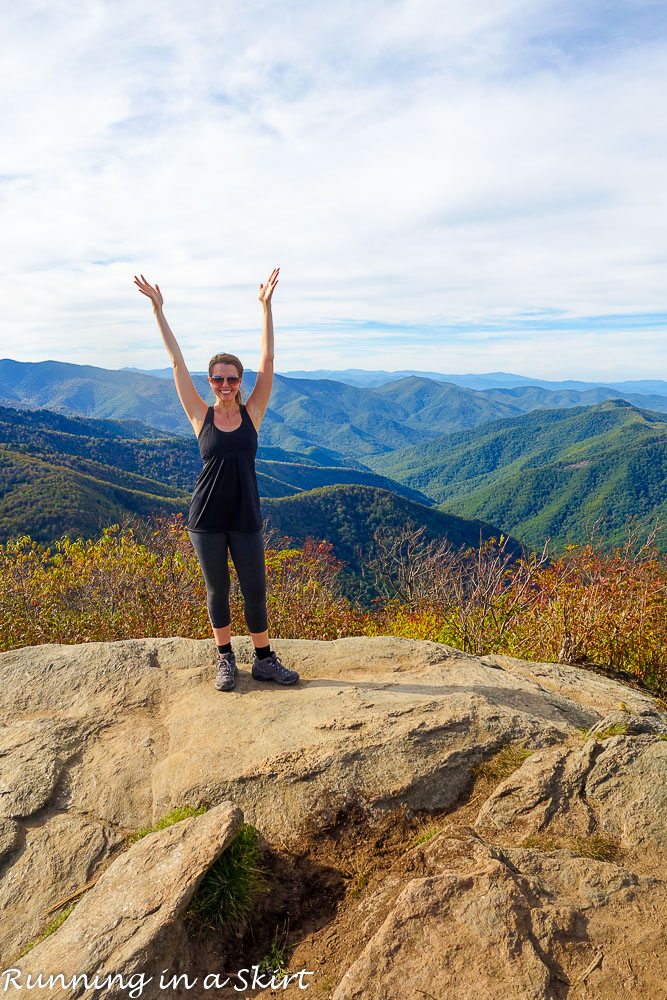 The Sam Knob Hike was a great half day hike for us and could easily be combined with Black Balsam, Graveyard Fields or Mt. Pisgah.
How to Get to Sam Knob
If you are coming from Asheville for south along the Blue Ridge Parkway for 26.5 miles past the NC Arboretum. Just past milepost 420 turn right on FR 8216 (Black Balsam Road.) Follow the road about a mile until it ends in a parking lot. The trailhead is right there!
Want to try some other WNC hikes? Check out my hiking page which features lots of options near and around Asheville.
Like this post on my Sam Knob Hike? Pin this to your favorite hiking or travel board!


Thanks for stopping by today. Tomorrow I'm sharing some weekly highlights.
Your turn!
Ever taken your dog for a hike?
Have the fall colors started turning where you live?