Want to start running, but don't know where to start? Follow my how to start running plan and you'll be pounding the pavement in no time!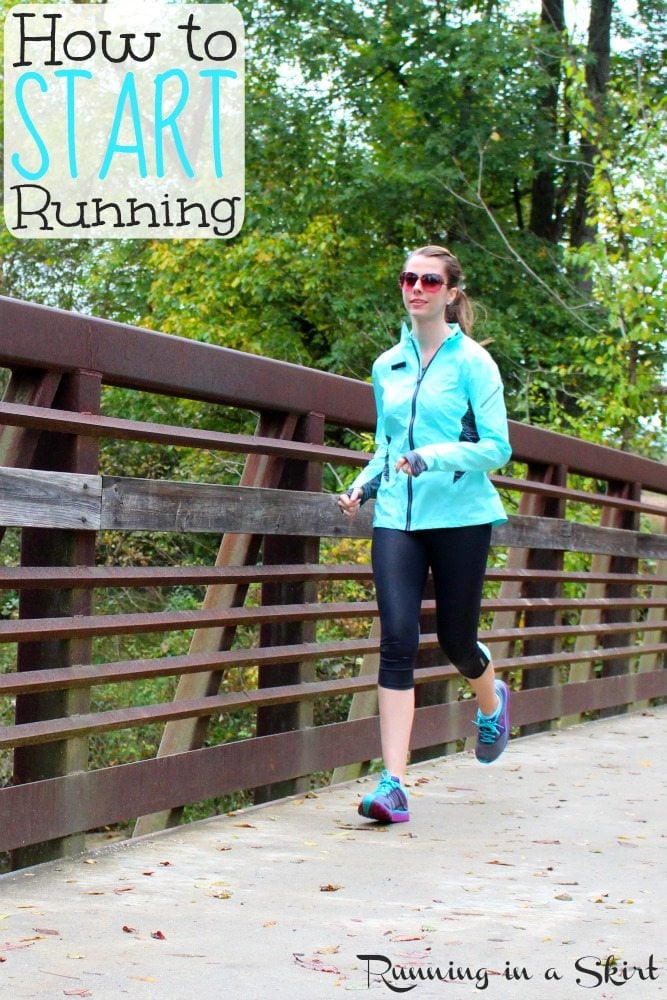 Hi everyone!
Time and time again I'm finding myself falling in love with running all over again. I've been running for nearly 8 years now and I still count my blessings that I took a leap of faith and started to slowly log those first miles. Running keeps me in shape, keeps my mind clear and brings me joy. It is a constant in my life that keeps me going on good and bad days.
I'm not going to pretend that starting to run isn't hard though. I remember not knowing where to begin and feeling like an outsider. I remember blindly trying to buy a real pair of running shoes wondering why they were the most expensive shoes I now owned. I also remember trying to run those first few miles and literally gasping for breath after only a quarter of mile. After that I remember wanting to quit and wondering if I actually hated running instead of loving it.
But somehow I kept going and ran my first race and I was hooked. I'm not saying everyone should be a runner, because I believe it's not for everyone. But I also believe that if you have even a hint in your mind that you want to try... that you should. Because you never know when you will run (literally...) across a new passion.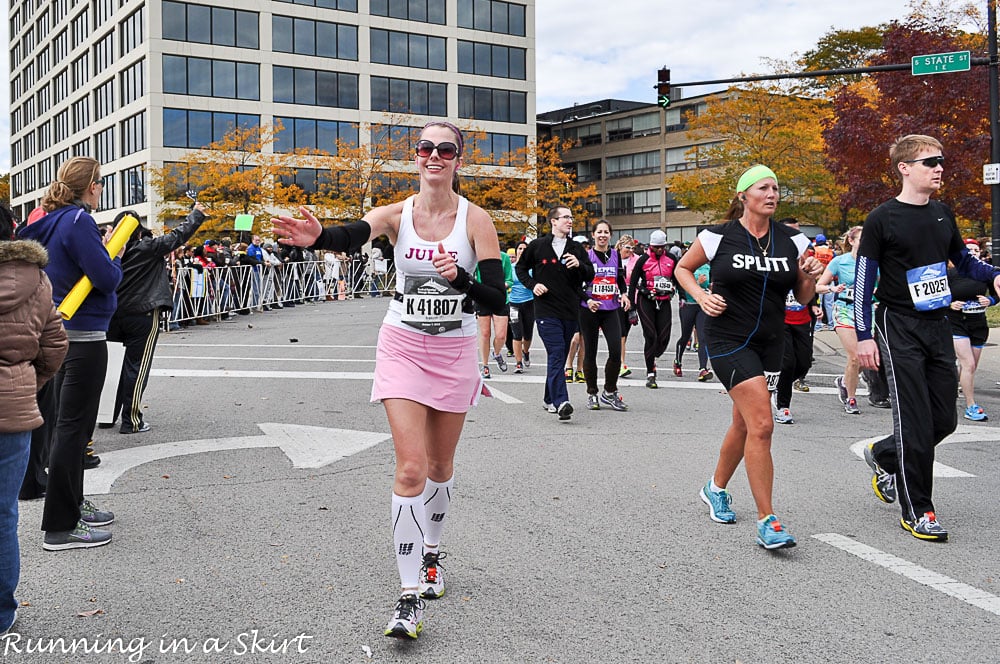 The best thing about running is that in it's purest state, it's something uncomplicated that most people can do. You don't need fancy equipment or a gym membership, just a pair of running shoes and a road or trail. Once you take that step out the door and move your walk to a jog or run, you are a runner. It's not a fancy title that needs four years of school or a special test. It's not something so exclusive that only the richest or most athletic people can call themselves. You don't have to be fast or look like a running model. If you run, you are a runner. It's as simple as that. But the pride that comes with calling yourself a runner can exceed some of the most prestigious awards and titles. I can promise you that it is worth it.
So today, I wanted to share some ideas with you on how to start running including a how to start running plan. If you've ever thought about running at all this is your chance.
How to Start Running Plan
Get Fitted for Running Shoes
The first thing you need to do is go to a real running store and get fitted for running shoes. This can make a big difference in whether you get injured or not. Find one with people who specialize in making sure runners are wearing the right shoes. Running shoes can be a little pricey, but hopefully that will be just the motivation you need to keep at it! Also what works good for your friend, might not be best for you so make sure to check with the store.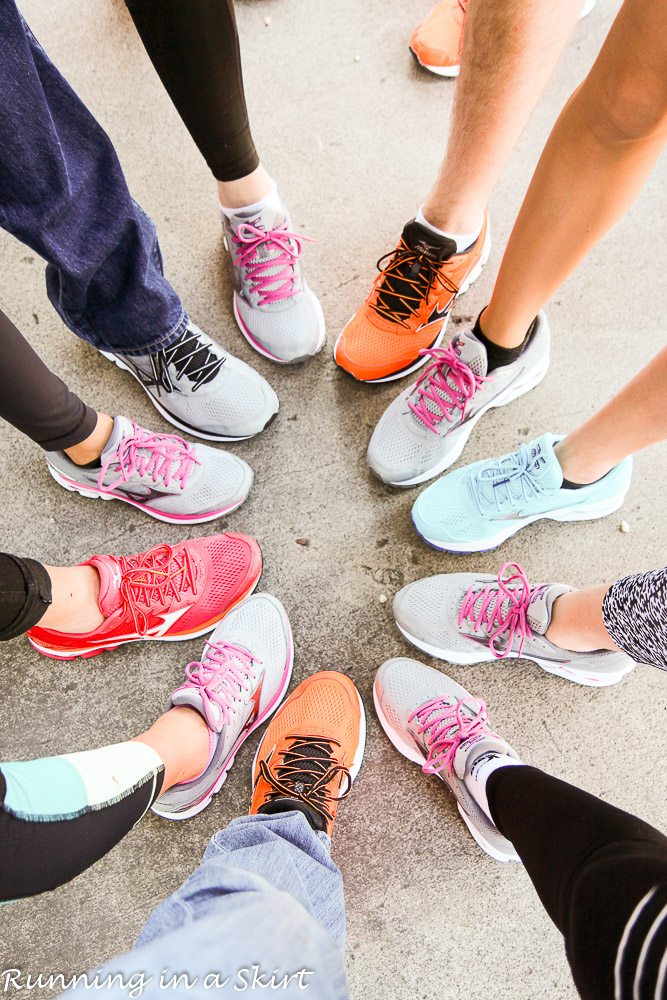 Start off Slow
Don't be afraid to go too slow. When you start just keeping your feet moving is a victory. Most of us will never be an elite athlete and that's not what it is about. Compete only with yourself and try to do a little more each time you run.
Also don't feel bad if you can't run constantly to start. If running for 20 minutes straight is too hard (and don't feel bad if it is), try running for 3 minutes and walking for 1 minute. An inexpensive stopwatch can help you with the timing. Over time, run more and walk less. Soon you will be shocked that you will go through the whole 20 minutes and you can start running for longer times and distances. Then you'll be ready to tackle longer distances.
Plan Ahead
Decide when you want to run ahead of time and put it in your calendar. If you like or need to run in the morning, put out your exercise clothes the night before. If you are running after work, pack a bag and take your clothes with you. If you have invested time in getting ready to run, you are more likely to do it. If you don't plan when you are going to run it is far less likely to happen. Schedule your runs like a business meeting.
Tell Someone
Find an encouraging friend or someone who already runs. Tell them you are just starting out and they will most likely be thrilled to offer you some tips or kind words. Runners love to talk about running. Trust me! This will also hold you accountable for following through with your new hobby.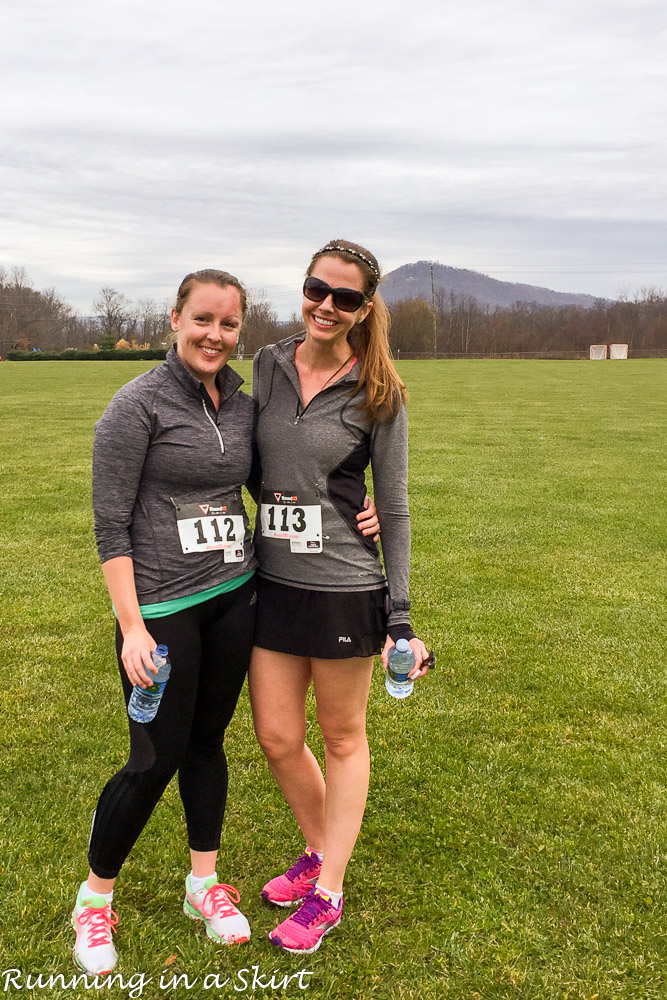 Sign up for a 5K
After you've been running for a few weeks find a local 5K (or virtual 5K) that is two to three months away. Start with a shorter distance and don't try to jump straight into anything longer. Picking a race a few months out will give you a reasonable amount of time to hit that elusive goal. Tell people you are going to be training for the race and post it on social media. If you've actually signed up for a race and people are expecting you to do it, you are more likely to stick with it!
To actually train for the race a Couch to 5K program will give you baby steps to get there. They are even on apps now that literally walk you through the training process. Follow it!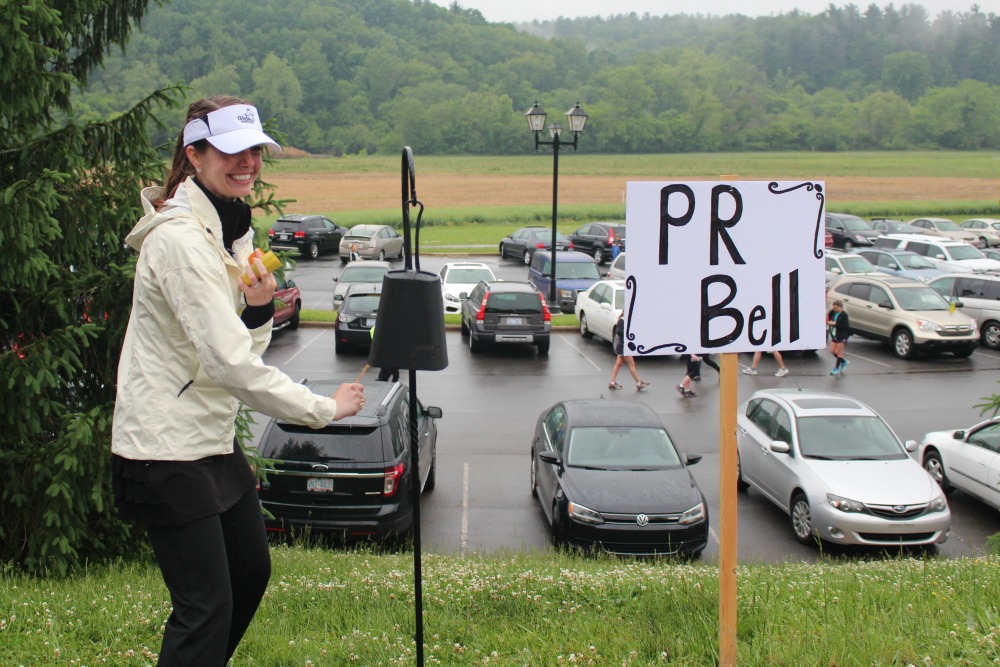 And remember your first race is automatically a PR (personal record!) so enjoy the sheer joy of the experience. And don't blame me if somewhere along the process you end up actually loving running and signing up for more.
Like this post about a How to Start Running plan? Pin this to your favorite running board.

Your turn!
Runners- Any more tips for newbies?
Non-runners- If you want to run, what is your biggest obstacle in making it happen?