I run for many good reasons, and some silly reasons too….
These taste like Hawaii. yum.
…like Waffles. Specifically Banana Macadamia Nut Waffles.
On my way home from a long run I eat a protein shake and a protein bar. For my pescetarian self, I find this is the easiest and quickest way to get enough critical post run recovery protein. But within an hour I am usually famished and ready for some delicious, carb-filled happiness.
And lucky for me, my husband is an expert breakfast maker. Eggs, Pancakes, Waffles…. he does it all. And it's all crazy good. Yes, my friends, I married well! After a long run he is ready with the waffle iron in hand to make sure I get some good food before I get really hungry and really cranky- ha! See, it's really a win, win.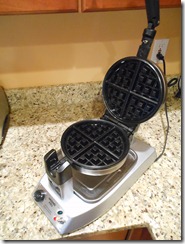 It flips over like the ones at hotels.
Why? Because it's more fun that way.
These are actually pretty simple and super tasty. We made up the recipe after having Banana Macadamia Nut French Toast in Maui at our wedding.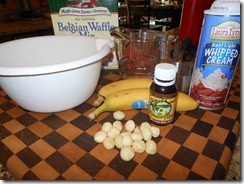 The foodie inside of us, wants us to make our own waffle mix.
But the practical side of us, without any free time, keeps buying the box.
Start with premade waffle mix for 2, vanilla, 2 bananas, a handful of macadamia nuts, whipped cream and coconut shavings.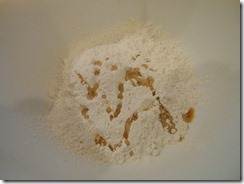 Mix the waffle mix as directed on the package. Add some vanilla for extra flavor.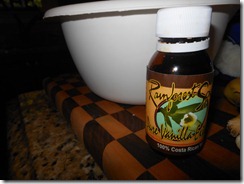 Ours is from our Costa Rica trip- yum!
I'll be sad when this bottle is gone.
Chop the macadamia nuts and one of the bananas. Slice the other banana. Set the banana slices and half the macadamia nuts to the side.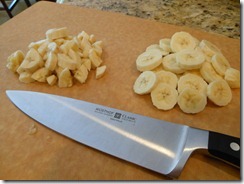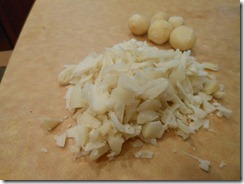 That's the fancy knife I bought my husband for his birthday.
I'm not allowed to use it because it's stupid sharp and I'm very accident prone. booo.
Add the chopped bananas and half of the nuts to your pre-measured waffle mix. Don't mix it in the large bowl because it will all sink to the bottom and one waffle will have all the good stuff, while the other will be plain.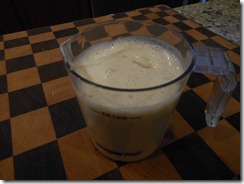 Put the goodies in this cup!
Cook the delightful mix according to your waffle iron directions.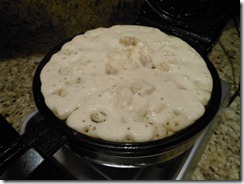 Close and FLIP!
Pull the waffle out and put it on a plate. Top it with the rest of the macadamia nuts, sliced bananas, coconut shavings and if you had a really good run…whipped cream. Because really good runs should get an extra treat.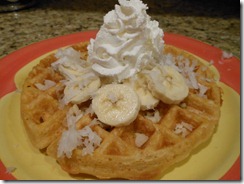 And while this is not a health food recipe, there are some healthy aspects to these ingredients. Bananas are full of potassium which is great for runners because it can reduce muscle cramps. Macadamia nuts are high in fat, but it's mono-unsaturated fat. That's actually the type of fat, that in moderation, is healthy for your heart and can reduce your cholesterol. The whipped cream is, well, not good for you all. HA- It's just fun. But you just ran for forever—you deserve it!
And whether you are a runner or not, I hope you will make them and enjoy it as much as we do. This really is a delicious treat!
[/fusion_builder_column][/fusion_builder_row][/fusion_builder_container]