Happy Monday friends!
How was your weekend? Our snow is starting to melt and I had a low key weekend at home. I traveled last weekend and have a few trips in upcoming weekends, so I tried to embrace my down time. The hubs also had to work at his office all weekend, so I used the time to get a bunch of stuff done around the house.
Speaking of my house, I've seen this fun At My House Survey circling the blogs and I thought I'd play along today.
At My House Survey
Household chore I actually enjoy…
Does gardening count? I am so longing for spring!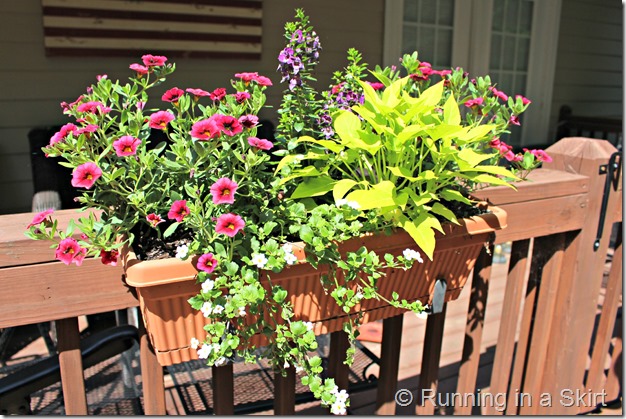 Biggest house disaster…
My closet. As I mentioned in my New Year's Resolutions, it is a nightmare. I've started trying to figure out what to giveaway and keep, but the task of completely redoing it is completely overwhelming. To be entirely honest I took a picture of it to post and then I deleted it. I'm too embarrassed.
Before company arrives, I hide…
All of the cozy blankets on the couches that don't match anything. I keep baskets near the sofa to hide them and put out the fancy looking ones for company. My nice looking blankets are completely useless with dogs and the hubs and I like these comfy ones.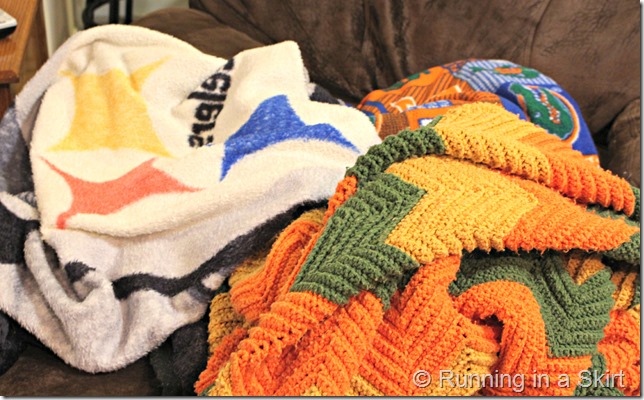 I also dash to hide all the dog toys.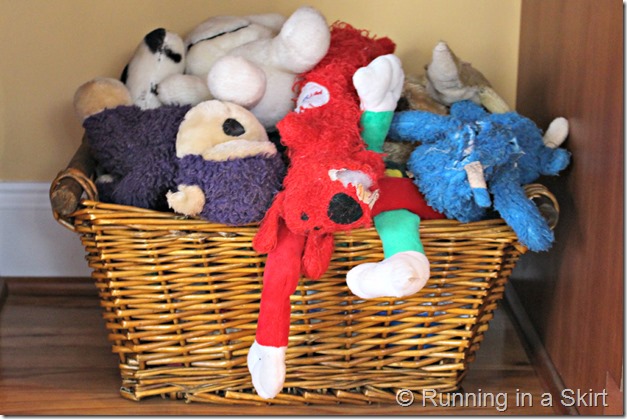 Most recent music download….
…"I'm all about that bass….. bout that bass…"
Meghan Trainor, All About That Bass
So I am generally six plus months behind on pop music because I listen to country, but I just got this song for my running playlists. So much fun!
The last thing I bought online….
This Canon Wireless Remote Control
for my DSLR camera! I got it to help with my shaky hands with food pictures and to help me be able to take my own picture when necessary. It's pretty cool!
I hate to shop for…
Jeans. I have a terrible time finding jeans that fit. I don't even really like wearing them, so getting a good pair isn't even that exciting for me. I would pay way too much money if someone could just bring me a pair that will fit.
These jeans are Hudson and kind of fit. Kind of…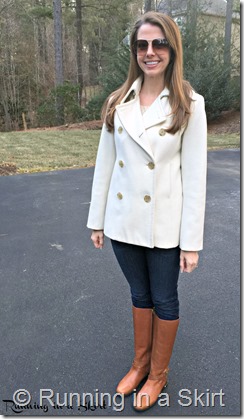 Favorite family ritual….
Sunday night pizza dinner. The hubs and I make a yummy frozen pizza Sunday night and usually watch a movie. In the summer we make the frozen pizza deluxe with tomatoes and basil from our garden. It is such a great way to unwind before the next week.
This is not an endorsement of any particular brand, we tend to mix it up. This one is pretty tasty though!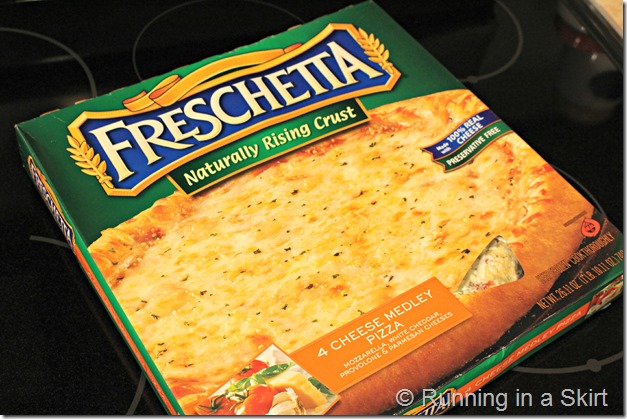 I sleep in…
Since it has been so cold lately I'm sleeping in old Victoria Secret sweatpants and long sleeve t-shirts. I also have a couple pair of comfy, but kind of ridiculous looking flannel pjs. I save those for the really cold nights!
I have a style crush on….
Carrie Underwood
Even pregnant this girl looks fabulous. Has there ever been a girl who has had more pretty dresses? I look forward to seeing what she wears at the CMA's every year.
Plus she is so fit AND she is a vegetarian. which puts her in my cool person category.
Now if only I had a place to replicate this look!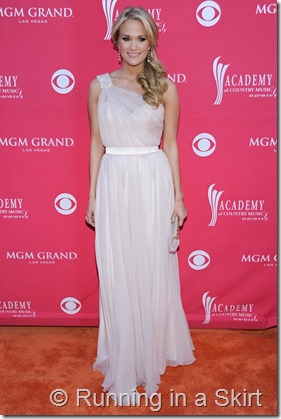 I'm currently reading…
I'm just finishing up a magazine binge and downloaded my college roommates latest book, The Life Intended
. Her other ones are brilliant, so I'm sure this one will be too. She gave me the personal synopsis the last time I was in Florida, so I'm excited to get started.
How did I ever live without…
These two!!! Yes, they try to train me to get all the Pup-eroni they want, but life would be so boring without them. I call them my co-workers these days as they lazily sleep next to me while I work!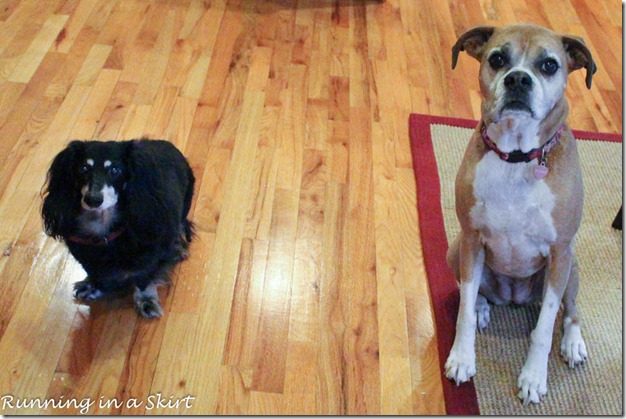 Fabulous Fit Gear Swap
In other pure blog fun this morning, I participated in the Fabulous Fit Gear Swap with Renee from BendifulBlog!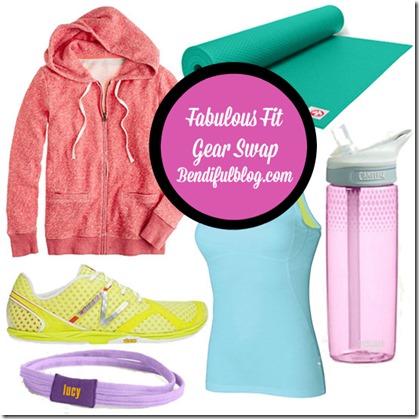 Each month you sign up you get paired with another blogger or fitness fan. You send one of your favorite pieces of gear to your match and they send you back something that they love. If you are interested Renee posted the rules here.
My match for this month is MB from TutusandTennies. I sent her my favorite new hoodie from Target in a gorgeous red color: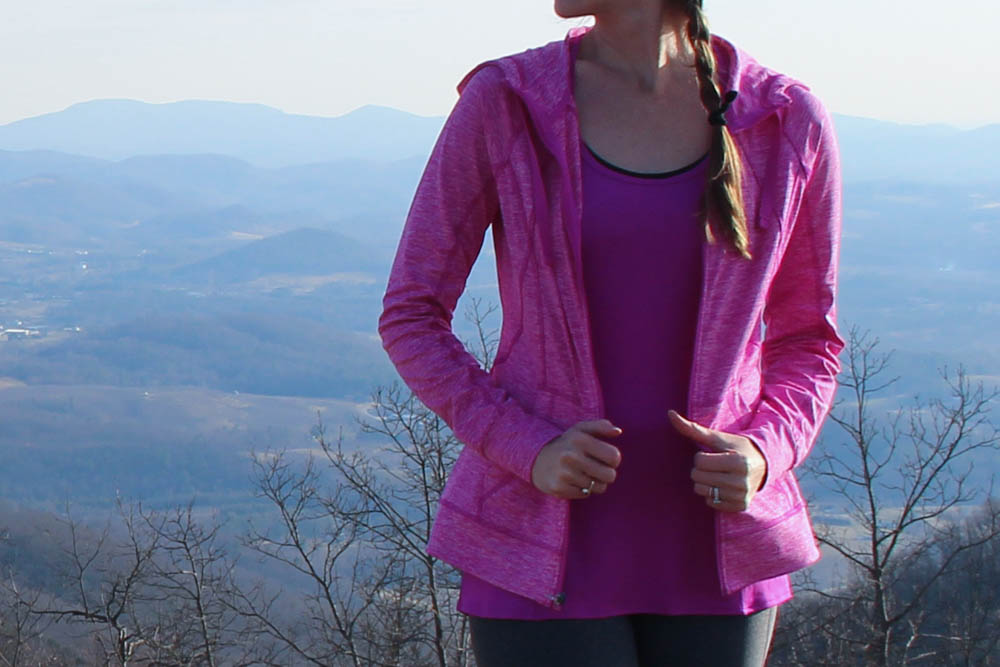 And she sent me two adorable headbands and some super soft soxy feet socks! I'm excited to try out some new things. Thanks MB!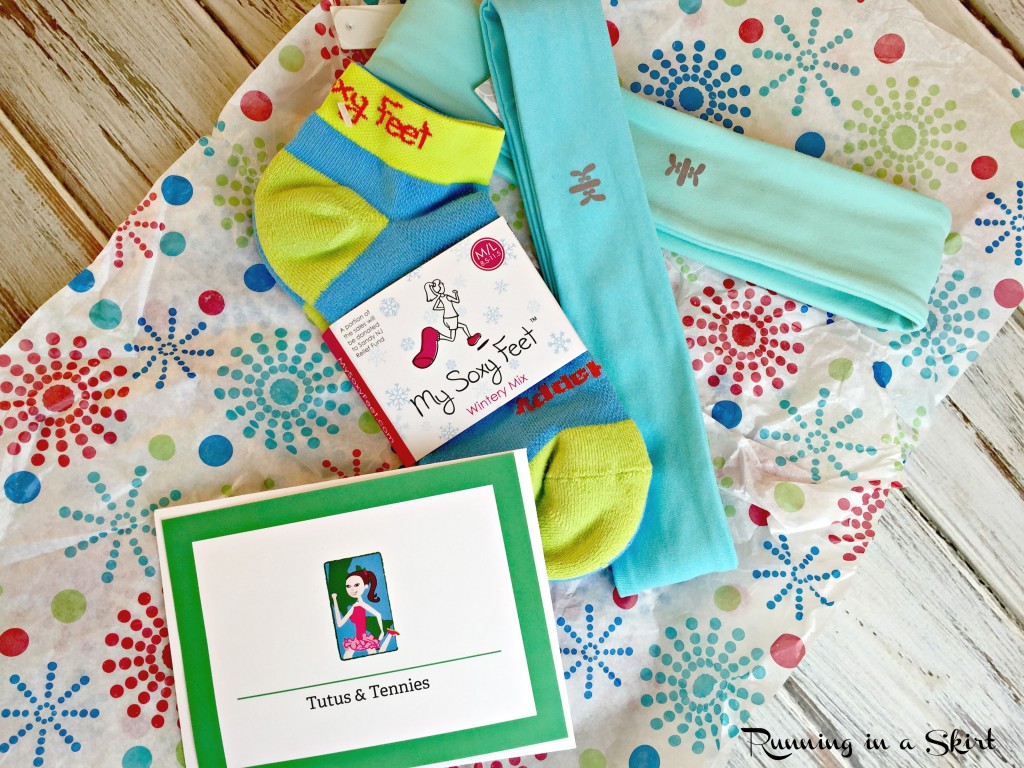 Kind of a random post today, but sometimes it is fun to be random. Thanks for hanging with me guys.
Tomorrow I'm sharing a Kale Pasta recipe that shows simple food can sometimes be the best.
And of course, have a Marvelous Monday! Thanks for the linkup Katie.
This post does contain a few affiliate links. I really appreciate you support!
Your turn!
How was your weekend?
Answer any of the house survey questions below!