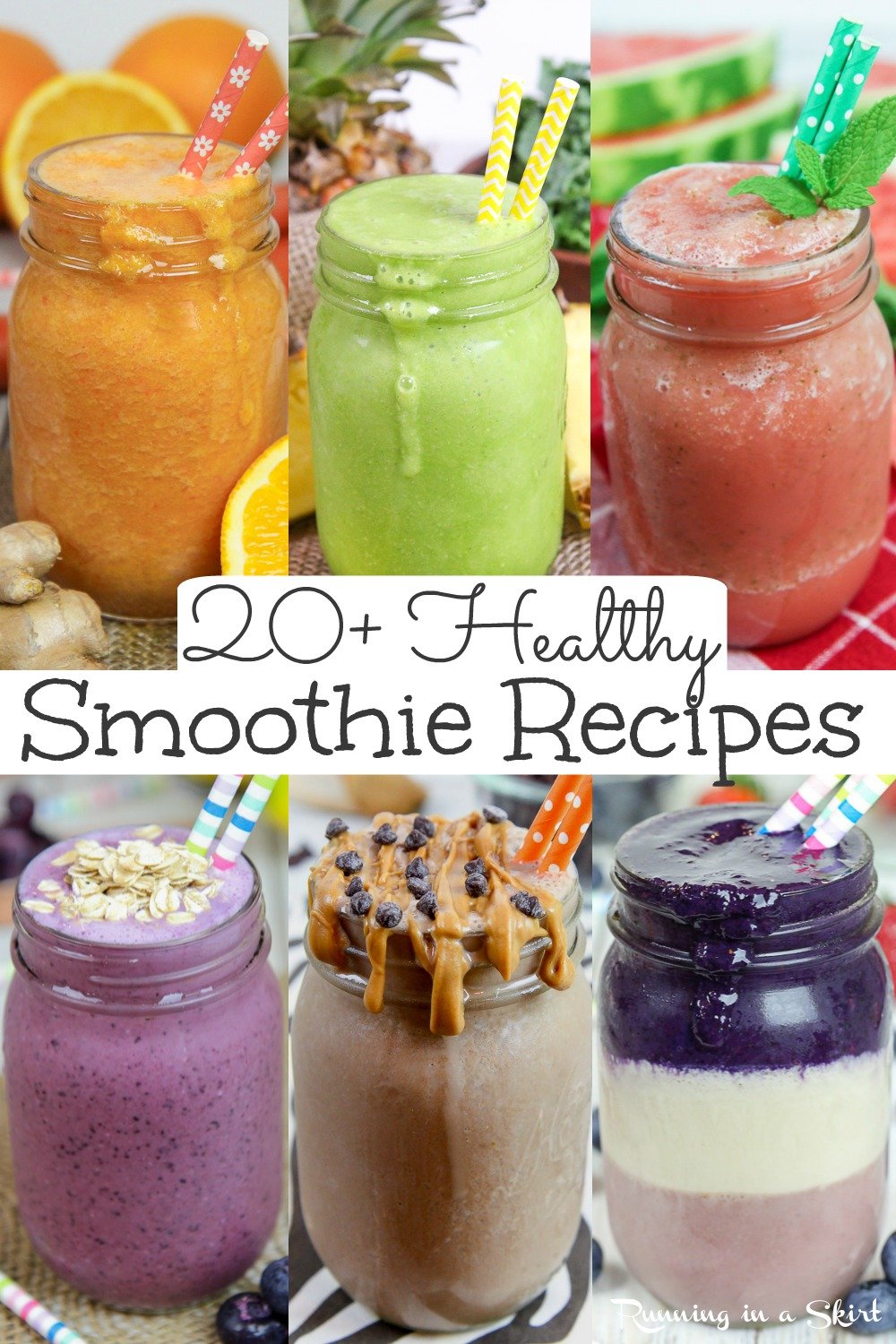 Looking for Healthy Smoothie Recipes? Try my 20 BEST smoothie ideas that can help you get back on track after the holidays. These good and easy smoothie ideas cover everything from breakfast fruit smoothies to easy and simple yogurt smoothie snacks. There is something for everyone!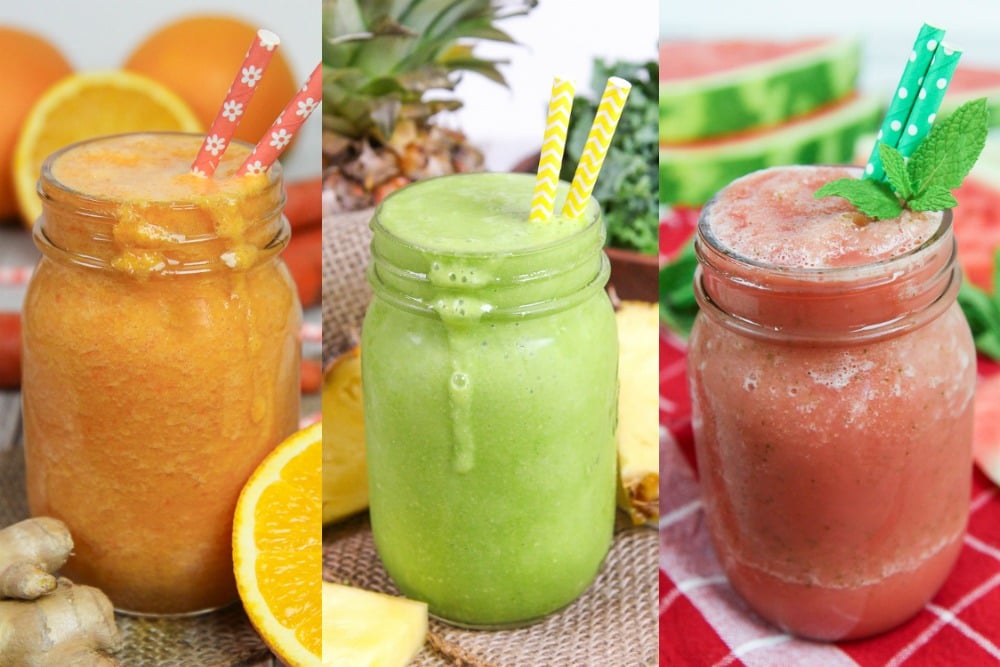 Healthy Smoothie Recipes
Looking for healthy smoothie recipes? Here are 20 of my favorite! With Christmas winding down and New Year's almost here, it's time to think about and embrace the inspiration a New Year brings. I'm a sucker for fresh starts, new beginnings, and goals so this time of year always feels so uplifting to me. Even though 2021 still holds a lot of uncertainty, there is magic this time of year that is super motivating to start new goals like becoming a bit healthier.
I never stray off the healthy eating course much, but I do allow myself to indulge around the holidays without guilt. I firmly believe life is about balance and we should not deprive ourselves especially around holidays centered around food. Now that the holidays are over though, I'm also all about taking this special time of year to get back to embracing healthy whole foods. One of my favorite ways to add nutrients to my diet is by embracing healthy smoothie ideas!
Are Smoothies Good For You?
The short answer is they CAN be! If you include healthy ingredients in reasonable proportions smoothies can be a great way to get extra nutrients and a fast and tasty meal. Often smoothies at restaurants and cafes can be filled with unhealthy ingredients or even ice cream. Make sure you read the ingredients before you dive in.
My Healthy Smoothie Ideas feature frozen fruits and often bonus ingredients like leafy greens, ginger, or turmeric. To get a healthy smoothie be cautious of what's going in them and proportions. Otherwise, you could end up with a 1000 calorie smoothie!
The Best Blender for Smoothies
You don't need a super fancy blender to make good smoothies. In fact, I've used several $30 blenders to make a lot of smoothies shown below. I did finally upgrade my blender to THIS ONE to make baby food for the twins BUT don't let not having a fancy blender keep you from making smoothies. A lot of the more expensive blenders blend frozen fruit and ice without as much fuss, but many of them still work.
Here are some of my top picks at different price points from budget to deluxe.
How to Make a Smoothie
Before we dive into my Healthy Smoothie Recipes I wanted to share a few of my tips to make a smoothie. I firmly believe smoothies should have just a few ingredients and come together in less than 5 minutes! I make mine with whole foods and try to sneak in superfood and health boosts when possible.
Step by Step Instructions:
Grab all of your ingredients first.
Add the ingredients to your trusty blender.
Blend your smoothie until creamy. If it seems too thick add a little more of the liquid until you hit your desired consistency. If you have a less powerful blender you may need to stop the blending for a moment and manually stir the smoothie around to get it going.
Pour in your favorite mason jar and enjoy.
Smoothie Toppings?
You can enjoy your smoothies plain or with fun toppings! Here are some of my favorites.
Peanut Butter
Granola
Nuts
Seeds (Chia or Flax)
Fresh Fruit
I've published a lot of fabulous smoothies over the years on Running in a Skirt and today I'm sharing 20 of my favorite Healthy Smoothie Recipes so you can get back to embracing healthy food too. Before we dive into the recipes, I wanted to share a few of my tips on my favorite blenders and how to make creamy smoothies. Plus be sure to scroll to the bottom for my basic recipes to turn any of your favorite fruits into a smoothie!
20+ Healthy Smoothie Recipes
Looking for my best healthy smoothie recipes? This is it! This Green Detox Smoothie features kale and ginger wrapped in a sweet tropical-based smoothie with pineapple and banana. It tastes so good you'll never even taste the greens!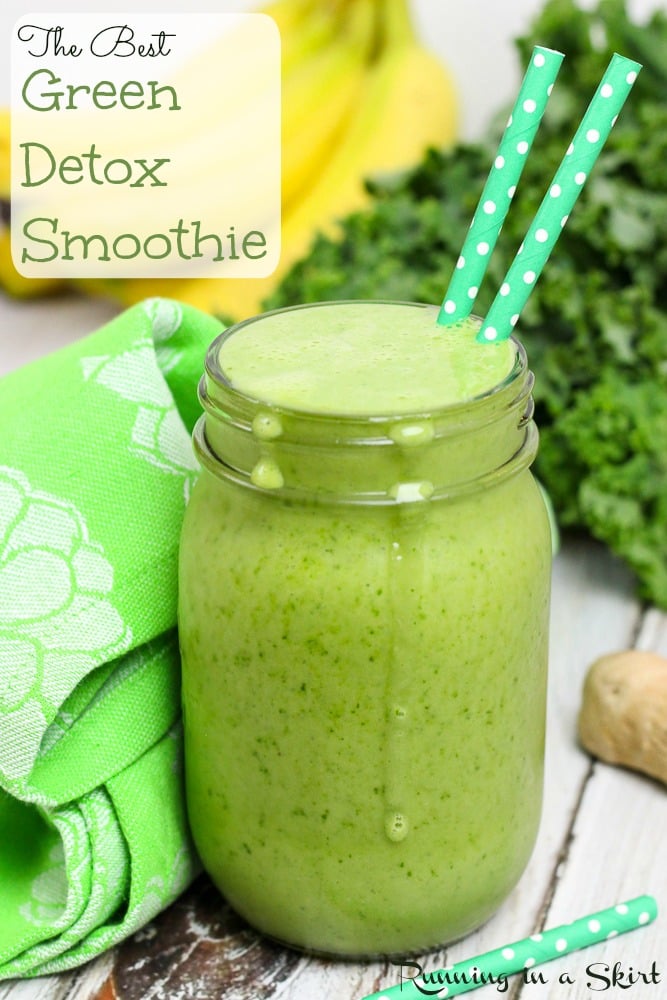 If you are looking for a smoothie idea full of vitamins and anti-inflammation foods, this is IT! The flavors in my Orange Ginger and Turmeric Smoothie are pure perfection and this drink is food medicine in a cup. It's super healthy BUT still tastes bright and delicious.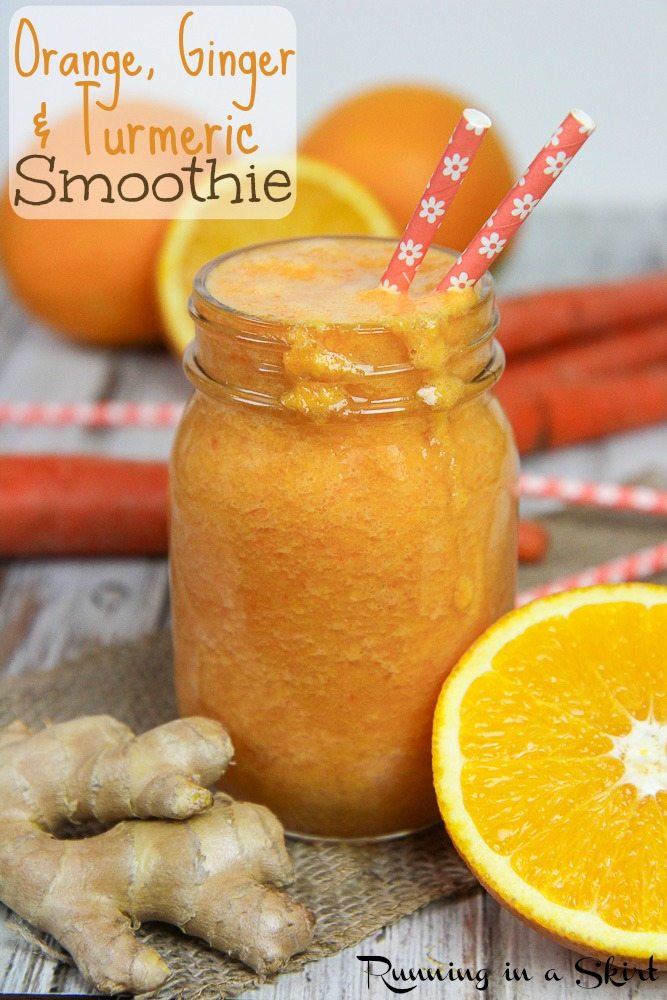 Pour a glass of summer during any season with my Watermelon Mint Smoothie. This refreshing and hydrating smoothie is made with coconut water making it perfect to quench your thirst.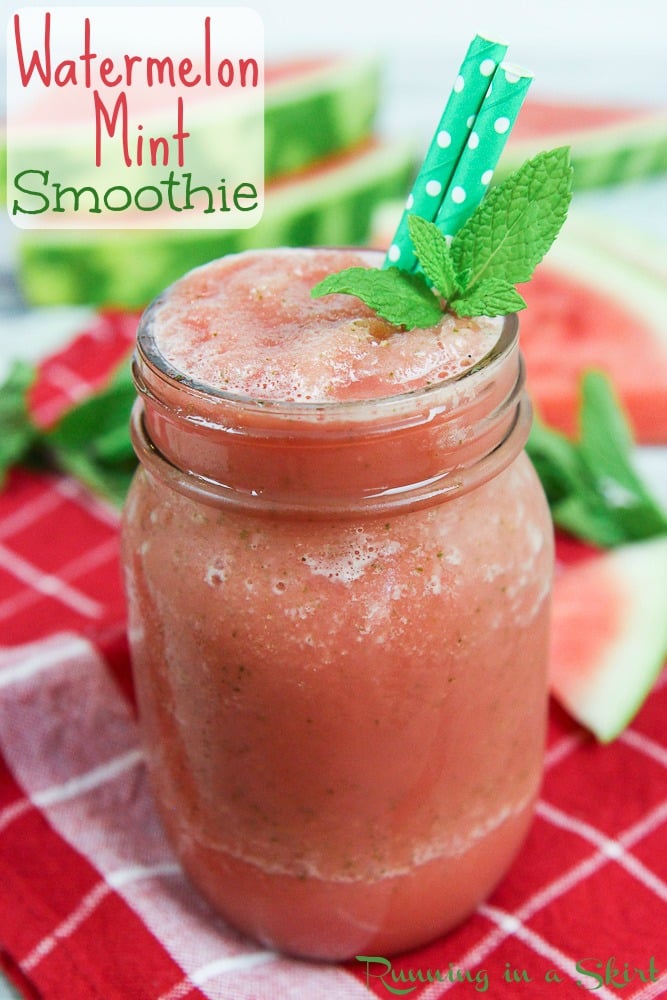 I love featuring greens like kale in my healthy smoothie ideas! This Kale and Blueberry Smoothie has frozen blueberries, kale, and chia seeds making it a well-balanced meal or snack.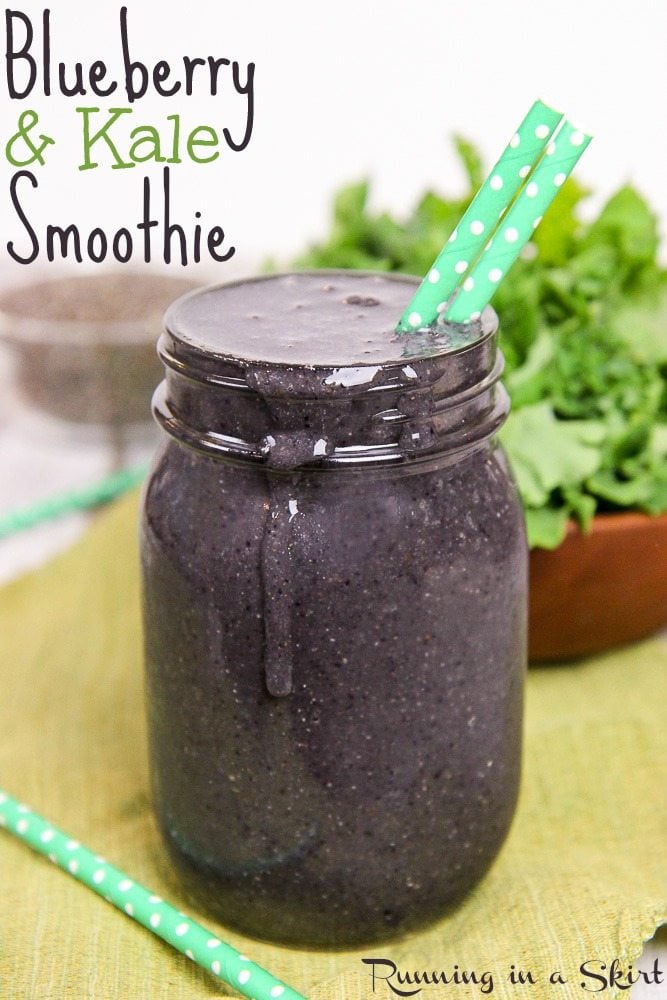 Did you know cranberries are a superfood? This Fresh Cranberry Smoothie is filled with vitamins and antioxidants thanks to a bunch of fresh cranberries. It's tart and delicious for any time of year.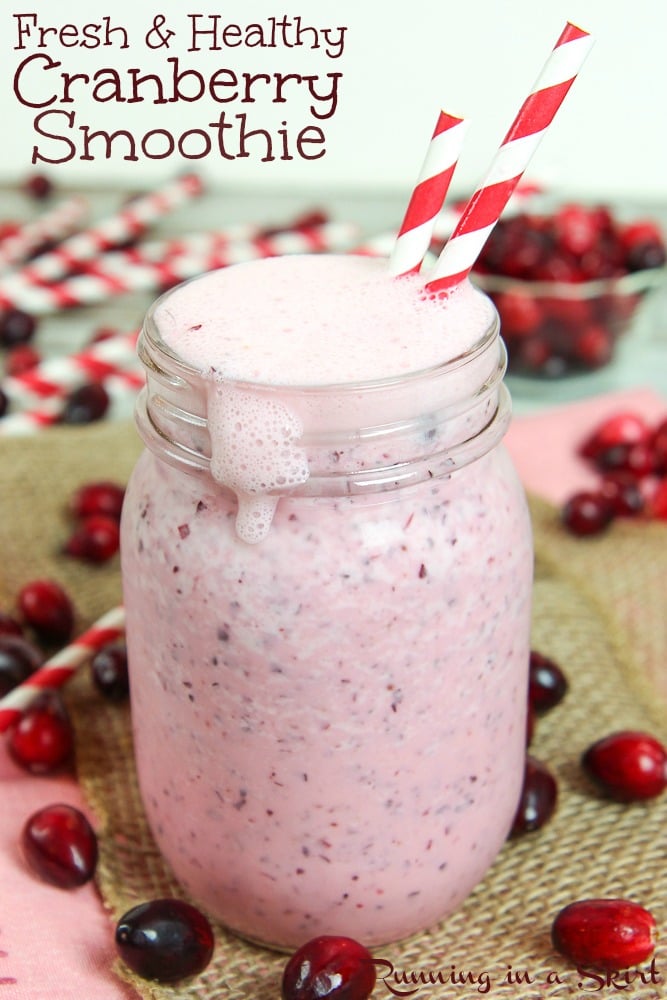 This bright and beautiful Orange Mango Smoothie is backed with all sorts of vitamins! You can boost your immune system with this vitamin C bomb!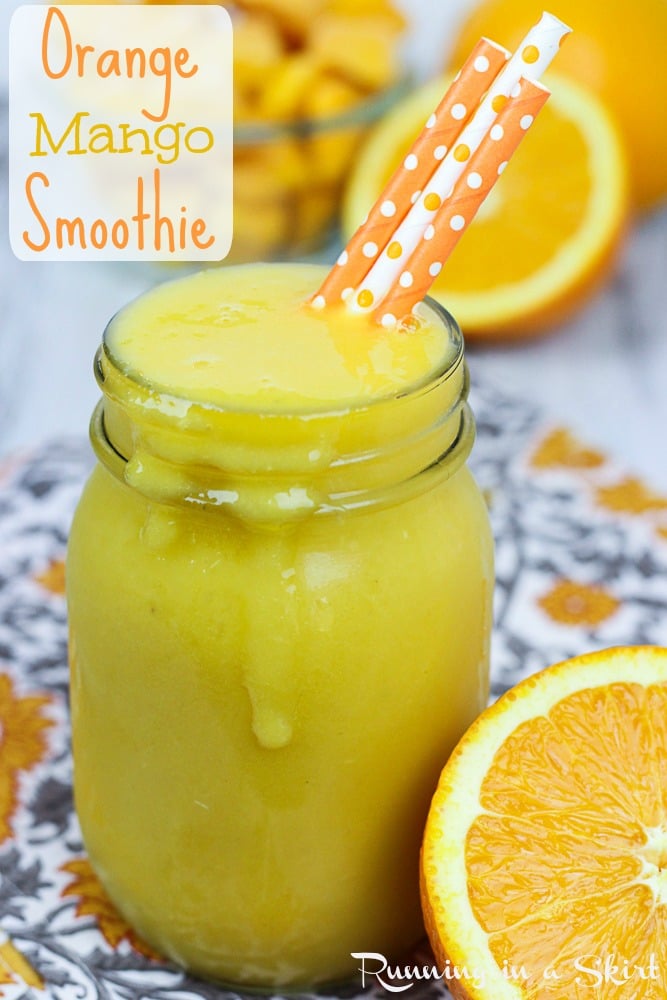 This unexpected combination of Honeydew and Kiwi is bright and vibrant! I added a touch of lime to bring out the flavors. This green healthy smoothie idea also features a handful of healthy kale.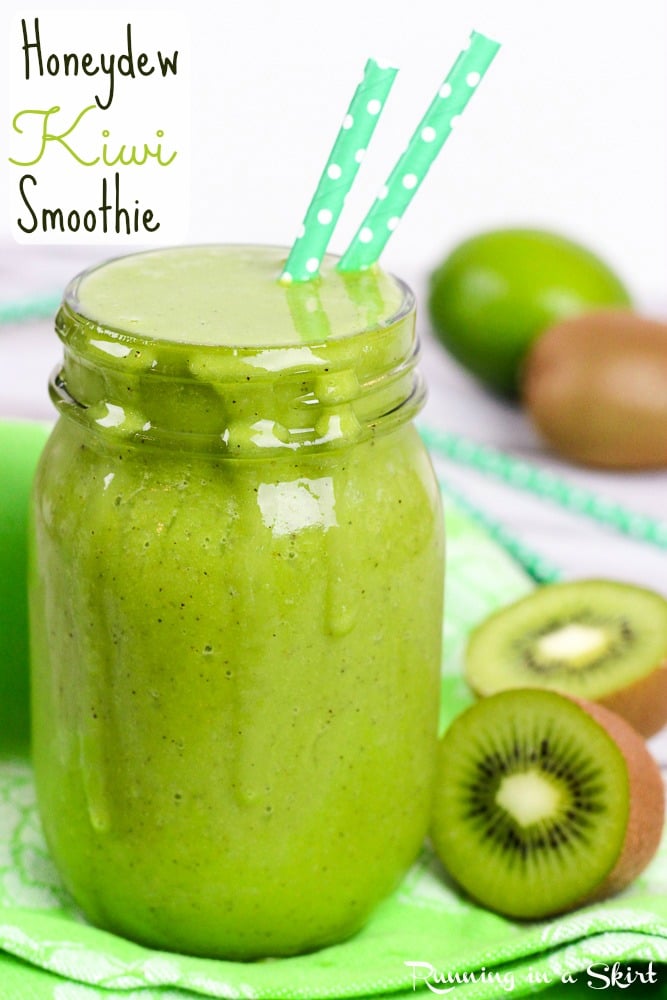 If you are looking to WOW your family and encourage them to try something new, try my fun layered smoothie! This Berrylicious Smoothie features a triple berry flavor which is perfect for kids.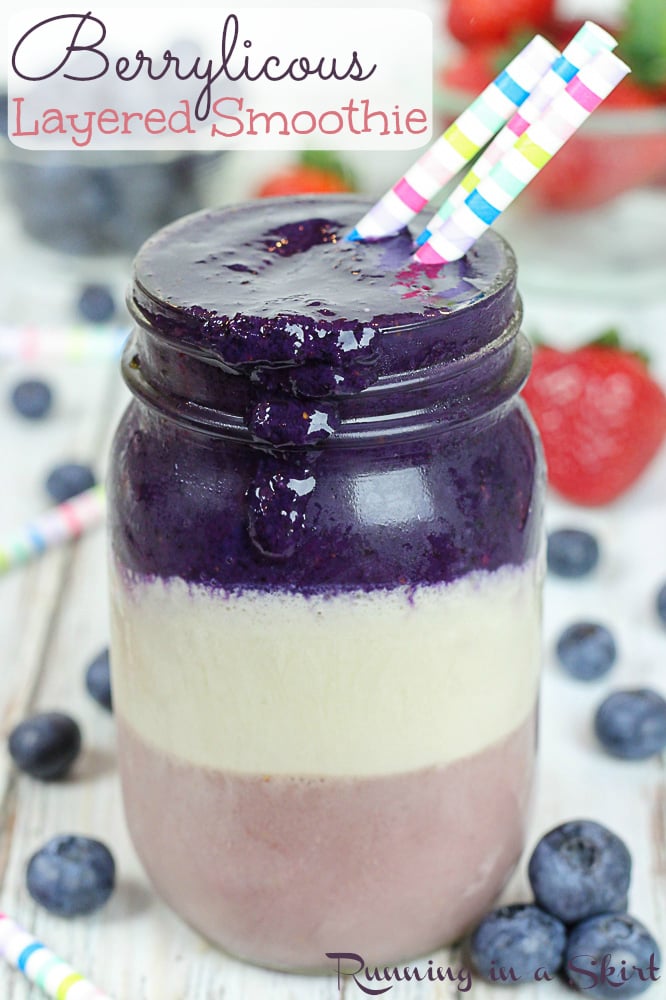 If you love CHOCOLATE and peanut butter, this smoothie recipe is for you! My Peanut Butter Cup Smoothie is filled with chocolate and peanut butter in a totally healthy package. This is great for a snack or even dessert.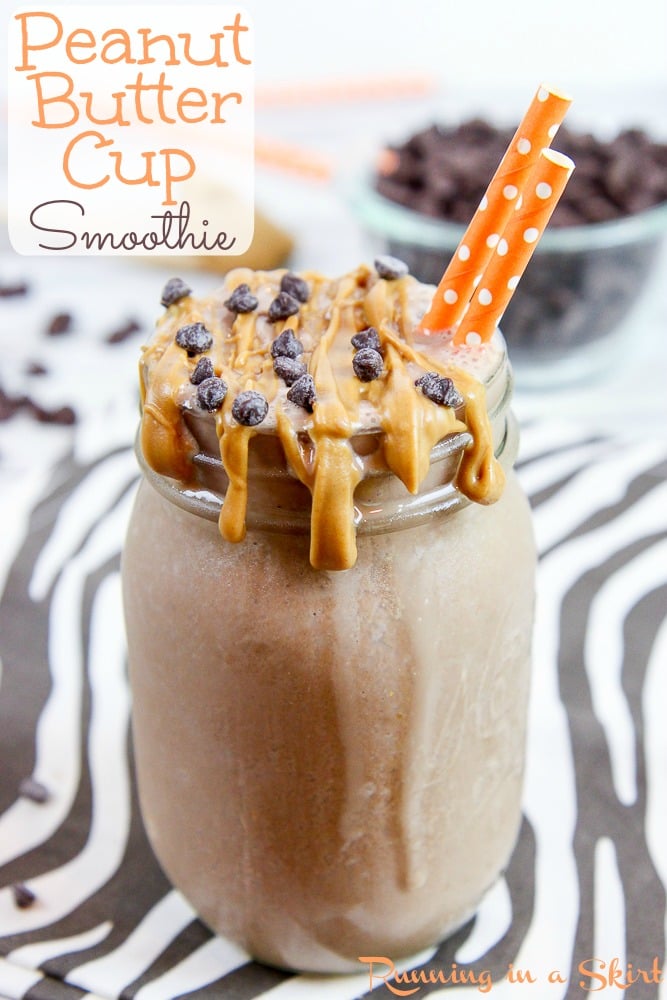 I love this fresh and unexpected Pineapple Mint Smoothie. It's light, bright and the mint has a fun mojito feeling! This creamy smoothie is a total winner.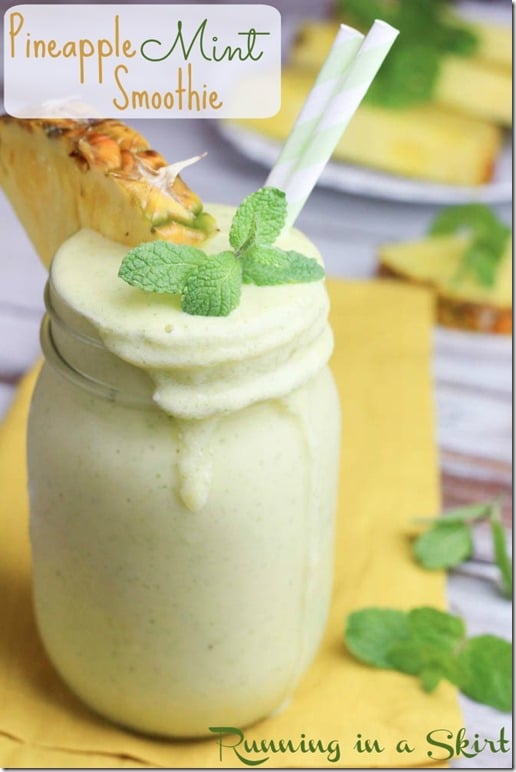 This is another one of my favorite smoothie ideas because it features fruit and fresh greens! This Kale Pina Colada Smoothie is sneaky with the greens and covering it in classic Pina Colada flavors like pineapple and coconut.

This Healthy Peaches and Cream Smoothie just screams summer! Use frozen peaches and you can get a taste of the season all year long.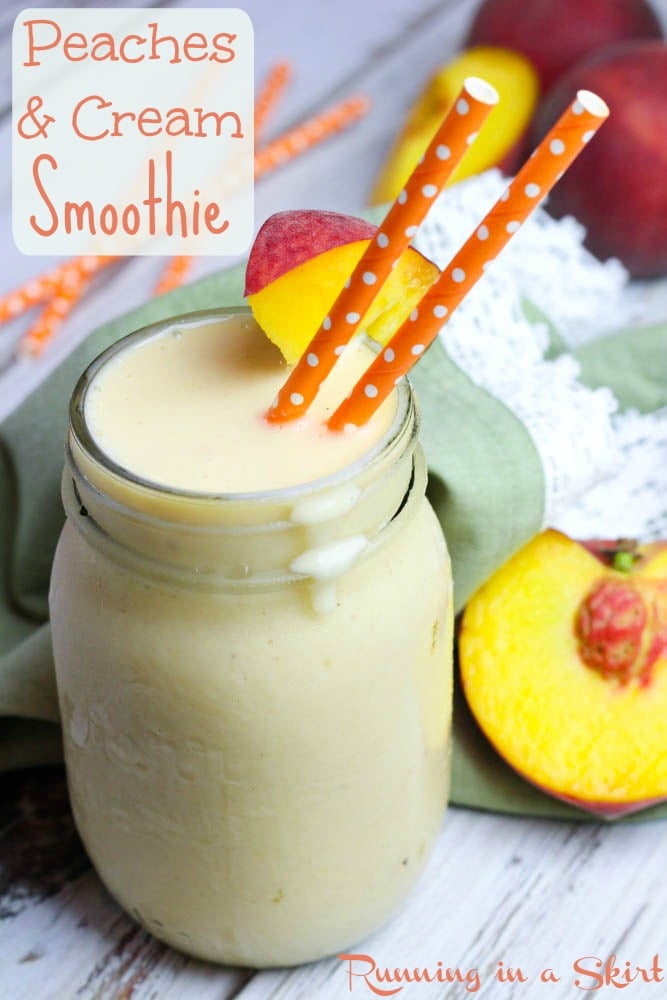 This classic Triple Berry Smoothie is made with only 4 Ingredients! It's packed with antioxidants and features frozen mixed berries and a handful of spinach. If you love berries, THIS will be your go-to smoothie.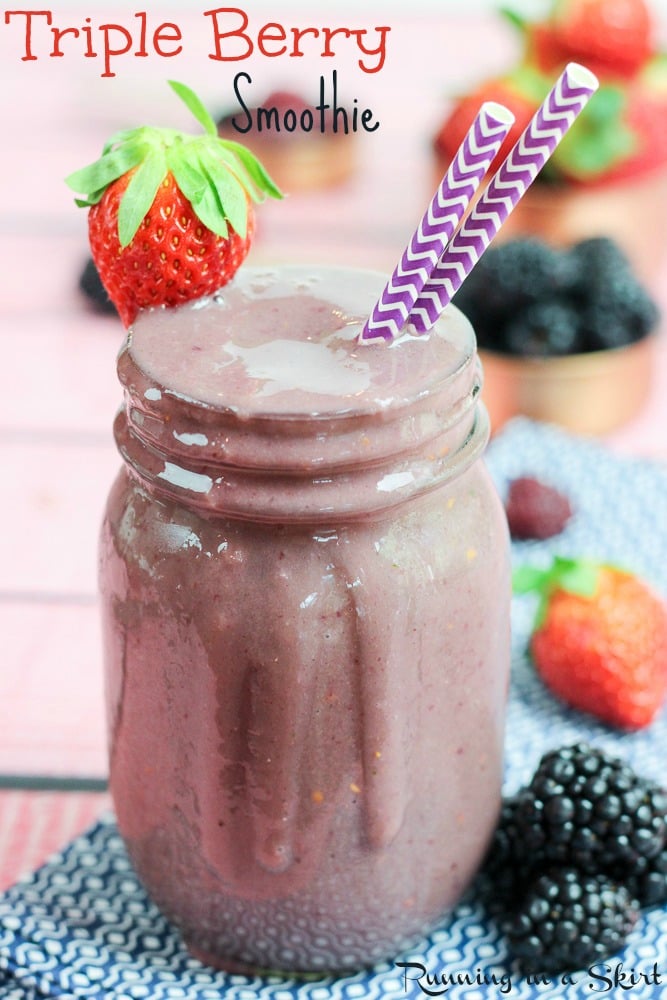 If you haven't added ginger to your smoothies yet, you are missing out. Adding ginger gives an irresistible bite to my Pineapple Ginger Smoothie. Ginger is great for inflammation and a wonderful addition to your diet.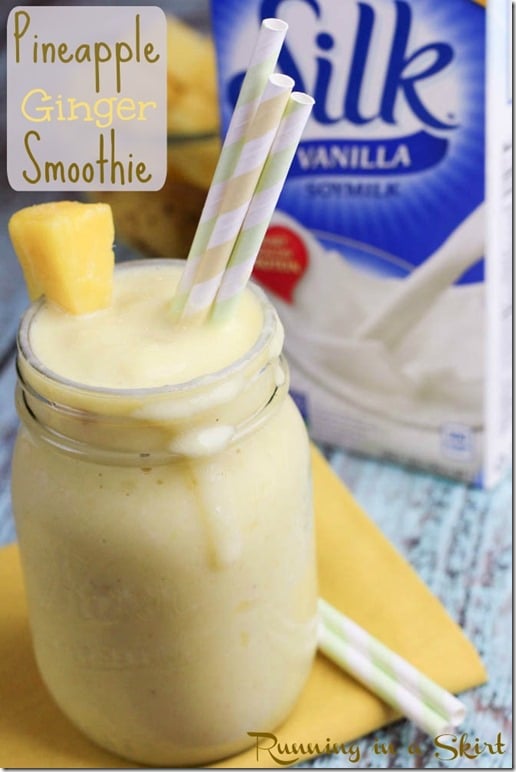 Here's another fun layered smoothie try! My Strawberry Mango Layered Smoothie has a layer of delicious mango and strawberry. The strawberry layer has some hidden greens making this a perfect healthy smoothie idea.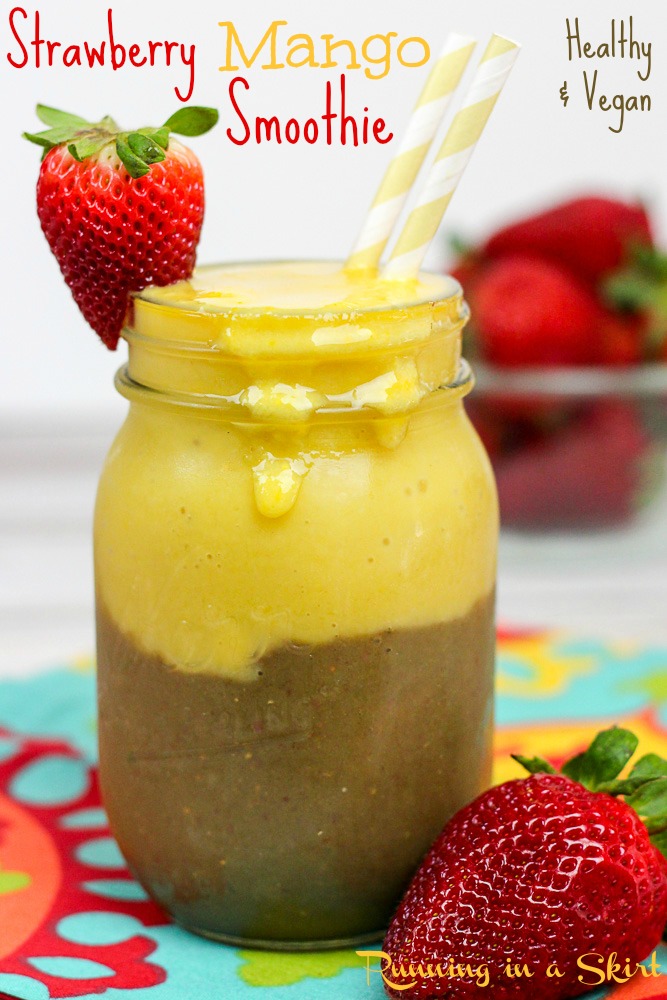 This smoothie is another dessert-inspired favorite. My Healthy Banana Pudding Smoothie has creamy banana, greek yogurt, cinnamon, and vanilla... plus a few tasty vanilla wafers!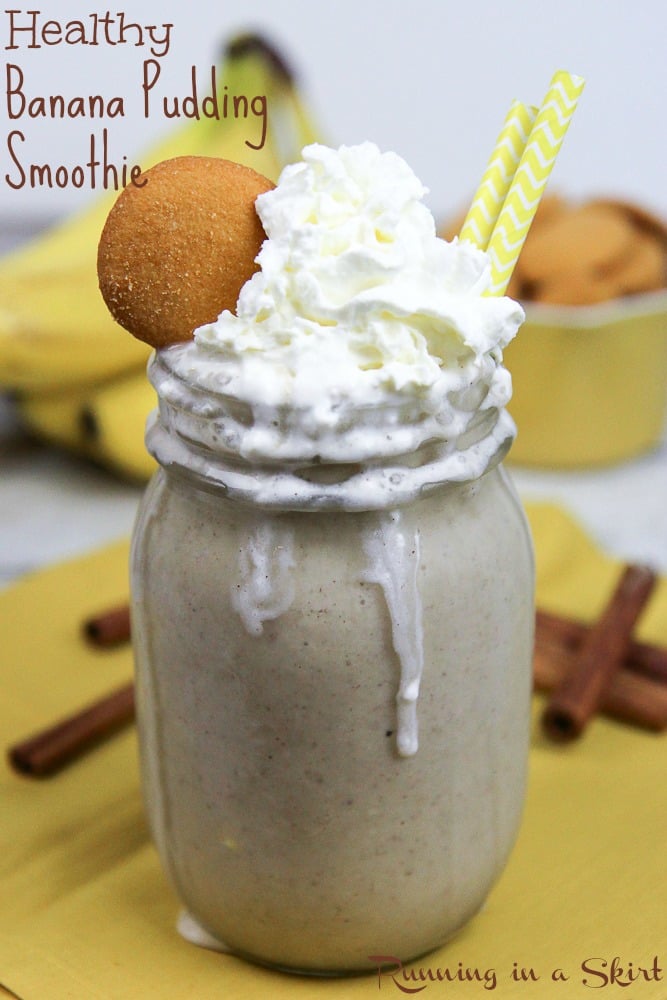 Looking for a more filling smoothie? My Blueberry Oatmeal Smoothie has oatmeal, chia seeds, and greek yogurt in it to make it creamy and filling.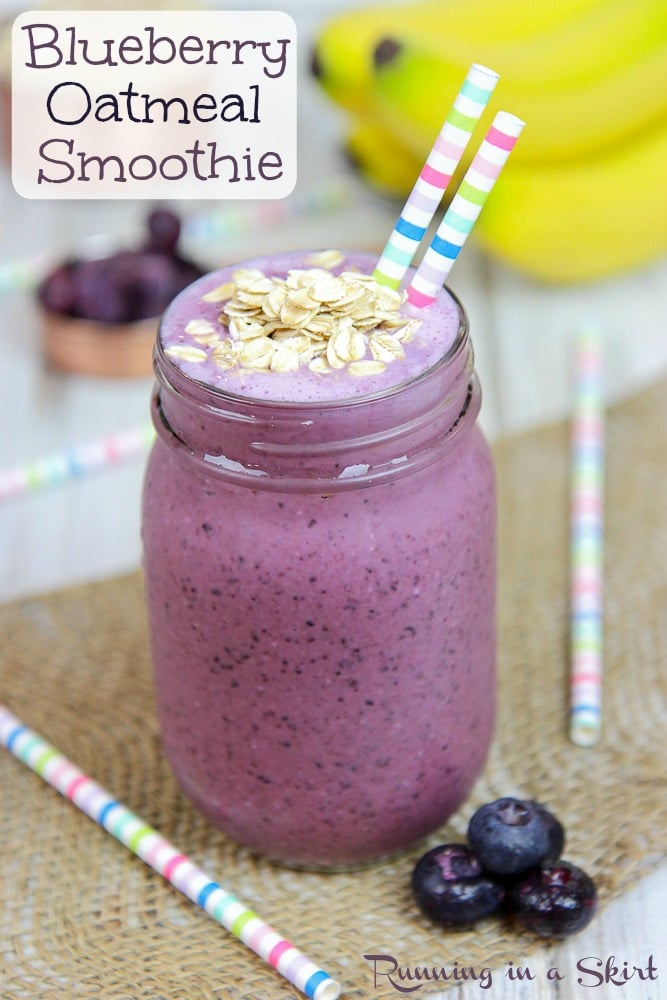 Here's another out-of-the-box smoothie idea. My Strawberry Basil Smoothie recipe features the unexpected flavor of fresh garden basil. The lightly floral basil pairs perfectly with the sweet berries and creamy yogurt in this healthy smoothie recipe.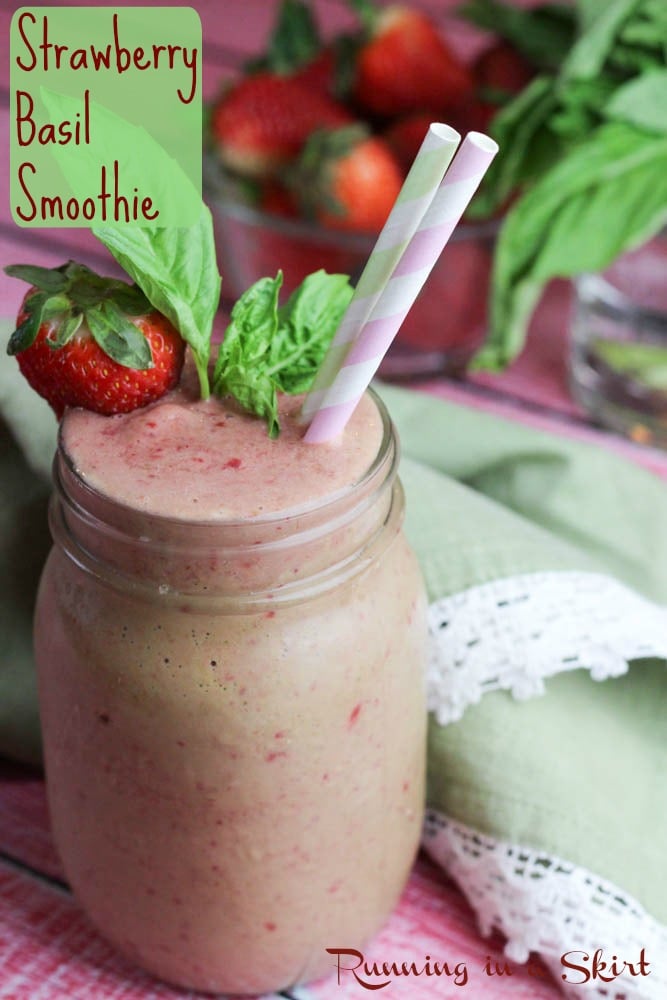 How much fun is this?! My Healthy Unicorn Smoothie is tasty, festive, and delicious! It features frozen berries, almond milk, and rainbow toppings.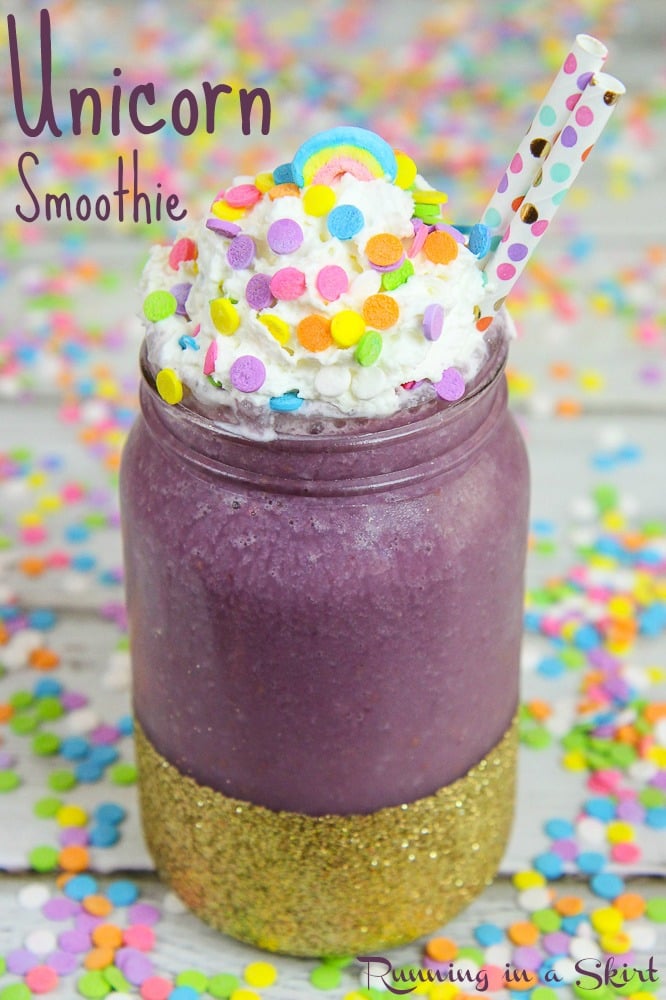 This healthy dessert-inspired Chocolate Covered Strawberry Smoothie is made with just five ingredients! The combination of cocoa powder and frozen strawberries are reminiscent of this favorite sweet treat. So good and surprisingly easy to make.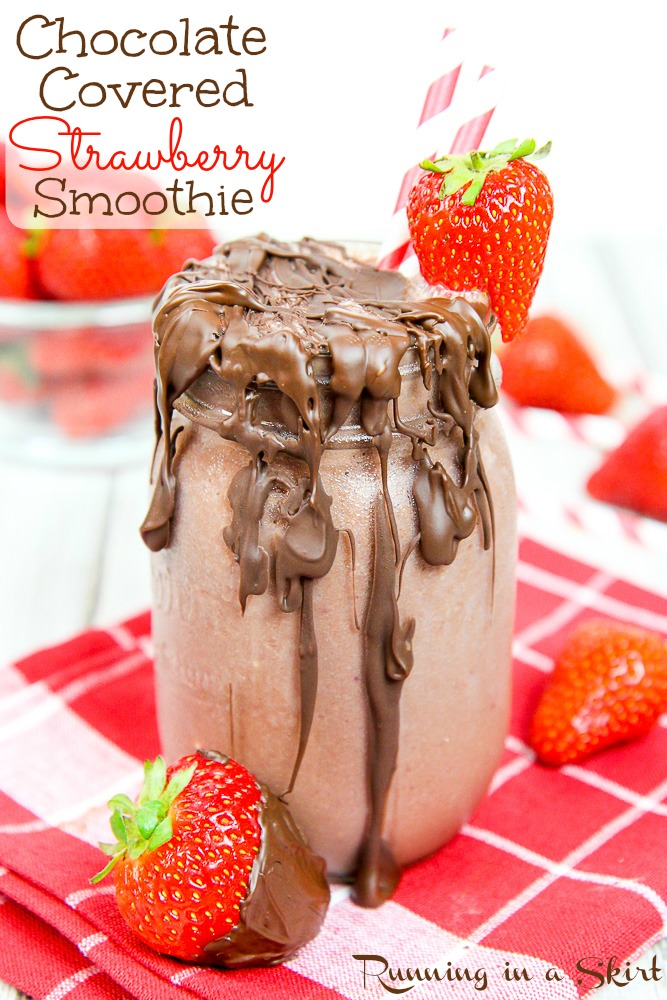 I hope you enjoy these healthy smoothie ideas. To make any of these smoothies protein smoothies, add a scoop of your favorite protein powder.
From green smoothies, fruit smoothies, and even breakfast smoothies.... the possibilities are endless!
Other Healthy Smoothies to Love for the Holidays:
If you make these recipes, I'd love to hear what you think! Leave a comment and a star rating ★ below. Make sure to follow me on Instagram, Pinterest, and Facebook too!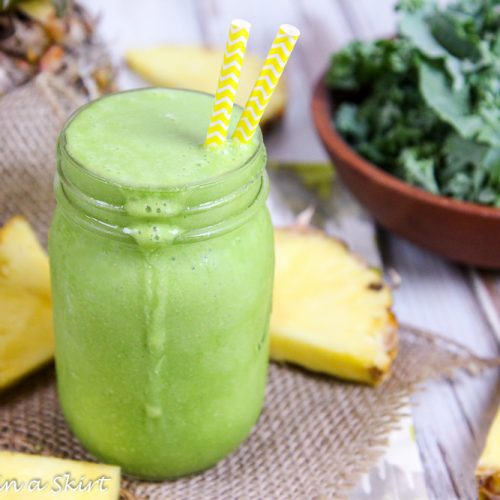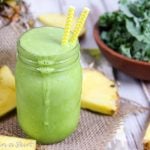 Basic Healthy Smoothie Recipe
This is the basic healthy smoothie recipe that you can use as a template to make any smoothie you'd like!
Ingredients
1

cup

frozen fruit

1

small frozen banana

1

handful

greens - kale or spinach

¾

cup

liquid or your choice (coconut milk, almond milk, ect)
Notes
I calculated the nutrition facts for this recipe with strawberries, kale, and almond milk.  This makes 2 small smoothies or one larger one.
If you don't like banana substitute any other frozen fruit you do like.
To make this a protein smoothie add a scoop of your favorite protein powder.
Nutrition
Calories:
97
kcal
Carbohydrates:
21
g
Protein:
2
g
Fat:
2
g
Saturated Fat:
1
g
Sodium:
129
mg
Potassium:
402
mg
Fiber:
3
g
Sugar:
11
g
Vitamin A:
1686
IU
Vitamin C:
67
mg
Calcium:
149
mg
Iron:
1
mg
Pin for later!