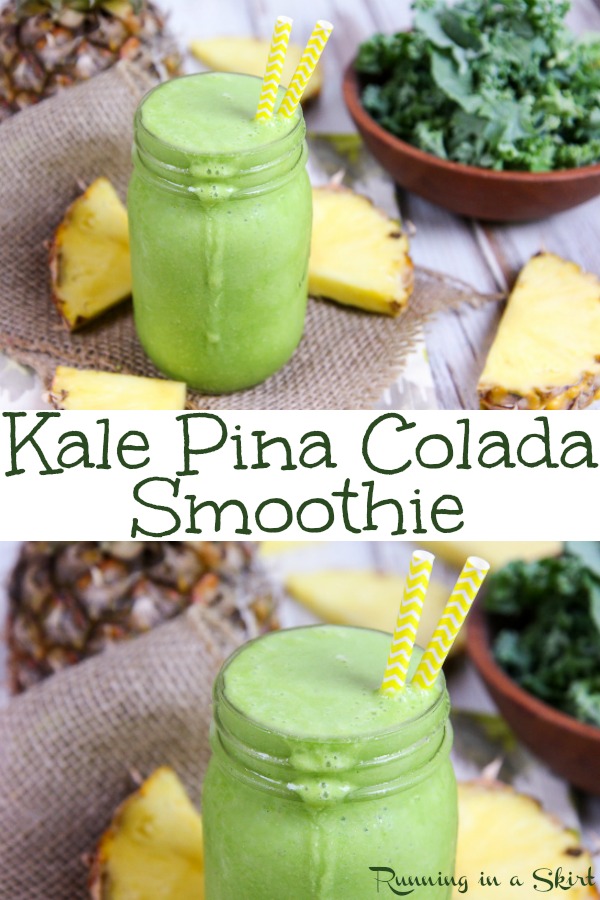 Tired of winter? Get a taste of warmer days with my Kale Pina Colada Smoothie recipe!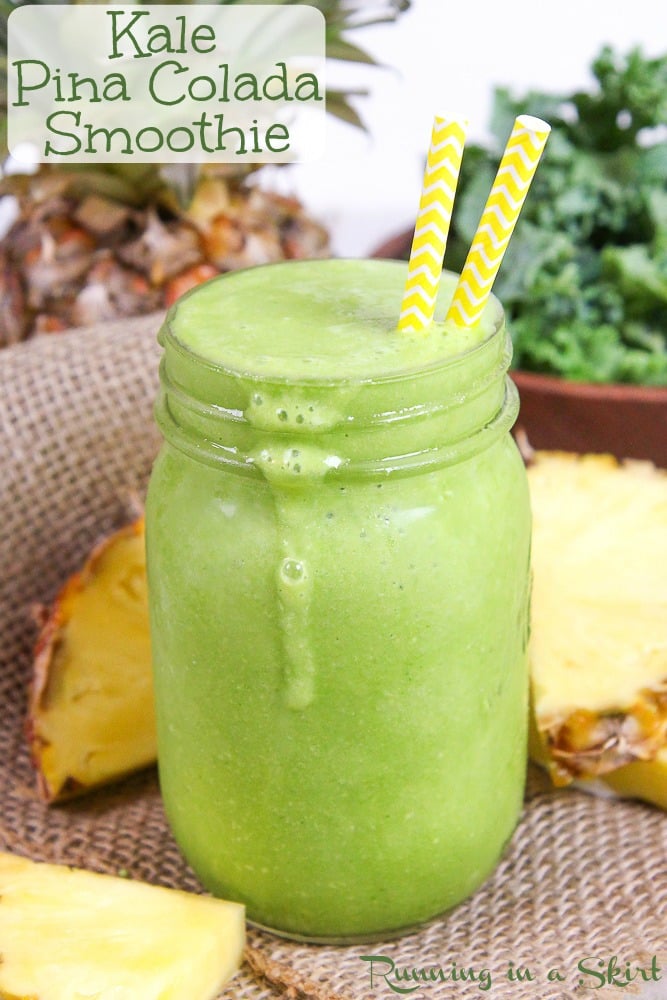 Hi guys!
I'm officially over winter. If your weather has been anything like Asheville's in the past few weeks you are probably sick of gray skies, cold and rain too. And I know that many of you who live North of me have had it so much worse with all kinds of snow instead of cold and freezing rain. It seems like every year around this time I wonder why I ever moved away from Florida especially when I look at my Dad's forecast and it's in the 80's. I find myself listening to way too much Kenny Chesney and dreaming of long summer days at the beach.
Luckily, I do actually LOVE living here despite the gloomy February, but I really need a few tropical pick me ups this time of year. I decided to make us all a fun drink/snack to get us through these last few weeks of my least favorite season.
My Kale Pina Colada Smoothie recipe is like a perfectly tanned day at the beach in summer... but in a completely healthy package!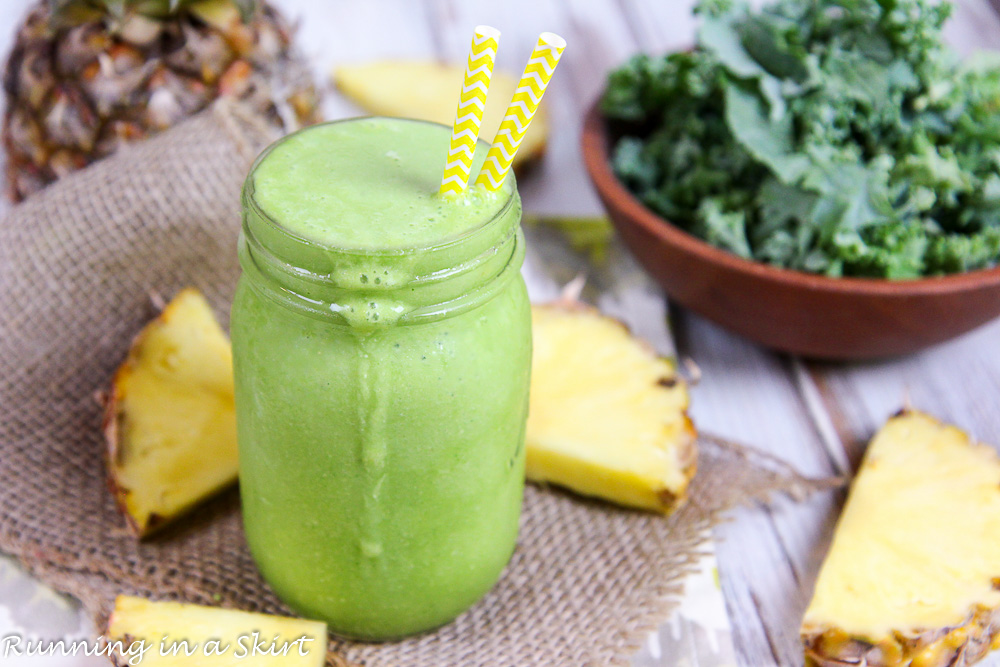 Why you'll love my Kale Pina Colada Smoothie recipe...
This smoothie is actually inspired by one of my favorite smoothies at a local smoothie shop called a Pina-kale-ada. My version is packed with fruity pineapple, coconut milk AND some actual coconut flakes to bring even more tropical flavor.
You can really taste the pina colada in this!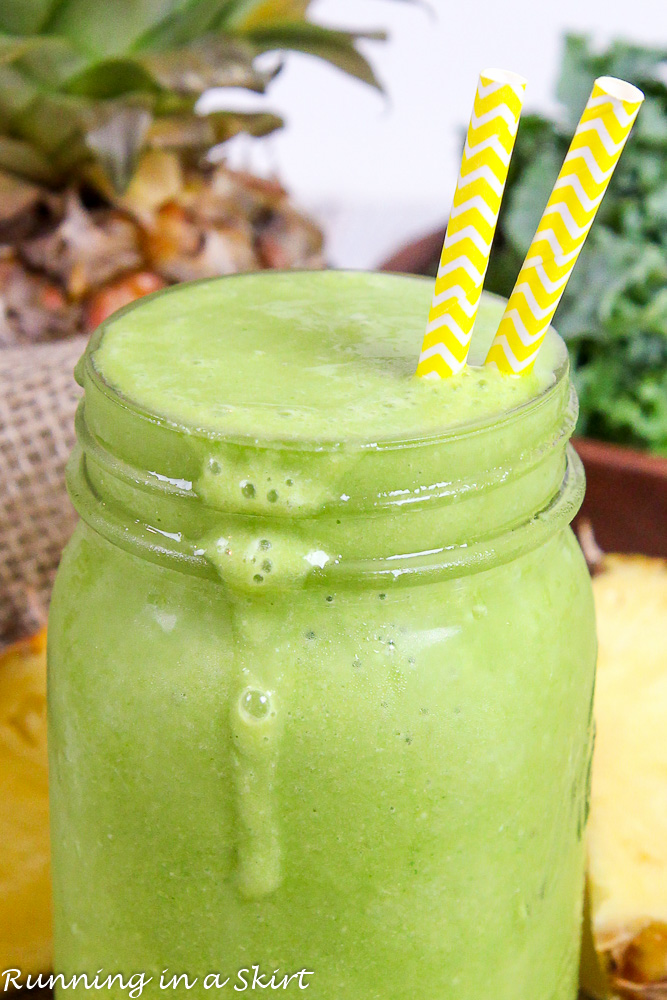 Like a lot of smoothies, the base is a banana because that gives the Kale Pina Colada Smoothie recipe substance and makes it really creamy and smooth. It also ads a lot of vitamins like potassium, magnesium and vitamin C to the drink!
If bananas aren't your thing, you hardly taste it... so don't knock it before you try it. 🙂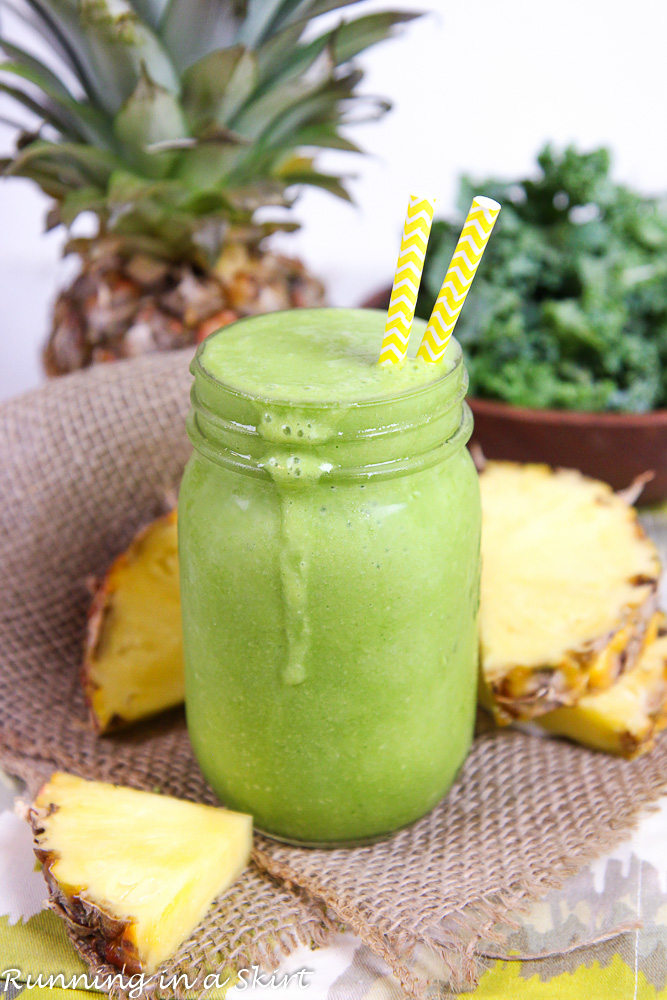 The kale in my Kale Pina Colada Smoothie recipe packs in more nutrition and is the perfect way to sneak in your greens. Kale is actually one of the most nutrient-dense foods on the planet and is also filled to the brim with Vitamin A, Vitamin K, Vitamin C, and Vitamin B6 just to name a few.
I think the pineapple and coconut totally mask the kale flavor so other than the green color this really doesn't taste like a traditional green smoothie.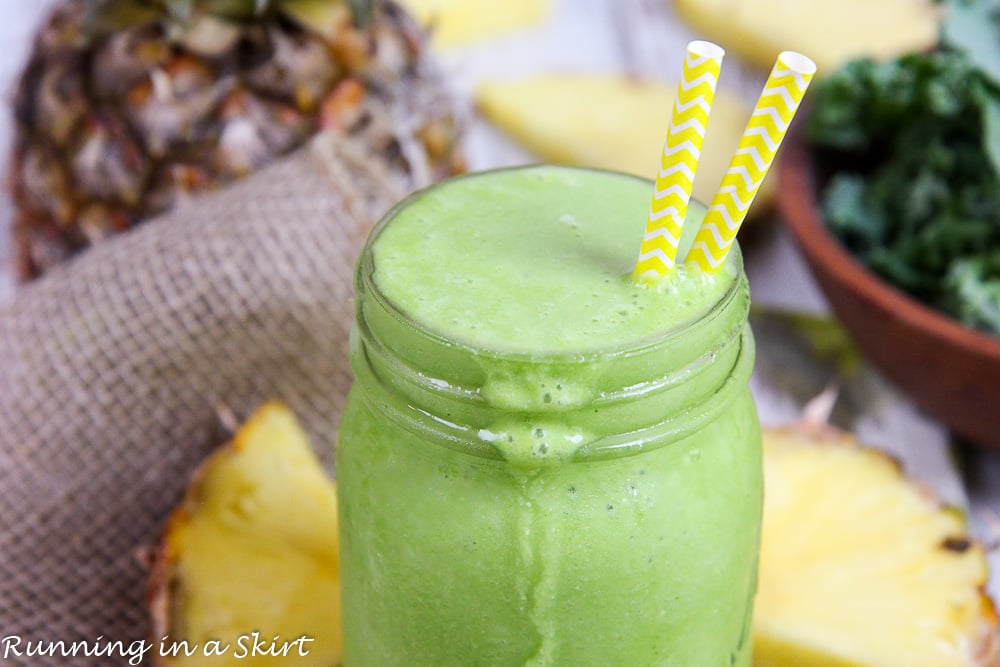 My Kale Pina Colada Smoothie recipe has all sorts of hidden goodness BUT still tastes like a day at the beach. So find a warm spot in the house, get cozy, drink up and dream of a new season.
And for those of you who may be counting... spring is only 23 days away!
Also try...
Pin for later!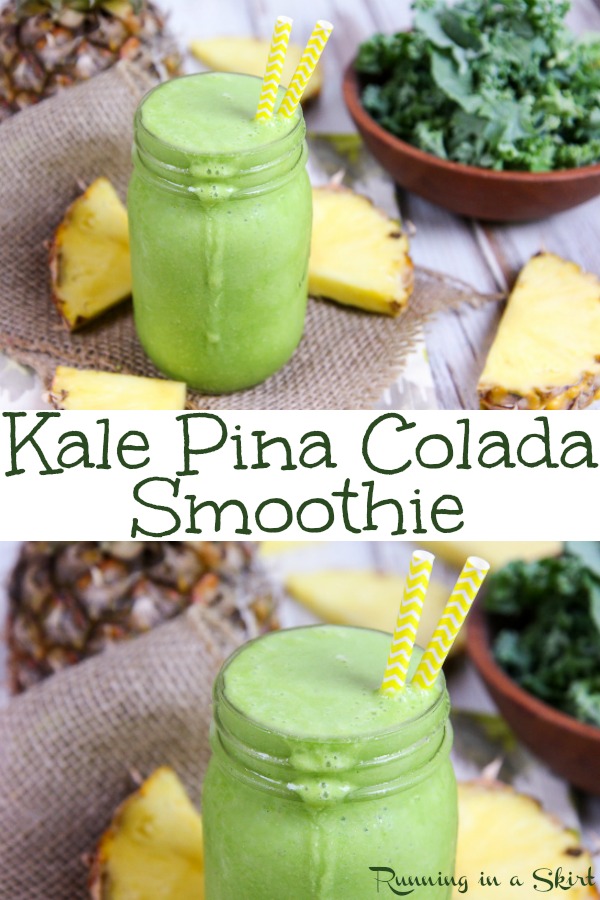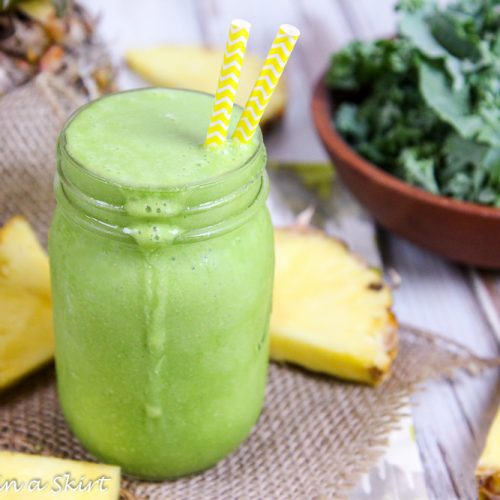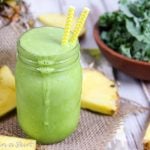 Kale Pina Colada Smoothie recipe
The perfect green smoothie! My Kale Pina Colada Smoothie recipe tastes amazing and is good for you.
Ingredients
1

cup

kale

1

frozen banana

1

cup

pineapple

2

tablespoons

unsweetened coconut flakes

1

cup

coconut milk
Instructions
Put all the ingredients in a blender and mix until smooth!
Nutrition
Calories:
355
kcal
Carbohydrates:
65
g
Protein:
6
g
Fat:
12
g
Saturated Fat:
10
g
Sodium:
32
mg
Potassium:
986
mg
Fiber:
8
g
Sugar:
38
g
Vitamin A:
6865
IU
Vitamin C:
170
mg
Calcium:
220
mg
Iron:
2
mg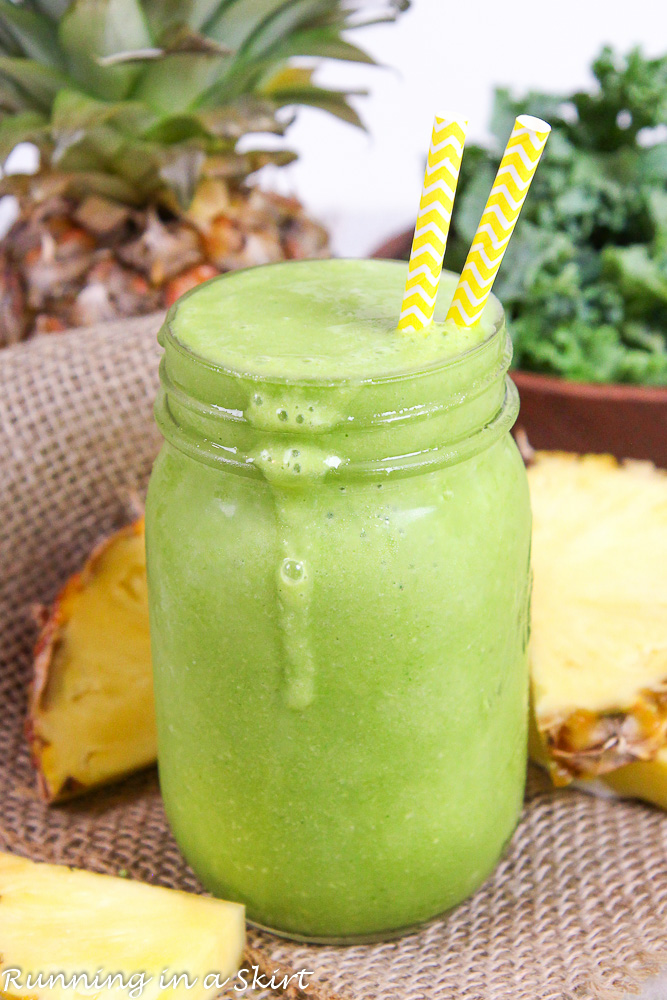 Your turn!
Are you ready for spring?