Check out some of my top recipes to make for your vegetarian Thanksgiving! Turkey or not these are some of the best sides out there!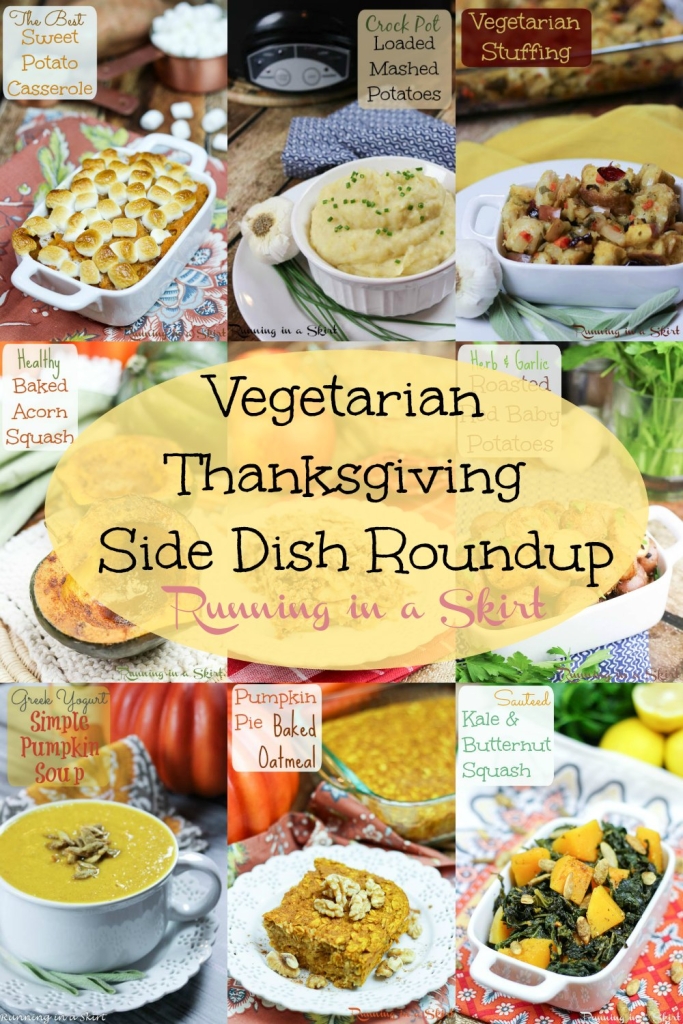 Happy Thursday, dear readers! Thanksgiving is officially a week away- yikes!
I thought I'd share a fun roundup this year to help you with your Thanksgiving meal planning. These are some of the yummiest side dishes on Running in a Skirt that are perfect for Thanksgiving. They just all happen to be vegetarian, because I don't make anything for the blog that I don't eat myself 🙂
Enjoy!
Vegetarian Thanksgiving Side Dishes
Soups & Salads
Crock Pot Roasted Butternut Squash Soup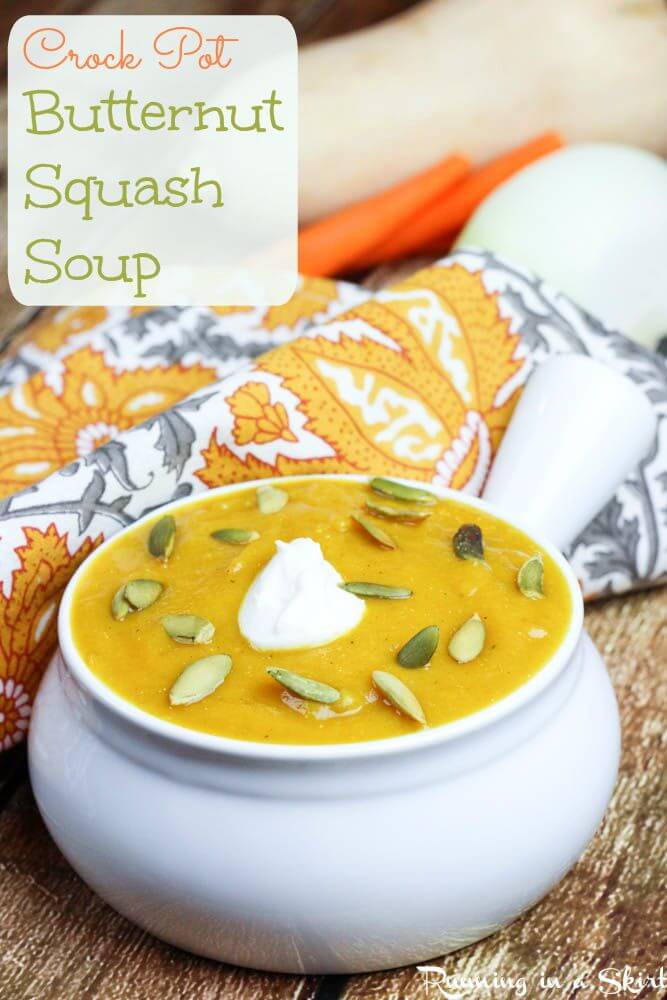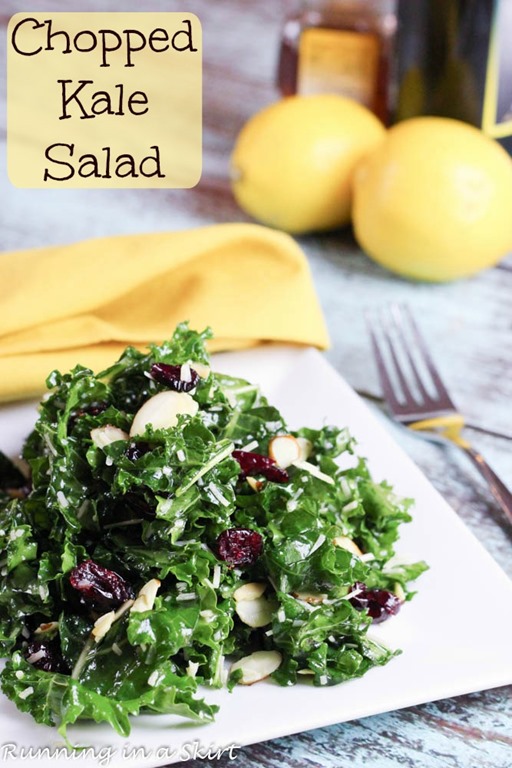 Simple Pumpkin Soup with Greek Yogurt
Sides
Mom's Best Sweet Potato Casserole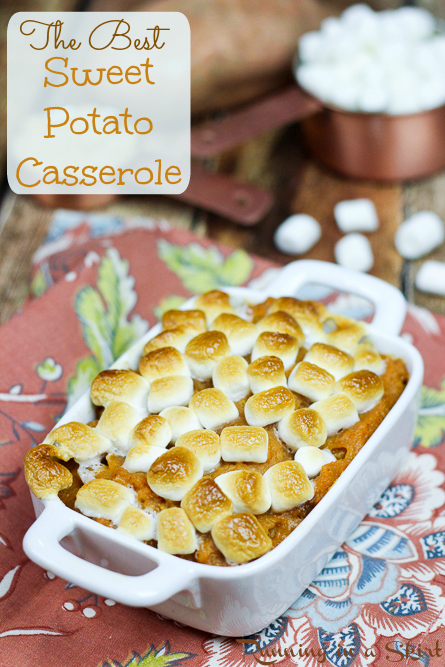 Apple and Sage Vegetarian Stuffing (featured on Huffington post!)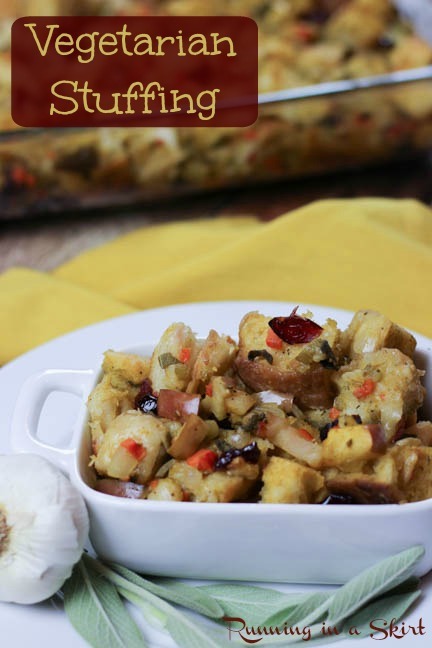 Crock Pot Loaded Mashed Potatoes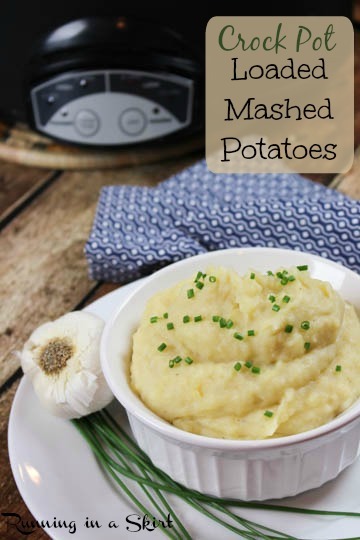 Skinny Southern Pimento Cheese
Honey Balsamic Rainbow Carrots
Roasted Brussels Sprouts with garlic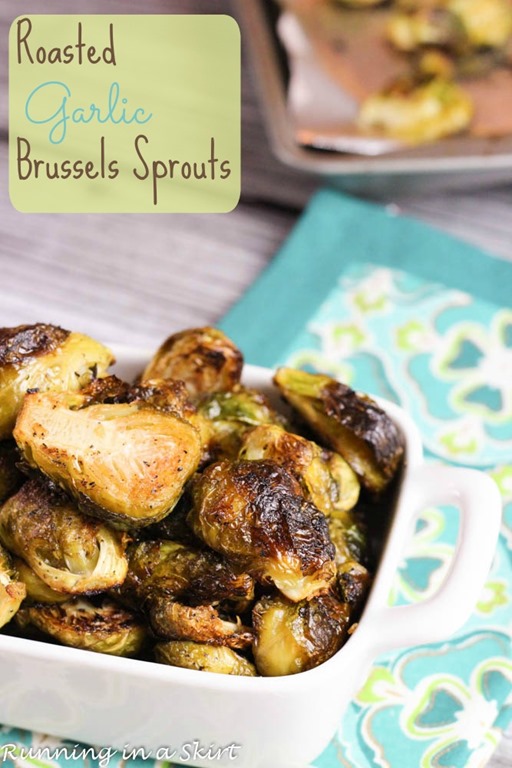 Kale and Butternut Squash Saute (publishing soon!!)
Parmesan Garlic Mashed Cauliflower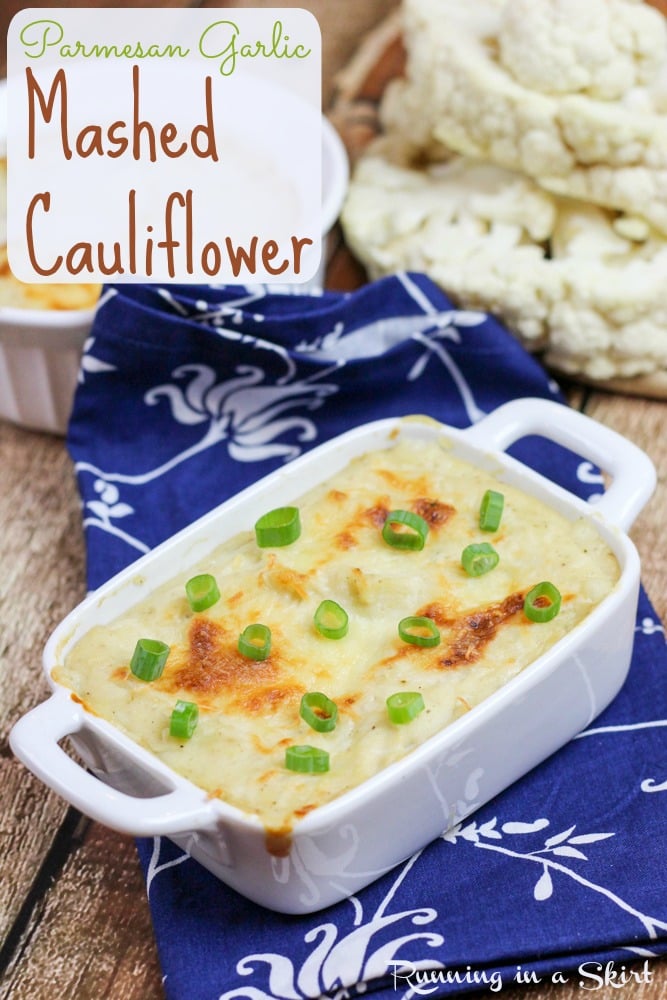 Roasted Lemon Parmesan Broccoli
Tomato, Roasted Red Pepper and Goat Cheese Portobello Mushrooms
Herb and Garlic Roasted Baby Potatoes
Healthier Greek Yogurt Chocolate Chip Pumpkin Bread
Happy cooking!
Great to see you today! Tomorrows Fashion Friday and I'm sharing a dress that is great for holiday travel.
Thinking Out Load about Thanksgiving today. Thanks for the linkup Amanda.
I'm linking up with: Meatless Monday with Tina and Deborah, Meatless Monday with Annmarie, Delicious Dish Tuesday, What's Cookin' Wednesday, Full Plate Thursday with Miz Helen, FoodFriDIY, Foodie Friday, and the Weekend Potluck. Thanks so much ladies for the link up parties!
Your turn!
What is your favorite Thanksgiving recipe?
Have you started getting ready for Thanksgiving yet?