We are back from a lovely week on Hilton Head Island. I say it yearly, but Hilton Head is my happy place. I adore this little island with all my heart and am so grateful for every time we get to spend some quality time there. We've made so many family memories there and it's nice to be able to take the boys back to the same place, especially now that they are remembering year to year.
I'm planning several more official travel posts in the next few weeks, but for now, I wanted to share some of my favorite photos from the trip.
Top 15 Favorite Moments - Hilton Head 2023
One of the highlights of this trip was we were able to do some things that the boys had been too young to do before! The first was climbing the lighthouse. It wasn't on my radar to try with them yet, but they asked about going up top and we discovered it wasn't too far, so we gave it a try. They made it the entire way without any complaints and were super excited to see up top.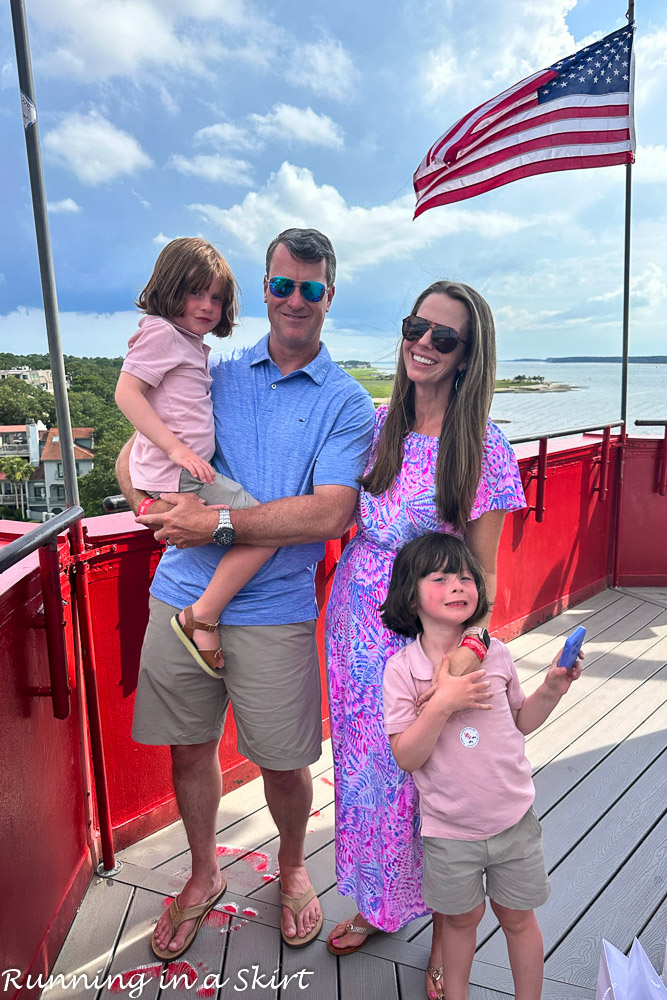 We also got to eat a fancy family dinner at the lighthouse restaurant, which the boys did great at too.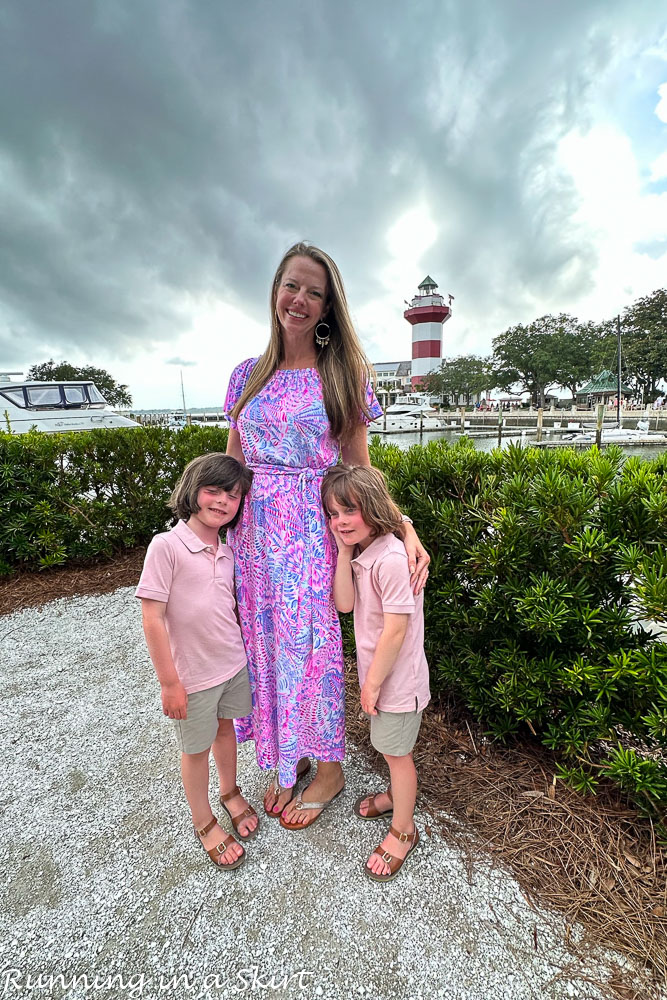 The other family first for us this trip was renting bikes! The boys have gotten really good at their bikes since we got them for Christmas and we rented them similar ones at the beach. They LOVED it and we even rode them to lunch one day. It was so much fun!
For many years we were so tied to a stroller and naps, that a lot of our vacation was spent in the condo, so it was so refreshing to be able to not just ditch the stroller, but also ride bikes. I had to really take in how much things have changed in a few short years.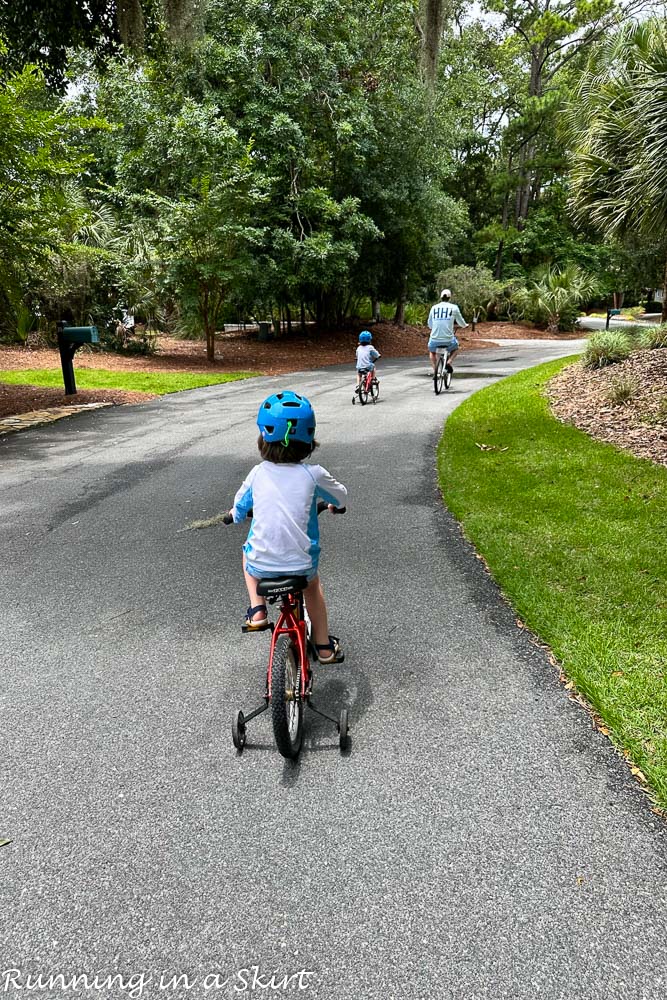 The other huge highlight of the trip was taking the boys on the Pirates of the Hilton Head Boat ride. The boy's LOVED it and I think they thought they were on a pirate ship. I'd been eyeing doing the pirate ship ride for so long- even when I was just hoping to have kids- and I was so happy to finally be able to take them on it.

I made a little video and tagged the company on Instagram if we were curious about it. It was so cute and I can't rave about it enough. And yes, those are water cannons for the kids to soak a pirate.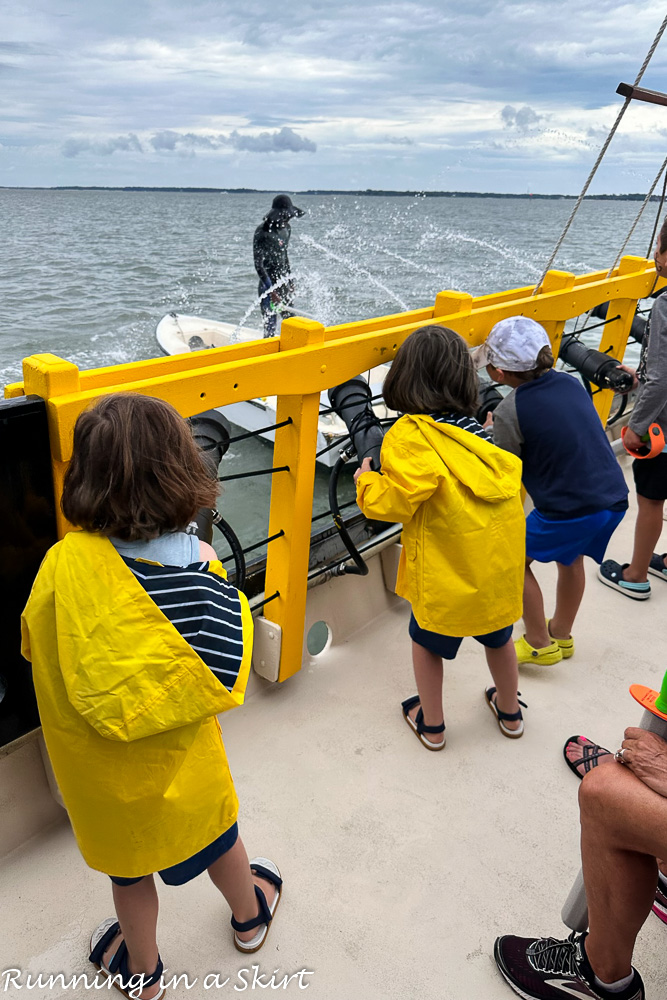 We also did a lot of beach and pool time. We got lucky with some incredible tide pools to play in this time around.
These twins love the beach!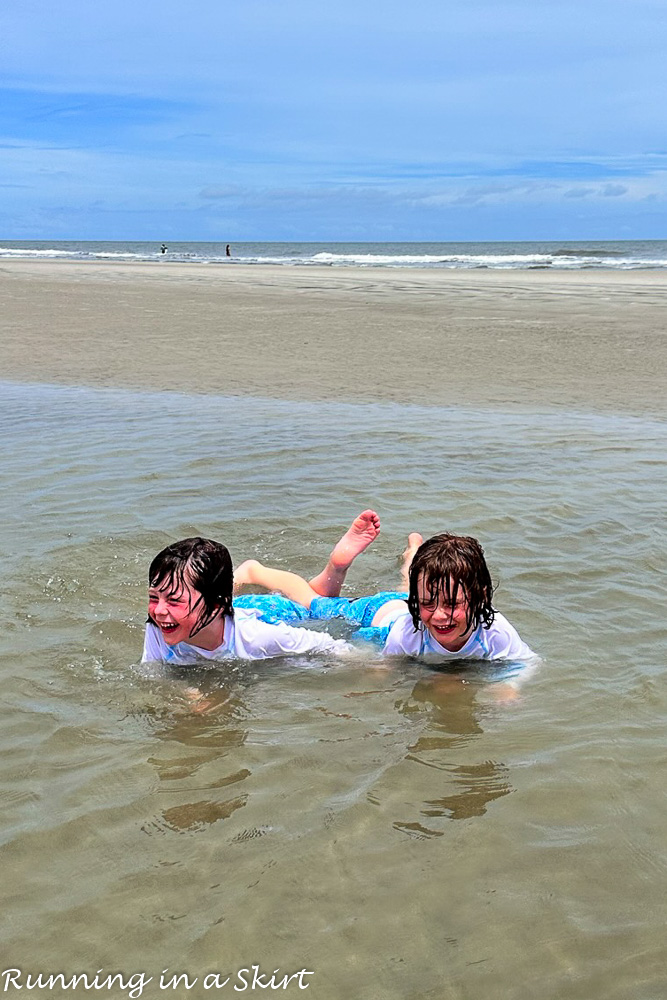 Here's Jackson.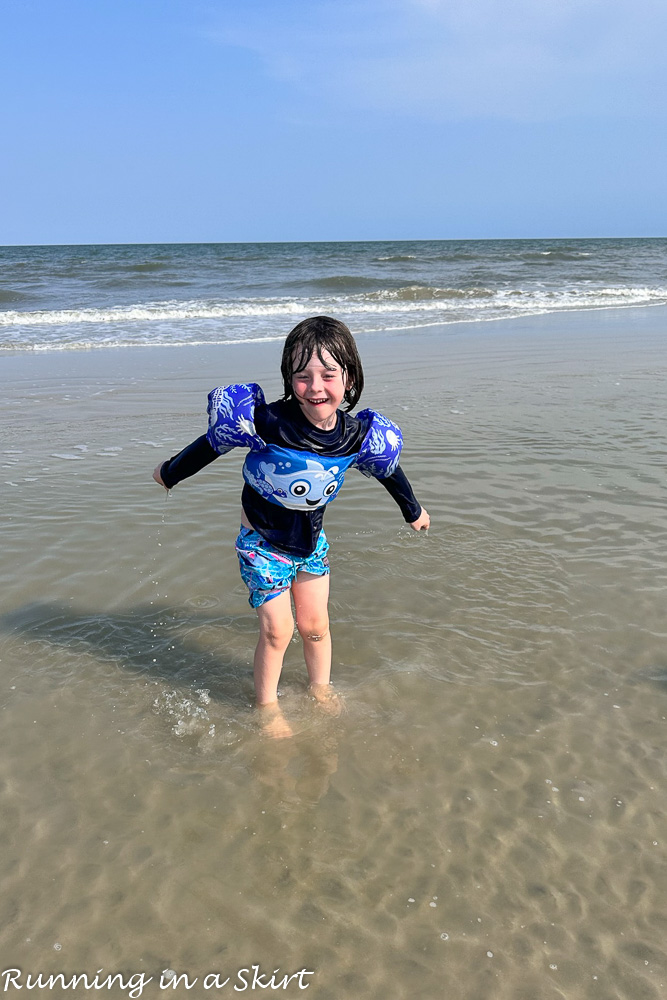 And here's Hunter.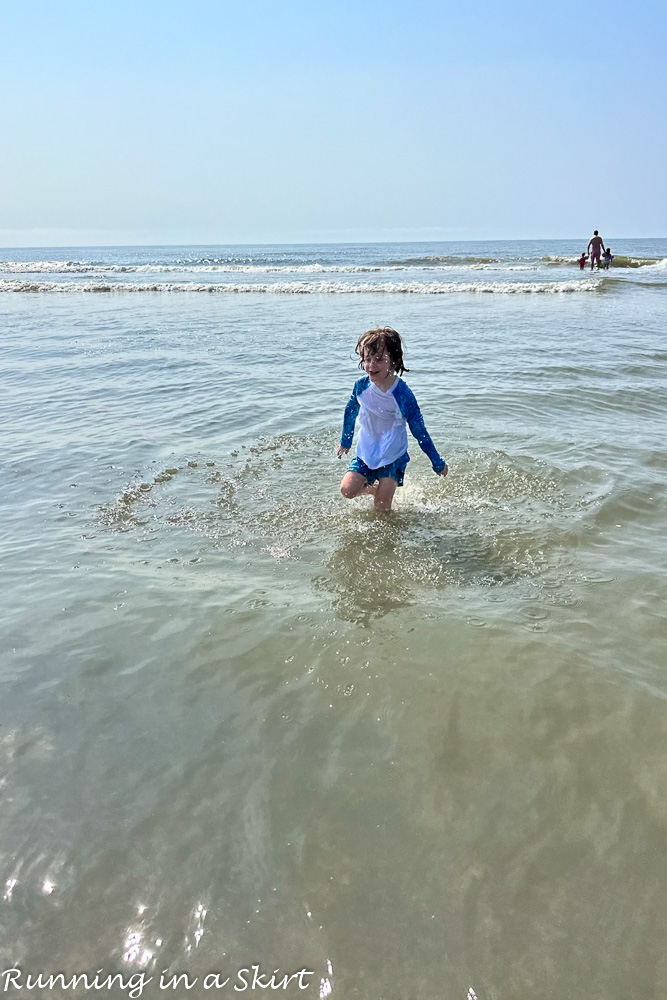 The tide was also perfect for running, splashing, and floating.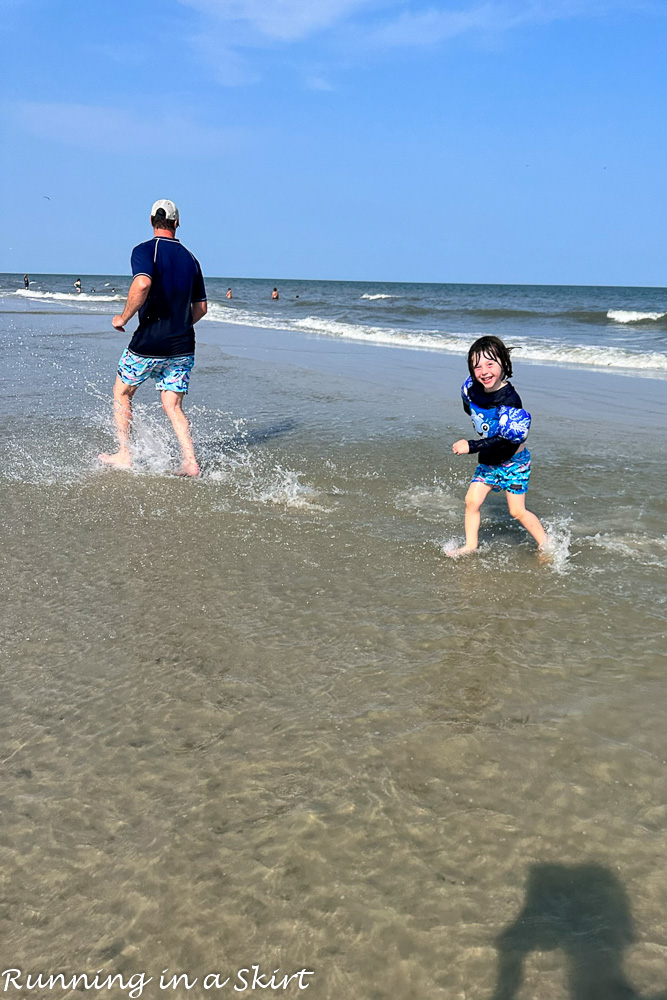 Lots and lots of running. 🙂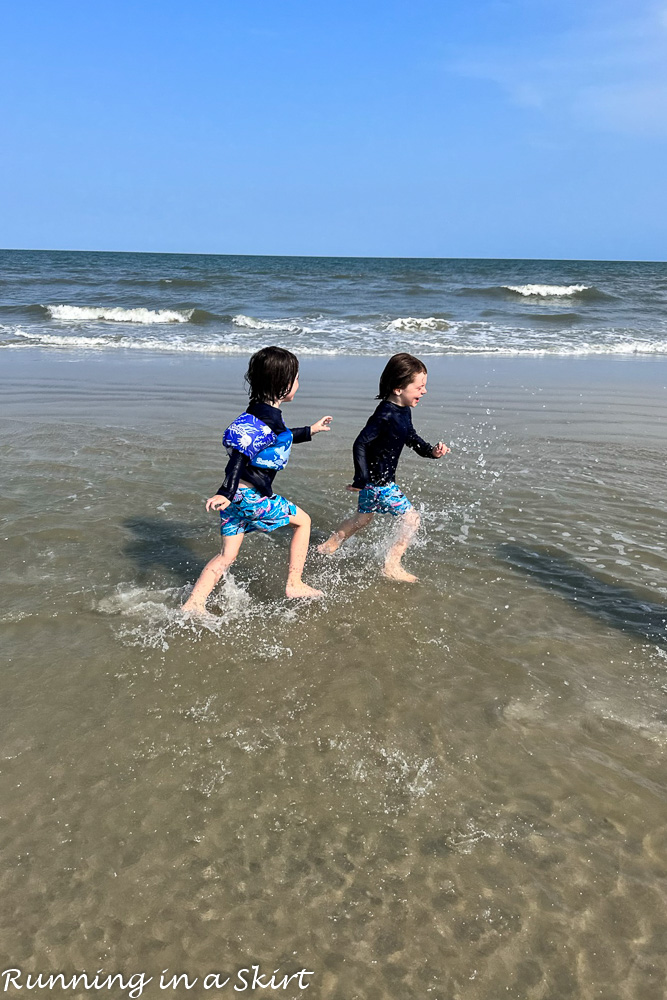 They also did the occasional lounging.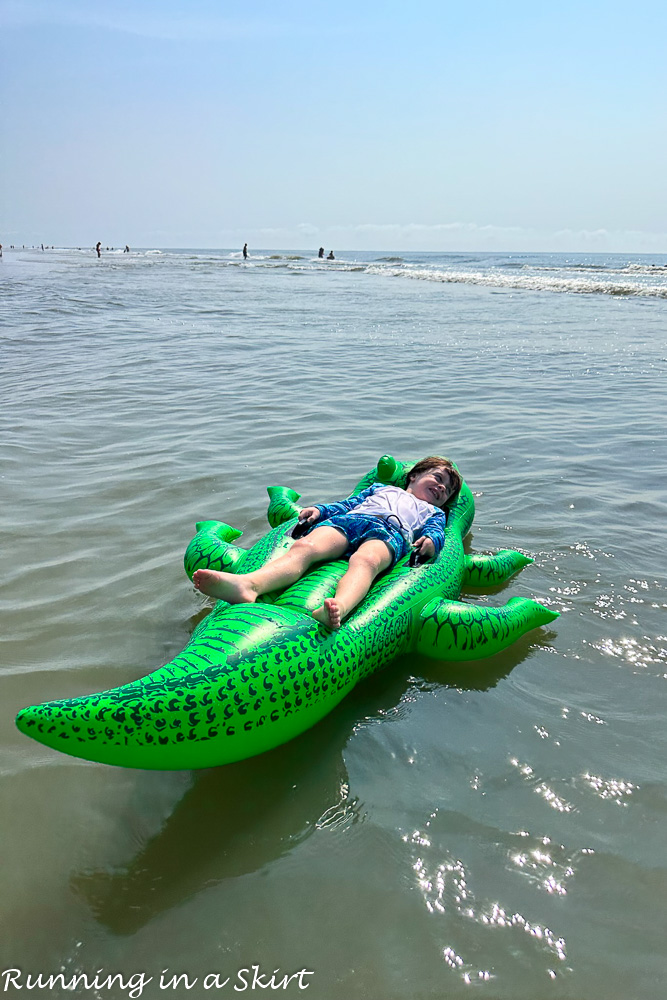 These alligators were the favorite toy of this beach trip.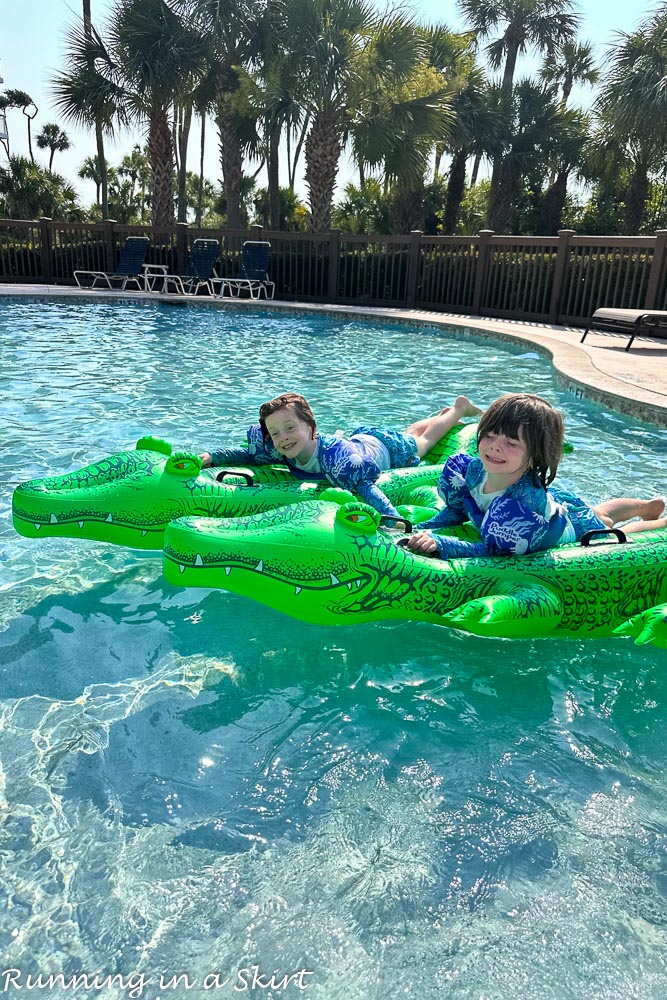 And I'll finish things off with the best family photo of the trip from our annual dinner The Salty Dog. We announced to our family that we were having twins with a pair of Salty Dog onesies, so it once again feels a bit nostalgic to make the trip down to South Beach each year.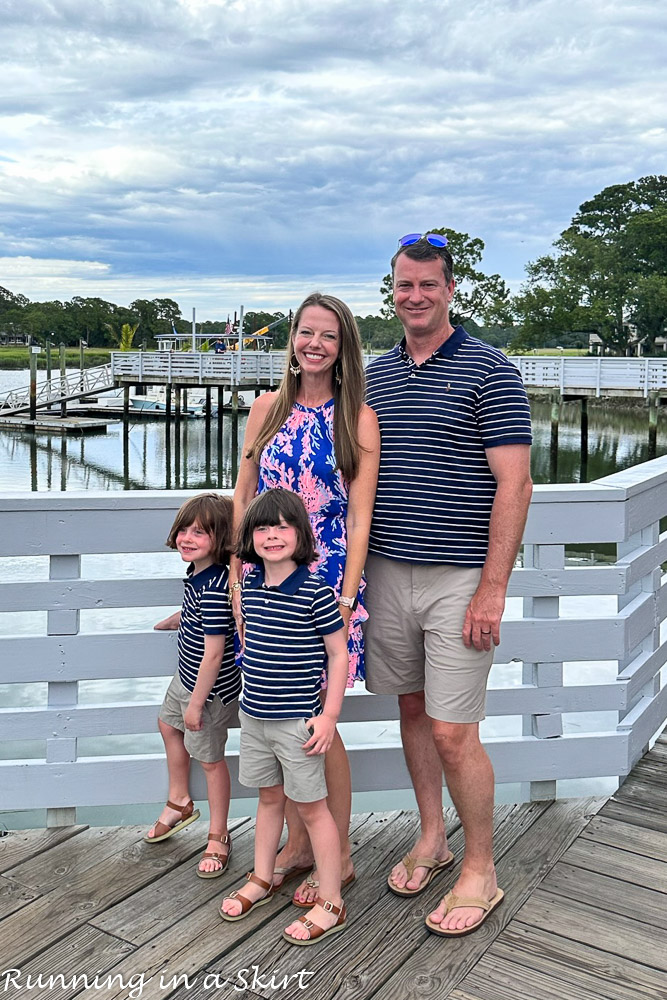 What a wonderful trip! Look for more Hilton Head travel posts coming up soon. I'm going to refresh my post on Hilton Head Restaurants and share a special post on Things to Do at Hilton Head with Kids... since now I'm a pro. 🙂
Have a blessed weekend friends! Enjoy the 4th of July.
More Hilton Head Travel Information: