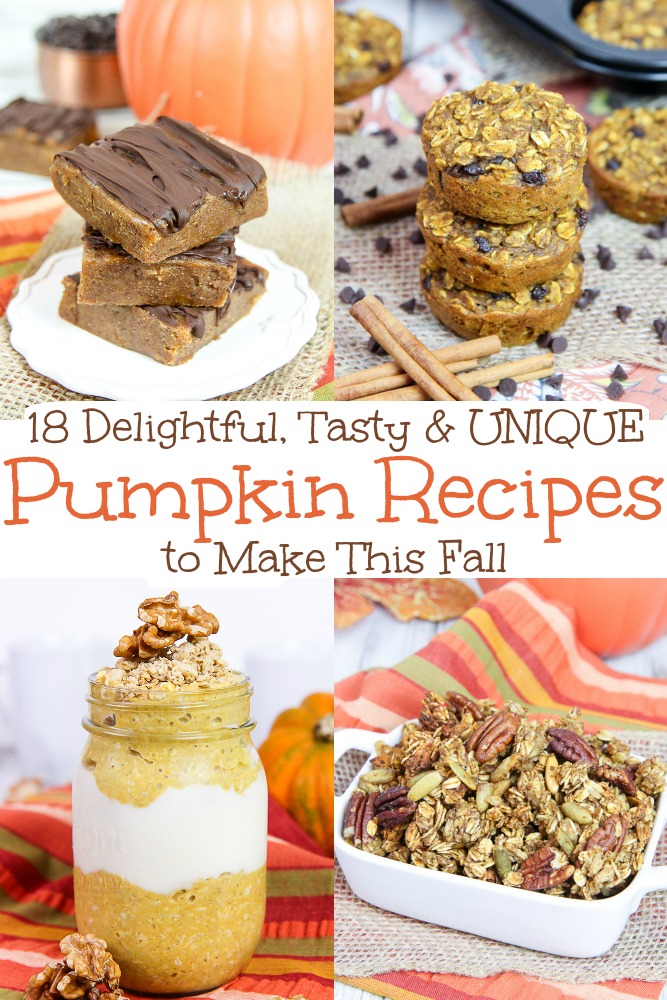 Get ready for pumpkin season with these healthy pumpkin recipes for fall! You are going to love all 18 of these fun, unique and tasty ideas.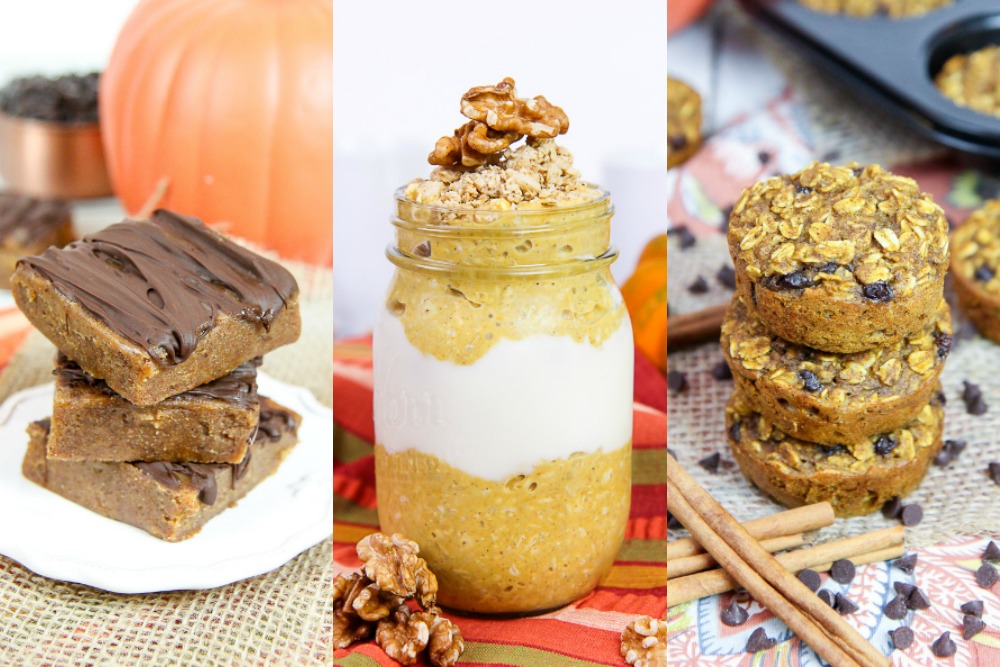 Hi guys!
While we're still hanging onto warmer temperatures in the mountains, it finally feels like fall is creeping in. On my runs, I'm noticing the first few leaves start to change and we've had a few mornings that have felt a little less muggy. I feel like it's finally time to break out the pumpkin.
Over the years I've had a lot of fun creating tasty and unique pumpkin recipes for fall for Running in a Skirt... in fact, some of these recipe ideas date back to 2014! I enjoy coming up with recipes that may surprise you and putting my own healthier spin on ones you may love. This little collection of recipes is basically my blogs ode to all things pumpkin. All 18 of the delicious pumpkin recipes I've created since I started this site.
I've divided the recipes into breakfast recipes, snack ideas, dinner recipes, and sweets/desserts. All of these are simple, healthy and delightfully pumpkin-y. Many feature my favorite pumpkin combo... pumpkin and chocolate!
Give a few of them a try this year and let me know what you think.
18 Healthy Pumpkin Recipes for Fall
Breakfast
Chocolate Chip Pumpkin Baked Oatmeal Cups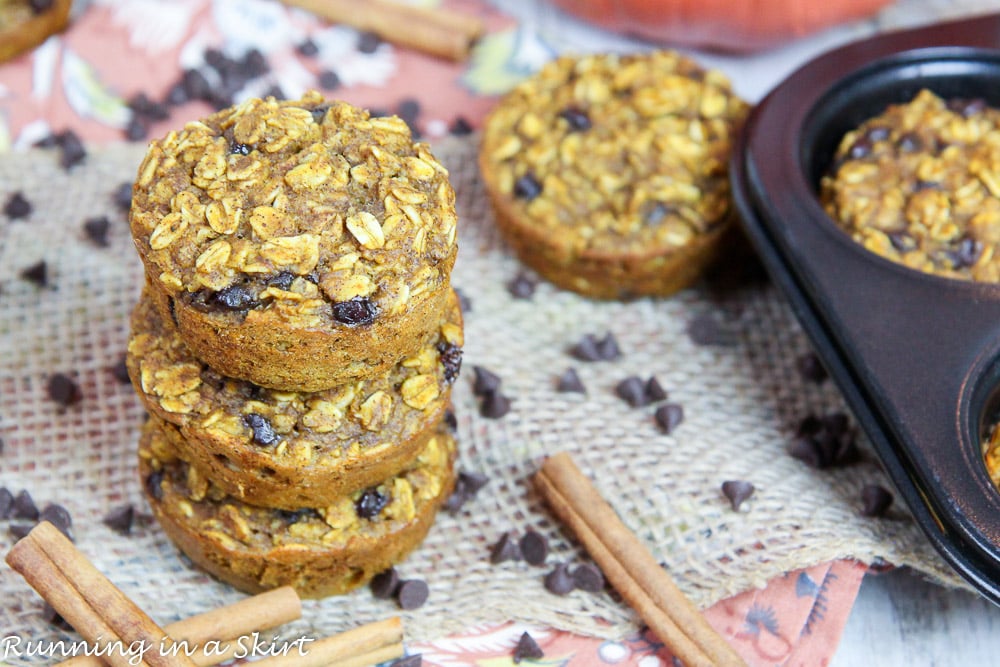 Healthier Crock Pot Pumpkin French Toast
Crock Pot Pumpkin Spice Granola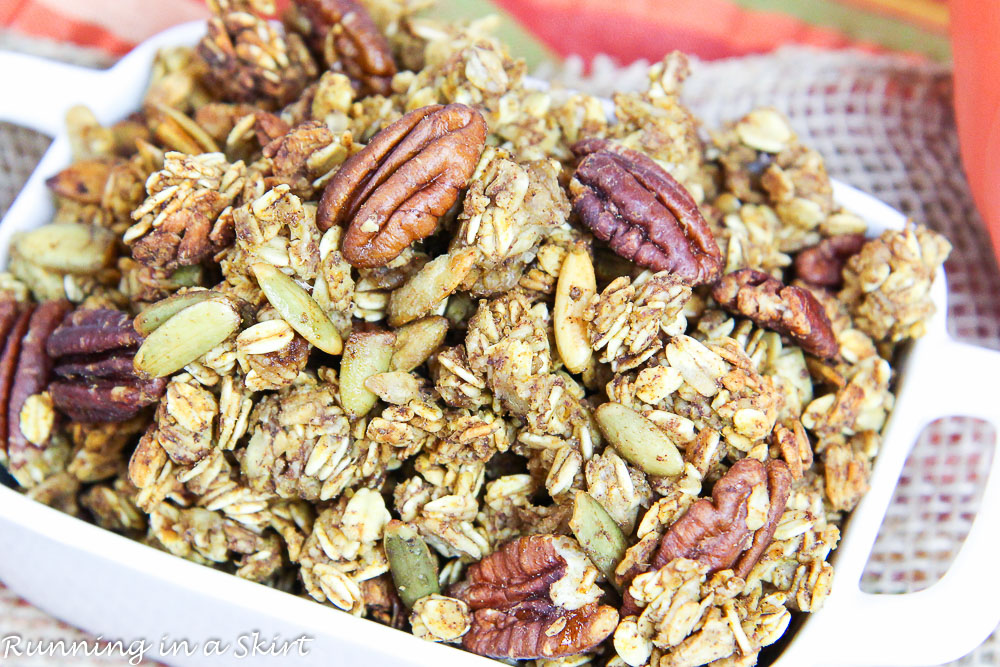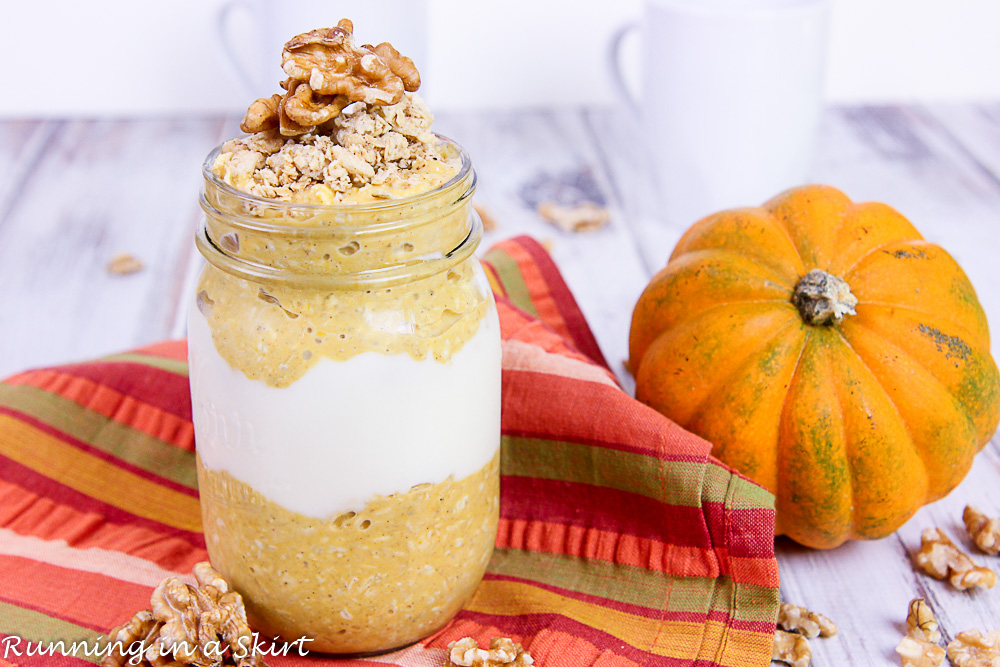 Crock Pot Pumpkin Pie Steel Cut Oats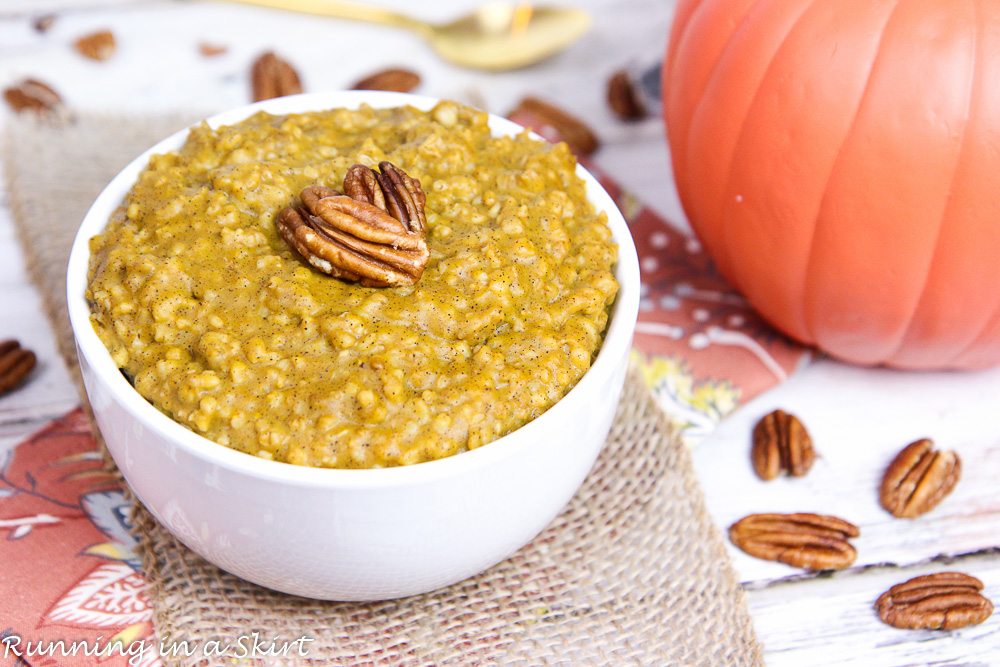 Super Fluffy Simple Pumpkin Pancakes
Snacks
Healthy Crock Pot Apple Pumpkin Butter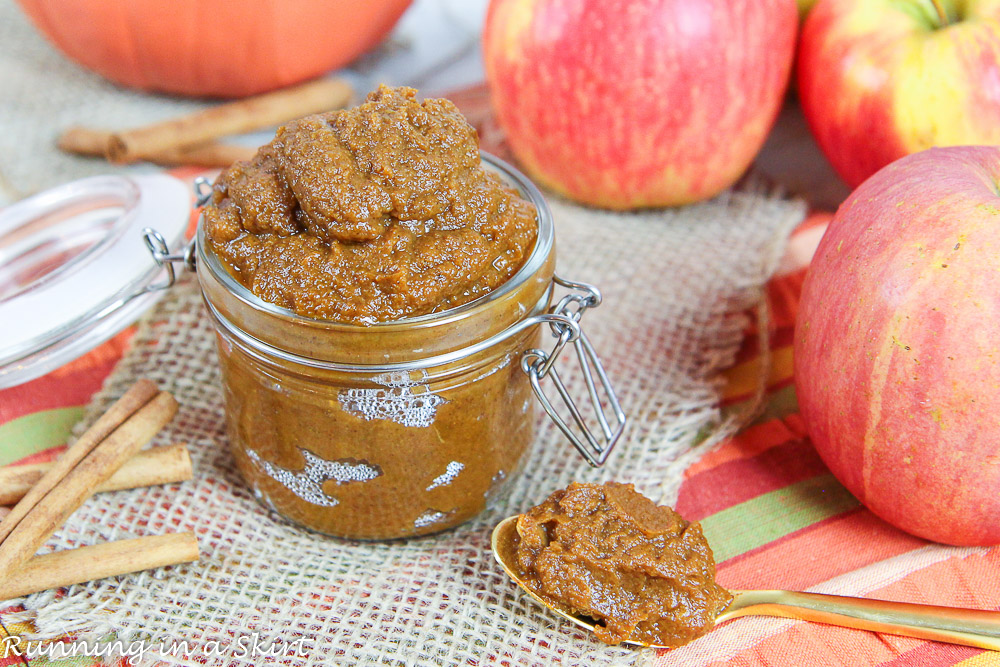 Crispy Pumpkin Spice Chickpeas
Healthy Pumpkin Pie Chocolate Chips Energy Bites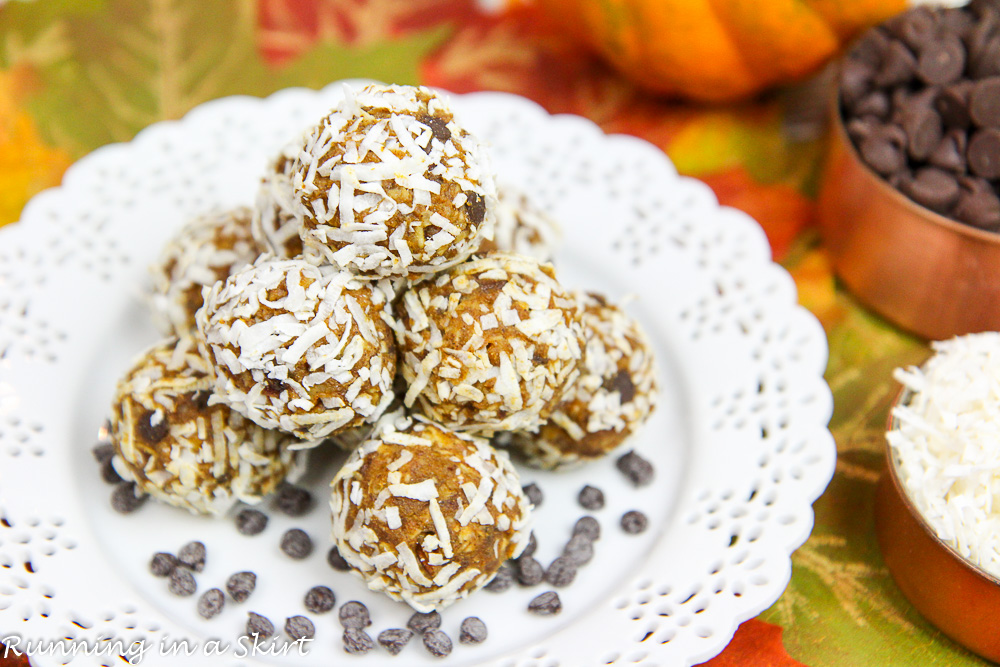 Pumpkin Oatmeal Chocolate Chip Bars
Dinner
15 Minute Healthy Creamy Pumpkin Pasta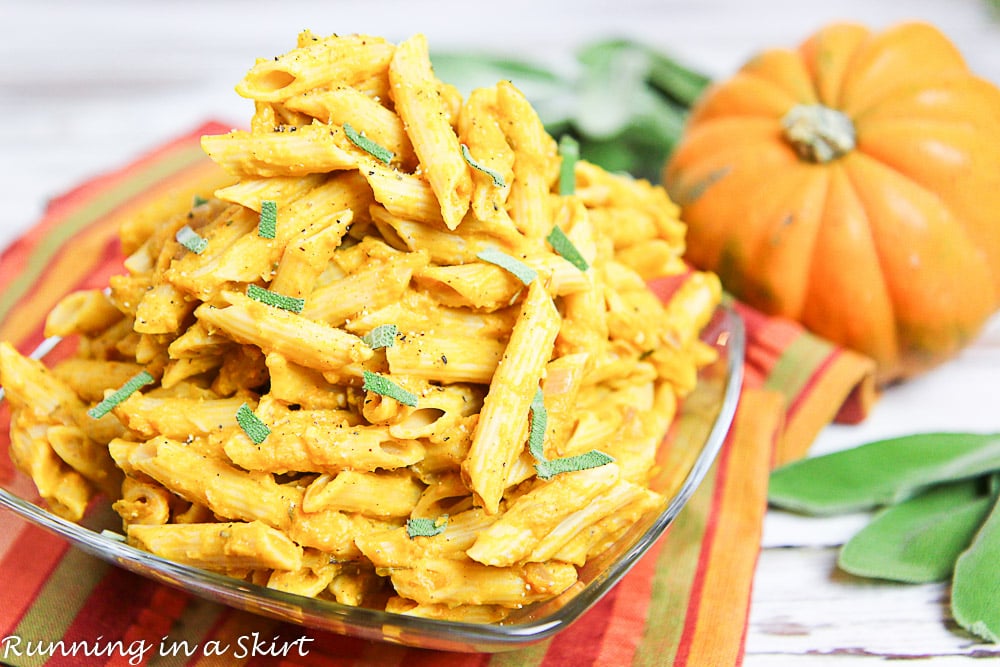 Simple Pumpkin Soup with Greek Yogurt
Sweets
3 Ingredient Pumpkin Chocolate Chip Muffins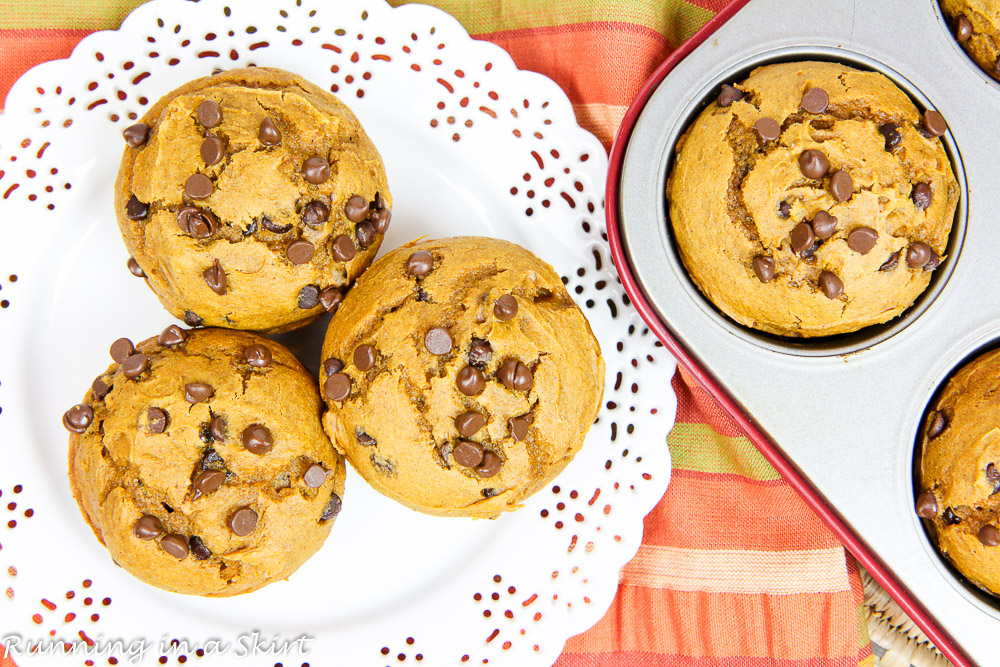 No-Bake Healthier Chocolate Covered Pumpkin Fudge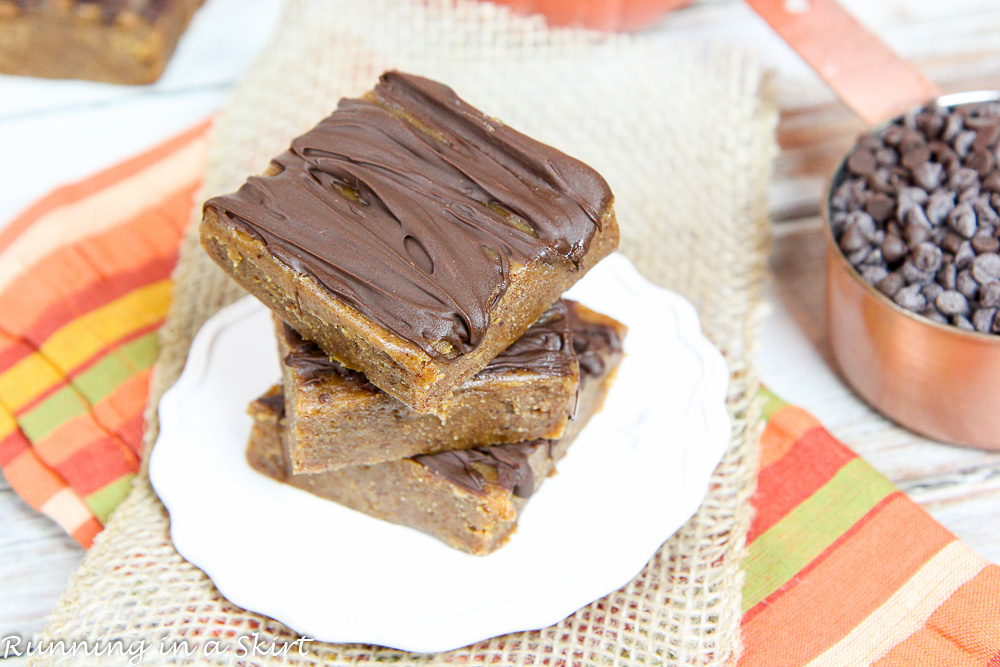 Chocolate Chip Greek Yogurt Pumpkin Bread
3 Ingredient Pumpkin Nice Cream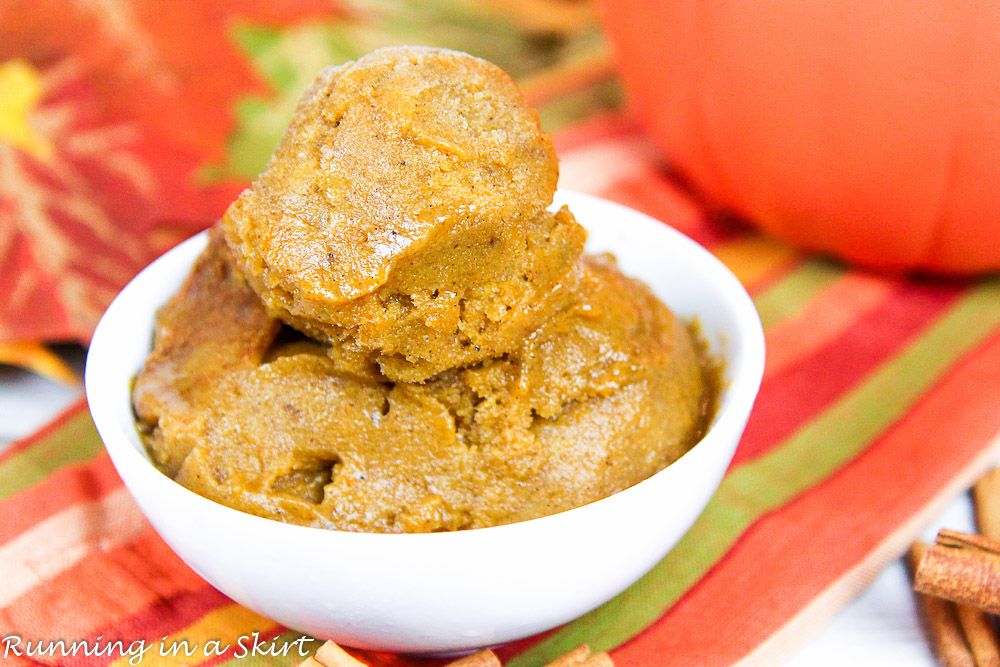 I know you'll love these healthy pumpkin recipes for fall! My personal favorites are the Apple Pumpkin Butter, 3 Ingredient Pumpkin Muffins and Pumpkin Steel Cut Oatmeal. Happy Cooking.
Pin for later!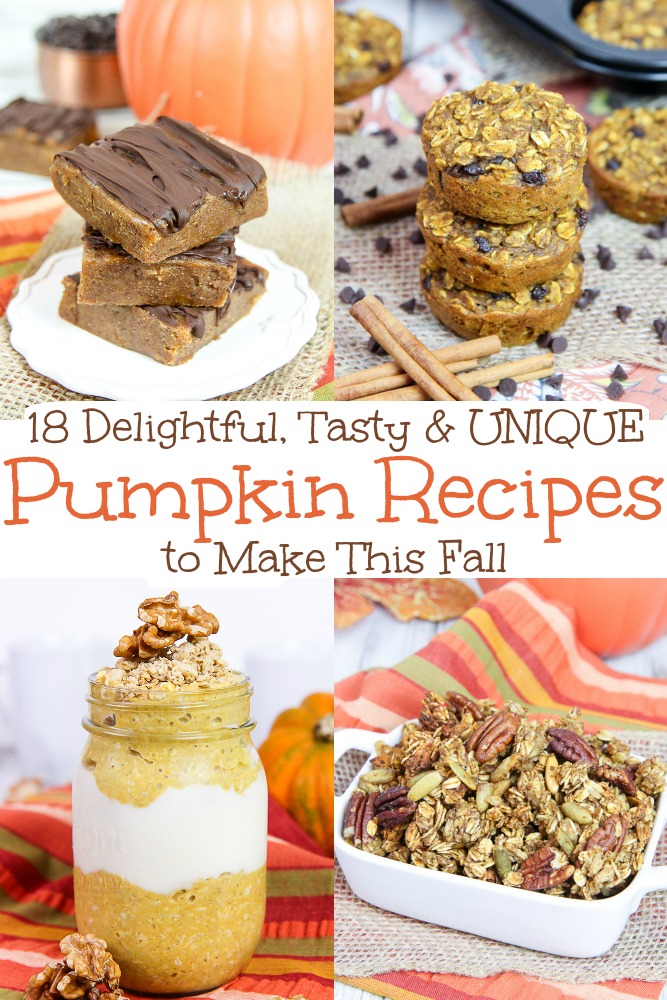 Your turn!
Which ones do you want to try?