Happy Monday everyone! How was your weekend?
The hubby's busy season at work just ended and I'm so grateful to just be able to spend some time with him again. I'm totally loving it! Here are some other things on the top of the list right now.

Things I'm Loving Lately 12
Running Outside
After the bum ankle cleared up, I'm back in full time running outside mode and it is fabulous. I can't breathe because of the pollen, but I've got a nice arsenal of medicine & allergy tricks to cope. I'm ready and I'm running! Woop!
And this is my super stealth post run selfie… because I feel like that is proof that I'm running outside!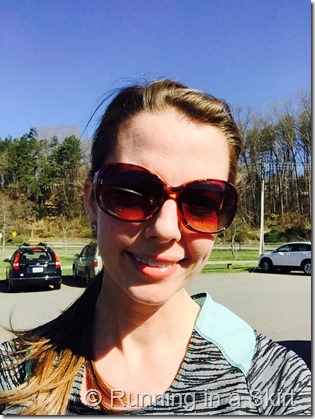 Baby Vegetables
Baby vegetable are way more exciting to me than their full grown siblings. I made baby red potatoes the week before last week and and made Garlic and Seseme Baby Bok Choy last week. For some reason they are way cuter to me than regular sized food.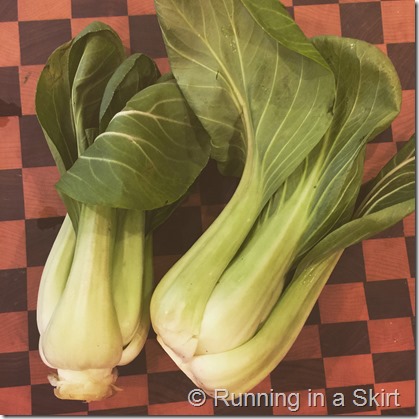 Nashville
I've told you before about my love of all things country music, so it's probably no surprise that I love the TV show Nashville. I can't get enough of it lately.
This may sound funny but I love the way the older characters actually their age, but in the best way possible. I think Connie Britton is gorgeous! I wish my hair would curl like that.
Full House Comeback
Full House was my all time favorite show growing up. I even went as far as trying to tape all the episodes off TV at one point. Kind of embarrassing, I know! Rumor as it the show is coming back. It will follow DJ Tanner and Kimmy Gibbler as adults and Moms. I am ready to DVR it as soon as possible.
I wonder if my VHS collection still exists at my Dad's house...
I wonder WHO DJ married? Is Kimmy still annoying everyone? So many questions!
I really hope they actually decide to make it and it is better than the Boy Meets World comeback show.
All the Flowers
It's full blown spring here in the mountains and it is glorious!!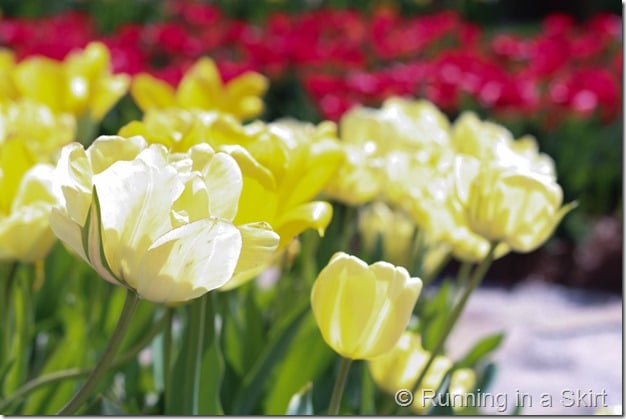 You Guys
I again wanted to thank you guys for your support over the loss of Reina. It still get choked up even thinking about it, but it is getting better each day. It means so much to me that so many of you reached out to me to let you know you cared. When I started this blog, I didn't think of it as a support mechanism, but that is exactly what it is. You guys are there through the highs and lows.
Thank you again. It means the world to me.
Want to catch up? Read my other Things I'm Loving Posts!
See you tomorrow for a healthy version of a cookout favorite! I'm totally gearing up for Summer already.
And of course, have a Marvelous Monday! Thanks for the linkup Katie.
Your turn!
What are you loving right now?