Spring is the season where I am most inspired to get out of the gym and workout outside! This workout mixes running and circuit training into one great outdoor workout idea.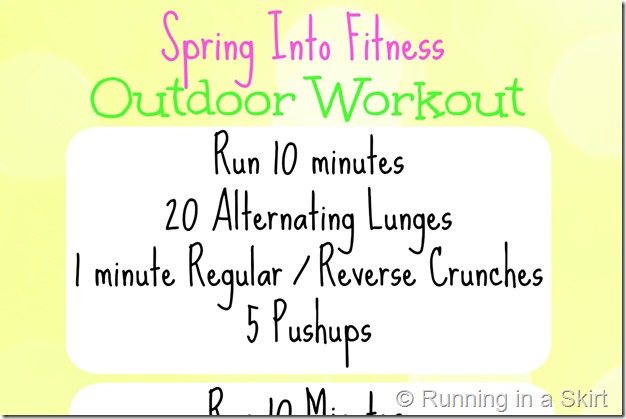 Hi friends!
Happy Wednesday! Spring/summer is by far my favorite season. I've been so happy to be outside lately. I feel like I spend so much more time active this time of year.
Today I'm sharing a workout that takes all the components of a great indoor workout outside. It includes three circuits that start with running and end with pushups. You will hit cardio, legs abs and arms!
I hope you enjoy.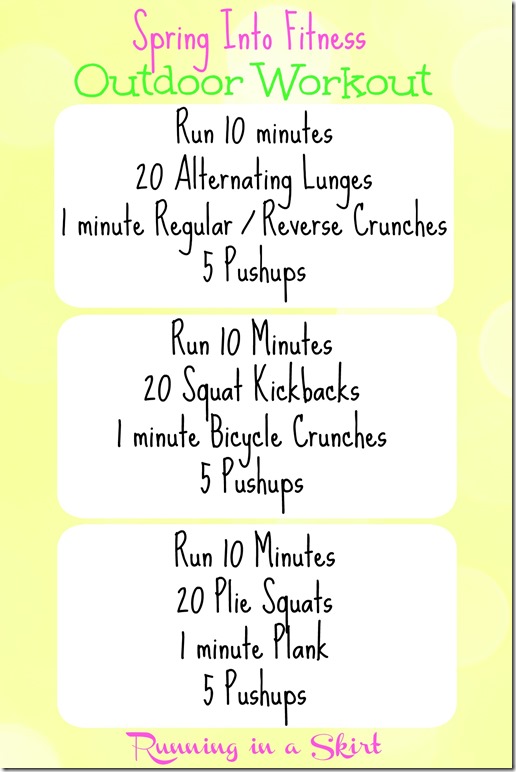 If you aren't familiar with the exercises, here are some links:
Have a wonderful day!
Thanks for stopping by today! Tomorrow I'm sharing a really yummy creamy pesto pasta that I know will become a quick favorite of yours. And don't worry my version is lighter on calories! Woop!
I'm linking this post with Wild Workout Wednesday and Wow! Workout Wednesdays. Also Jill Conyers for Fitness Friday. Thank you so much ladies for the link up party!
Your turn!
Are you working out more outside now that it is spring?