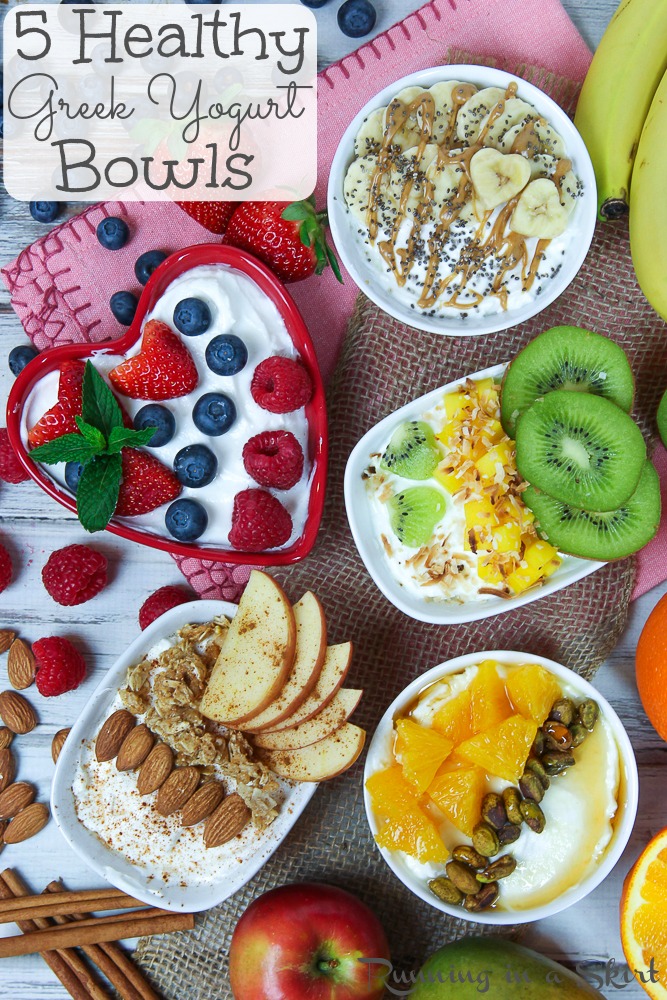 Mix up your morning breakfast routine with these 5 easy, healthy & delish yogurt bowl breakfasts all using my favorite FAGE yogurt recipes!
This post is sponsored by FAGE; however, all thoughts and opinions are my own. Thank you for considering supporting companies who support Running in a Skirt.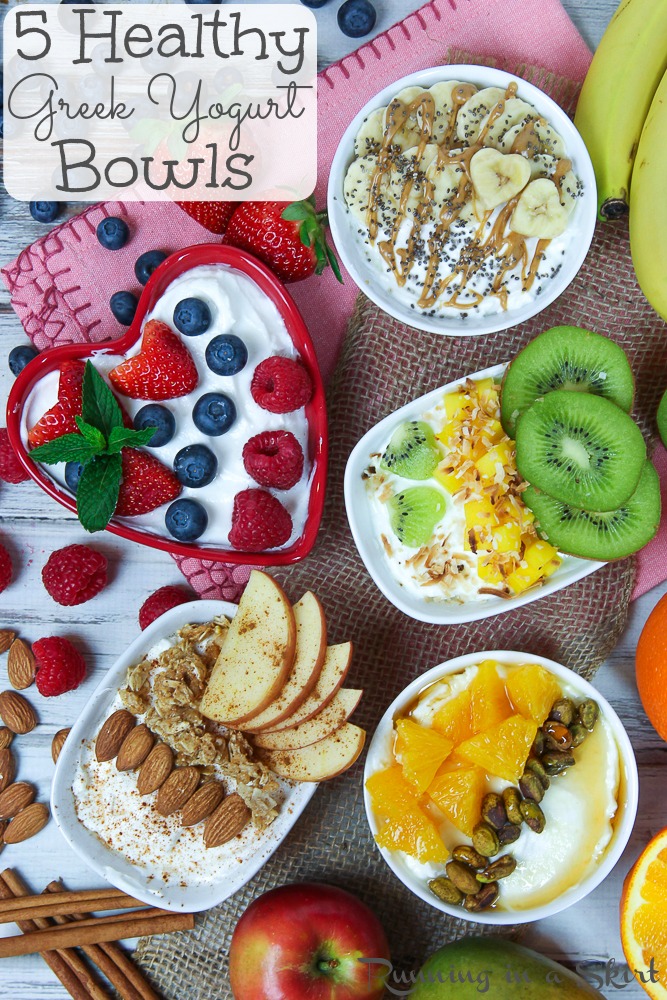 Hi there!
If you are looking for a fun way to mix up your morning breakfast routine yogurt bowls are the way to go. They are easy to put together, protein-rich and totally customizable to your taste. I love using fresh fruit, nut butter, nuts, seeds, and even coconut to bring out the creamy flavors in the yogurt. It really just takes a handful of ingredients to create a breakfast that is clean, delicious and pretty.
I love to make my yogurt bowls with my favorite Greek yogurt, FAGE Total 0% Greek yogurt. I thought I'd help inspire you to make your own bowls with some of my top FAGE yogurt recipes.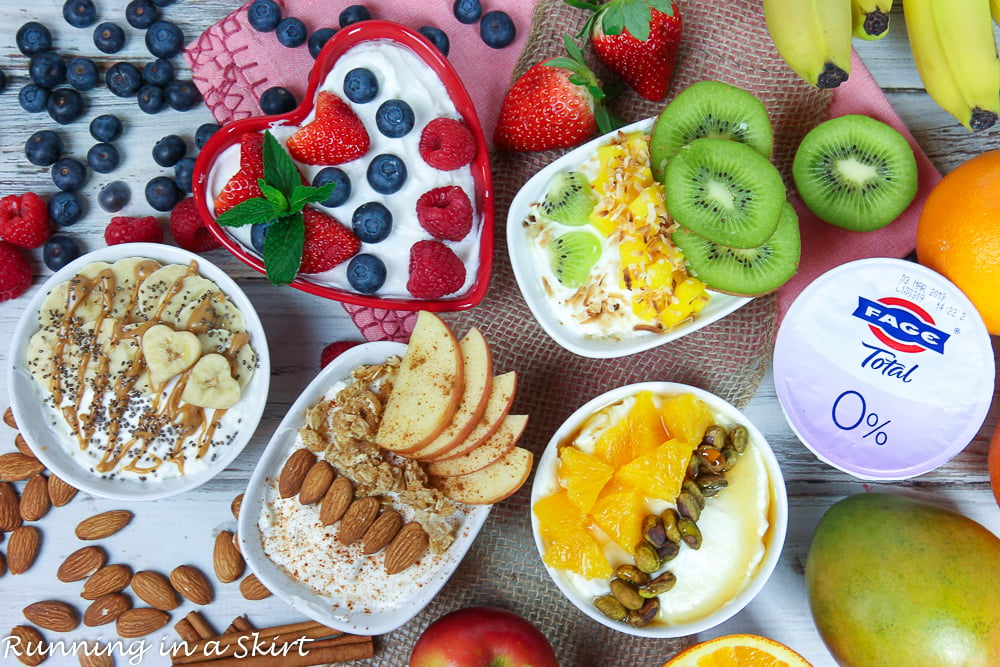 Before we get to those delightful topping combos, I wanted to share with y'all more about FAGE Total 0% Greek yogurt which is the perfect match for my lifestyle. I adore this yogurt and literally ALWAYS have it in my fridge. It has been my go-to for years for cooking and breakfast bowls like this. I can't rave about it enough.
There are endless FAGE yogurt recipes you can make. I use it in all kinds of savory recipes, salad dressings, and even sauces. I even use it in pancakes and my tuna salad! It is that versatile.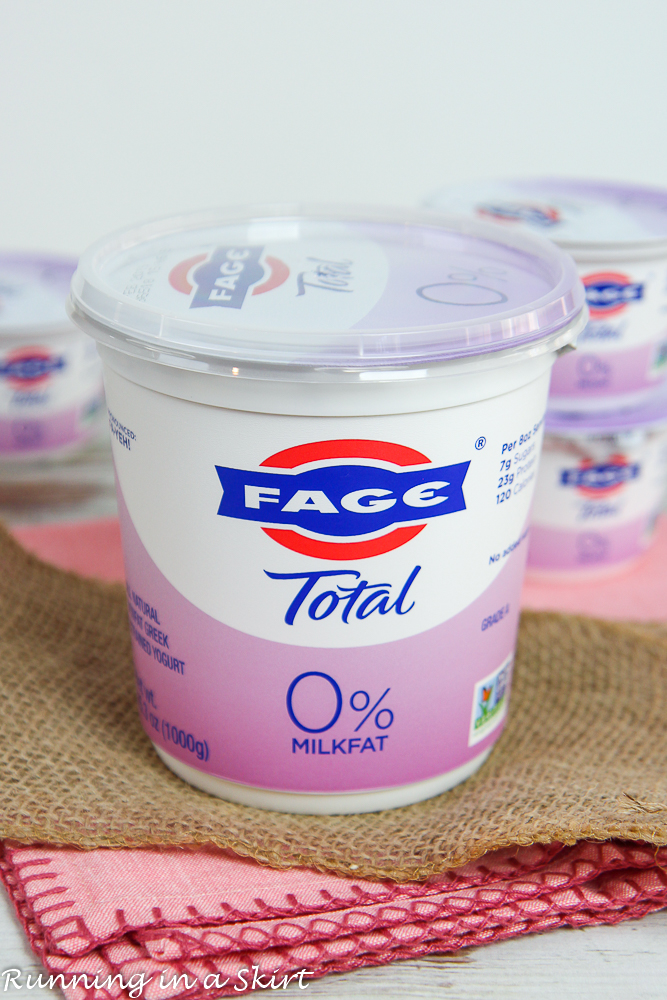 FAGE Total 0% Greek yogurt is distinctly rich, creamy and delicious even on its own. It's also made with only milk and live active yogurt cultures... meaning you can trust you are eating only the best. It's an all-natural Greek yogurt AND is Non-GMO Project Verified.
As a vegetarian, I love that FAGE is protein-rich and is a solid source of protein for me. One 6 ounce serving has 18 grams of protein and only 5 grams of sugar and 90 calories.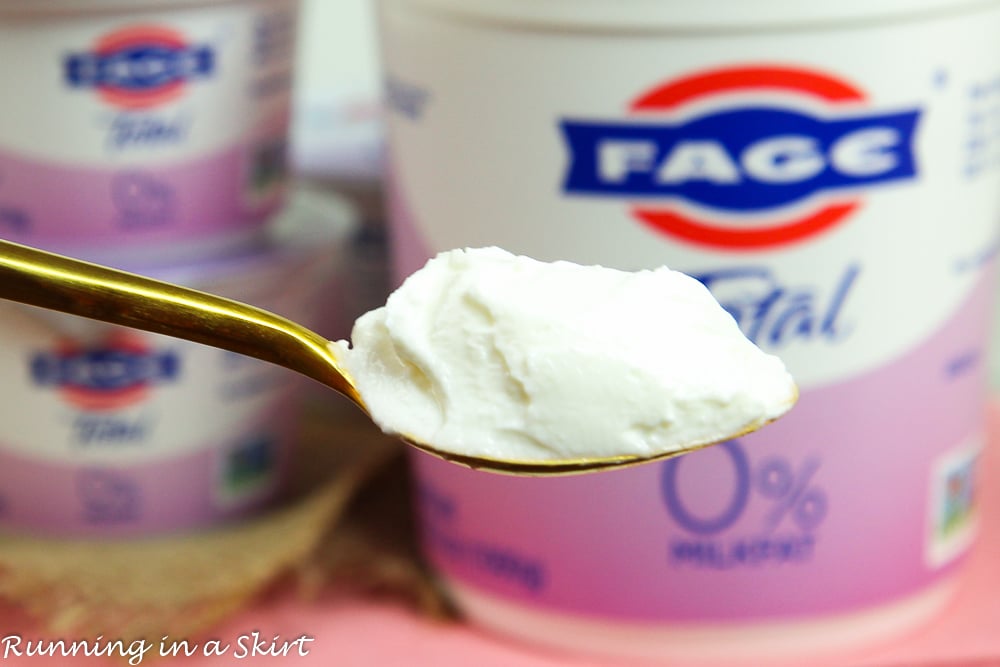 I adore that it has NO added sugar (just what naturally occurs in milk) and is the perfect blank slate for cooking and recipes. I use it as a replacement for sour cream or cream in dishes.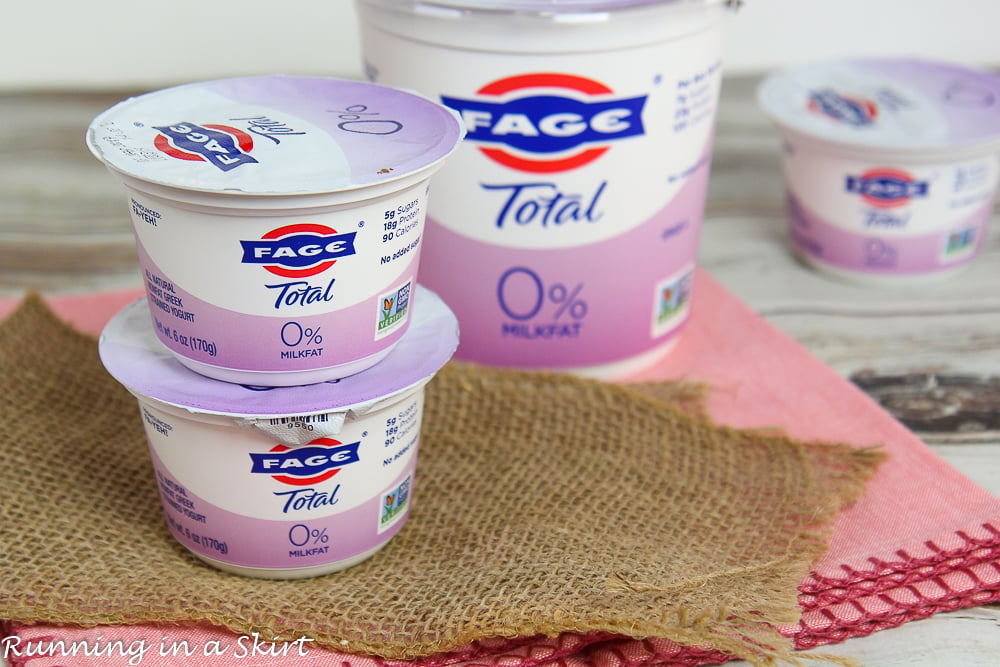 I also LOVE using it as a base for these rich, protein-packed and healthy breakfast bowls.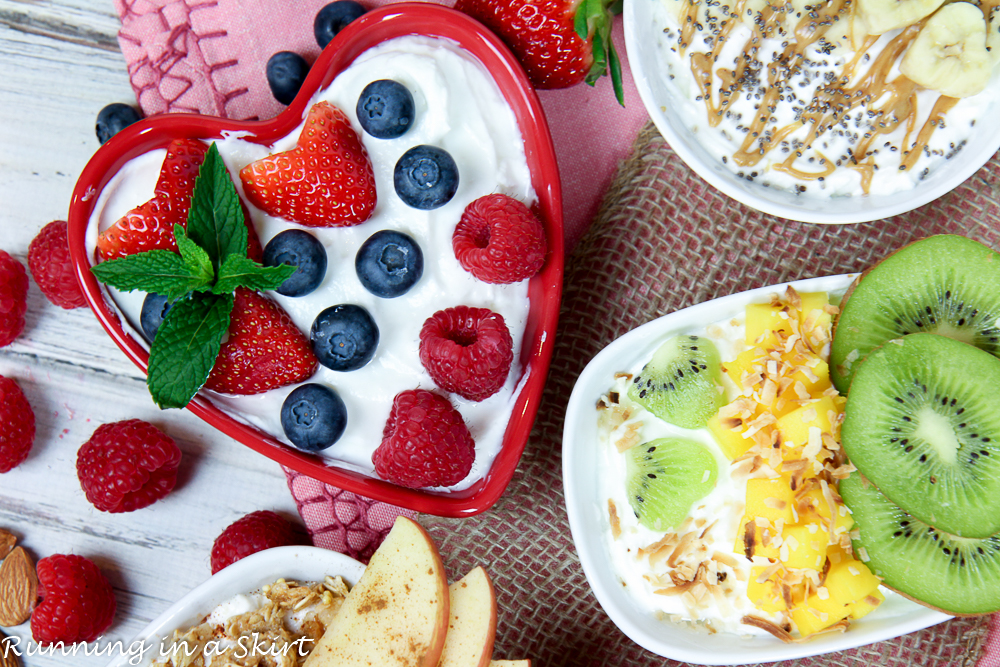 The plain yogurt pairs perfectly with all your favorite toppings!
FAGE Yogurt Recipes - 5 Easy Greek Yogurt Bowls
Tropical Sunrise
First up is a taste of the tropics!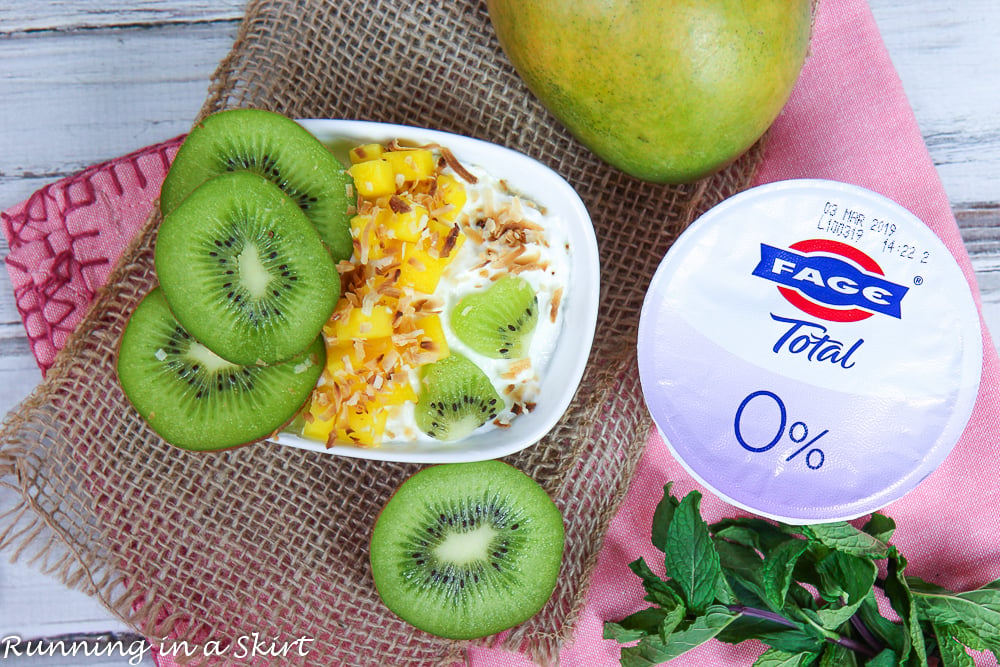 The bowl starts with creamy FAGE Total 0% Greek yogurt and is topped with sliced kiwi, cubed mango and toasted coconut. If you can't find mango feel free to sub pineapple but either way you'll love this.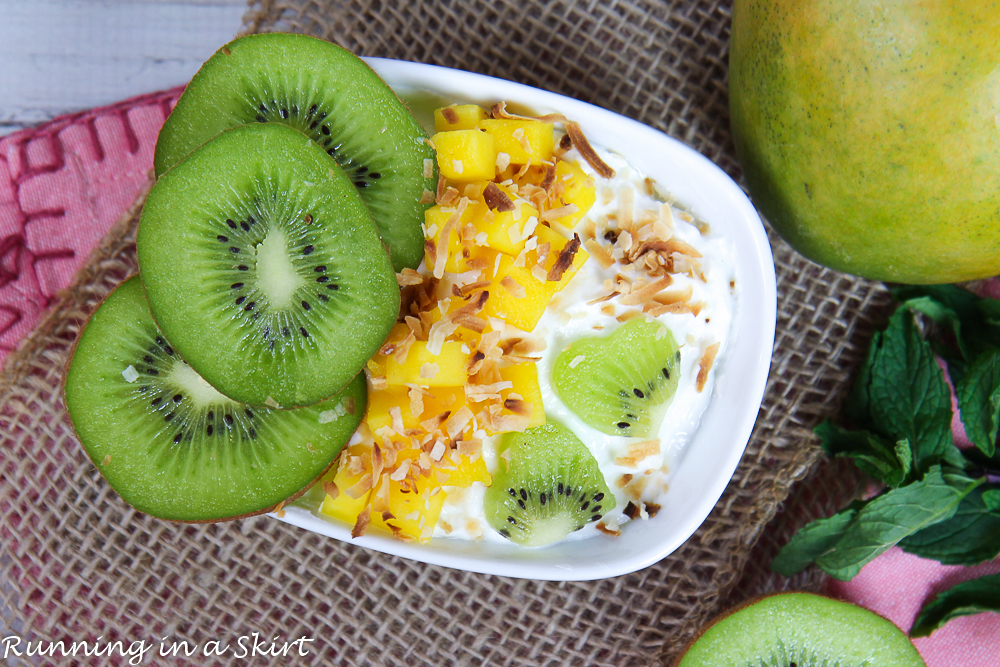 Berrylicious Bowl
Berries and mint are perfect for a year-round taste of summer!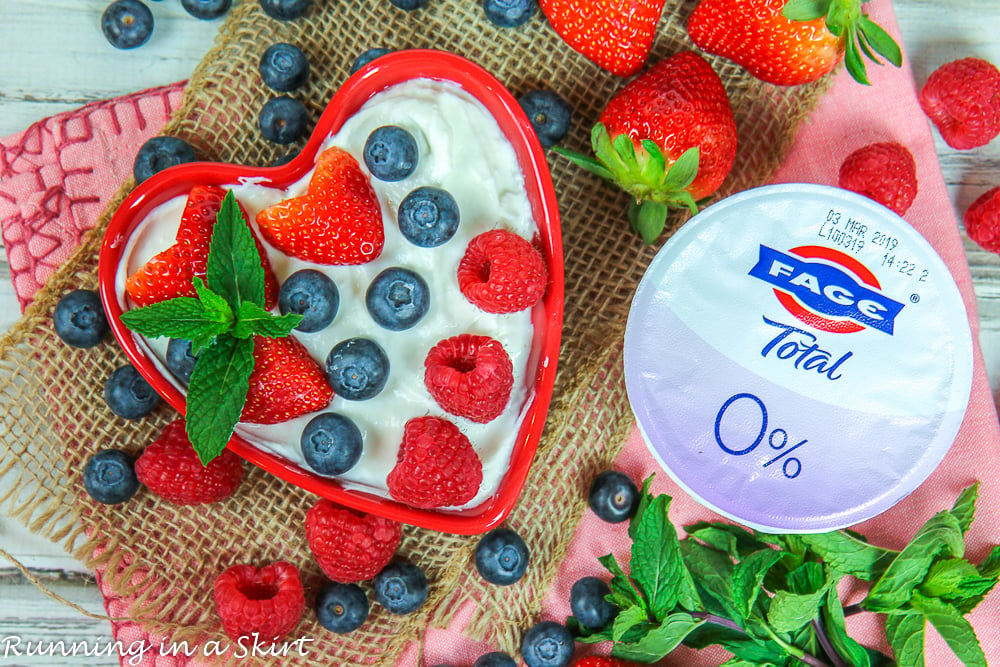 For this bowl, I picked the freshest berries in the store and added fresh mint for a cool taste.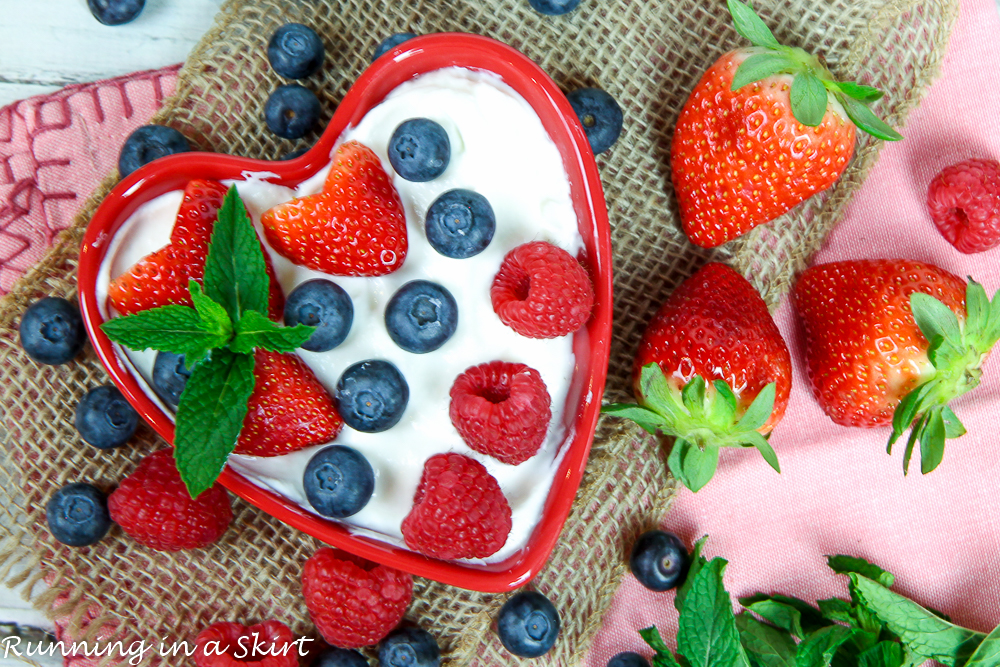 Apple Pie
Apples, granola, almonds, and cinnamon are the perfect combination that will have you thinking of apple pie.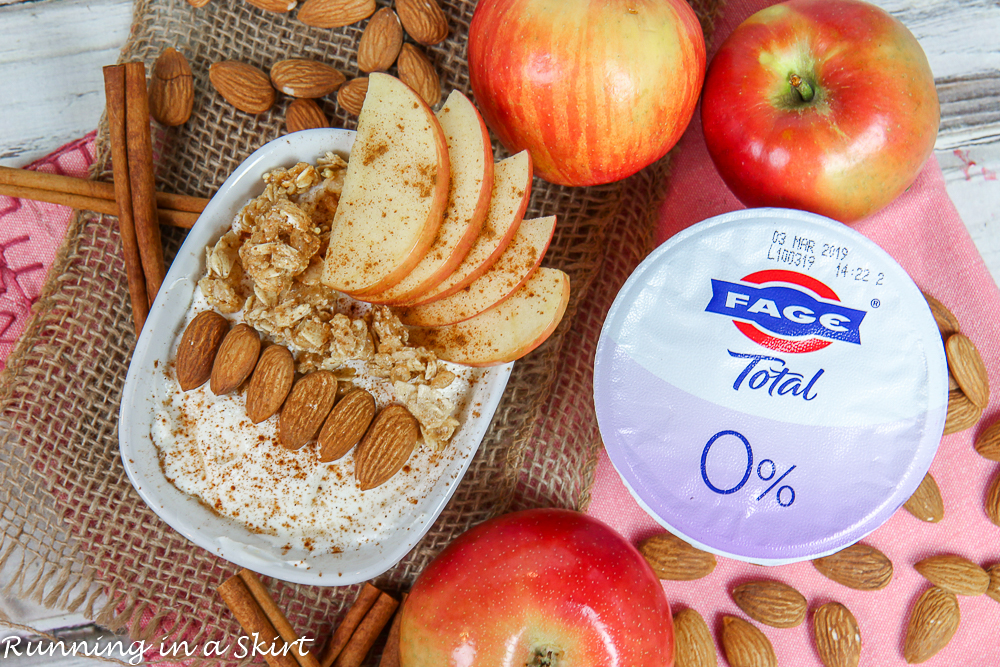 I love to use the apple slices to scoop the yogurt with this bowl. For the picture, I just used a little cinnamon, but feel free to load it up in your version.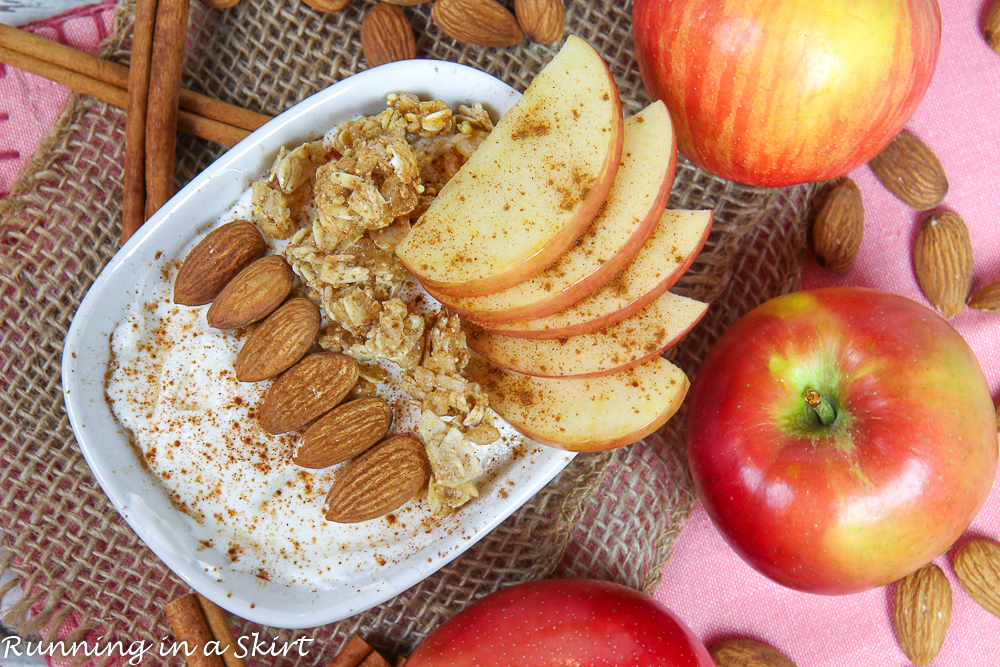 Chunky Monkey
This sweet little bowl is the perfect combination of flavors with FAGE Total 0% Greek yogurt. I topped this bowl with sliced banana, a drizzle of nut butter and a sprinkle of chia seeds.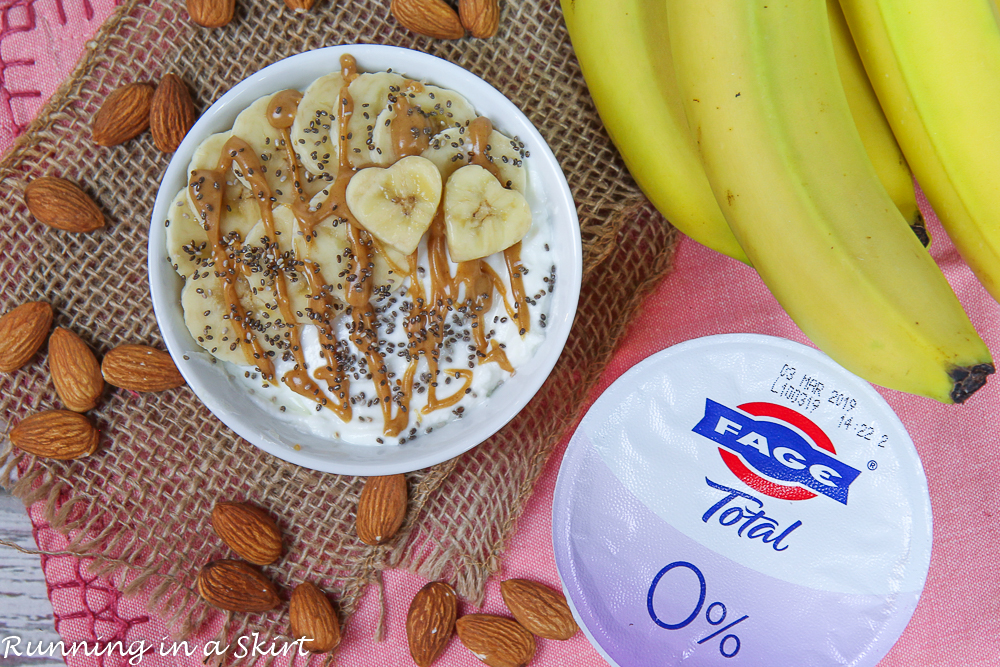 Nut butter pairs perfectly with the creamy Greek Yogurt. It's a dream team combo!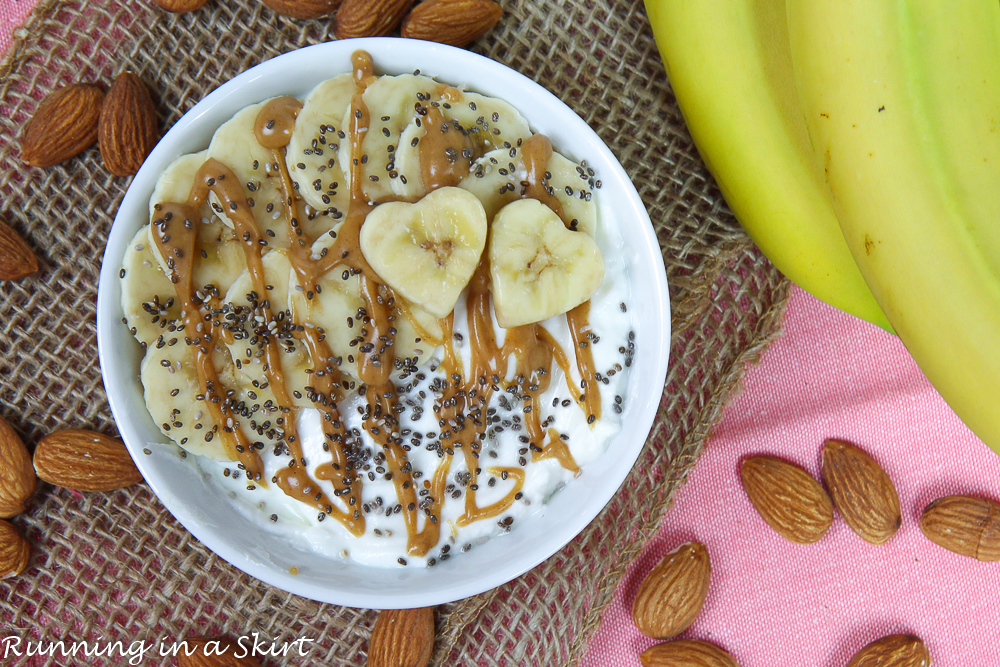 Orange Pistachio & Honey
This bowl is totally unique and delish. Use fresh oranges, shelled pistachios and a drizzle of local honey for a dreamy flavor combination.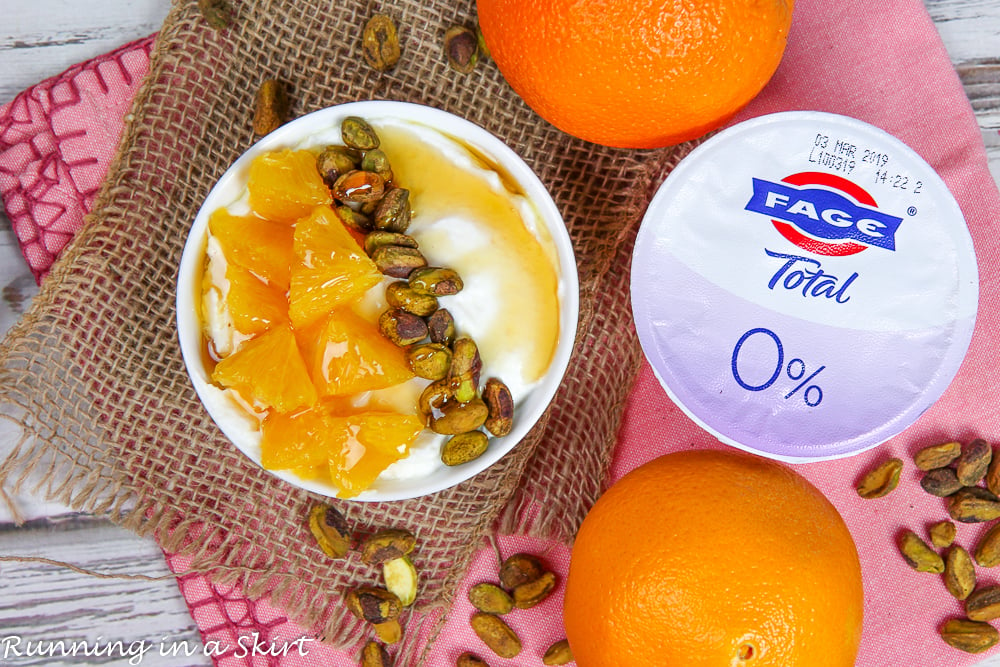 If you haven't tried this combo yet you are missing out!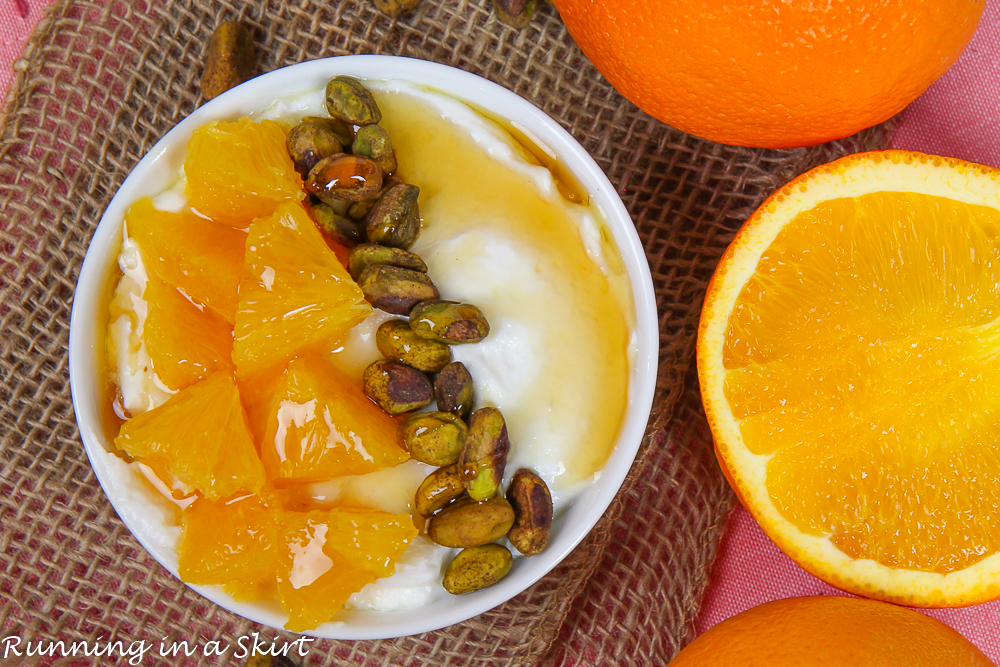 These are just a few ideas to get you started with your own FAGE yogurt recipes. If you are used to flavored yogurt and not quite ready to make the jump to plain yogurt try stirring in a touch of cinnamon and honey to the yogurt base of the bowl. It's a perfect way to add flavor without taking away from the nutritional value.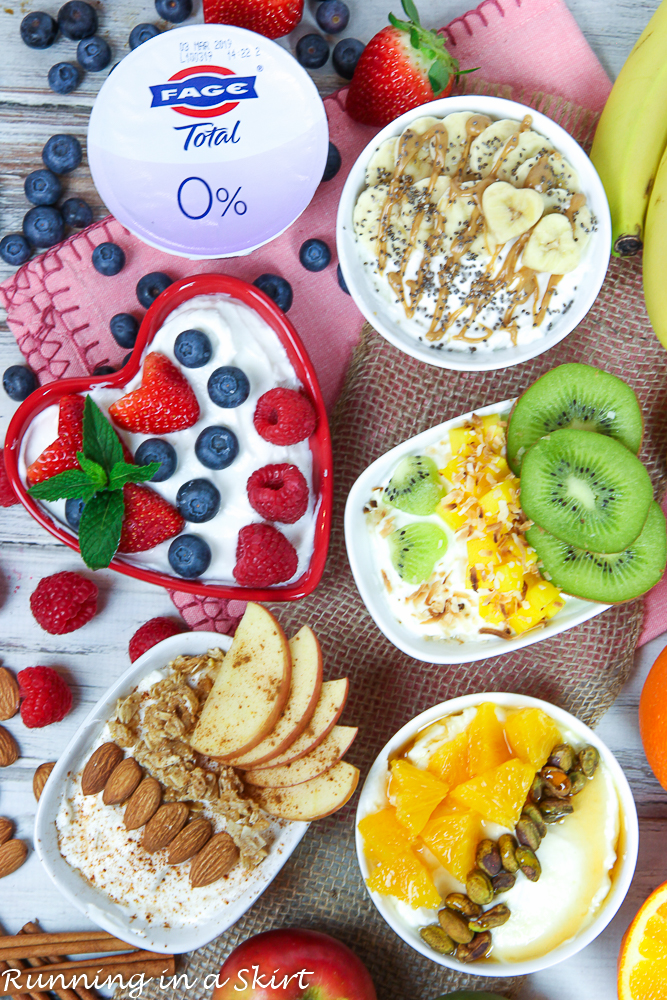 FAGE Total Greek yogurt bowls are filled with protein, calcium, and flavor making them a nutritionally wonderful way to start the day.
FAGE Total 0% Greek yogurt
I adore the flavor and creaminess of FAGE Total 0% Greek yogurt and I really think you will too. It's the perfect all-natural protein boost to your day. Give it a try the next time you are in the Greek yogurt aisle at the store.
Check out FAGE for more wonderful recipes to make.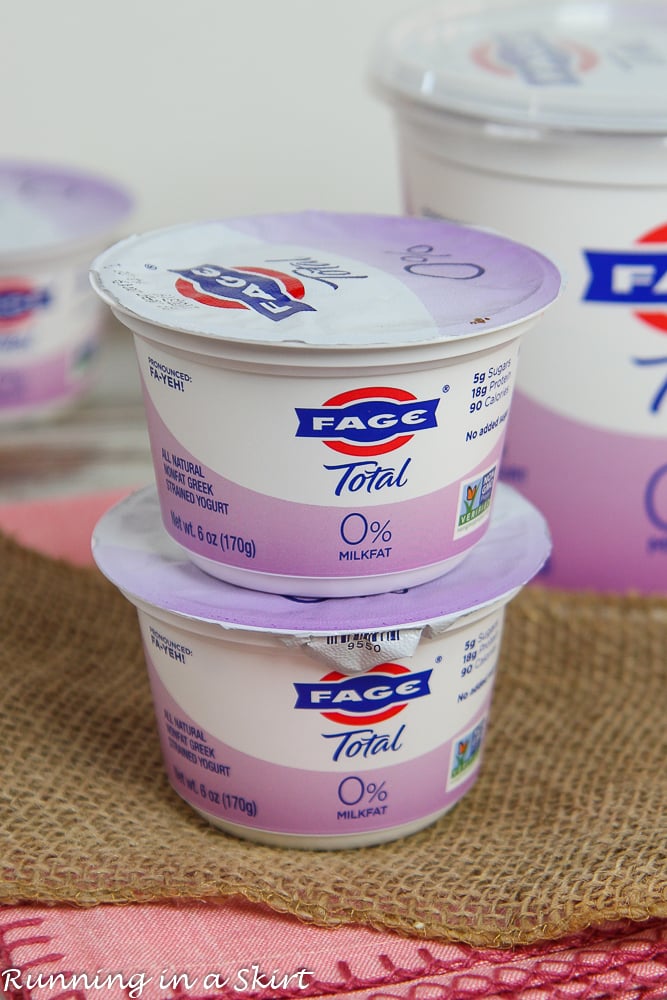 Love this? Pin this for later!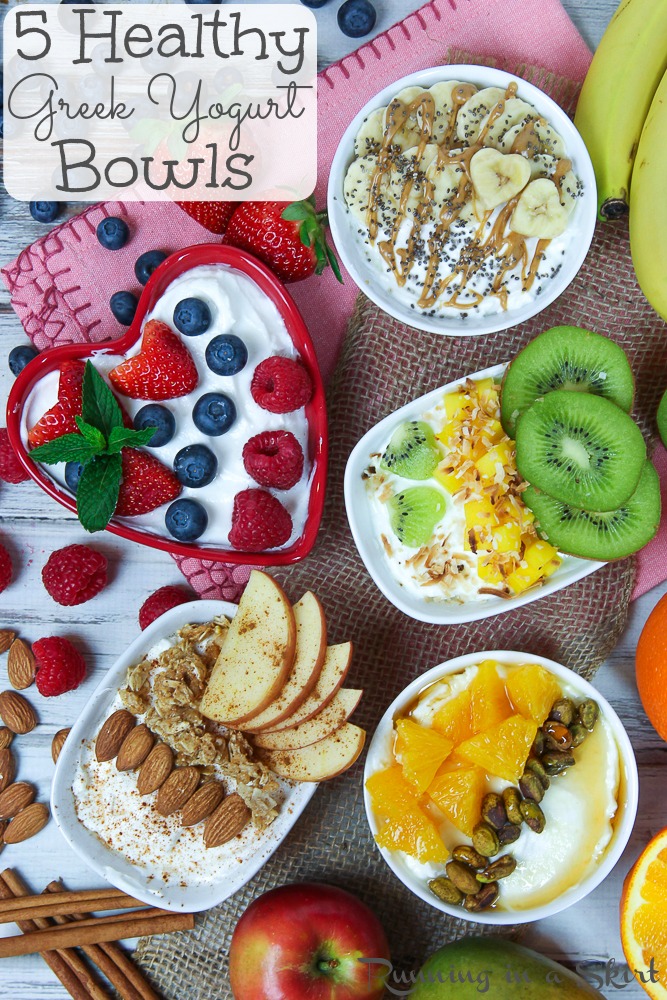 Your turn!
Head to FAGE and let me know which recipe you'd like to try first!