Hello! Hello!
New posts this week ---> 5 Healthy High Protein Yogurt Bowls & Vegetarian Taco Stuffed Portobello Mushrooms
I feel like I've gotten a crash course in hardcore parenting since this time last Friday. In case you missed the news, late last Thursday after I wrote my post to publish Friday I decided to take Jackson to the doctor because he had just started to show signs of a stuffy nose. The doctor wanted to test him for the flu just in case and I was in shock when it came back positive. I came home with prescriptions for Tamiflu for the entire family and a lot of fear. I immediately sent my Dad home (he protested and tried to stay but I insisted he leave) who was visiting so he wouldn't get it. Hunter started showing signs of the illness within hours and by Saturday morning the Hubs was also sick. I spent the weekend doing extra feedings, checking temperatures, cuddling constantly and washing my hands a thousand times.
Luckily we got the Tamiflu early and I think the boys escaped the worst of the flu and we could care for them at home, but it was pretty scary. I prayed so hard that we would come out on the other side ok and we did. Thank you so everyone who prayed along with us. Sadly I started to feel bad yesterday so we're still not done with the fiasco.
The twins are almost back to normal now and actually celebrated their 3-month birthday on Valentine's Day!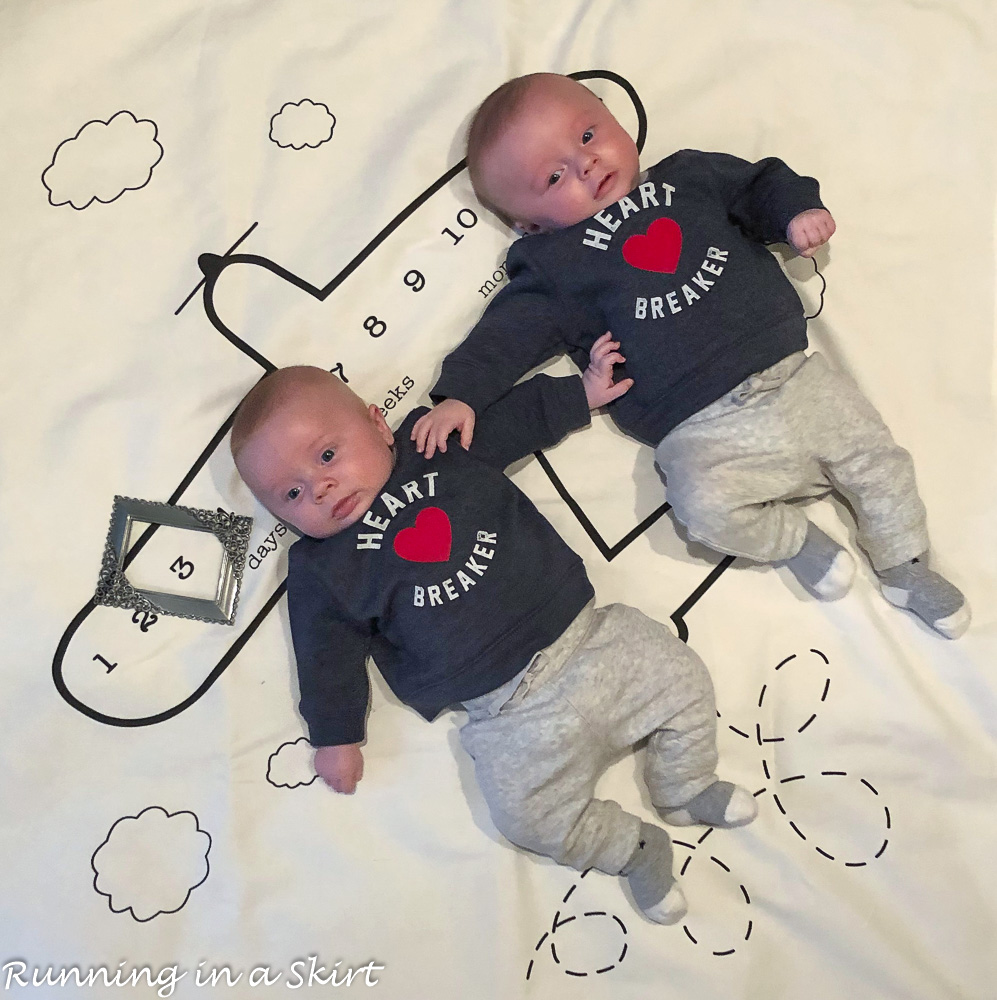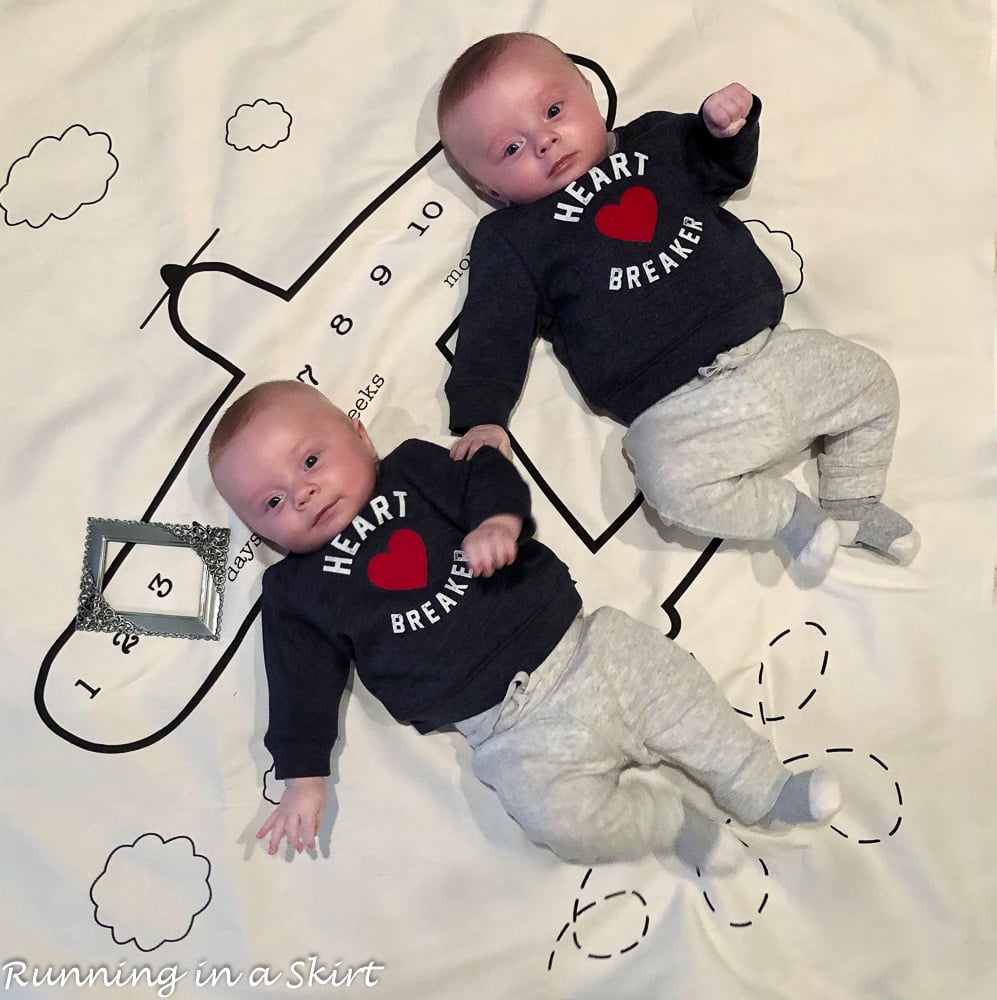 Here's what else is happening in my world!
Currently I'm…
Reading…
Before they got the flu, Hunter and Jackson are sleeping a little better which is leaving me just a little time to read again. I just dropped Michele Obama's biography, Becoming, in my cart and I'm curious to read what she has to say. I was surprised to learn that they had fertility struggles to so I'm especially interested in it.
Has anyone read any good books lately? I'm looking for something light and easy!
Listening…
I'm a sucker for a good girl power song and this one is pretty fabulous.
I'm also listening to the boys playing their piano all the time. Hunter especially loves this toy. They kick and it plays. It also plays some kid songs which they seem to like too. Has anyone ever listened to the lyrics on those things? The song talks about a purple monkey in a bubblegum tree. It's pretty ridiculous and constantly in my head.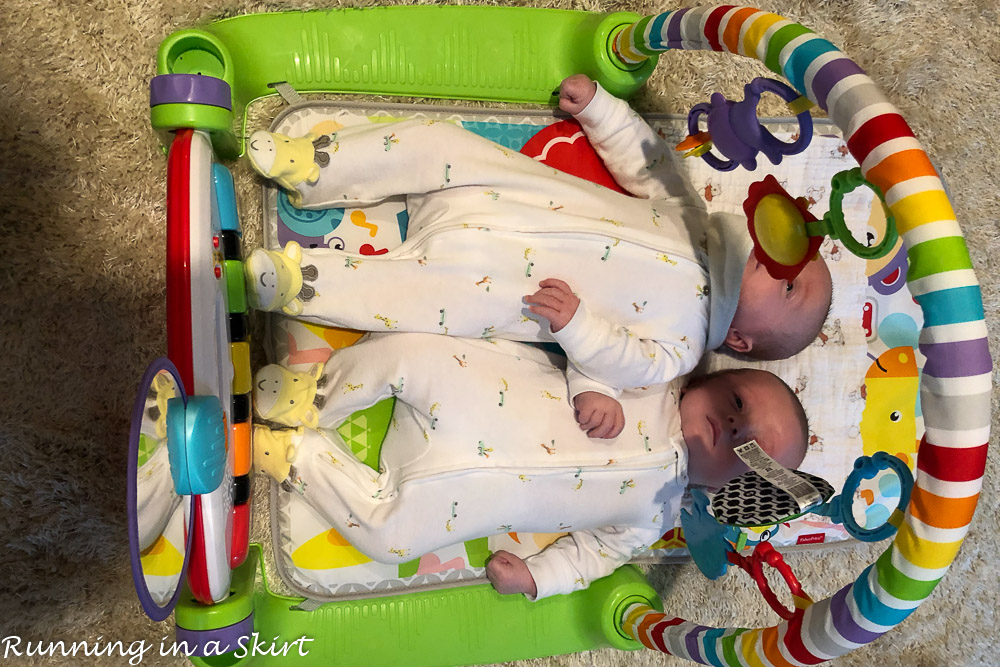 Watching…
The Hubs and I watched the second season of QB1: Beyond the Lights on Netflix and enjoyed it. I'm still watching Gossip Girl on my own but I just started the last season. I'm going to need a new guilty pleasure! Does anyone have any suggestions?
Wearing…
A baby. Seems like someone is always fussy and I'm always wearing a baby!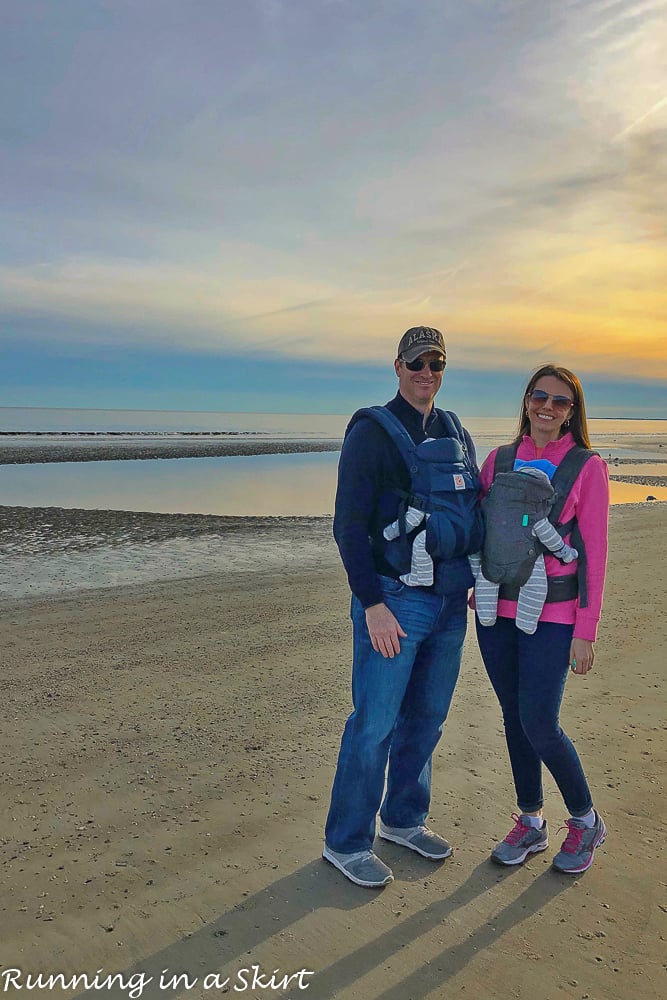 Eating…
I've been on a salmon kick! My Dad actually makes really delicious salmon (I posted his recipe eons ago) and he cooked for us while he was here and before I made him leave. I also had this AMAZING salad at Tupelo Honey. It's a rainbow kale salad with grilled salmon. It might be my new local food obsession.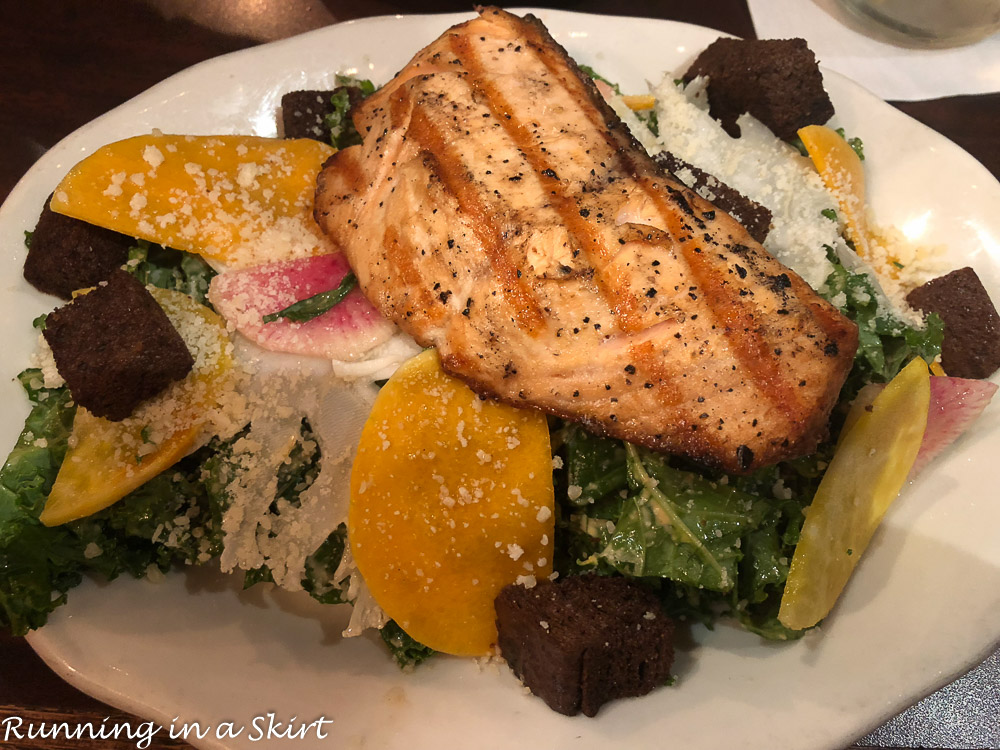 Drinking…
I've been drinking lots of water to try to purge the flu germs from my system but I am looking forward to a strong drink on our date night Saturday!
Indulging…
There has been no time for indulging lately! Hope I can find some time this weekend for at least a super yummy dessert. 🙂
Anticipating…
SPRING AND SUMMER TRAVEL!!!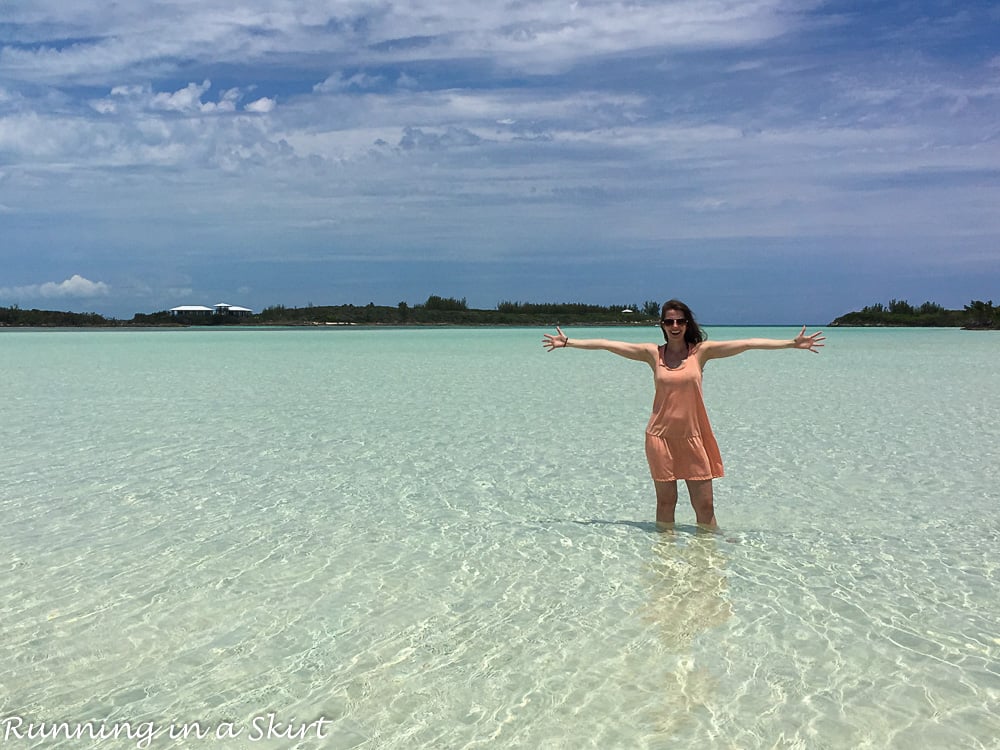 The Hubs and I have some beach trips officially booked for the spring and summer after tax season. Most of the trips will be pretty chill with the boys this year BUT we do have one adventure planned to HERE and I am counting down the days.
Praying…
I know I keep asking for prayers in this section, but I'm going to do it again. The Hubs work is getting really busy (He's a CPA) with tax season and he's going to be working a gazillion hours between now and April 15th which means I'll have the boys by myself a lot. We just need some extra positive vibes this way! Thanks, everyone. 🙂
I hope you guys have a great weekend. I'll see you back here on Monday.
I've been doing a monthly Currently… post since August 2015. Catch up HERE! Thank you so much for reading today and for your comments.
This post does contain affiliate links. I will earn a small commission on purchases, but the price for you is the same and it costs you nothing. Thanks for supporting Running in a Skirt!
Your turn!
Answer one of the Currently… prompts above.