Hello! Hello!
It's been quite an epic February week in the mountains. The weather has been crazy warm (in the 60's) all week and it has been wonderful to go outside and enjoy it. Last weekend we basically lived outdoors and the twins had the best time.
I went to the Biltmore twice to walk. The first time I packed up the boys by myself and we walked. It was the first time I got everyone out the door without help, so that felt very empowering. I'll tell you though... getting TWO babies in car seats is no joke.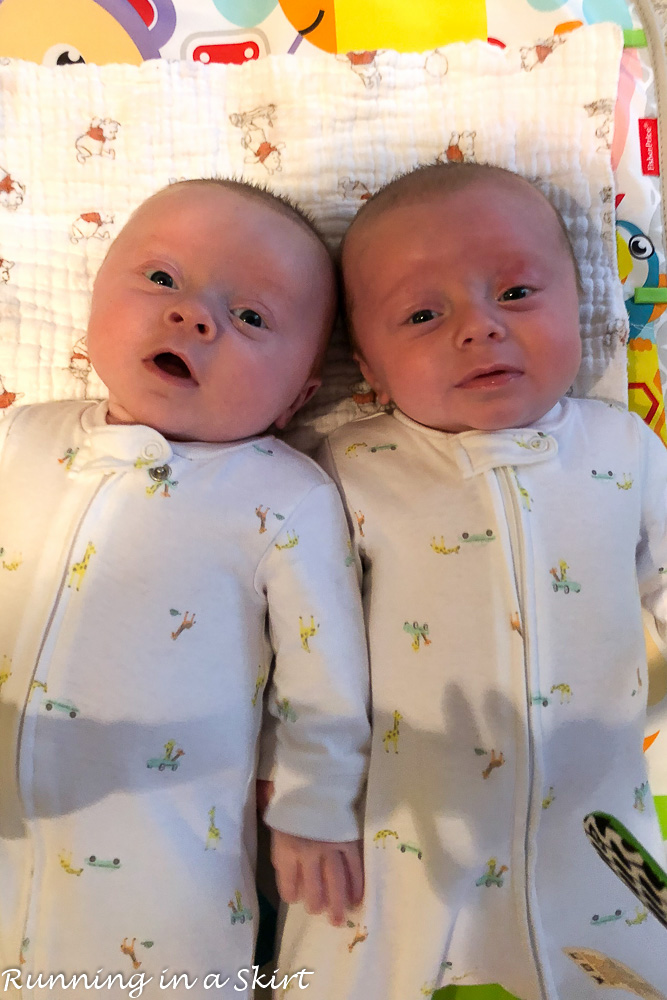 The Hubs and I went together over the weekend too. We walked for hours outside.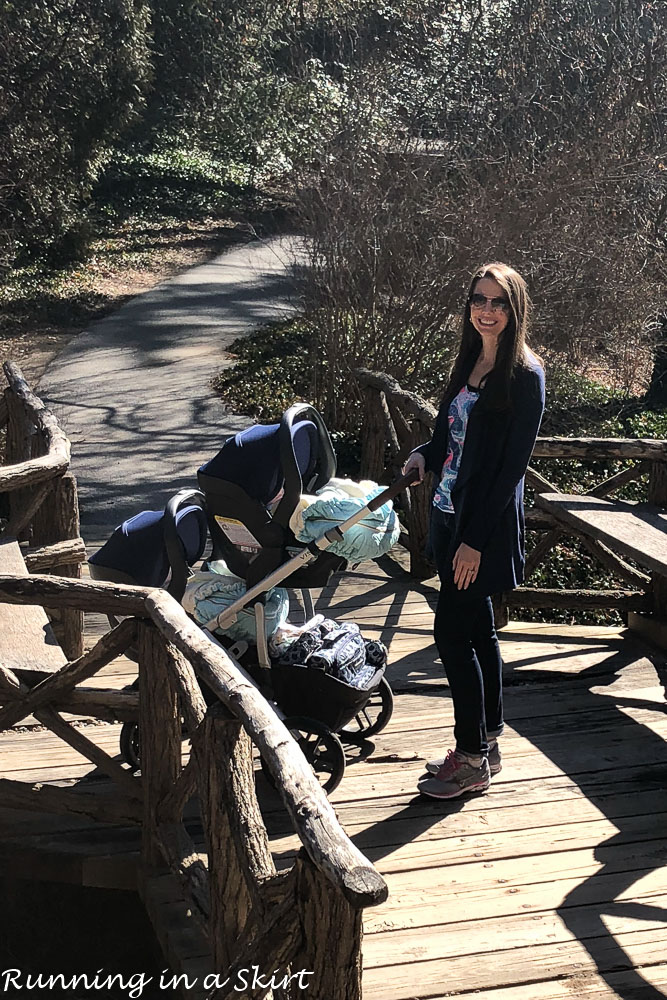 Hunter and Jackson slept nearly the entire time, which was wonderful.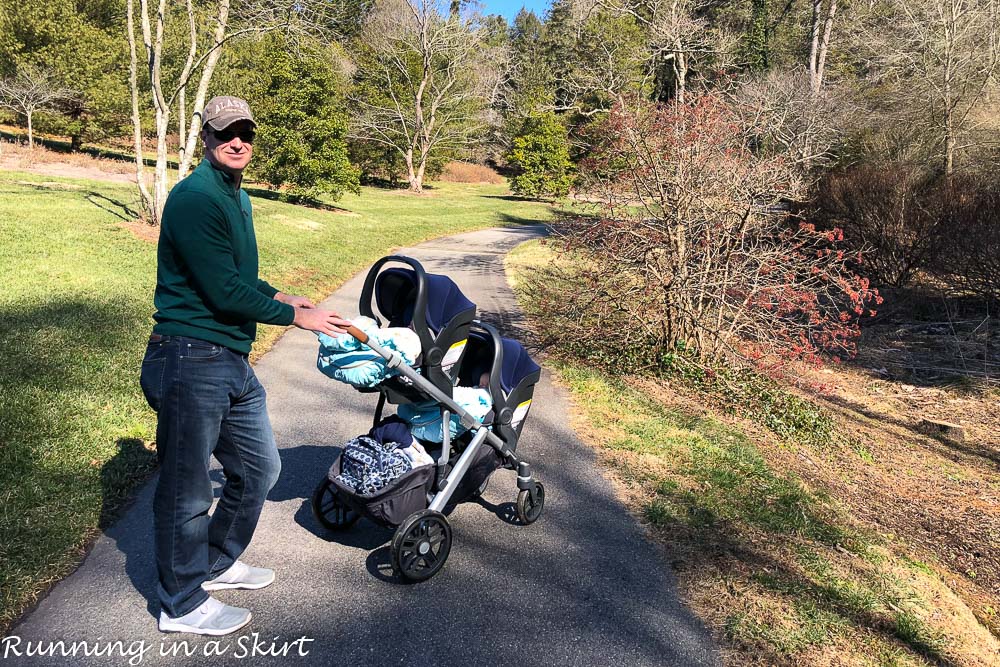 We even brought their playmat outside at our house to enjoy the warmth.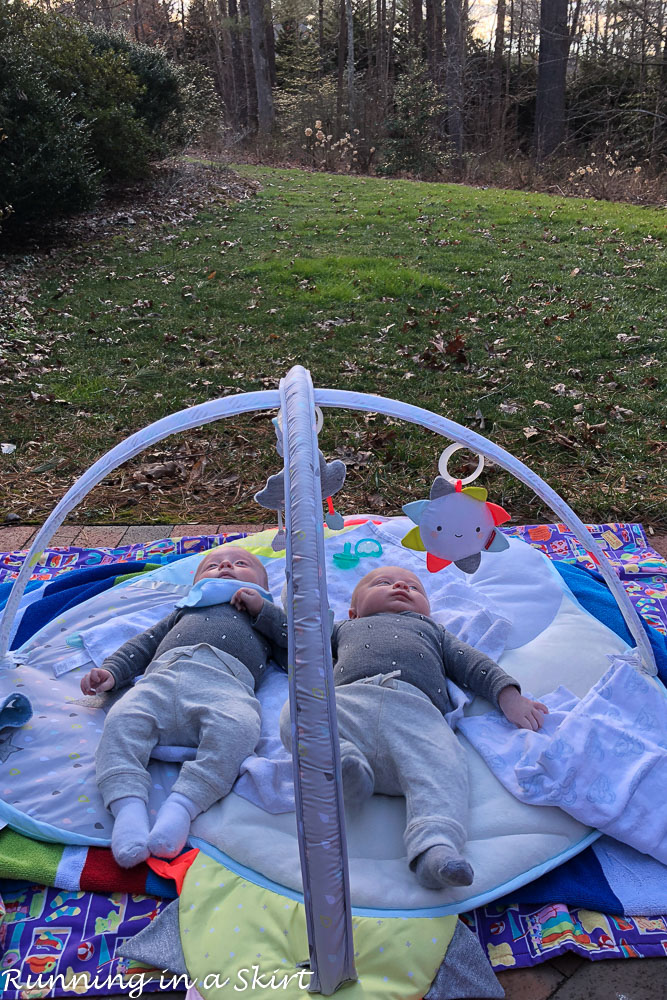 They were both so happy to be outside and kept looking up at the sky. It was pretty cute.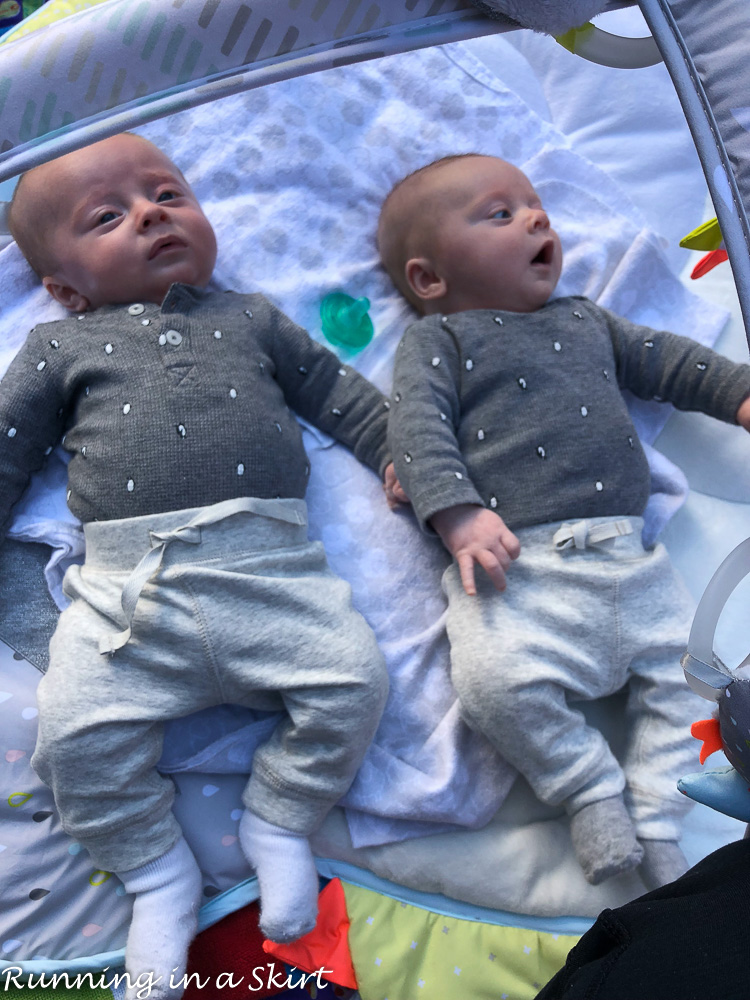 I also went to walk with the boys at a couple other local parks and got in two outdoor runs by myself. I should have kept track of my weekly miles because I've been on the move.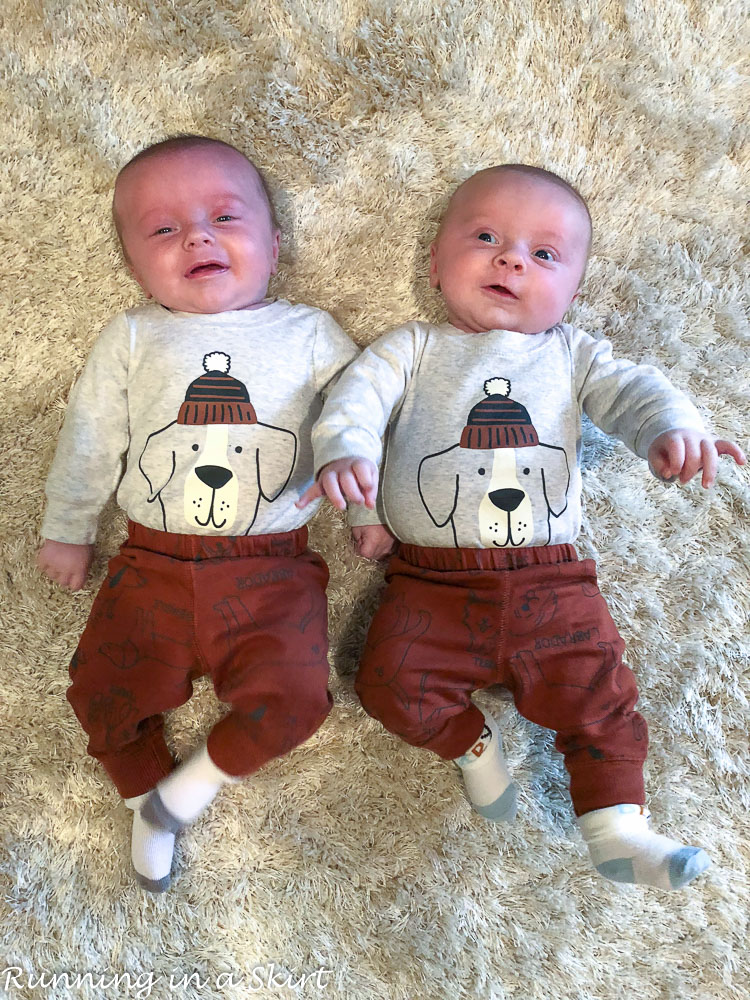 I feel so much better when I spend time outdoors and this week totally spoiled me! I am counting down the days until spring.
One sad thing that happened was the boys outgrew being in their stroller bassinet together. When they first came home I could easily fit them both in this with big swaddles on and I was surprised when I tried to put them in the other day how much they had grown. Our stroller luckily will fit two of these bassinets and our neighbor is letting us borrow a second one. I almost cried when I realized how much they had grown though!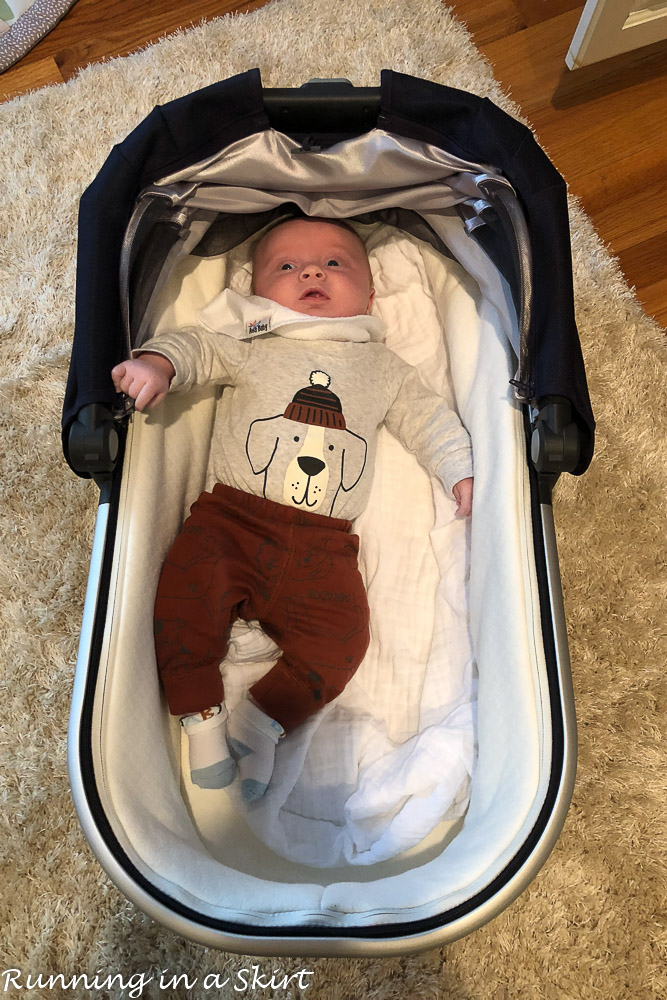 So, in a nutshell, we basically wore ourselves out enjoying the weather this week and getting lots of walks in.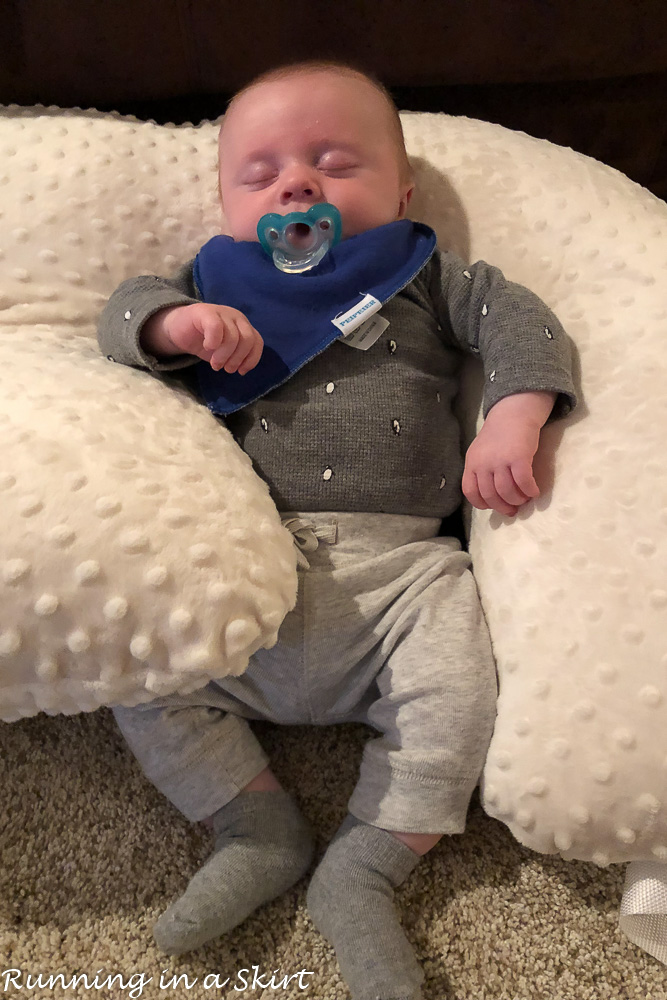 This is how the boys watched the Superbowl pregame show - haha!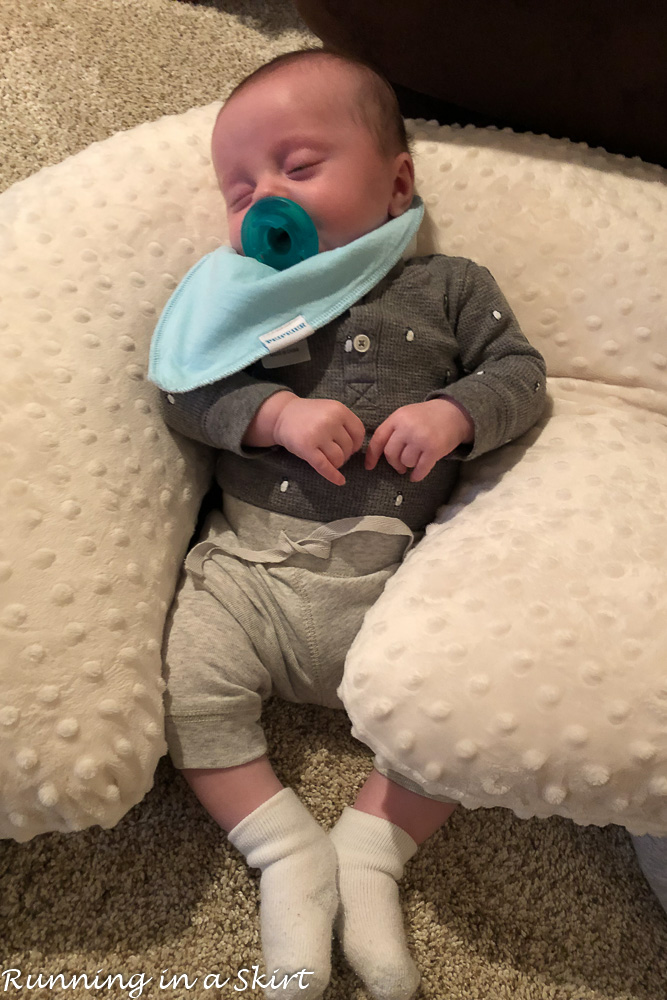 And Makena wants you guys to know we haven't forgotten about her. She's watching over the babes and enjoying the sunshine too.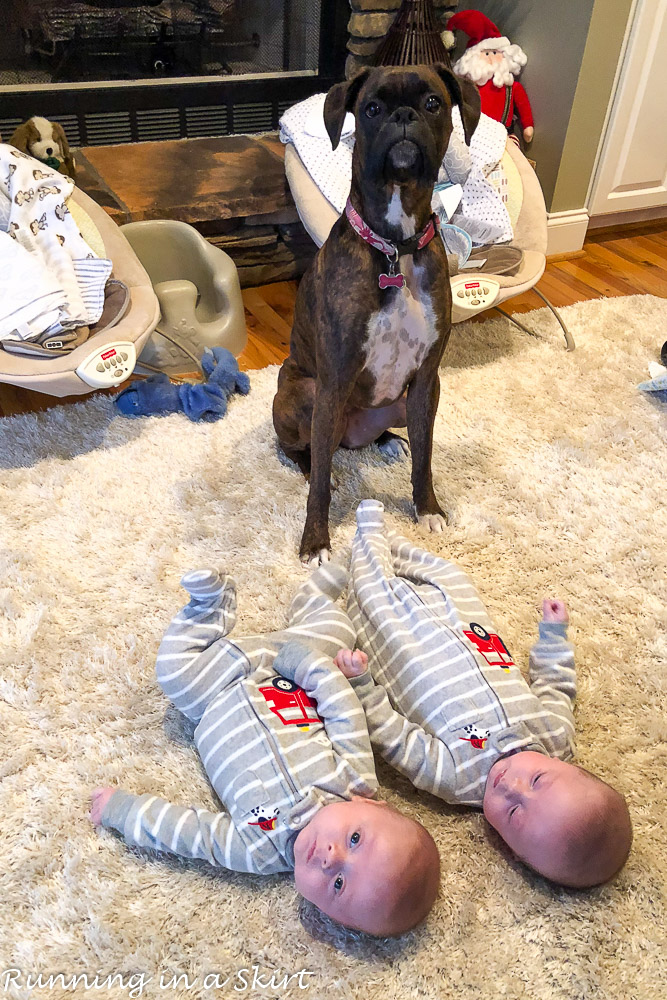 Looks like the weather today will be turning back to winter. It will be nice to slow down a bit again after running around all week but I'm not looking forward to the cold returning.
On a more positive note though, My Dad is here to visit (I need to get a photo of him and babes!) so I'm looking forward to spending time with him and having an extra set of hands to help with the babies. He's even going to watch them for us while the Hubs and I go to dinner. I can't wait!
Have a wonderful weekend everyone! I have two new recipes to share with y'all next week. See you then.