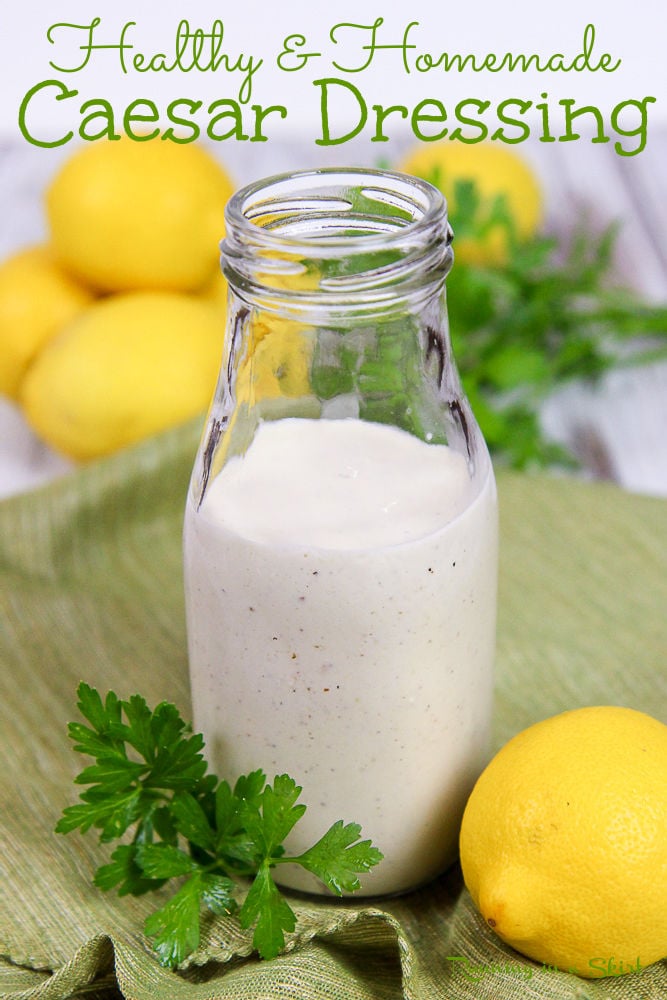 This creamy and delicious Greek Yogurt Caesar Dressing Recipe is so good you'll never realize the healthy swap!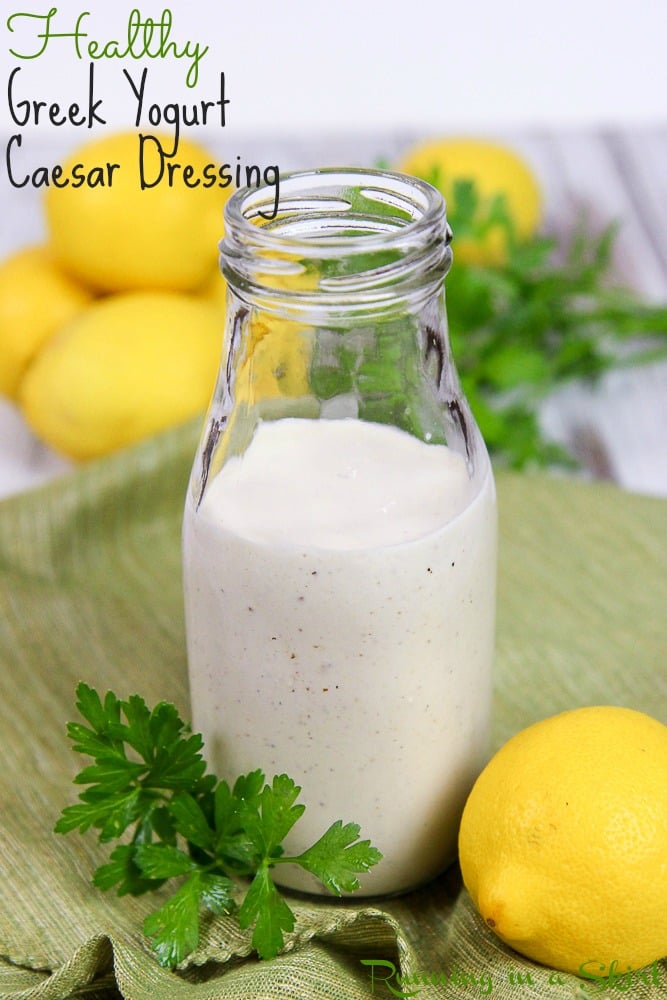 Hi friends!
Whenever the Hubs and I are at a restaurant and decide to share a salad we always have a healthy debate on which type of salad to get. I usually tend to want something with a lighter dressing. If there is a Greek salad with feta on it, I'm sold. The hubs however ALWAYS want a caesar salad. He loves them. While I love the way they taste too, I know the heavy, creamy dressing often counteracts the actual health benefits of eating that salad so I tend to want to stay away. Luckily we are pretty darn good at compromise, so we often switch back and forth between the two so we both get what we like occasionally.
Since I knew how much the Hubs loved caesar salad, I thought there had to be a way for me to make a healthier version at home. My Greek Yogurt Ranch Dressing turned out so well, that I though certainly I could use the same techniques to make a yummy caesar dressing. Sure enough greek yogurt makes a pretty darn awesome base for a Greek Yogurt Caesar Dressing Recipe!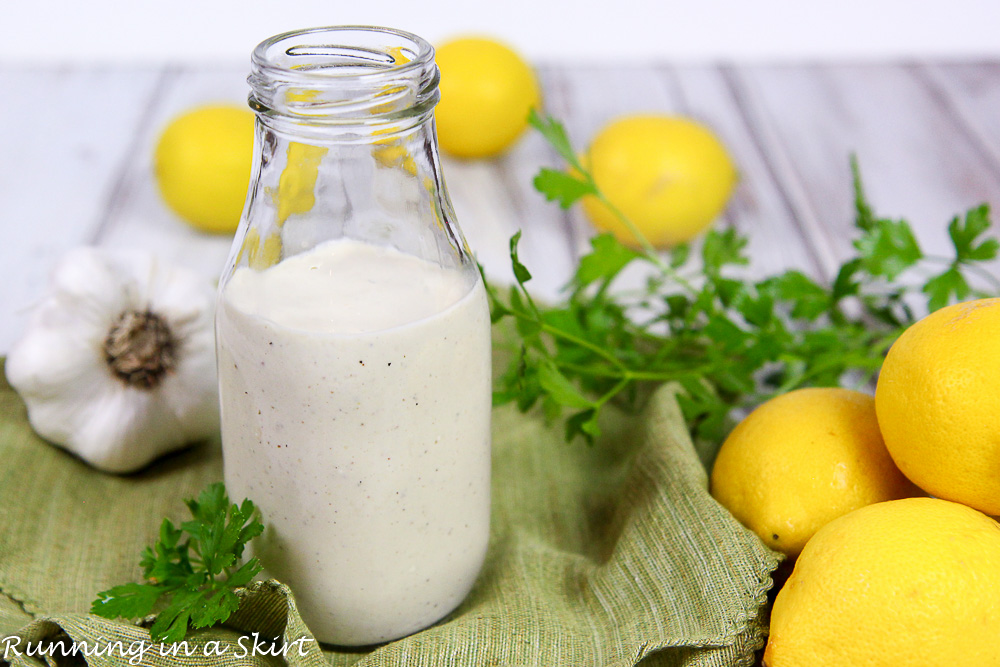 I think part of the reason caesar dressing is so good is the complexity of the flavor in it. Most of my homemade salad dressings are five or fewer ingredients, but this one has a few more because you really need ALL the flavors to mimic that famous flavor.
I even included the anchovy paste to mimic the classic flavor. Save yourself some time searching for it at the grocery store and order it here. I know it may sound like a gross or strange thing to add but it is critical to getting that classic caesar flavor. I also used Worcestershire sauce to get more depth of flavor in the dressing.
If you are vegan or exclusively vegetarian, you can sub this Vegan Worcestershire Sauce for both to get some of that flavor.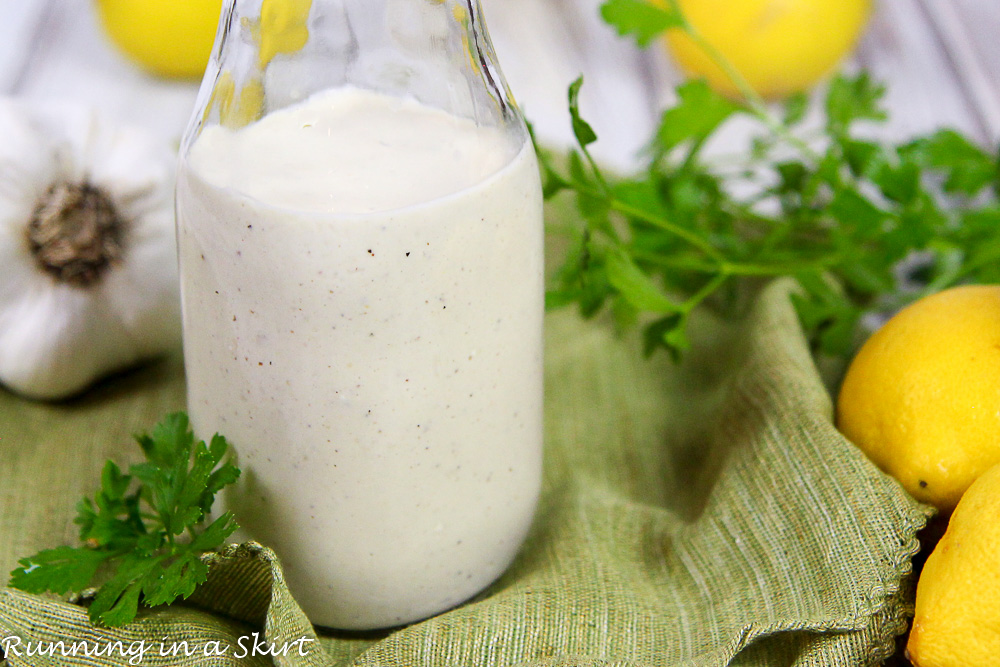 Like all of my greek yogurt-based sauces, my Greek Yogurt Caesar Dressing Recipe gets an extra health boost with the protein and probiotics in the yogurt.
Even though this recipe calls for a few more ingredients the end result is so delicious! I made it for the Hubs and he loved it. I felt great knowing we BOTH could enjoy a tasty Caesar salad more often without worrying about what was in the bottled dressing.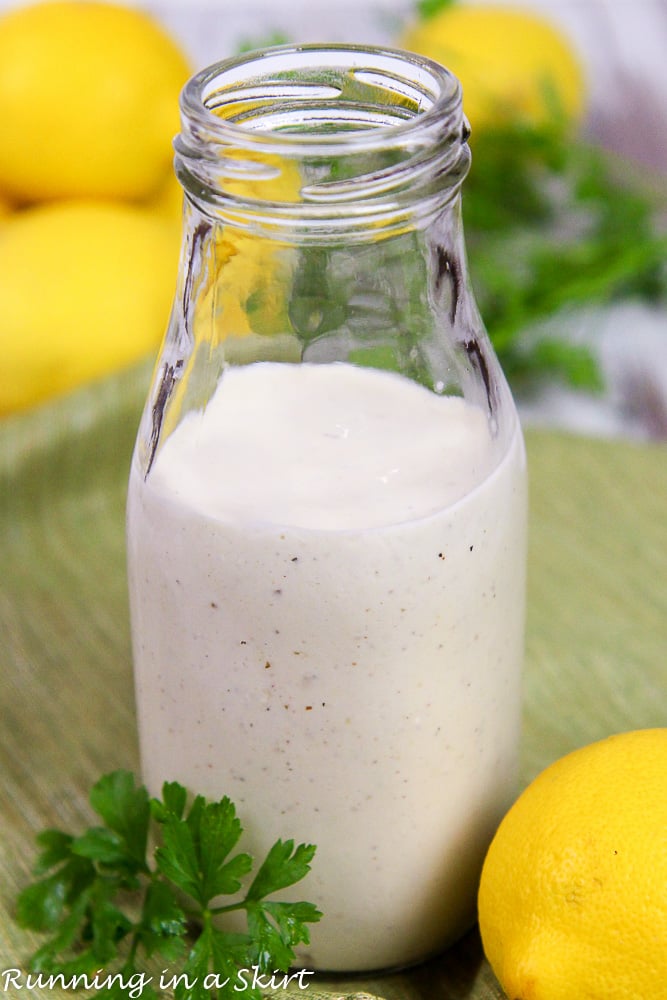 I hope you will give it a try! I'd love to know what you think. Tomorrow I'm using the dressing in a super delicious salad combo that I know you will love. Hope to see you back then.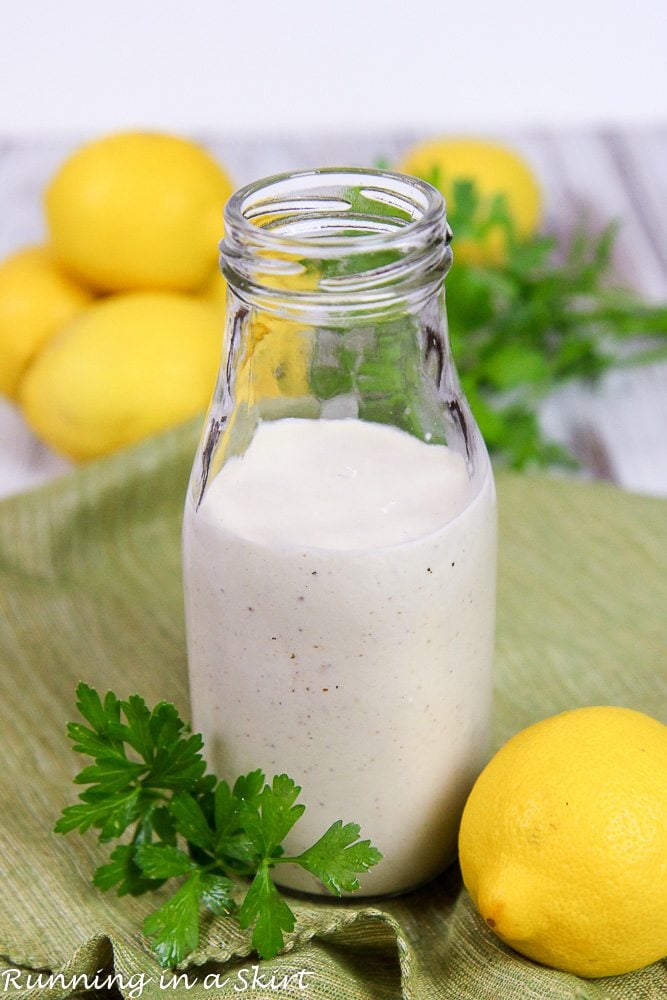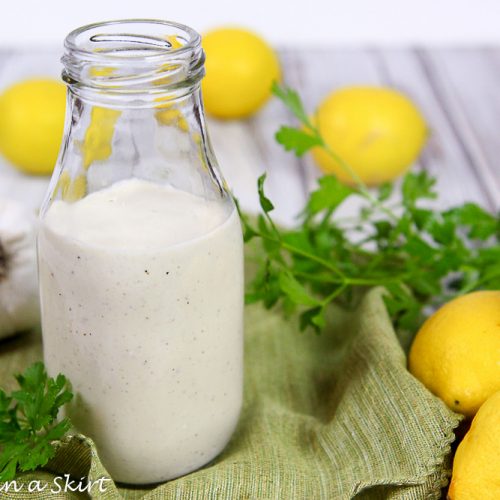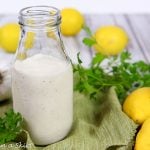 Healthy Greek Yogurt Caesar Dressing
Healthy Greek Yogurt Caesar Dressing is perfect for any salad!
Instructions
In a large bowl mix all the ingredients together. If it feels to thick, add a small amount of milk until you get to the right consistency.

Store in an airtight container in the refrigerator.
Notes
*** Depending on how thick your greek yogurt is you might need a tablespoon or two of milk to get to the right consistency for dressing.  Add that one teaspoon at a time at the end until you get the dressing as thin as you'd like.
Nutrition
Calories:
40
kcal
Carbohydrates:
1
g
Protein:
2
g
Fat:
3
g
Saturated Fat:
1
g
Trans Fat:
1
g
Cholesterol:
3
mg
Sodium:
75
mg
Potassium:
25
mg
Fiber:
1
g
Sugar:
1
g
Vitamin A:
24
IU
Vitamin C:
2
mg
Calcium:
45
mg
Iron:
1
mg
Like my Greek Yogurt Caesar Dressing recipe? I'd love it if you could pin this to your favorite Pinterest board! Thank you so much for the support.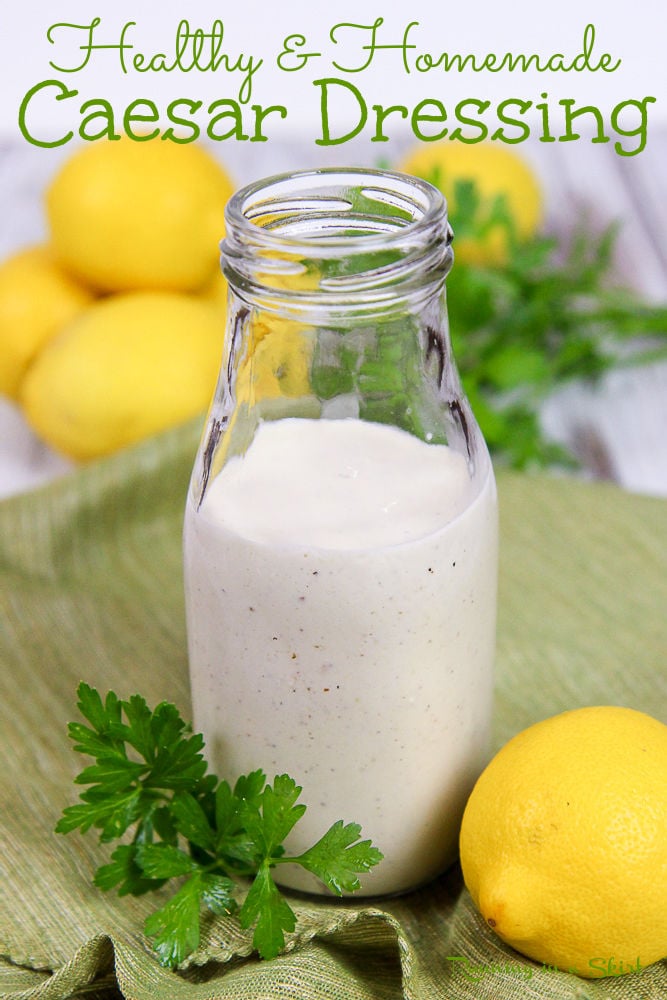 Also try...
Thanks for stopping by today! Tomorrow I'm sharing a recipe using this new salad dressing.
Your turn!
Caesar salad or greek salad?