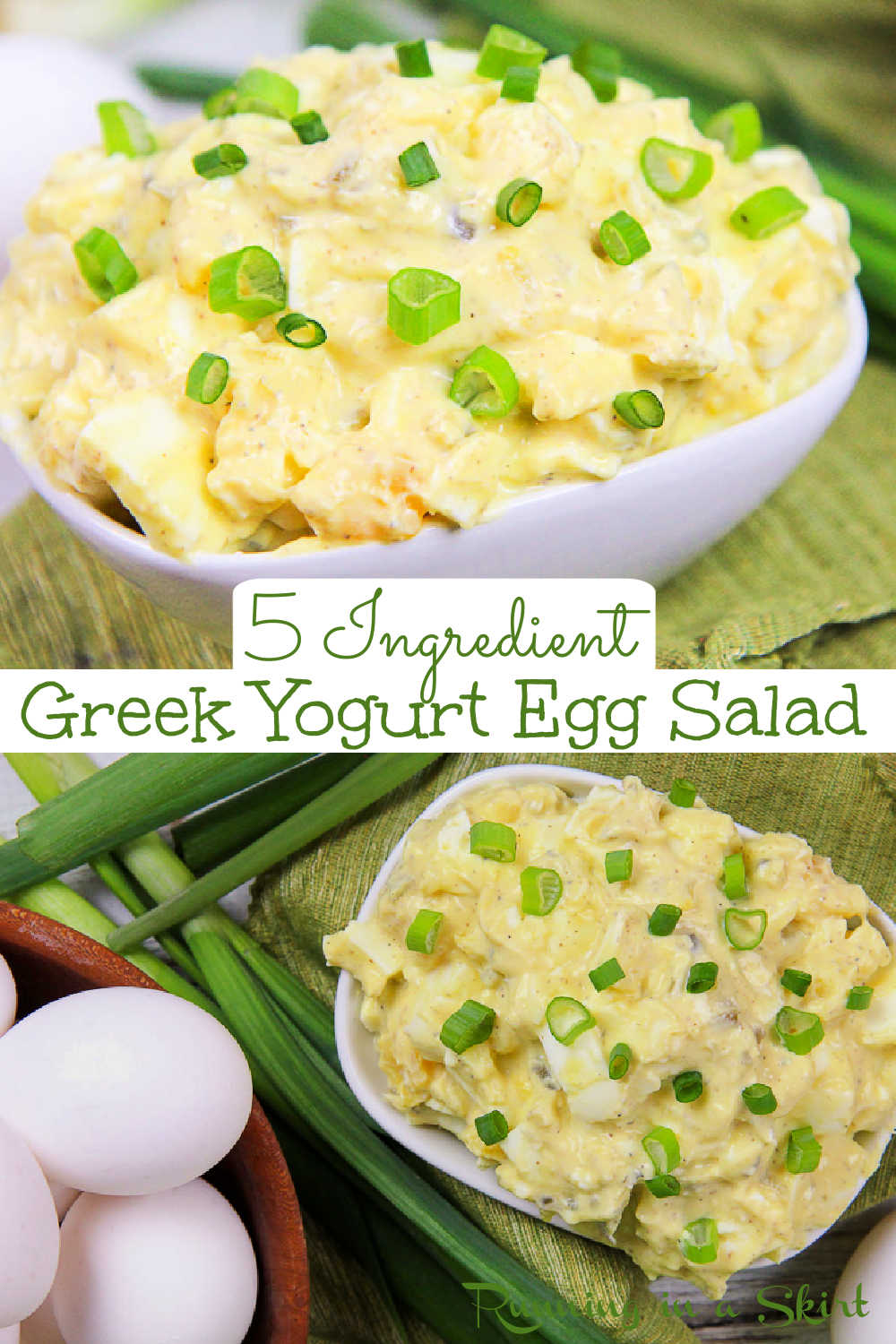 Love egg salad but hate mayonaise? You'll have to try my Healthy Egg Salad recipe with greek yogurt.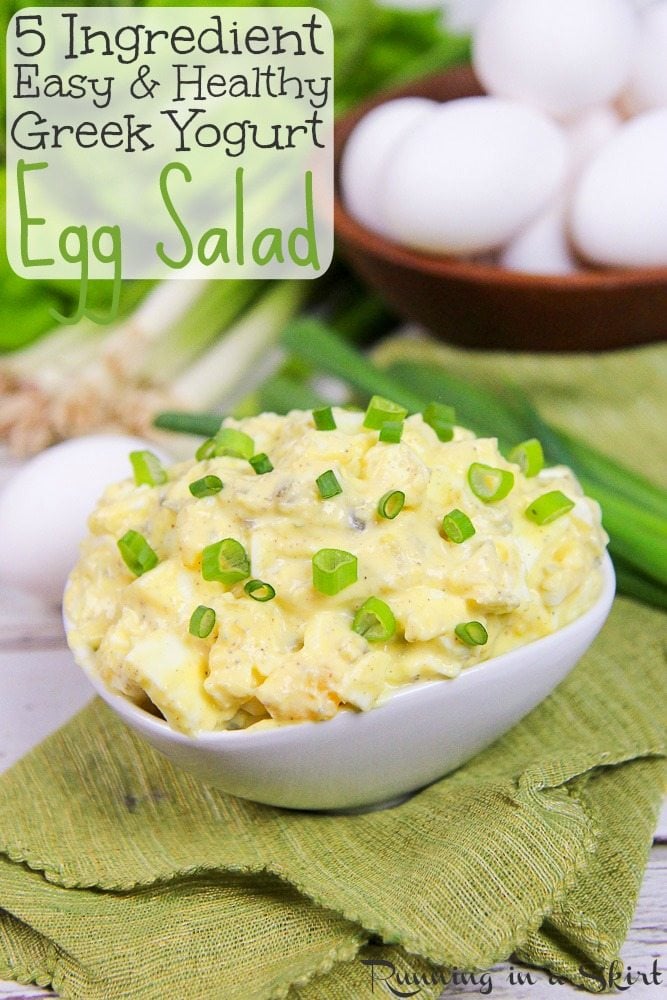 Hi guys!
When I decided to stop eating meat in High School much of my family didn't know what to do with me. My poor Mom served me cardboard like frozen meat substitutes and the rest of my family either could not remember or struggled figuring out what to make for me. It definitely wasn't normal to have an alternative diet back then.
After the shock of the change wore off, my Grandmother Bea decided that egg salad and pimento cheese would be the perfect things for me to eat. So when I visited her she made a big batch of each so I'd have something to eat. Being Southern to the core her version of both were full of Duke's mayonnaise and served with big slabs of juicy red summer tomatoes. My teenager self didn't know that mayonnaise probably wasn't something I wanted to eat a lot of and quickly fell in love with the dishes. I'd look forward to eating her delicious versions each time I visited her. And if she was still alive I'd jump at the chance at eating it again... mayo and all.
Fast forward and I still love both pimento cheese and egg salad, but I have created my own simple recipes over the years with some healthier ingredients including greek yogurt taking what was a more indulgent lunch into the very healthy category!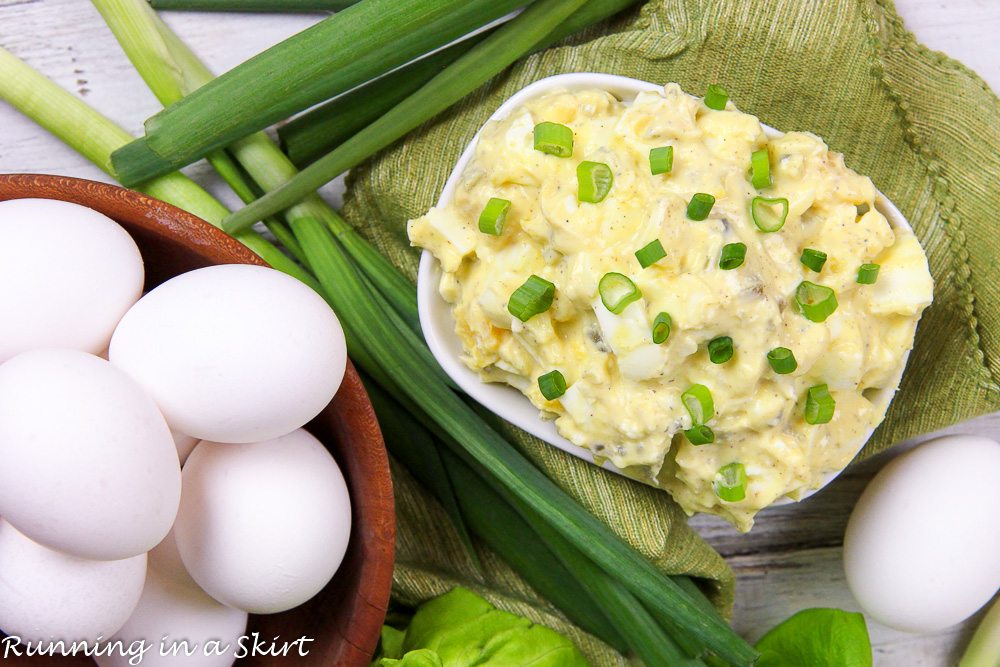 Why you'll love this Egg Salad recipe with greek yogurt...
My version of egg salad is so easy and only uses 5 ingredients. All you have to do is boil your eggs and chop them. You then mix them together with greek yogurt, pickle relish and grainy mustard. My secret ingredient is a dash of celery salt. Bea always put that in hers and I love the way it tastes.
If you want some crunch you can add some chopped celery, but I like mine this way. It's smooth and delicious.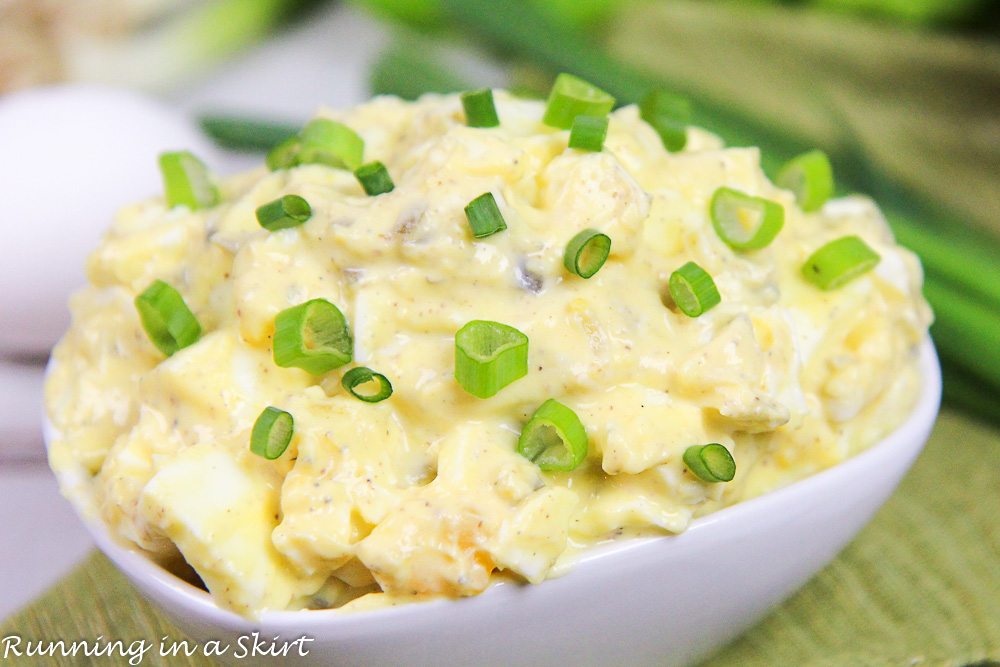 You can either eat the egg salad recipe with greek yogurt with crackers in a bowl or pile it on a delicious sandwich. A lot of people put theirs on white bread and cut it in triangles, but I like my whole wheat version better. Plus, in honor of Bea I used big slabs of tomato on mine.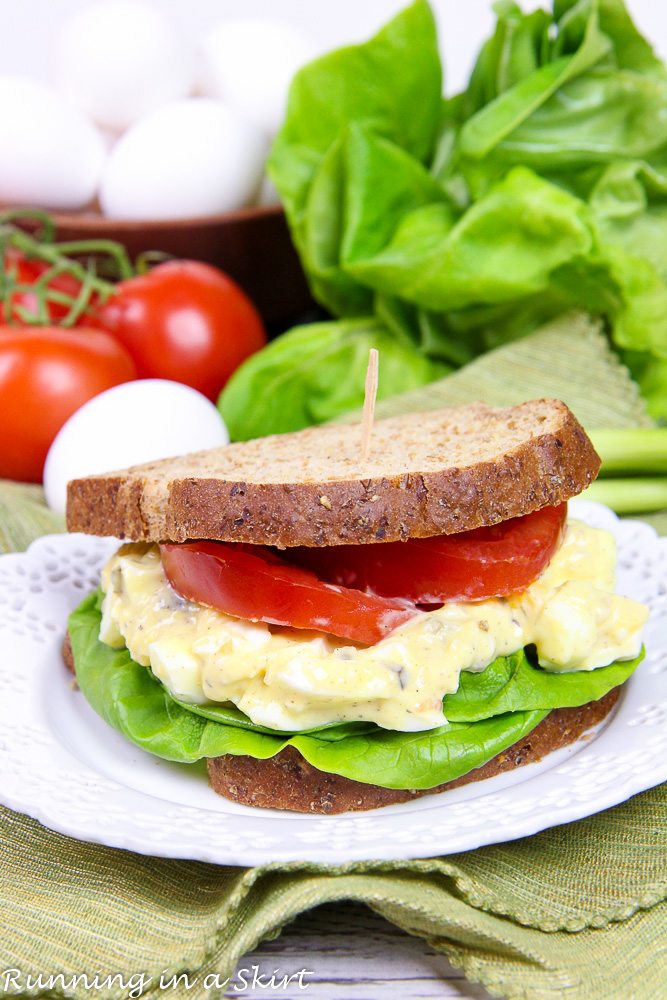 Either way you serve it my egg salad is a far cry health wise from my Grandmother's version but still tastes very similar.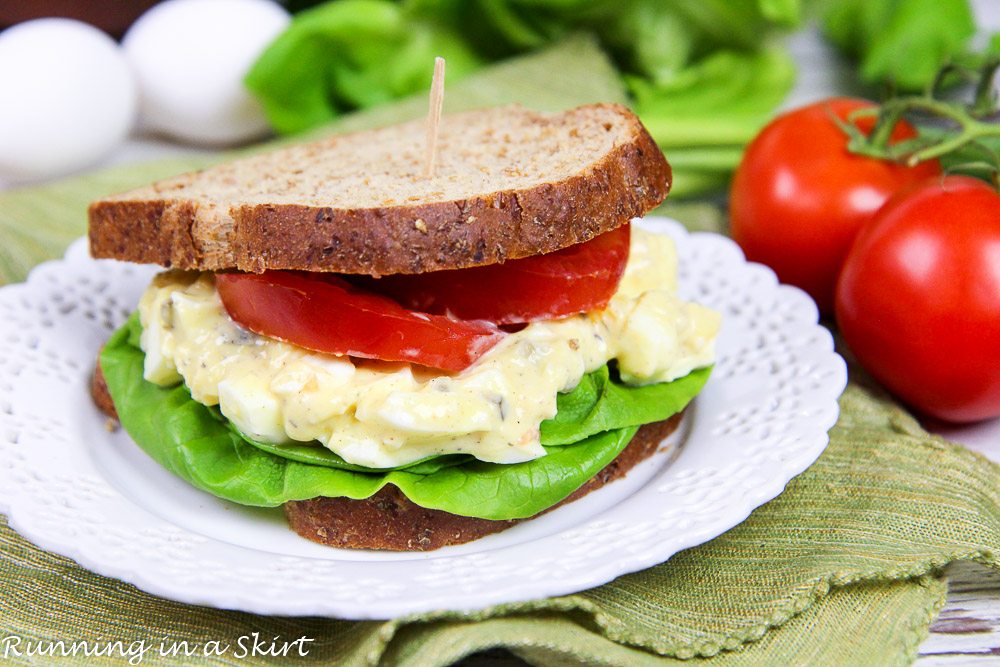 The greek yogurt somehow doesn't taste THAT much different from the maynosie. It's crazy how versatile greek yogurt is. I always keep some in my fridge for recipes like this.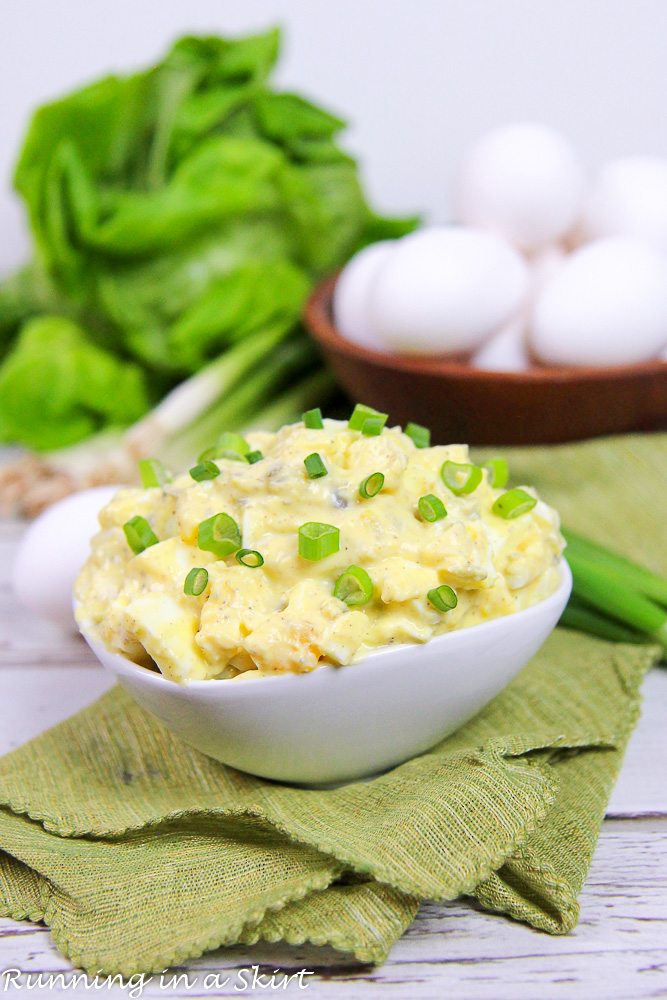 The best part about this dish is it's protein packed making it a great vegetarian dish. So it turns out my Grandmother was actually on the right track in my early vegetarian days.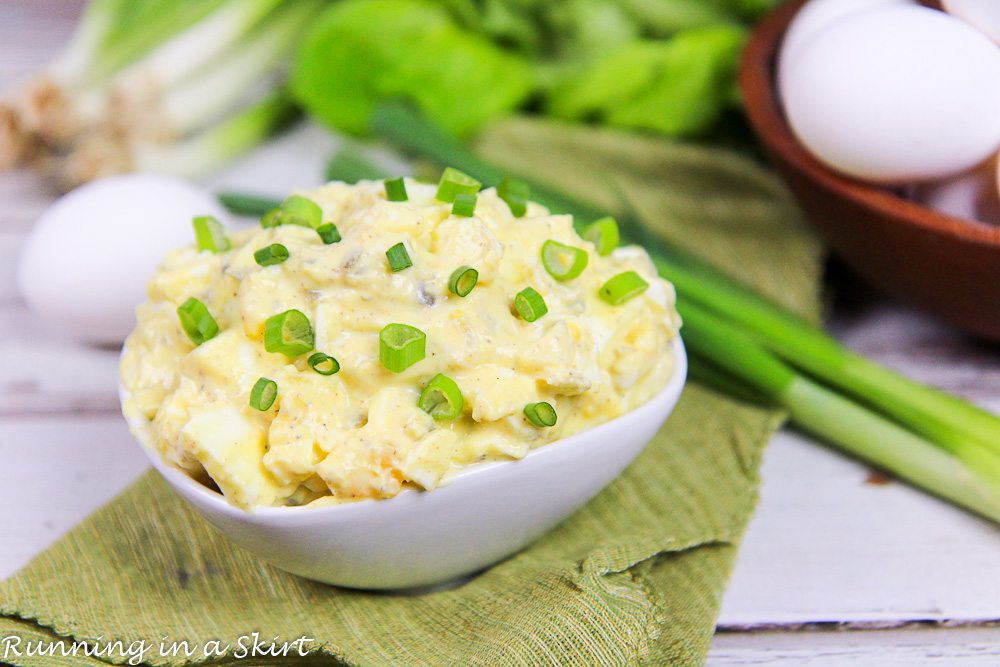 You can also make this ahead and eat it for several days. I hope you enjoy it as much as I do. Make a bowl in honor of my Bea!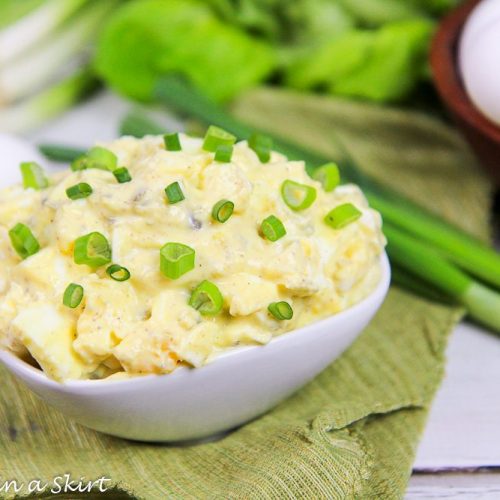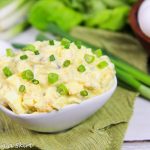 Egg Salad recipe with greek yogurt
This easy egg salad recipe with greek yogurt is only 5 ingredients! It will be your new favorite go-to fast meal.
Ingredients
6

boiled eggs

,

chopped

½

cup

greek yogurt

1

tablespoon

pickled relish

1

teaspoon

grainy mustard

½

teaspoon

celery salt

¼

teaspoon

pepper
Instructions
Chop your eggs into quarter inch pieces. In a bowl, carefully fold together the rest of the ingredients.

Eat with crackers or on a sandwich!
Notes
Serve this Egg Salad recipe with Greek Yogurt with crackers, veggies on in a sandwich.
Nutrition
Calories:
136
kcal
Carbohydrates:
3
g
Protein:
12
g
Fat:
8
g
Saturated Fat:
2
g
Cholesterol:
281
mg
Sodium:
252
mg
Potassium:
130
mg
Sugar:
2
g
Vitamin A:
390
IU
Calcium:
65
mg
Iron:
1
mg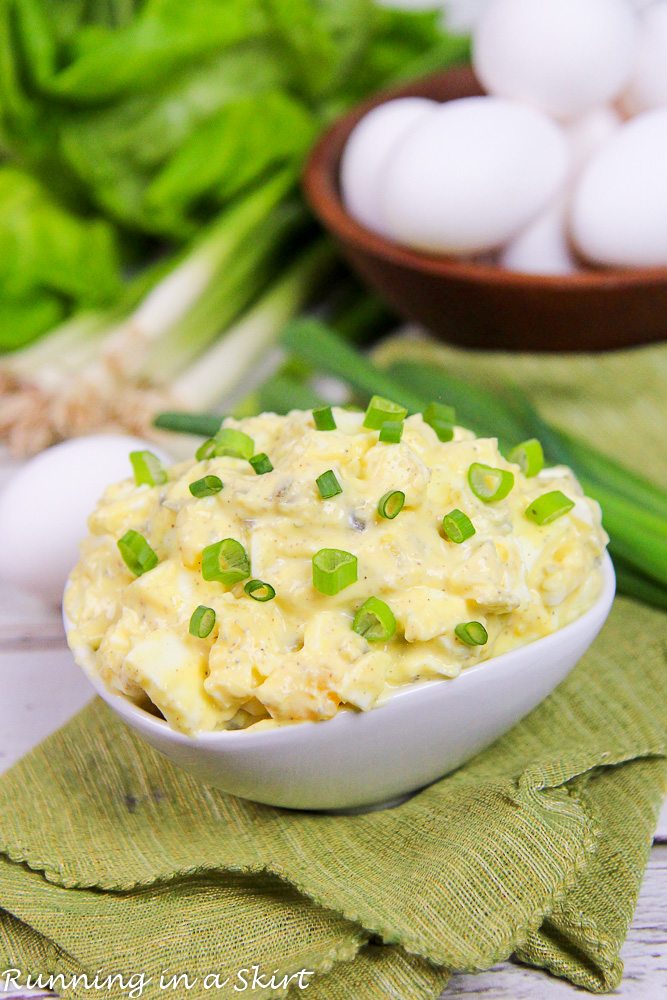 Also try these salads using greek yogurt...
Like my Egg Salad recipe with greek yogurt ? I'd love it if you could pin this to your favorite Pinterest board! Thank you so much for the support.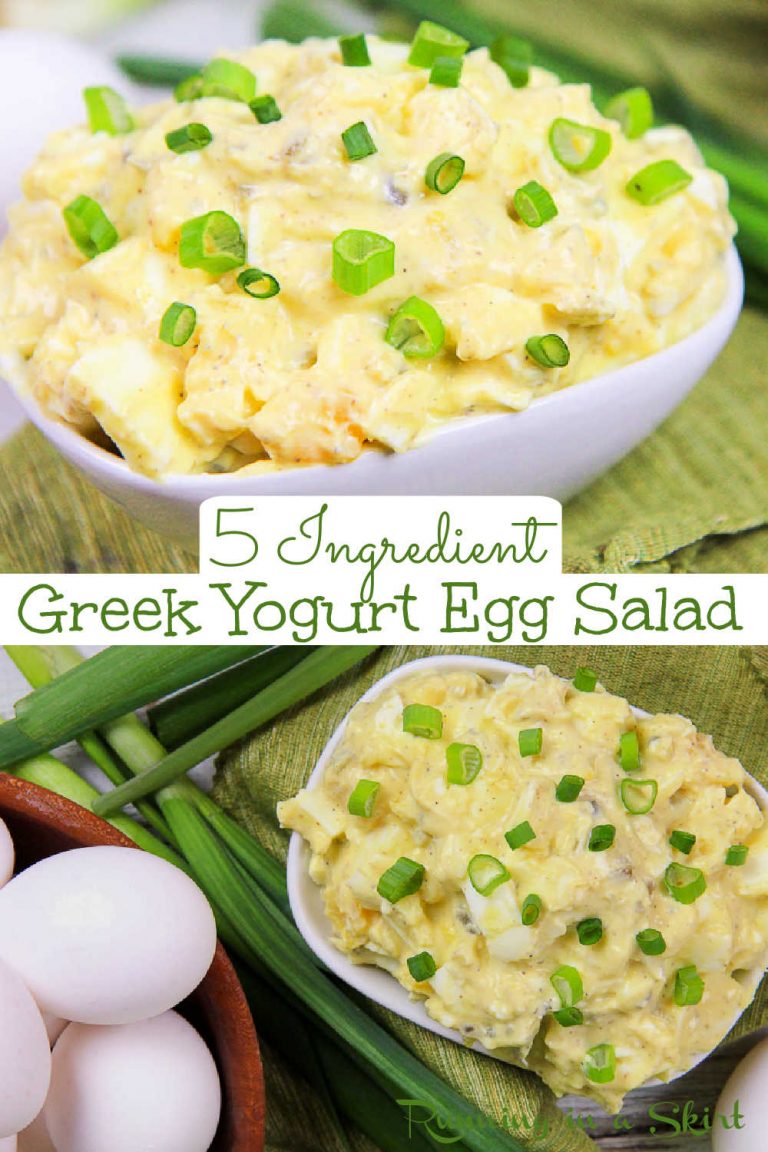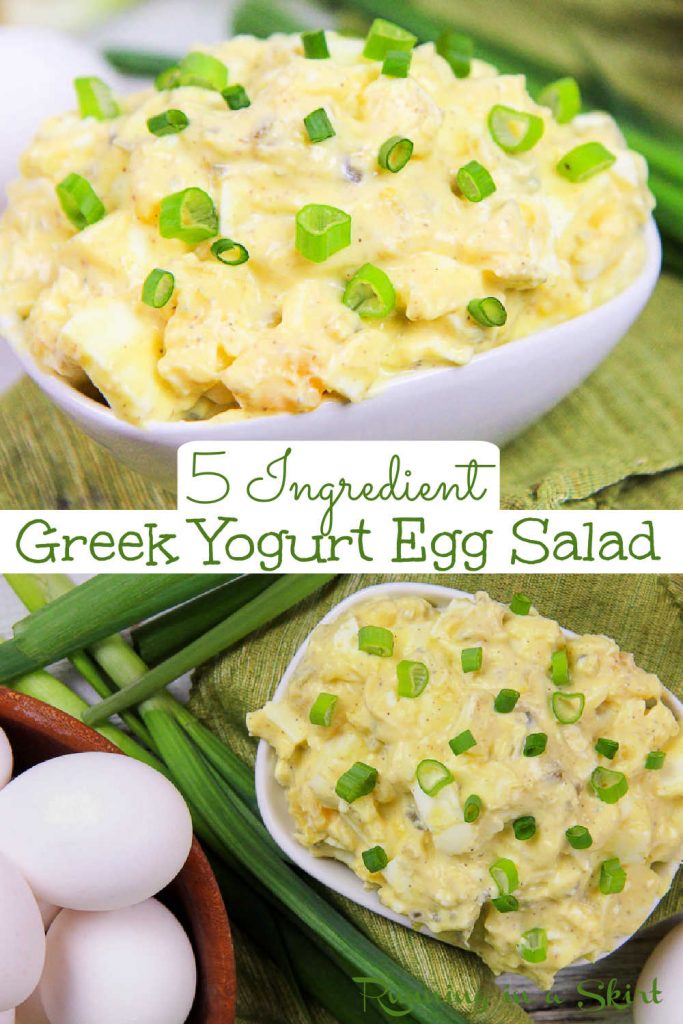 Thanks for stopping by today! Tomorrow I'm sharing some unexpected ways I helped my plantar fasciitis.
Your turn!
What did your Grandmother make for you?