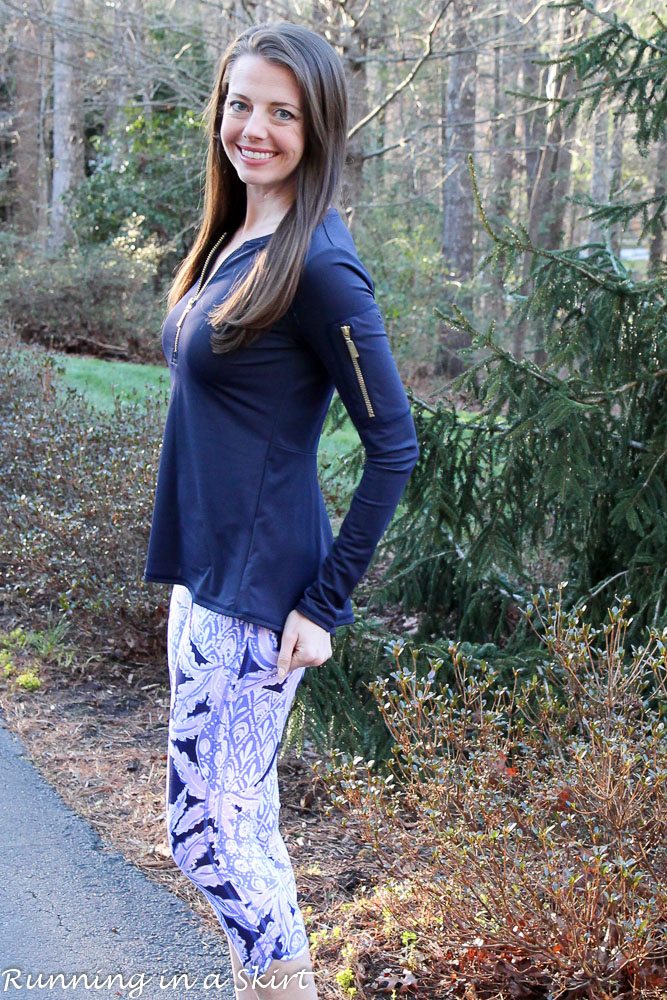 Happy Fashion Friday everyone!
Looking forward to sharing my Lilly Pulitzer Luxletic Coco Safari outfit today... but first a little life update. I'm with my Dad and Brother today in Chattanooga. We had to handle some things concerning my Grandmother's estate, so we decided to make a weekend of it and do some fun stuff in Gatlinburg on the way home. If we find anything exciting I'll make sure to share on my Instagram Stories.
In the meantime Fashion Friday is back with another fabulous Lilly Pulitzer outfit! In case you can't tell, I've been loving their clothing so much lately. Their festive prints make even grey days feel a little brighter.
Lilly Pulitzer Luxletic Coco Safari
I shared with you a few weeks ago a Lilly Pulitzer Luxletic outfit with a matching jacket and leggings. Today I wanted to show another way to wear it, just in case you aren't into prints as much as I am. This is the Coco Safari print leggings with a plain navy athletic shirt. I think it's technically a rashguard, but it also works for an athleisure look.
And yes, just in case you can't tell those are pineapples on my leggings!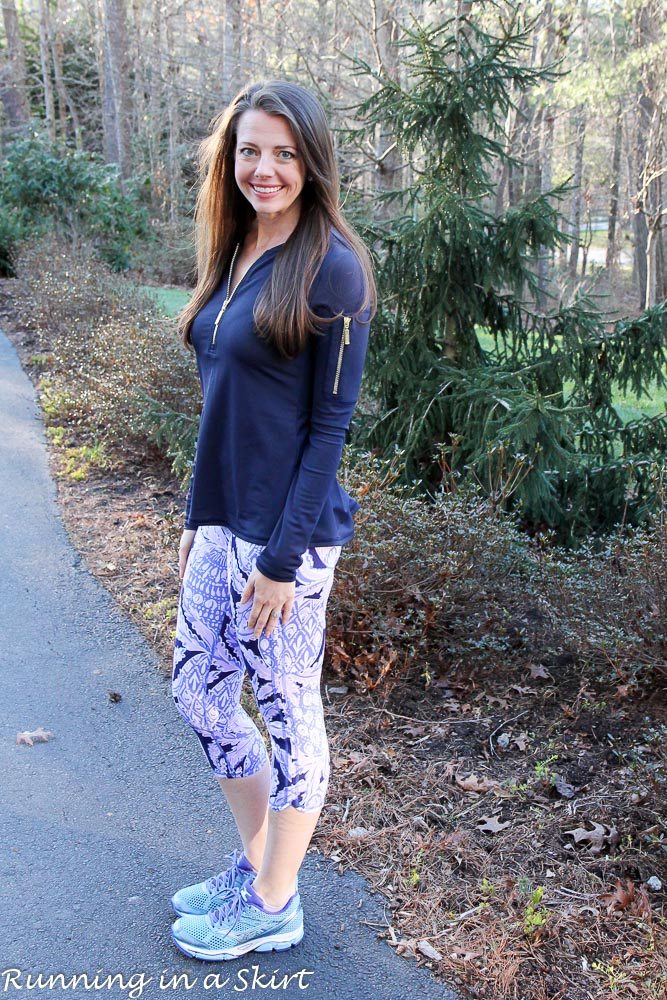 The navy shirt is perfect to pair with the leggings and tones down the look a touch. I'm obsessed with the gold zipper detail on it.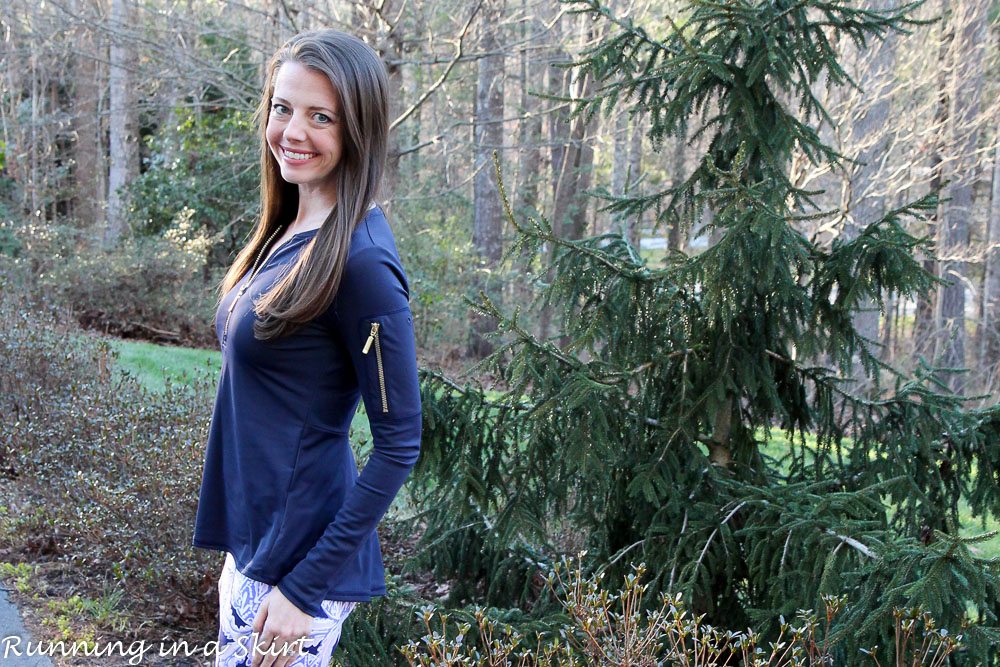 The other really sweet feature is how it's cut in the back... it actually flares out making the shirt super flattering from behind.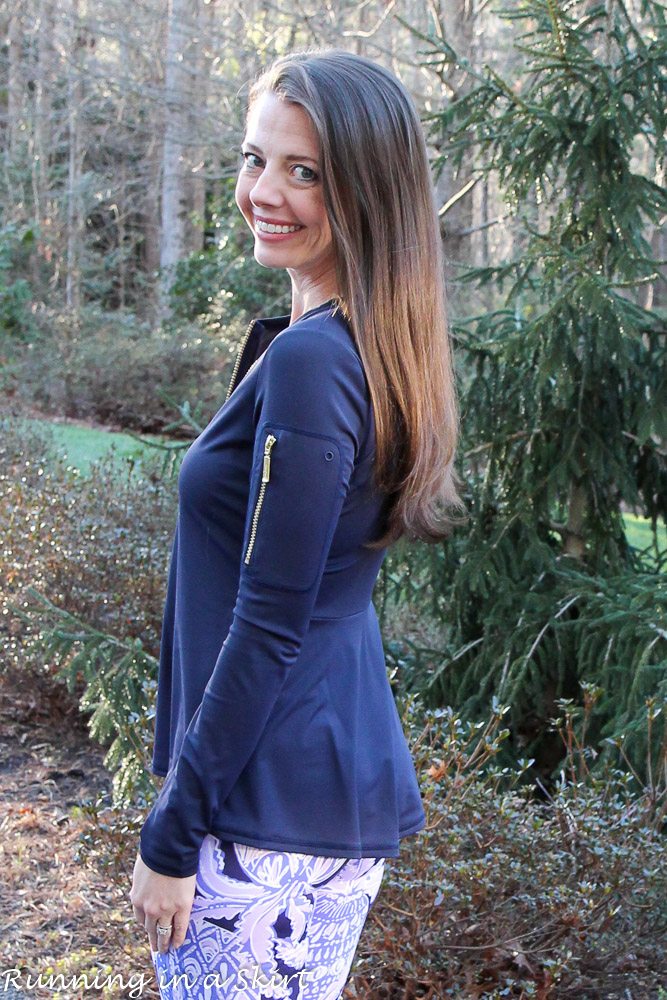 Wearing this outfit makes working out, shopping for groceries or just hanging around the house a lot more fun. The fabric and cut of the both the leggings and shirt are so beautiful in person. They fit well and feel like a dream to put on. Plus the fabric actually has built in UPF 50+, which is great for my fair skin.
I also have a dress in the pink print of this fabric, but there is something so calming and subtle about the blue version. I think it's one of the prettiest prints. If you want to try Lilly without all the pink... this one's for you. 🙂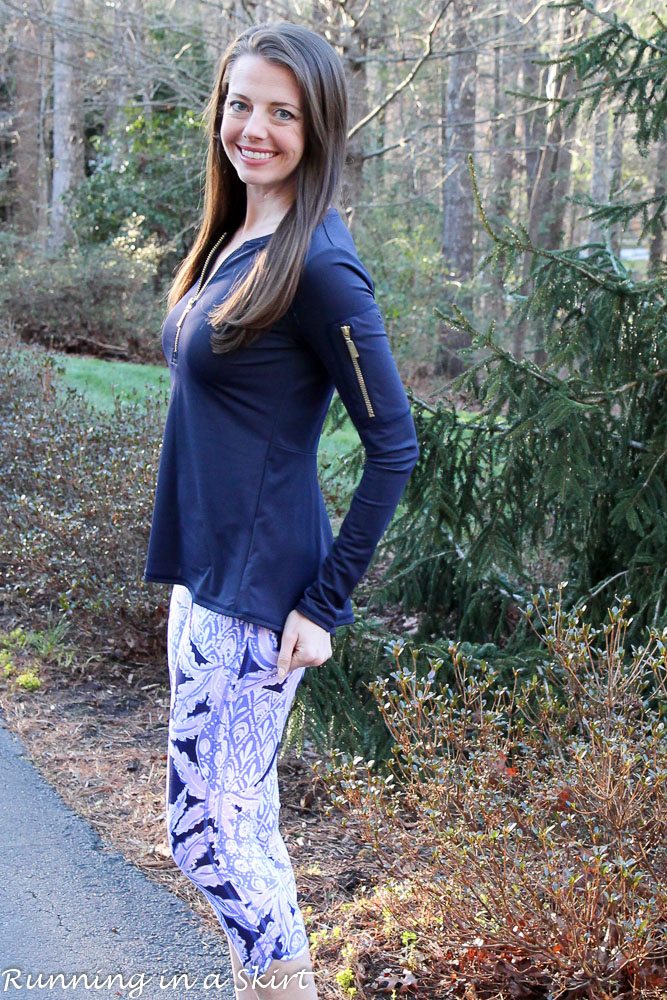 Like my other Lilly Pulitzer Luxletic outfit, I got this locally at the Palm Village Asheville in Biltmore Village. We have the nicest Lilly Pulitzer store in town and it is my favorite place to shop. The store is packed with the newest and cutest prints plus they always have a pretty fabulous sales rack and often run specials. The staff is also genuinely so nice and make it a lot of fun to go shopping. I really think you will like it! Stop by if you are in Asheville and tell them I sent you. 🙂 Or follow them on Facebook or Instagram to keep up with their specials and deals.
Happy Shopping!
Did you miss these posts...
Your turn!
What are you doing this weekend?