Happy Fashion Friday!
I hope everyone had a great week. Mine turned out pretty chill, but I have a lot I want to get done this weekend, so that's ok.
One of the highlights was getting back into running with Makena. When I broke my elbow I was just in the process of building up some mileage with her, but had to stop since I couldn't run. I don't want to strain her, so my theory is to build her mileage like I human. I took her on a 1 miler yesterday and she did great. She was hardly even panting - lol! I'm hoping to try two miles with her tomorrow and Sunday and then hopefully see if she can hang with my regular 3 miles next week. She seems to be loving it. Maybe it will help her crazy.
I also shared some fun posts on Running in a Skirt this week in case you need to catch up...
Another highlight of mine was getting my shipment from the Lilly Pulitzer After Party Sale. If you are not familiar with the brand, they don't regularly put items on sale and only hold two huge sales a year called the After Party Sale. Since the pieces can be a bit pricy, it's when I like to stock up.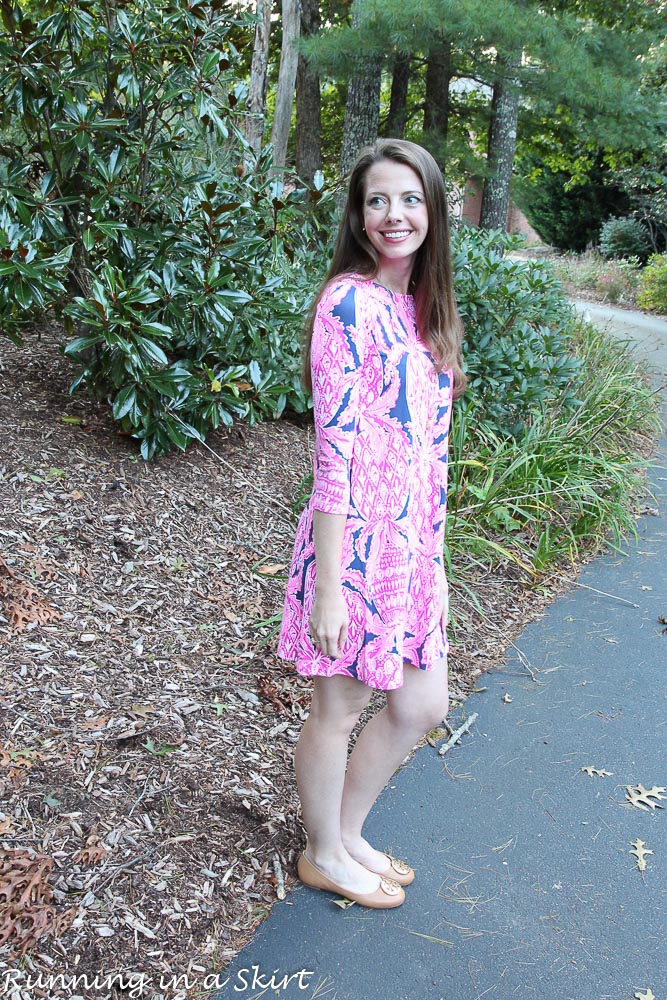 I had been eying this fun Coco Safari print for a while and was so excited to snag this piece. I've told you before how much I adore pineapple and this fits right in. I know it's fall and all... but you can catch me wearing shades like this year round. This dress could not be easier to wear and looks so polished without much effort.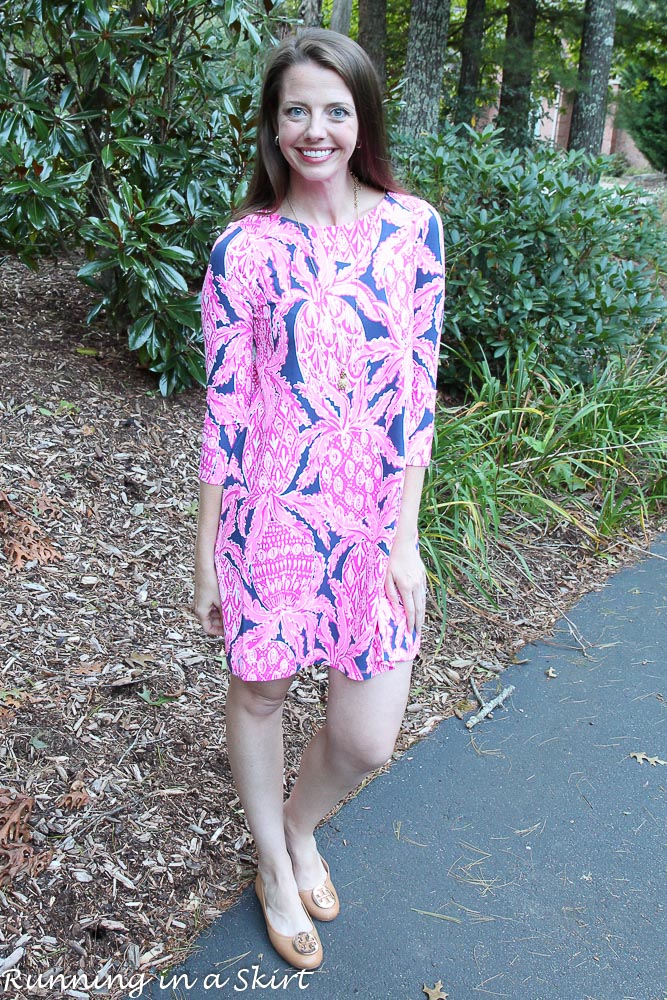 One reasons I picked this dress was because it did have a navy base so would work well with navy leggings, boots and a vest or sweater in the cooler months. It still looks perfect for early fall though. I honestly feel so happy wearing it.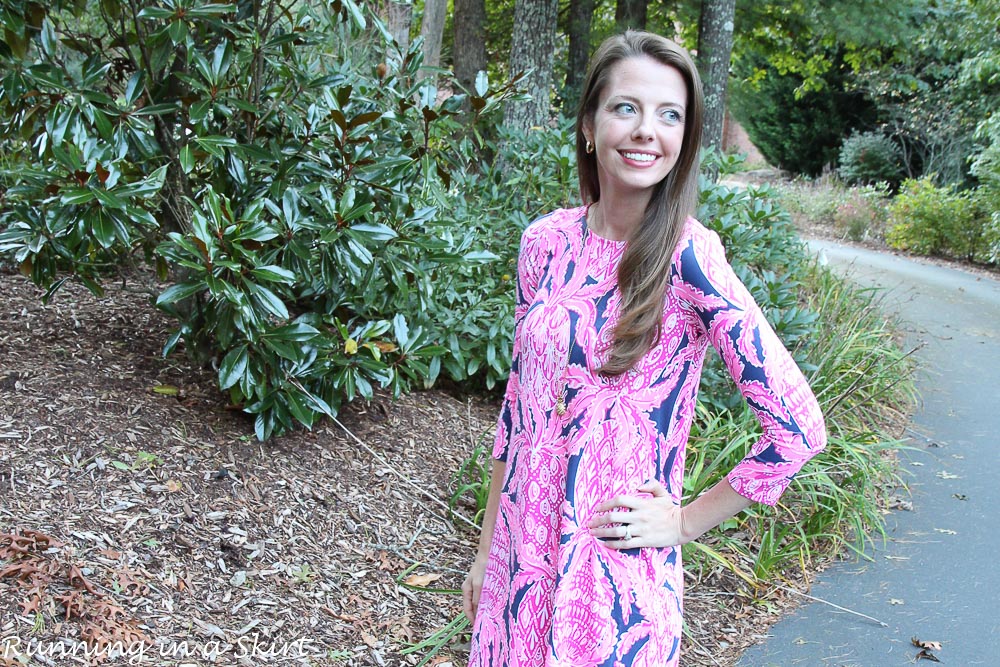 It appears as though I snagged the last of this particular pattern in this dress, but Amazon has a super cute top, palazzo pants and shift dress also in this pattern if you like it as much as I do. I'm also linking to several similar dresses like this that I think you'll love. Happy shopping!
Shop the Look:
Top in the "Coco Safari" Pineapple Print
Palazzo Pants in the "Coco Safari" Pineapple Print
Shift Dress in the "Coco Safari" Pineapple Print
Similar Dress: HERE, HERE & HERE
So nice to see you today. Have a great weekend and come back Monday for a new Things I'm Loving Lately!
Your turn!
What are you doing this weekend?
This post is not sponsored, but contains affiliate links. I do make a small commission for clicks and purchases. It cost you nothing. Thank you for supporting Running in a Skirt.
I'm linking up with: Nicole for the Fit and Fashionable, Jolynne Shane for Fashion Friday, Turning Heads Tuesday. Thank you so much for the lovely linkup ladies