Hi everyone,
I hope everyone had a great weekend. Mine was nice and full. I went out to dinner Friday downtown, ran with Makena (it's still a big work in progress) and watched some Gator football with my nachos. I even got the stuff to change over my plants for fall and pulled out the fall decor. I'll take some pictures to share with you what I did later this week. There was just enough stuff to stay busy without being overwhelmed.
In blog news my $100 Visa Gift Card giveaway is still running, so make sure to enter! Now for those Things I'm Loving Lately...
Things I'm Loving Lately 35
NOW Essential Oils
When I went to the NOW Foods Immersion in May part of the experience involved learning more about NOW Essential Oils. I've been interested in using essential oils for awhile, but wasn't really sure how to start. The class explained safe ways to use essential oils and how they can help your life. They also shared how their oils go through rigorous testing for safety and quality, assuring that as with all NOW products you are getting only the best products but at a much lower price. I've looked around at other oils and you can't beat NOW for their price and quality.
I got home and couldn't get the idea of using essential oils in my home out of my head, so I reached out to NOW Foods to see if they'd send me a starter kit of oils to try. They did and let me tell you guys... I'm obsessed.
I now have several house diffusers! I'm using this pretty wood Ultrasonic Essential Oil Diffuser in my bedroom. I like the way it matches the decor and doesn't seem out of place. I'm against clutter in the bedroom so this fits right in. It's quiet, easy to run and automatically shuts off. It comes at a great price point too... $49.99.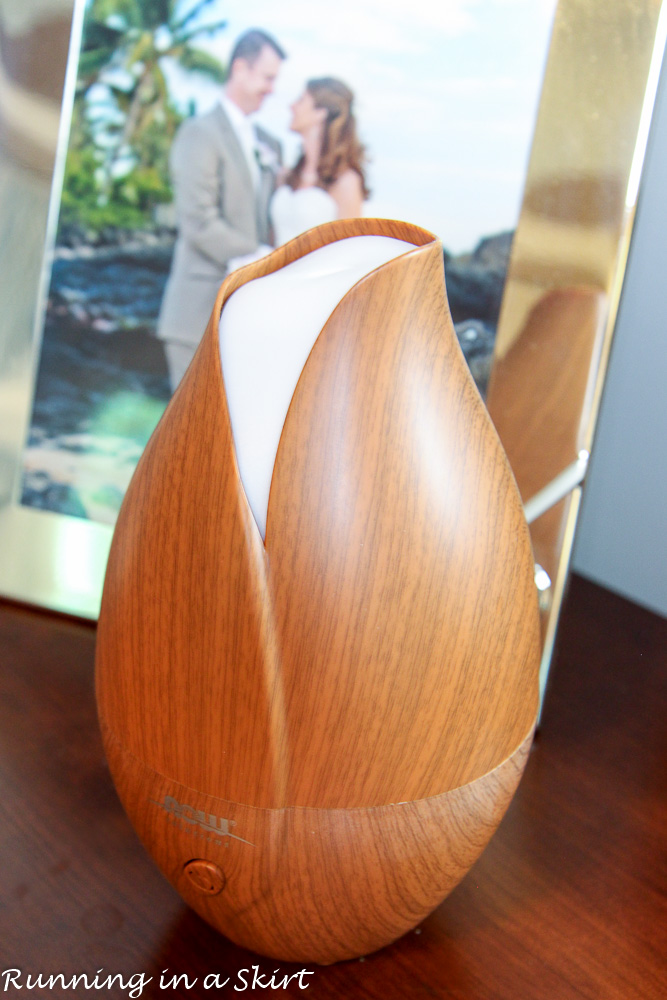 I'm also using their Ultra Dual Mist Essential Oil Diffuser in my living room. It has some really cool settings that allow you to run it intermittently and on a timer, which makes it great for a room you are going to be in and out of a lot.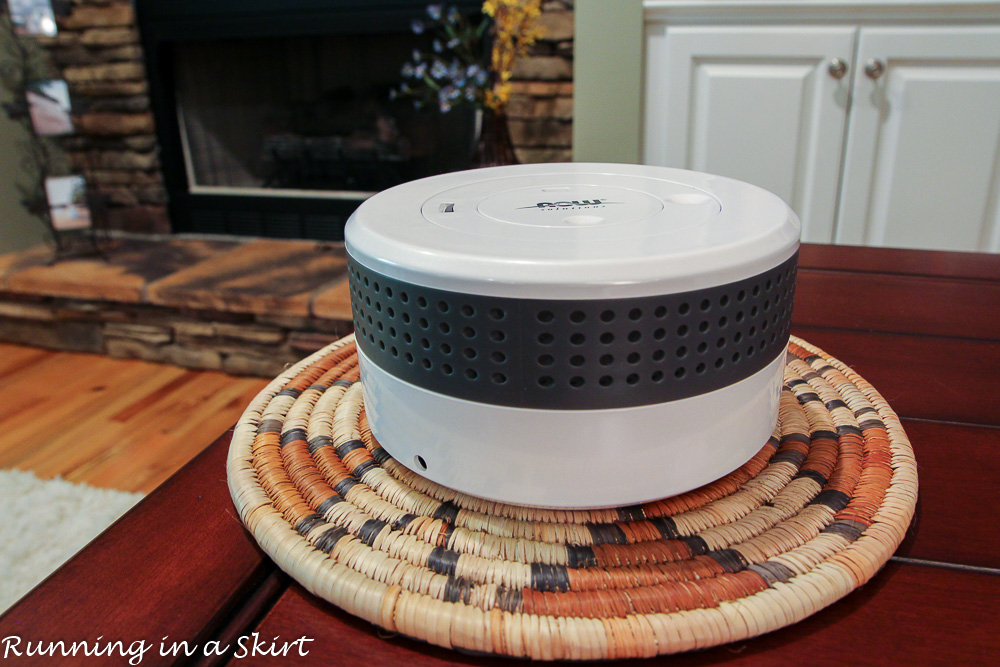 It's also very quiet and easy to clean. I think the dual mist is a great choice for a larger room. It's also less than $50!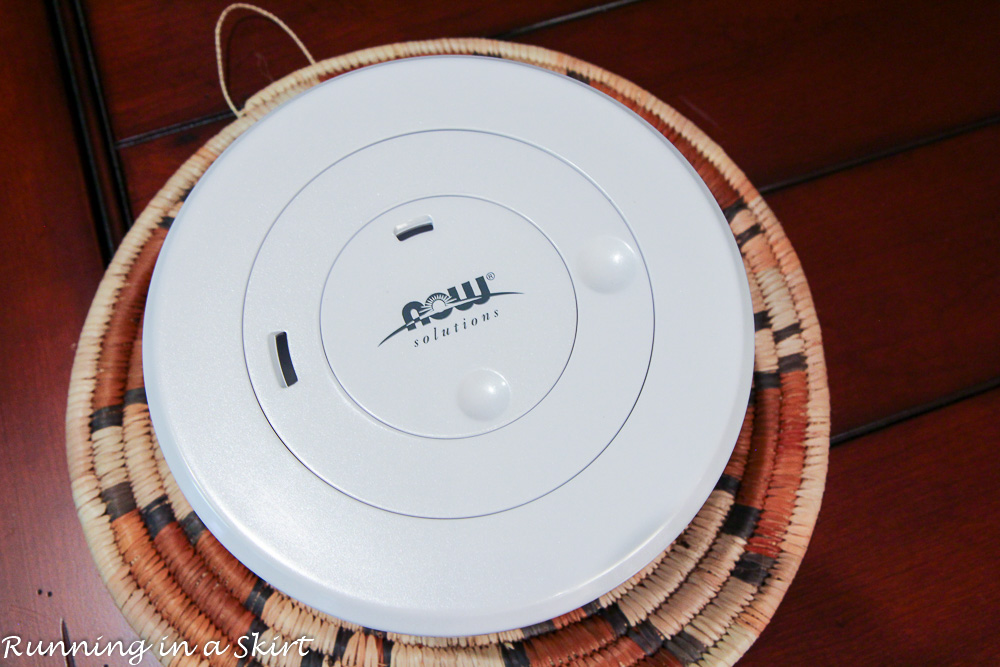 I'm hardly an essential oils expert, but I've started out by using essential oils in my diffuser to help with different problems like headaches, concentration issues and sleeping issues. For those of you who are starting out too, I thought I'd share what has been working for me so far! Basically the scents from the oils not only make your house smell amazing, but they also can have healing properties.
First I've been using two NOW Essential Oils to help me sleep. They have a Peaceful Sleep Oil Blend which features orange oil & tangerine il, lavender oil, chamomile oil, ylang ylang oil & sandalwood blend. It smells so good and is very relaxing.
Pure organic Lavender Oil has also been a great trigger for me to sleep, so I've also been using that.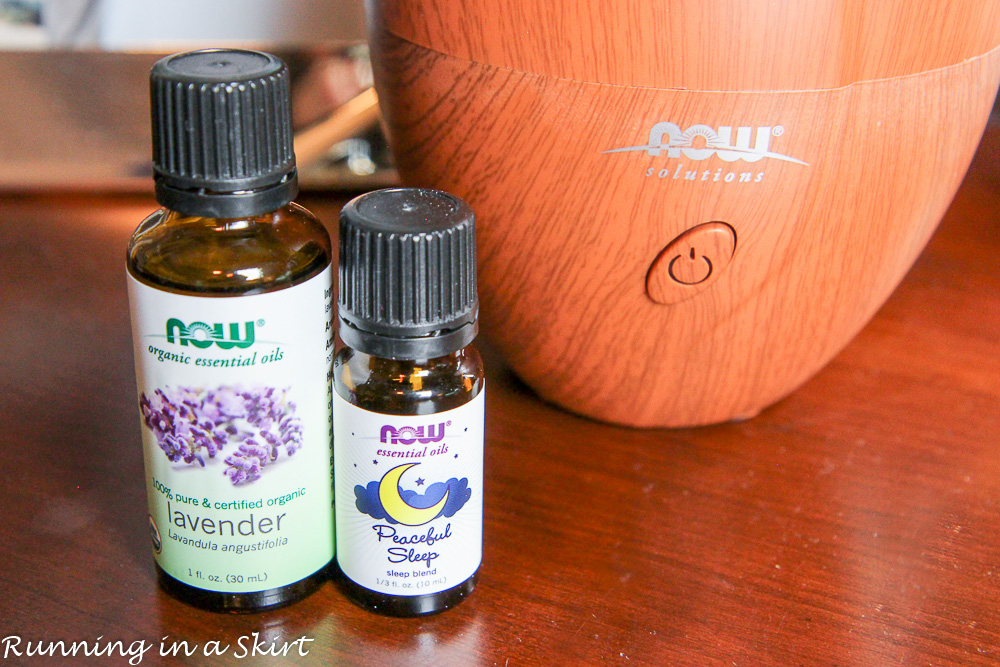 I've also been using their Nature's Shield protective blend in all of my diffusers. It's ideal for freshening and cleansing. It contemporary version of the famed Four Thieves Vinegar featuring Clove Bud, Lemon, Cinnamon Bark, Eucalyptus and Rosemary oils. It's great for a morning pick me up or to clear the stale air in the house.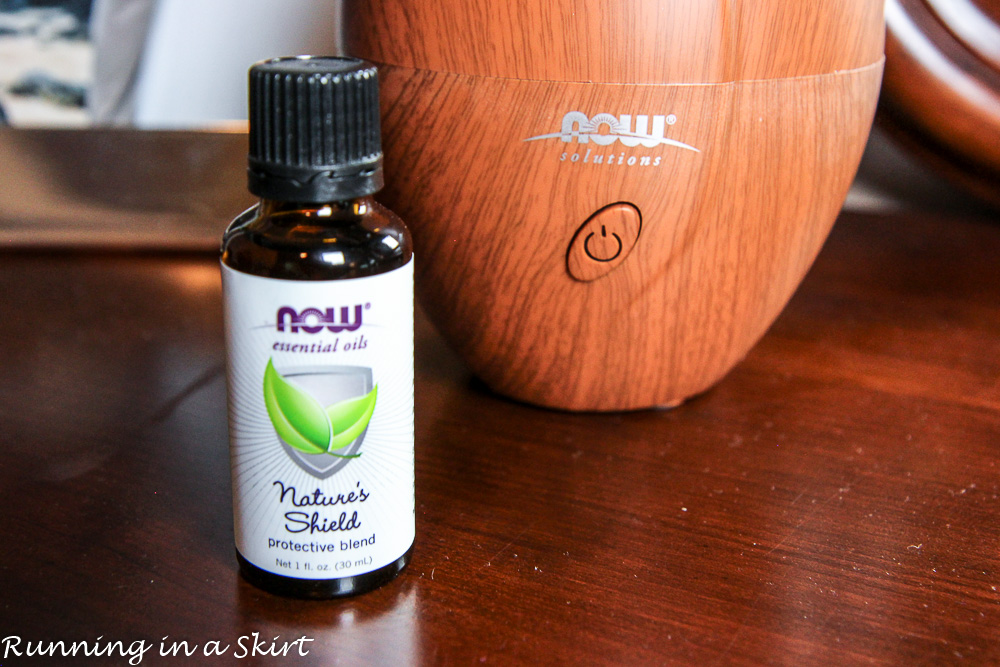 I don't mention this a lot on the blog, but I do suffer from bad headaches including migraines. This is actually one of the top reasons I've been interested in trying essential oils. I know my headaches respond well to aromatherapy, and I thought trying oils could help me use less medicine when one hits. So far I've been using Peppermint and Eucalyptus for headaches and it has really been helping. Both of these are less than $8 each.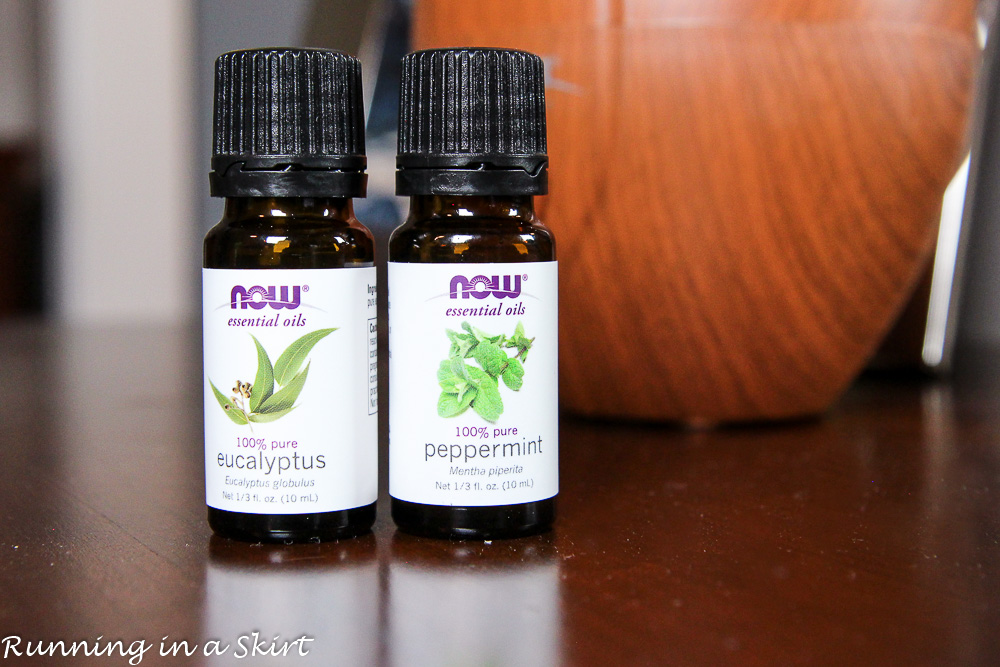 In my living room diffuser I've been using the Clear the Air Purifying Blend to fight back against dog odor in the house.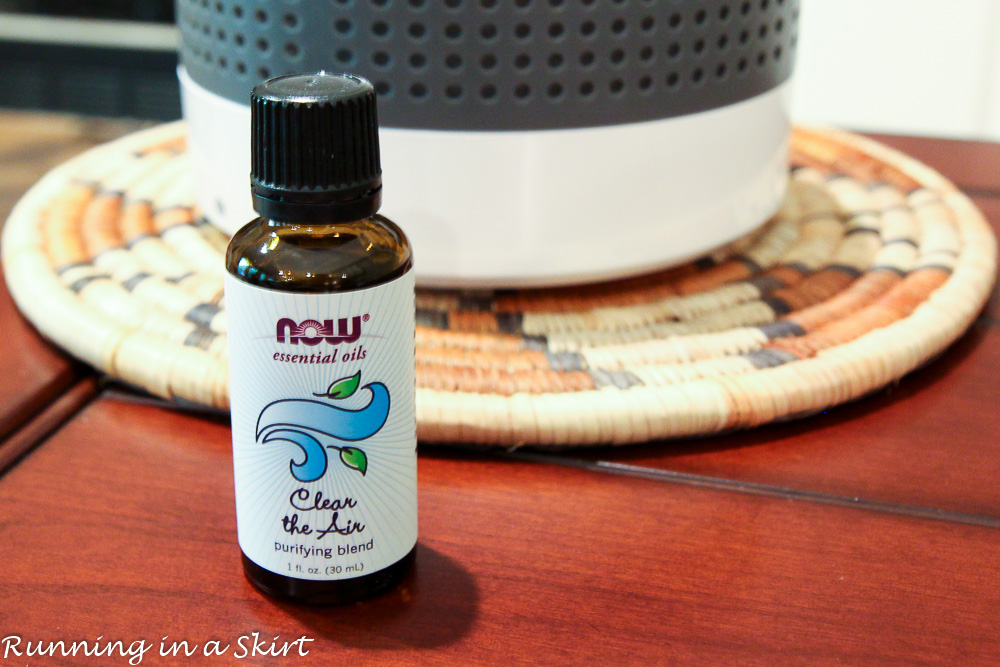 I've also been using a citrus combination of Orange and Lemon for days when I need a little uplifting boost.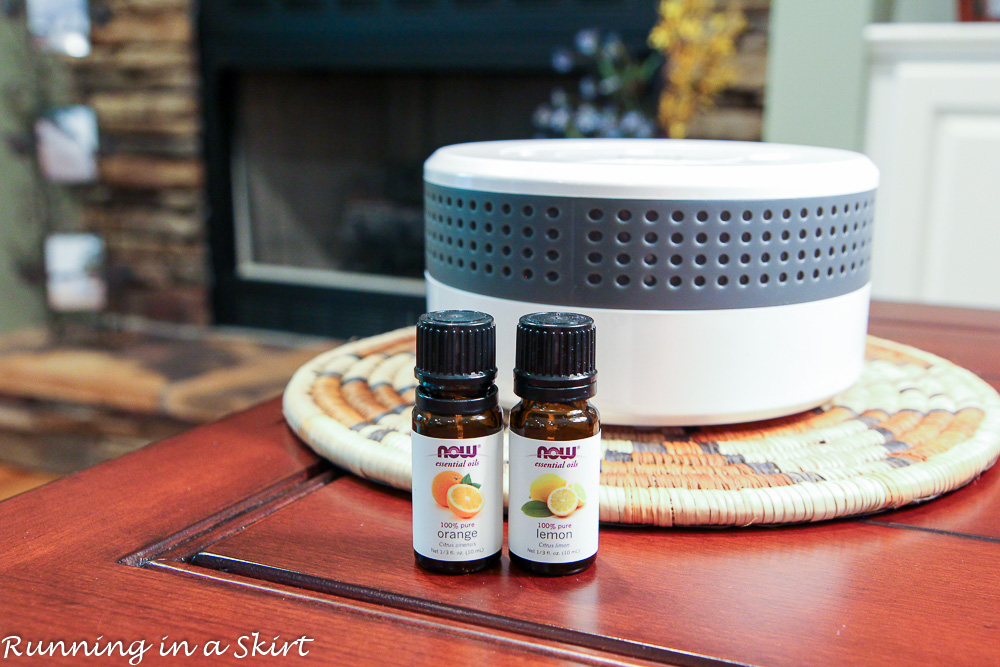 And last but not least I already had NOW's adorable Portable USB Ultrasonic Oil Diffuser (less than $30!) for my desk. In it I've been using their Mental Focus Focusing Blend and Cheer Up Buttercup Uplifting Blend for when I work at my desk. I swear they have been really helping.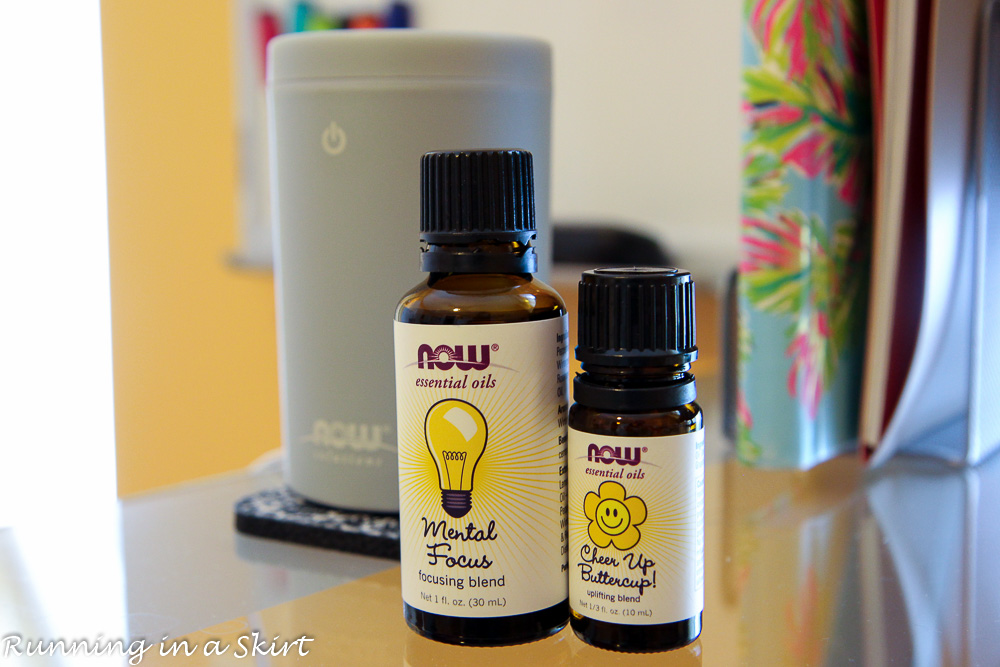 I've sincerely been enjoying trying these oils for different aspects of my life that need a little lift for help. I wanted to share this with you because I thought you might like them too. If you've been interested in essential oils but weren't sure where to start and wanted an option with more value, make sure to go to NOW's Essential Oils Site and look around. An easy way to start would be with a diffuser and one of their kits like the Let There be Peace & Quiet one or Put Some Pep in Your Step.
Spicy Ginger Tea
My love of ginger tea continues! I found this Spicy Ginger Tea and have been enjoying a cup each night. It's not really spicy, but does have a rich ginger flavor.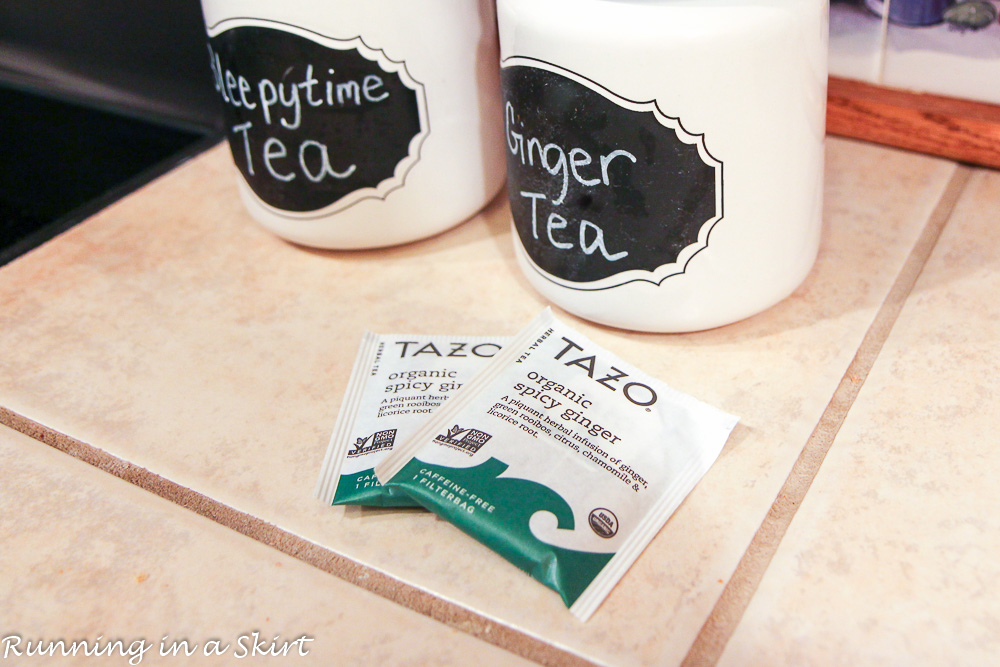 Cute New Mugs
My SIL sent me this most adorable new Lilly Pulitzer themed mug for my birthday. It has this pretty gold top and just makes me so happy.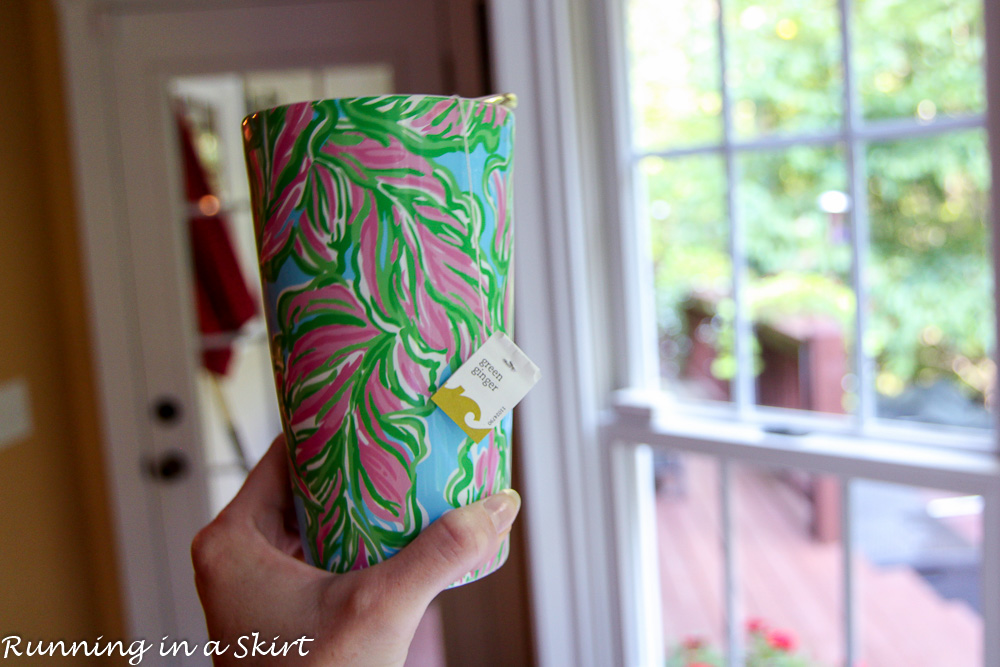 Finally Embracing Fall
After basically refusing to accept the change of seasons earlier this month, I'm finally on board. Asheville is just starting to get pretty and I can't wait to enjoy all the colorful, pumpkin-y goodness this season has to offer.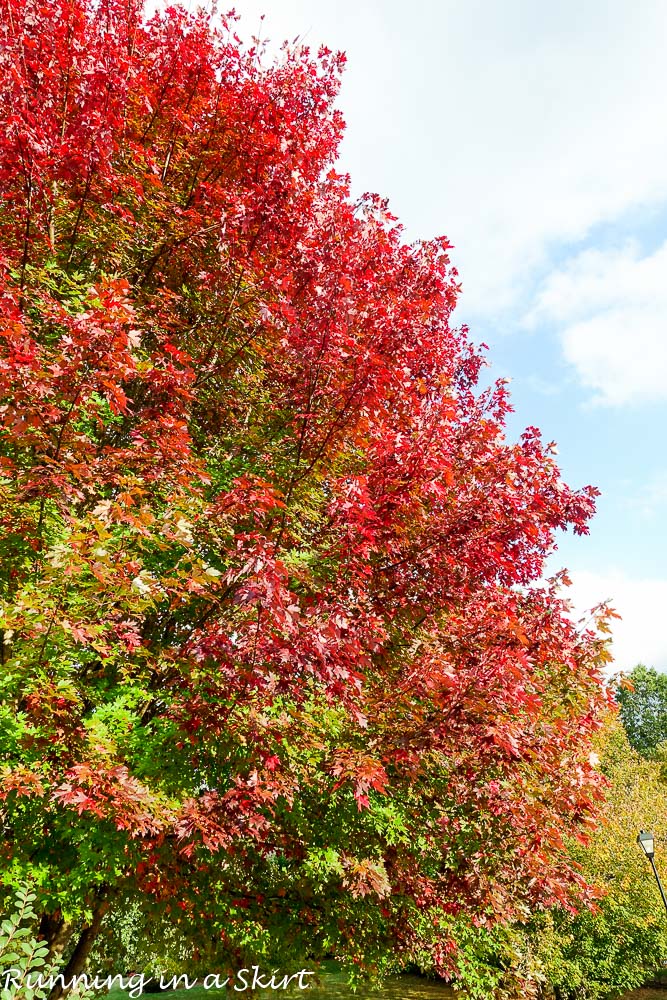 Want more Things I'm Loving Lately? Check out the past posts.
Thank you for stopping by today. Tomorrow I'm sharing my Crock Pot Southwest White Bean Soup.
Your turn!
What are you loving lately?
Anyone who already uses essential oils have any blends I should try?
I'm linking up with Thinking Out Loud Thursday