Want to up your supplement game, but wondering which vitamins you should take? Here's how to end the guessing game and know that you're getting the right combination. Plus, keep reading for your chance to win a $100 Visa gift card!
Hi guys!
Between breaking my elbow and my recent birthday, I've been giving a lot of thought to how I can keep healthier as I get older. While my elbow break had nothing to do with weak bones (I simply just fell and hit it the wrong way), it has made me realize that I want to make sure I'm doing everything I can to keep my bones strong as I age. Am I really getting enough calcium? My mom struggled with weak bones and always ran the risk of fractures, so I know it runs in my family.
The only thing I decided for sure after having an elbow fracture: I can promise you that I never want to do this again!
This experience has made me realize I am far from an actual Wunder Wonder Woman - lol. Yes... I stay healthy by eating well-balanced plant-based meals and exercising but let's be honest: I'm far from perfect... just like y'all. Taking calcium seems like an obvious place to start, but how do I know which vitamins I should take and how much? I've looked at supplements and vitamins online and in the store, and choices are endless. How do I break through the sea of information to know what will actually work for my body and my specific needs?
But Which Vitamins Should I Take?
I recently learned about a company called Vitamin Packs. Vitamin Packs is a subscription vitamin service that makes it convenient to receive your daily dietary supplements by mail. They create one-of-a-kind, individualized vitamin and nutrition recommendations based on your personal lifestyle habits, dietary preferences and health conditions.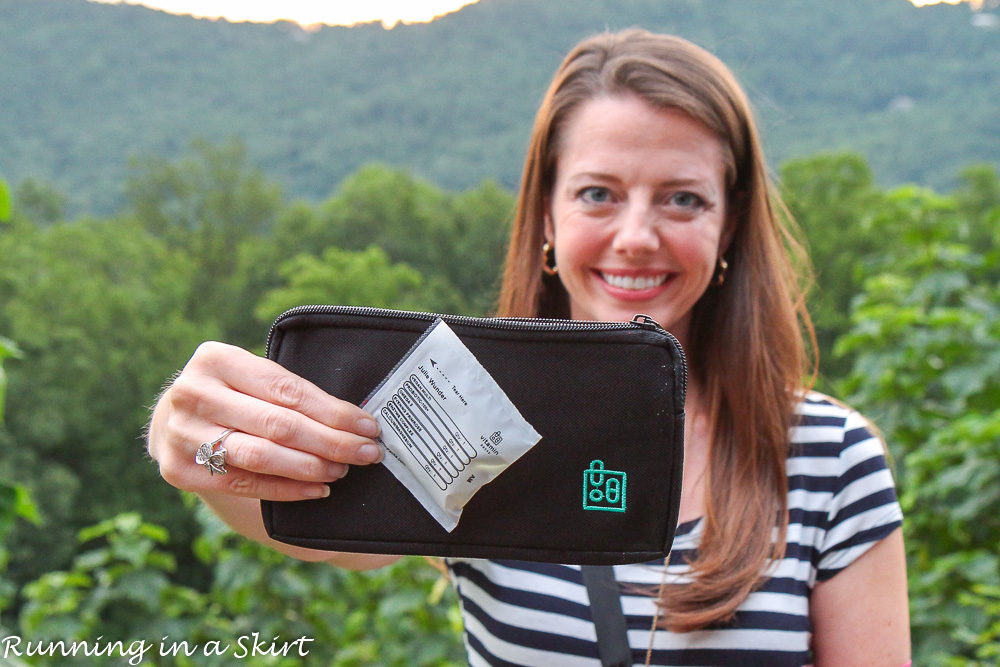 It was exactly the kind of break through the garbage, answer to my problem I was looking for. So I went online and filled out Vitamin Packs' free nutritional assessment in the form of a questionnaire. It was simple and easy to follow. It did get a little personal, but that helps them understand my true vitamin and supplement needs. It asked questions about my diet, my exercise regime, family health problems, health problems I've had and even checked with the prescription medications I'm on to make sure they were no interactions. They took the guesswork out of knowing which vitamins should I take.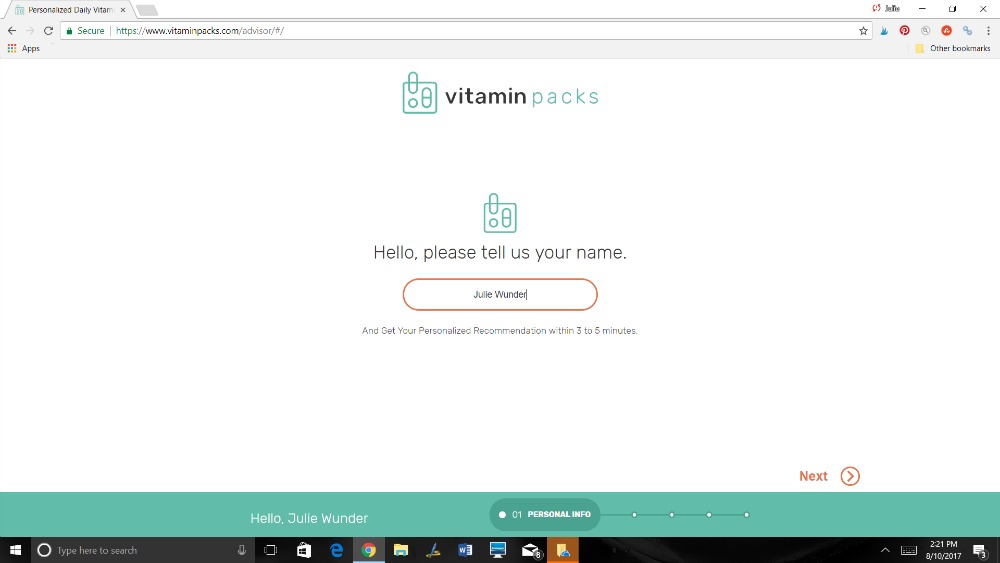 Vitamin Packs' proprietary technology, Sage Technology, is like hiring your own nutritional mastermind. The program uses input from expert physicians and nutritionists to design your perfect vitamin combination. There are more than one trillion possible combinations of vitamins and nutrients that can be customized for what your body needs.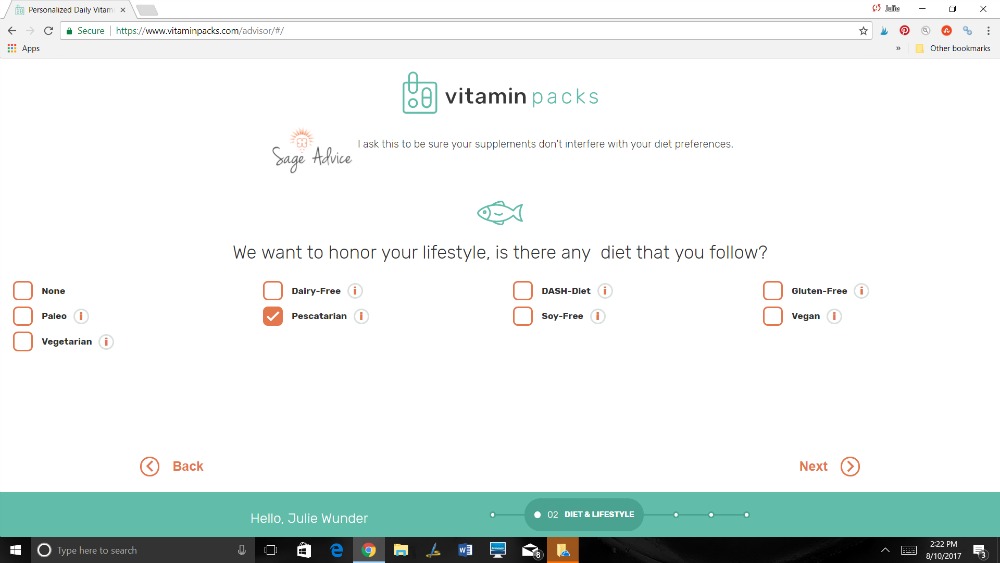 I ordered mine and a few days later I had these highly convenient, totally unique to me vitamin packages. Every month after that for as long as I want (I can cancel anytime,) a 28-day supply of vitamins and nutrients individually packaged in tear-off pouches will arrive at my doorstep.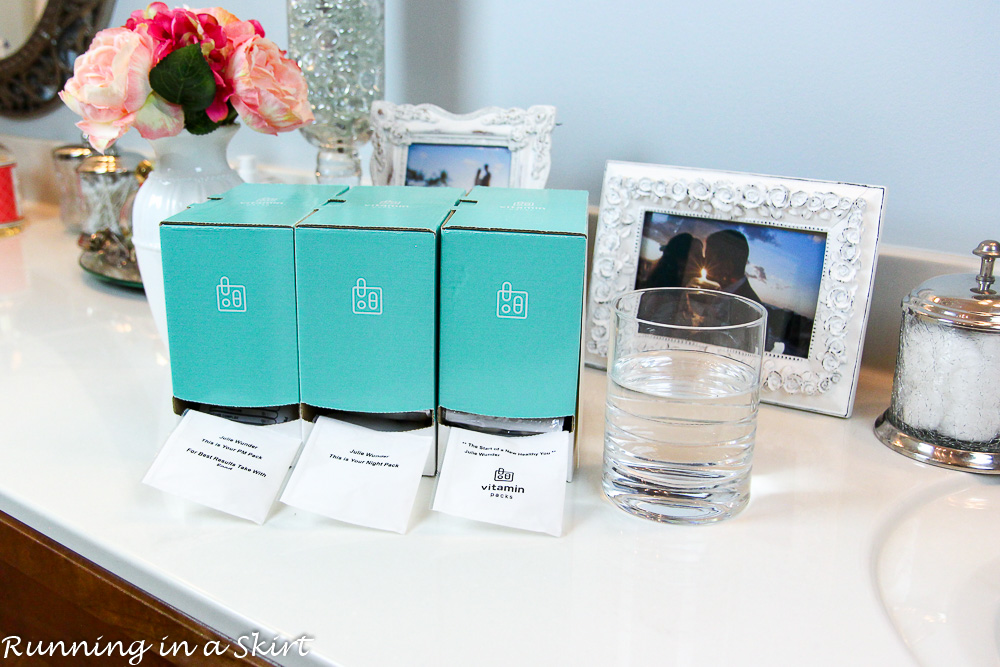 The boxes roll out single serving packages holding all the supplements that I should take at that time of day. They are well-labeled and easy to follow.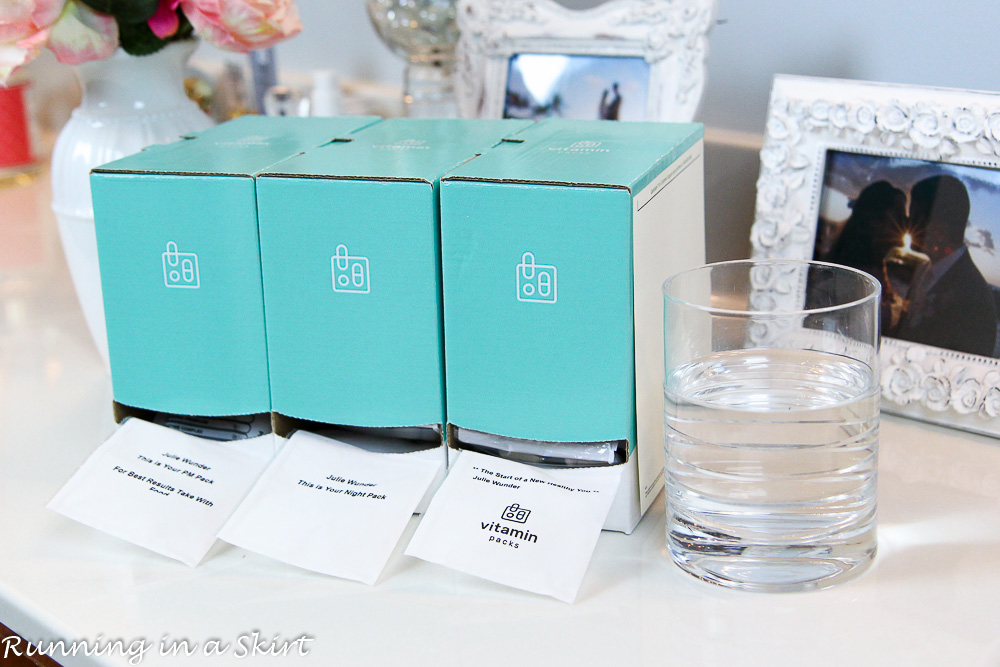 And big surprise: you'll see they gave me some extra calcium.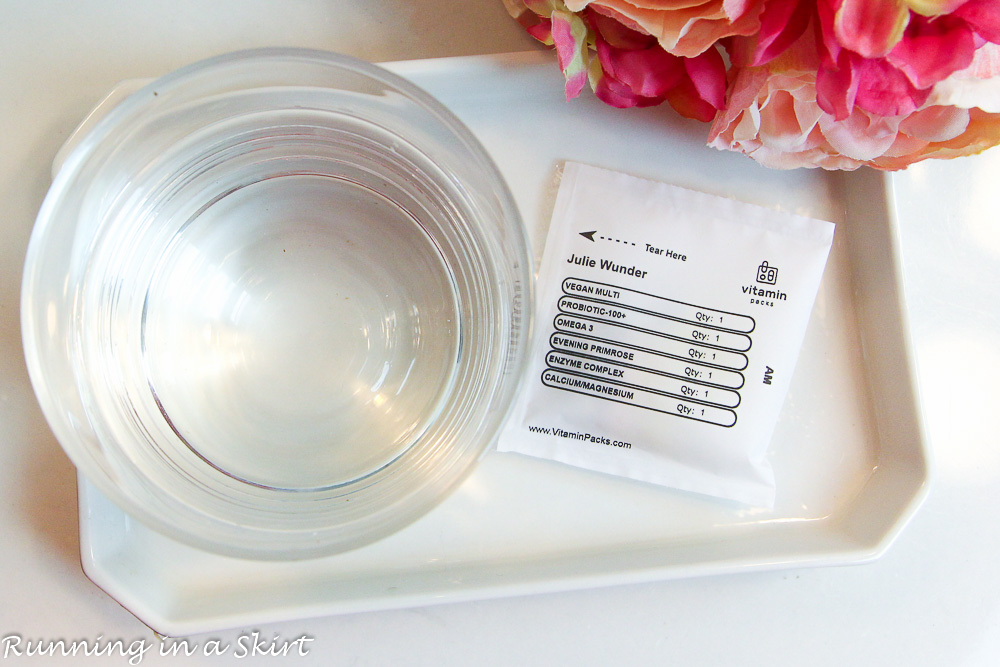 The package even came with my own literature which explained my new vitamin and supplement plan.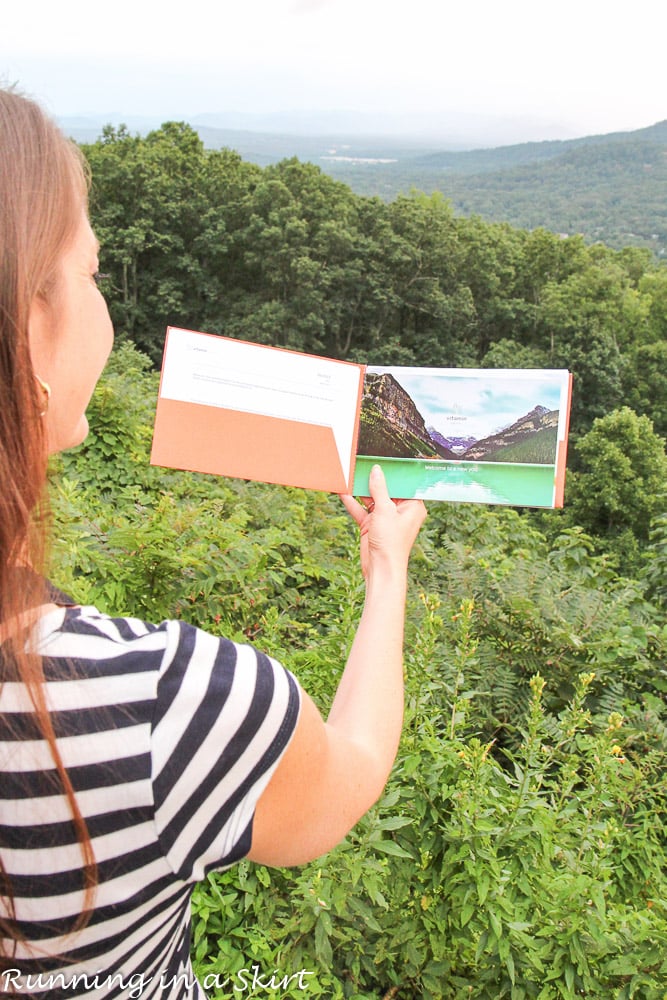 I really enjoyed reading the individual sheets on each different vitamin I was going to take, like the Vegan Multi, which fills in the nutritional gaps of my mainly vegetarian diet.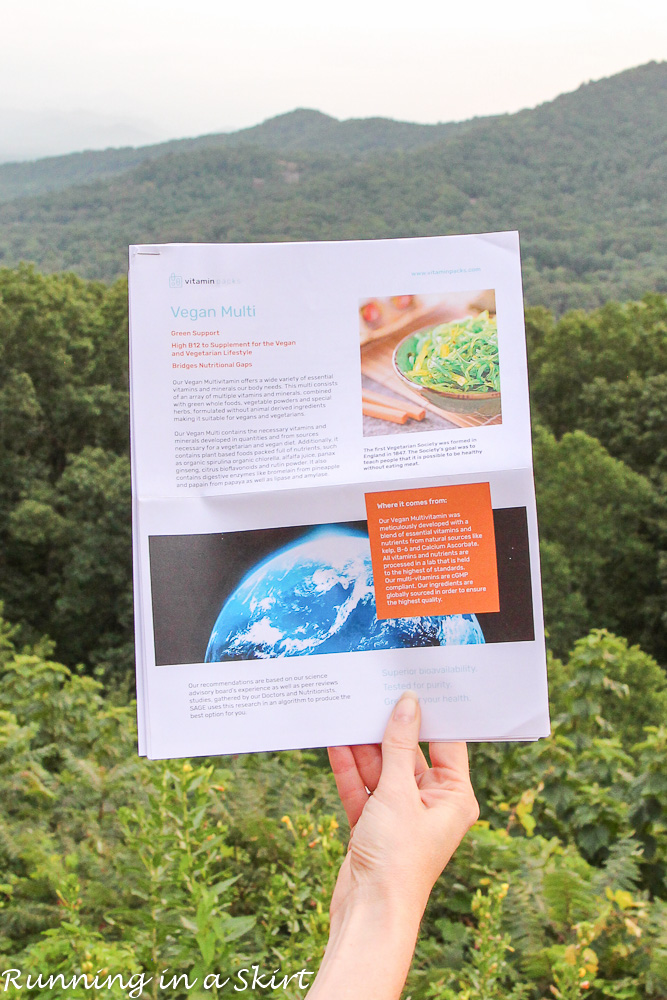 I also really enjoyed learning about Evening Primrose Oil, which helps balance hormones, clear skin and help thicken your hair. Score!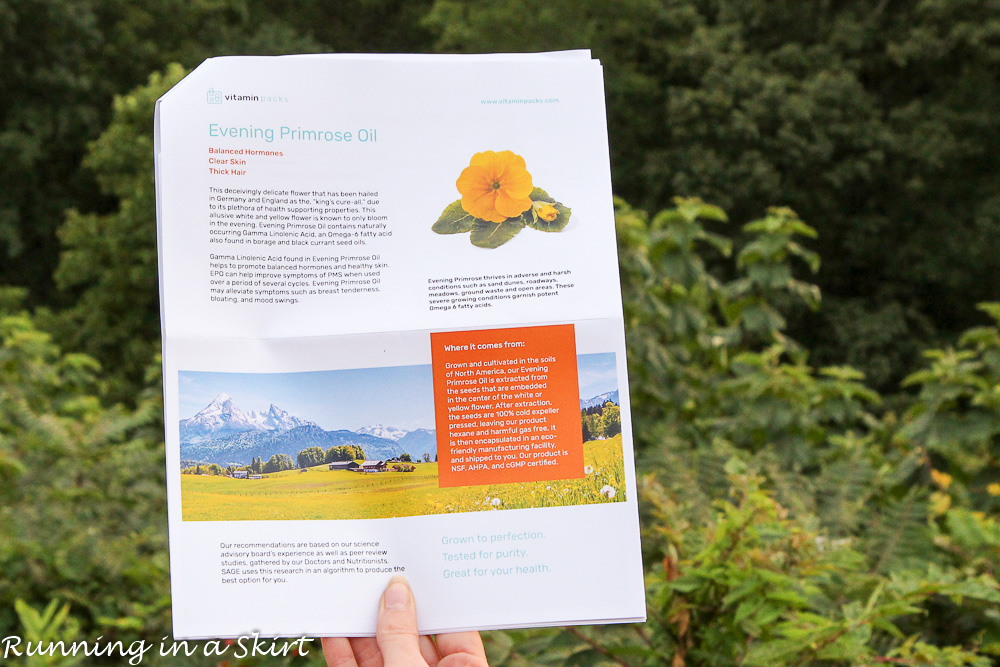 Plus I feel great knowing that all Vitamin Packs vitamins and supplements have been tested, are from the best sources and meet FDA guidelines for current Good Manufacturing Practices.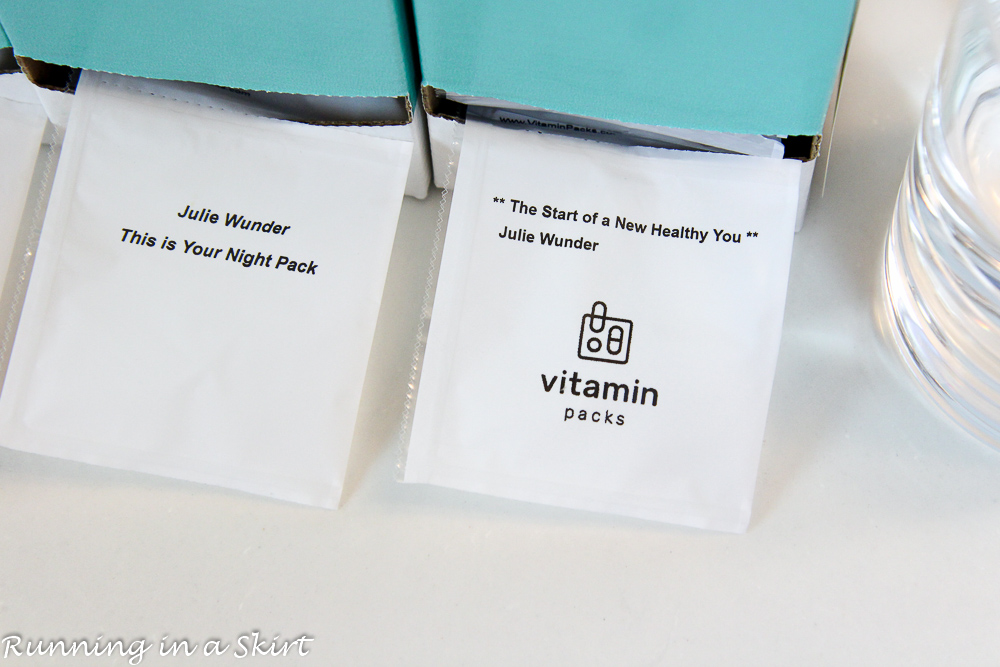 The other wonderful thing about Vitamin Packs is now I have a really easy way to take my vitamins even on vacation. As much as I travel it's hard to bring big bulky bottles with me. These little packages are as easy as tearing off one for each day I'll be gone. My first order even came with this adorable travel package.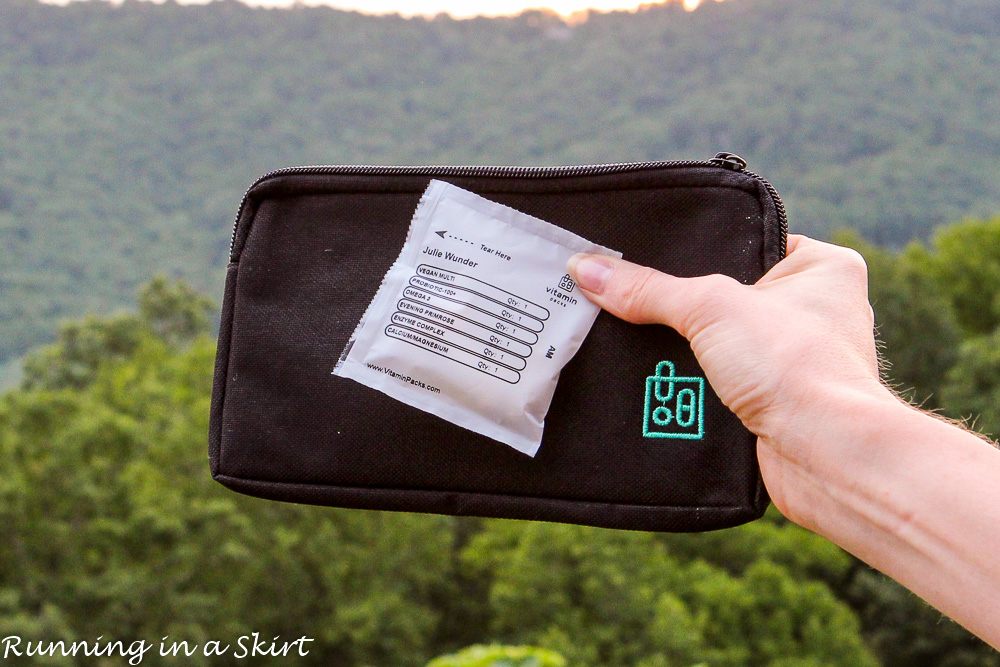 So now I feel confident knowing I am taking the vitamins that I need, at the time I need to take them and in the right amounts.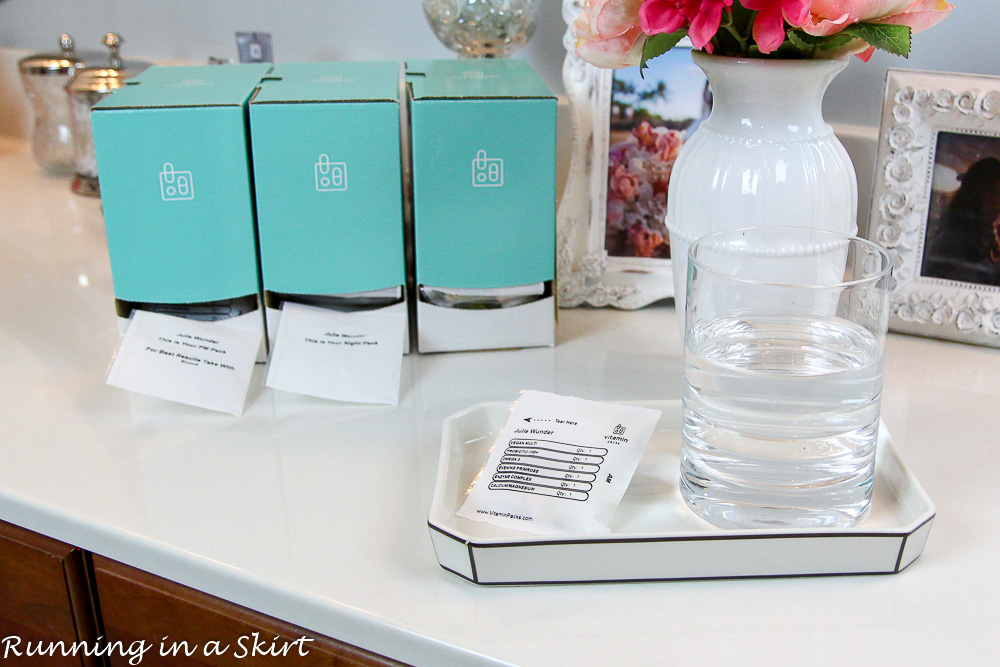 Vitamin Packs is a cool company and I encourage you to give it a shot. There is no fee to join the subscription service and you may cancel at any time. It costs as low as $1 per day for Vitamin Packs, depending on the number of supplements you choose to add to your daily regimen.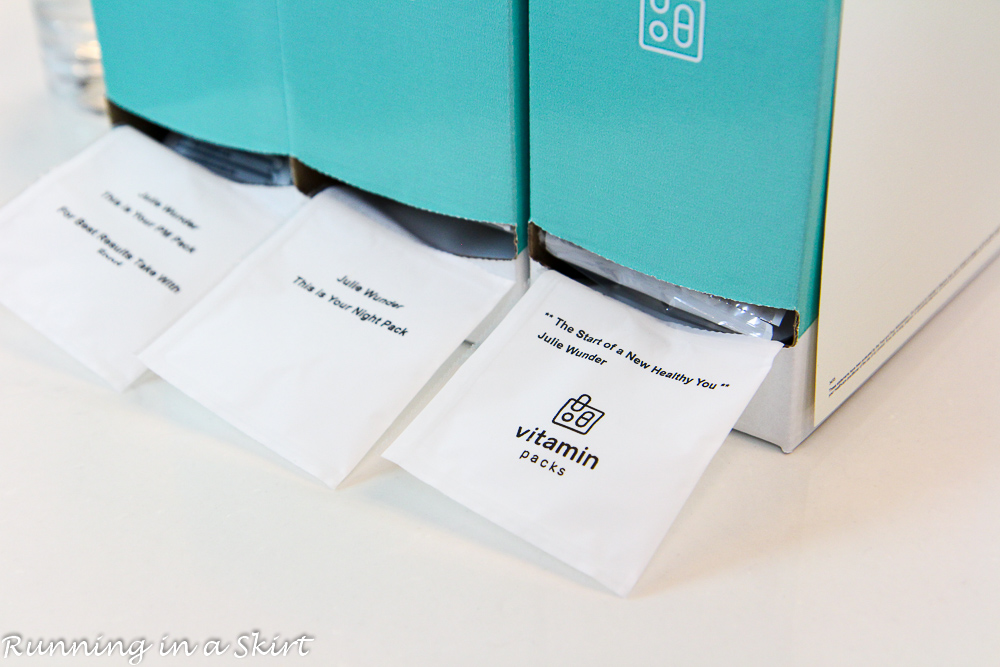 Subscriptions include unlimited access to your personalized Knowledge Center where you will receive nutrition and wellness news, tips and insights curated by Vitamin Packs experts.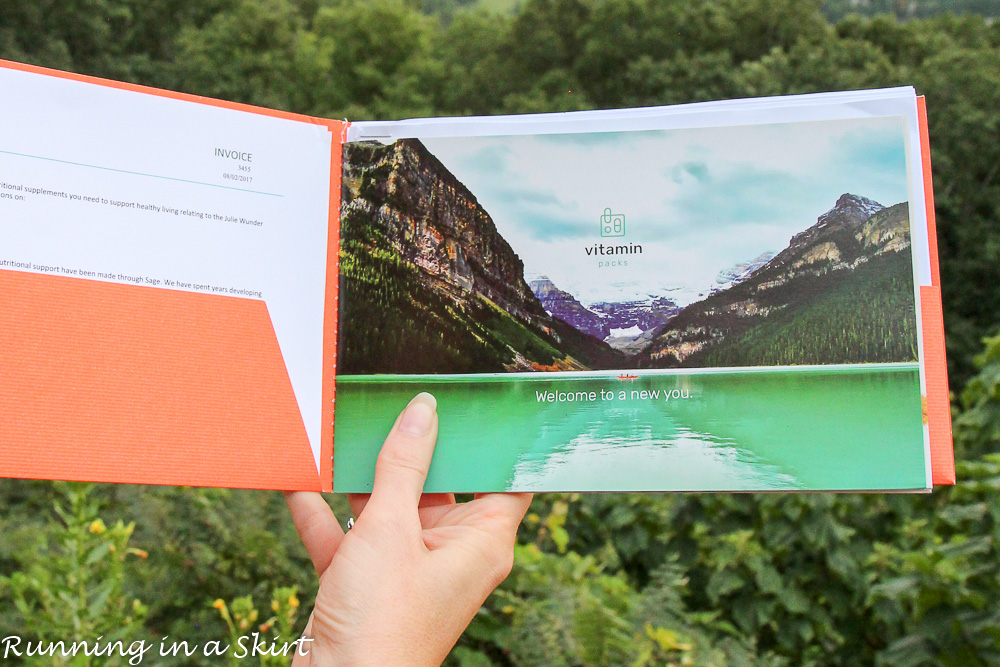 Plus for each purchase you make, Vitamin Packs provides two children who are malnourished a full year of vitamins through its Vitamin Angels program. Last year Vitamin Packs supported the nutrition of 40,000 children through this program! Such a great bonus.
Start your survey here!
Like this post about which vitamins I should take? Pin this to your favorite Pinterest Board!


I'm linking my post about which vitamins should I take with Wild Workout Wednesday, Thinking Out Loud Thursday and Coaches Corner.
Your turn!
Go to Vitamin Packs' site and complete the free Nutritional Assessment.
Tell me in a comment which vitamins you take and you will be entered to win a $100 Visa gift card!
ENTRY INSTRUCTIONS:
No duplicate comments.
You may receive (2) total entries by selecting from the following entry methods:
Leave a comment in response to the sweepstakes prompt on this post
Tweet (public message) about this promotion; including exactly the following unique term in your tweet message: "#sweepstakesentry"; and leave the url to that tweet in a comment on this post
Blog about this promotion, including a disclosure that you are receiving a sweepstakes entry in exchange for writing the blog post, and leave the url to that post in a comment on this post
For those with no Twitter or blog, read the official rules to learn about an alternate form of entry.
This giveaway is open to us residents age 18 or older (or nineteen (19) years of age or older in Alabama and Nebraska). Winners will be selected via random draw, and will be notified by e-mail. The notification email will come directly from SheKnows via sweeps@sheknows.com. You will have 2 business days to respond; otherwise a new winner will be selected.
The official rules are available here.
This sweepstakes runs from 8/21/17-10/21/17
Be sure to visit the Vitamin Packs brand page where you can read other bloggers' posts!