Hi guys!
I was going to share a post about some of my favorite things in Asheville including an itinerary for a weekend trip today, but I somehow made the post more complicated than I intended (why do I always do that to myself!!??) and it's not done yet. I do so many travel posts on places I just visit, so I thought it would be fun to write some travel posts for the place I actually know best. I decided to make it extra special and collect a few more photos before it publishes. So the good news is I get to eat at some of my favorite places to get photos.... the bad news is y'all are going to have to wait a few weeks for that post.
Since it's been way to long since I've shared some of my random favorites, I decided today was the perfect day to share a new Things I'm Loving Lately! I hope you enjoy. 🙂
Things I'm Loving Lately 39
Smoothie Bowls
I've been on a serious smoothie bowl bender lately. I can't get enough and I'm SO excited about the one I put together for tomorrow's recipe post. Here's a sneak peak. It is SO good. 🙂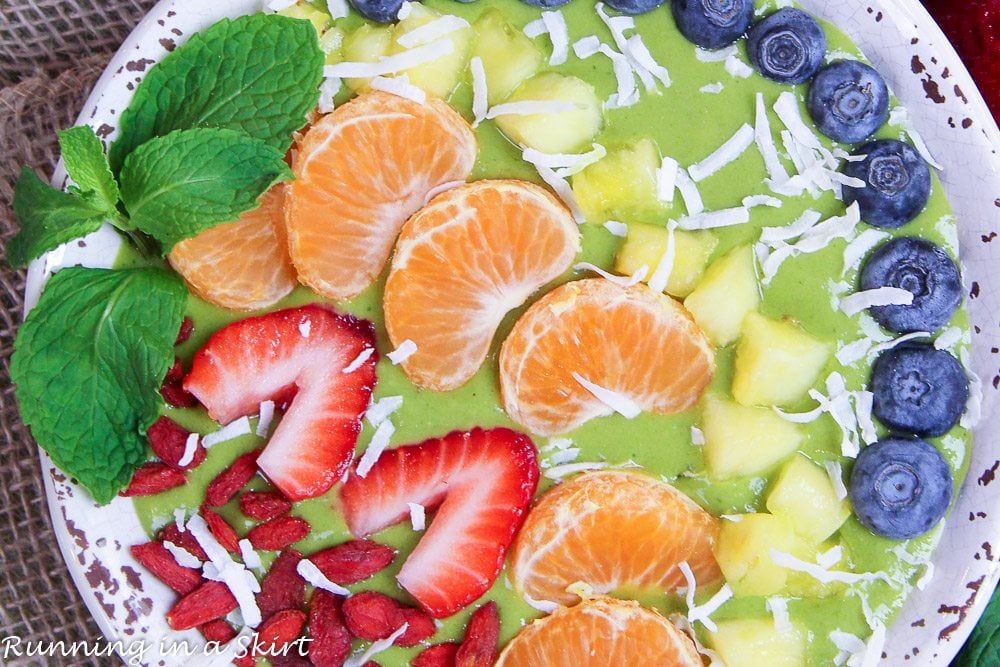 Goji Berries
This year I've been trying to incorporate different superfoods in my diet. I recently learned about how powerful Goji Berries can be, especially for folks on a plant based diet. I bought these off Amazon and have been using them as a topping for my oatmeal and smoothie bowls. You only use a little at a time, so the bag lasts a while. They are tart, chewy and delicious. They are full of antioxidants, vitamin A, iron and fiber!
Grocery Delivery
If you missed yesterday's post about a fabulous grocery delivery option in Asheville, you have to check it out. I've had a busy few weeks and grocery delivery has saved my day a few times. Even if you aren't in Asheville the company is nationwide and is a total game changer.
Early Spring Flowers
Our weather in the mountains has been all over the place the past few weeks, but those warm February days brought out some early spring flowers. These Hyacinth made an appearance this weekend in my yard and I love them. There is something so magical about the first flowers of spring.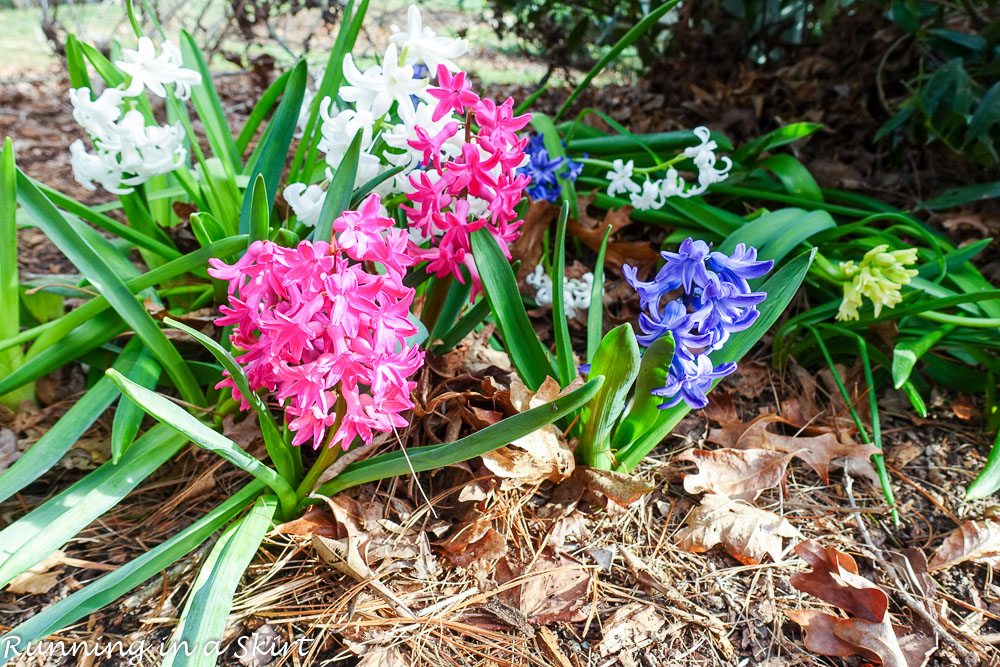 Stone Shower Floors
The bathroom is not done yet, but I'm loving the stone floor I picked out! It's actual river rocks instead of tile. Now I just have to decide on the grout color.... which I never thought would be a hard thing to do... but it is.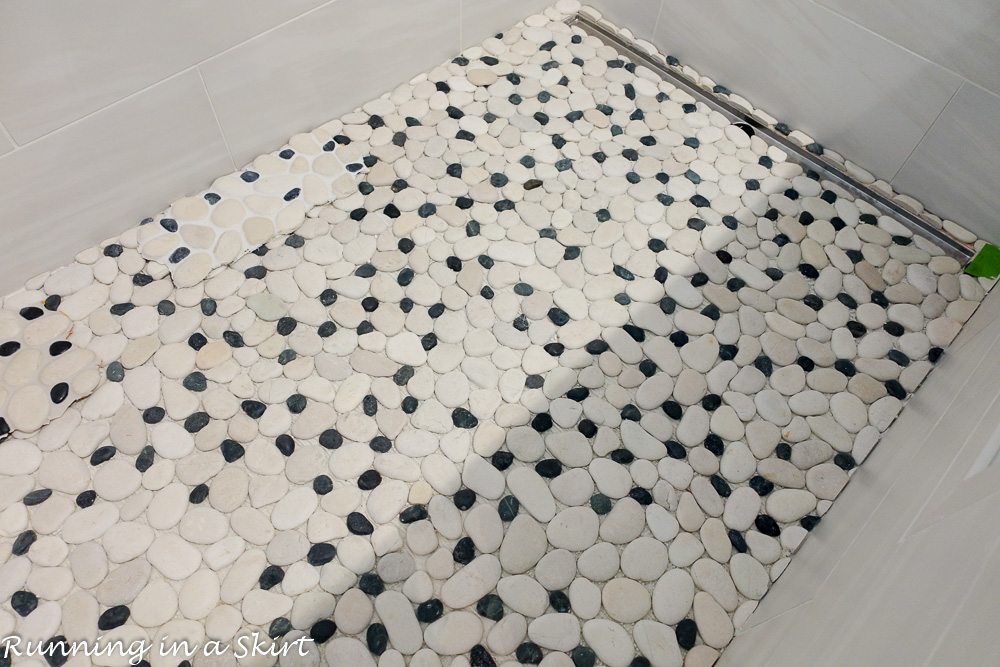 New Door Decor
I was walking around HomeGoods the other day and came across this adorable sign and wreath. I decided it was just what I needed to spruce up the side door to my house. Now I'm just waiting for the workers to stop making a mess before I put it up. HomeGoods is basically like crack for my shopping habit! I go in and can't stop myself from getting something.
Please ignore the giant mess around the rest of the table. Everything that used to be in my bedroom is still in my dining room from the remodel.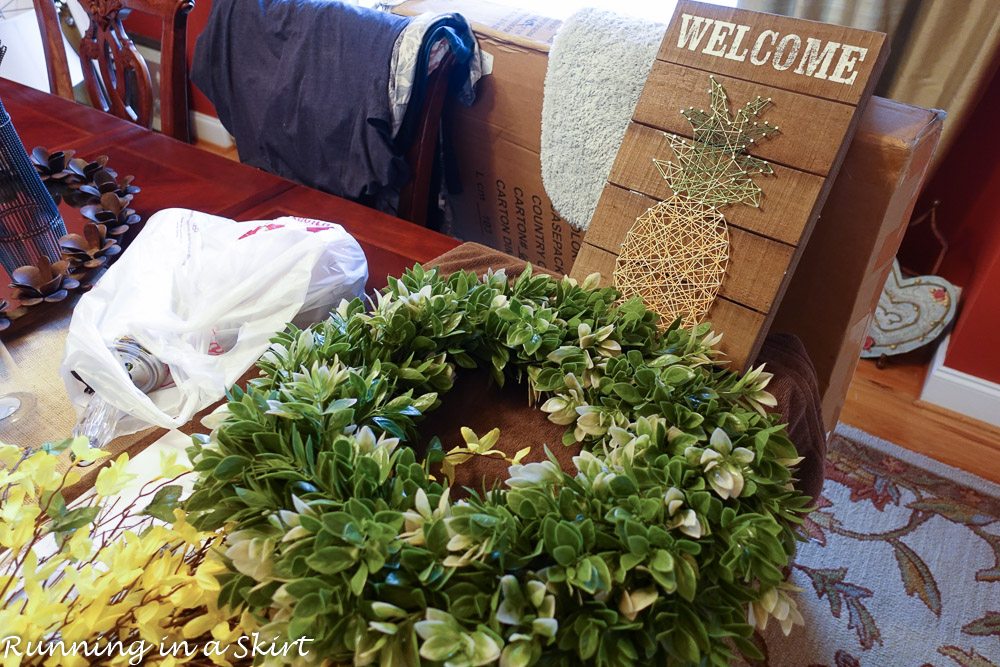 I hope y'all have a great day! Come back tomorrow for that new smoothie bowl recipe.
Also read these flashback posts...
Catch up on other Things I'm Loving Lately here!
Your turn!
What are you loving lately?