Happy Fashion Friday!
I hope y'all had a nice week. Mine has gone by in a flash! I've been getting work done, enjoying the early spring in February weather and getting in some good runs. I'm looking forward to the weekend, especially since I'm taking part in a fun Lilly Pulitzer themed run.
Before we get into the details... did you miss any new posts this week?
Run Around the Village with Palm Village
Tomorrow I'm partnering with our local Lilly Pulitzer store for the Run Around the Village, which is a fun 1 mile run/walk around Historic Biltmore Village starting at 8:30! The run is sponsored by Palm Village, which is the Lilly Pulitzer Signature Store in Asheville. It will be casual, fun and free for anyone to join. There will be healthy snacks and water provided after the run.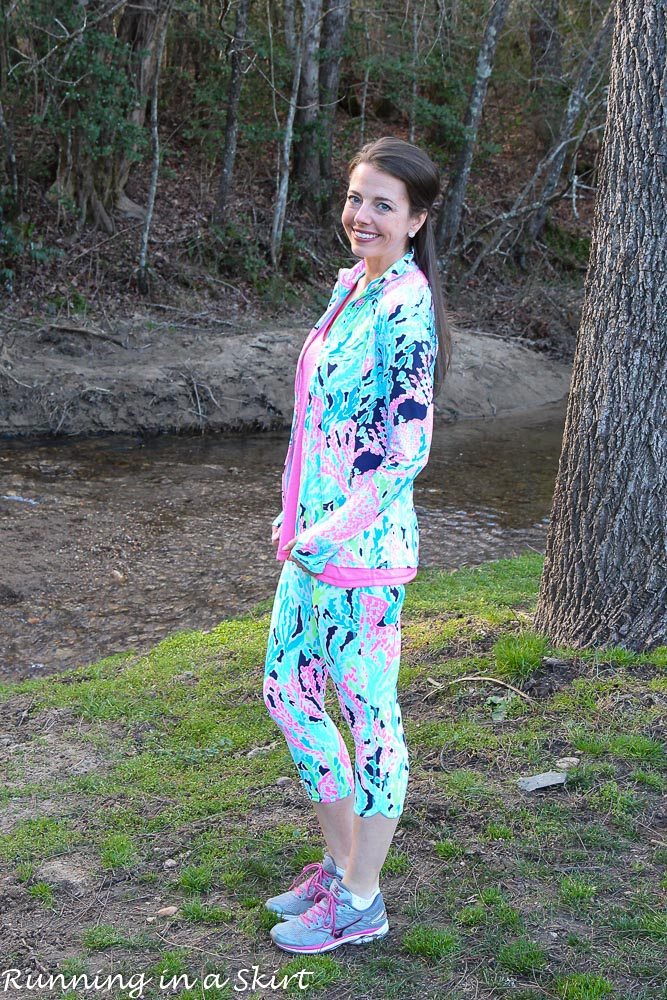 If you come you will also be entered into a raffle for a Lilly gift basket. The raffle is also free, so I'd love for one of you to win. If you are local, please come so we can meet and run!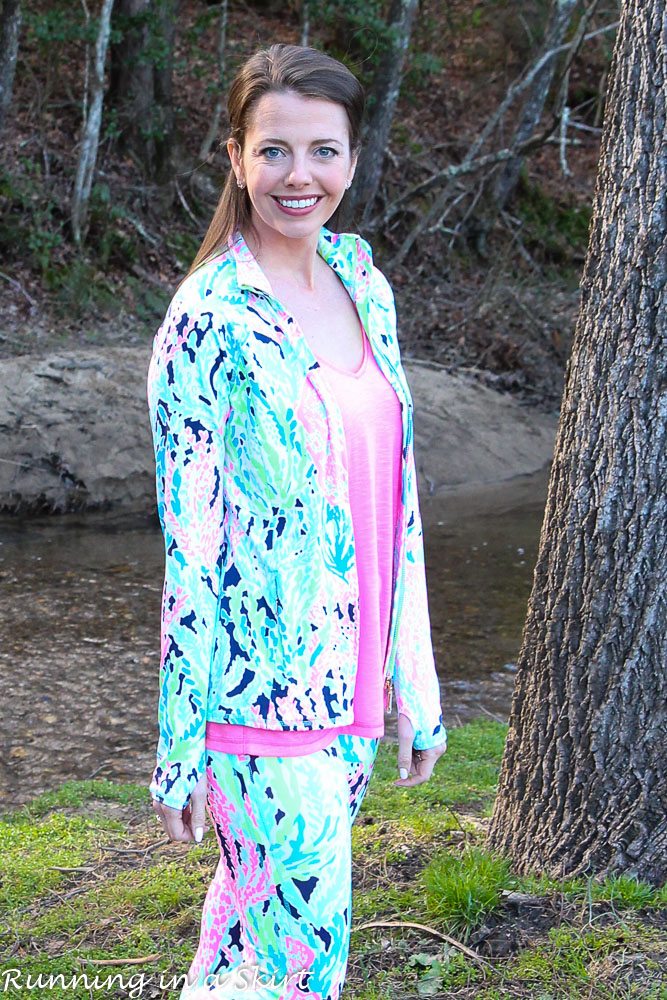 Run Around the Village is the perfect way to kickstart your weekend and learn more about the Luxletic line of clothes, which is Lilly Pulitzer's line of fitness gear. I'm wearing one of their outfits here. It's such a fabulous outfit because you can enjoy the fun and bright Lilly Pulitzer prints in gear that is perfect for running. It's made of wickable fabric and includes great features like thumb holes. 🙂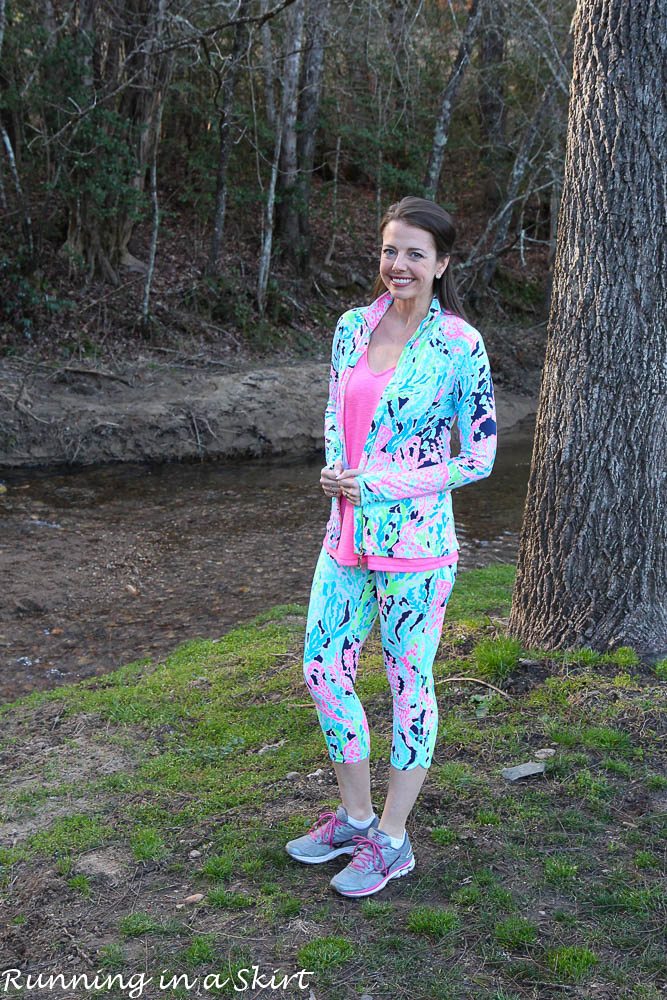 I'm obbsesseeedddd!!!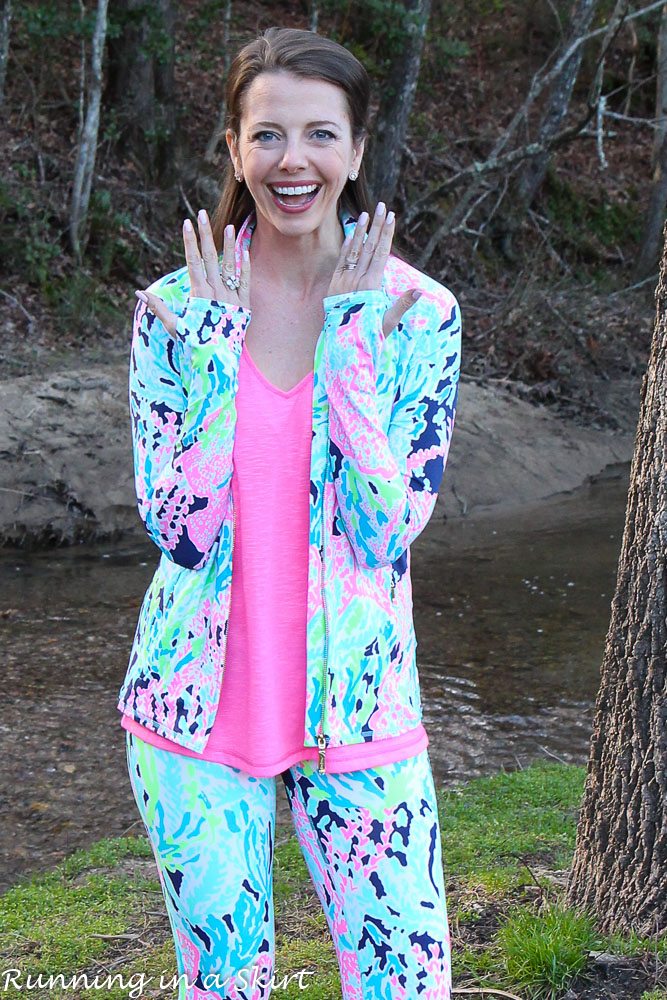 I tend to go all out on my prints, but you could also pair either of these gorgeous pieces with navy, white, pink or pale blue to break it up. I also have a matching RUNNING SKIRT in this print. I have a feeling you are going to see that on repeat this summer.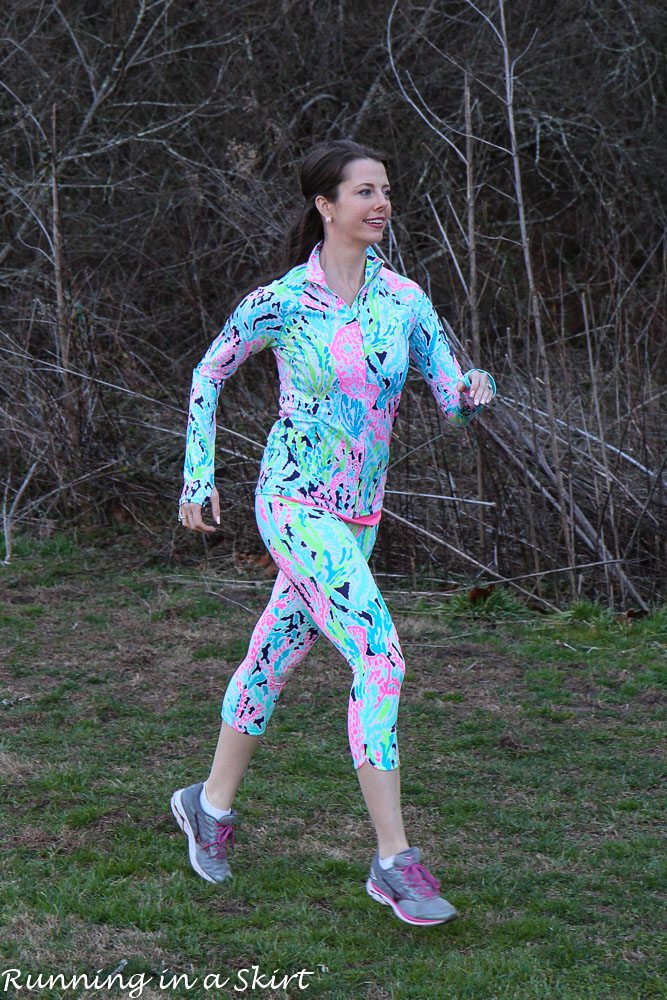 This is the Seaside Aqua Cha Cha print, but they have other adorable prints in Luxletic as well.
I love (seriously LOVE... I'm there all the time!) shopping at Palm Village Asheville because it's so nice to get these gorgeous high-end clothes in Asheville. They have the best customer service and I always enjoy going in the store to look around. They get a huge selection of the cute current styles and have some wonderful sales as well. Plus the staff is super sweet, so it's fun to shop. It's such a blessing to have such a fabulous store in town!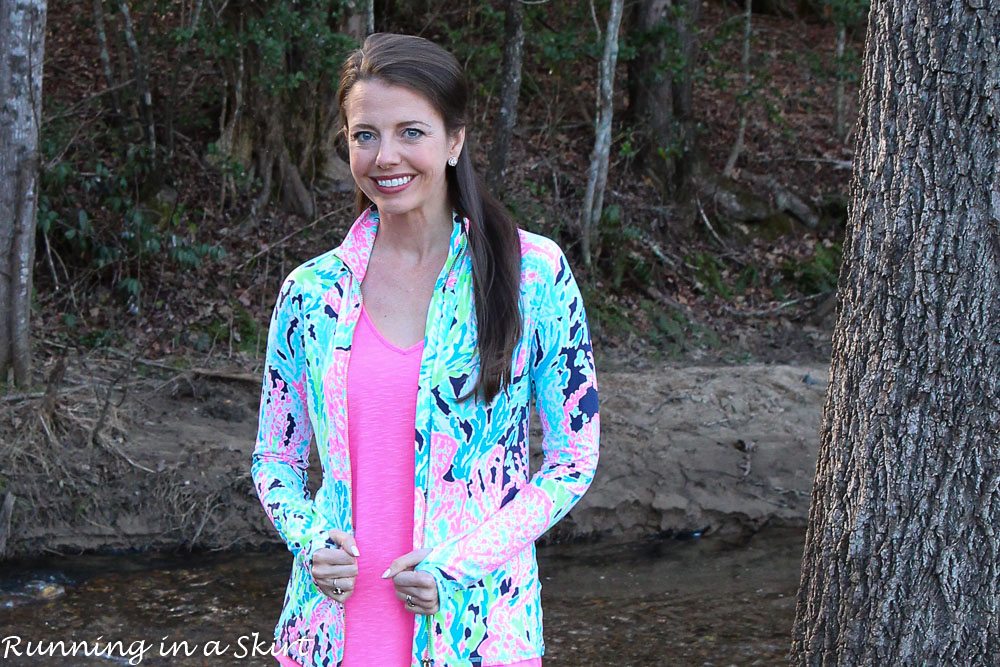 I hope you will come and run with us tomorrow. It will be a lot of fun!
Your turn!
What are you doing this weekend?
Have you tried the Luxletic line yet?