Hi guys!
I hope y'all are having a great start to your day/week. I worked yesterday, so this feels like a regular ole' Tuesday for me. I posted this Kale & Salmon Salad recipe with Tahini Dressing. Thought I'd share some random life updates today. I hope you will join me at the bottom and pick a few questions to answer yourself. 🙂
My bathroom remodel is STILL HAPPENING! They are in the home stretch of tiling the shower and our cabinet is arriving tomorrow.... but we still need grout and counter tops. I'm crazy hopeful it will be mostly done by the end of the week after next... but I may just be dreaming. Luckily our contractor is super, super nice but it's getting tiresome to have loud people in the house all the time.
Here's what else is going on in my life...
Currently I'm…
Reading…
A couple of friends told me they loved this book, Big Little Lies, so I picked it up in Orlando. It's been a slow read for me because I've been spending a lot of my downtime working on some tedious behind the scenes blog work.
BUT it's been really good so far. I'll have to get the HBO show to watch when I'm done.
Listening…
The rainy weather has been getting to my so I've been listening to my Kenny Chesney playlist non-stop and dreaming of the beach. I swear I am instantly transported HERE when I listen to some of his songs.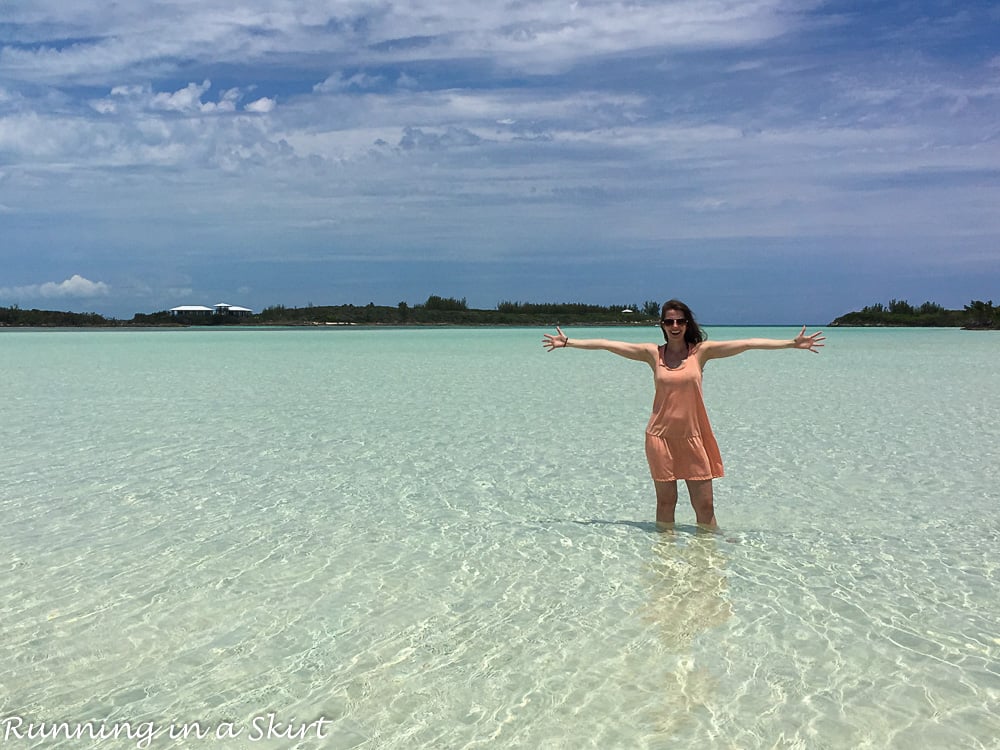 THE OLYMPICS! I can't get enough! My favorites so far have been the snowboarding... especially the half-pipe and the downhill skiing... and downhill skiing. Those athletes are so brave. I cringe just watching but every night I turn on the tv and can't stop watching. I'm such a fan.
Wearing…
I got this adorable Lilly Pulitzer Luxletic (their line of fitness clothes) outfit to wear to the Run Around the Village event this Saturday. If you are local, make sure to come by Palm Village (the Lilly Pulitzer store) at 8:30 in the morning for a one mile run. There will be a free raffle (with Lilly stuff!) and snacks afterward. It will be casual, a lot of fun and I hope some of you WNC readers will come by.
I'll be sharing more of this look on Fashion Friday!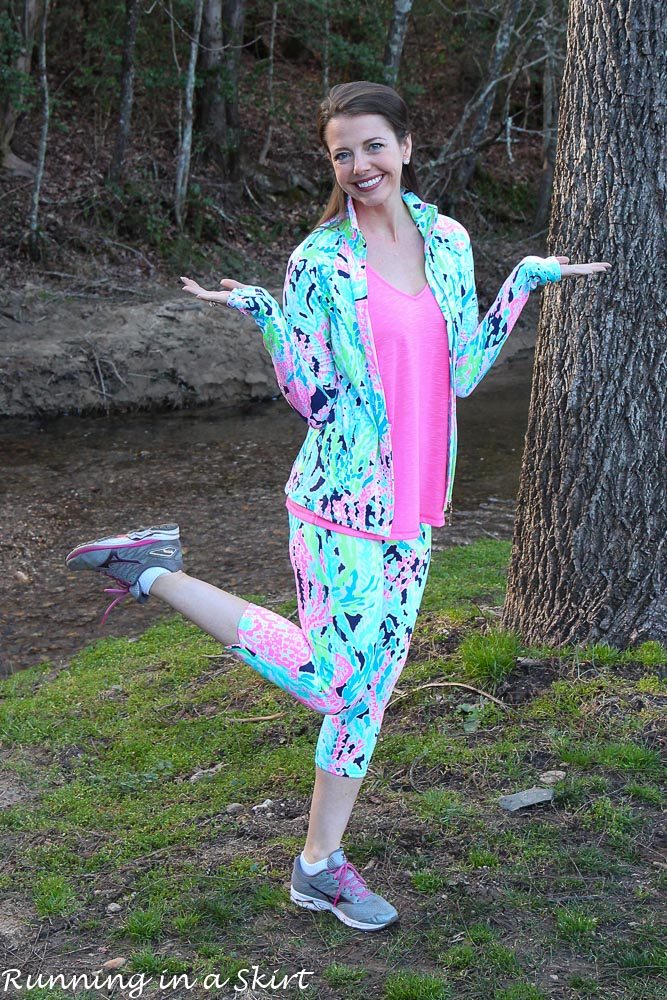 Eating…
LOBSTA!!! The Hubs and I ordered some fresh maine lobster for Valentine's Day weekend. His Mom got us a gift card for Christmas that we hadn't used yet. We had plain lobster Saturday but then made fresh lobster rolls with some of the leftovers Sunday. They were SO easy and SO delicious. I wish I would have written down what I did and taken real blog photos for this because my recipe was legit.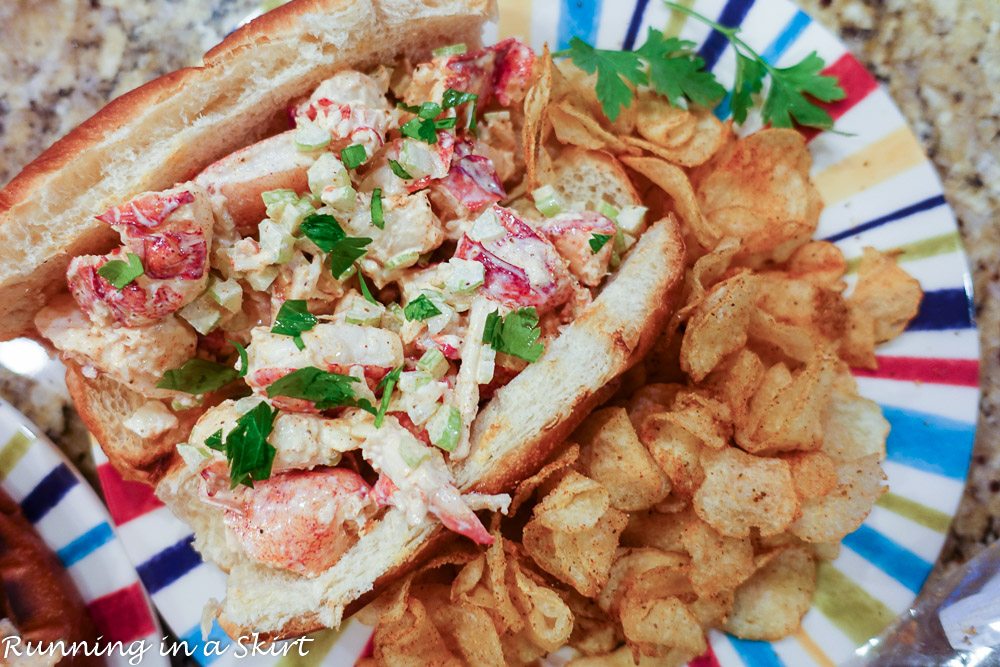 Drinking…
Water and more water. I've been really thirsty lately.
Indulging…
Other than lobster... lol? The Hubs got me a box of the Chocolate Fetish Chocolate Raspberry Truffles for Valentine's Day too and I've been savoring one each night.
Anticipating…
I'm anxiously awaiting the end of my bathroom remodel! I'm also over the moon excited about winter being over. I have a few crocus on my yard, which come up on the first few mild days of winter and look what I found yesterday. I know we can still have a lot more cold and nasty weather ahead, but I feel like the worst is behind us.
I may or not have skipped around saying, "spring has sprung!"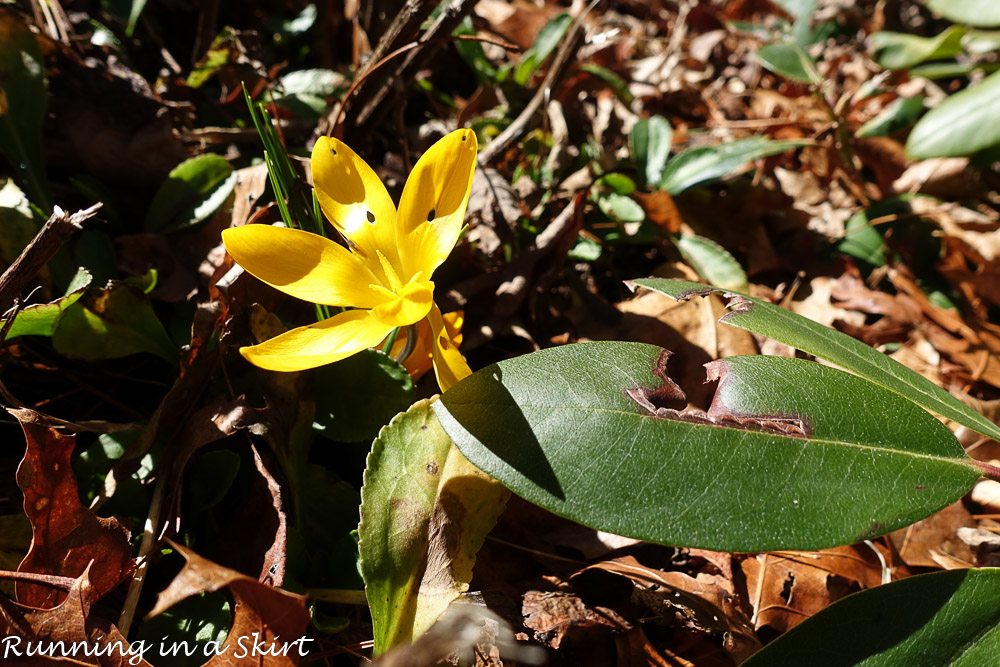 Praying…
I don't even know where to start these days. I'm just praying the folks in Florida can find some peace and that as a country we can figure out how to stop it from happening again.
I've been doing a monthly Currently... post since August 2015. Catch up HERE! Thank you so much for reading today and for your kind comments.
Your turn!
Answer one of the Currently… prompts above