Hello! Hello! Happy Friday peeps!
I've been doing some experimenting with my blog schedule lately and decided to try throwing in some weekly highlights posts instead of just weekend recaps. I like sharing life stuff, but don't always enjoy the rush of getting a weekend recap post done on Sunday night when I'm supposed to be relaxing. I also thought it would be nice to break up the Fashion Friday posts because 1- it's hard to have new clothes every week... and 2- I know some of you like this life stuff more.
I'd love to know what you think! Also do you have any fun ideas for a title for these posts? Weekly Happenings isn't all that exciting!
Weekly Happenings
Run Around the Village with Palm Village
A week from tomorrow -- Saturday, February 24th-- I'm going to be a part of the Run Around the Village, which is a fun 1 mile run/walk around Biltmore Village sponsored by Palm Village, which is the Lilly Pulitzer Signature Store in Asheville. If anyone wants to run the course a few times to get some miles in, I'd be happy to do that too! It will be casual and free for anyone to join. It will be a lot of fun. There will be healthy snacks and water provided after the run. If you come you will also be entered into a raffle for a basket, which will include some Lilly items. We're hoping to do it a few weeks in a row, so if you are local I'd love for you to add it to your calendar!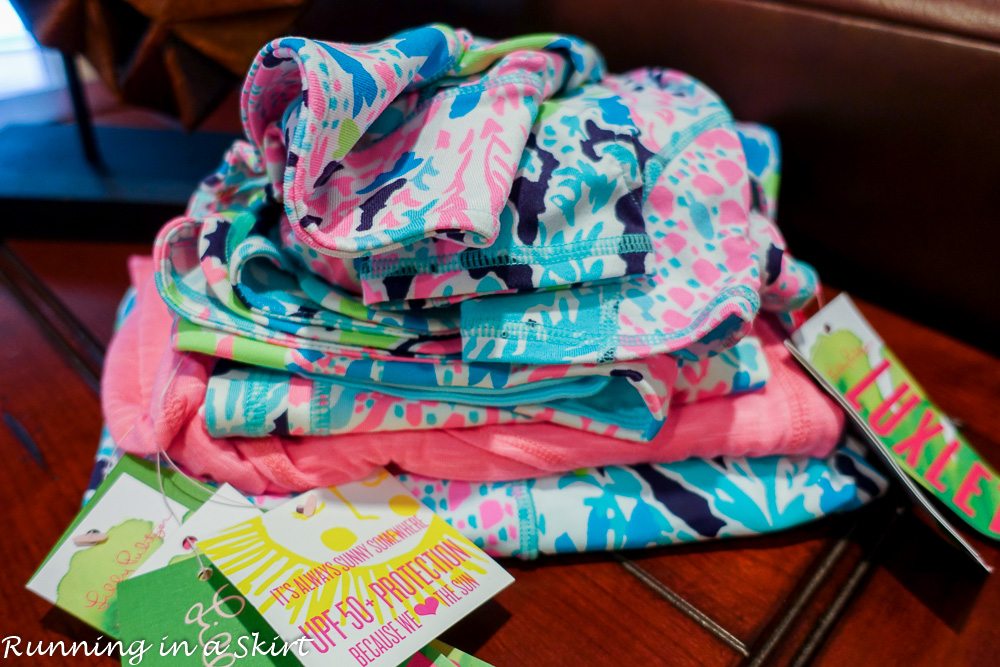 I picked up an adorable stack of new running gear from Palm Village Asheville this week to wear to the event. Lilly Pulitzer now has workout clothes in their Luxletic line, which I'm currently obsessed with! Y'all know how much I adore these bright prints and I'm stoked to have them in fitness gear. I'm going to share better photos of this outfit and more information about the run next week, but I wanted to give you a chance to put it on your calendar now.
Valentine's Day
I mentioned yesterday that the Hubs and I totally bailed on our Valentine's Day at home plans and decided to go out at the last minute. With the rain I'd been feeling a little blue, so I needed a little pick me up. Going out totally helped and cured my cabin fever. It's a good thing because it's supposed to rain most of the weekend again.
We went to a new place called Wine and Oyster and loved it. We'll definitely be back! The oysters were some of the best I've had in Asheville.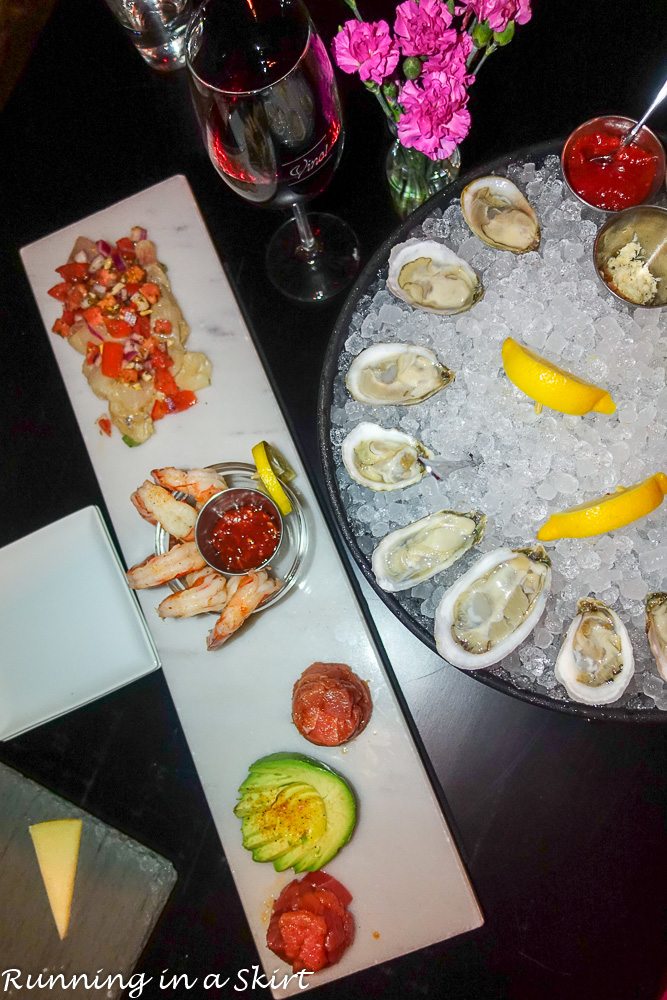 Spring Day
Last week and weekend was so cold and rainy that by Sunday I was going a little stir crazy with cabin fever. This week was a little better and Thursday we got one of the those rouge warm February days that gives you hope that spring is just around the corner. I begged the Hubs to play hookie, but he's responsible and couldn't... but Makena (she's not responsible at all- lol!) and I went to the Biltmore to walk and explore. It has been so rainy the paths were flooded from the river.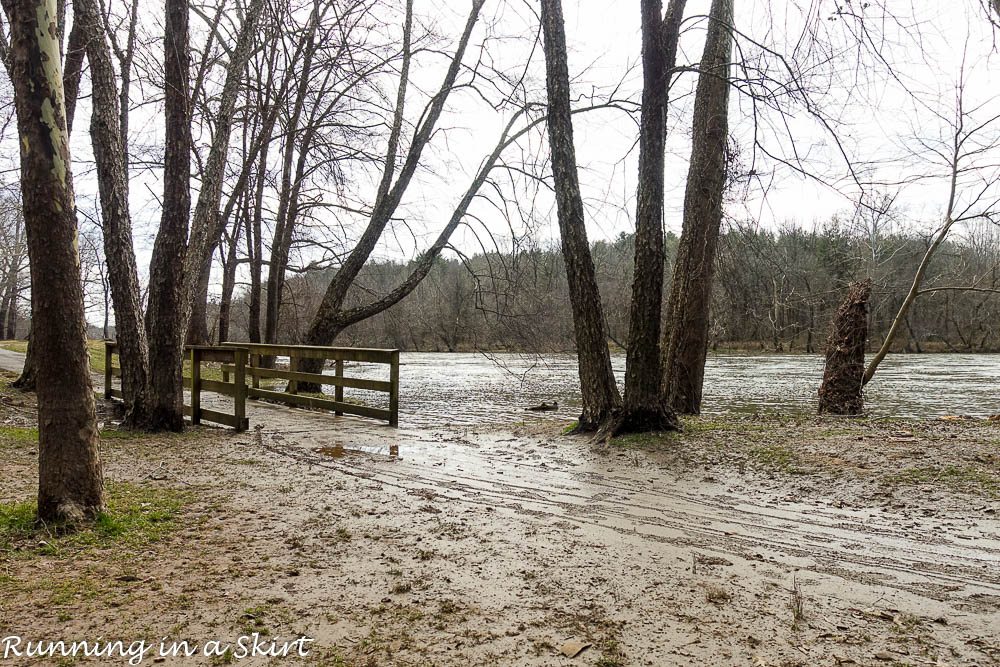 Regardless though, I had THE best day Thursday and I'm ready to handle the next few weeks of winter. Sometimes I just need a little sunshine in my soul. 🙂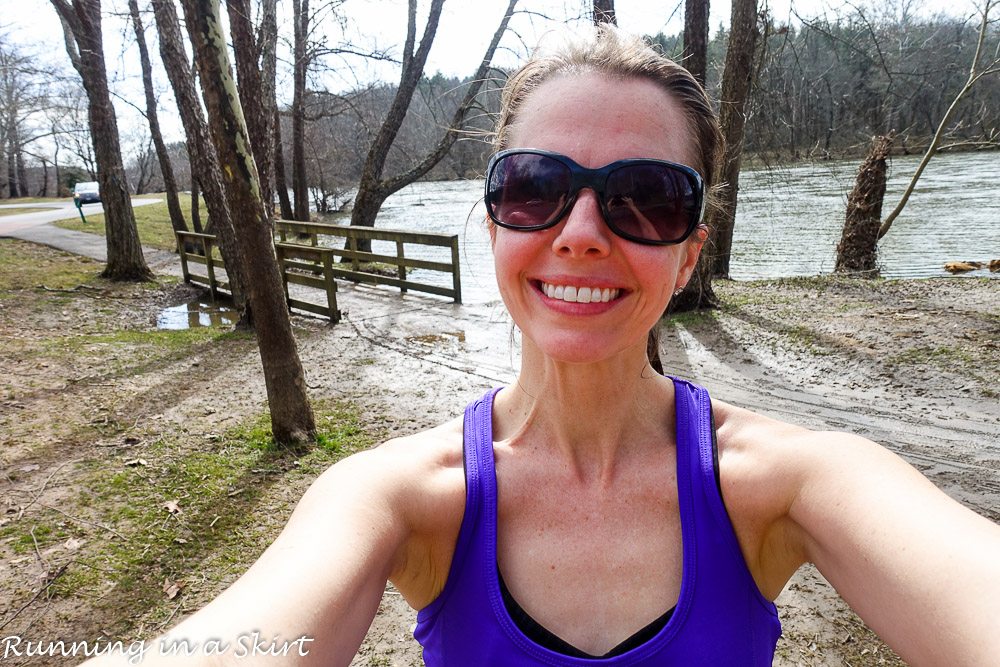 Favorite Eats
I had a great week of meals! A few of my favs were lunch out at Salsa's, which is one of my all time favorite Asheville restaurants.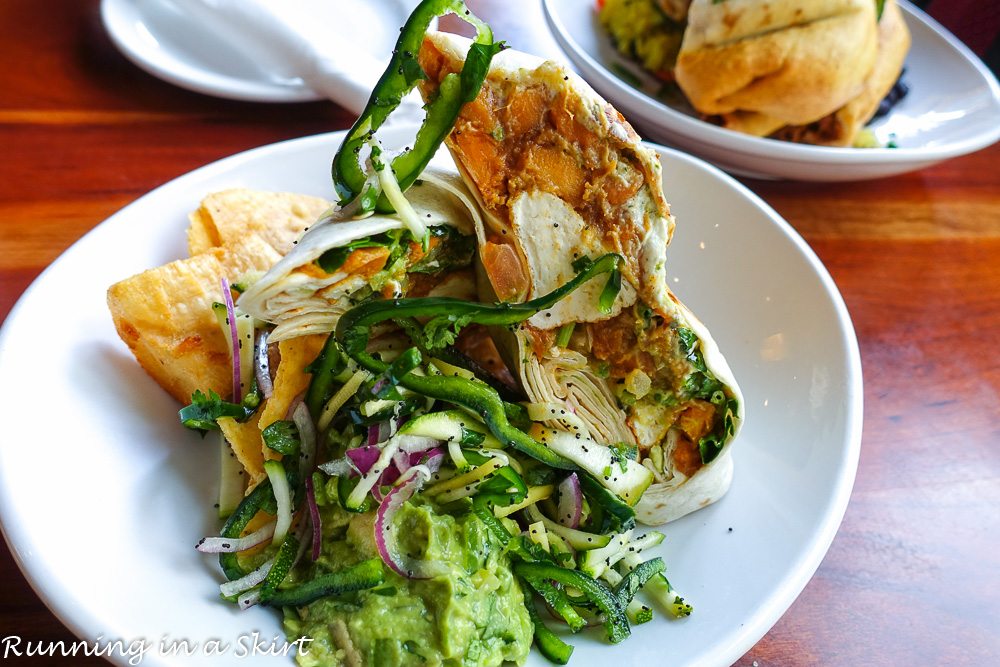 And I also ate breakfast out one morning while I did some blog work. This quiche at The Rhu was pretty tasty.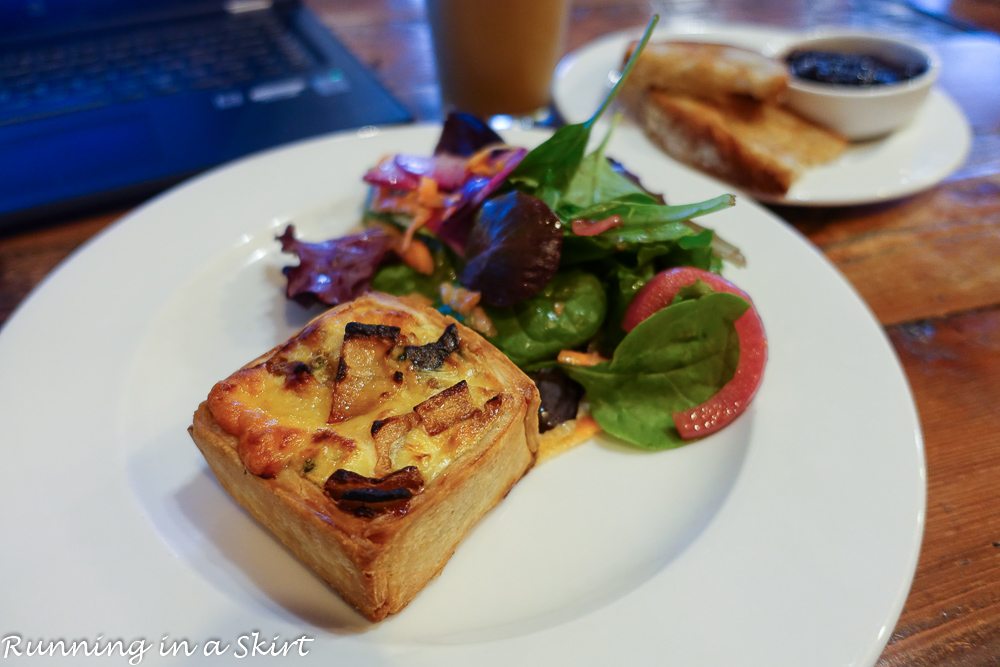 New Iphone
I don't have a new iphone, but I'm in the market for one. I asked for advice on Facebook, but thought I'd also put it here. My iphone 6 plus is on the fritz (acting crazy SLOW and there is a black mark on my camera) and I'm looking to replace it. I love the large format phone and of course photo quality is important to me. Has anyone gotten either the 8 plus or the X and have an opinions/advice on which one is better to get?
Blog Fun You Might Have Missed
Have a great weekend everyone. The Hubs and I are going back out to dinner Friday night and then celebrating Valentine's Day again Saturday with a homemade lobster dinner. Come back Monday for a new salmon recipe!
Your turn!
What are you doing this weekend?