It's amazing how one decision can truly turn your life upside down.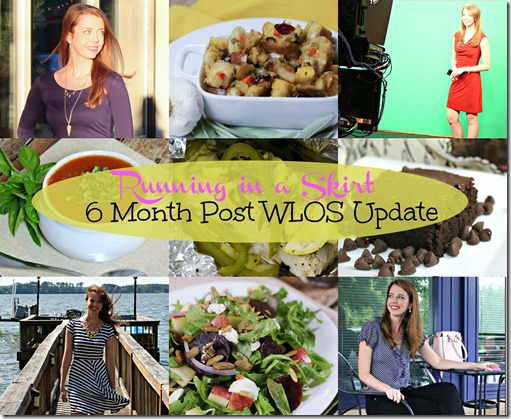 It's been six months since I left my long time job at WLOS to reclaim my health and work on this blog full time. This journey has been one that I never really expected and much more interesting than I ever dreamed!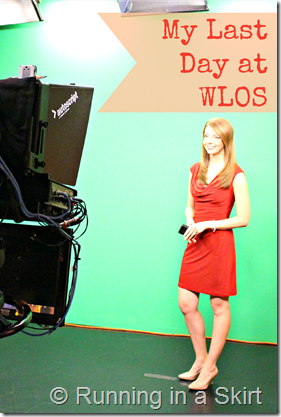 I've been trying to keep you updated on my personal and business progress along the way with monthly updates:
So How Are You Doing?- One Month Post WLOS Update
Post WLOS Update II (September)
Post WLOS Update III (October)
Post WLOS Update IV (November)
I skipped December because of the holidays!
Business Update
Running in a Skirt, in my opinion, has completely transformed in the past six months! I used to hop on here a few times a week to write about whatever came to mind, but there was really no pattern to my posting. This blog was simply a fun hobby. Because of my contract at WLOS, I was not allowed to join any blog groups or do anything more than just post my thoughts.
In the past six months I have worked hard to try to turn Running in a Skirt from a hobby into a job and make up for lost time. I post five days a week now with healthy living ideas ranging from recipes, workouts, running tips and approachable fashion. I have worked my tail off trying to be a better photographer. I still have so much to learn, but I am happy my pictures are finally looking better.
My favorites posts are when I get to share my life and traveling adventures, running adventures and the gorgeous mountains of Western North Carolina. I've tried to carry the theme of finding balance in life through the site because it is something that I have been working hard to achieve. In just a few words my goal with Running in a Skirt is to make life a little healthier, happier and more stylish.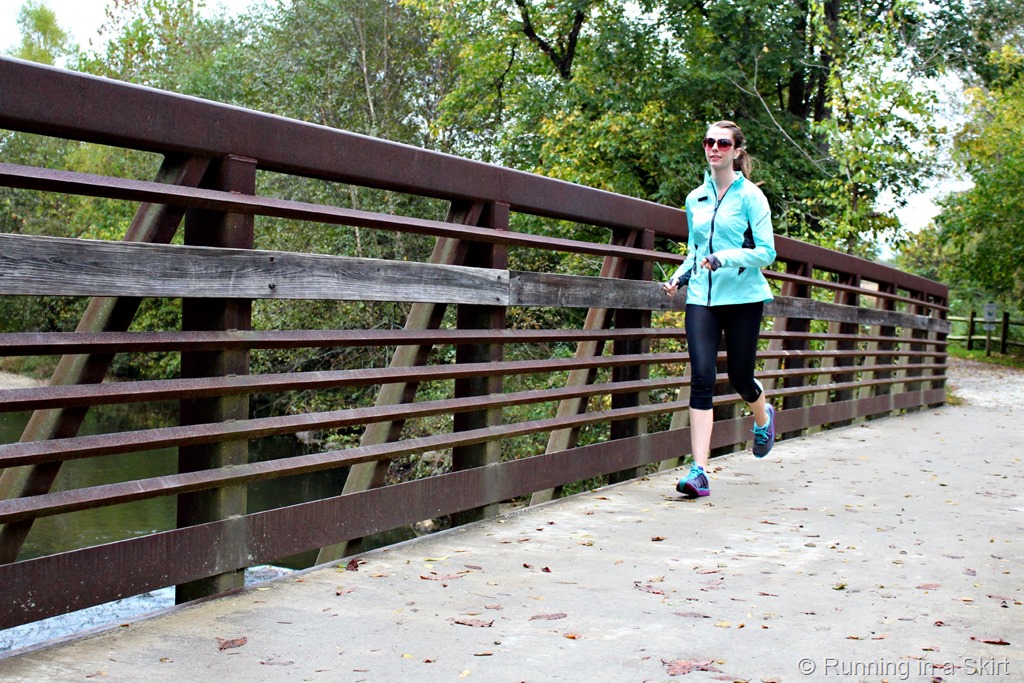 So far I am very proud of what I have accomplished and I am working hard to keep the momentum of Running in a Skirt alive. So here is the laundry list of stuff I have been working on in the last six months!
Running in a Skirt has been featured on:
Huffington Post's Vegetarian Thanksgiving Dishes
Huffington Post's Vegetarian Slow Cooker Dishes
Running in a Skirt is partnered with:
Writing it all out in list form makes this list seem much more impressive than it was in my head. Whew! I've been really lucky that some great groups picked me to join. I've done a lot of applying and waiting.
As part of making an income off of my site, I have been working towards having a few sponsored posts a month. I am only working with brands I believe in and that I would use without getting paid. So far I am pretty happy with my list.
Brands Featured on Running in a Skirt:
Finally my biggest business decision of the past six months is partnering with Jewels That Dance in Asheville as their spokesperson.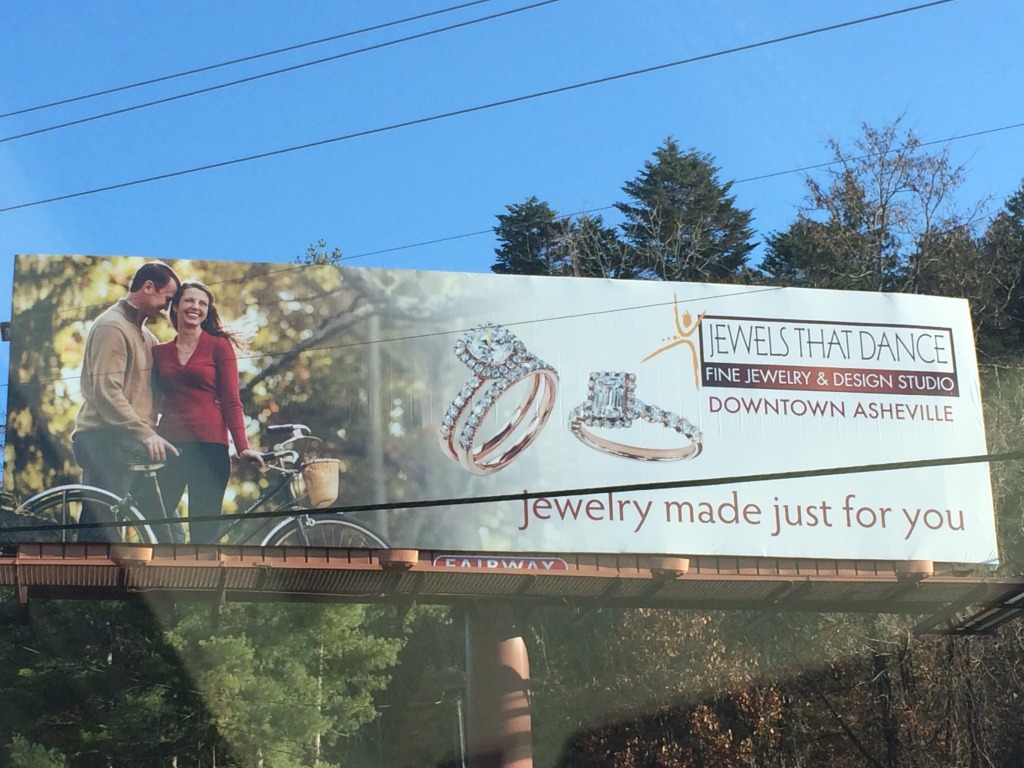 Jewels That Dance is also a big partner with my blog and I am so excited to be working with them. Their jewelry is the most unique and gorgeous you will see anywhere. This partnership fits my "brand" perfectly and I am so excited to represent them.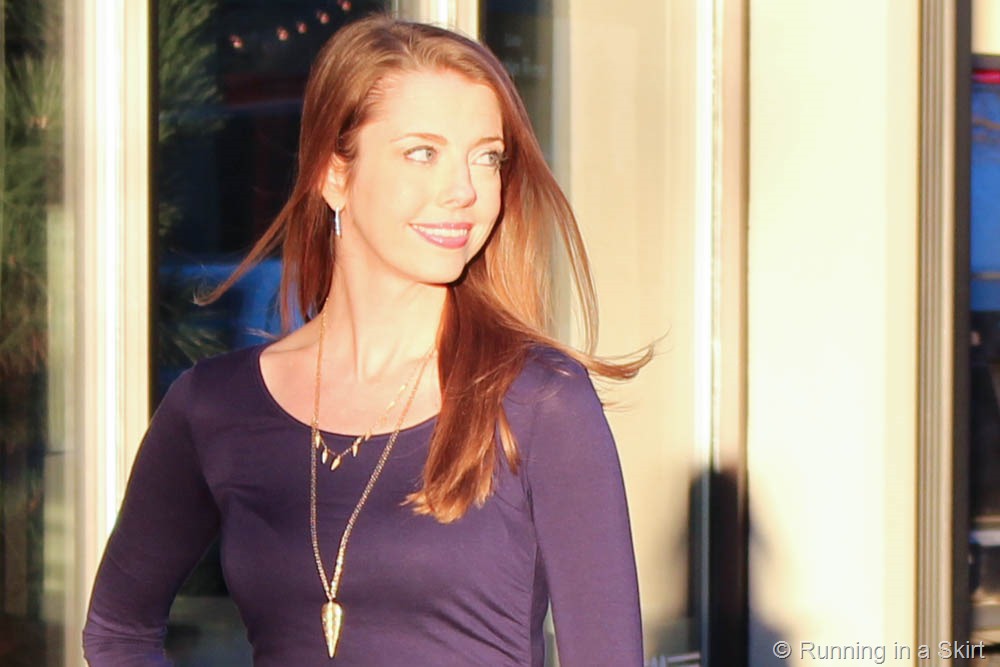 The Next Six Months
I feel like the next six months are critical for my blog. I need to keep you guys around and find ways to increase readership. It is not that I want Running in a Skirt to turn into a monster blog, but for it to continue to be a job I need as many people reading it as possible. Like I said, I feel like I have some solid momentum and I need to keep it moving along.
My biggest goal for the next six months is to add a video component to the site. I built an entire career with a video camera in front of my face, so it only feels natural to add that to my site. The logistics of shooting the video is what has been holding me up so far. I'm working behind the scenes on it and will hopefully be able to start it soon.
I also want to continue to work on my work flow. I am finally getting the hang of working from home and I want to keep a clear line between "work time" and "home time." I know I can do what I am doing quicker. I am just not there yet.
Finally I am looking for another local business who may want a lovely and well known spokesperson. 🙂 I am waiting for a company that is a perfect fit that I can really stand behind. I'd love to work with someone that wants to put together some amazing ads and really make a splash in the market.
Personal Update
It is so hard to explain in a just a few paragraphs how much better I am doing health wise since leaving WLOS. It is amazing what stress and a lack of sleep can do to your body. I had honestly forgotten what it felt like to be NORMAL. It took me a few months to finally get in the groove of working from home and not getting up at 2 AM everyday, but now I am doing fabulous. My voice has not caused me any trouble and my asthma has been nearly non-existent. Even my allergies feel better and more controlled. On top of that I am taking half the amount of medicine I was before.
The highlight of the past six months has been being able to see the Hubs during the week. He works a regular day job so we often only saw each other for ten minutes a day during the week.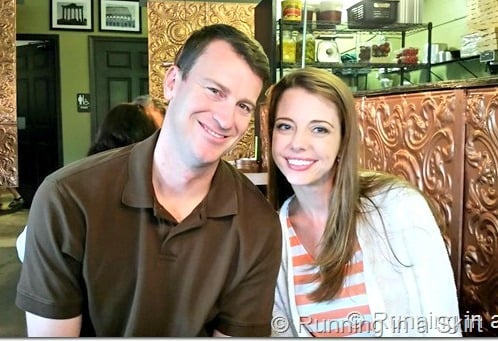 I've also been able to reconnect with friends and make time to actually spend time with people. It has also been a blessing to be able to see so much of my family since I left the station. I even got to work from Orlando one week and hang with my Dad.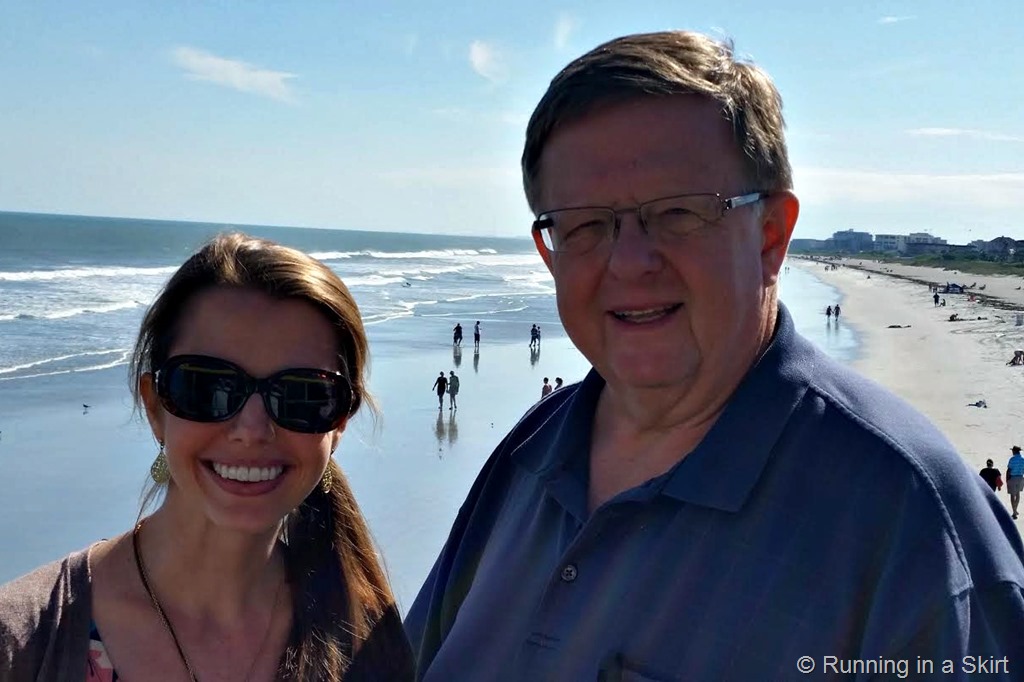 And I worked another week in Washington, DC catching up with my best friend, Sarah.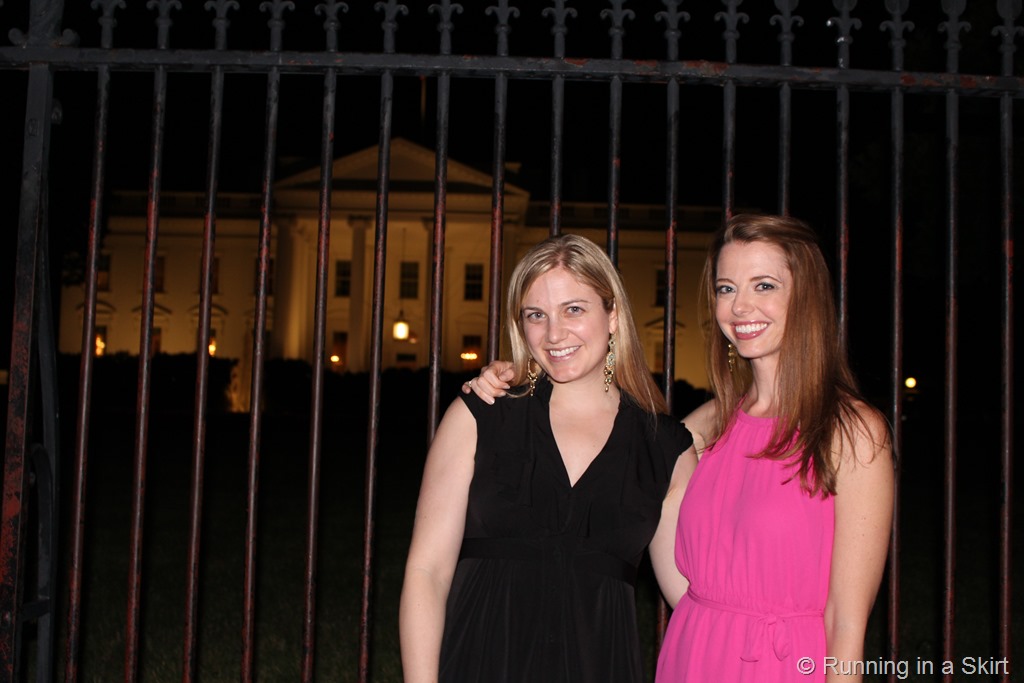 Also it doesn't hurt that I can now take last minute trips to Antigua!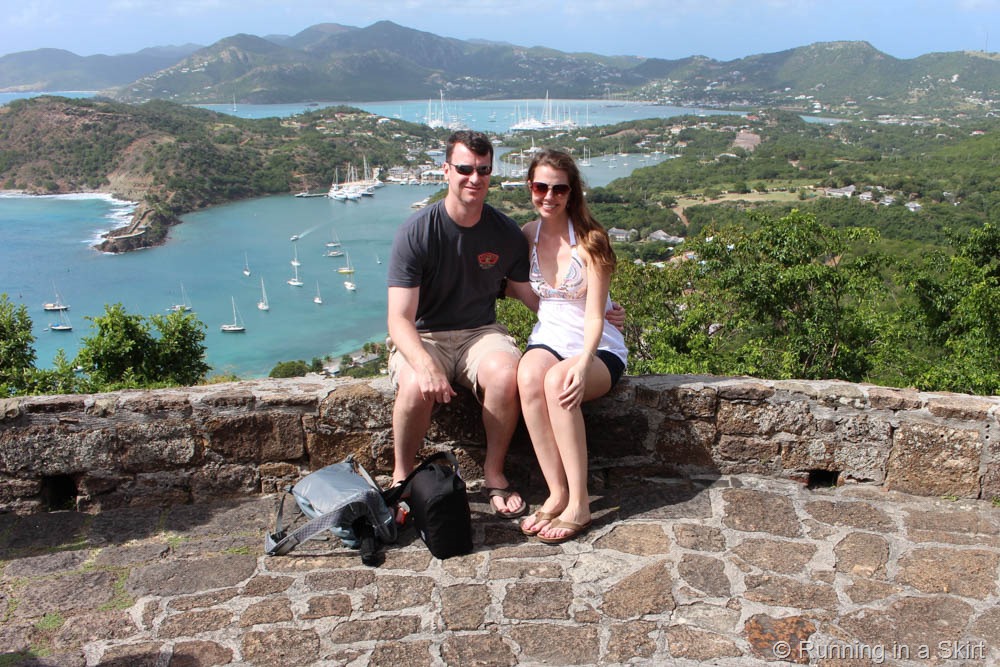 I do miss giving and telling the weather. It was something I loved so much, but my health and life is more important than continuing to do something that was clearly so bad for me. At some point, I'd love to find a way to use my meteorology degree in some way.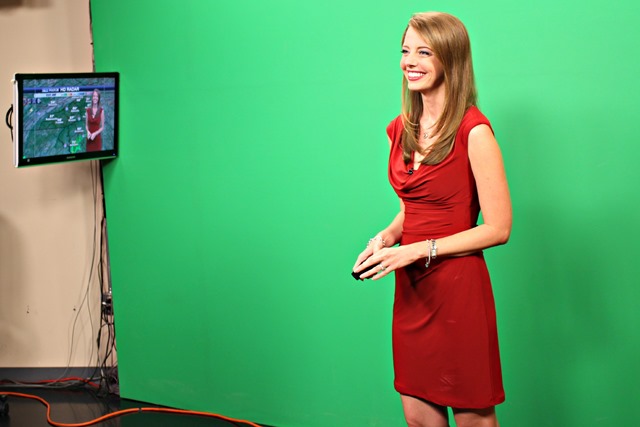 I am thankful and count my blessings daily for the ability to work from home and control my own destiny! This has been one amazing ride and I'm ready for round two.
Instead of a regular question today, I'd love to get your feedback on what you would like to see more of on Running in a Skirt.
Recipes, Fitness, Running, Workouts, Fashion, Travel, Mountain Living, Personal, Day in the Life? Or something else?
Please, let me know what you think! And thank you all for your support. Without YOU none of the stuff above would be possible. I thank my lucky stars for each of you daily!
Thank you Nicole for the Fit and Fashionable Linkup!