Thanks for stopping by Running in a Skirt! You can also follow me on Facebook, Twitter, Pinterest, Instagram. or subscribe by entering your e-mail address to the right!
Happy Friday friends! I have two reasons to be super excited today!
1- It's FASHION Friday! My favorite blog day of the week.
2- It's GIVEAWAY time! Holla!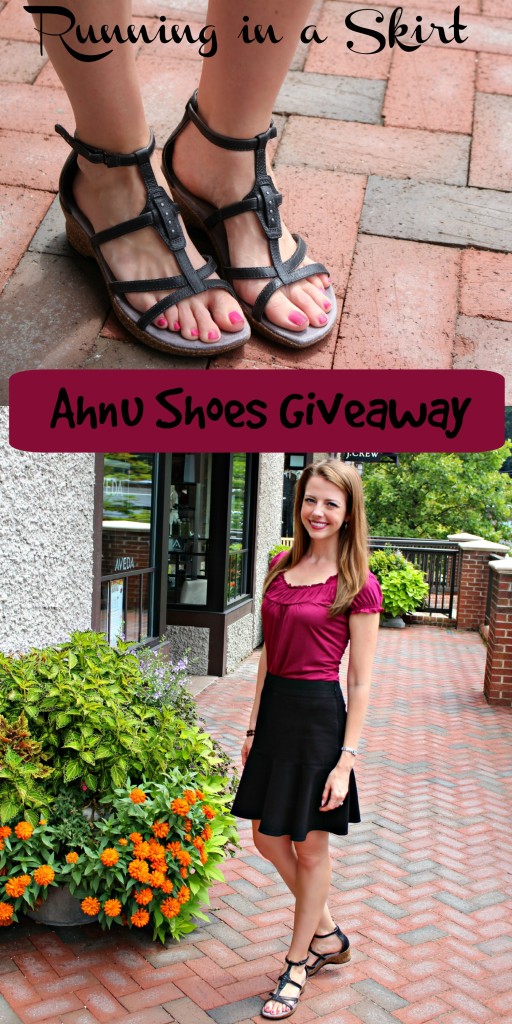 Today you have a chance to win a pair of Ahnu sandals identical to the ones I'm featuring in today's post. Keep reading to find out how to enter.
Before we get to the giveaway, I wanted to give you a little update on Reina. We found out this week that the tumor she had surgery to remove was benign and now she is totally cancer free! Thank goodness. The hubs and I both breathed a huge sigh of relief. She still looks a little like "franken-dog" with three big scars with stitches but she seems to have her spunk back. This is her showing off her one trick (shake) for you.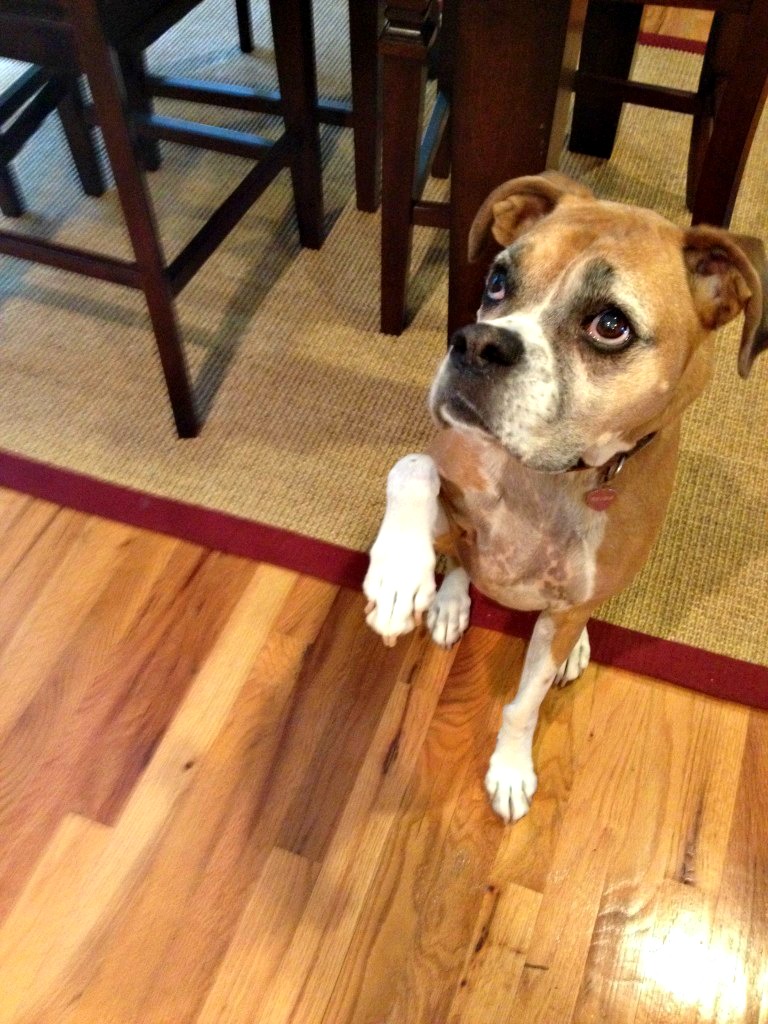 If that doesn't make you smile today, I know what will. Shoes. By now you probably know how much I love clothes and especially shoes.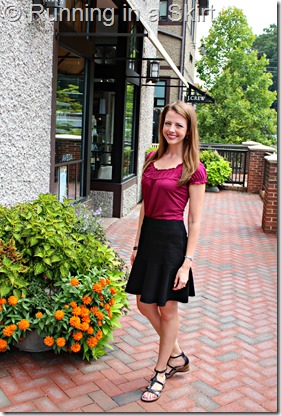 I come from a long line of shoe obsessed women starting with my grandmother Bea. My Mom was exactly the same way. I really couldn't escape my love of shoes.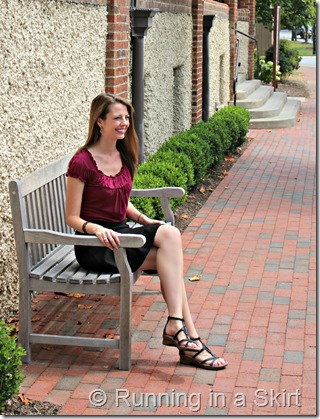 The problem is I often pick shoes that are really not FUNCTIONAL at all. I struggle to find something cute that works well for long days at work where you know you are going to be doing a lot of standing and walking.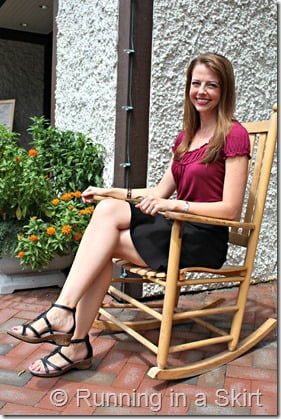 Ahnu shoes has solved that problem with some cute new styles that work well for work, play or travel. I especially love these Alta wedge sandals that look just as fabulous with a skirt and work shirt as they would with jeans.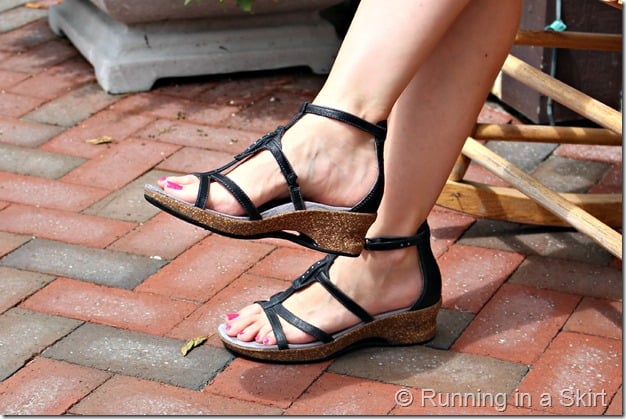 They have a comfortable cork sole that feels great when you walk and the straps adjust for a custom fit.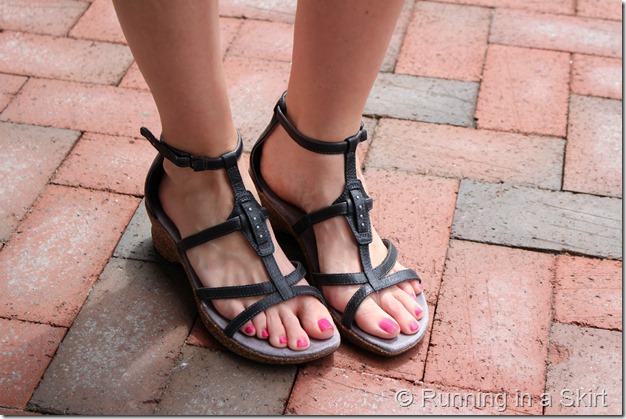 I am loving these shoes and I know you will want a pair too! Ahnu has graciously offered to give one Running in a Skirt reader a pair of these sandals in your size!
To enter fill out the form below and follow the entry prompts. The contest will run until midnight Wednesday September 17th. I will automatically draw a winner and will announce that name on Running in a Skirt Friday September 19th.
Head over to Ahnu's site to see the shoes and their size chart so you know what size to choose if you win. They are known for comfortable yet cute shoes and some of them are appropriate for yoga!
*Disclosure: Ahnu gave me these sandals and are hosting this giveaway. All opinions though, as always, are my own*
Your turn!
Which size do you want if you win?
Which other shoes do you like of Ahnu's?
I'm kind of obsessed with

these loafers

.