Thanks for stopping by Running in a Skirt! You can also follow me on Facebook, Twitter, Pinterest, Instagram. or subscribe by entering your e-mail address to the right!
Happy Monday Everyone! This time last week I was in the middle of my second trip this summer to Washington, DC. I went back so soon because two of my other very close friends from high school, Andrea and Rebecca, were both visiting my best friend Sarah, who is living in DC for a few months.
It had been YEARS since the four of us got together and it was so nice to catch up. We also reconnected with our friend Steve and his wife Marisa . Pizza night out with the kiddos was pretty awesome. This group has certainly changed over the past few years!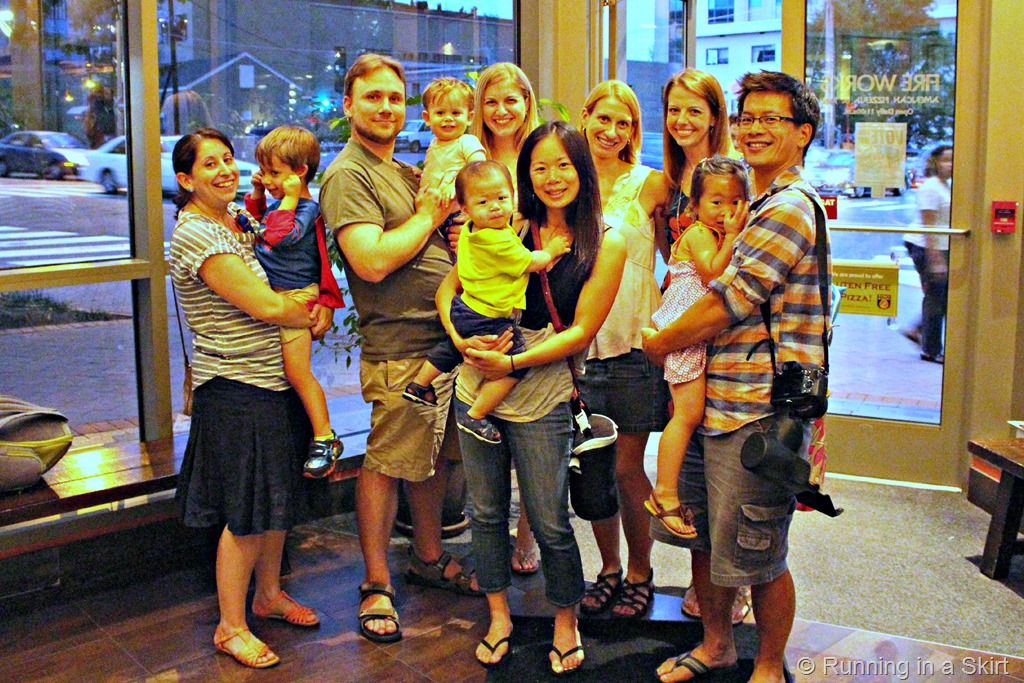 When I was in DC a few months ago I saw most of the big sites, so I wanted to do something a little different this time. The girls and I explored the Smithsonian American Art Museum and had a great time.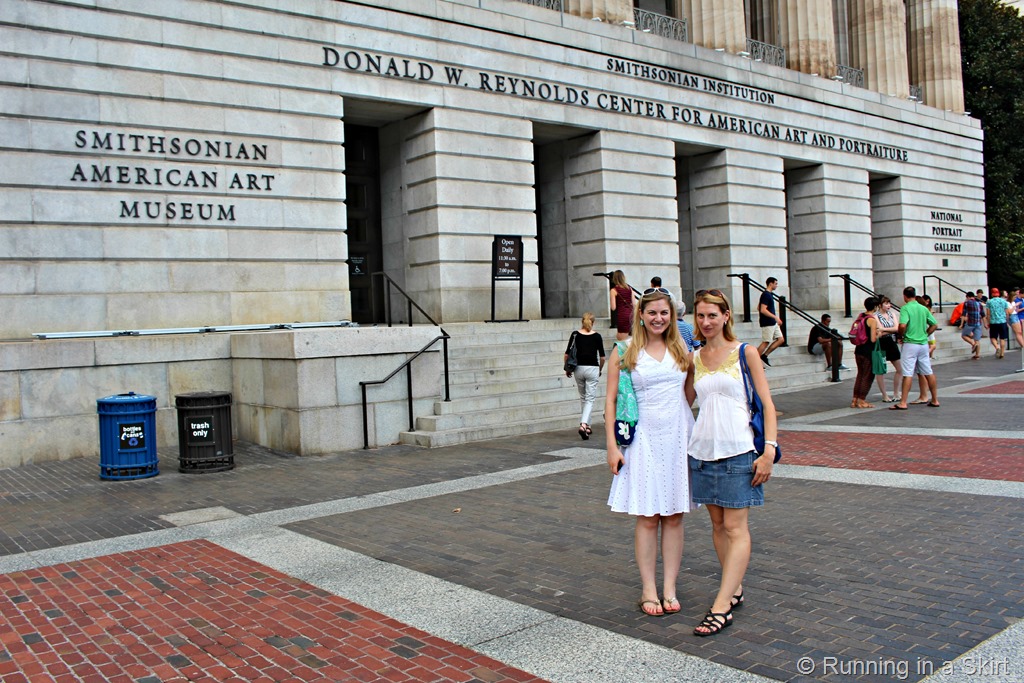 I was on my own for a day during the workweek so I decided to go to National Zoo. I really wanted to see the panda exhibit
.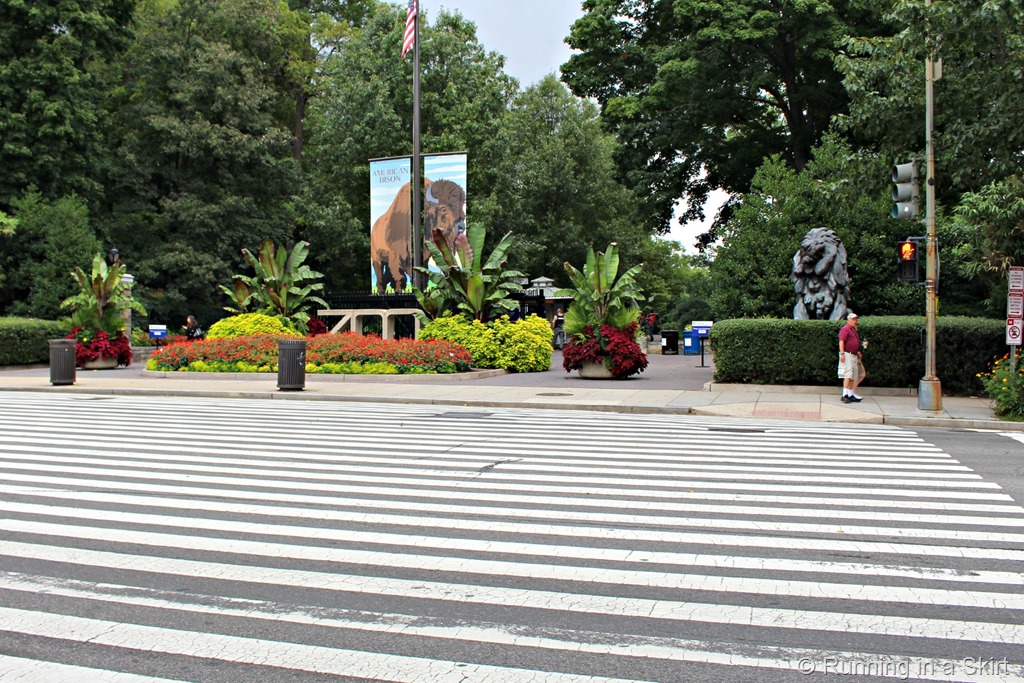 Now, if you happen to be a local reader who watched WLOS you may remember the long running joke between my former co-workers Holly, Jay and I about pandas. Holly and I always gushed about how cute they are and Jay refused to even talk about their cuteness. He would only say how dangerous they are and that a certain number of people die each from from panda attacks. Our little friendly disagreement about pandas meant the morning producers would often put in panda stories in the morning news and we frequently watched the live panda cam from the national zoo, especially around the time the baby panda was born.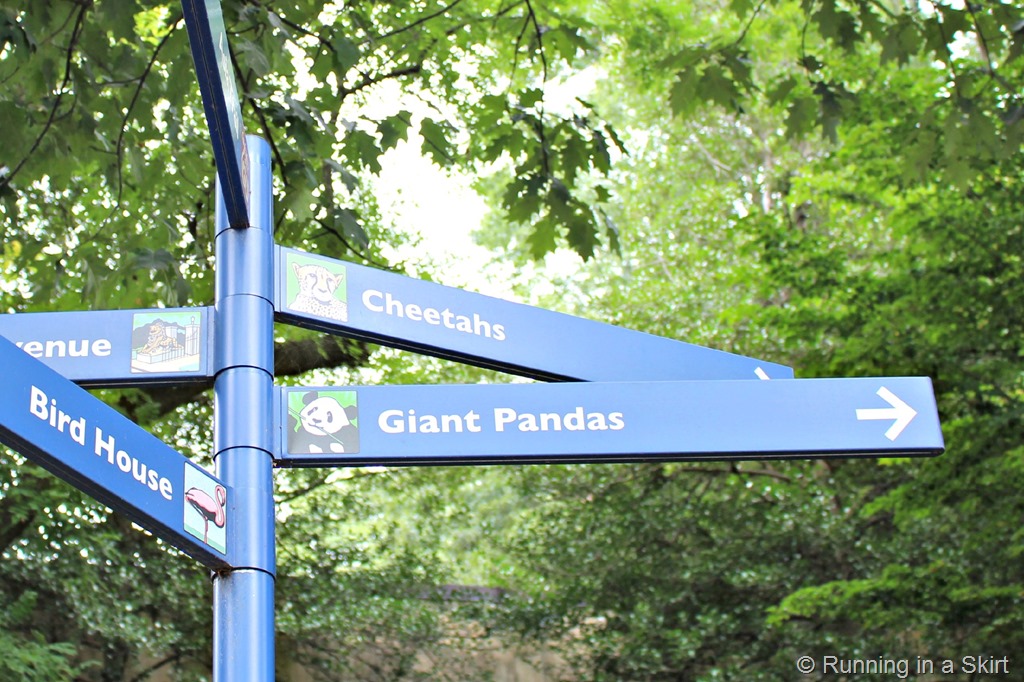 To make a long story short, I was on a mission to find pandas. I wanted to see them in person. It only took me about ten minutes in the zoo to locate them. And wow! They were so cute!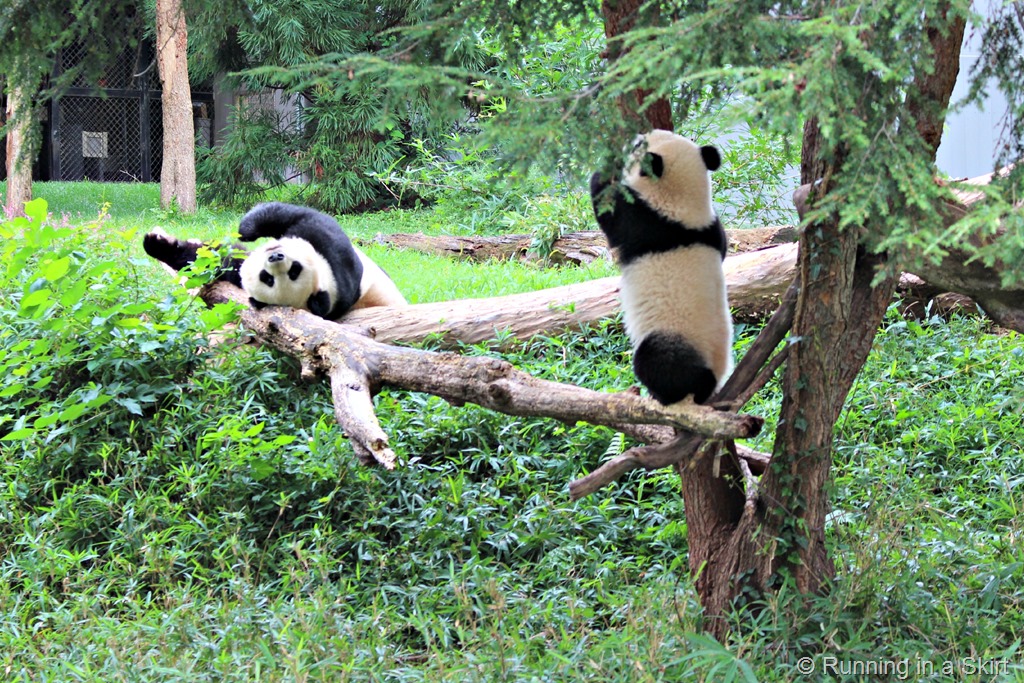 The baby, Bao Bao was so funny and entertaining. He kept climbing up and down the tree. It almost looked like he was playing a game with the mom panda bear.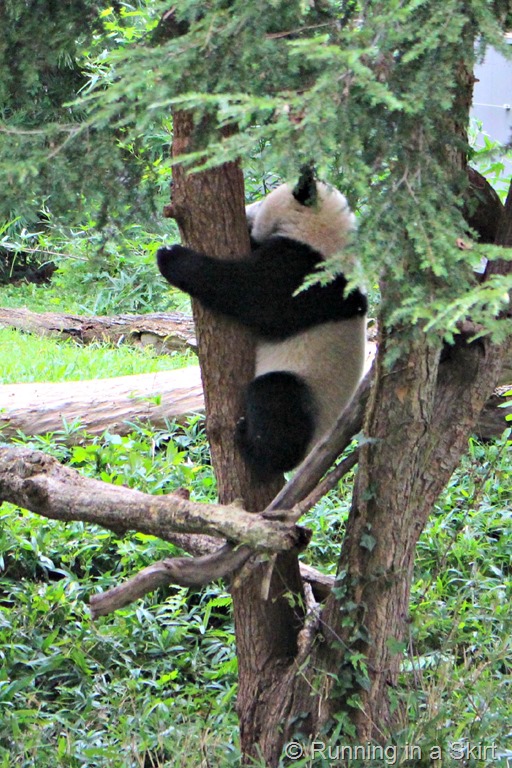 He would slide back down the tree and it would look like he was stuck.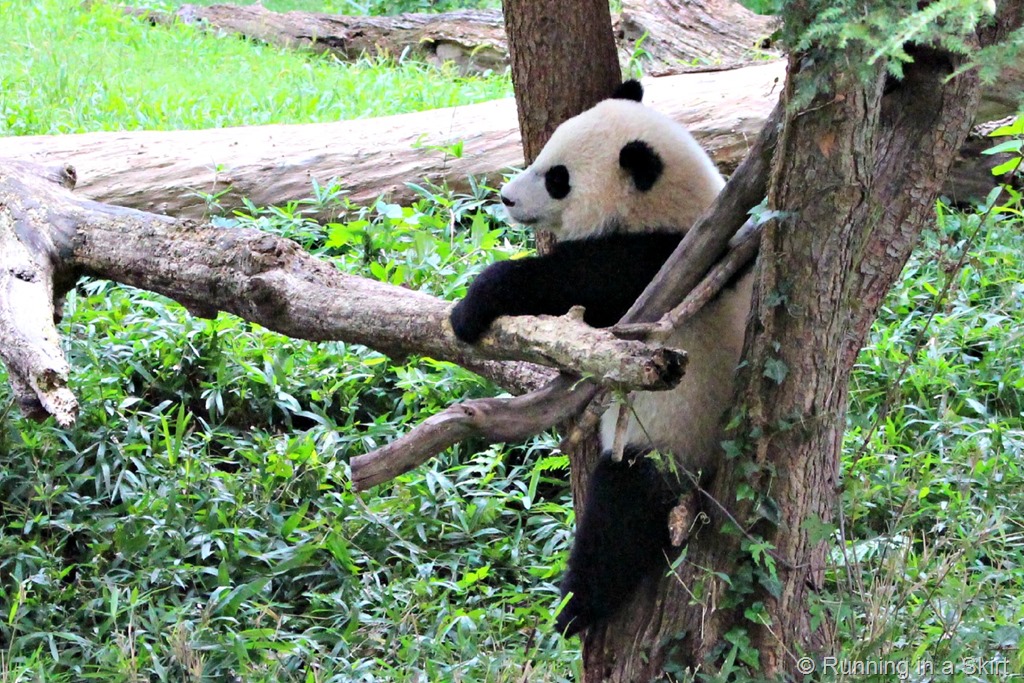 But then he would flip upside down and try it all again. He also climbed and rolled off of the big log in the pictures
.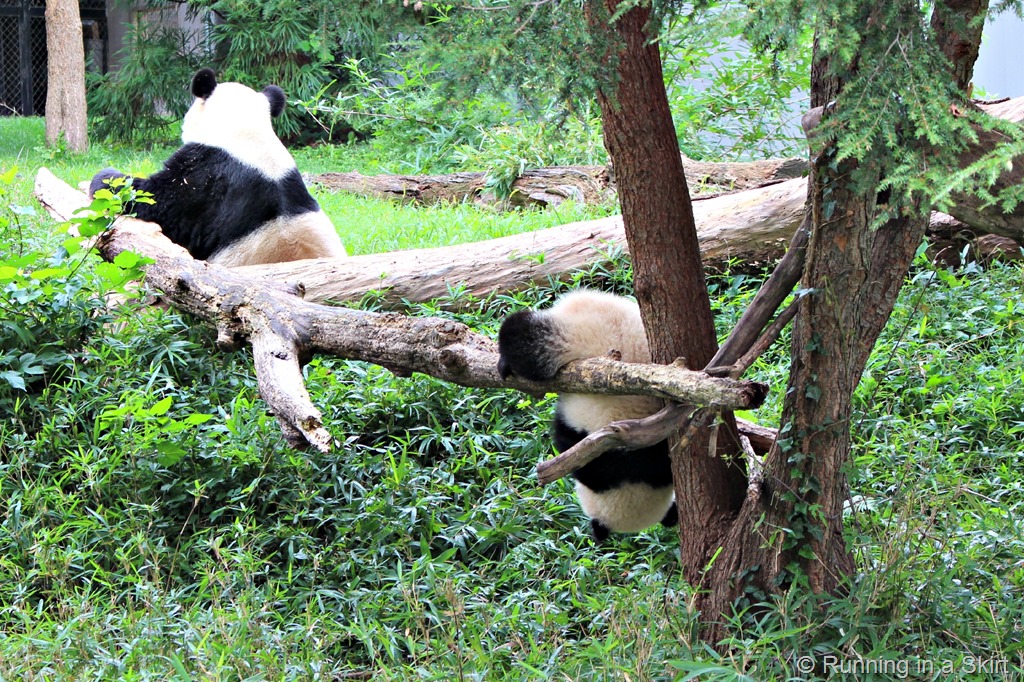 Bao Bao was so stinkin cute and I watched her for a really long time. It is probably a good thing I was by myself because I don't think anyone would have stayed as long as I wanted to. Sometimes it is great to spend a day doing exactly what you want to do.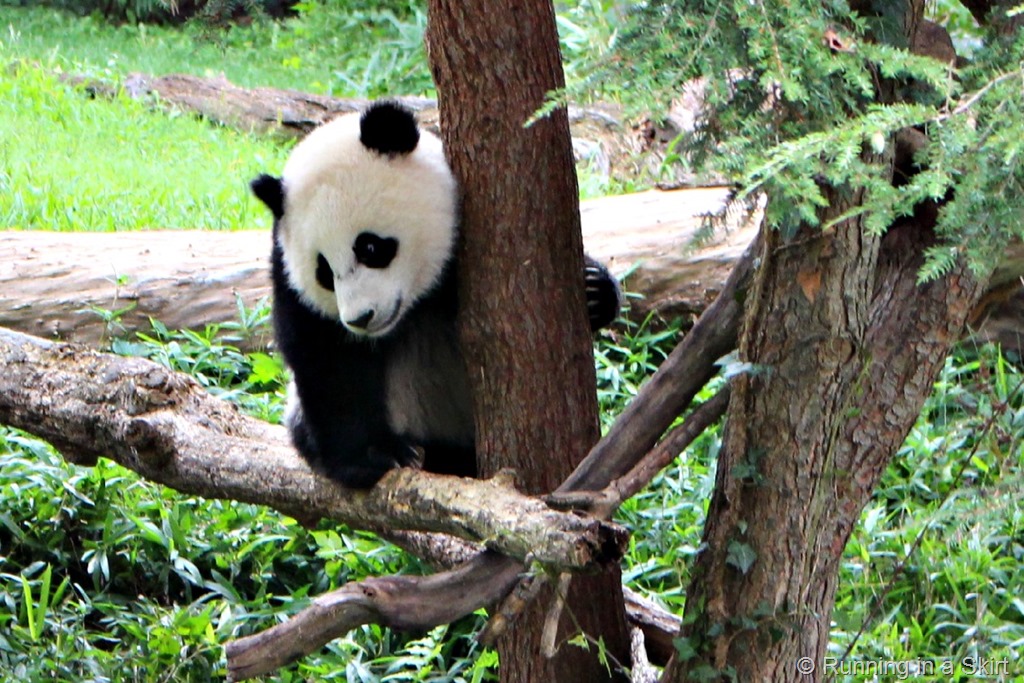 While the baby panda stayed on the tree the entire time I was there, the Mom walked around some and looked so majestic.
As I was finally leaving I saw this sign at the edge of the exhibit and laughed. Don't tell Jay, but I guess he was right. Panda's are mean. But I still really love them.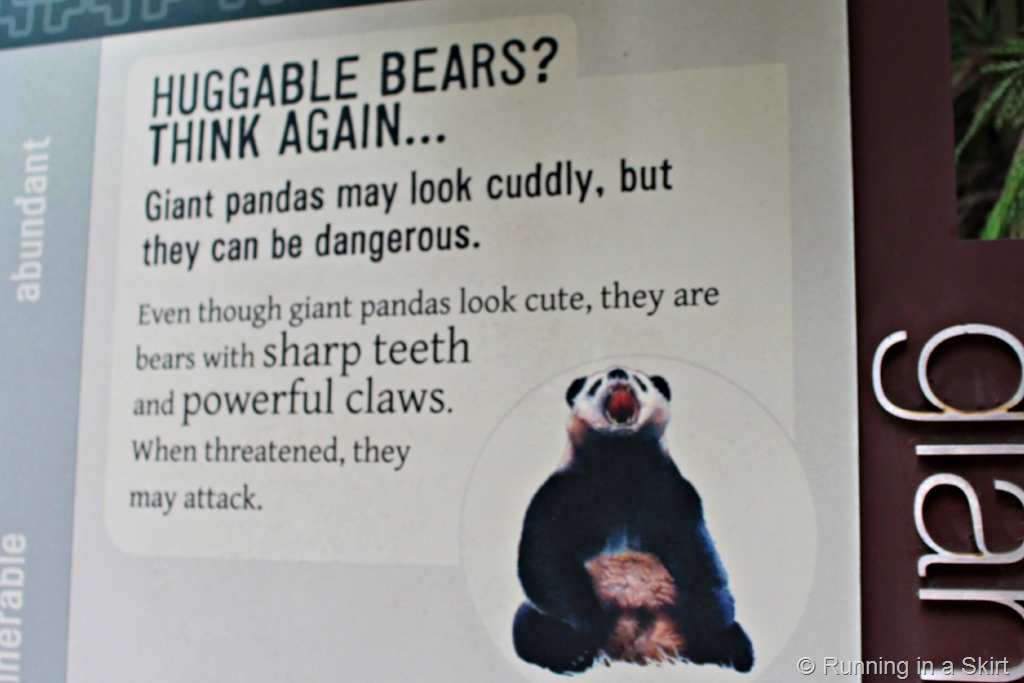 While I was at the zoo I made a big loop and checked out the rest of the animals. Some of the highlights were an elephant…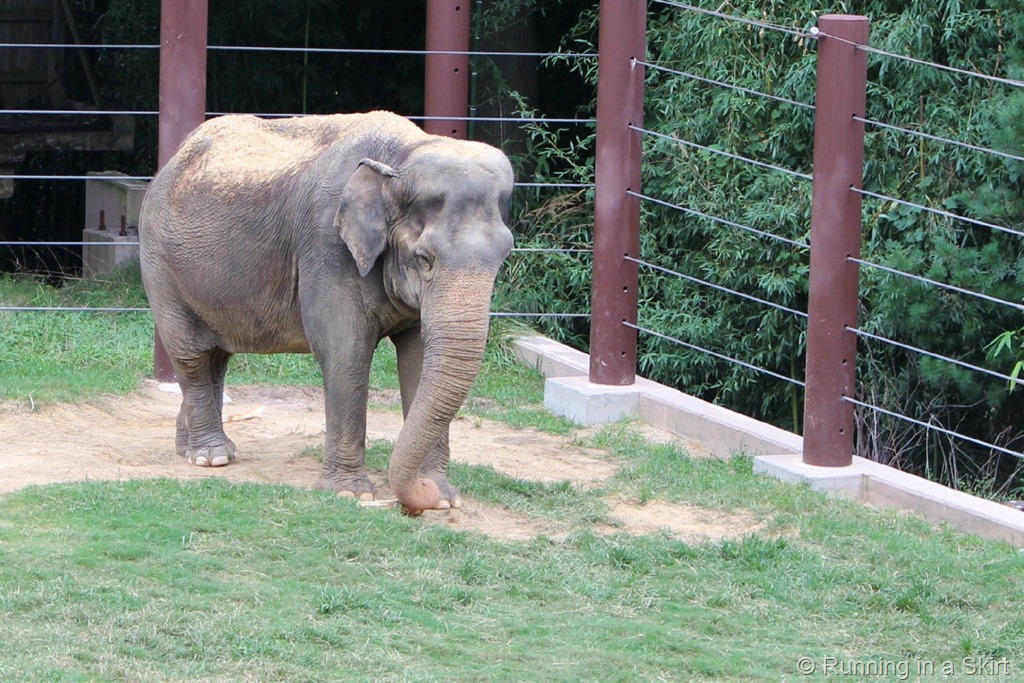 …a tamarind in the small mammal area…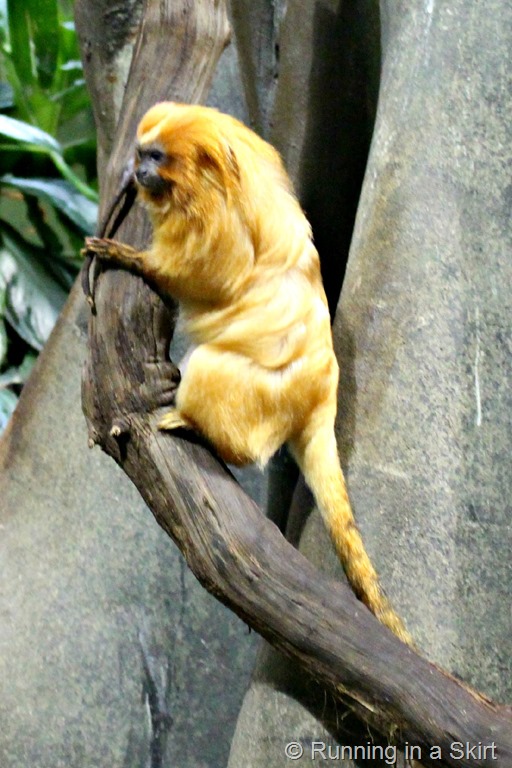 …and the tigers. I also watched the orangutans for awhile but couldn't seem to get any decent pictures.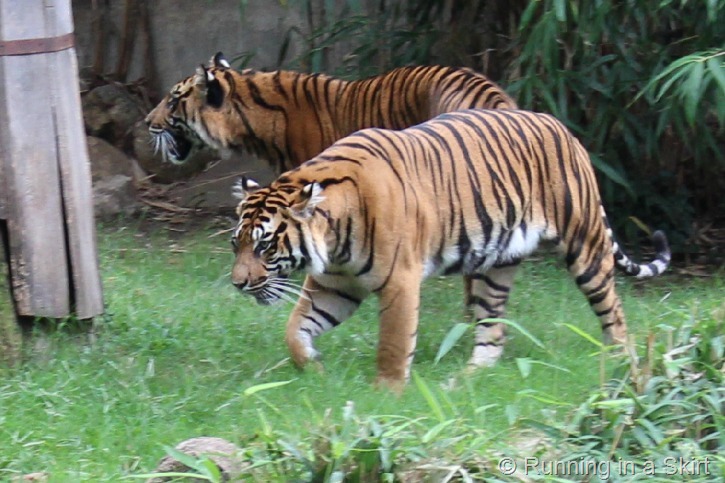 For a late lunch I found a falafel place through my phone. I was super curious when the Amsterdam Falafel shop came up as the top rated restaurant in the area, so I walked a ways until I found it.
There was just one thing on the menu: falafel! And oh yeah, fries. In fact the owner was kind enough to give me a free order of fries. I must have looked a little lonesome by myself. The highlight was this big bar of Mediterranean delights! It was so yummy and second to the pandas, was the highlight of the day.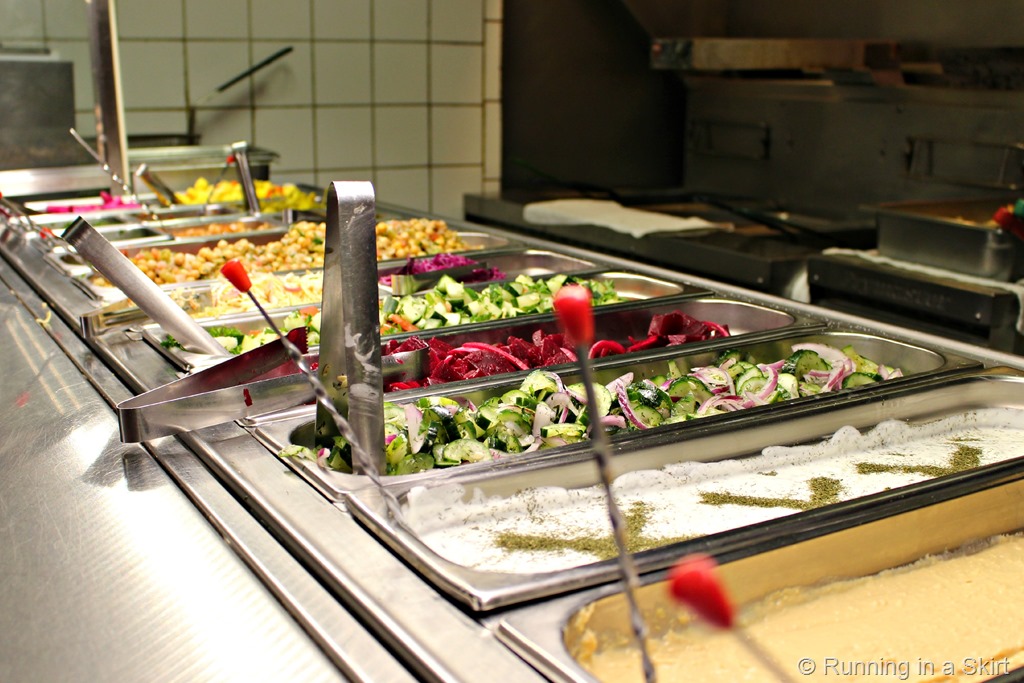 Sometimes it is fun to go exploring on your own, especially when you want to do things at your own pace! Panda's and falafels might not be everyone's choice of a fun day, but I had a blast!
Your turn!
Have you ever spent a day on vacation exploring on your own?
Pandas. Cute or mean? vote!