This post is part of a social shopper marketing insight campaign with Pollinate Media Group and Aloha, but all my opinions are my own. #pmmedia #myAloha and #AlohaMoment http://my-disclosur.es/OBsstV
During my five plus years running and racing I've learned a lot about nutrition and fueling my body. It has been quite a journey to know how to eat the correct amount of protein, carbs and sugars to keep me running healthy and happy. One of the most important lessons I've learned along the way is post-workout refueling. After figuring it out the hard way, I now know that if I run five or more miles, I need to refuel nearly immediately post run. If I don't, my blood sugar drops, I get dizzy and my muscles don't recover as well.
Basically I end up a mess.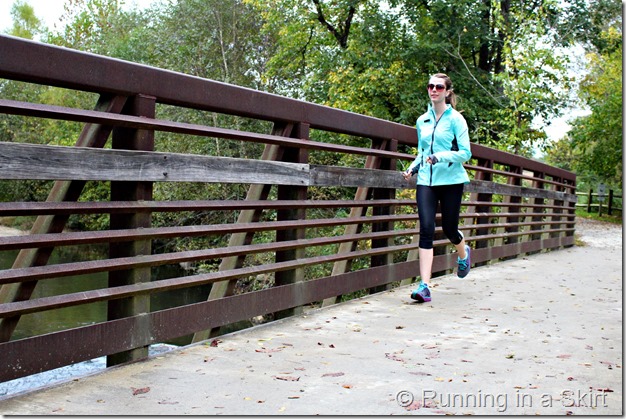 It took just a little bit of trial and error to figure out what works best for my body, but at some point all long-distance runners need extra protein to recharge.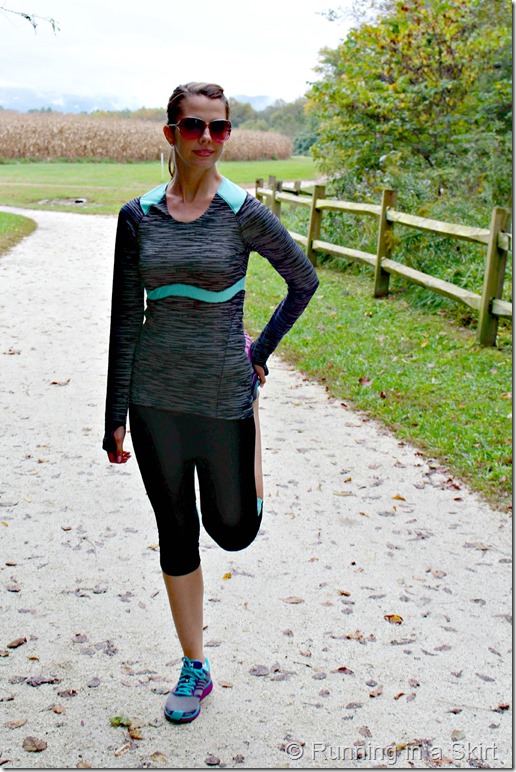 Post-run I often reach for a high quality, all natural protein that is made with real food.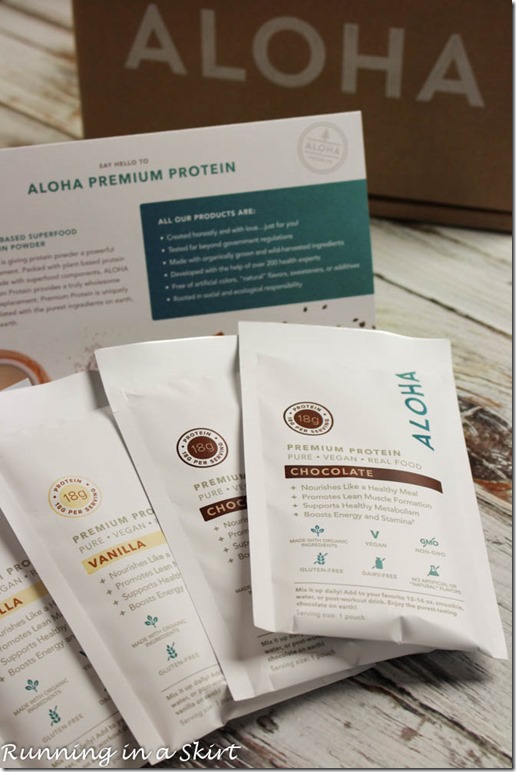 Aloha Premium Protein Powder is perfect because it is made with whole super foods naturally rich in nutrients. It has a complete amino acid profile without adding any chemical amino acids, vitamins or minerals. It also is free of "natural" or artificial sweeteners and fillers.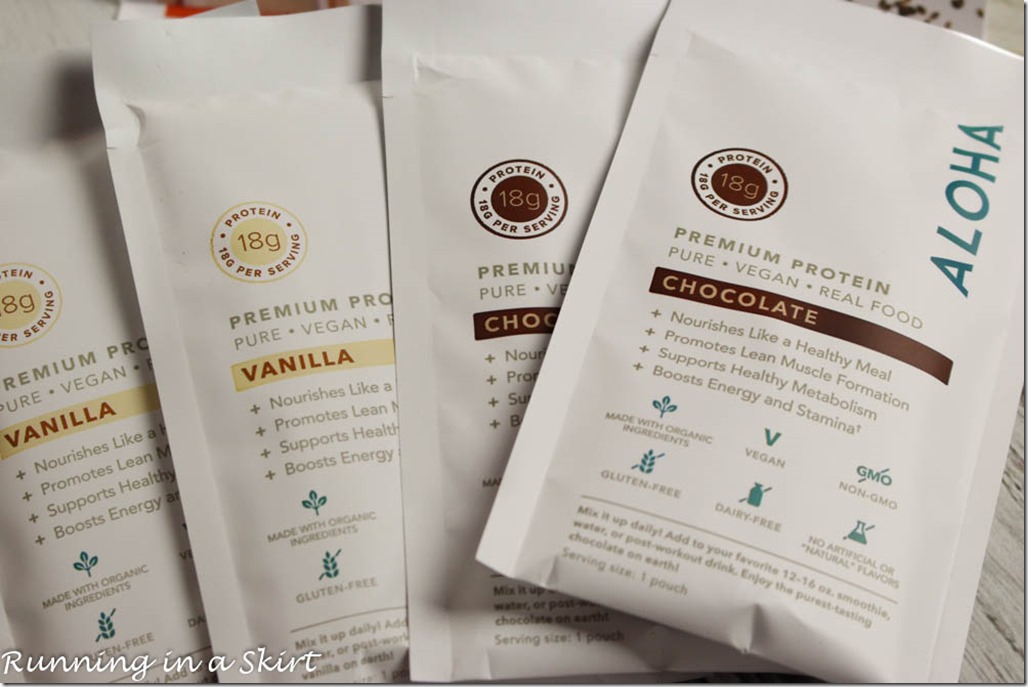 Basically this protein powder rocks. Look at the ingredient list!
Even if I'm not running, this is the kind of added protein I want to add to pancakes, cereal and smoothies. The powder is about 150 calories per serving so it is ideal to mix into almost any meal.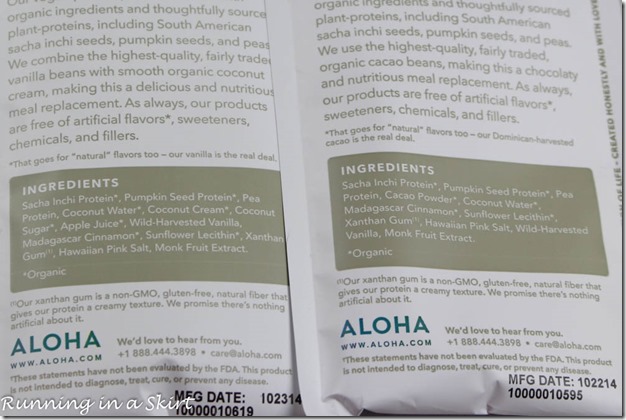 As a pescatarian (vegetarian who eats fish) I am always looking for a good way to add protein to my diet.
Post run or even first thing in the morning, I add Aloha Premium Protein Powder to my favorite smoothies.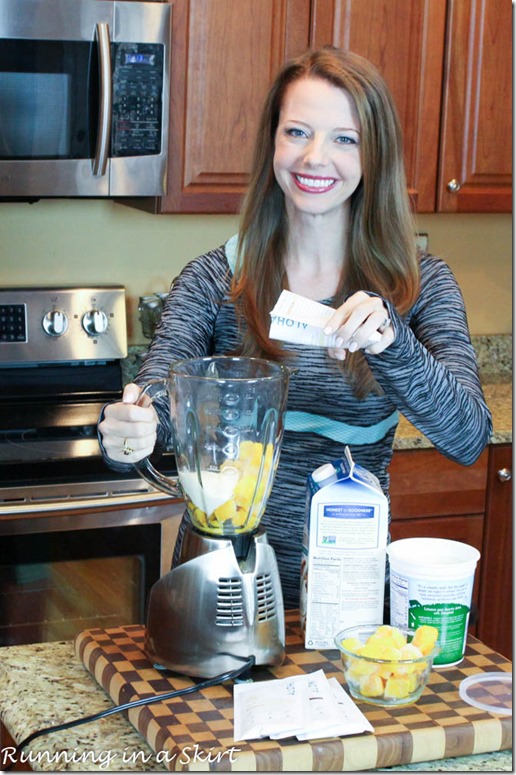 Since the ingredients are all natural you can feel good eating it any time of day.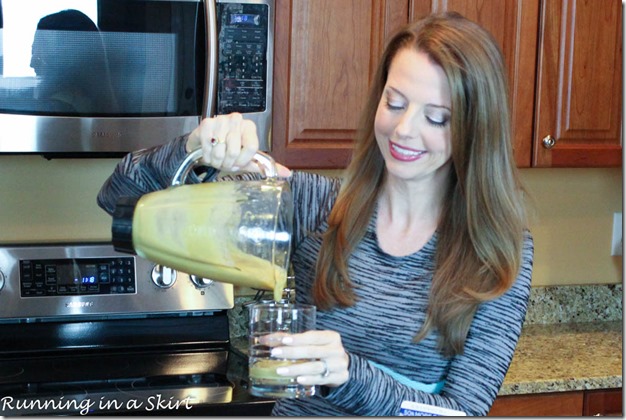 Since we are talking smoothies and protein powder today, I thought I would share not one, but TWO of the most festive smoothie creations I could come up with.
My Mango Vanilla Protein Smoothie goes back to my love of Hawaii and all things tropical. The second, my Peppermint Chocolate Protein smoothie, is perfectly festive for the holiday season. Aloha Premium Protein Powder makes these smoothies smooth and absolutely delicious.
I will be enjoying both of these through my winter training.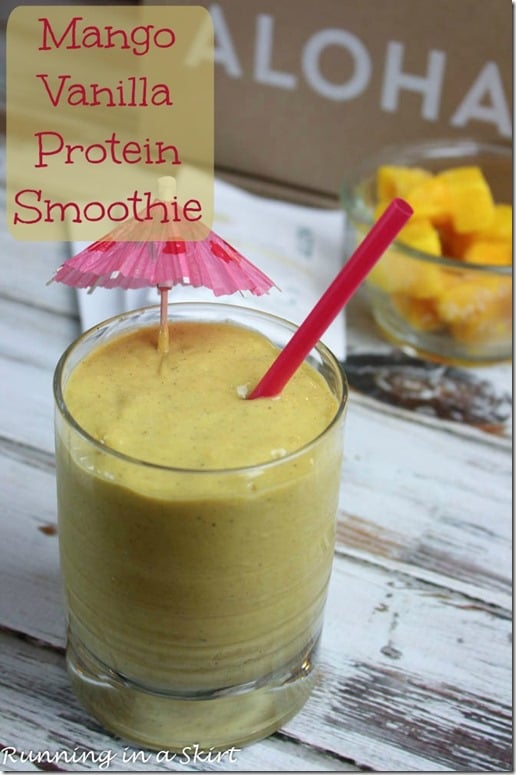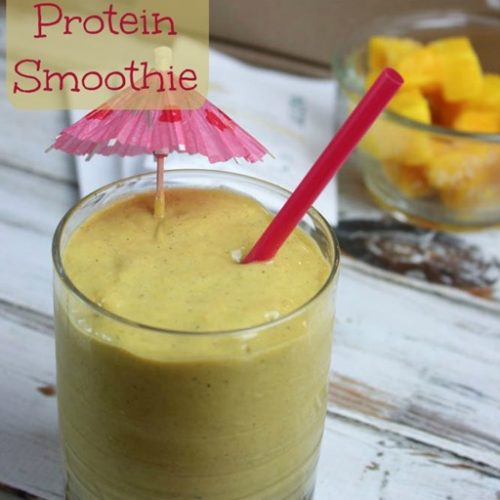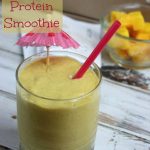 Mango Protein Smoothie
This mango protein smoothie tastes like the tropics. It is the perfect recovery drink or breakfast replacement. It is packed with healthy protein using Aloha Premium Protein Powder.
Ingredients
1 ½

cup

frozen mango chunks

1

package vanilla Aloha Premium Protein Powder

¼

cup

low-fat yogurt

¾

cup

your favorite milk or milk substitute

5

stevia drops
Instructions
Put all ingredients in a blender and puree until smooth. This make a thick and creamy drink that is perfect through a straw.
Notes
To make vegan use milk substitute and add extra milk substitute instead of the yogurt.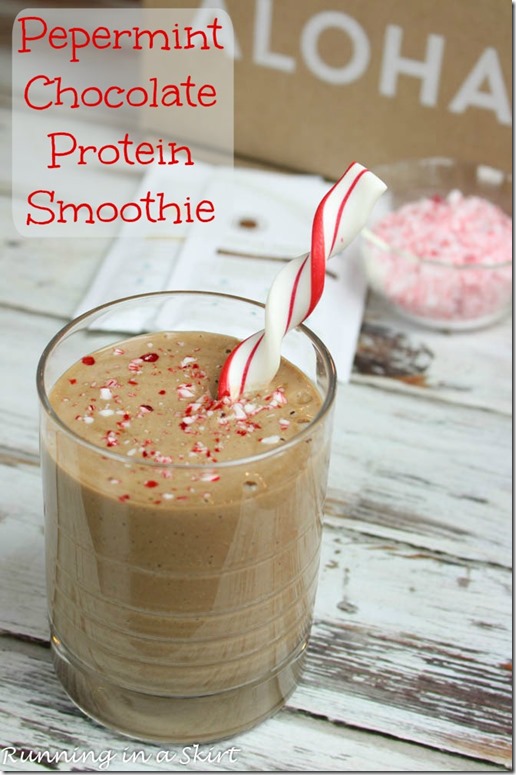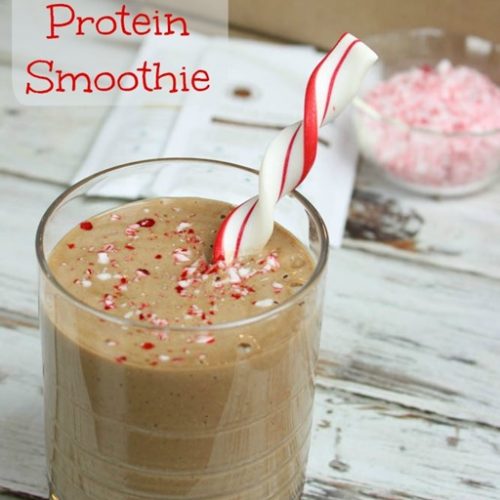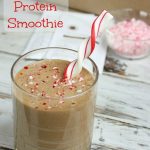 Pepermint Chocolate Protein Smoothie
This Peppermint Chocolate Protein smoothie is festive and healthy! It is the perfect post-workout recovery drink or meal substitute. Using high quality Aloha Premium Protein Powder keeps the drink healthy and natural.
Ingredients
1

large frozen banana

,

thawed for 2 minutes and broken into pieces.

1

packet chocolate Aloha Premium Protein Powder

½

cup

milk or milk substitute

¾

cup

low-fat vanilla yogurt

2

drops peppermint extract
Instructions
Put all the ingredients in a blender and mix until smooth.
Notes
To make more icy, add a handful of ice cubes.[fusion_builder_container hundred_percent="yes" overflow="visible"][fusion_builder_row][fusion_builder_column type="1_1" background_position="left top" background_color="" border_size="" border_color="" border_style="solid" spacing="yes" background_image="" background_repeat="no-repeat" padding="" margin_top="0px" margin_bottom="0px" class="" id="" animation_type="" animation_speed="0.3" animation_direction="left" hide_on_mobile="no" center_content="no" min_height="none"]
To make vegan substitute the milk substitute for the yogurt. Use the ice to get the desired texture.
Trying Aloha Premium Protein Powder is easier than ever! While supplies last, you can sign up for a free trial HERE. Aloha will send you a sample pack to try. If you don't like it, you can cancel with no strings attached within 14 days. If you do like it (I know you will!) you will be enrolled in their monthly subscription service.
It is a great way to try this excellent product out for free.
Aloha Facebook: https://www.facebook.com/aloha
Your turn!
How many miles can you run before you need to refuel?
Have you ever tried a protein smoothie?