Bring on the warm weather with these mouthwatering, easy summer salads. Make them year-round to bring a little summer fun to the table regardless of the season.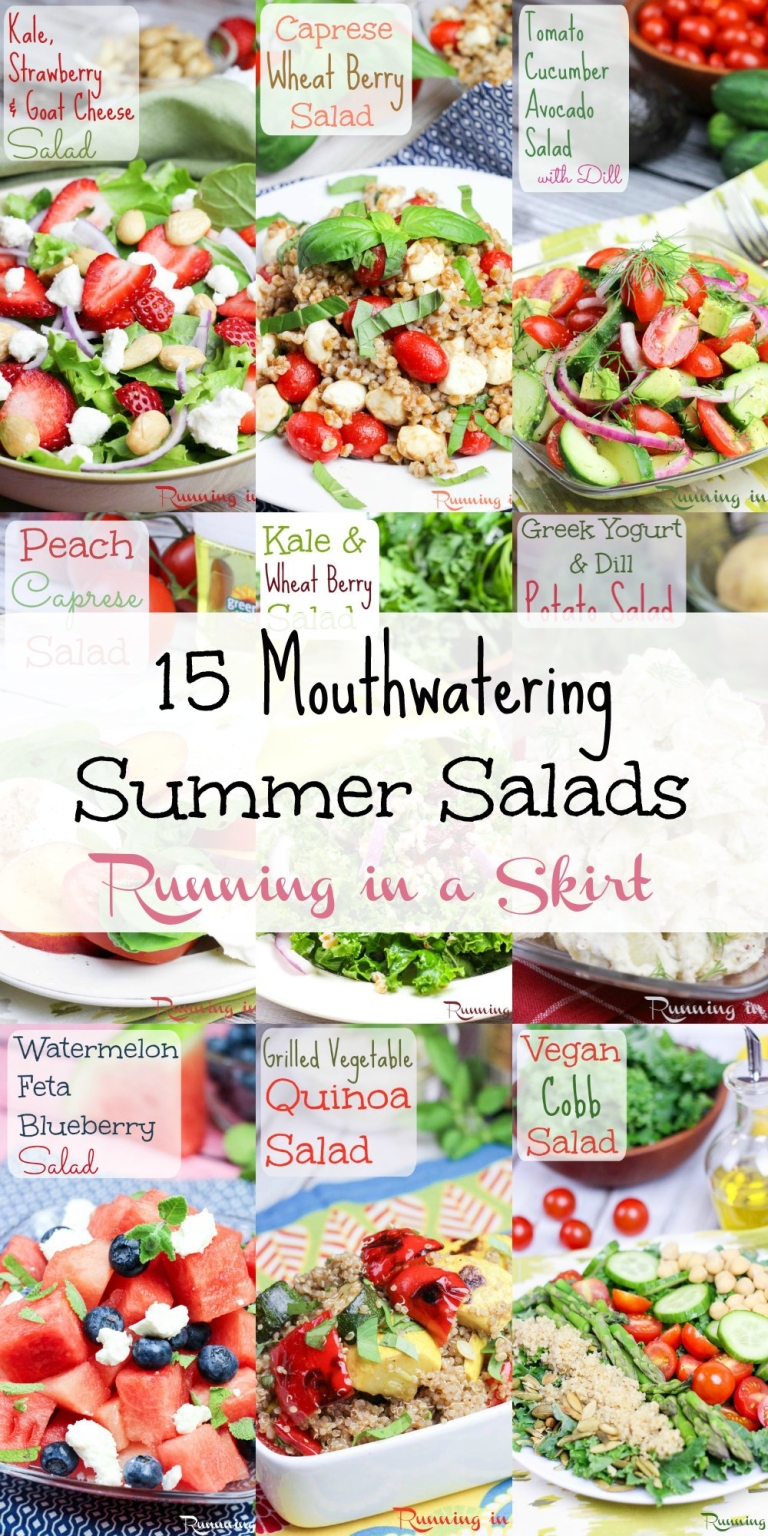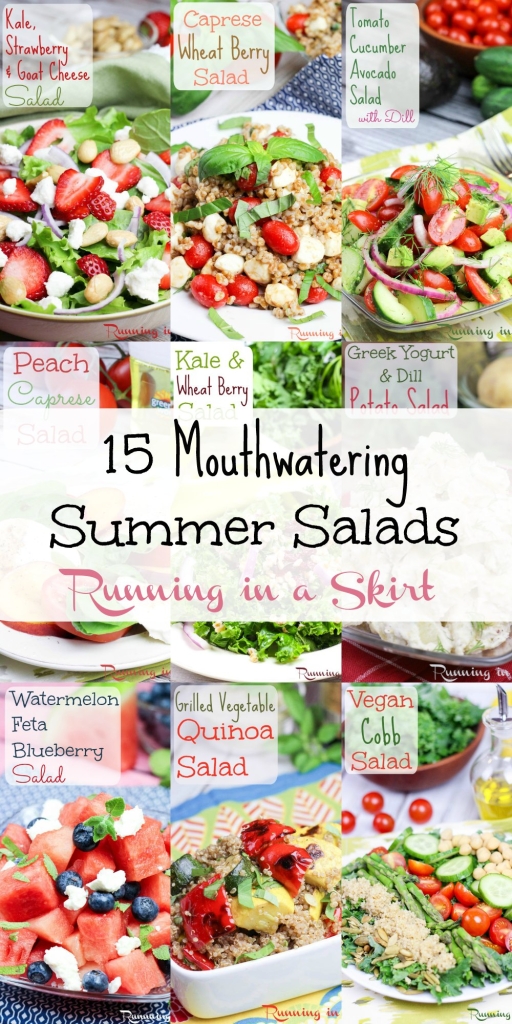 Hi happy, healthy people!
This summer I'm planning on embracing the season to the fullest! Now that we are past last weekend's cold snap, I'm longing to eat dinner outside on the patio. I'll be the one enjoying mouthwatering salads that require little to no actual cooking.
Since we are so close, I thought I'd share a roundup of some delicious spring and summer salads. These are some of my favorites when the weather starts to warm! These are great recipes because they are all CLEAN and don't have bottled salad dressing. But don't be intimidated by that, they all use simple ingredients I keep in my pantry all the time.
Don't mind if I start counting down the days until I can wear flips flops again. 🙂
Mouthwatering Summer Salads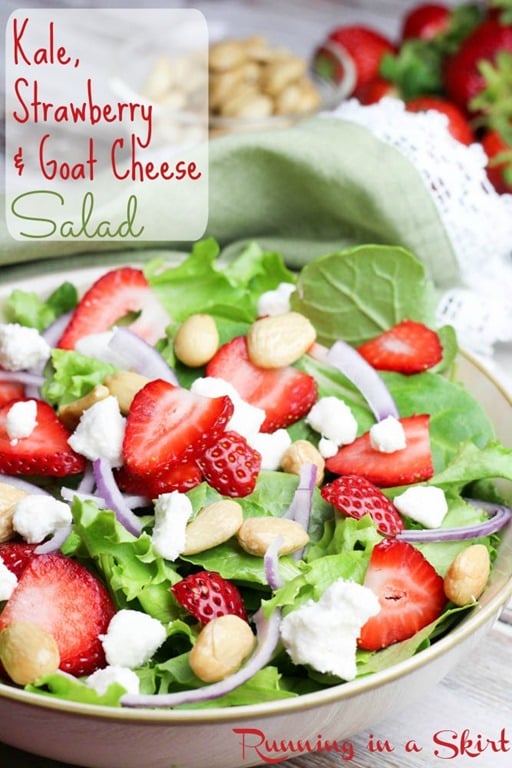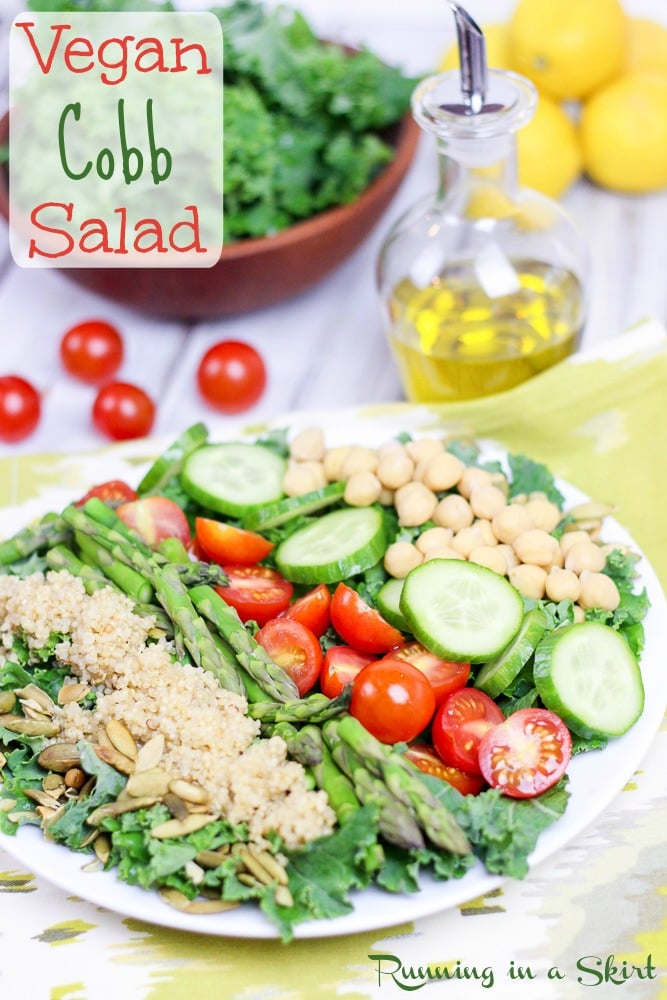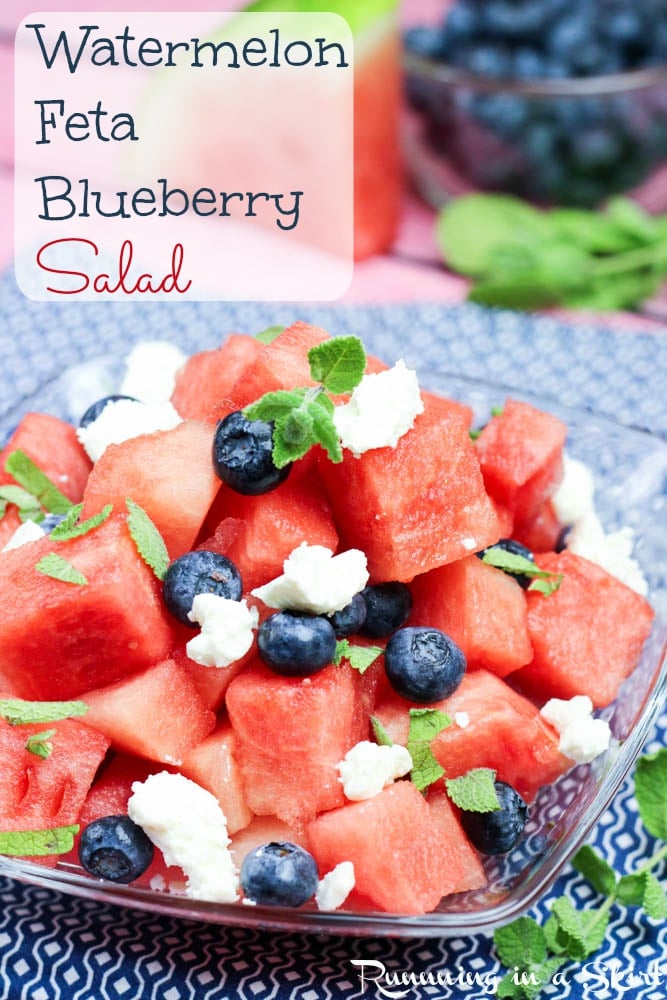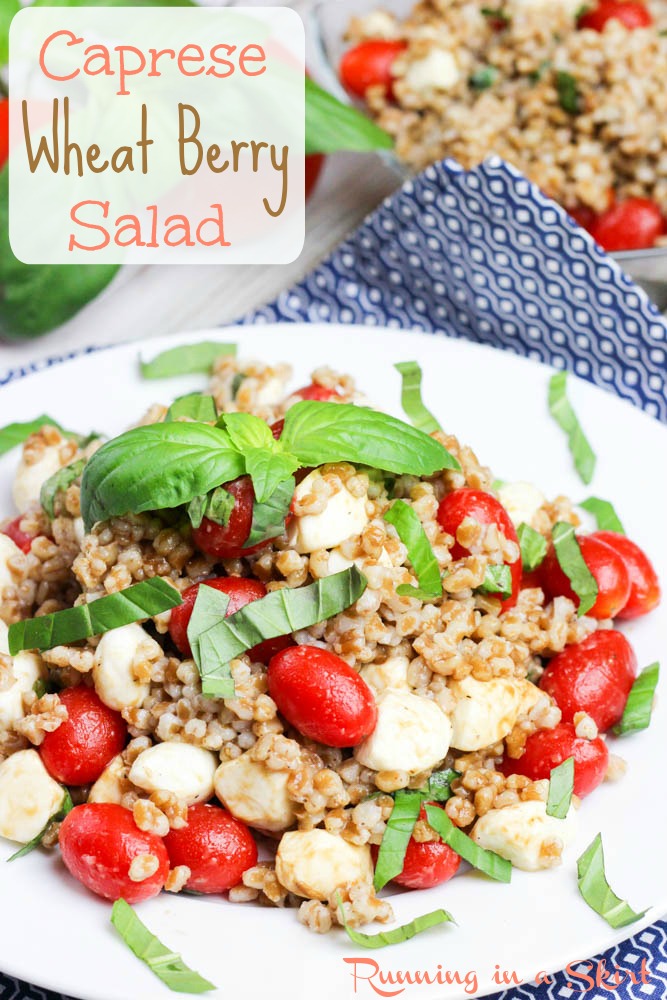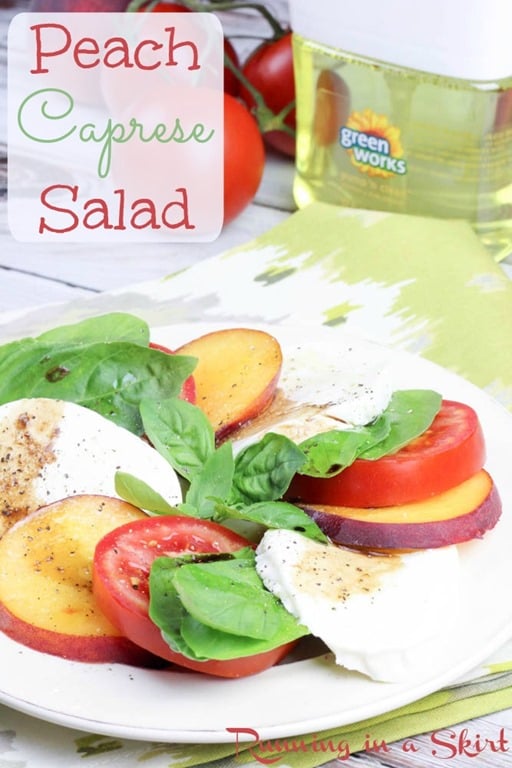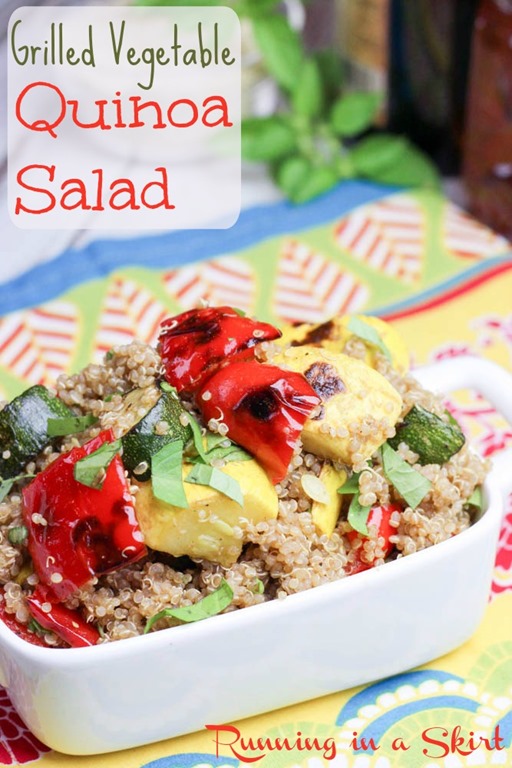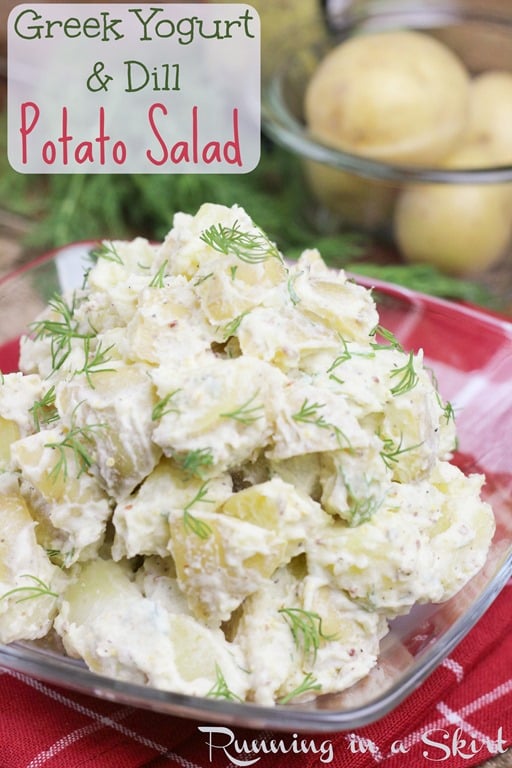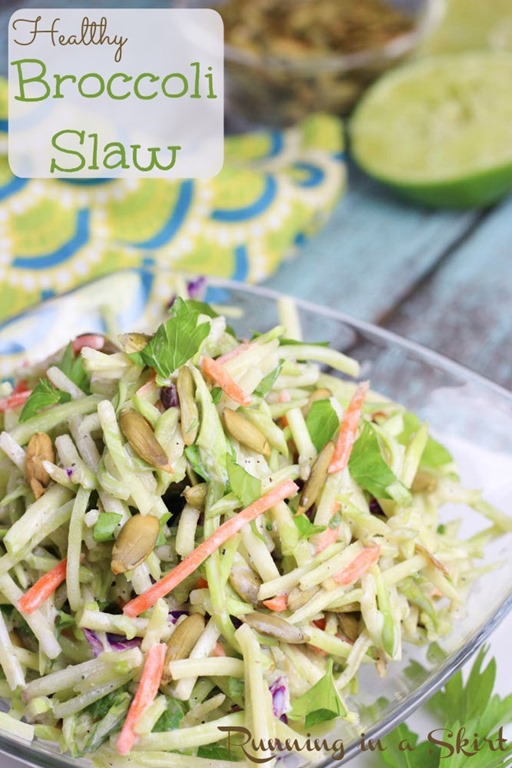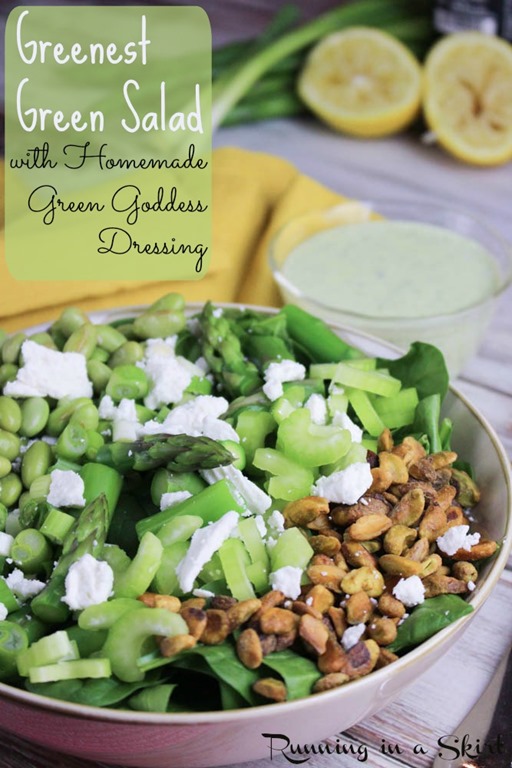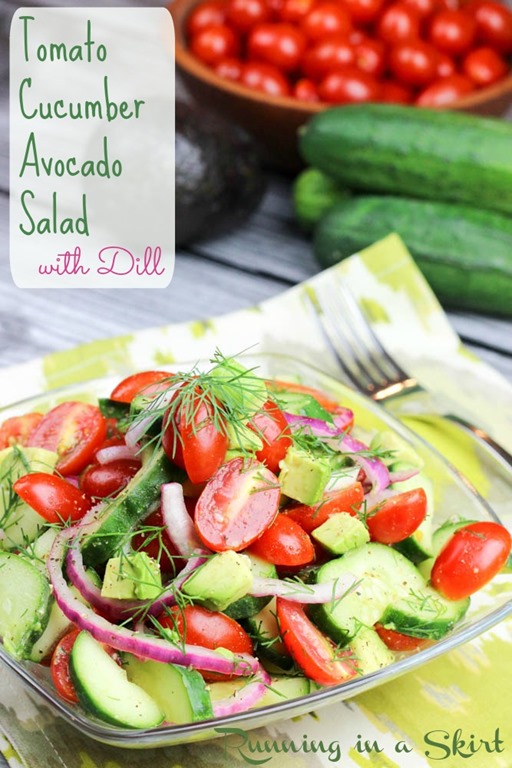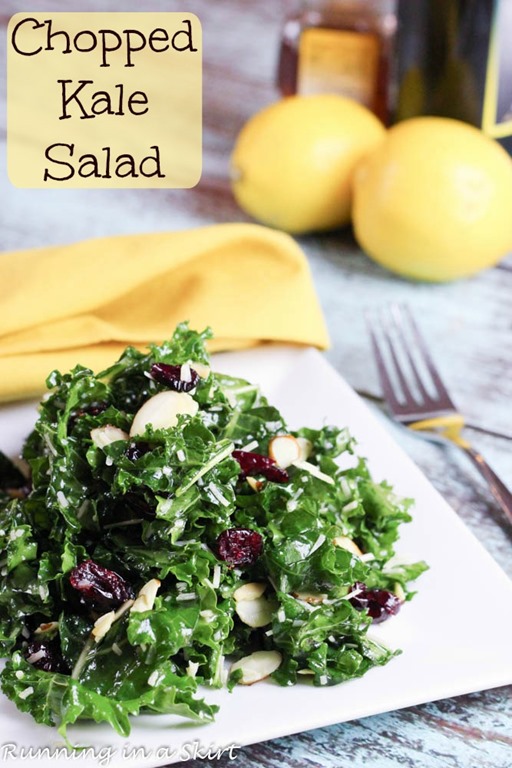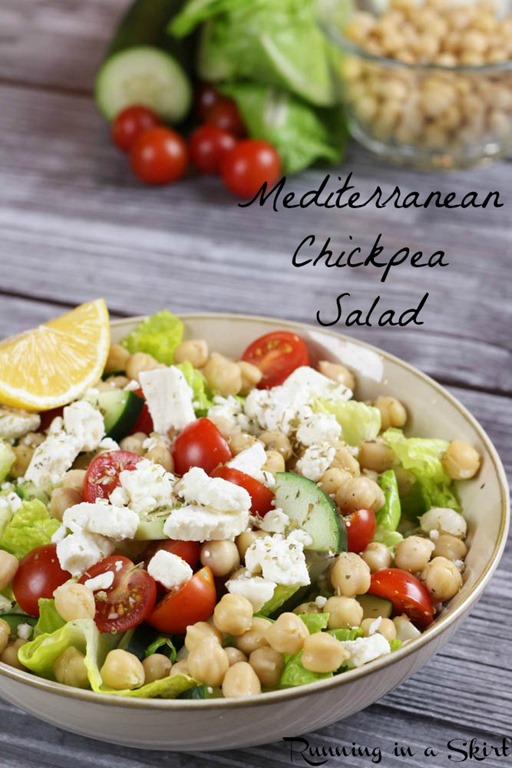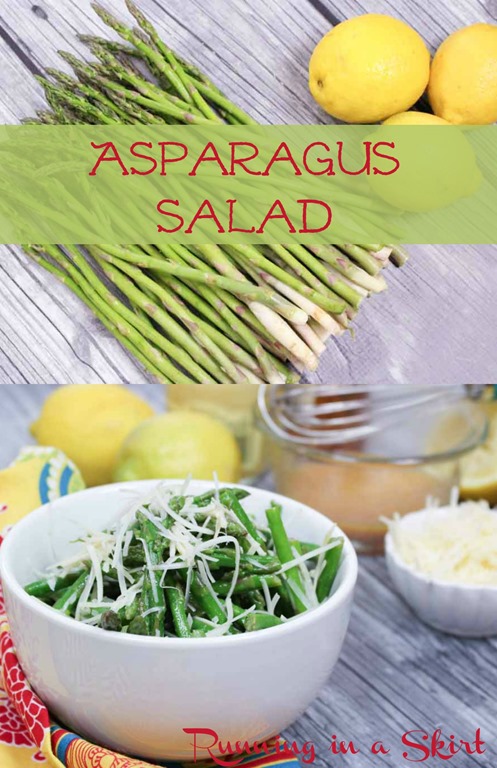 So, that's actually 16... but I couldn't resist. Enjoy!
Like this roundup? Here's another pin option for you! I'd love it if you could add this or the one above to your favorite Pinterest board. Thank you.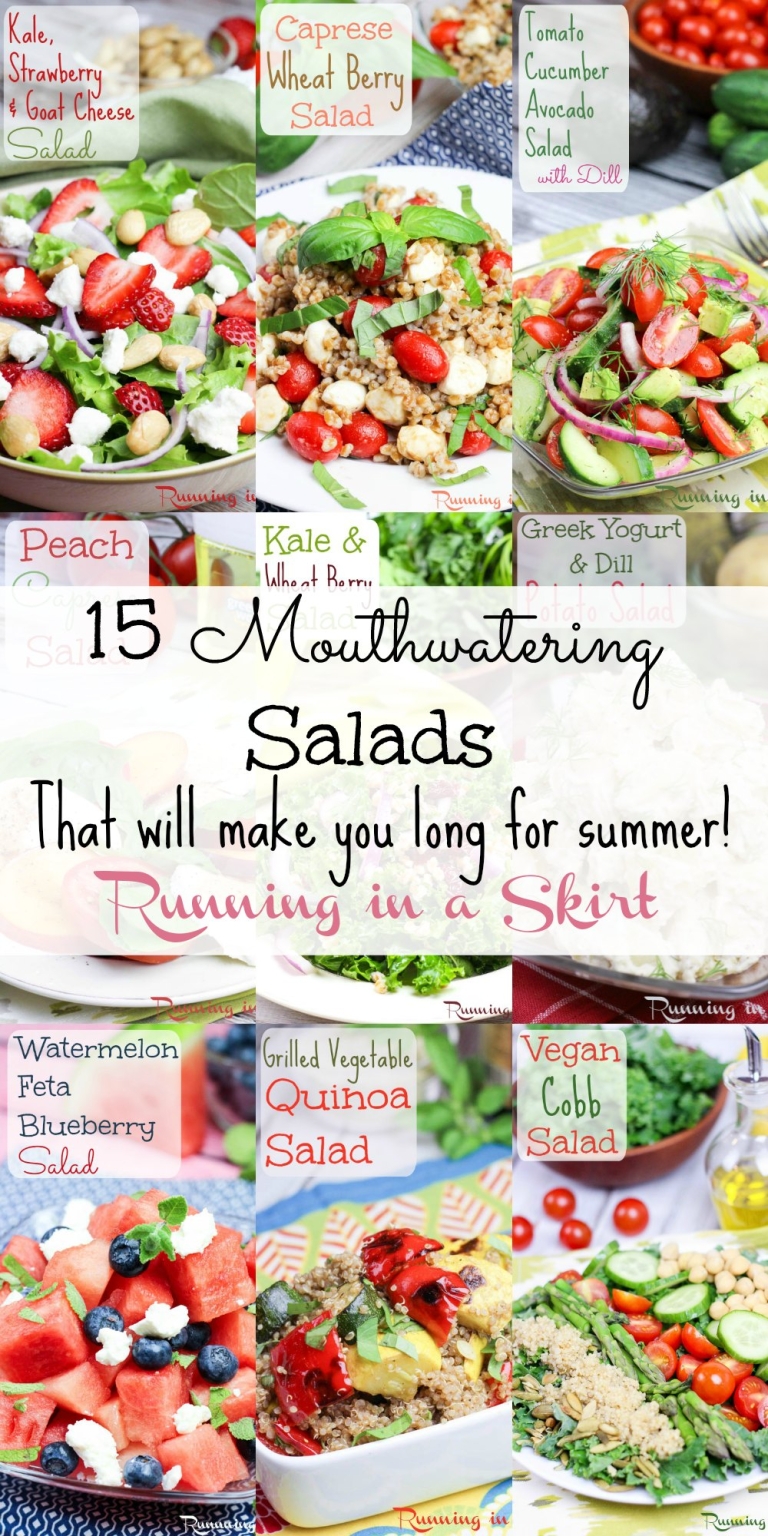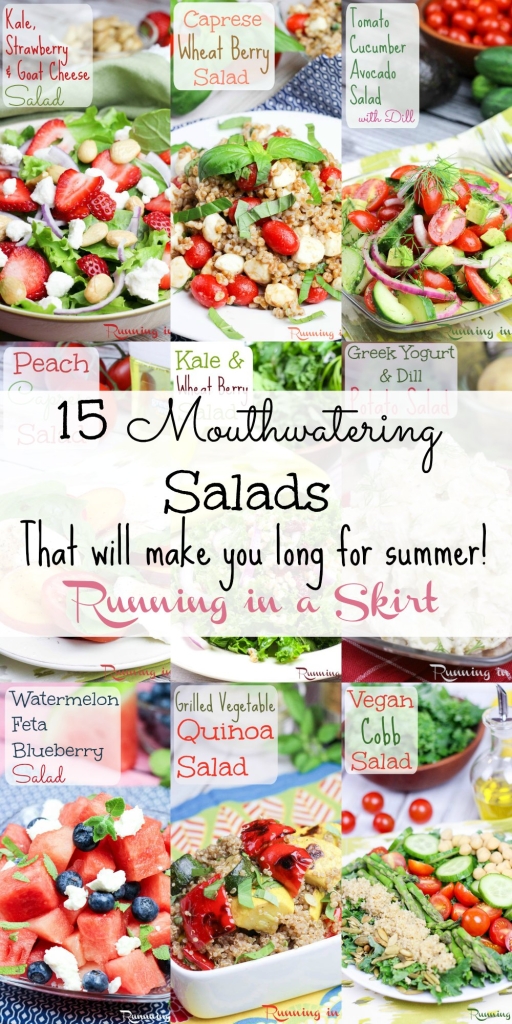 Thanks for stopping by today! Come back tomorrow for a Mother's Day themed giveaway. You can win an amazing gift basket put together by several Asheville bloggers.
I'm linking up with: Meatless Monday with Sarah and Deborah, Meatless Monday with Annmarie, Delicious Dish Tuesday, What's Cookin' Wednesday, Full Plate Thursday with Miz Helen, FoodFriDIY, Foodie Friday, Wild Workout Wednesday and the Weekend Potluck. Thanks so much ladies for the link up parties!
Your turn!
What is your favorite part about summer?