*Below is the 7th of of 10 Crock Pot recipes I am trying in January and February as part of the Peanut Butter Fingers Blog Crock Pot Challenge*
Today is a big day in the running world. It's Chicago Marathon registration day!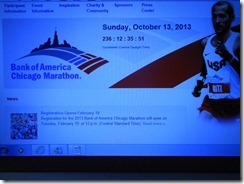 This time last year I anxiously clicked the confirm box to register for the most intimidating, challenging and exciting thing I've ever done. You have to sign up now to run the October race and it historically sells out in days. Is anyone in?
I'm obviously not in any position to sign up for another marathon today, but HERE is the review of my Chicago Marathon race last year. Remember the 16 Mile, 18 Mile and 20 Mile training runs too? From the months of training to race day, it is an experience that I will never forget.
Do you know what else I will not forget anytime soon? How awesome my homemade Chunky Clam Chowder (CHOW-DA) turned out in the Crock Pot. This is a yummy recipe and I think you will want to try it at home. It's chock full of veggies, clams and deliciousness. Plus it's really easy and puts canned soup to shame.
HERE is in inspiration for my recipe from Diabetic Living Online.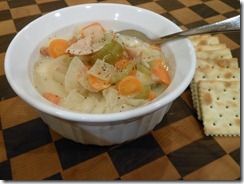 Chunky Crock Pot Clam Chowder
Ingredients: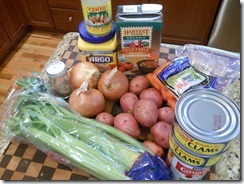 6 red skinned new potatoes- chopped in ½ inch chunks
3 celery stalks- sliced
2 onions – chopped
15-20 baby carrots – sliced
8 oz bottle clam juice (I found this near pasta in grocery store- go figure?…)
1 22 oz box of vegetarian broth
2 teaspoon thyme
Pepper to taste
---------------------------
2 or 3 6 ½ oz cans chopped clams- drained
1 12oz can low fat evaporated milk
3 tablespoons corn starch
4 tablespoons white wine (optional)
Directions:
1. Add the cut veggies to the Crock Pot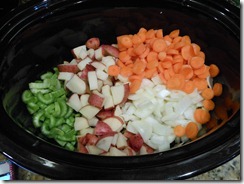 2. Cover with the rest of the ingredients above the dotted line (Clam juice, broth, thyme & pepper.) Cook on high 4-5 hours or low 8-10 hours. Make sure all your veggies are soft!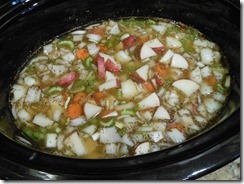 3. Mix the corn starch with the evaporated milk.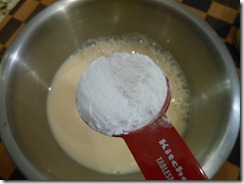 4. Add the milk mixture, clams and wine to the Crock Pot. Cook on high for an additional 30-60 minutes.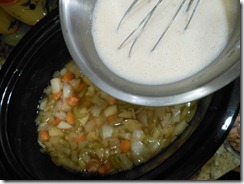 5. Enjoy a DELISH homemade soup!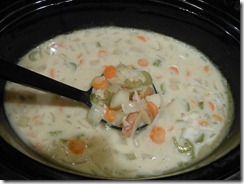 Is this making anyone else think of a trip to the coast?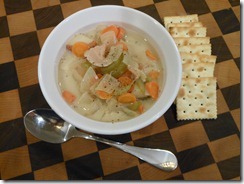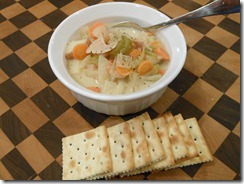 Do you like the fancy placement of the crackers? I've been trying to work on my food photography.

Crackers go great with CHOW-DA.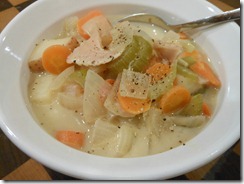 This looks so good I think I'm ready for some leftovers! ENJOY![/fusion_builder_column][/fusion_builder_row][/fusion_builder_container]