Want to eat better this season? Add these eight vegetarian and pescatarian healthy spring meals to your routine!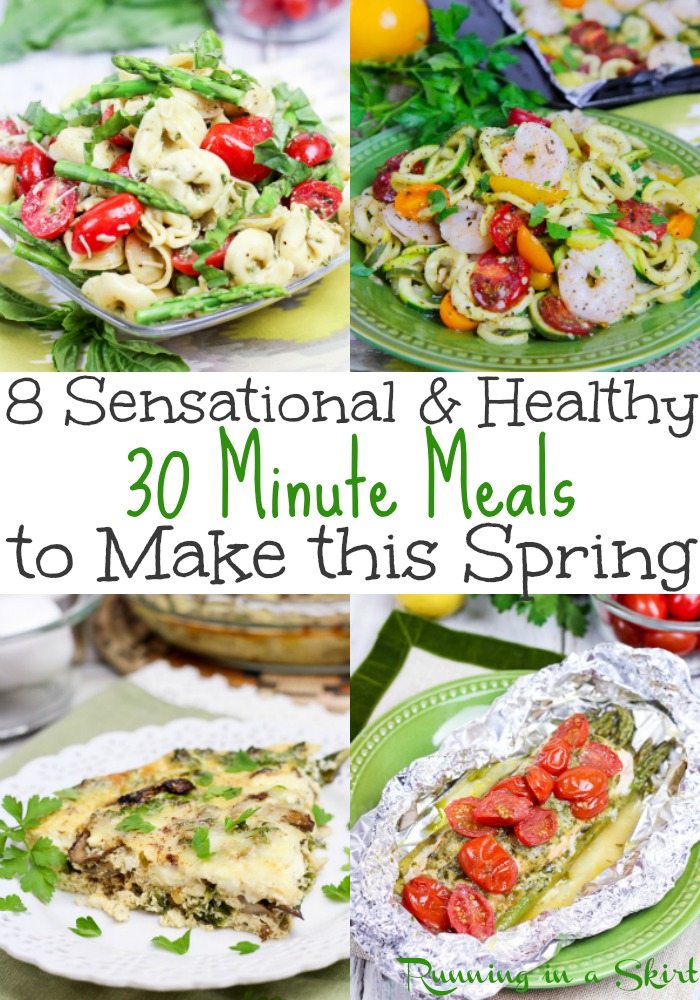 Hello! Hello!
The weather for the first week of spring has officially been all over the place. Like most of the country we started with snow and then moved onto wind and rain! Even with the wonky start to the season I've already been moving past comfort food to lighter options for spring. Even if the weather isn't matching the calendar, my food can and with these healthy spring meals yours can too!
Spring food to me means plenty of green including lots of spring asparagus. It also means a return of more fresh vegetables fresh vegetables packaged in generally lighter meals that are easy and fast to enjoy! There should be a certain brightness to spring food in my opinion. I went through the Running in a Skirt archives to find eight of my favorite healthy spring meals that I'll be making this season and I hope you will too! They are all either vegetarian or pescatarian, are made with easy to find ingredients AND take less than 30 minutes to make! What else do you want in a meal? 🙂 Pin
Happy cooking!
8 Healthy Spring Meals
The Quiche only takes a minute to prepare before you toss it into the oven to bake! It's filled with kale, rich mushrooms and salty feta. My version is crustless which makes this dish low carb too. If you don't like kale you can sub spinach.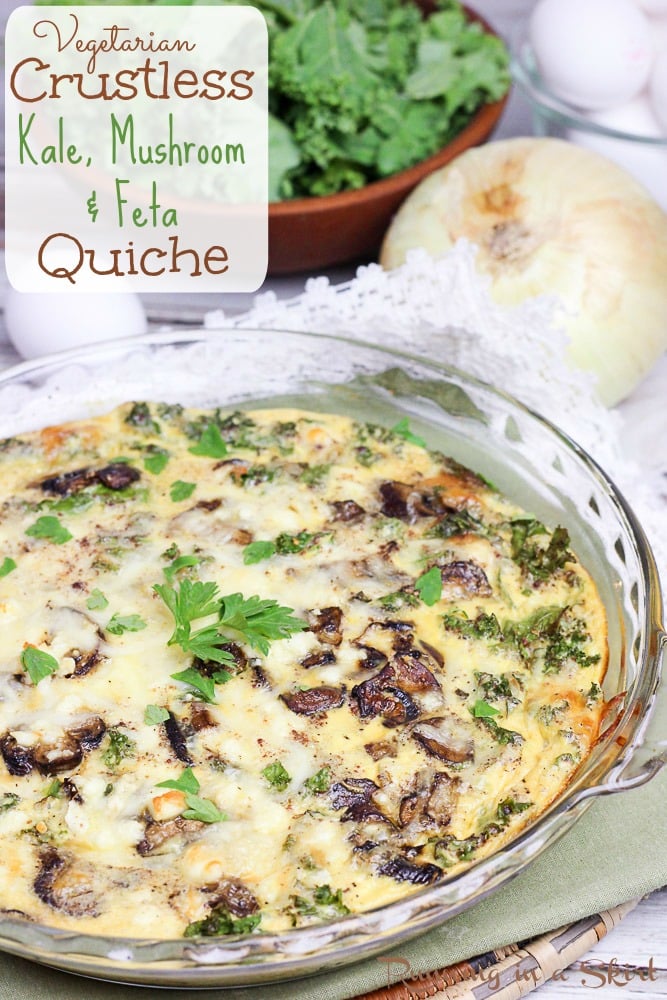 This EASY and fast meal uses gorgeous spring asparagus for a healthy spring meal! I love keeping frozen tortellini in the fridge for meals when I don't have time to do anything else. I healthify it by adding lots of veggies.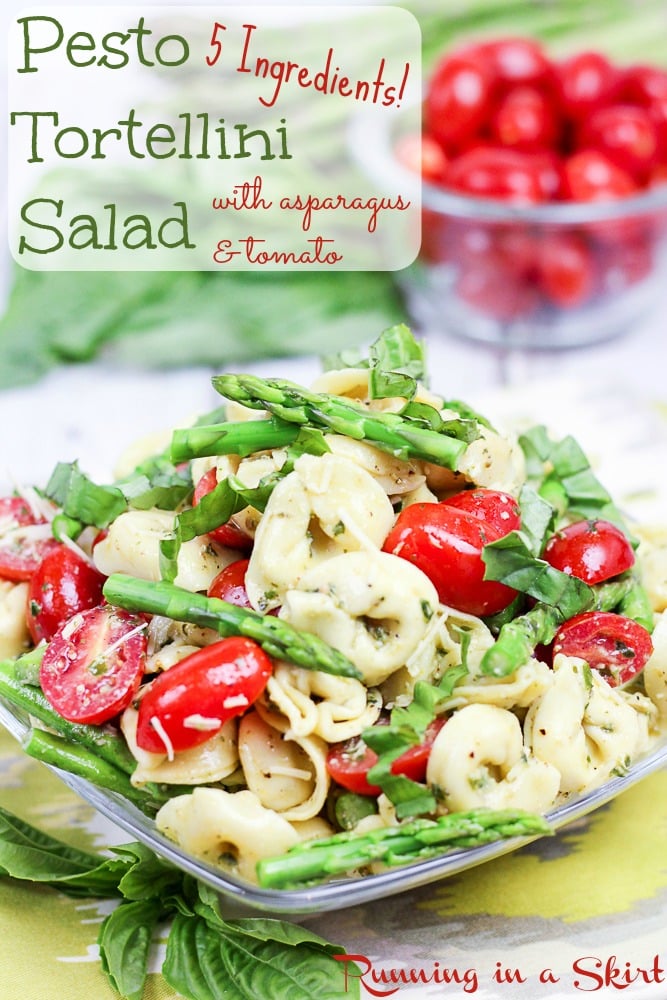 5 Ingredient Easy & Healthy Egg Salad
Wondering what to make with all those hard-boiled Easter eggs? Try my 5 egg salad that is totally mayo-free! Serve this on a sandwich or with crackers to dip. It would also taste great beside my Kale Strawberry & Goat Cheese Salad.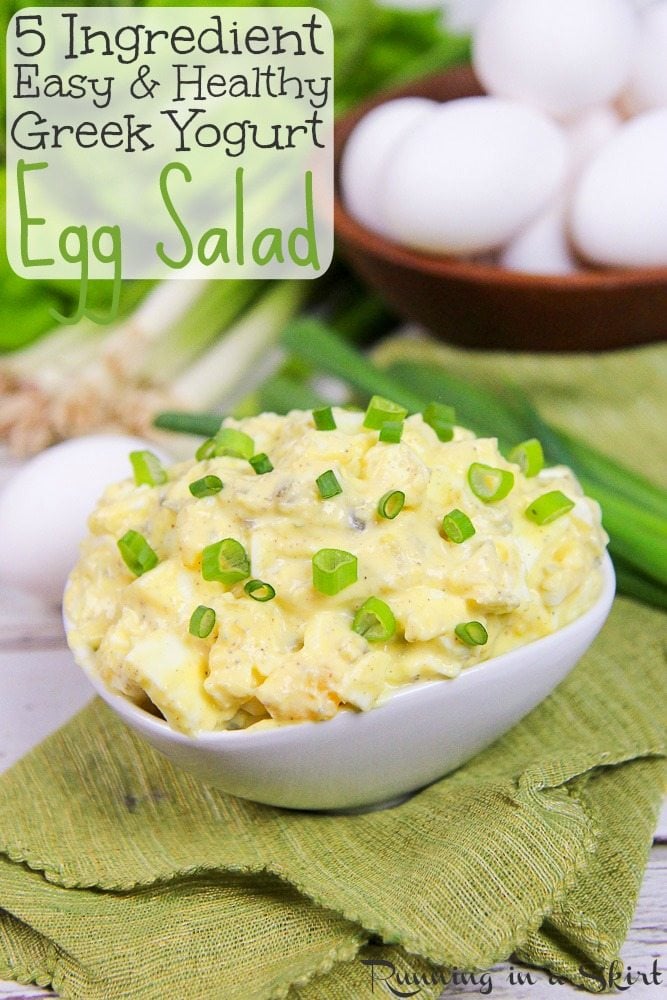 I'm wild for more asparagus in this easy Vegan Cobb Salad! It's hearty and protein packed with chickpeas and quinoa. If you aren't exclusively vegan it also tastes amazing with sharp white cheddar squares.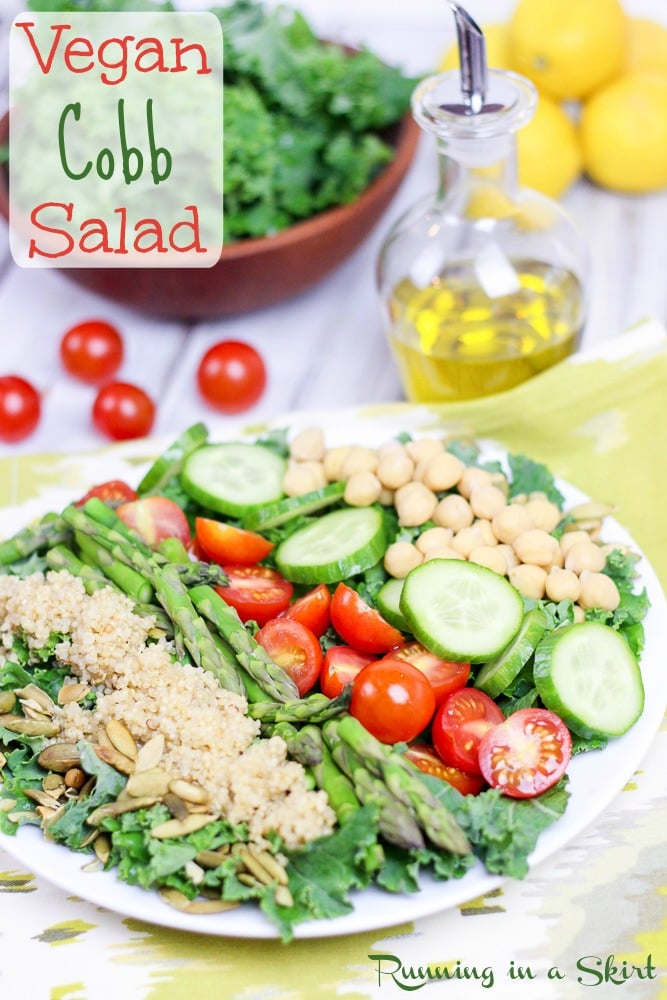 Look no further for an easy salmon dinner with no clean up You stack your veggies and fish in a foil packet and roast these in the oven for a super simple meal. Once warmer weather hits you can also grill these packets!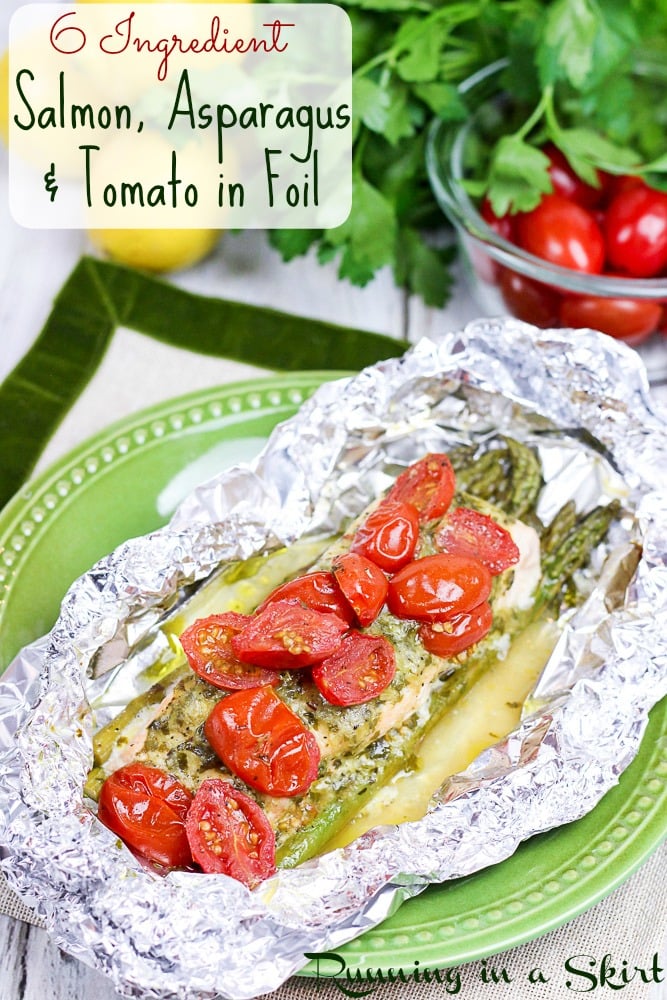 This simple pasta dish brings the best of winter comfort food and spring veggies together!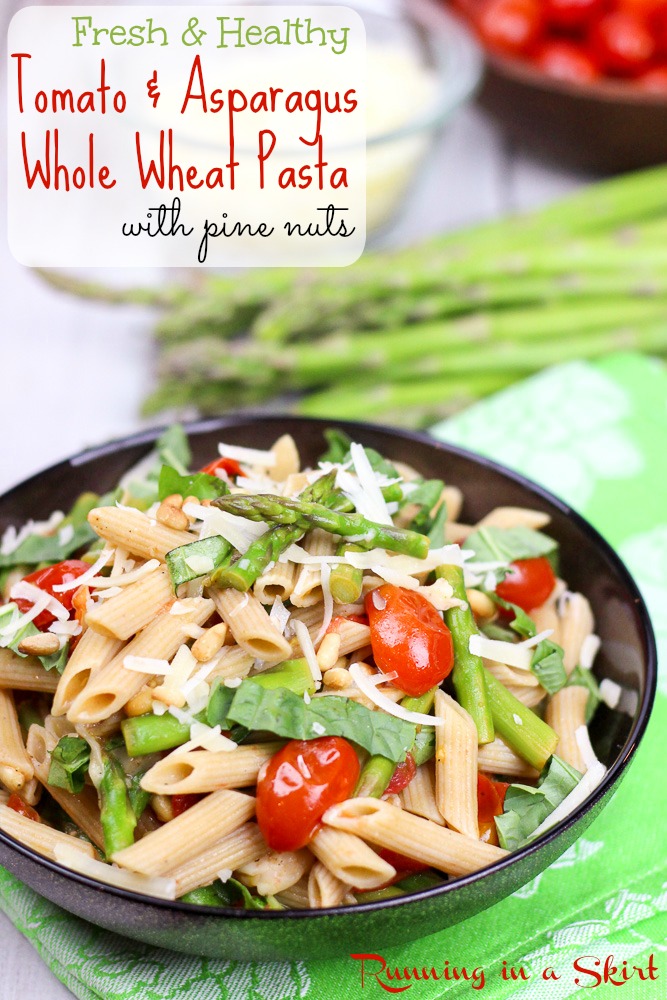 This crazy easy meal is also only 6 ingredients! It also is gluten-free, low carb and paleo friendly.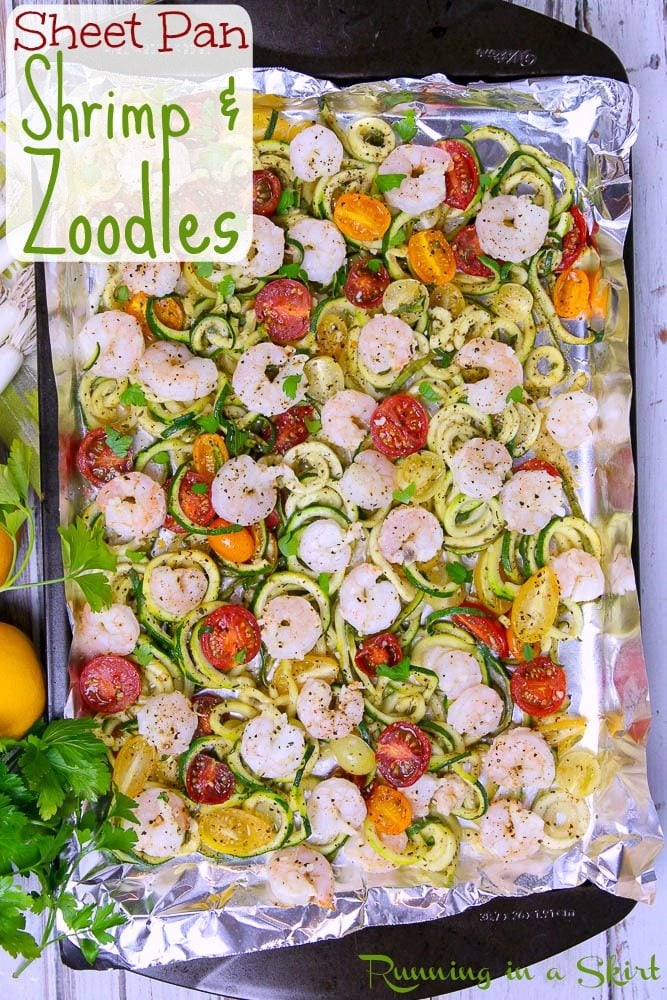 This bright and healthy quinoa salad tastes amazing. You've got to try it... and yes... that's FETA!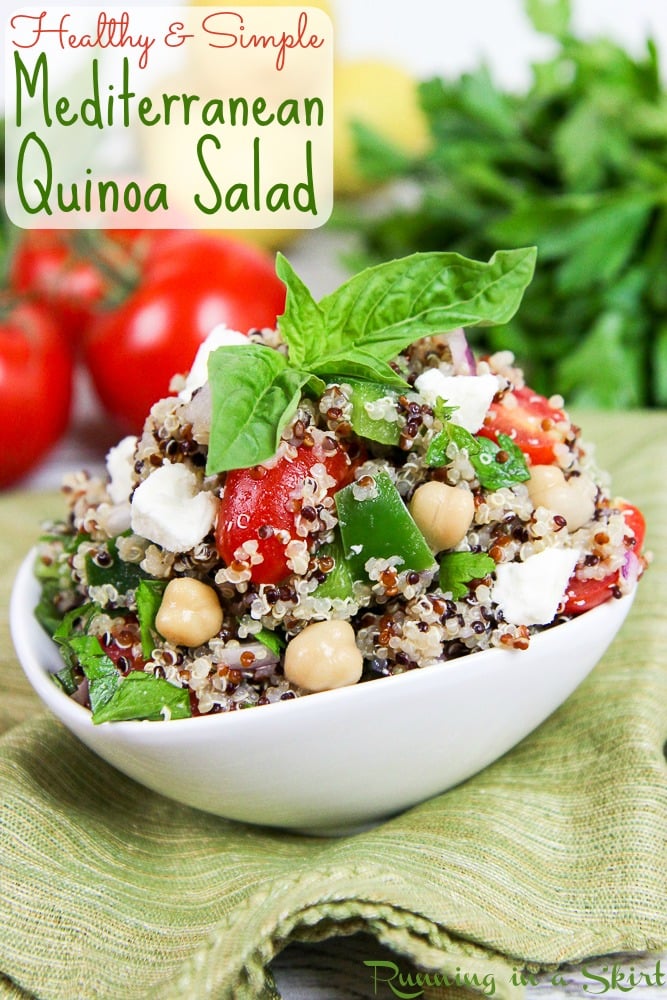 Like these healthy spring meals? Pin this to your favorite Pinterest board!


Want to have a healthy spring?
Your turn!
What's your favorite spring meal?