Dinner made simple! You'll love this Mediterranean Quinoa Salad recipe!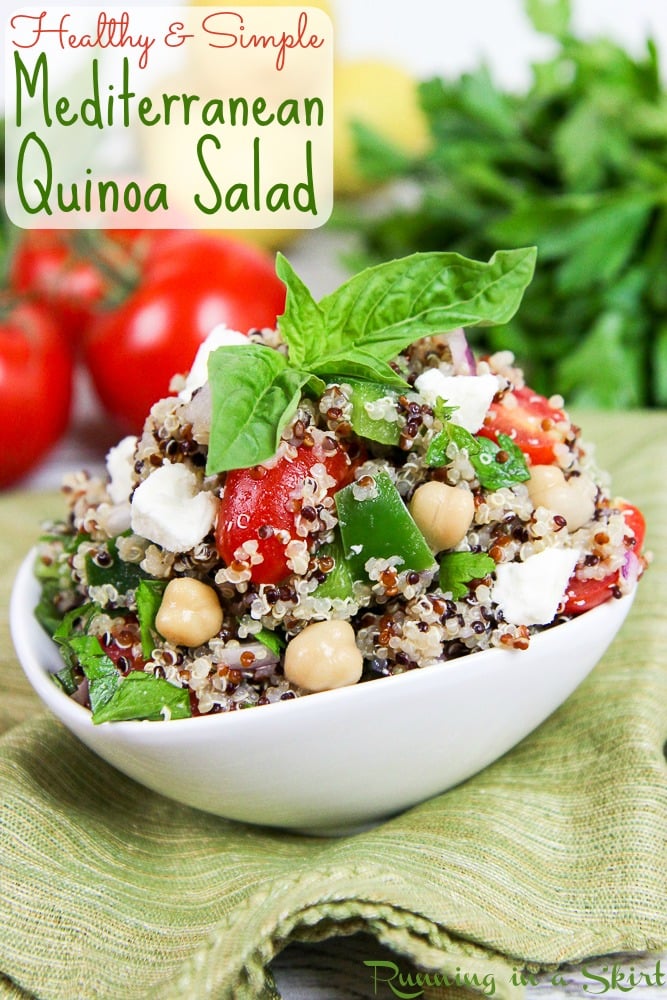 Hi friends!
So this Mediterranean Quinoa Salad recipe comes with a little dinner story...
When I first discovered quinoa about the time I started this blog it could be really pricey in the stores. One day I found a giant bag at Sam's Club and was so excited. I started cooking it every few days in a million different ways and basically thought I was a healthy living cooking genius. It was all quinoa, all the time in the Wunderhood. No joke. 🙂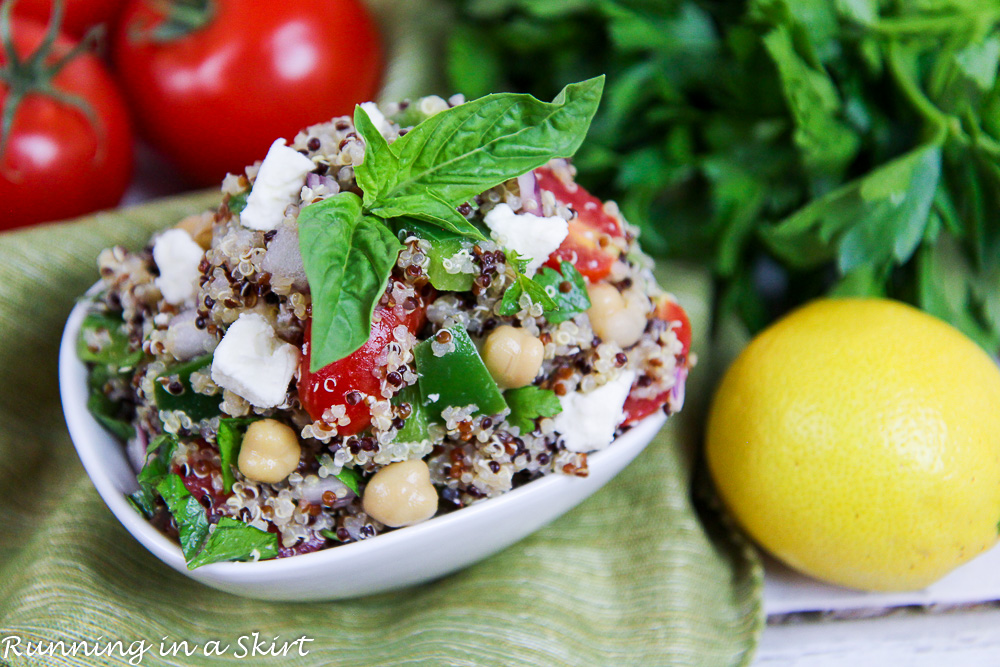 WELL... turns out too much of a good thing was WELL too much for the Hubs. I burnt him out on it and he proclaimed one day that he didn't like quinoa anymore. My inner chef died just a little that day. Apparently a Sam's size bag of a super health food might be a little too much for my meat loving husband to handle.
So we took a break from quinoa for awhile. I discovered things like farro and wheat berries. It forced me to find some new things and get creative. The Hubs is a good sport and eats it all. He enjoys and happily eats my vegetarian food so I try not to push my luck with the one thing he's said he's not a fan of.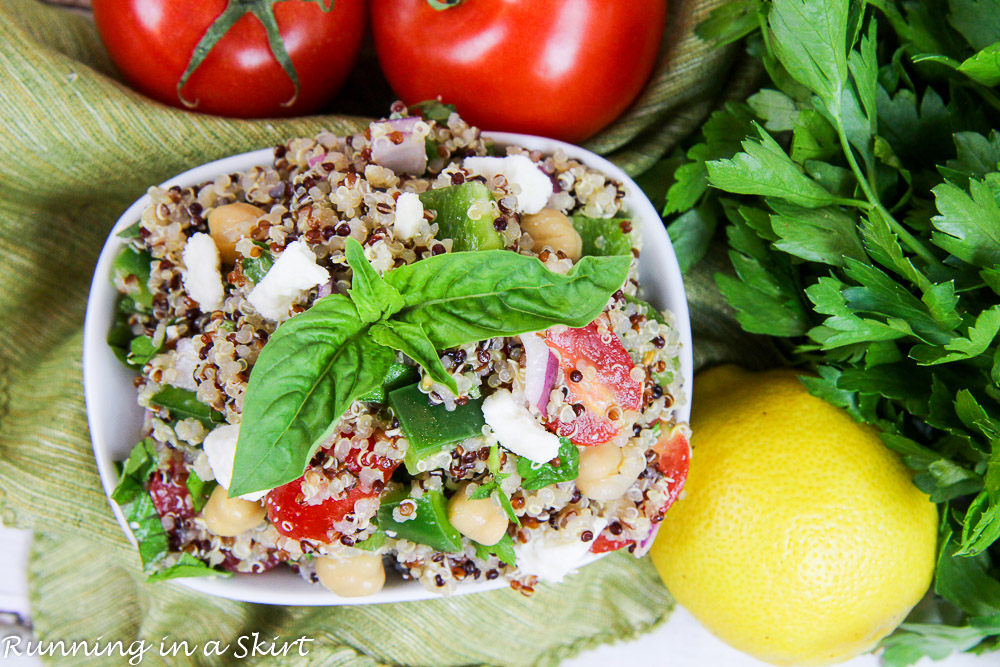 So the other day when I went to re-make this old blog recipe I warned him that dinner might not be his favorite, but asked him if he could suck it up just for the night because I wasn't making another meal. I would normally have just saved this for myself to eat for lunch, but I didn't have time that day to do that.
I was secretly thinking... come on... you've got to like this! My Mediterranean Quinoa Salad recipe is just so darn pretty and it's been ohhh so long since Quinoa-gate 2013.
So my sweet husband came home and happily ate my Mediterranean Quinoa Salad recipe without a single look or complaint. He's a good, good man.
After eating he said... "OK, so this is good but don't tell anyone I said that.... ok?"
BAHHHHHH!!!!!
I tried to play it cool, but knew I'd have to share this little saga with you. It'll be our little secret... ok!?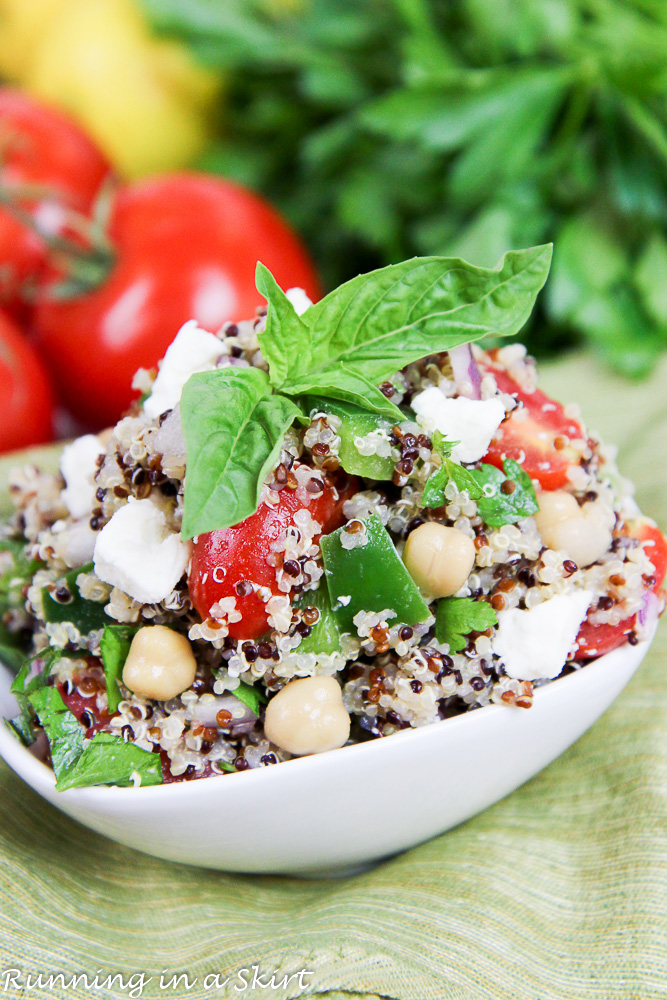 So moral of the story is my Mediterranean Quinoa Salad recipe will make even quinoa-haters join the q-team. And because of that.... I think you should give it a try. As always, I'd love to hear what think!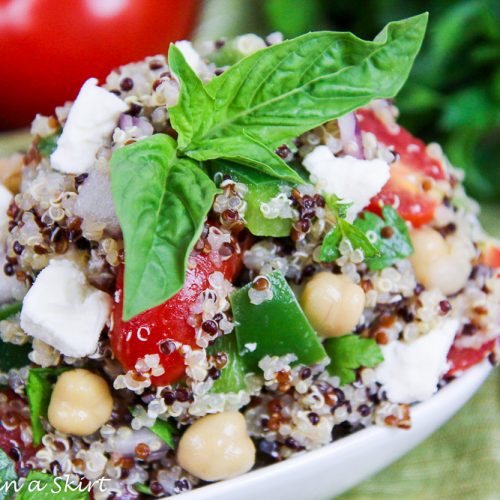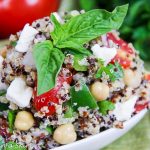 Mediterranean Quinoa Veggie Salad
A healthy quinoa dish that is great as a side dish or light vegetarian meal.
Ingredients
2

cups

vegetable broth or water

1

cups

quinoa

¼

cup

red onion

,

diced

½

cup

bell pepper

,

chopped

1

cup

cherry tomatoes

,

halved

½

cup

fresh herbs

,

chopped (basil, oregano and parsley are tasty!)

½

cup

garbanzo beans

,

if from a can, rinsed and drained

¼-1/2

cup

of my Homemade Red Wine Vinaigrette

optional: ½ cup feta cheese

,

additional lemon
Instructions
Cook the quinoa in the broth or water according to package instructions. One fluffed, put in the fridge to cool down.

Once cooled to at least room temperature, toss the rest of the ingredients into the quinoa! Add the smaller amount of dressing and add more until you like the taste! You might also want to add more salt and pepper at this point.

Serve room temperature or chilled. Stores in the fridge well!
Nutrition
Calories:
108
kcal
Carbohydrates:
19
g
Protein:
5
g
Fat:
2
g
Saturated Fat:
1
g
Polyunsaturated Fat:
1
g
Monounsaturated Fat:
1
g
Sodium:
14
mg
Potassium:
316
mg
Fiber:
4
g
Sugar:
4
g
Vitamin A:
1405
IU
Vitamin C:
43
mg
Calcium:
36
mg
Iron:
2
mg
Use my Homemade Red Wine Vinaigrette for this recipe!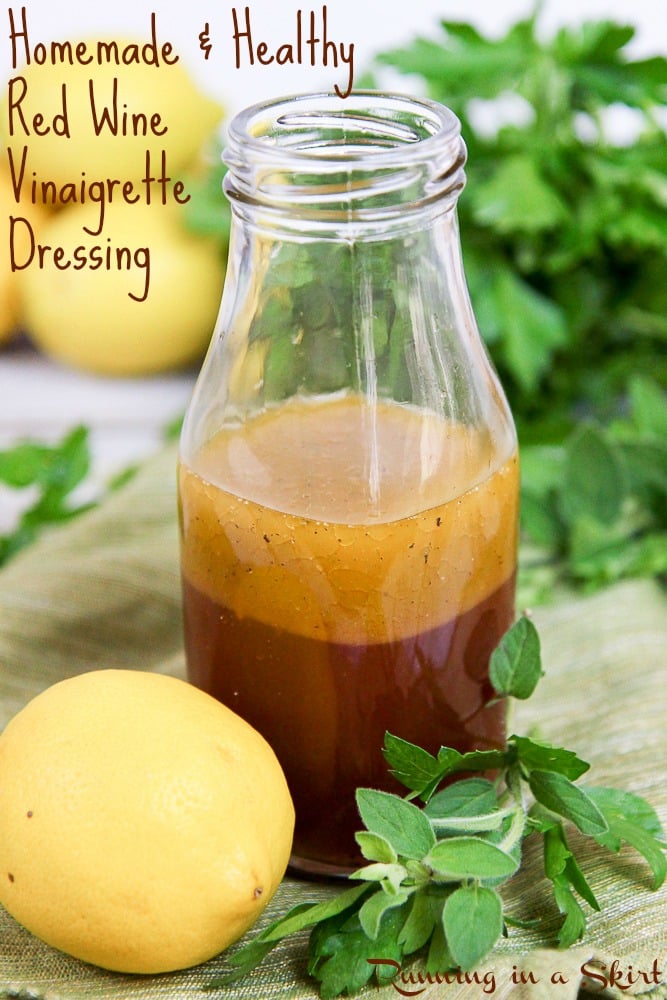 Like this Mediterranean Quinoa Salad recipe? Find it later by pinning this to your favorite Pinterest board! Thank you so much for the support.


Mediterranean Quinoa Salad Recipe
This is a 2013 Running in a Skir recipe that got a fancy makeover with new photos, text and recipe instructions in 2017! Here's what it looked like the first time. 🙂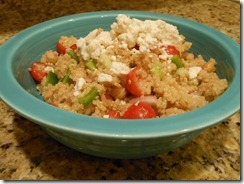 Thanks for stopping by today! Tomorrow I'm sharing a cute way to wear Lilly on a budget.
Your turn!
How has your week been going?