We are back from a lovely few days in Atlanta. The boys and I tagged along with the Hubs for a work trip and did fun big-city things, which was quite an adventure for my mountain, small-town boys.
I'm planning several more official travel posts in the next few weeks, but for now, I wanted to share some of my favorite photos from the trip.
The coolest part about the trip was we stayed at the hotel right on the Atlanta Braves stadium! It was where his work conference was located, and I'm so glad because look at this cool view! The boys loved watching the happenings in the stadium while we were there including a few games!
It was also really cool that we were on the Battery which had lots of restaurants and shops to explore. We took the boys out to dinner a few times, which was fun.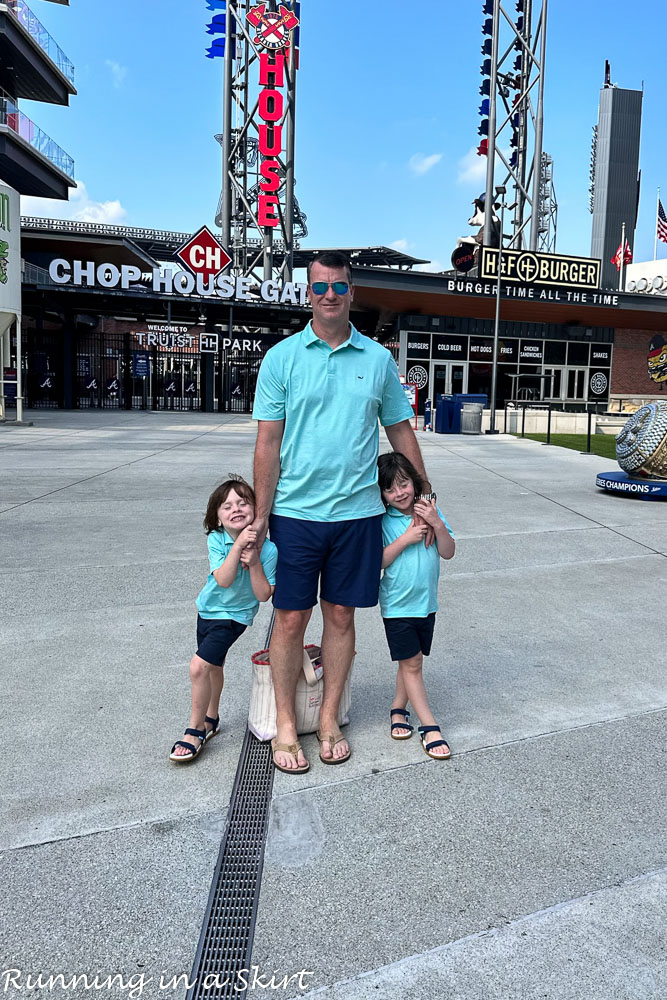 One of the nights there was an away game so they showed it on a huge screen and lots of kids were playing ball in a field, so the boys got to play along.
The Hubs played minor-league baseball when he was younger, so all of this felt especially important!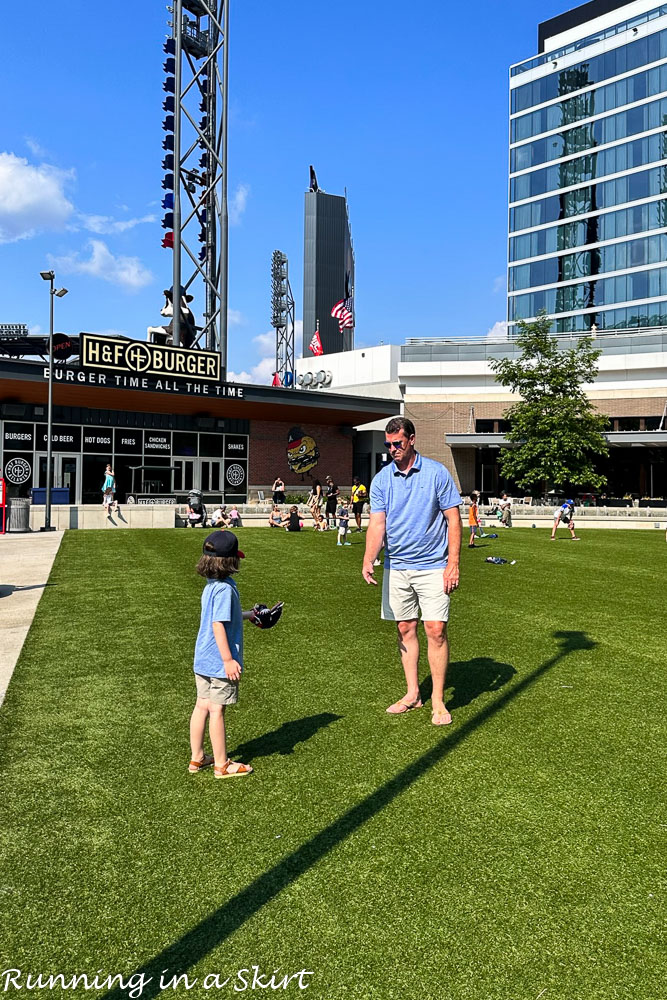 We also got to go to a Braves game one night!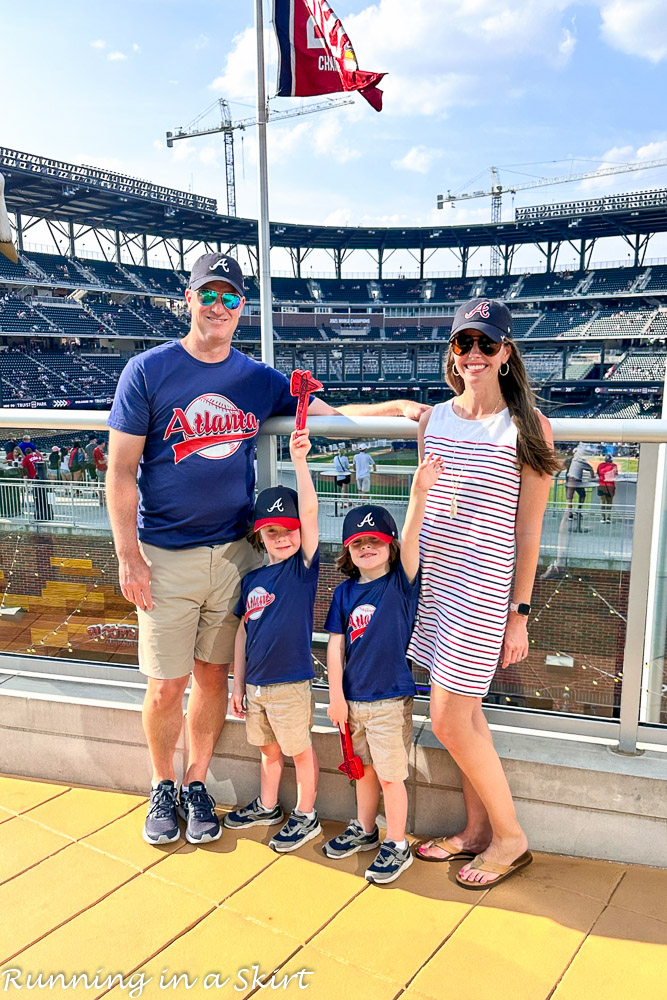 It was the first time the twins had done anything really big like that, and they did great! It was a lot of fun.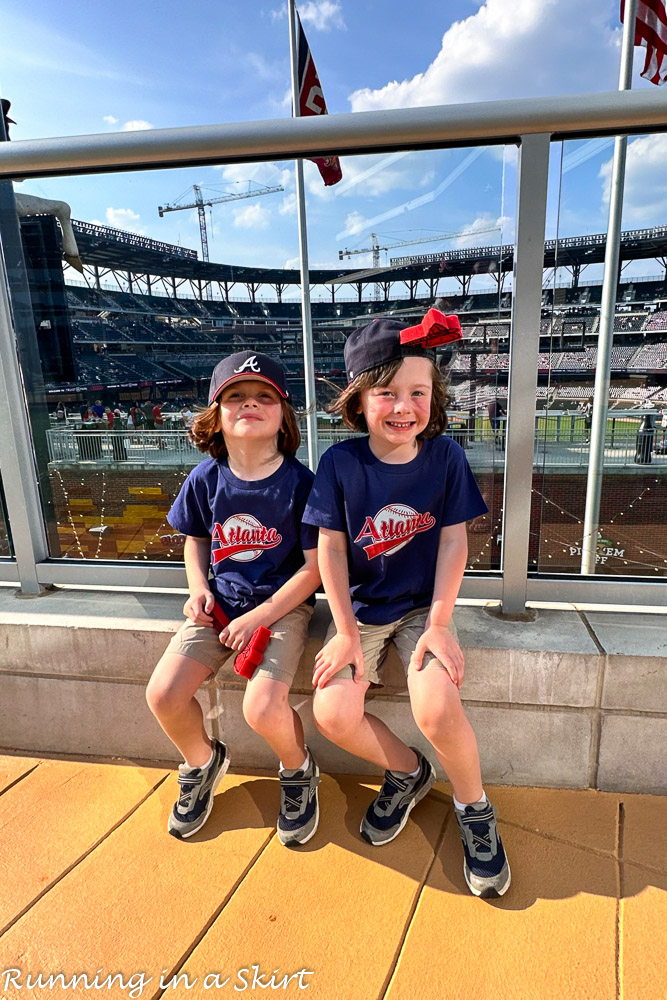 We had lots of snacks and lots of explaining how baseball works. 🙂
And we even got to meet the mascot! They were in awe of the whole experience.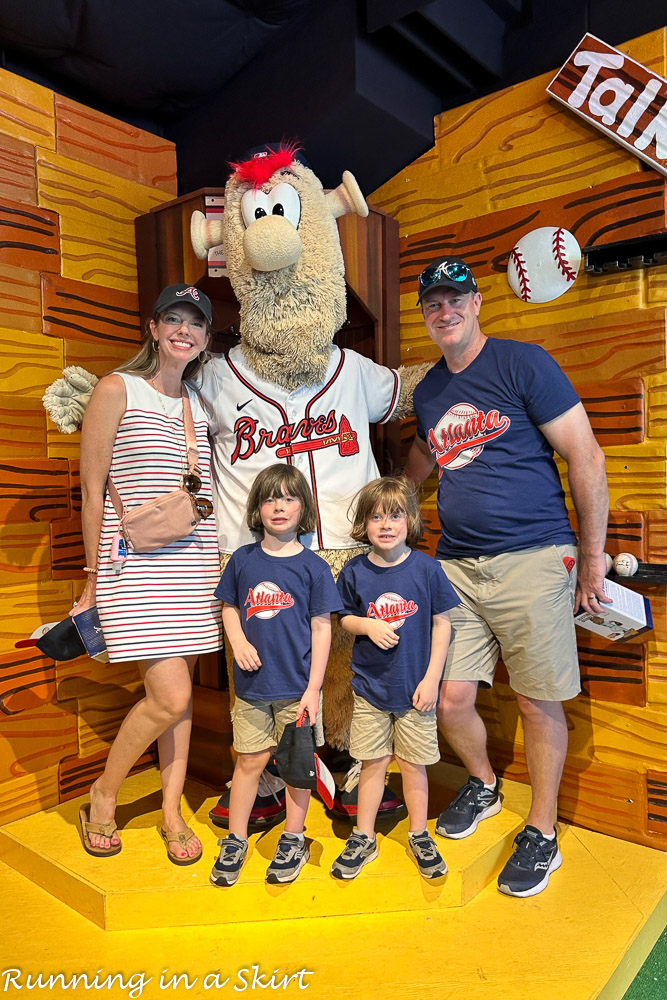 The other highlight of the trip was going to the Georgia Aquarium! It was incredible.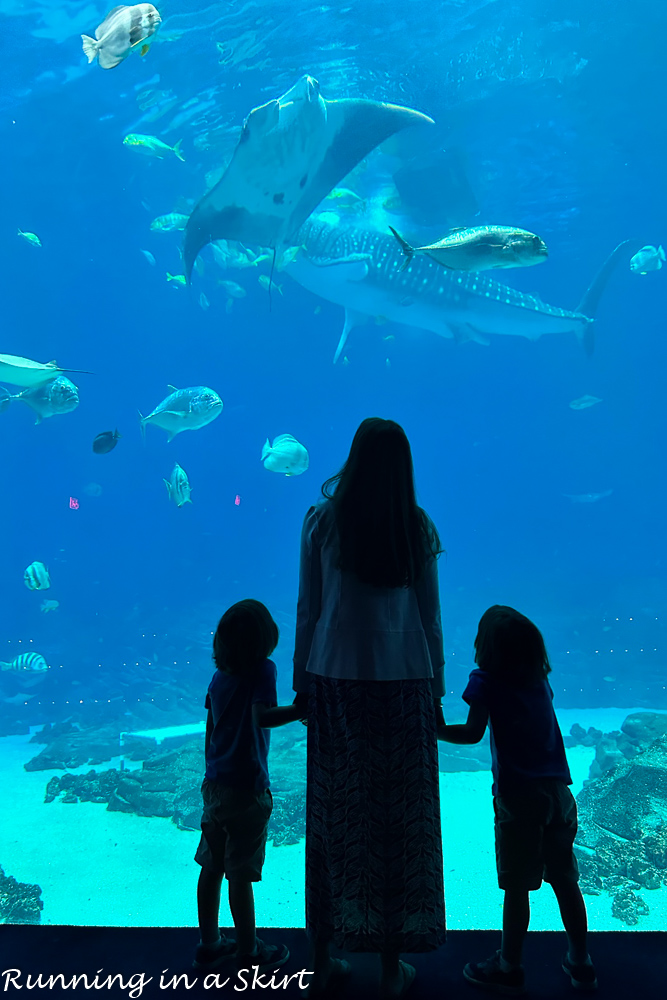 I had been there a long time ago as part of a travel news story where I got to swim with this whale shark, but I hadn't been as just a visitor, and we really enjoyed it.
We got to do almost everything there and this tank and the sharks were the biggest hit. I'm going to do a full post just on the aquarium later this summer if you wanted to go yourself.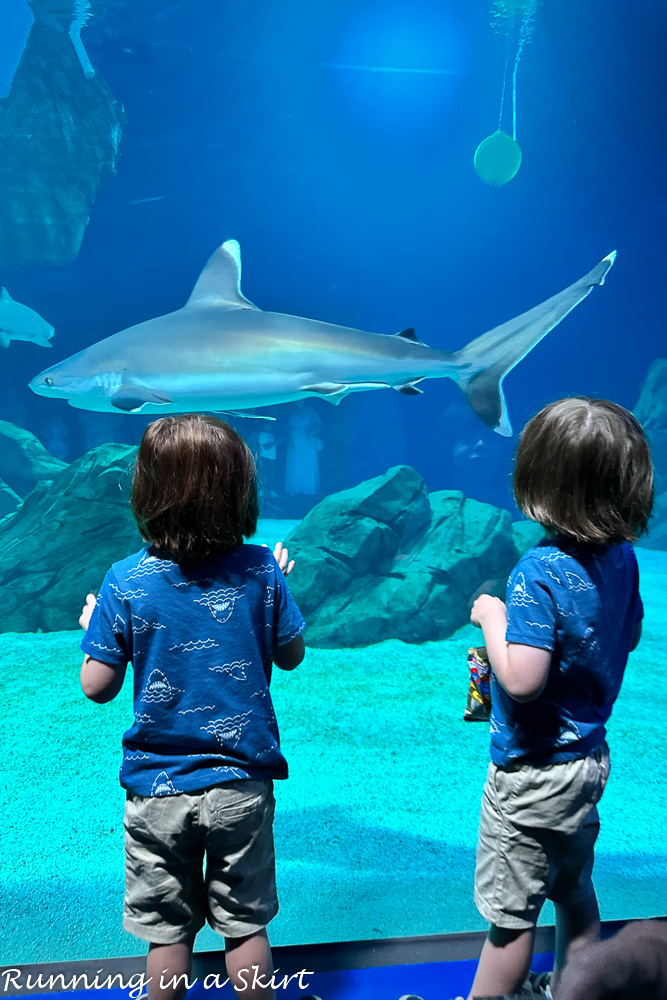 While the Hubs was in his meetings I tackled a few more day adventures by myself including the Atlanta Zoo.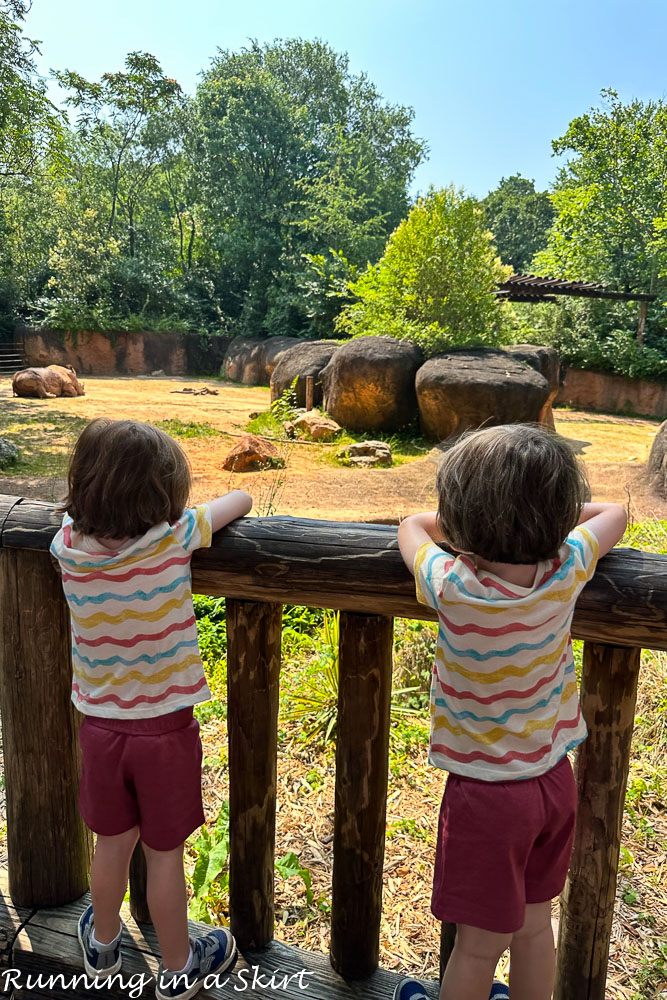 We had a fun day and Jackson even snaps this photo for me.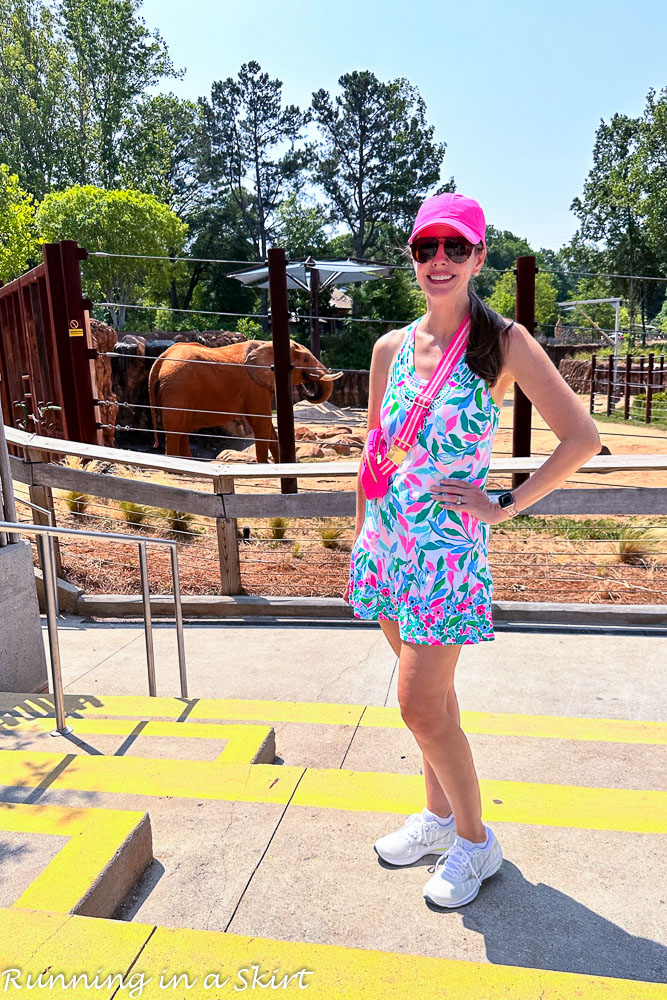 Highlights of the zoo were climbing on their statues. 🙂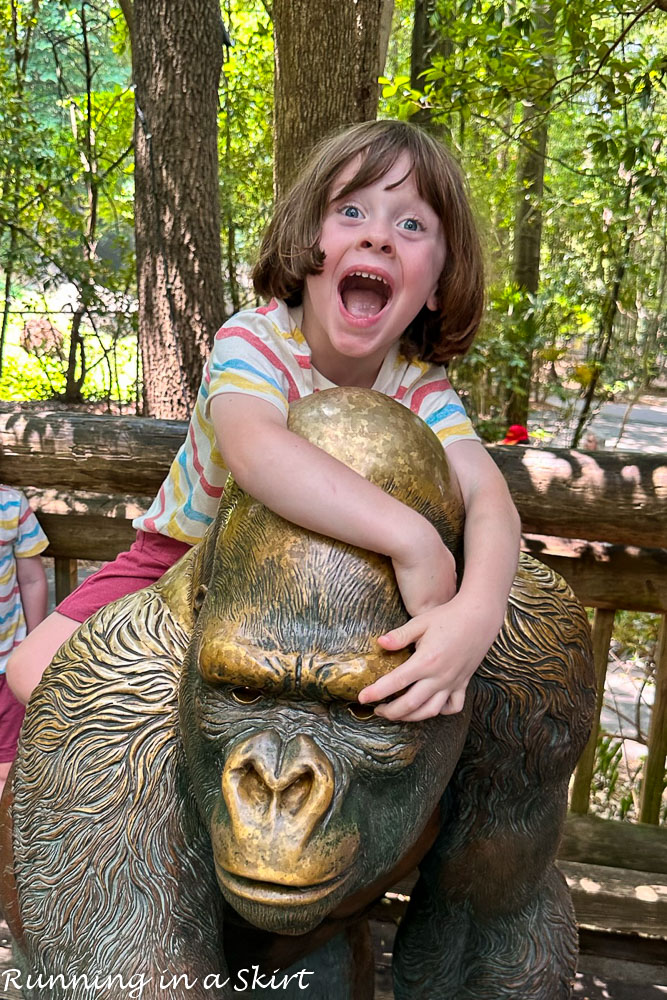 And here's Jackson.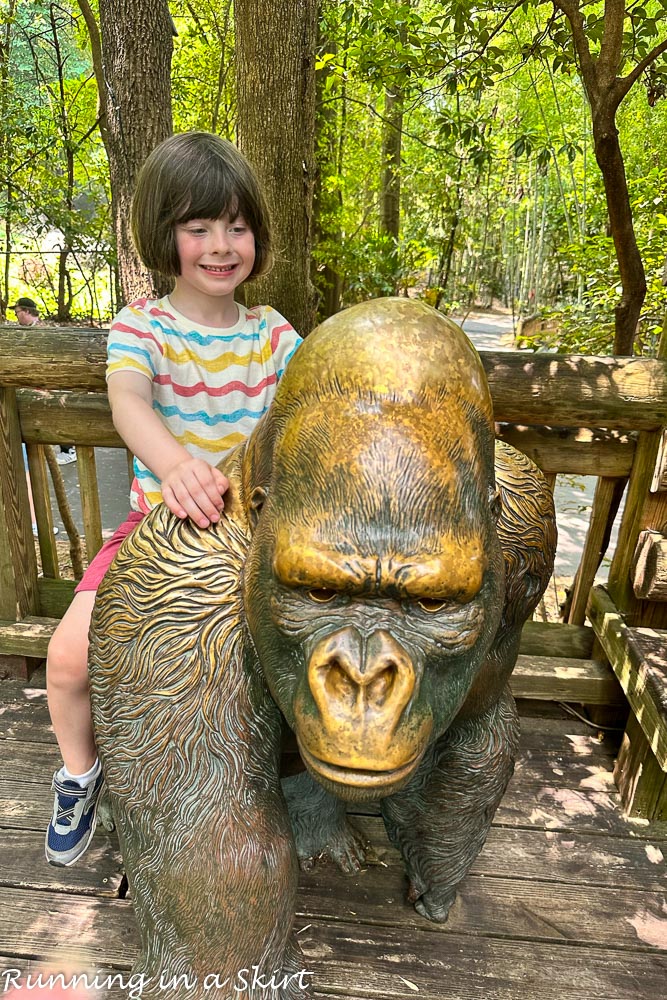 The panda was also enchanting to see in person.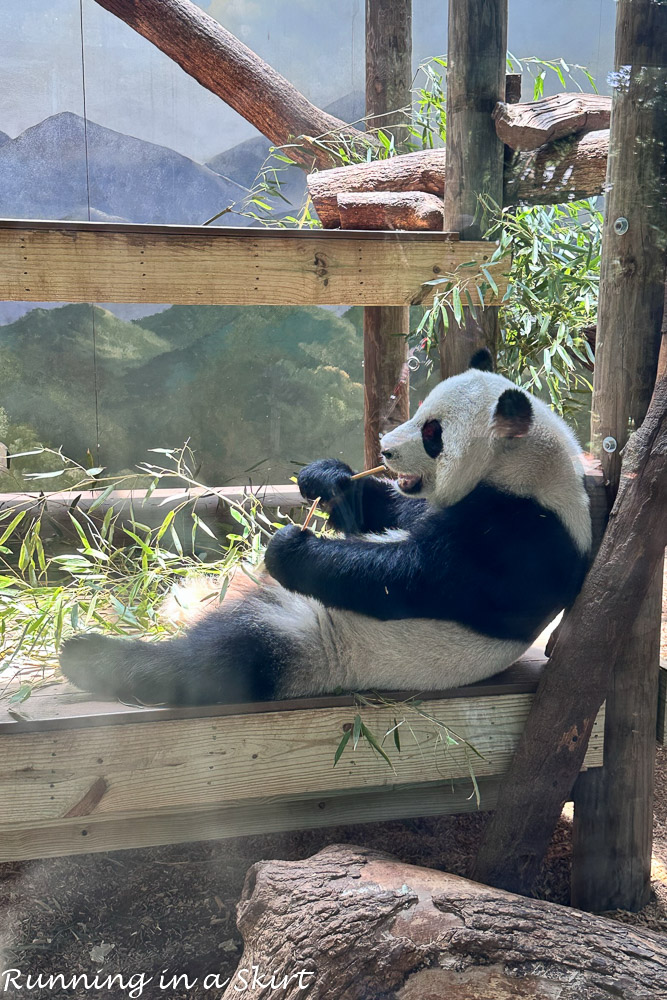 And we loved the Ferris wheel.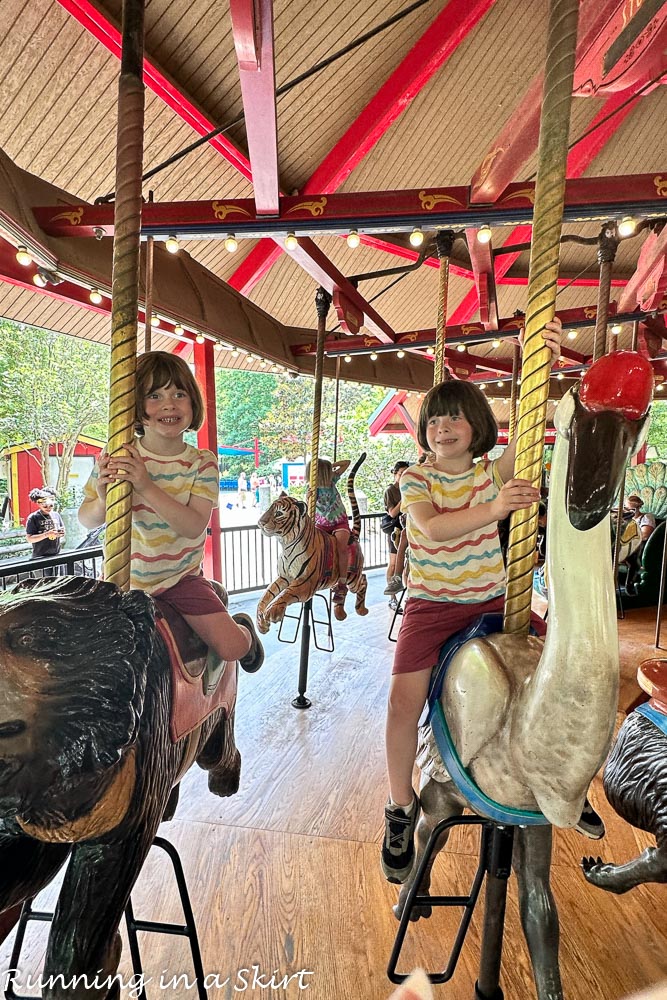 I also took them to another nature park myself, called Fernbank Museum of Natural History. It was a cool spot that had indoor and outdoor exhibits.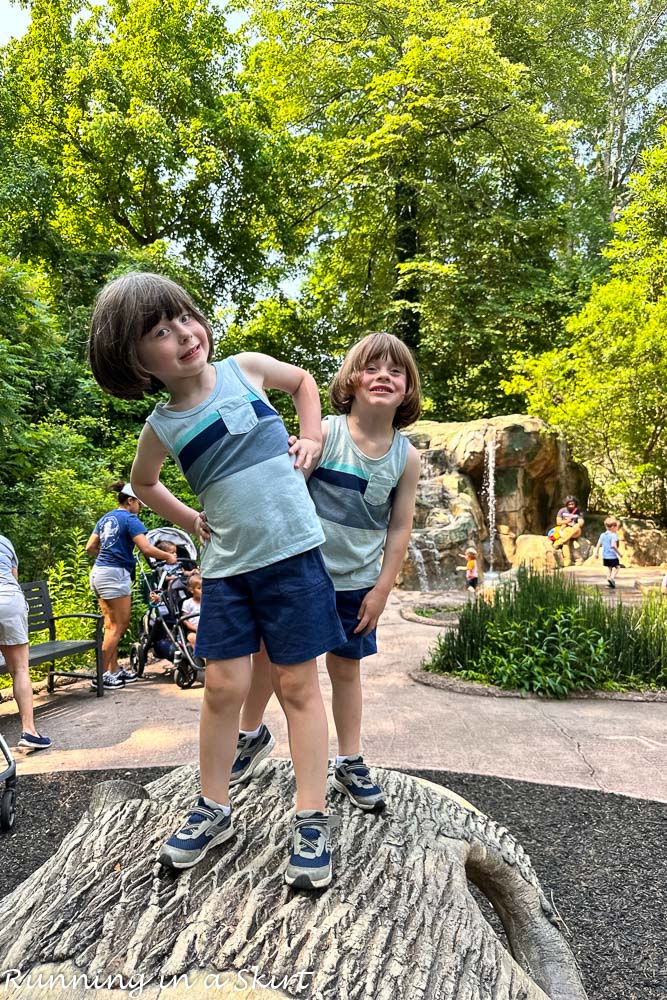 There was a giant dinosaur inside and the outdoor play area was fun for the kids. It was a great and easy spot for a half-day adventure in the city!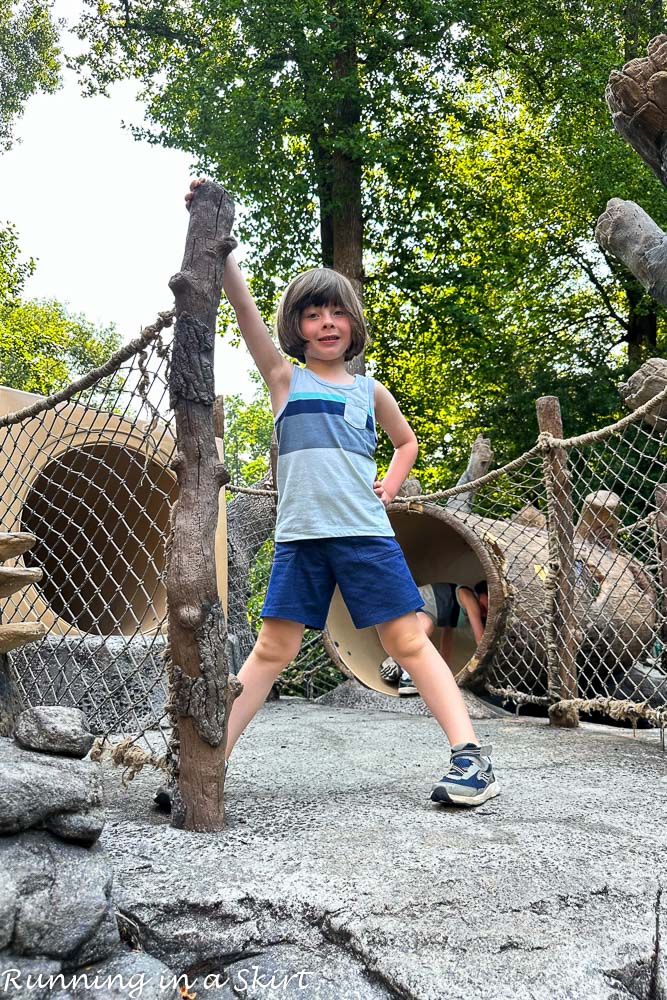 I wasn't sure how the boys would handle the crowds of a city, but they did great and we really enjoyed this trip. I'm so glad we got to tag along for the Hub's work trip!
Look out for my travel articles and guides from Atlanta coming out soon.