Spring is officially here and it's time refine your healthy habits. Here are 5 healthy spring essentials to have the best spring ever!
I'm proud to be working with CVS Pharmacy to help spread the word about how to #BeGreater with #SensimistAtCVS. All opinions expressed are my own, and all product claims or program details shared should be verified at CVS.com or with the appropriate manufacturers. Thank you for supporting posts like this that make it possible for me to publish Running in a Skirt for free daily.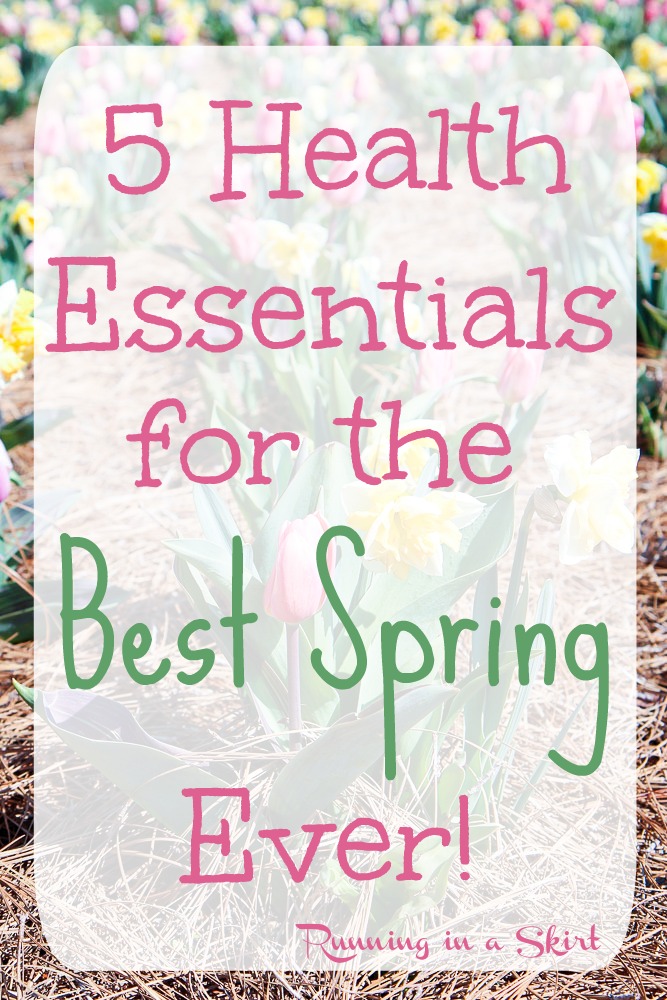 Hi guys!
Happy beautiful, flowery gorgeous spring. I'm ready to kick this super weird winter to the curb and start this next season fresh with a healthy spring.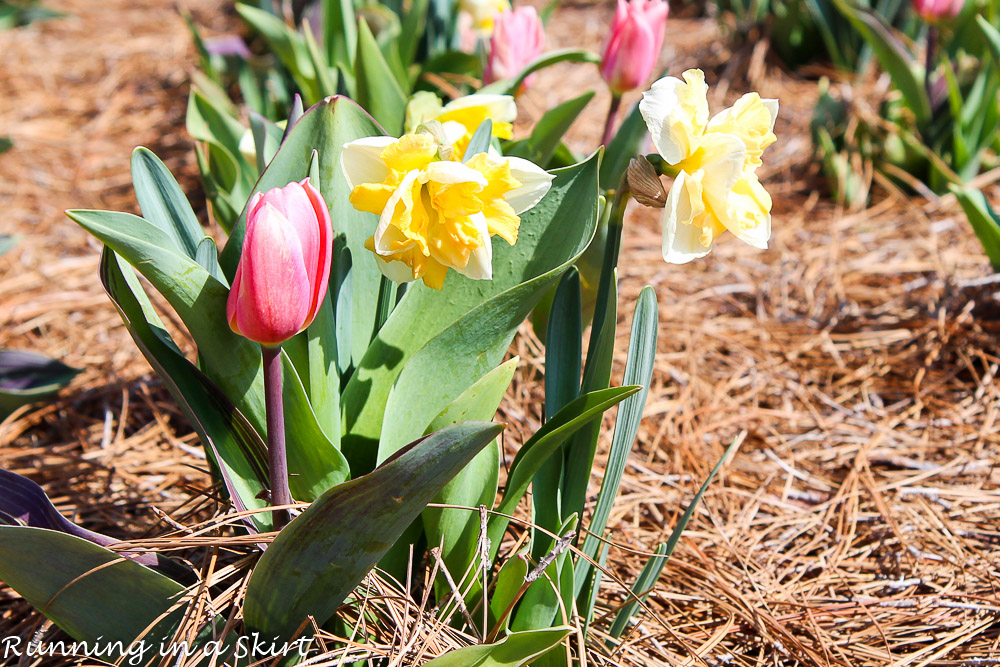 It's hard to not feel revived when surrounded by such joyful things! Look at these beauts that are already in bloom in Asheville.
So much joy.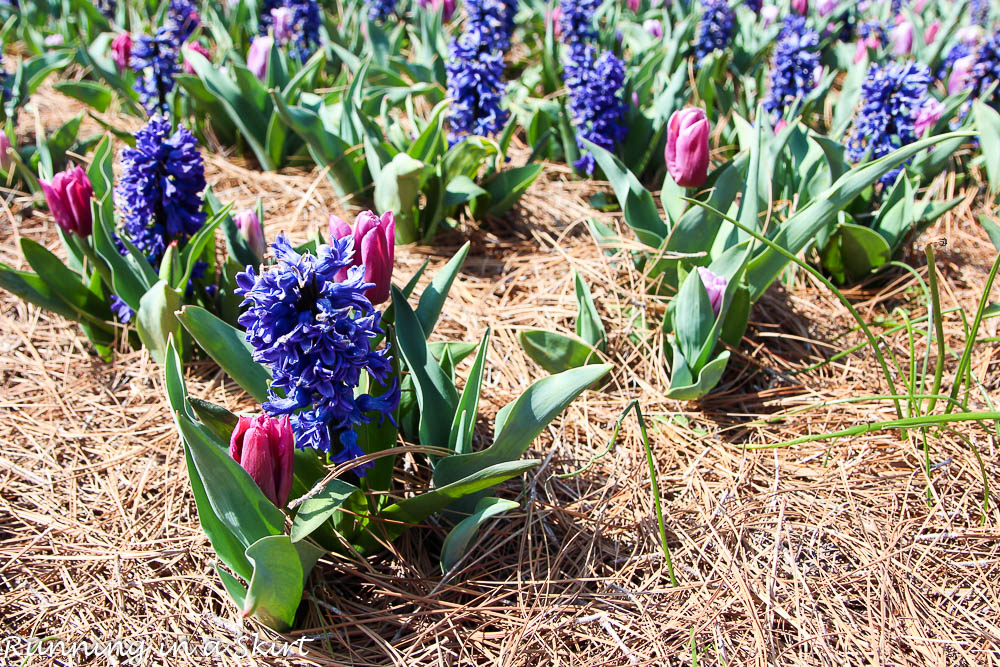 Spring for me is all about growth, new beginnings and a fresh way of thinking. The new spring season has always been an ideal time for me to assess my health and happiness and figure out how to do things even a little better.
Life is all about growing... isn't it?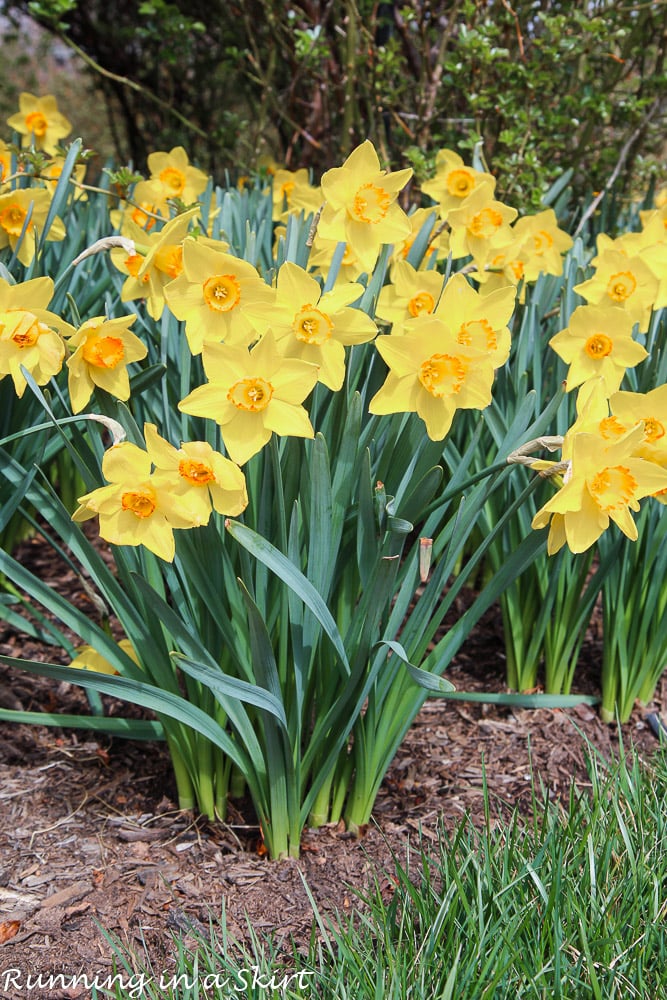 So with spring officially starting Monday I thought I'd share a few things I'm doing to have a healthy spring this year.
[fusion_builder_container hundred_percent="yes" overflow="visible"][fusion_builder_row][fusion_builder_column type="1_1" background_position="left top" background_color="" border_size="" border_color="" border_style="solid" spacing="yes" background_image="" background_repeat="no-repeat" padding="" margin_top="0px" margin_bottom="0px" class="" id="" animation_type="" animation_speed="0.3" animation_direction="left" hide_on_mobile="no" center_content="no" min_height="none"]Start fresh! Try these 5 Healthy Essentials for Spring! Click To Tweet
5 Essentials for a Healthy Spring
Fresh Sunscreen
Since I often am in the running for palest person alive, I always take time in the spring to look at what sunscreen I have (and often toss!) and buy fresh bottles for the upcoming season. Sunny days even this early in the year can burn! I very vividly remember getting burnt at a 5K on a sunny day in March. There's nothing healthy about a sunburn.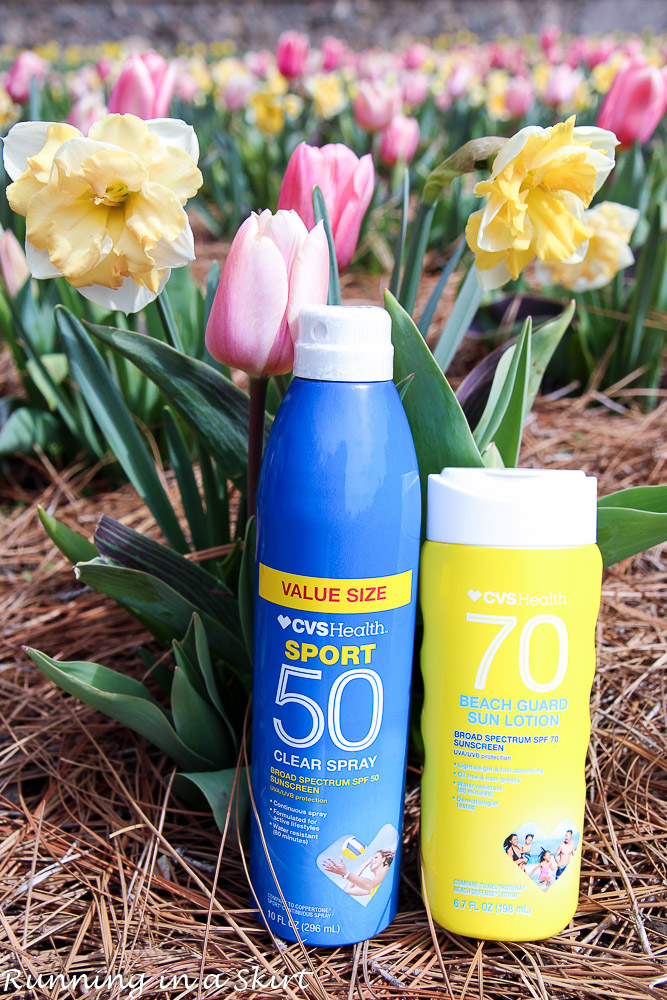 Remember, sunscreen doesn't last forever either. For best results toss last year's and get some new stuff for all the fun you are going to have this spring and summer. Just think of all the adventures these bottles are going on!
New Sunglasses
Is there anything more fun than a new pair of sunnies! Sunglasses not just look cool but promote good eye health, so get a fresh pair for a healthy spring.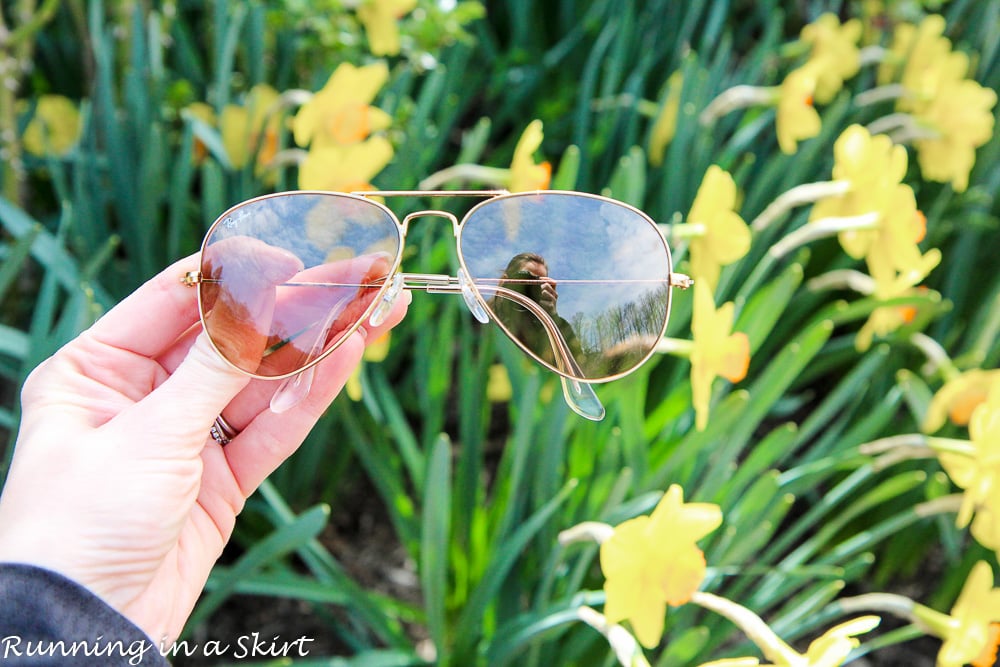 Get Allergies Under Control
This is a big one! It's time to FINALLY get those allergies under control. You can't have a healthy spring sneezing all the time!
For many of us, spring allergies can be debilitating and it's critical to remember to start taking your meds and get your plan of action now. If you've been a long time reader of the blog, you know that I have really struggled with allergies in the past to the point of having sinus surgery several years ago. Stuff like this used to be my worst nightmare!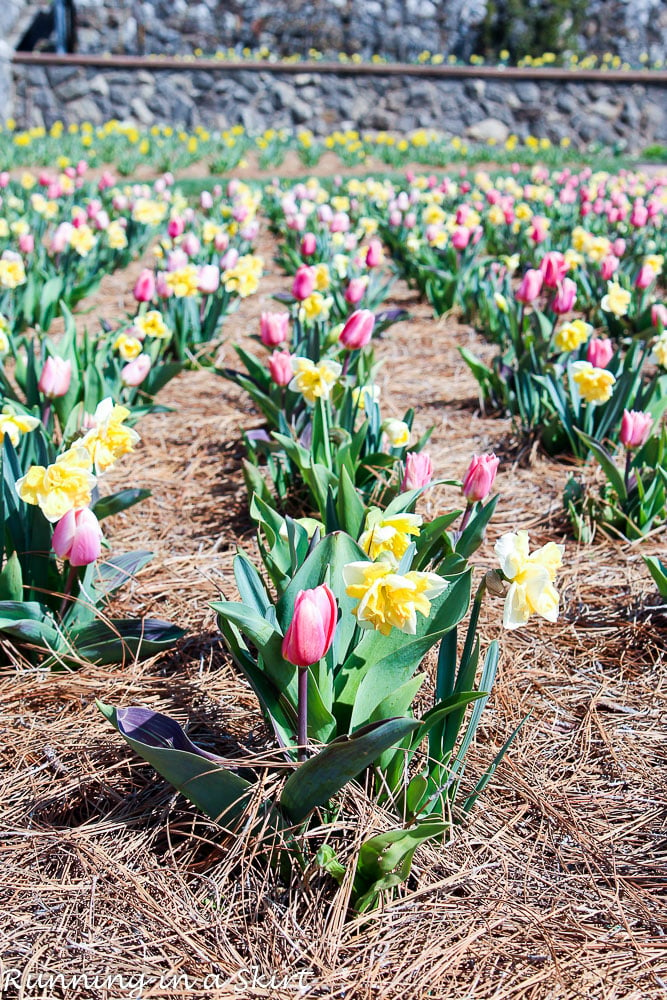 After working with my doctors for a long time (which I recommend you do if you are having serious issues,) I finally have my allergies under control. One critical thing that I added to my allergy routine was nose spray. Pills would treat the headaches and such but nothing else would help my nose congestion. It was by far the best thing that kept me from constantly feeling foggy.
This spring there is a new spray to choose from and I think it could help many of you have a healthy spring. It's called FLONASE® Sensimist™ Allergy Relief and it's a new over-the-counter treatment for allergies available at CVS. It's a game changer!
It's also scent-free, alcohol free, has little to no drip and is less invasive with a short nozzle. So basically it takes a lot of things that make a nose spray uncomfortable and makes them better. I had a lot of trouble using nose sprays at all, and this mist delivery system was what finally allowed me to use one!
You used to only be able to get FLONASE® Sensimist™ by prescription and now it's available over the counter at CVS, which is ahhhh-mazing! If you are struggling, I highly recommend you try it out.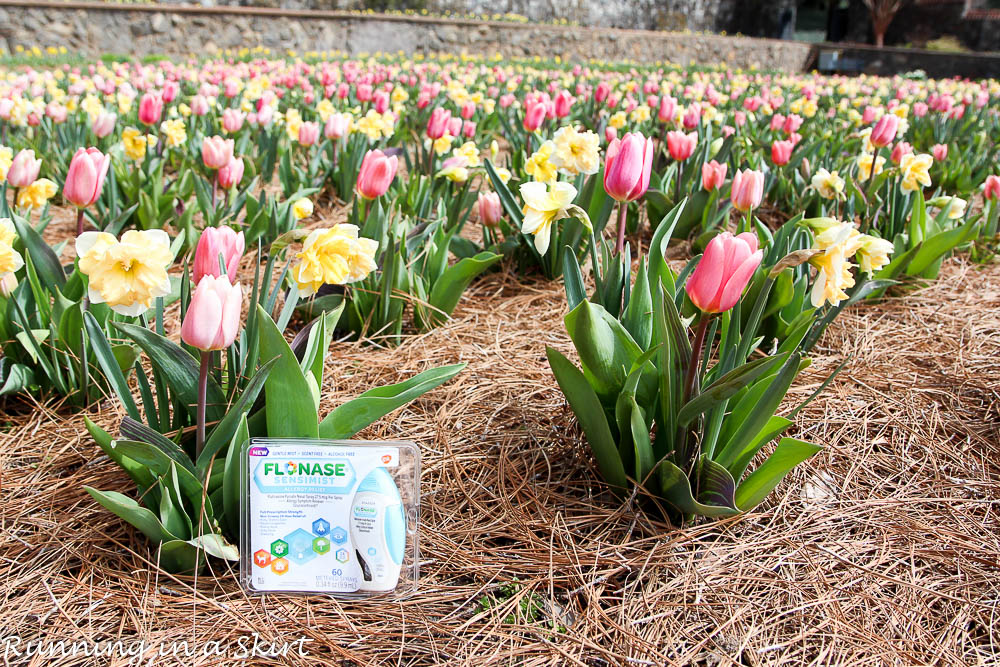 For those of you who suffer from allergies, next week I'm going to share the complete steps I took to finally conquer my allergies. So more deets to come!
Keep an Allergy Kit
While it is so much better to proactively treat allergies, sometimes it catches up with you. Stop by CVS and pick up a few CVS Health essentials to treat those headaches, sore throats and even watery eyes.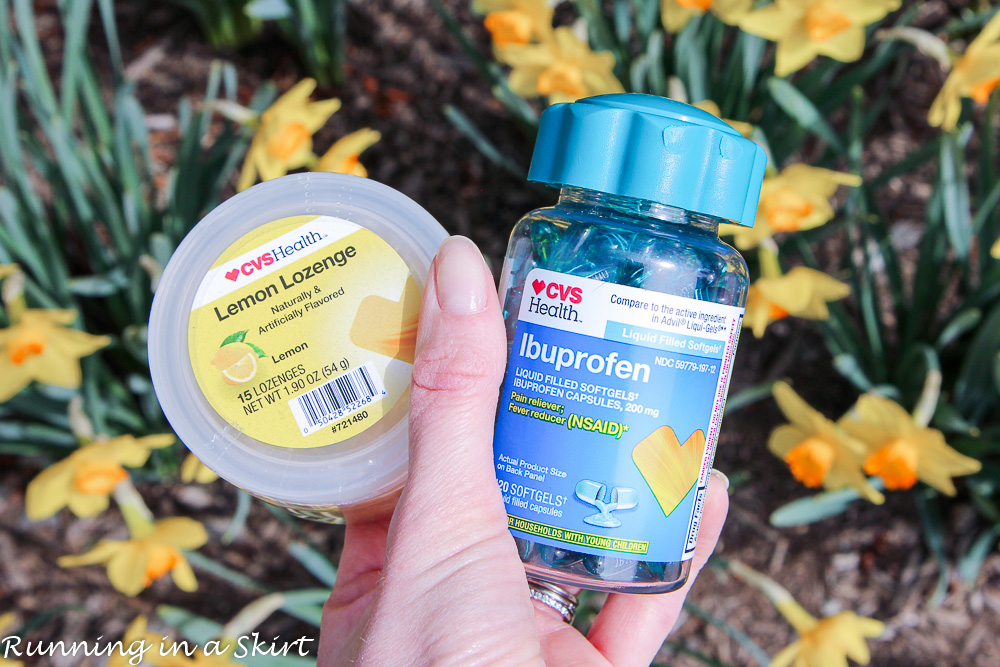 Make a kit so you don't have to stop by the store the next time you are feeling bad.
Embrace the Flowers
One of the great joys of spring is getting back outdoors and seeing the beautiful show. It's invigorating for your soul to embrace nature this time of year. There is no better way to ditch the winter blues and have a healthy spring than to surround yourself with this!
Now you're ready to have a healthy spring this year too!
Like this post? Pin this to your favorite Pinterest board to find it later?

If you struggle with allergies, try FLONASE® Sensimist™ Allergy Relief the next time you are at CVS!
5 Healthy Essentials for the Best Spring Ever!
Click To Tweet
Thanks for making Running in a Skirt part of your day! Come back tomorrow for my Crock Pot Glazed Carrots!
Your turn!
What healthy spring essentials would you add to the list?
Comment below to share how you will #BeGreater with #SensimistatCVS !
[/fusion_builder_column][/fusion_builder_row][/fusion_builder_container]