Happy Fashion Friday!
How was your week? Mine has been good! I've had some great runs, went to yoga class and saw some good friends. I've also been trying to power through some serious work to get the blog ready for my hectic late spring and summer.
This weekend I am HOPING to catch Beauty and the Beast and eat some good food. Nothing too exciting though.
Did you miss?
For Fashion Friday, I'm styling a few pieces you've already seen in different ways, including my new fabulous Lilly Pulitzer super pink sweater! I love this peice so much, that I keep finding new ways to wear it. It also looks adorable over navy and black dresses... just sayin!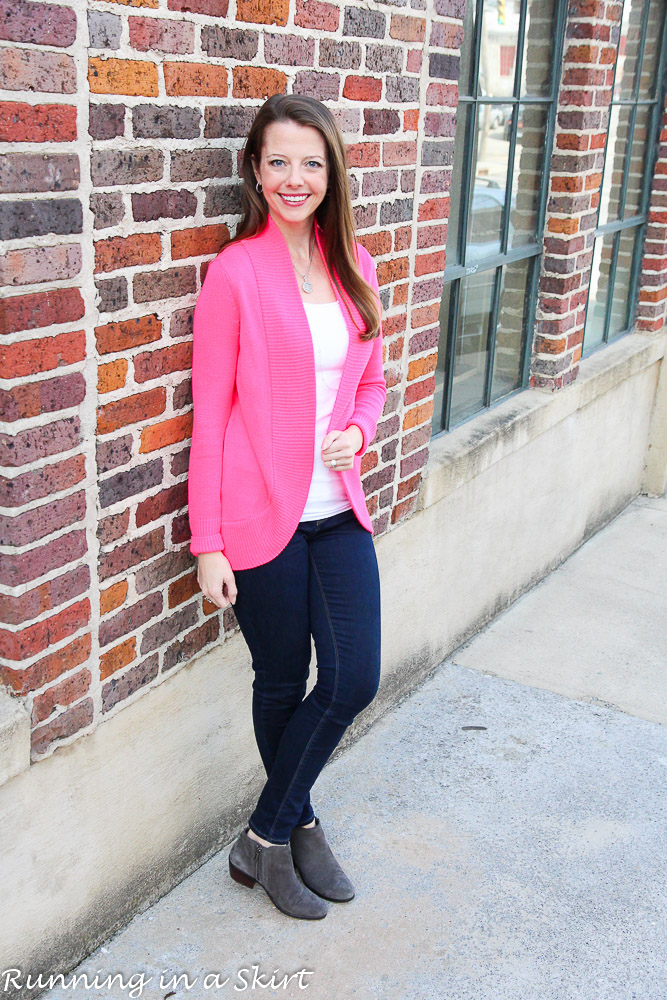 I was going to be walking around downtown the day we shot this, so I wanted to wear my super comfy Sam Edelman gray fringe booties. I can't recommend them enough if you are looking for a pair that don't hurt your feet. In fact all of his shoes seem to be remarkably comfortable-- I am a fan!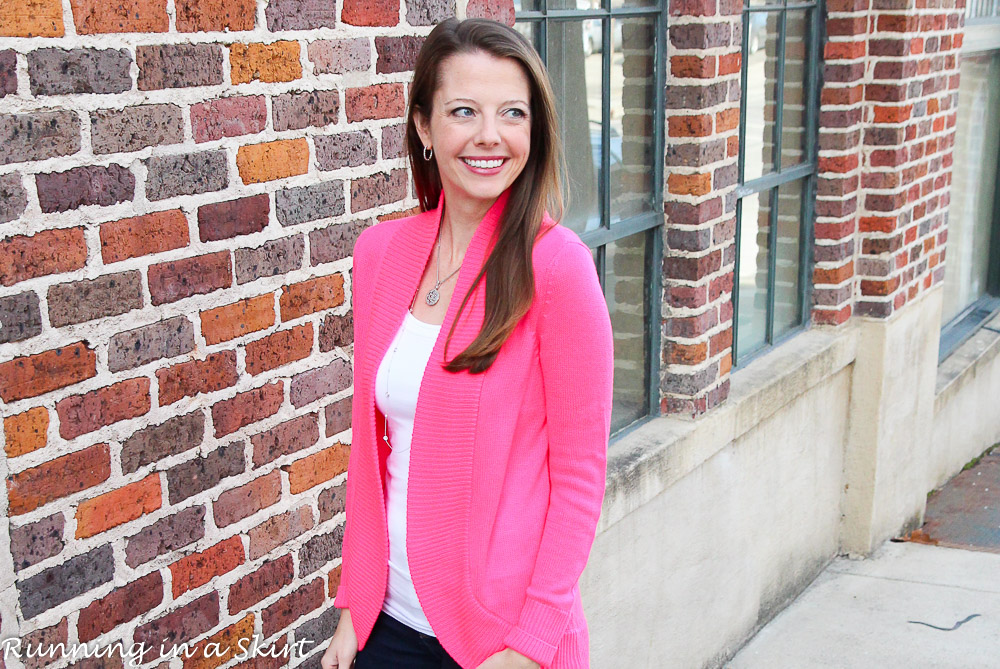 I think this outfit will be great as we start to creep closer to spring, but perhaps the weather is not quite warm enough for actual spring clothes. It definitely gets you in the spirit! And I'm not counting or anything but we are in the home stretch of winter with March just a few weeks away.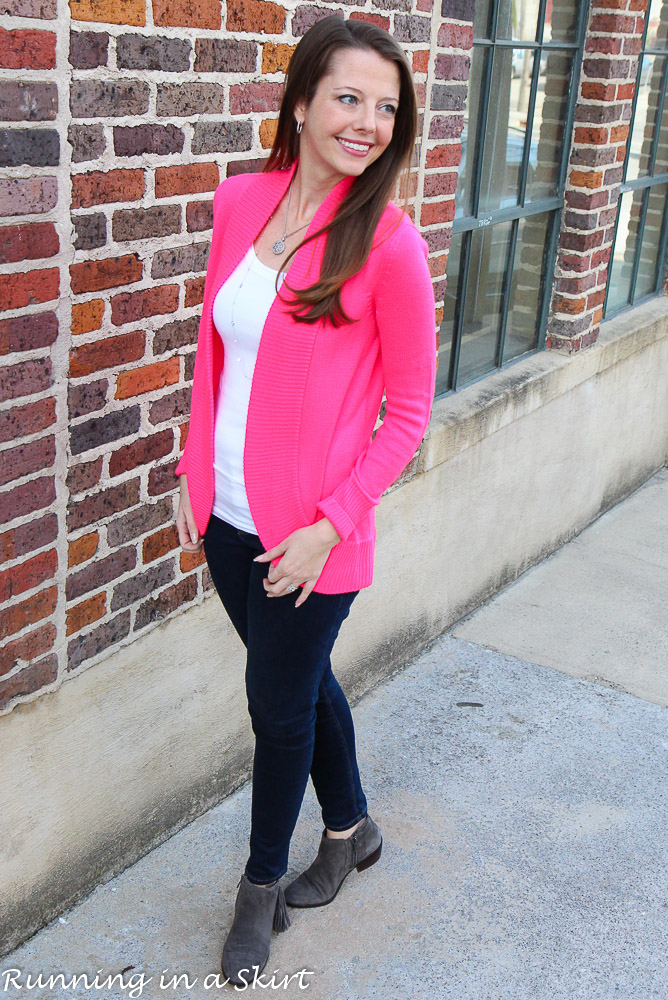 I hope y'all have a wonderful weekend doing something you love. I'd really enjoy hearing what you've got planned... let me know in the comments below.
Shop the Look:
Sweater: Lilly Pulitzer Amalie Sweater, similar HERE <--- both Lilly links are on sale!
Jeans: White House Black Market
Tank: JCrew
Fringe Booties: Sam Edelman <---so comfortable and on sale!
So nice to see you today. Have a great weekend and come back Monday for a weekend recap.
This post is not sponsored, but contains affiliate links. I do make a small commission for clicks and purchases. It cost you nothing. Thank you for supporting Running in a Skirt.
I'm linking up with: Nicole for the Fit and Fashionable, Jolynne Shane for Fashion Friday, Turning Heads Tuesday. Thank you so much for the lovely linkup ladies
Your turn!
What are you doing this weekend?