Hello!
How was your weekend? Mine went by way too fast. Let's go back and do it again?
Friday night started off with dinner at Char Bar with the Hubs. We wanted something low key, and it was perfect. I'm a sucker for their dip spread because you can choose three... and we never miss the guac. Not pictured is pimento cheese to the right.
Yassss!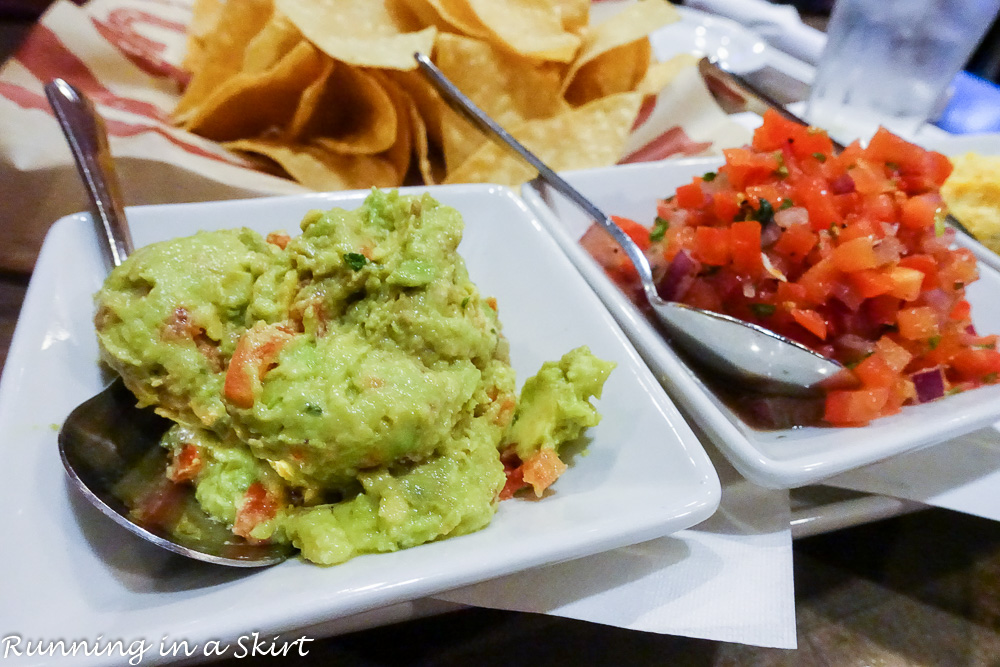 I also got the shrimp tacos and they didn't disappoint! Extra limes for the win.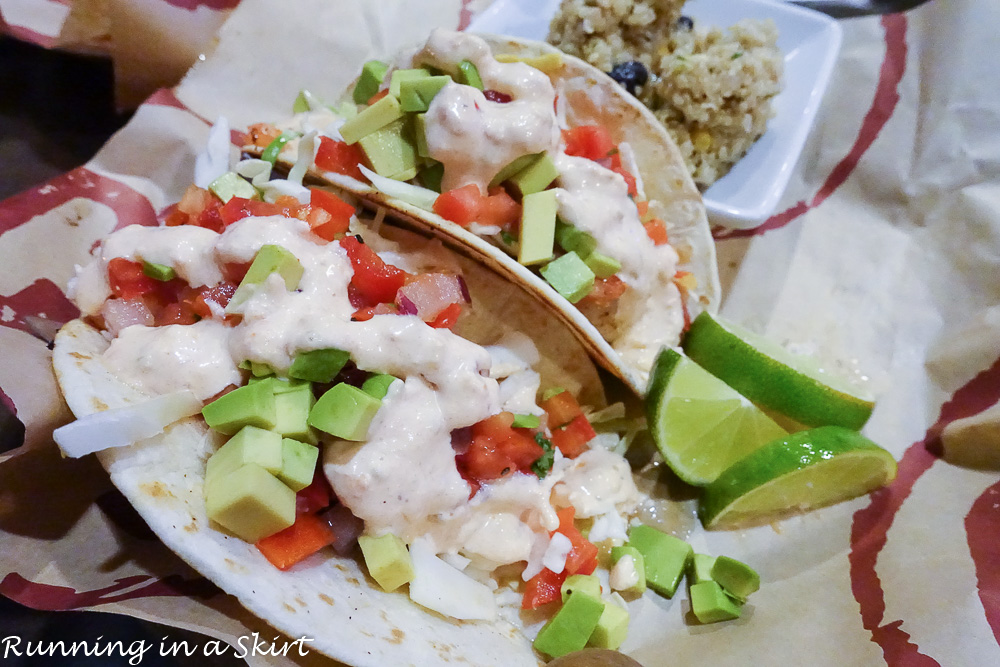 After dinner we picked up a few ice cream sandwiches at Whits Frozen Custard. We were too full to eat them though, but don't worry it will happen.
This sign is how I want to live my life! lol!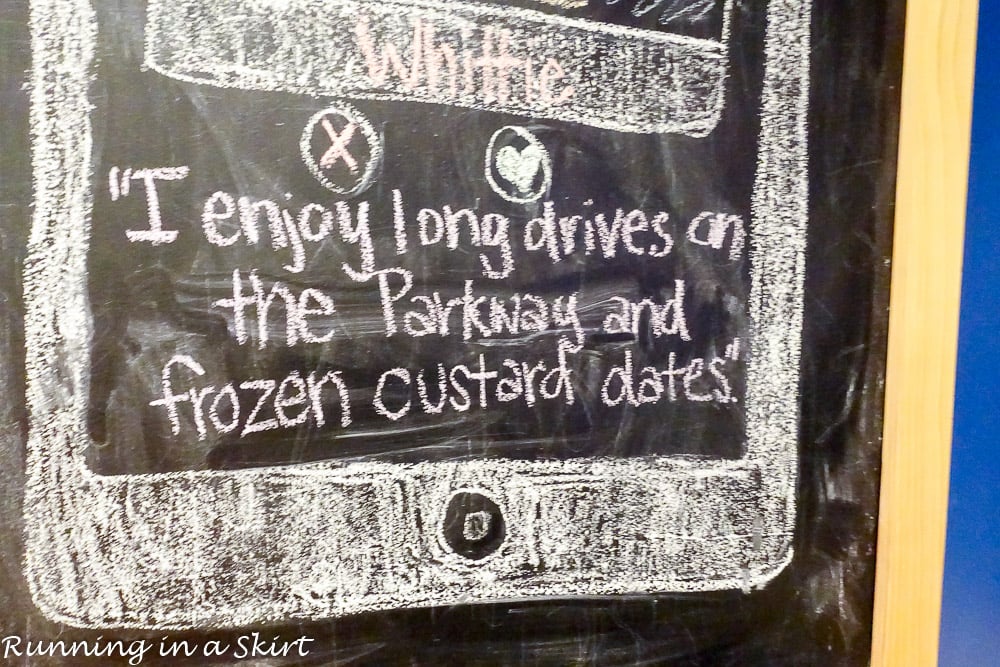 Saturday morning started off slow again. With the Hubs working on the weekends because of tax season, I have to admit my motivation has been lacking. I've been lingering over my tea a little too long.
I normally do my hard workouts including my three running days during the week, to keep open our weekend time together. We do so much traveling on weekends, that this works for me.
Since it's just me until the end of tax season though I'm thinking about shaking it up and moving a run back to the weekend for the next few weeks just so I'll have a good reason to get moving Saturday. I'm also tossing around the idea of finding a fitness class Saturday morning. Or maybe I should just honor these days of rest with all the busy times ahead this summer. We'll see!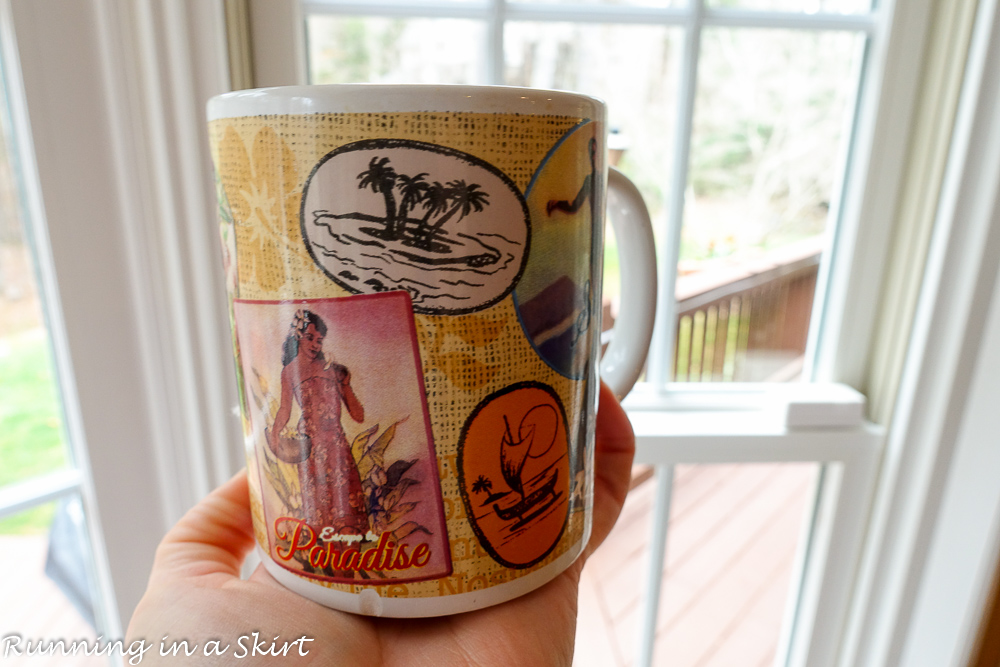 The Hubs took Makena to work with him, so the Rhett-ster had the house and his Mom to himself. I honestly think he had the best day ever.
Poor guy!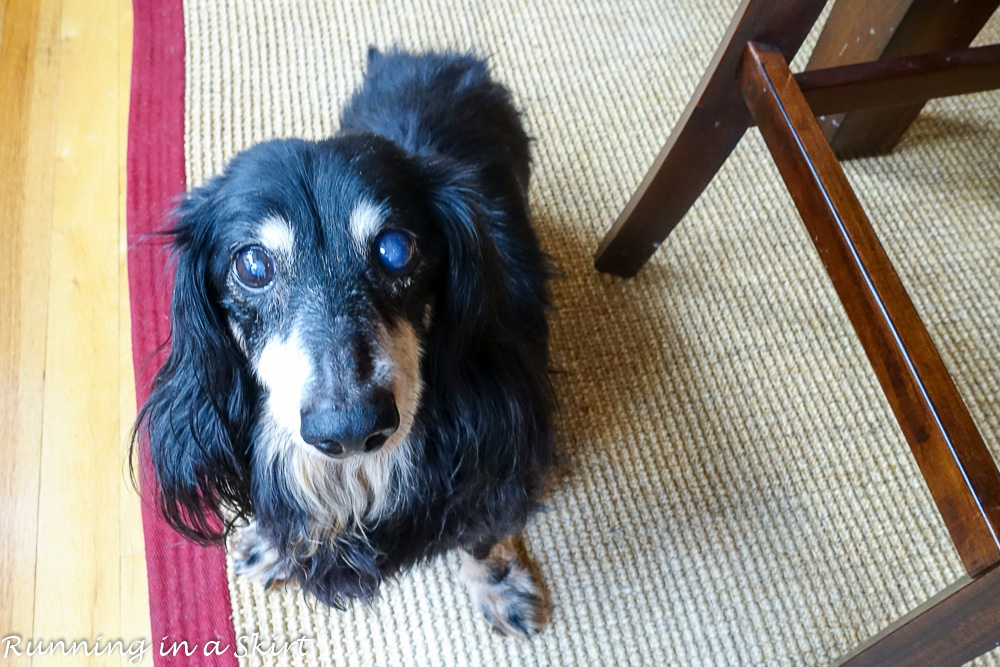 By lunchtime I had to get out, so I picked up lunch at Panera. I love their new beet salad.
After lunch I stopped by DSW (I had a couponnnn) and picked up a new pair of summer sandals. When I got home I started decorating for Easter!
My amazing Mother-in-law has given me nearly all this stuff over the years...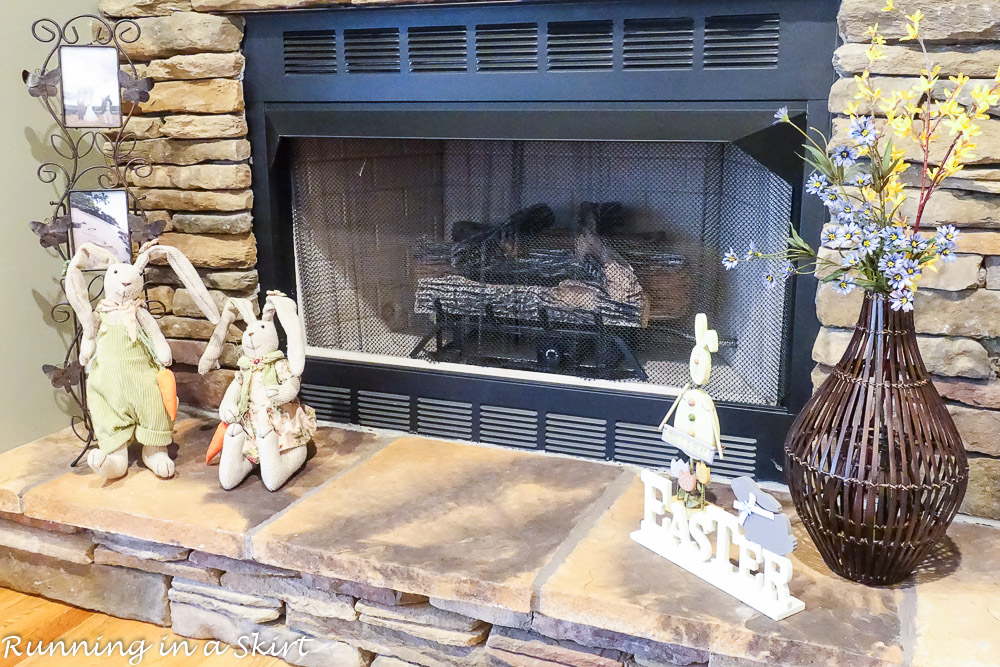 These guys are my fav.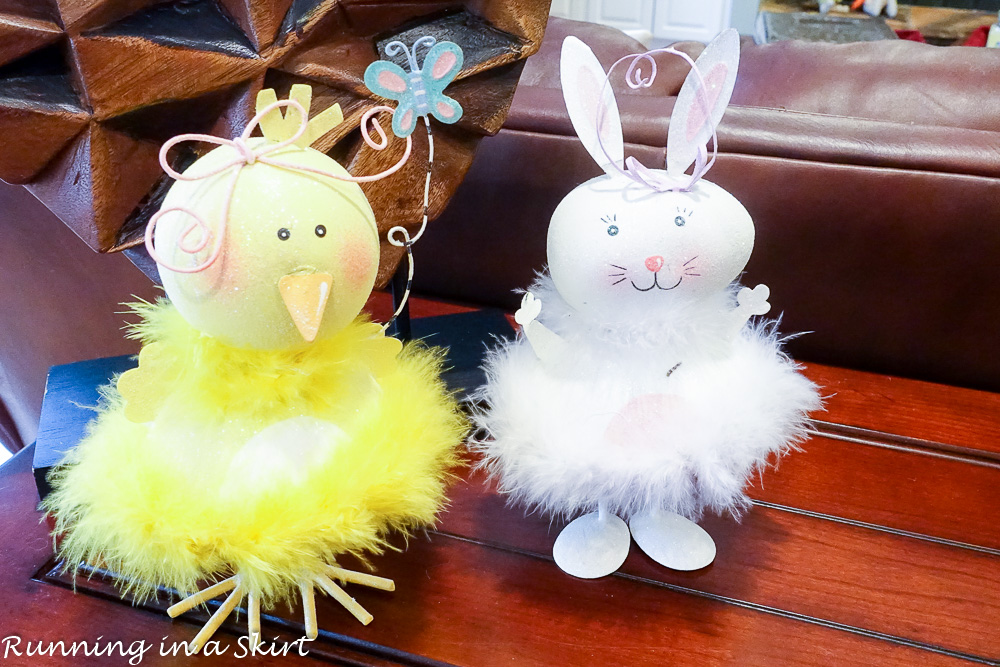 Salt and Pepper shakers...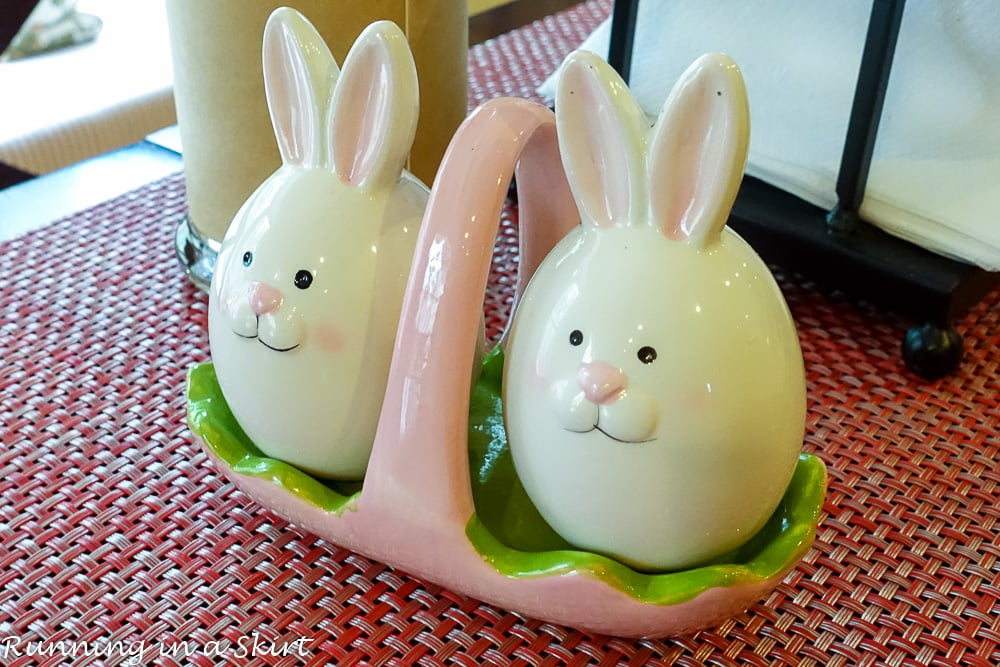 By the evening the Hubs came home from work and surprised me that he got enough work done to go to Beauty and the Beast! I was literally jumping up and down with joy. I had gotten a maybe earlier in the day.
We didn't have much time to get to the theater, so we picked up a quick Which Which. This is their new Superfood Wrap. It's pretty tasty... although next time I'd add a ton more veggies to it... I was in hurry and didn't think my order through completely.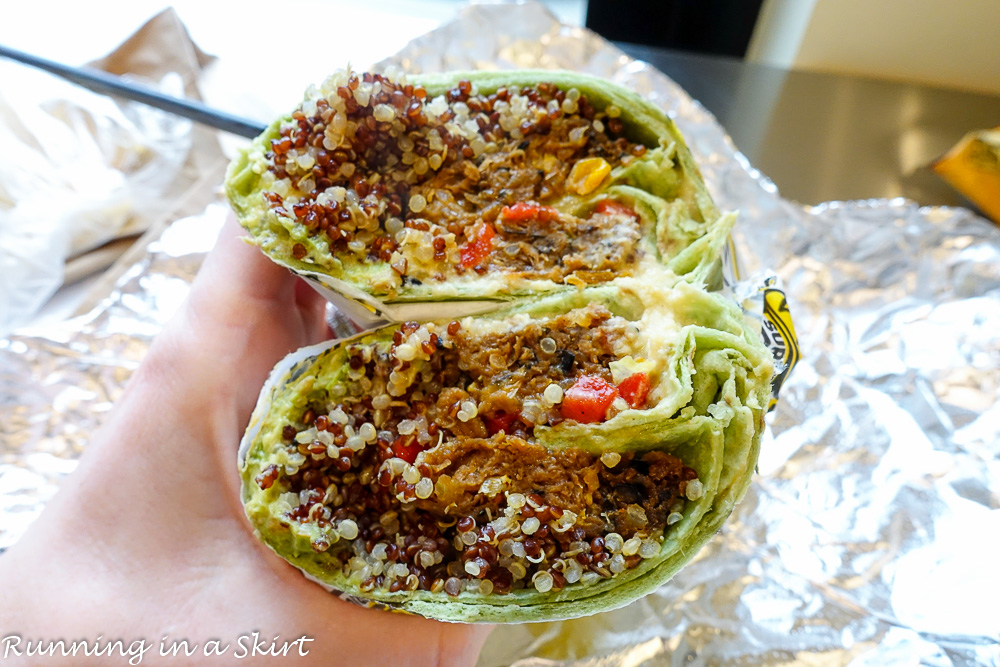 So... I loved every minute of Beauty and the Beast. I had really high expectations, and Disney met them! At the end I just wanted to stay for the next show and watch it again.
My only small complaint was I wish they had chosen someone with a really knock out voice to play Belle. Emma Watson acted the role beautifully, but I just wanted Belle to be able to belt. But even with that small issue of mine, I still thought it was incredible. We only see one or two movies a year in the theater, so this was such a treat.
Sunday the hubs made Strawberry pancakes... which are always my favorite.
Ladies... if you aren't married yet, let me give you a little advice... Marry the man who makes you strawberry pancakes. 🙂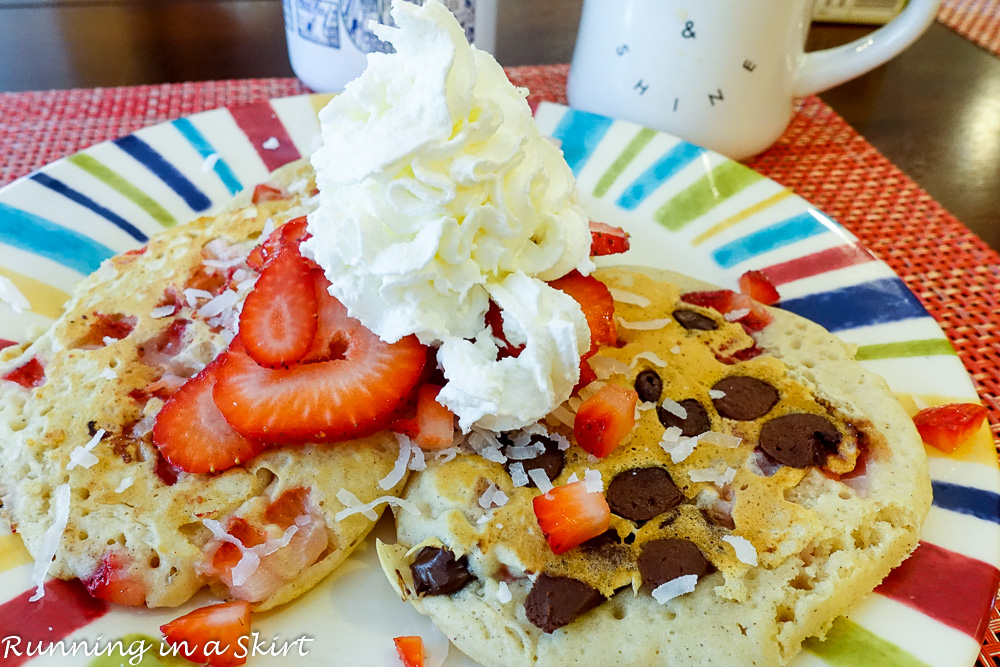 Sunday was another slow, rainy day. I did some yoga at home and then I had some adulting paperwork to do, which sucked the life out of me. I also did some research for Switzerland, which totally energized me. Luckily I had the two to balance me out.
The skies cleared in the afternoon and the Hubs and I took Makena for a walk. She's so big! I don't think we'll be able to hold her much longer.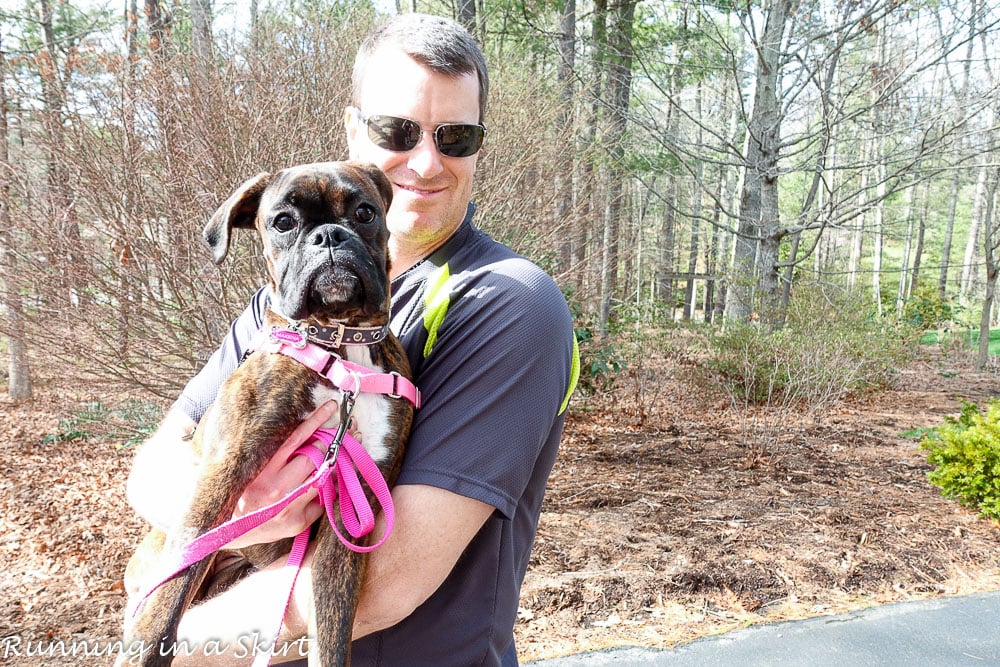 It seems like just yesterday she was like this!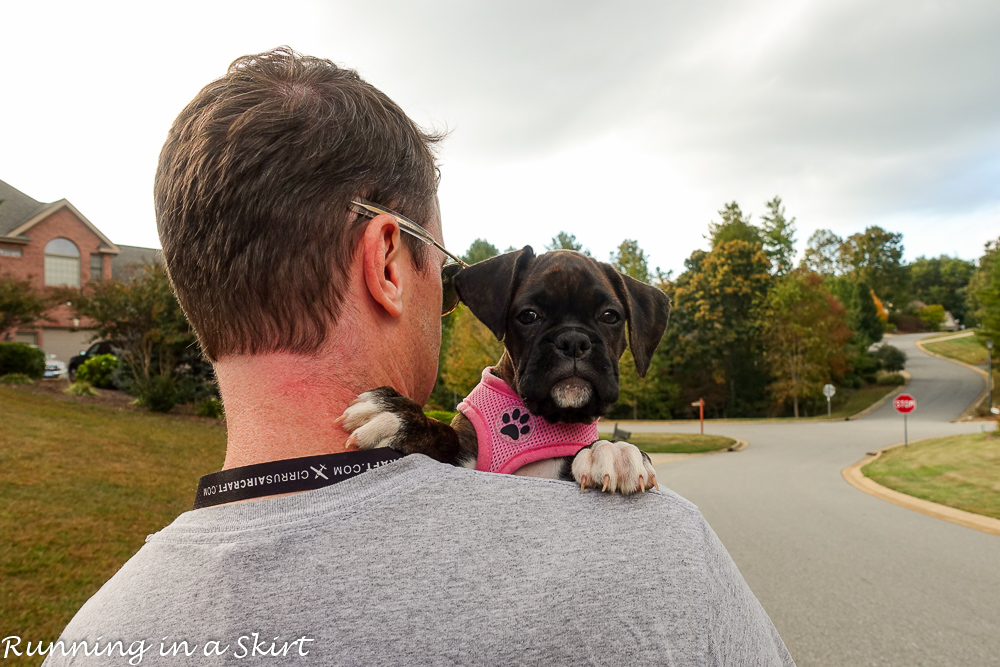 What a nice weekend! Can't wait for tax season to be over though! I hope your was just as nice.
I'm linking up with Marvelous Monday.
Thanks for making Running in a Skirt a small part of your day! Come back tomorrow for a Unicorn Smooooootttthiiiieee! YAAAssss!
Your turn!
How was your weekend?
What was the highlight?