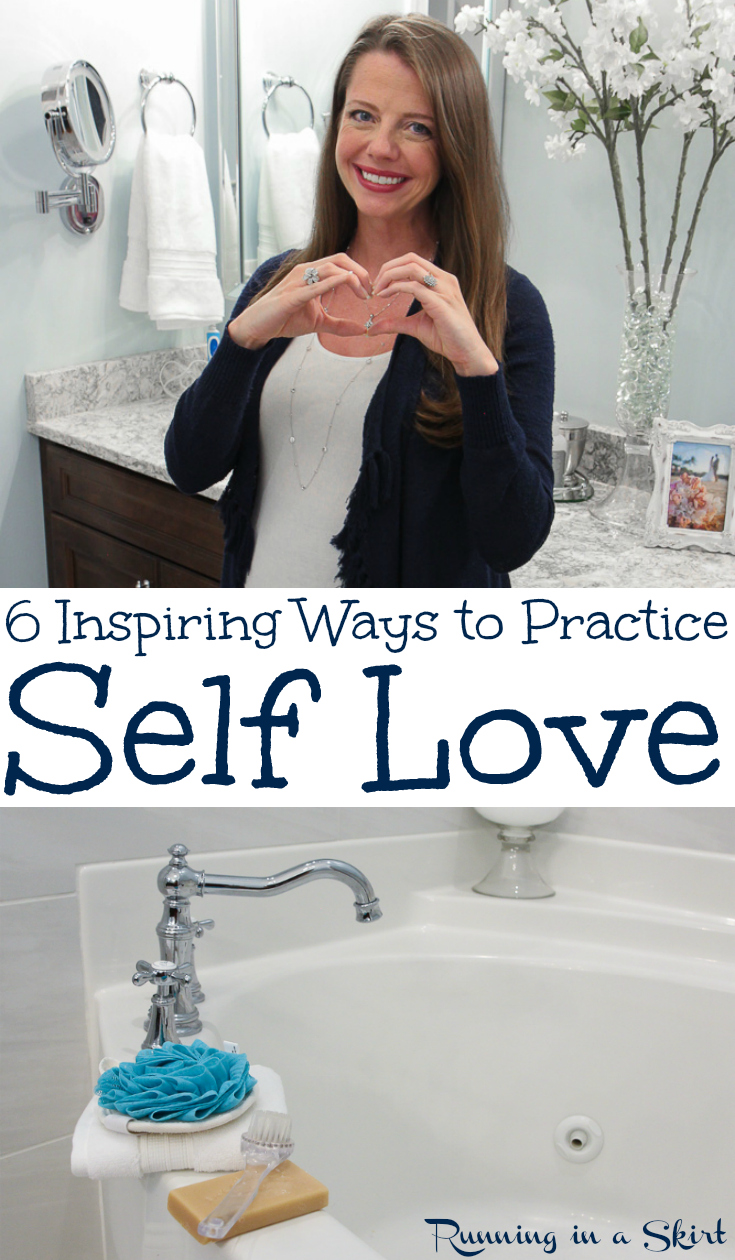 Feeling a little frazzled? Try my 6 self care habits to inspire more self love in your life!
This post is sponsored by Mirum, but all opinions expressed are 100% my own. Thank you for considering supporting companies who support Running in a Skirt!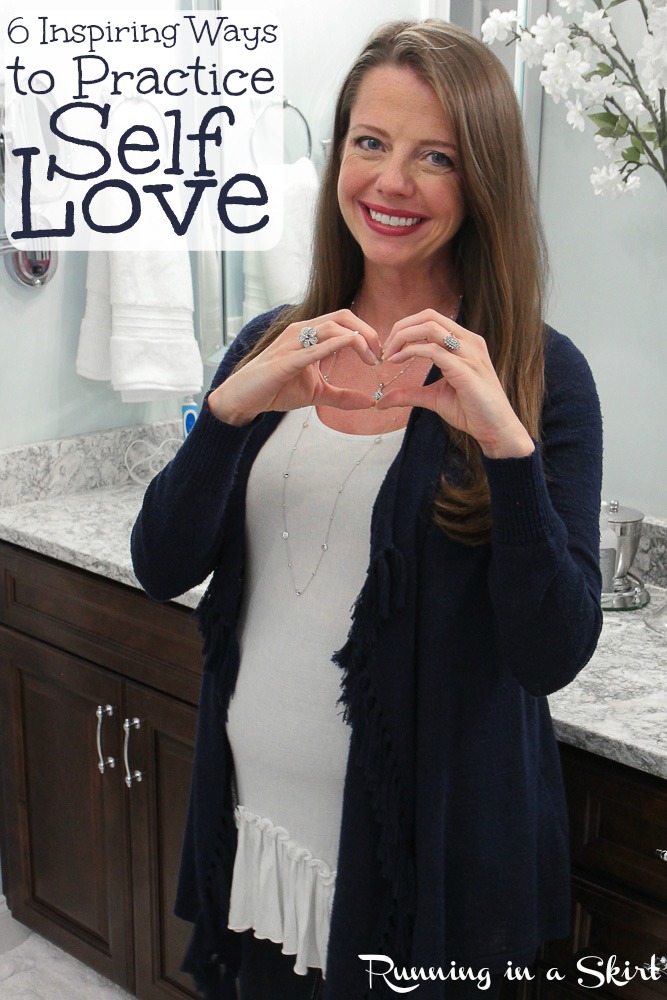 Hi guys!
I'm settled back in at home and honestly feeling a little stressed lately. I'm less than 2 months (hopefully!) from the twins being born and I'm finding it harder and harder to get things done because my body just isn't playing nice. It keeps telling me to sit down and do less, which I'm honoring, but it doesn't make not getting stuff done any easier. My type-A self is struggling. Again, I'm not complaining and am beyond grateful to be pregnant, but I'm just keeping it real.
I know most of you reading this aren't pregnant, but I also know Fall can be a busy season for most of us. Between starting back to school routines and gearing up for the holidays it seems like time evaporates this time of year. I can imagine many of you are feeling like you don't have enough time too.
I've found it's in busy seasons of life like this that self care habits become even more important. It's easy to let yourself slide and NOT take care of yourself. At the end of the day though, you have to put on your own oxygen mask first. Self love means taking care of yourself so you can be the best version of yourself for the rest of the world.
To help us both I put together a few self care habits that are perfect for this busy upcoming Fall season. I challenge you to give a few of them a try!
6 Inspiring Self Care Habits to Practice Self Love this Fall
Grateful List
Fall is the perfect season to sit back and count your blessings. Get a jump start on the Thanksgiving season by starting or ending your day with writing a handful of things you are thankful for. This simple self care habit can make the world seem a lot brighter even when you are busy and overwhelmed. Plus it's perfect because it only takes a few minutes to do, but can help you feel uplifted all day.
Declutter 10 Minutes at a Time
I don't know if it's because I'm nesting or not, but clutter is causing me all sorts of internal stress lately. Earlier in my pregnancy, I was able to tackle big projects like reorganizing my kitchen and pantry but now I can only do a few things at a time. I get tired and worn out so easily.
Even if I don't have time to do a big project, I'm still going to try to declutter for 10 minutes a day. I think this is a great way to stay on top of messes and make life a little more streamlined! Pregnancy or not, I think this simple self care habit can help your well being this Fall. 10 minutes is attainable for almost anyone. A cluttered, disorganized space can cause unnecessary stress in so many ways and staying on top of it is a great healthy habit you may not have thought of before.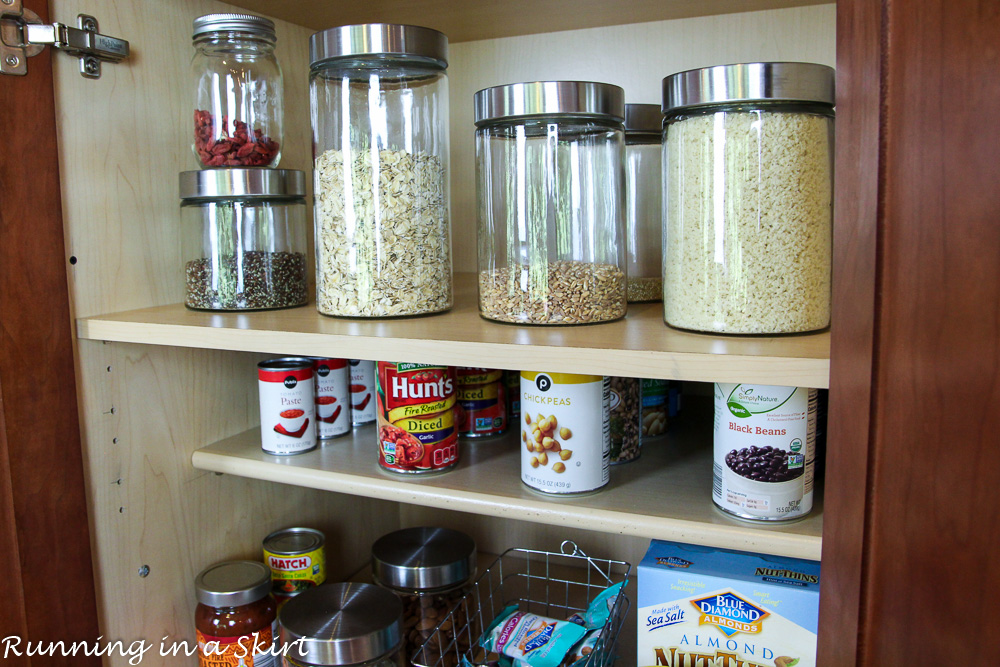 Change Your Deodorant
Have you been using the same deodorant for years? Is it just not cutting it anymore? Doing what it takes to feel fresh and confident is at the top of my self care habits. There are so many great advances and choices in deodorant these days that you never have to settle and it's easy to discover a new sense of comfort and confidence at CVS.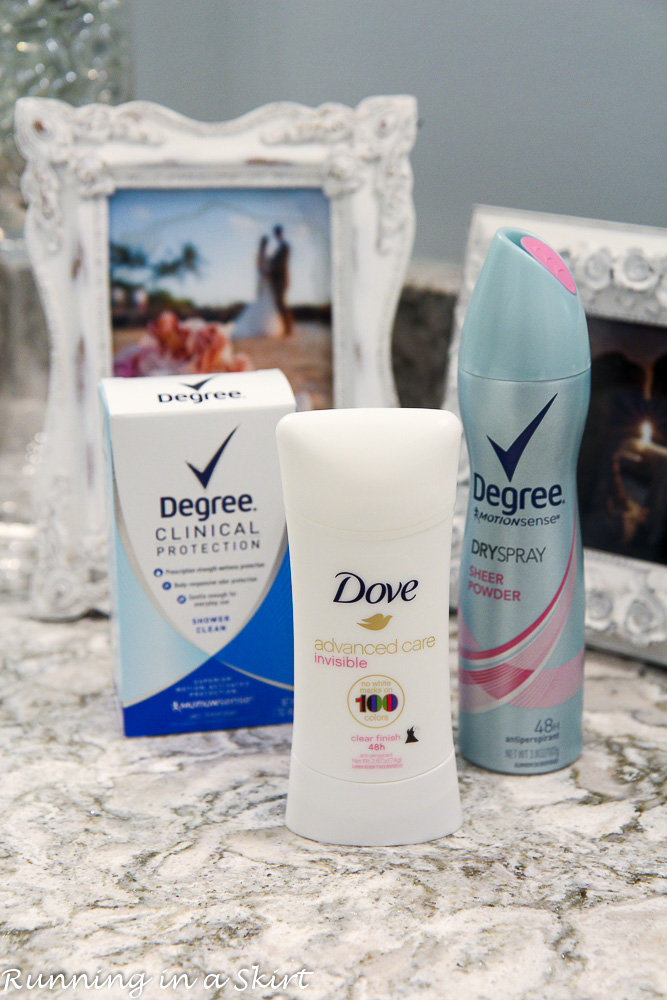 They have so many types of deodorant including dry sprays, an antiperspirant or a stick of clinical deodorant.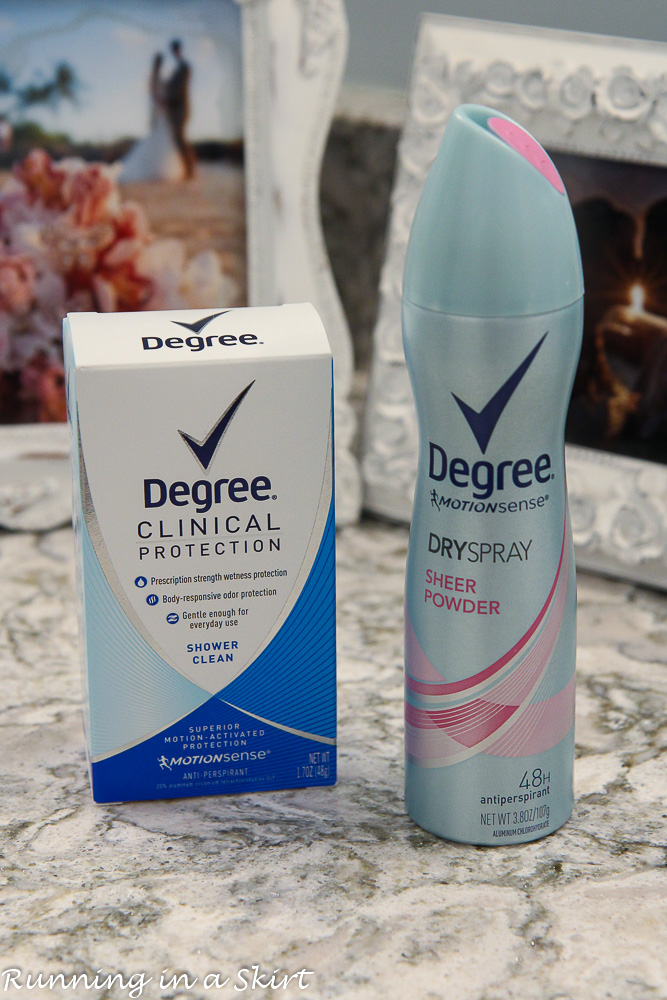 Right now I'm loving Dove Advanced Care Antiperspirant from CVS. My skin has been extra sensitive pregnant and Dove provides softer, smoother underarms in just 3 days. Dove is such a great brand to help your skin feel softer and I can tell a huge difference. Plus it's gentle enough to not irritate my skin. It's like giving your underarms a spa day. 🙂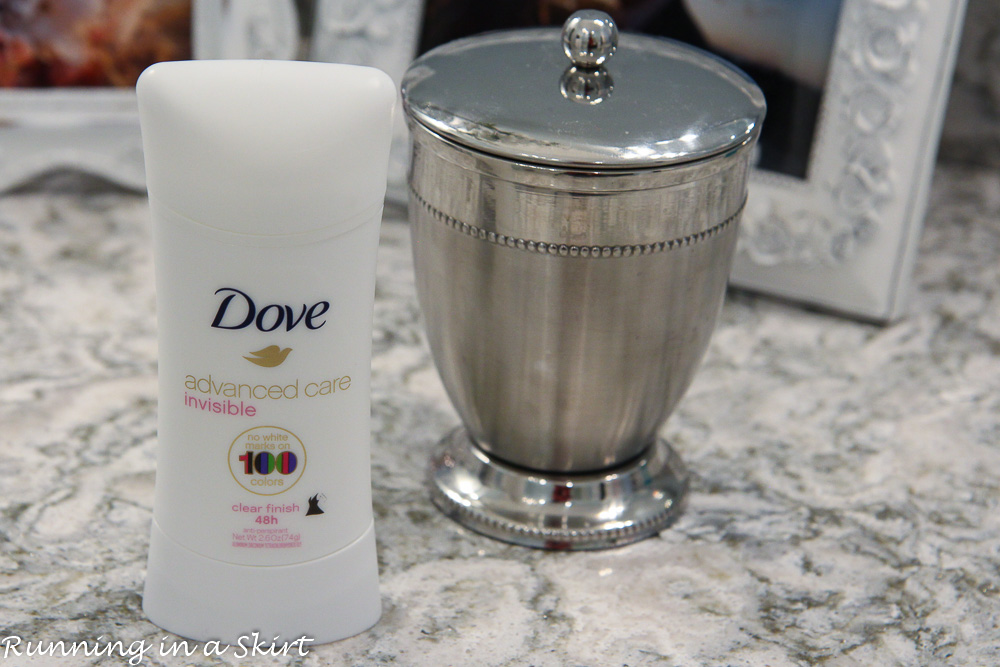 Dove Advanced Care Antiperspirant smells amazing too with a burst of freshness with green fruity accents. Plus it has a clear finish so it stays on skin, not on clothes. I love that it leaves no white marks! This deodorant is the perfect choice for Fall when you start wearing darker colored clothes too.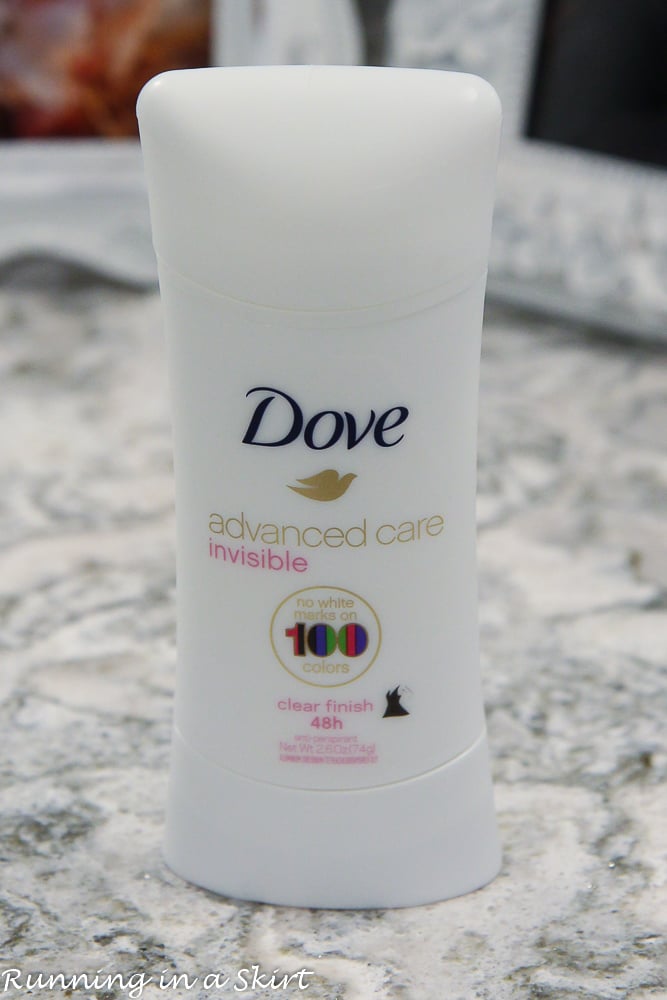 When I'm running and working out hard, I love Degree's Clinical Protection! I'm a super sweaty runner and it gets the job done.
Now is a perfect time to try a new deodorant from CVS! You can buy one select Dove, Degree or Axe deodorant product and get one 50% off between now and September 29th. And if you spend $30 you get $10 ExtraBucks® Rewards on select Dove, Degree and Axe Deodorant products. Find out more about the deal here!
*Offer valid 9/23/18–9/29/18 ExtraBucks® Rewards offer limit of ONE per household with card*
Make Homemade Soup
There is nothing better and more satisfying than homemade soup in the Fall. Cooking a nourishing meal is one of my top self care habits. Bonus points if you make a double batch and freeze some to eat when life gets even busier around the holidays.
Here are a few of my favorites...
Find Your Cozy
With the cooler weather (eventually, right?), Fall is the perfect time to practice self love by doing all the cozy things. I adore a nice long bath but you may like to cozy up with a blanket, scented candle, and tea.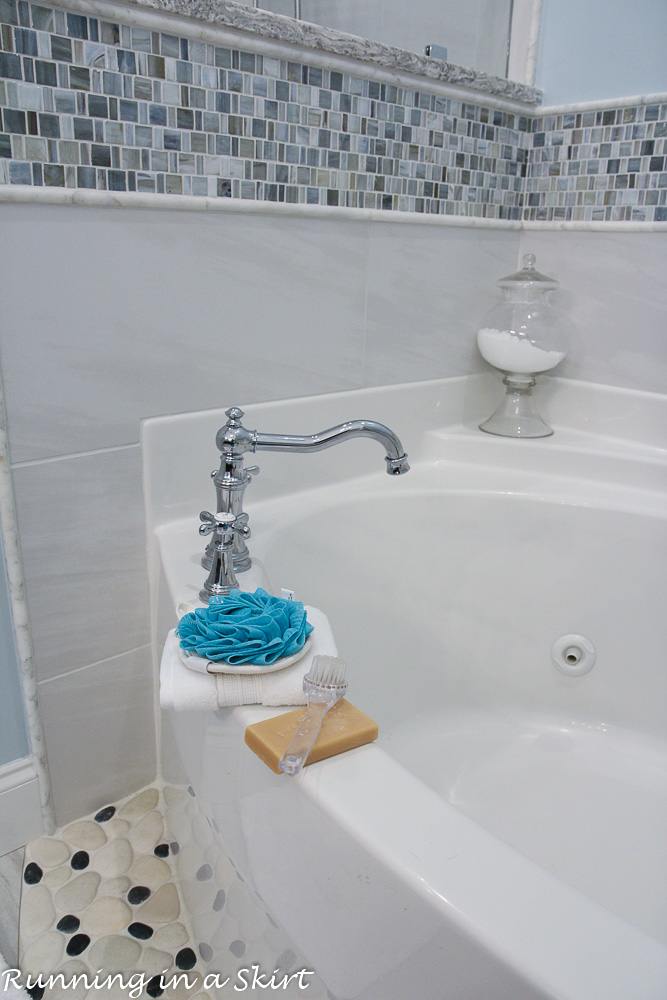 It might take some work to carve out 30 minutes to truly take a moment for yourself but it's worth it. I feel much less stressed when I can find time once a week to really indulge in some serious self care like this.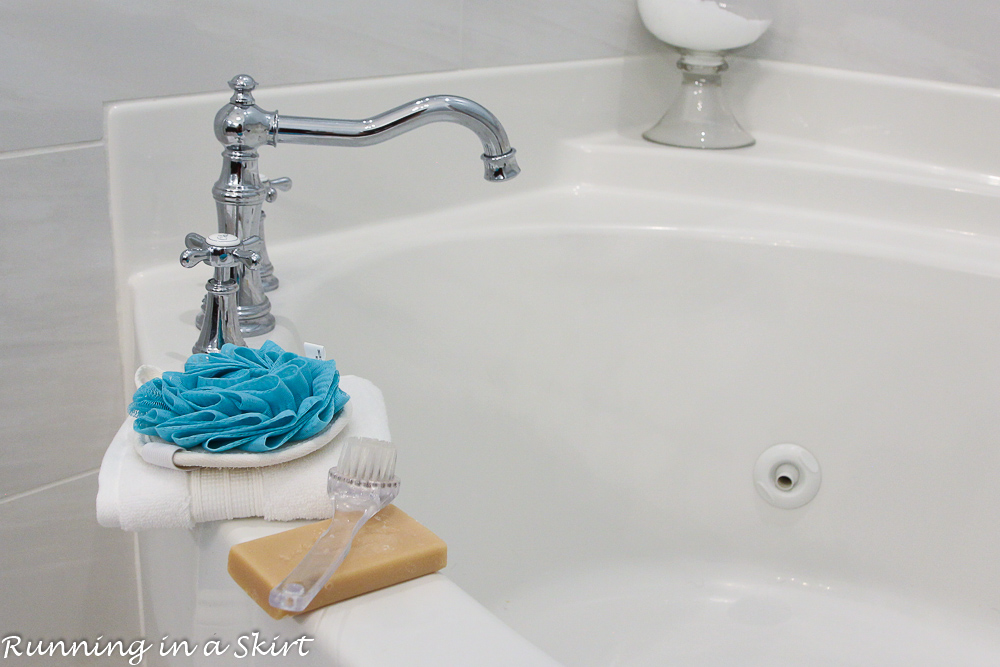 (PS- I owe you guys more photos of the finished bathroom remodel. I'm just waiting to hang one more thing!)
Get Out in Nature
When I get busy I tend to hunker down inside and sometimes barely get outdoors... especially in cool weather. Sadly I know from experience that I actually feel my best when I get fresh air! I'm adding get out in nature to my Fall self care habits because I know it's going to be hard in the next few months to do. But even just sitting outside on the patio or going for a slow walk can make a difference though.
I challenge you to GO OUTDOORS though. Fall is a gorgeous time to hike and explore this beautiful world we live in and there is nothing more rejuvenating and awe-inspiring than mountain views like this with beautiful fall leaves. The crisp air can make you feel like a new person.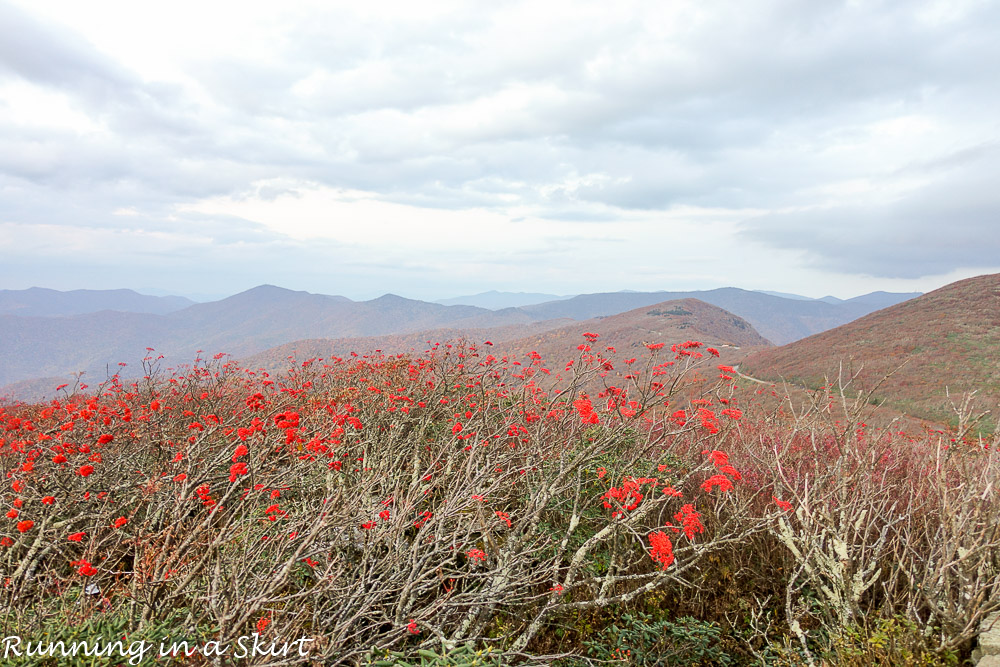 If you are local to Asheville, here's a couple hikes I've done in the fall and loved...
Deodorant Deals at CVS
Don't forget to check out the deodorant deals at CVS until September 29th! You can buy one select Dove, Degree and Axe Deodorant products and get one 50% off. You can also spend $30 Get $10 ExtraBucks® Rewards on select Dove, Degree and Axe Deodorant products. Get more information here!
*Offer valid 9/23/18–9/29/18 ExtraBucks® Rewards offer limit of ONE per household with card!*
Pin for later...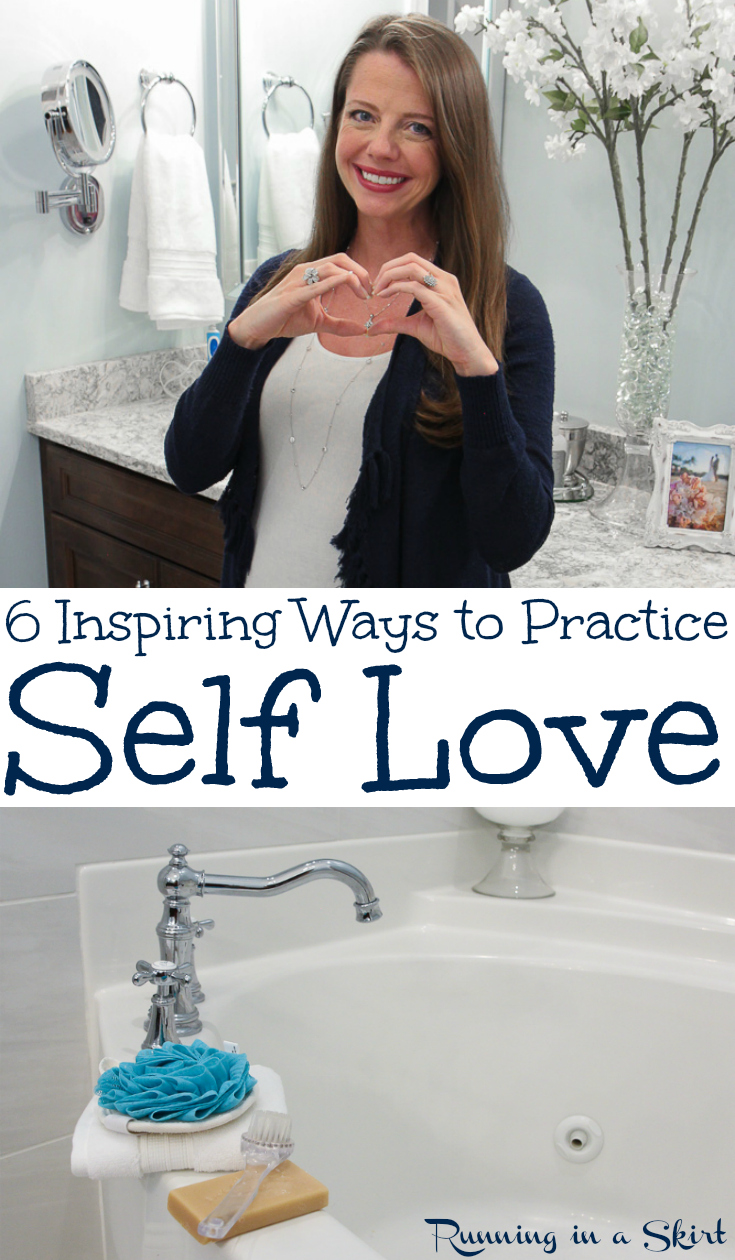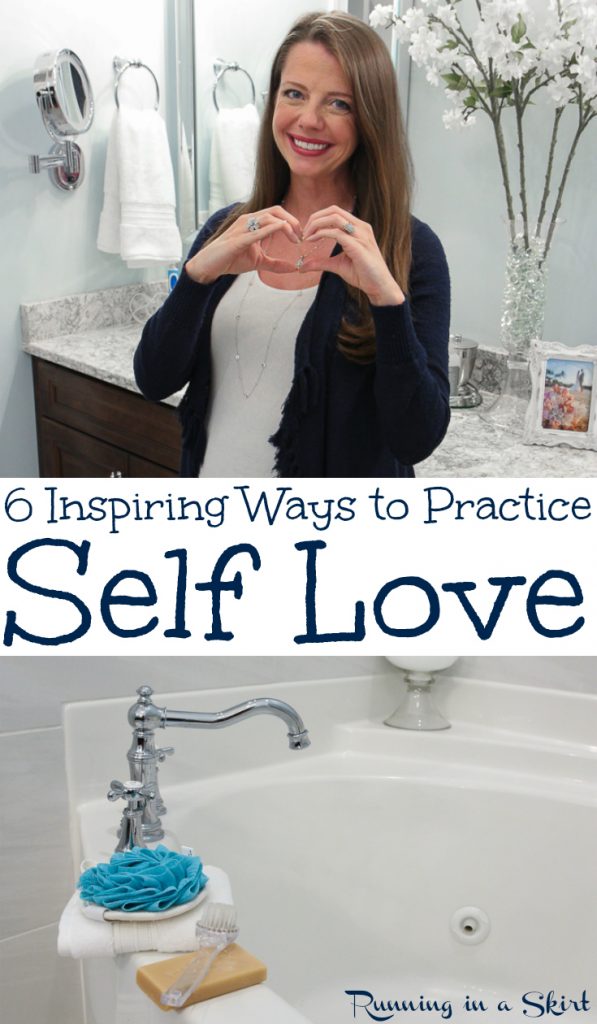 Your turn!
Head to CVS's site and let me know which deodorant is your fav!