I'd like to thank my friends at Renew Life Ultimate Flora Probiotics for sponsoring this post. As always, all opinions are my own. Thank you for supporting companies who support Running in a Skirt.
Beat the crud this year! Here are 5 Self Care Hacks for the Holidays.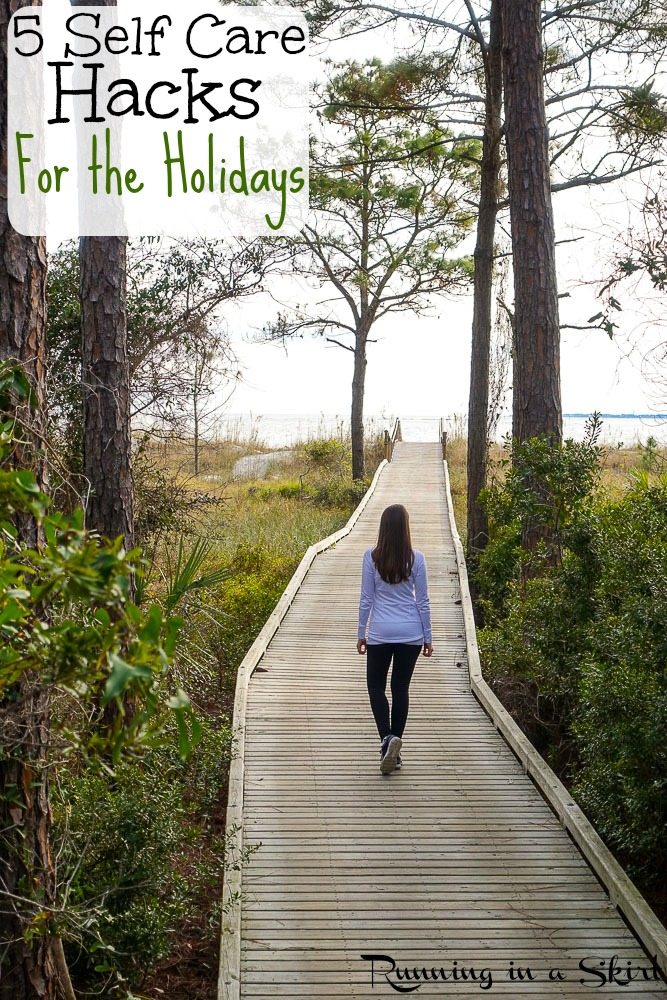 Hi guys,
Between the parties, shopping, wrapping and baking the holiday season can feel kind of frantic. I know that despite my best efforts to cut back I ended up with no short of six Christmas parties this year. All of the food and fun can lead to feeling bloated and sluggish. Even with the full schedule I've been doing some self care hacks to keep myself as healthy and energized as possible. I thought I'd share a few of those with you today!
5 Self Care Hacks for the Holidays
Take a Probiotic
Did you know that a healthy gut can improve your overall physical and even mental well-being? Research proves that a healthy gut can help lower stress, boosts energy AND immunity. That's why I've been taking Renew Life Ultimate Flora Probiotics to build my immunity.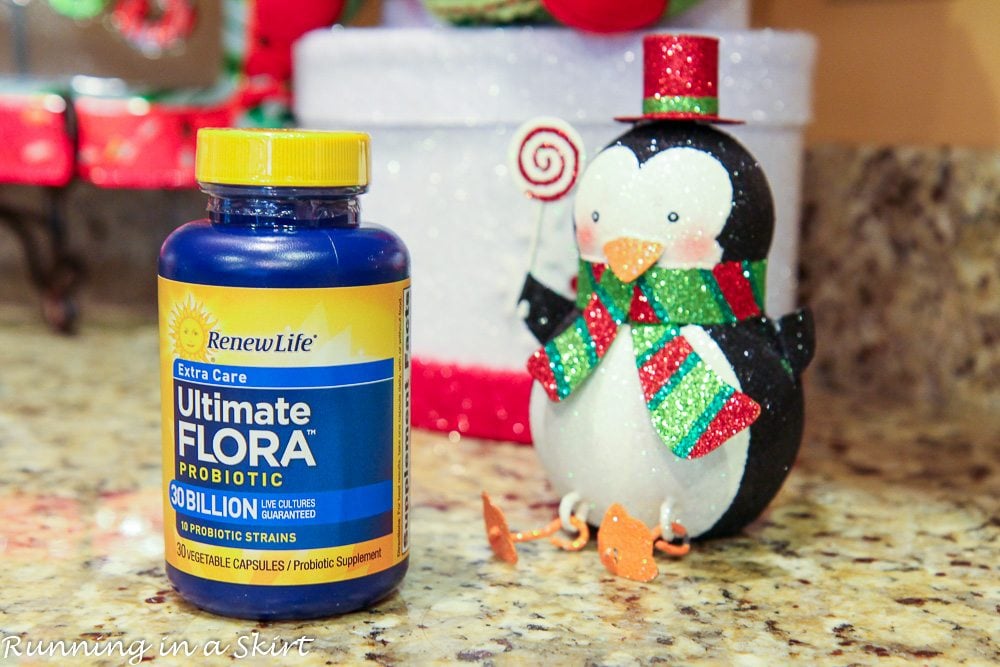 This one fact alone will make you want to take one too… 95% of your body's happiness inducing serotonin is produced in your gut!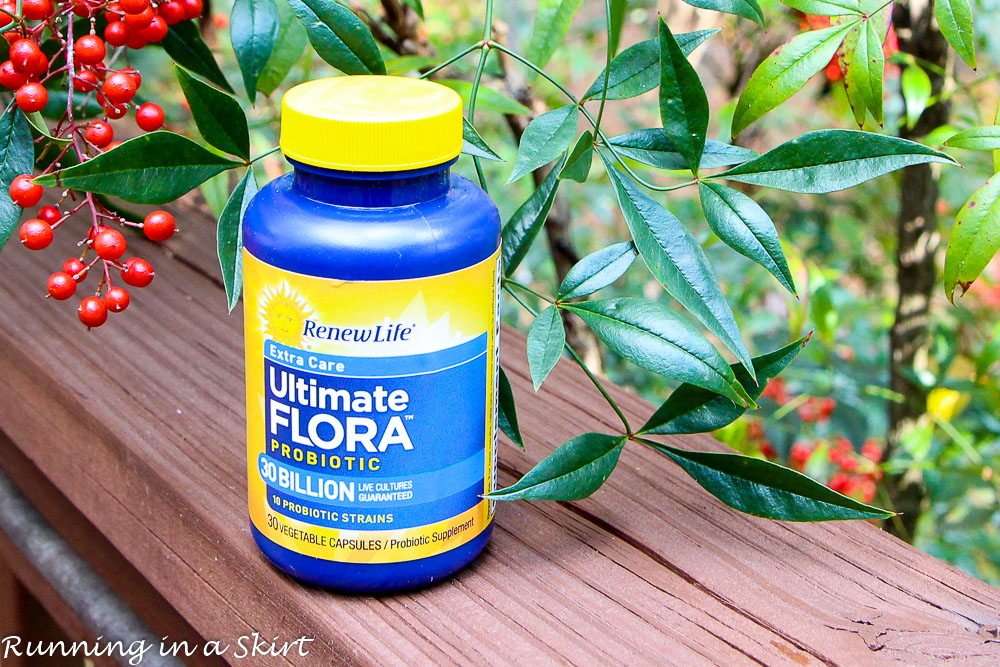 Taking a probiotic anytime is great but it's especially useful during the holidays because at least 70% of the immune system starts in your gut. Plus, good digestive health is a key part of maintaining your immunity and overall health. And of course, taking a probiotic like Renew Life Ultimate Flora Probiotics is the best way to keep your gut in check.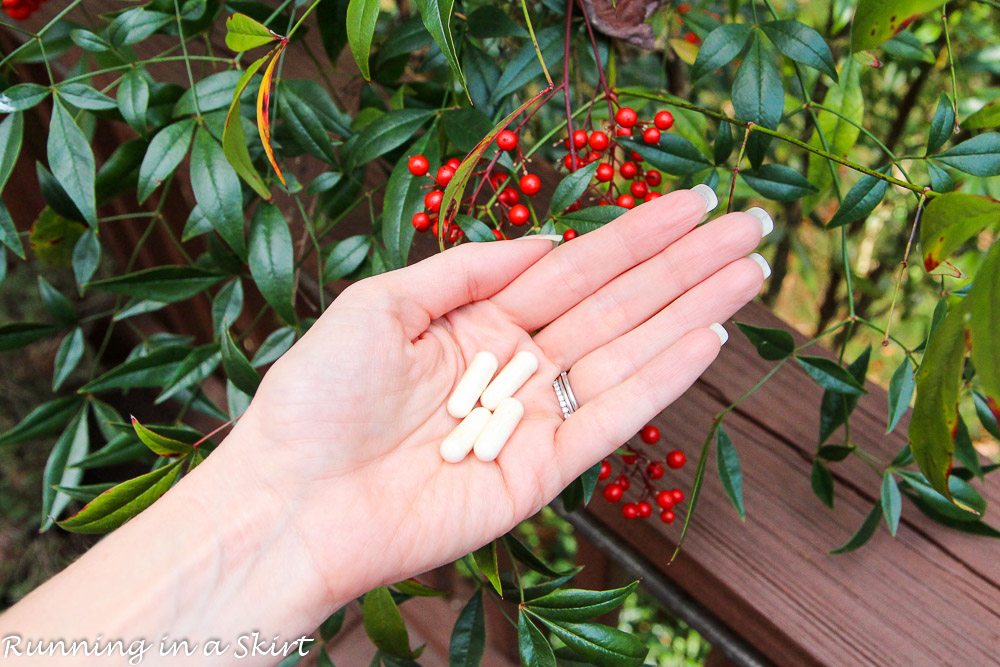 I don't know about you but I think that navigating the holiday season takes guts! Make sure yours are ready.
Drink Lots of Water
Drinking more water is another easy way to keep your body healthy and operating at peak capacity. I try to get through 64 ounces a day. It keeps my system clean and operating at its best.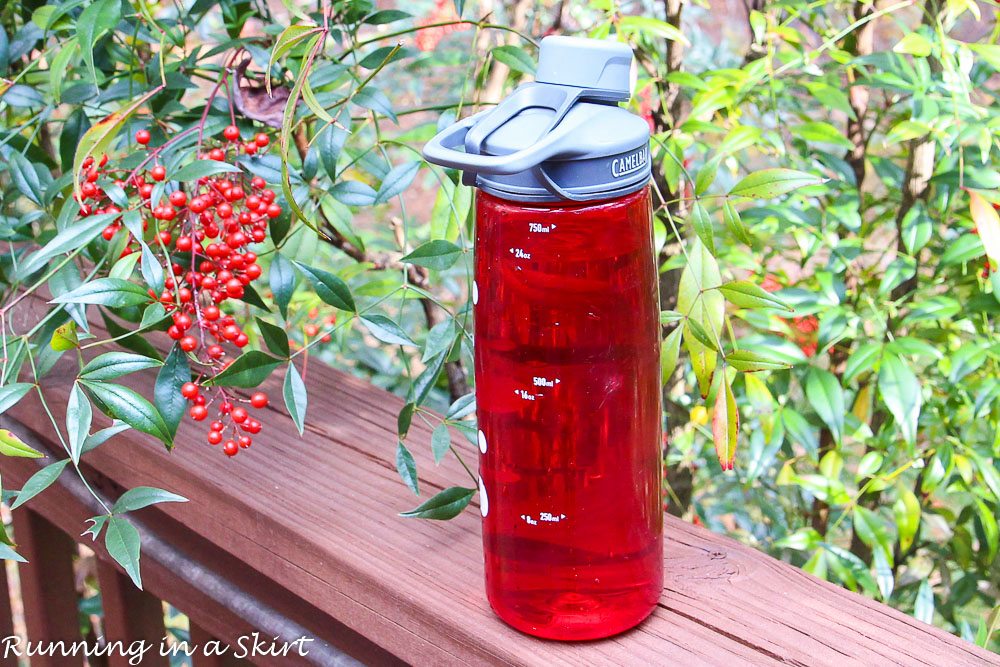 Eat Your Greens
With all the holiday treats and parties, it can be easy to let your healthy eating habits slide. I'm victim to it too… in fact I think I went through several days at Thanksgiving without anything green. That's why I've been focusing on getting in my vegetables for the rest of the month. If you are struggling, try a green smoothie like my Best Green Detox Smoothie.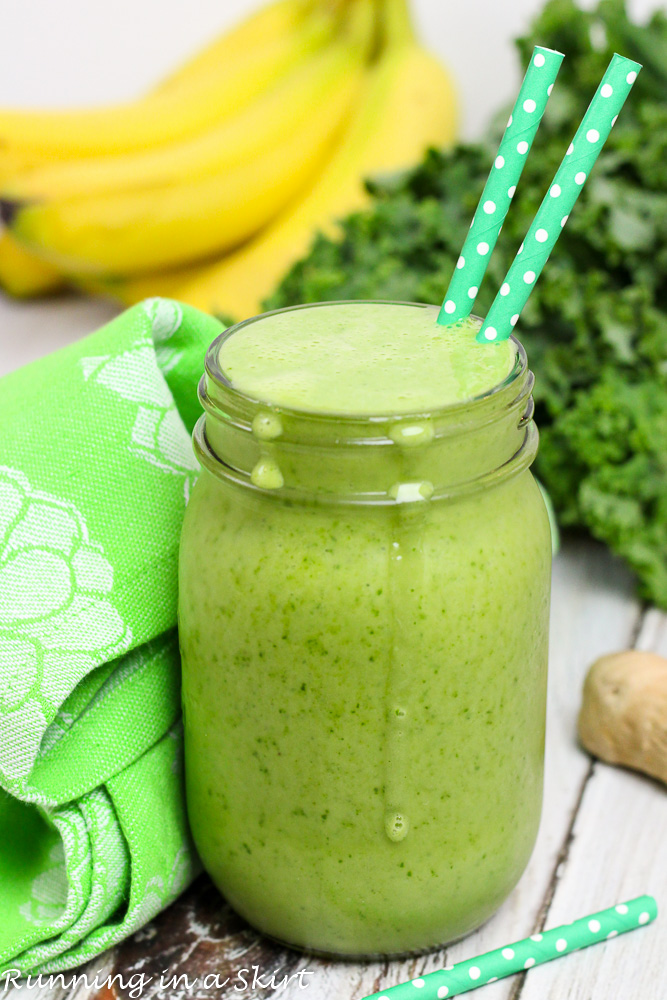 Wash Your Hands
The single best way to prevent a cold and stay healthy is to wash your hands! Use soap, hot water and slow down when you do it for the best results.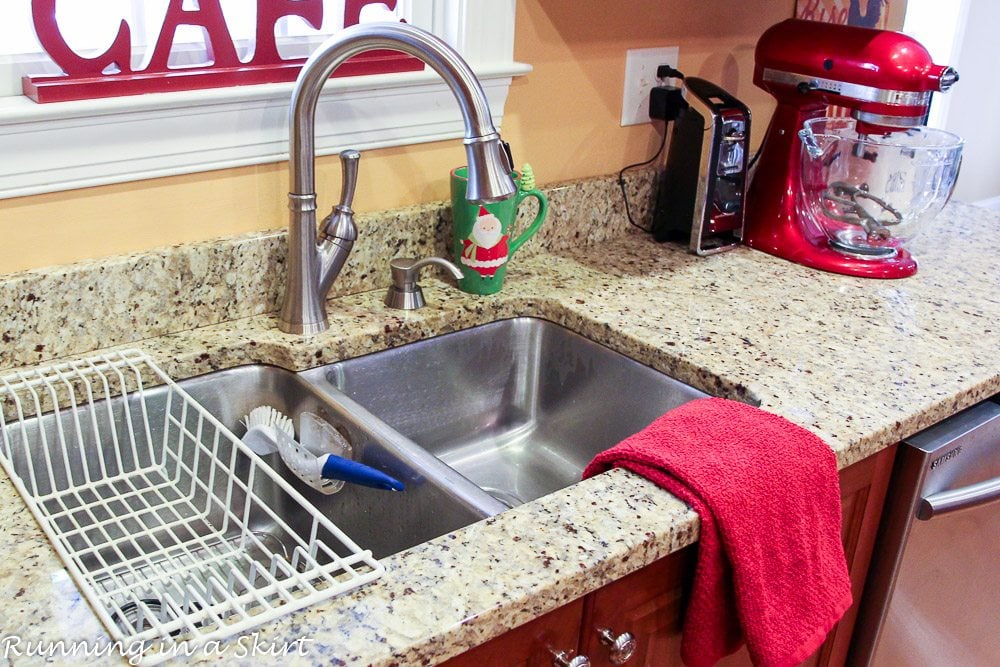 Know Your Limits
Finally, know your limits. If you are feeling frantic and worn down its ok to say NO. I went out of town for Thanksgiving, had one trip planned in December plus several large blog jobs. Plus, I have another trip in early January. Because of all that I decided to cut back on my large-scale Christmas decorating for this year. I love my décor but I knew I needed to reign it in… so I did. I still put up lots of stuff to feel festive but scaled back on the three trees. It's hard to say no (even to yourself!) sometimes but it is often worth it.
Renew Life Ultimate Flora Probiotics are an all-natural, high-quality supplement that comes in many formulas for all ages and stages in life. It can help you stay healthy this holiday season and have the most festive year yet!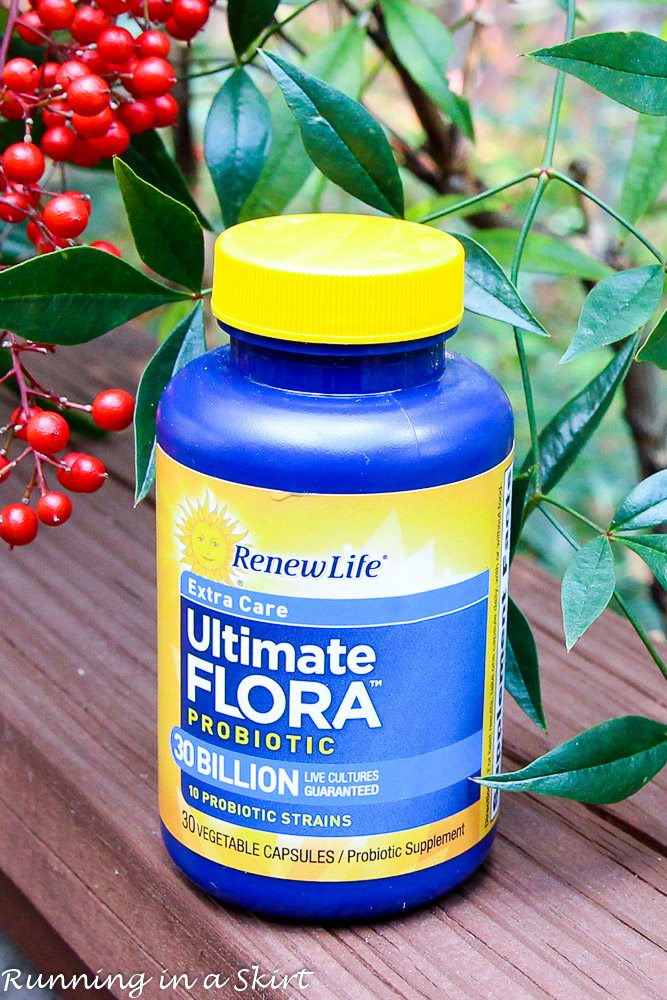 Like this post? Pin this to your favorite Pinterest board.


Your turn!
What self care hacks are you using this year?
This is a sponsored post written by me on behalf of Renew Life Ultimate Flora Probiotics.