The countdown to Christmas is on... here are my best last minute holiday desserts and drinks!
I'd like to thank my friends at ALDI for sponsoring this post. As always, all opinions are my own. Thank you for supporting companies who support Running in a Skirt.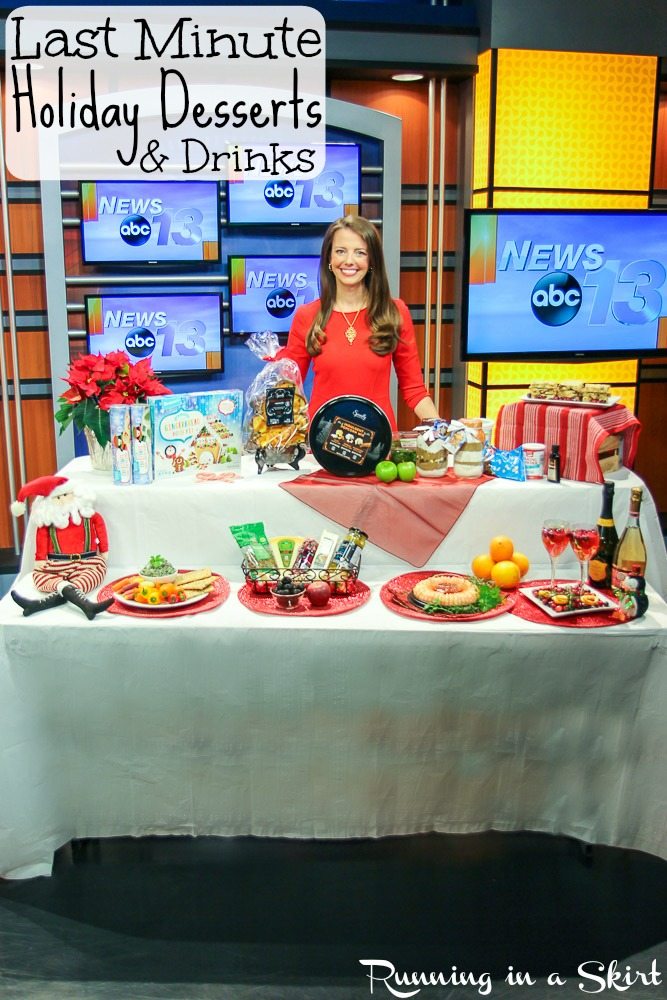 Hi everyone,
It felt so strange walking back into WLOS the other week to tape another TV segment for ALDI, especially since it just happened to be a snow day. It kind of felt like my old life and new life colliding... in the best possible way!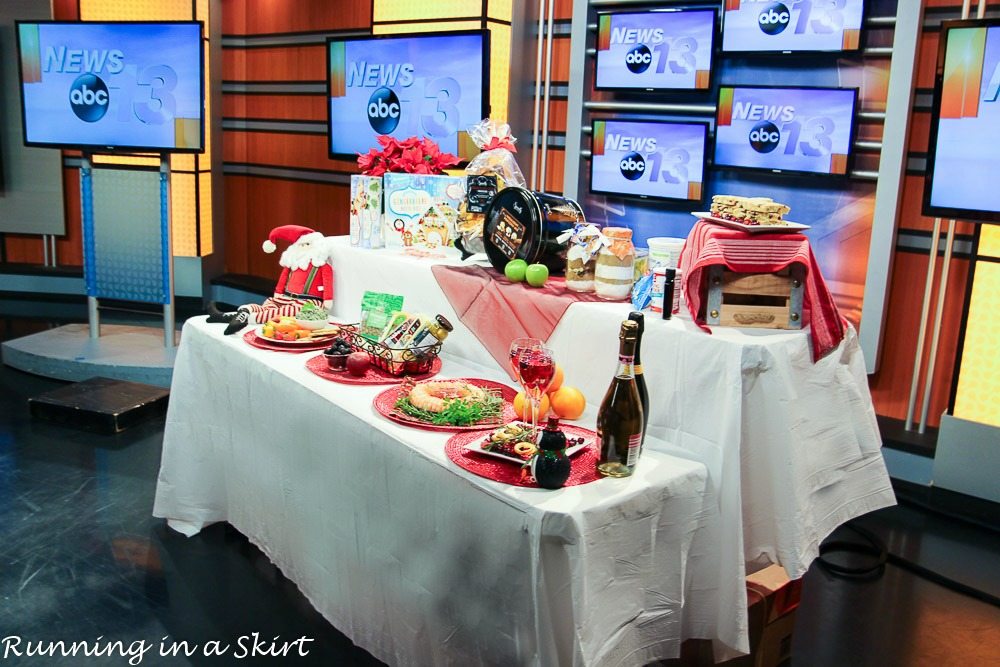 I was back to do a piece for the Carolina Spotlight on holiday entertaining at ALDI for less.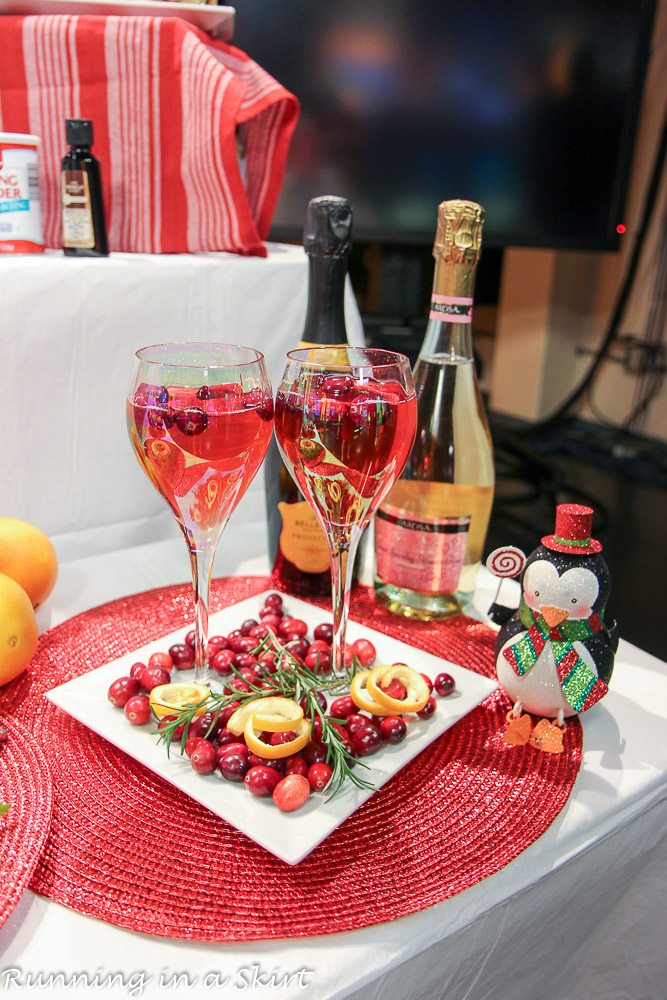 Once again my entire spread (including the plants and wine) is all from ALDI. It is THE place to holiday shop because they have high quality, hand selected products at such reasonable prices. And if you are local, five Asheville area stores just got a fabulous makeover making them even more shopper friendly.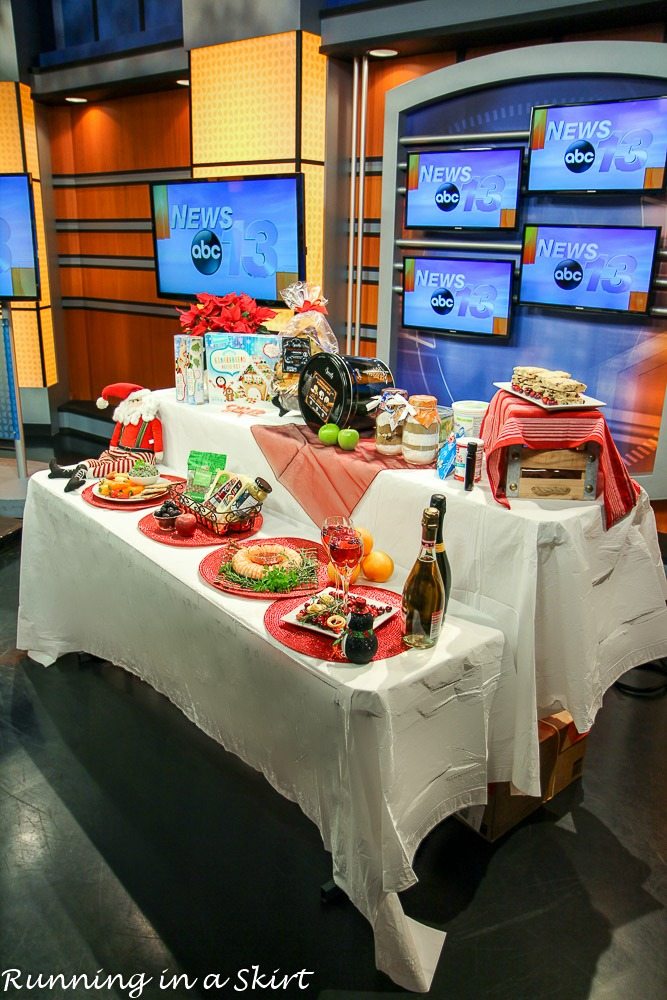 For those of you who missed it, here is the segment. It just aired yesterday!
I already shared my favorite Easy Holiday Appetizer Ideas from ALDI, so today I thought I'd highlight some last minute dessert and drink ideas from the segment. Any of them would be perfect for this weekend.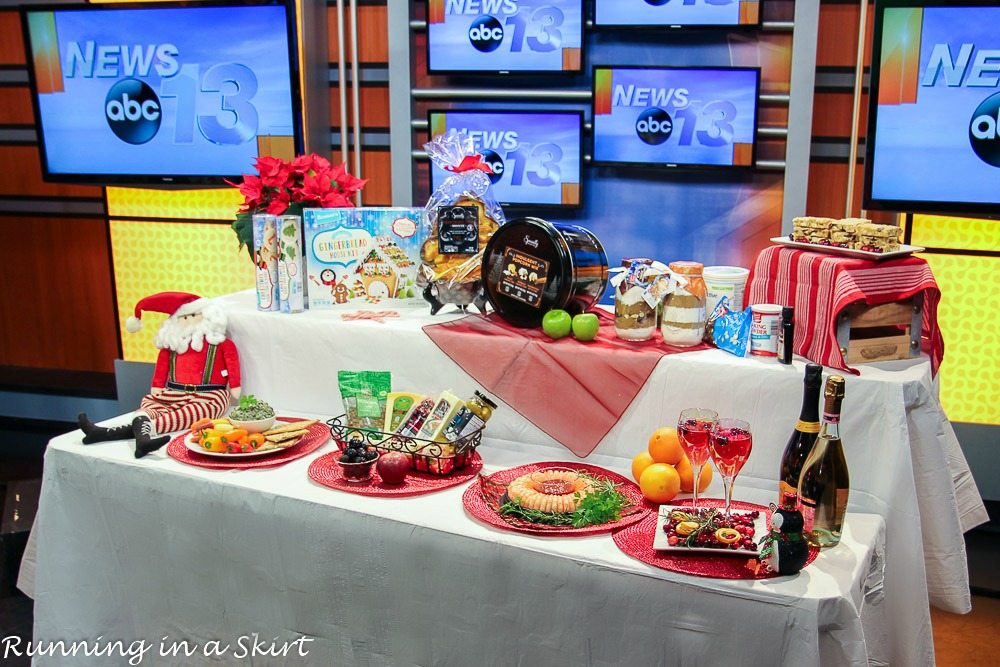 Last Minute Holiday Desserts & Drinks
White Chocolate Cranberry Blondies
These White Chocolate Cranberry Blondies are super simple to make and taste amazing! The tart cherries pair perfectly with the white chocolate. They are decadent and totally worth it.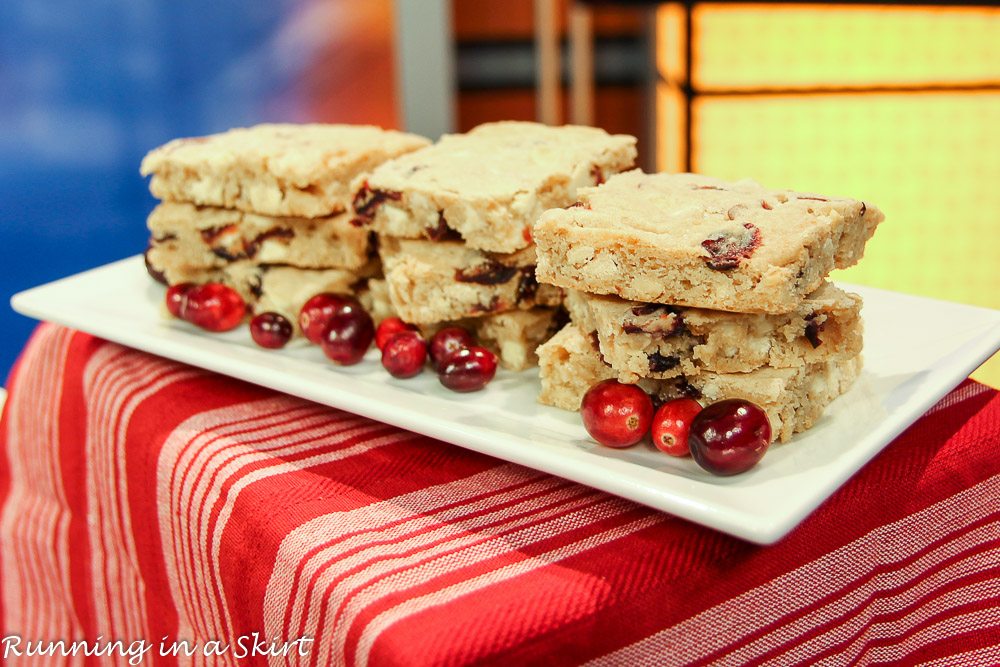 This last minute holiday dessert is made with Southern Grove Dried Cranberries and Baker's Corner baking supplies like All Purpose Flour, White Chocolate Chips and Brown Sugar. Whether you are making a family classic or a new favorite like this, ALDI has everything you need for holiday baking like this for less.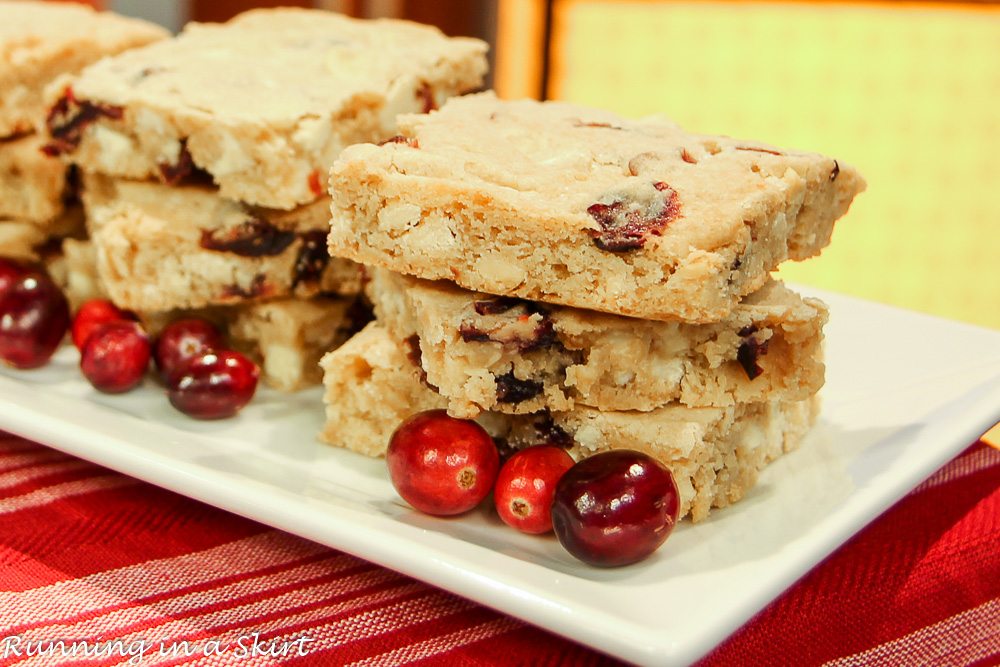 Get the recipe for these babies on the ALDI site.
Benton's Gingerbread House Kit
ALDI is packed right now with wonderful Christmas products that make your holiday baking and entertaining easier! 15 products have been approved by Santa himself, getting the Santa Tested Santa Approved Seal of Approval. 🙂
One of the items is this Benton's Gingerbread House Kit. It has EVERYTHING you need to make a gingerbread house this weekend without the fuss. So easy and fun.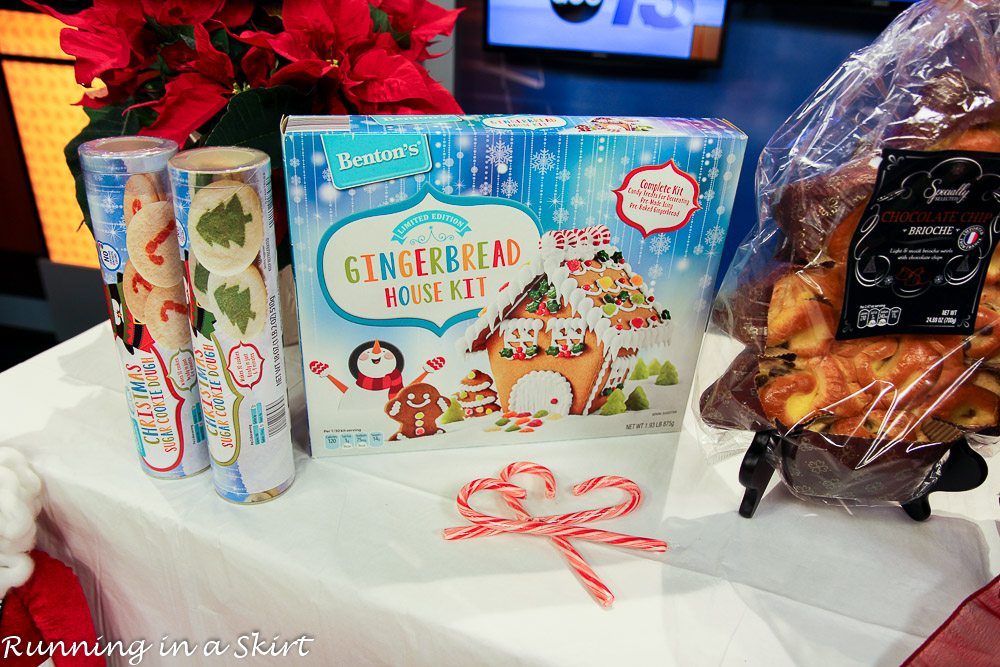 Bake House Creations Christmas Sugar Cookie Dough
If you like the idea of fresh baked cookies, but aren't one for actually measuring and mixing try Bake House Creations Christmas Sugar Cookie Dough from ALDI. These slice and bake cookies are the perfect last minute holiday dessert and could not be easier or more affordable.
These are also approved by Santa himself!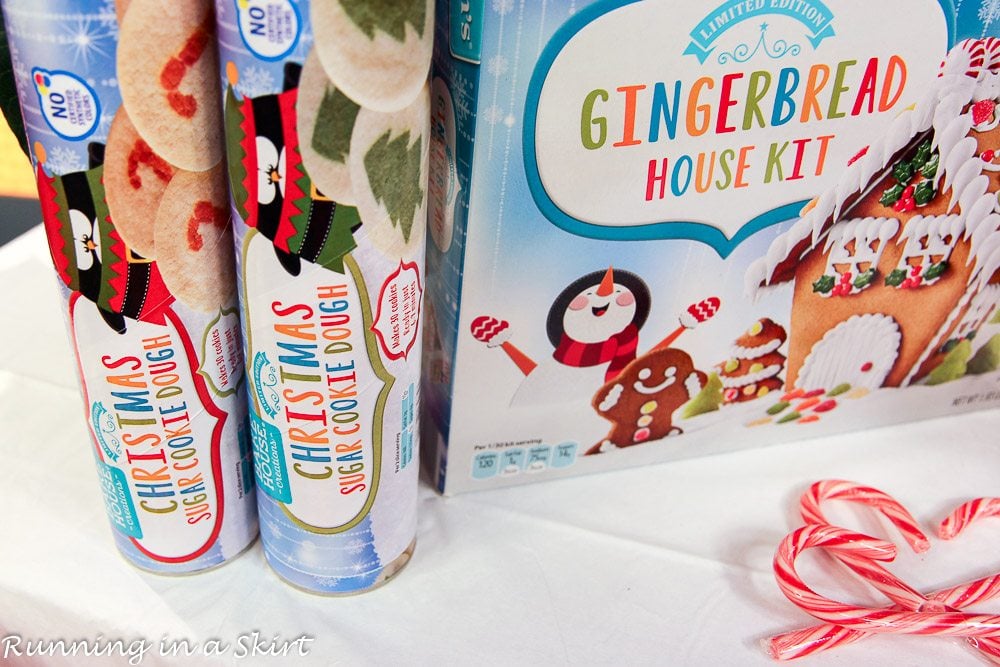 Rudolph's Winter Punch
For drinks try this easy and delicious Rudolpf's Winter Punch using a mix of Bonaval Spanish Cava and gin! The color is from Baker's Corner Maraschino Cherries.
I added some fresh cranberries and an orange twist for fun. Can't you just imagine what a hit this would be at a holiday party?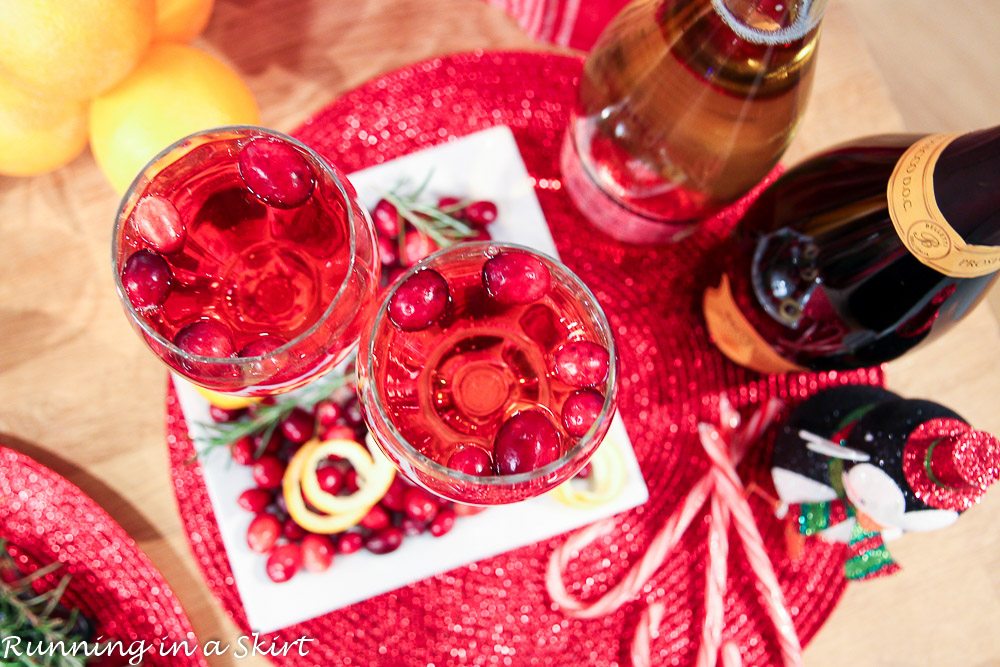 You can also find this recipe on the ALDI site.
Arosa Sparkling Moscato Rose
If you prefer a drink out of the bottle, this Arosa Sparkling Moscato Rose pairs perfectly with holiday desserts and sweets. This decadent dessert wine has flavors of strawberries and cherries. It is sweet and well balanced.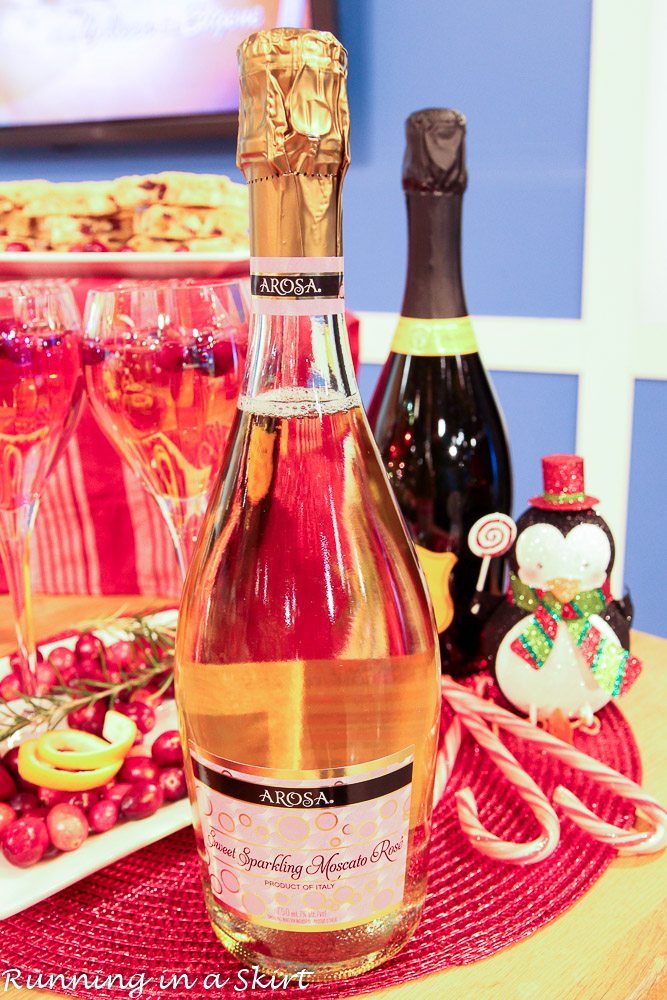 ALDI also has a wide selection of award winning wines to fit any taste! If the sweet sparkling wine is not for you, try their drier Belletti Prosecco. They have everything from rich and chewy red wines to light and refreshing bubbles. And the best part is most of them are less than $10... meaning you can toast for less.
If you are curious about any of the appetizer ideas on my spread, don't forget to check out this post from my Charlotte tv appearance.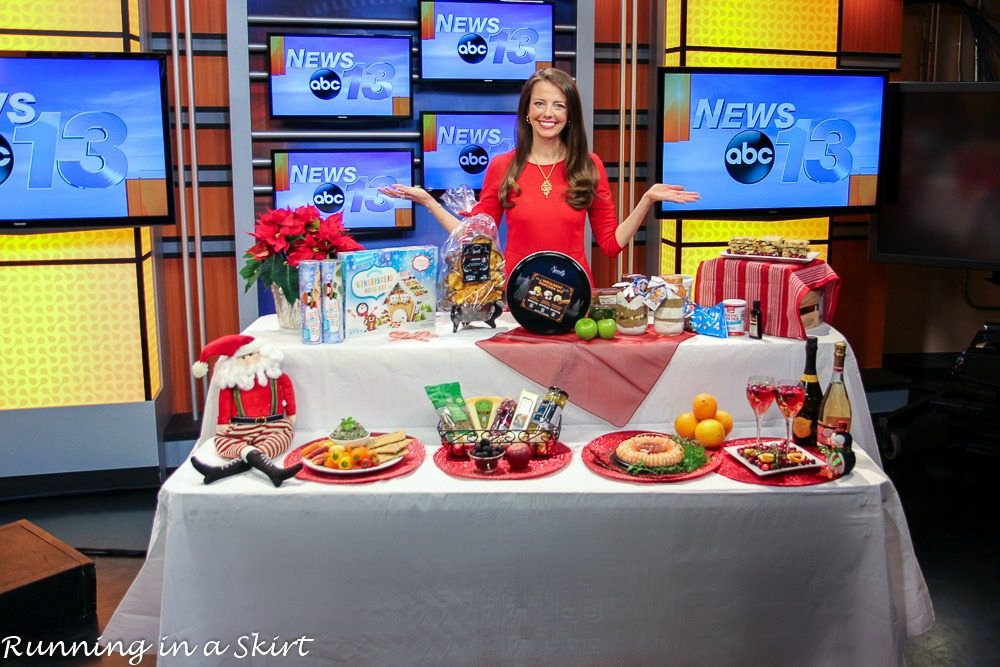 If you haven't tried ALDI yet, give them a shot! Trying new things at ALDI is risk free because of their Double Guarantee... "If you don't like an ALDI exclusive brand food, we'll give your money back and replace the item."
Can't beat that! See you at ALDI.
Like this post on Last Minute Holiday Desserts? Pin it to your favorite Pinterest board.


Love ALDI? Also read these posts...
Your turn!
What's your favorite holiday dessert?
Do you have any last minute things to make this year?